Your Scotland itinerary can include tons of things off the beaten track. From the best whiskey distilling companies to the best train rides through breathtaking landscapes, to evenings in the majestic galleries and museums, the list is endless of the awesome things you can do on your trip to Scotland.
So what would you do to explore Scotland if someone gave you seven days to stay and explore the country?
Guided tours are another excellent way to experience 7 days in your Scotland itinerary. Follow this link for more than 200 guided tours. Maybe a Day-Pass is suitable for you or/and your family. Check it out here.
To plan your accommodation for your Scotland itinerary, check for prices & your options from here and here. Always get travel insurance!
By the way, you have to attend the Edinburgh Fringe Festival, the largest Arts festival in the world. Here is a day to day itinerary to help you out. It is best to rent a car. There are all kinds of car rental companies.
Public transportation works too, but it can add lots of time to your schedule, especially when you want to visit remote locations. So, plan your trip accordingly.
It is advised to allow some time and spend the night in different destinations, so to experience Scottish hospitality.
All the suggestions below can't be completed in just a day trip. You need around 7 days for them.
Scotland Itinerary – Day 1: National Museum of Scotland
From monsters of the deep to meteorites, the national museum tells the story of planet earth. Here, world culture galleries act as the linking factor for a lot of people.
Prepare to be thoroughly thrilled as you take a walk through one of the world's most abundant history.
What to see in the Museum?
Get a chance to learn the dramatic story of Scotland from prehistoric times to the historical era.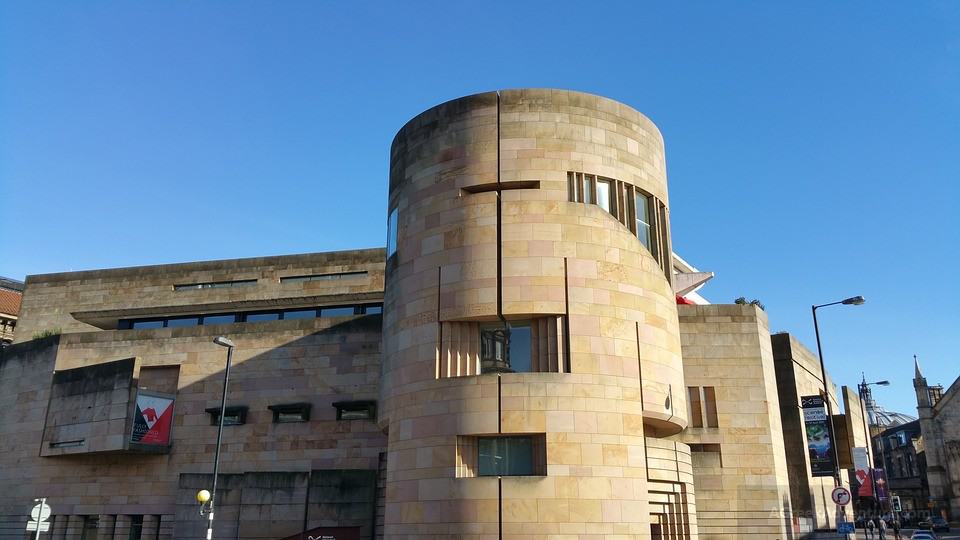 The galleries will get you a first-row seat to watch the innovations and leadership, which makes Scotland what it is today.
Fresh from a renovation, the museum offers a new injection of class, mystery, and excitement. Housing more than 2000 artifacts, you cannot find anywhere else that will give you a more in-depth history of Scotland than this museum.
Imagine all the wonders of nature, exquisite galleries displaying world-class fashion and styles, world cultures, and historic science discoveries all contained under the same roof.
What to do at the National Museum?
If you are all about scientific discoveries, then the grand gallery will take your breath away. Take pictures of the massive deer skeleton and get to meet the giant skull of the whale Moby whale as you marvel at one of the machines used to crush atoms.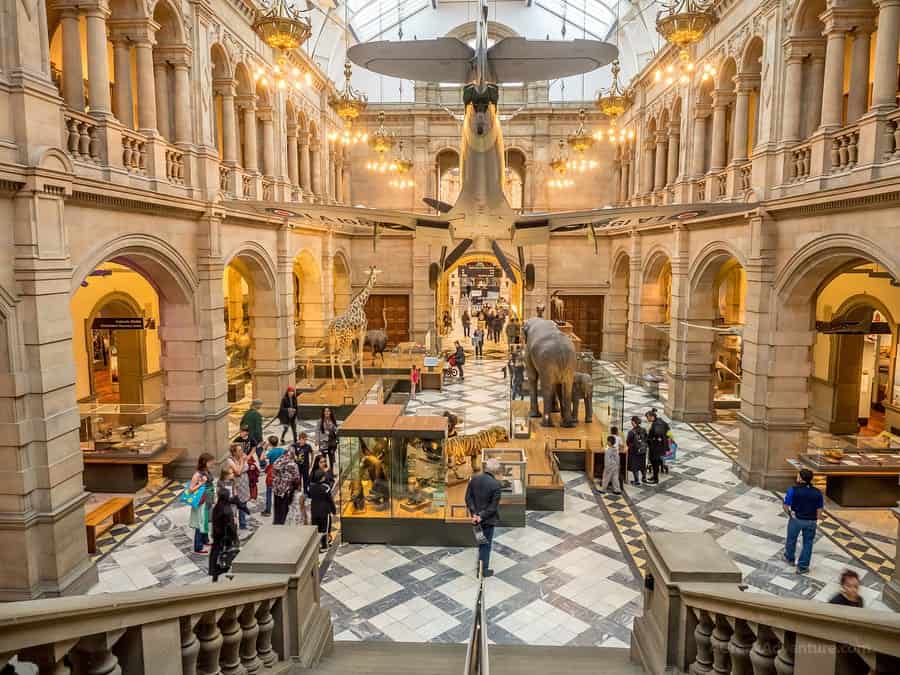 If you like a bit more excitement, then you can run in the giant hamster and get to generate energy like a hamster.
Get to drive a Formula one car, create and design your fashion, among many other things. There are a lot of games in the museum, all you need to do is choose.
Have you heard of the first-ever cloned mammal made from an adult cell? Well, this museum's science and discovery is home to a celebrity.
Get to meet Dolly, the world's celebrity sheep, and marvel at the extent to which science and technology have advanced.
Where to eat around the museum?
Tower restaurant
Usually open between 10 am to 5 pm, this restaurant is home to the best brunch. The restaurant is reputable as it has hosted the likes of J K Rowling, Countess of Wessex, and Sean Connery, among other notable names.
The restaurant is known for its seasoned Scottish wine which is sourced and prepared to bring out an impeccable taste to gladden your taste buds.
Tower restaurant menu features some of the best lobster, western isles scallops, and Buccleuch beef. You can enjoy world-class meals at a fee of £18.95 for a two-course lunch.
To plan your accommodation for your Scotland itinerary, check about prices & options from here and here. Always get travel insurance!
Scotland Itinerary – Day 2: Visit the Edinburgh Castle
For fairy-tale lovers and history fanatics, the Edinburgh castle built at the heart of Scotland's capital city will surely take your breath away.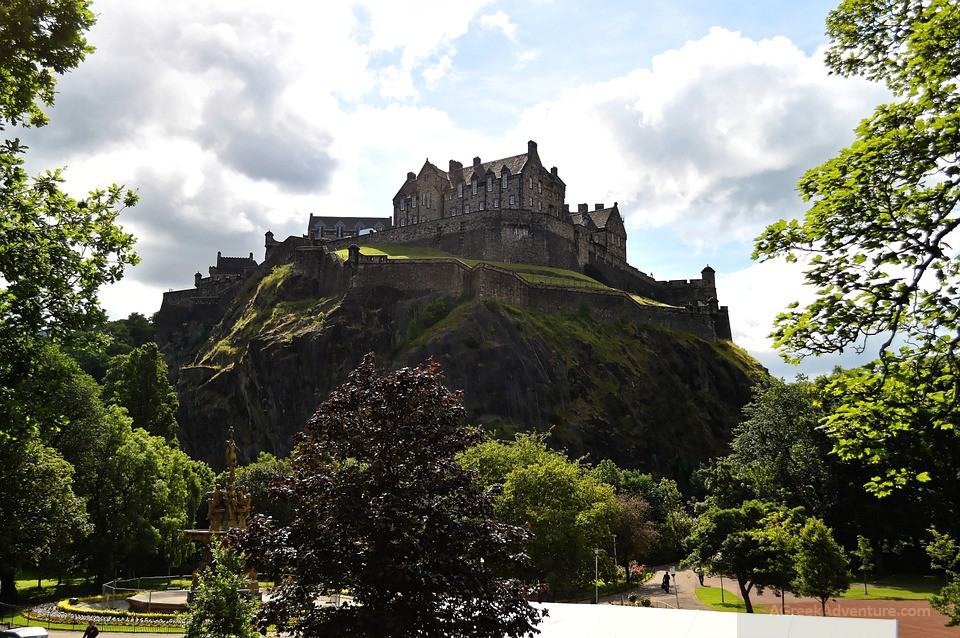 The out of this world scenery is unmatched. This free access to all castle promises to take you for an adventure as you explore some of the ancient Scottish histories.
What to see at Edinburg castle?
Due to its sloped position, the castle offers its visitor's access to; The Crown Square, Mons Meg, and the Scottish war memorial.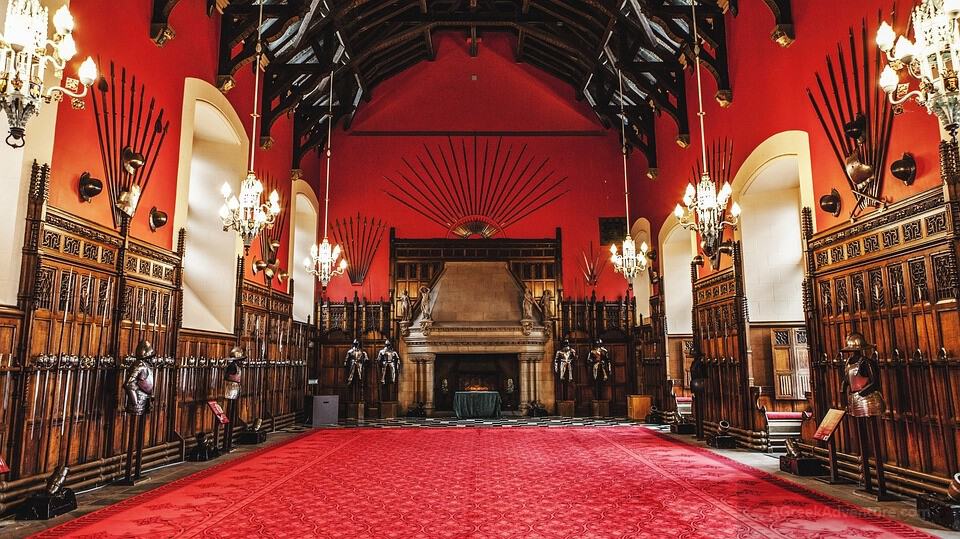 While you are at it, you can take your time to admire the St Margaret chapel and the war museum. However, to get access to all these sceneries, you need to book early through the castle's online booking services.
What to do at Edinburgh castle?
Explore the rich history and superb architecture of the Edinburgh castle as you marvel at the ancient walls that have stood the test of time.
There are tour guides to show you things you can do at the castle and to make your visit more fun. For different language speakers, there are audio guides that come in a variety of languages to guide you.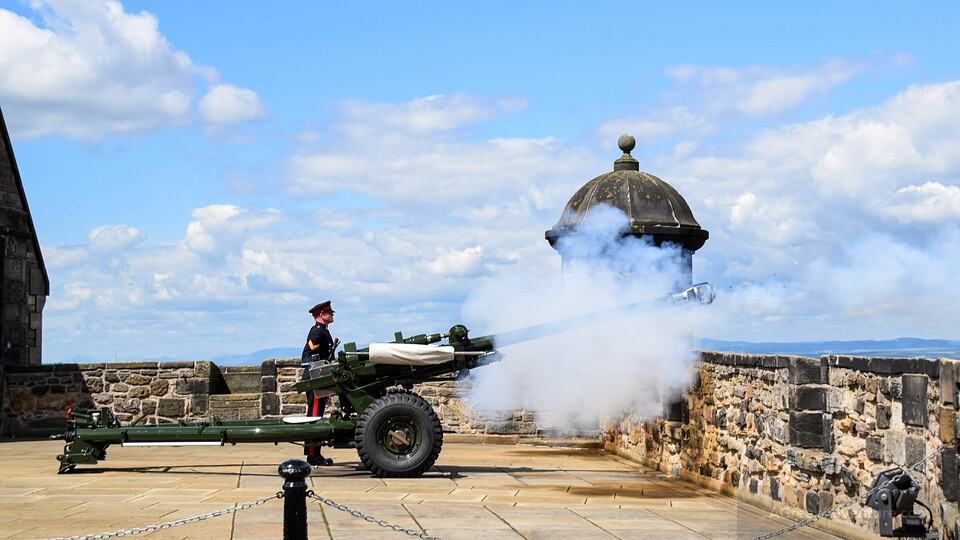 You can take your time to get fascinating information from the souvenir guide, which jumps the past back to life. Alternatively, if you are feeling like Indiana Jones adventurous, you can take the tour yourself and follow the trail of blue shields distributed around the castle.
These shields describe various remarkable events and people who were instrumental in Scotland's history.
Where to eat at Edinburgh Castle?
If you are a fan of class and want a beautiful place to enjoy some snacks and meals, then you will enjoy the tea rooms located atop the castle.
Here you get to sample of some of the traditional Scottish teas as you indulge in the homemade sandwiches, clotted cream, and strawberry jam.
And that is not all; if you want more tea, there is more to take it along with such as home-baked cakes. The tea room comes fitted with high seats for adults and smaller areas for children.
To plan your accommodation for your Scotland itinerary, check options & prices from here and here. Always get travel insurance!
Scotland Itinerary – Day 3: Real Mary King's Close
What to see at the Real Mary King's Close?
If you are a fan of old dark tales, then you will love the Real Mary King's Close at Edinburgh. Built-in the 17th century, this ancient building is the true definition of spooky.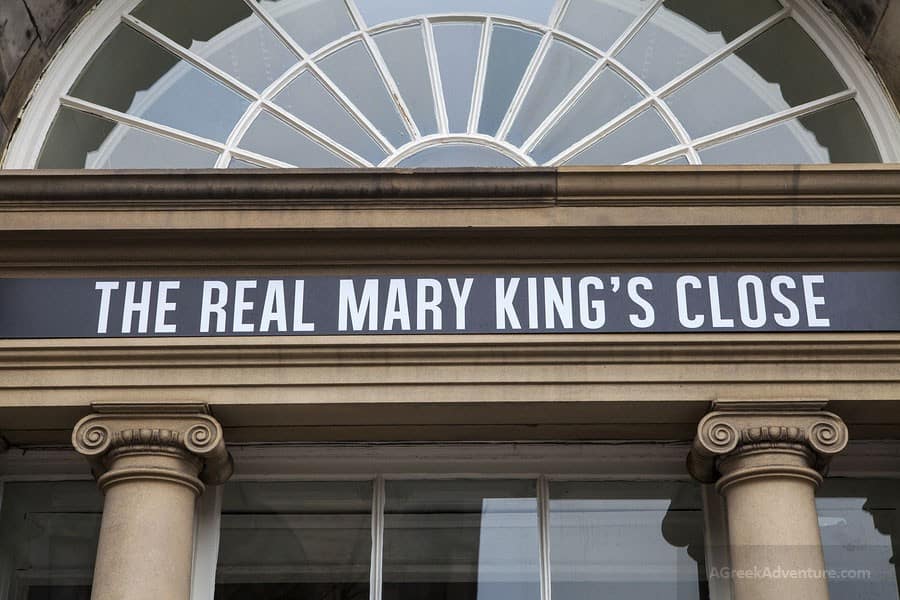 The subterranean labyrinth located below the city was made to seal off the rest of the old Edinburgh town alley. There are costumed characters to guide you around the close.
Get to see the plague-stricken home of the 17th-century famous gravedigger and the 400 years old townhouse.
What to do at the Real Mary King's Close
Walk in the eerie 250-year-old tunnel slash graveyard as you listen to ghost stories narrated by the guides. You can enter some of the ghostly and unsettling rooms decorated with dolls.
Get treated to a thrilling tour in the supernatural as you take the ghostly trips in a place befitting a horror film.
Where to eat at the Real Mary King's Close
Above the eerie underground tunnel is the Edinburgh old town. Here you get to sample traditional and modern Scottish dishes from the many eateries located in the heart of the city.
You have the opportunity to try out various dishes at your convenience until you are satisfied. You can even stop by taking away eateries and carry some delicacies to your room to enjoy later.
Scotland Itinerary – Day 4: Lakes & Landmarks
Blair Castle
Gardens are surrounding Blair Castle. The tourists can visit the forests and gardens by purchasing a ticket. It can be an excellent spot for relaxing for some time.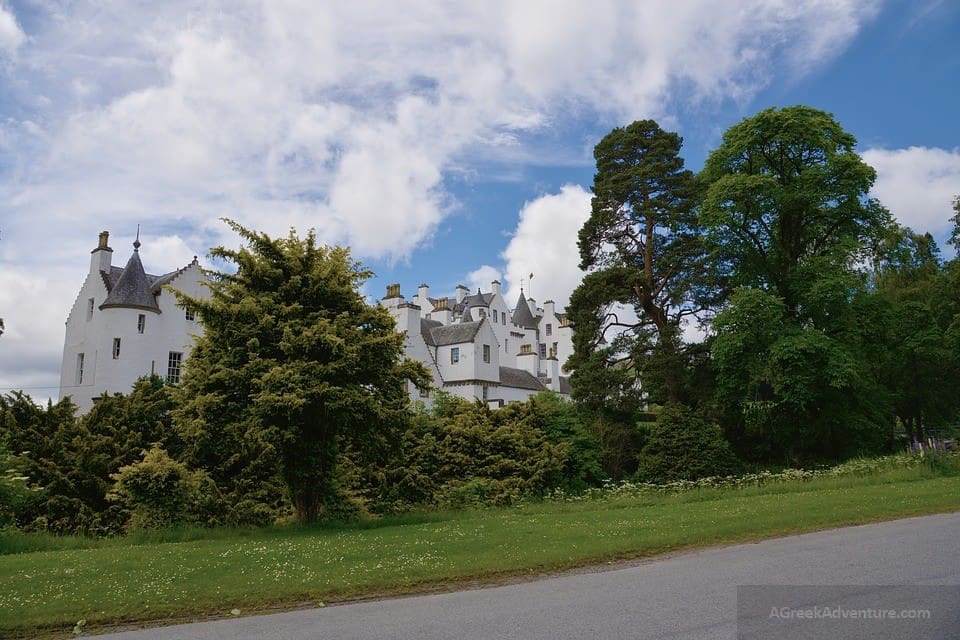 Loch Lomond
It is a large lake in Scotland and is reachable after a 45 minutes' drive from Glasgow. There is also an option for cruising.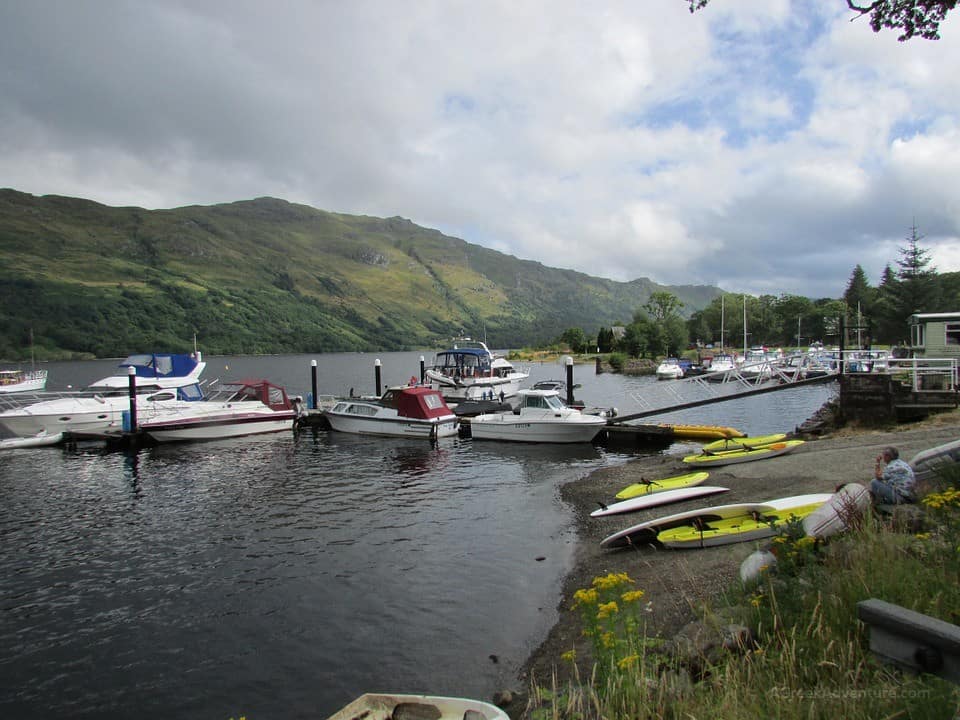 The overall view is going to be breathtaking and thus would be worth the visit.
Are you a Harry Potter fan? Then do visit Loch Elit. It was the location for a few of the H.P. films: The Goblet of Fire, The Chamber of Secrets, and The Deathly Hallows Part 1.
Glen Coe
Visiting Glen Coe would feel like dreams coming into reality. It is a beautiful and famous landmark with various stories associated with it.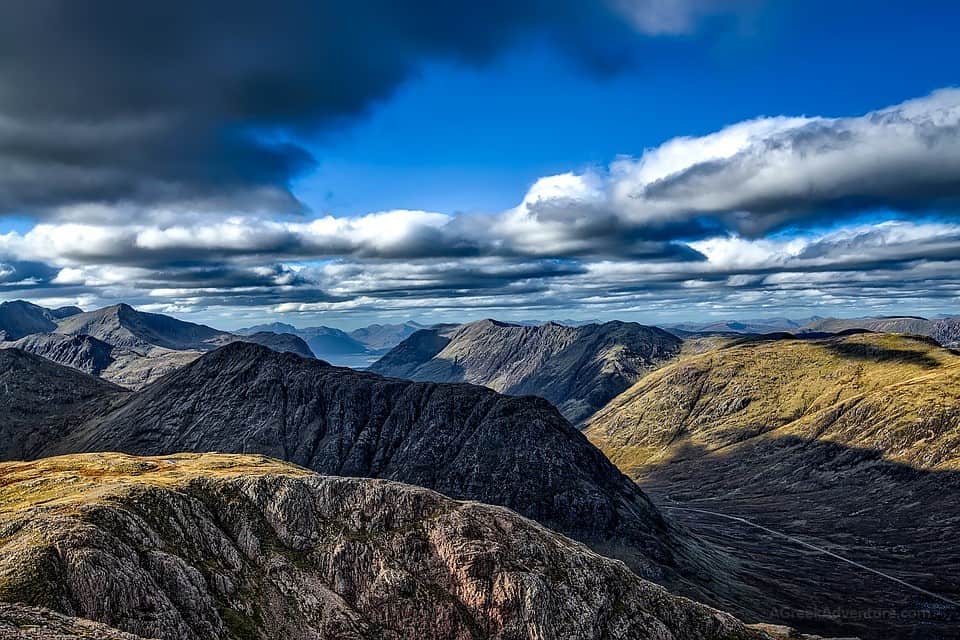 Fort William
The next exciting place to visit on the trip would be Fort William.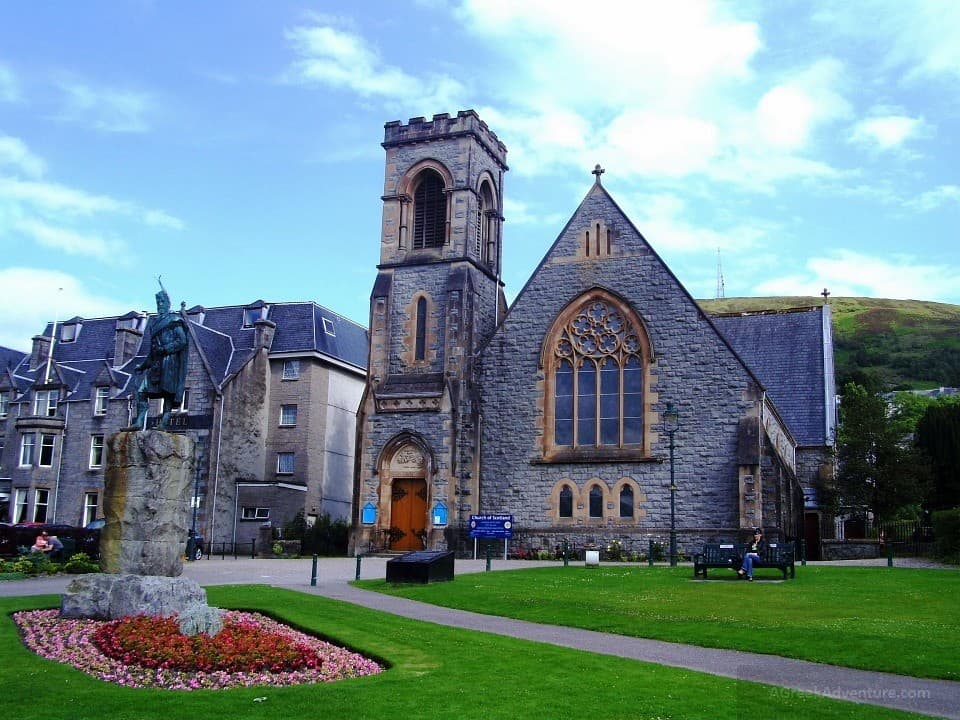 The following information could be valuable for the tourist visiting Fort William:
There are various options to stay for tourists. However, it is always better to look for accommodation in advance to avoid any hassle during the journey.
Some of the noticeable restaurants in the area include the Real Food Café in Tyndrum.
There is also a museum in the area, which the tourist might be interested in visiting. The name of the Museum is the West Highland Museum.
Scotland Itinerary – Day 5: Visit Dynamic Earth
This visit will be like nothing you have ever seen before. Get a chance to experience first-hand the ancient forces shaping the universe. Get an opportunity to go back in time in the place's deep time machine and be a witness to the first big bang.
What to see at Dynamic Earth?
Get to board a rocket and traveling a billion times faster than light. Get to see polar ice caps brought close to your eyes and within your reach.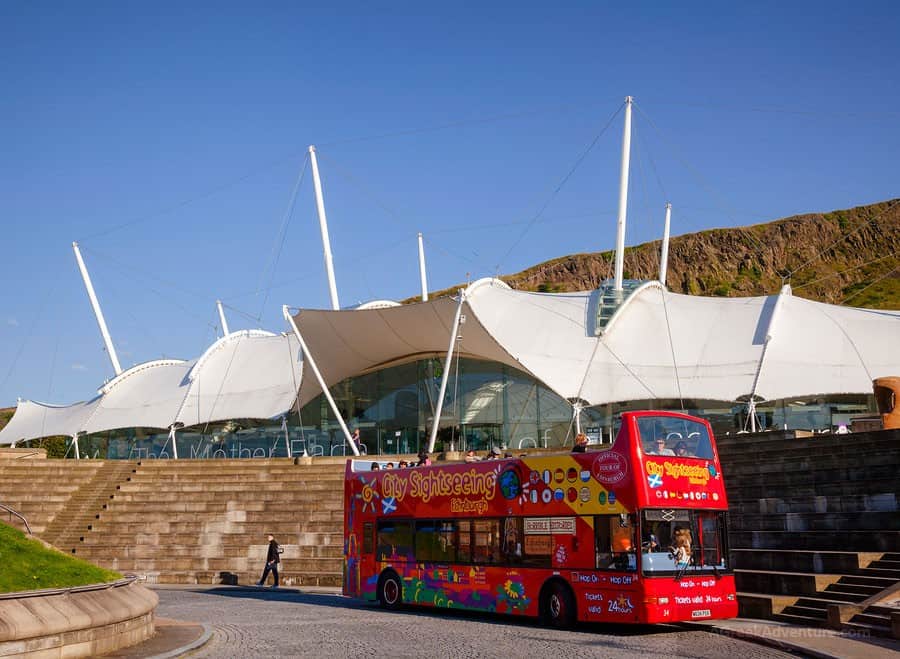 You get to feel, smell, and feel the cold emanating from the caps. You even get to watch your hands go numb.
Have you ever seen a submarine? You will be in for a treat diving beneath the ocean to observe marine life.
What to do at Dynamic Earth?
As you plunge into the ocean, get a chance to search for whales as you marvel at the beauty of marine life.
Get a chance to watch a thirty ft wave narrate the story of the ocean, which without the earth wouldn't exist. You also get to experience films in 3D in the digital tech Dome.
The loud sound surround system of the dome is one of the only kind in Scotland. Experience films in style in this fantastic place as you explore the earth's mysteries and wonders.
Where to eat near Dynamic Earth?
The food chain café is the best place to rest your feet and enjoy a variety of packages containing hot homemade meals paired with baked potatoes that come with various fillings.
The café offers both delicacies for junior explorers like sandwiches, drinks, and fruits paired with crisps and sweets and all at the price of £4.95!
The café offers light and heavy meals for couples and families and offers hot deals every week when you purchase a hot drink. To plan your accommodation for your Scotland itinerary, check your options from here and here. Always get travel insurance!
Guided tours are another excellent way to experience 7 days in your Scotland itinerary. Follow this link for more than 200 guided tours. Maybe a Day-Pass is suitable for you or/and your family. Check it out here.
Scotland Itinerary – Day 6: Visit the Highland Wildlife Park
Get a chance to explore Scottish wildlife and view some of the world's endangered animals first hand.
Things to see at the Highland Wildlife Park
The highland wildlife park is in a mountain in a spectacular setting. Get a chance to discover some of the animals only found in Scotland and take pictures as souvenirs.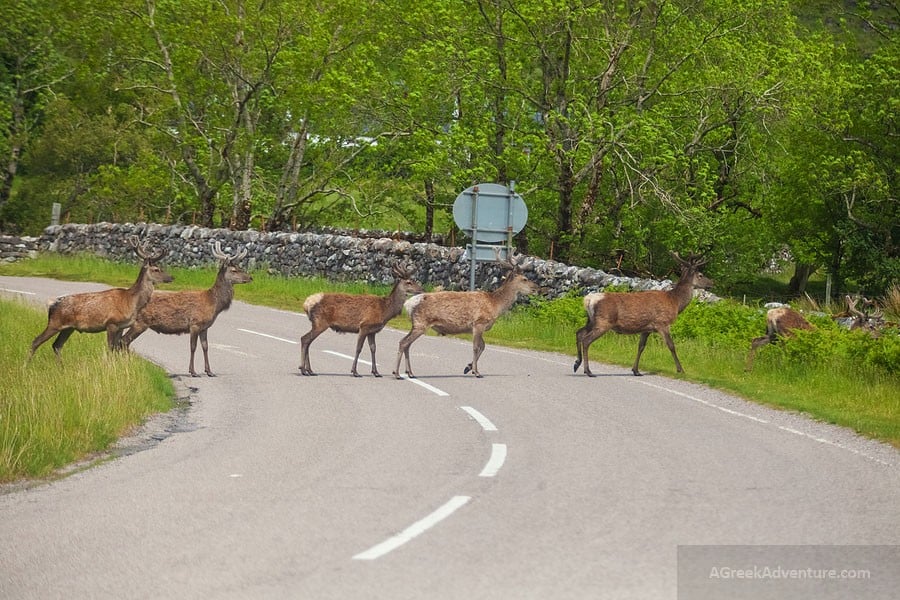 Step on the brakes, take a trip back in time, and meet some of the Scottish pre-historic animals like wolves, wild horses, and lynx.
Here you will see tigers, wild cats, and pine marten.
Things to do at the Highland Wildlife Park
Get to take pictures with the marvelous snow monkeys and amazing red pandas. Here you also meet Amur tigers and Bactrian camels together with a polar bear.
You can take drive tours around the park under the watchful eyes of the guide who ensure you are safe as you go about your activity. If you are feeling adventurous, you can ditch the vehicles and take a walk around the safe zones of the park.
The popular activity in the park includes; land rover tours where you get to see the extensive park and have guides explain various attractions to you. For nature lovers, this park is must visit!
Where to eat at the Highland Wildlife Park
If you are feeling famished after a long day exploring the wild, then you might want to take a detour on your way back and check-in at the letterbox restaurant.
The restaurant offers a fantastic atmosphere for famished wildlife explores. Their scallop, steak, and duck menu are exquisite.
The waiters are warm and make your meal according to how you want it.
You cannot afford to miss this superb eatery if you're going to sample classic Scottish cooking prepared with high-quality ingredients and freshly made dishes.
You will love the letterbox restaurant!
Scotland Itinerary – Day 7: The Meadows
After a long week in the towns and parks, you might want to change your environment. Visit the meadows and get to breathe some fresh air as you trudge in along narrow alleys heading to the Edinburg University.
The vast green space will reveal to you the full glory of Scotland and what makes the country so breathtakingly beautiful.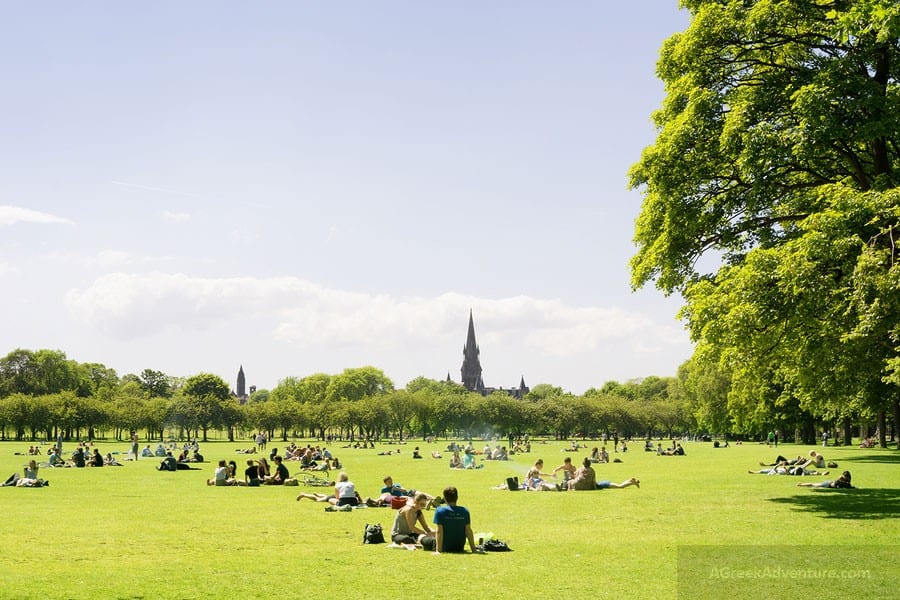 Things to do
Apart from walking down narrow alleys and trudging through these meadows, you can get to sit for an afternoon of fun and entertainment.
The best time to visit is August because there are many visitors and hence more visitors. There are comedians to ensure your entertainment, or you could watch some cricket games as children play in the field.
Where to eat
Once in the meadows, do not stress yourself about where you or your kids will have lunch. There are outlets to eat everywhere.
You can get snacks from the many stands erected during the busy months. You can even throw your barbeque for you and your family.
Ready for your Scotland itinerary?
At first glance, Scotland might strike like a wild and harsh landscape on top of hills and mountains. No wonder why the phrase "Scottish Highlands" is surrounded by plenty of mystery or locations like the Isle of Skye is considered so unique.
From monuments that act as a reminder of the long battles fought in ancient Scotland kingdoms to impressive museums that house the best science has to offer, Scotland has some truly spectacular and unique landscapes which you can explore in a week.
What makes the country so breathtaking is that most of the scenery is either remnant of ancient history or natural made.
In just seven days, you can get a chance to marvel at the beautiful landscapes, amazing historical structures, hike at some of the most beautiful mountains in the world, and get to delve deeper into the long history of the Scots.
While seven days are not enough to fully explore the full beauty of Scotland, it is enough to make you realize why many fans describe Scotland as the most beautiful country in the world.
Did you like our post about an itinerary in Scotland? Then also read The Country with the Most Castles in the World.