Are you backpacking through Europe? Solo backpacking travel is a romantic notion, one where you can meet people and discover a new culture. Unfortunately, it's not as simple as it seems.
If you head off without planning, you might face frustration and disappointment along the way.
Do you want your future trip to be a success? If so, read the 14 tips for backpackers below.
You can make the most of your travel around Europe and turn your experience into a priceless memory.
This is a post from our friend, Dylan.
Form a Rough Schedule for Backpacking Through Europe
Do you like to wing it when you go on vacation? That's easy to do on a weekend trip to the beach, but not an excursion around Europe.
Form a schedule to determine where your journey will take you.
Will you be away for a month? Create a four-week schedule with a summary of each day. For example, days one through six, you'll be in Madrid.
The next week, you'll set up a home base in Lyon. Don't forget to plan breaks and free-time. If you over-schedule, you may begin to feel overwhelmed.
Review the Details
If you have a passport, you can enter the Schengen Area, a zone of 26 European countries. Visit Poland, a country in Eastern Europe filled with medieval towns.
You can also visit the Netherlands, known for its colorful tulips and windmills. While the UK is not part of this area, you can still attend without an additional visa.
If you don't have a passport, you'll want to apply at least six months ahead of time — wait times can be tedious.
If you're on a tight schedule, you can apply for rush processing, which costs extra.
You should also purchase travel insurance for backpackers, which can cover the cost of canceled flights, lost luggage, hospital stays, and more.
Create a Budget
It's easy to overspend on fun, food, and souvenirs when abroad. To save your wallet, have a specific budget.
Set a total amount you can spend on the trip, including food, accommodations, flights, public transportation, entrance fees, and more.
Then, set a dollar limit you can spend each day, for example, $75.
Download a currency app to make the exchange rate easy to understand.
Most places you visit will use the Euro, which equals $1.11 as of August 2019 — down almost $0.50 since 2008.
You'll be glad you created a budget when you are back. It's not necessary to accumulate a pile of debt to have a good time.
Lookup Local Events
The goal of backpacking across Europe is to see something new. To get a taste of local life, look at events and festivals.
If you only go to tourist events, you'll miss the parade around the corner. Such activities enrich your experience and offer you a fresh perspective.
In Western Europe, for example, you can visit the Tomatina festival. Last year, 20,000 revelers showed up to toss more than 30,000 pounds of tomatoes.
Don't forget to grab a pair of goggles before you go to protect your eyes from flying pulp.
The event, which was inspired by a food fight between local children in 1945, costs only 10 Euros to attend.
Learn Helpful Phrases
You can't always travel to a place where you don't know the language fluently. However, you can still learn a few key phrases to get by.
Think about your trip and what you might need to ask to get around. Go beyond the standard hello, goodbye, and thank you.
Learn how to say phrases such as:
I'm lost.
Do you speak English?
Where is the hospital?
How much does this cost?
You never want to end up in an emergency.
Yet it's still best to prepare for the worst.
Look up the phone number for the local police. Keep a card with your allergies and existing illnesses on-hand.
Think About Transportation
It can be expensive to rent a car in Europe. If you can't fit it in your budget, you'll need to think about alternative transportation.
The EU is known for its excellent transportation through public mediums.
Once you learn how the system works, you can buy a rail pass that fits your agenda.
Compared to the airport, train travel has no long check-in lines and extensive security screenings.
If you don't like trains, consider a bus or ride-sharing company. In a well-connected continent like Europe, you only need a Eurail pass to get around.
Research Places to Stay While Backpacking Through Europe
When you're not visiting historic sites or trying tasty foods, you'll need a place to sleep.
Booking a private room at a hotel is one way to travel, but it's more expensive than other options. Hostels are popular with backpackers because they're high-quality and affordable.
Try no to book a room too far ahead of time.
You'll want a little wiggle room for changes in plans. If you're going to hop from one country to the next, you won't be held back by reservations. As an alternative, look for accommodations with free cancelation (hotels or hostels).
If you need to switch plans last minute, you won't be out of your payment.
Know the Cultural Norms
It's essential to know the norms of the places you visit. You don't want things to get lost in translation. Learn about locals and their customs to avoid causing offense.
One well-known tradition is the siesta, the practice of afternoon naps in Italy and Spain. It's common for shops to shut down while the locals' rest.
In France, you're considered rude if you blow your nose in public.
It's also not a culture that values tipping — at least not compared to Americans.
You never know what small detail can cause offense. It's good to research where you plan to travel before you leave.
Choose Buddies Wisely
Although some people like to make travel buddies along their backpacking adventure, choose who you go with wisely.
Arguments about living arrangements or what you'll do during the day will quickly ruin a trip meant to be fun.
It's best to travel with someone you've known for a long time.
You should be aware of how they live, what they're interested in doing, and why they want to go to those countries.
If your trip expectations don't line up, find someone else or fly solo.
Pack the Necessities
Do you and your buddies have packing lists prepared? When you backpack through Europe, you only carry what you need.
Don't be tempted by bulky bags and suitcases. Instead, find compact travel backpacks. This option is perfect for those who plan only to bring a carry-on, where airlines regulate size to 22" x 14" x 9".
Pack a few pairs of pants and shirts, along with extra underwear. Most hostels have coin-operated laundry or dry cleaning services you can use.
If you can't find a laundromat, wash your clothes in the sink. When you wash them, you can lighten your load and make your journey easier.
It's also smart to stock up on dried goods. It is an easy camping hack that works for backpackers, as well. You'll save money while avoiding the high expenses of eating out night after night.
Ask for Recommendations
It's fun to research where to stay and what to see. However, don't forget to ask for local recommendations when you arrive.
They'll know the best restaurants, attractions, festivals and more. Local recommendations always lead to authentic experiences.
Sometimes, the best memories are the unexpected ones. The detours and twists you make on your trip. Be flexible during your trip, and you'll be sure to have an adventure.
Try Free Activities
It's easy to overspend on a backpacking trip through Europe. However, you don't have to shell out cash to have fun.
Look for free things to do in each country, like walking tours, historic sites, and museums. You should also research free festivals.
You can also save money by booking accommodations with a kitchenette.
When you prepare your food, you save the costly expense of eating out. Plus, something homecooked will hit the spot after a long day.
Save a Little Cash
It takes a lot of strategizing to determine where to stay, what to do, and how to get there. Don't forget to save a little to splurge.
Leave room in the budget for an occasional souvenir — like a replica of the Eiffel Tower or Big Ben t-shirt.
You'll be glad you picked up souvenirs when you return home.
Each trinket is a memory you can relive. You can also pick up small gifts to hand out to friends and family.
Backpacking Through Europe Scams Alert
As a tourist, you're a prime target for fraud.
For example, in France, you'll likely see the bracelet scam. Someone will offer you a bracelet, making it appear to be free. When you try to walk away, they'll begin to demand payment.
In another variation, one scammer distracts you with the bracelet while another picks your pockets.
Tourists often lose money to things like:
Taxi scams
Phony charities
Debit card fraud
Some restaurants try to trick tourists by charging higher costs for food.
Others offer drinks without relaying the high price. Read up on common scams before you travel to protect yourself. Always be safe when you travel.
Enjoy Your Backpacking Through Europe
Your trip won't seem fun if you sit and crunch the numbers too long. Take it easy with planning your trip.
World nomads backpack to have fun. Before you leave, follow the travel tips above to prepare.
If you need some help, reach out to a travel guide. While on the road, think about which city in Europe you want to visit next.
Also read:
Author Bio: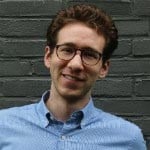 Dylan Bartlett, aka, "The Regular Guide," writes about a variety of topics on his blog. Check out Just a Regular Guide for more, or follow him on Twitter @theregularguide for frequent updates!