We asked three travel bloggers about their preferred Italian itinerary destinations in Italy, and they responded with some fabulous ideas.
We have been to Italy, including Sicily, numerous times. We love this country and wanted to know how others experience it. Thus, this article.
Read along for these handpicked ideas for an Italian itinerary.
Italian Itinerary for 3 Days
Vernazza Cinque Terre
Situated on Italy's Riviera coast lays the picturesque cluster of towns known as Cinque Terra, a group of five small villages that find their way into the hearts of many travelers.
As the coastline is so rugged, roads are few and far between.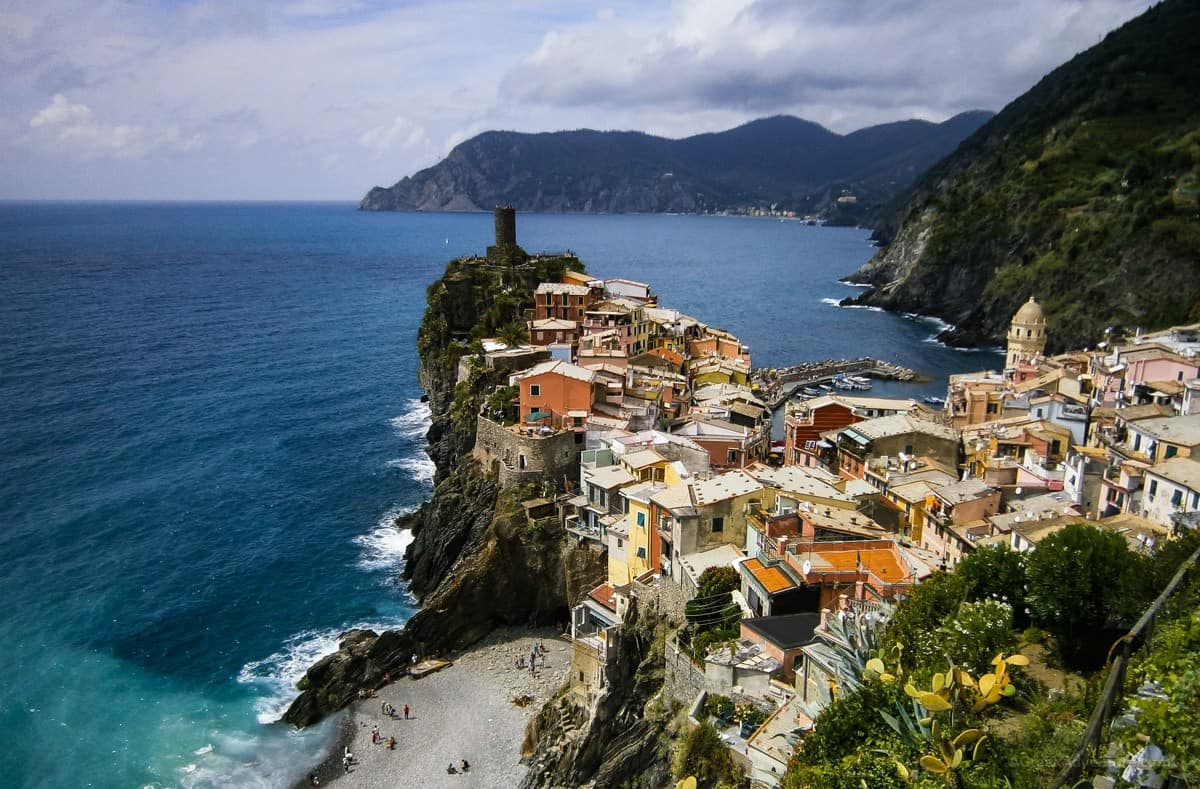 La Spezia, a much larger town in the area just to the east, is the best way to access Cinque Terre as its train station links all five towns.
With only a five-minute commute between small villages, the railway is the most convenient way to explore these beauties.
It is also quite affordable as both single and day passes are available.
While trains are the quickest way to get around, hiking from each colorful town to the next is a great way to explore the area.
Beginning the hike in the most southern town of Riomaggiore and heading north provides a gradual incline in both difficulty and length of time between villages.
By following the well-marked "Trail #2", stunning sea vistas are constantly between each village.
Each of the four sections of the track varies from 40minutes to two hours long to complete.
Another bonus to this way of exploring? If you're not feeling up to walking to the next town, jump back on that train to the next beautiful village.
Thank you, Horizon Unknown, for this idea.
Torre Argentina Cat Sanctuary
Cat-lovers and history-enthusiasts alike must plan a visit to the Torre Argentina Cat Sanctuary while in Rome.
Located in the city's heart, this sanctuary lies amidst the ruins of four temples and Pompey's Theatre.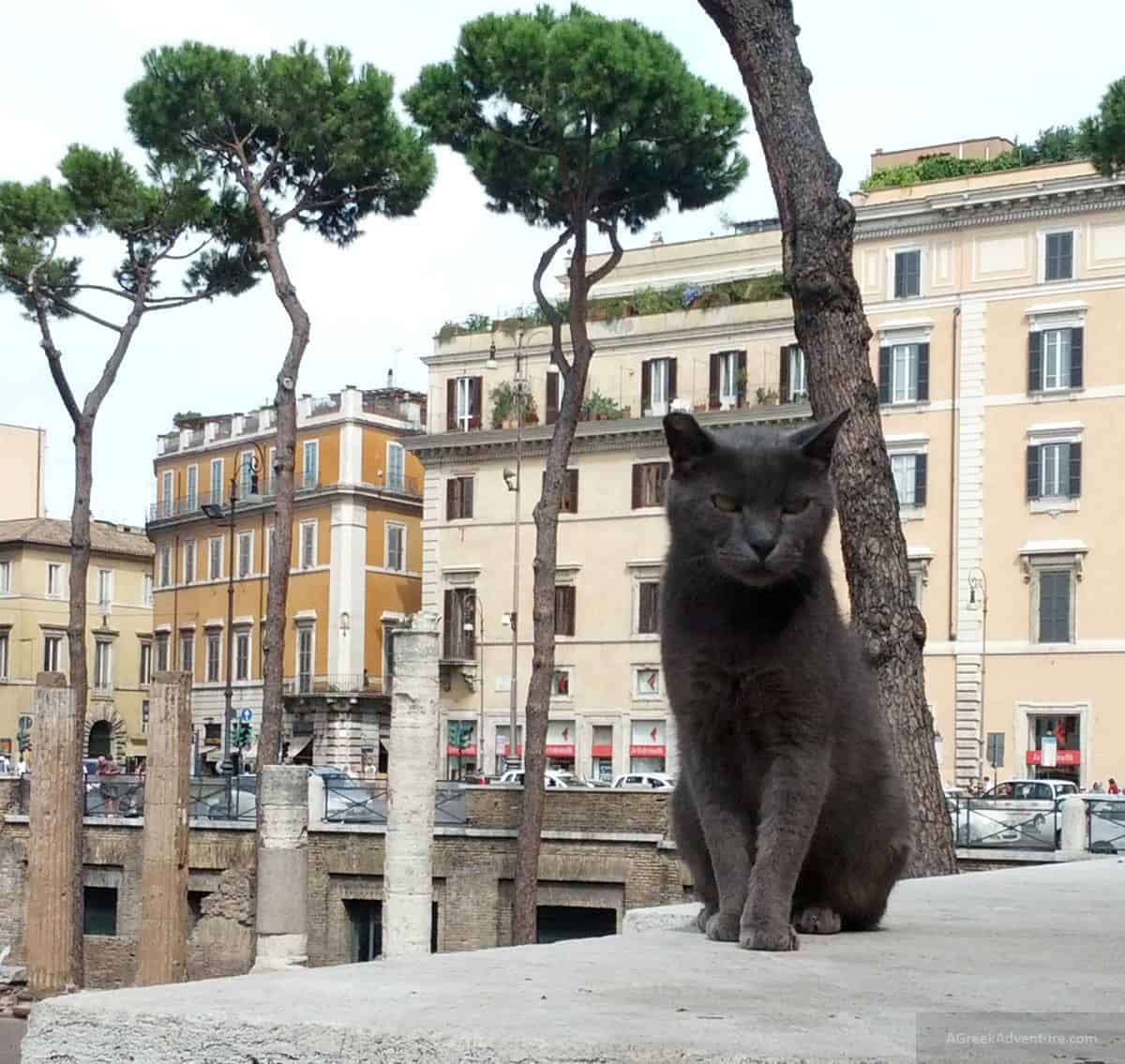 It was in this square that Julius Caesar was believed to be betrayed and assassinated.
Now, this square has been overtaken by 100+ cats and the volunteers who care for them!
Visitors will delight in watching the silly cats frolicking around the ruins, chasing each other through the tunnels, bathing lazily in the sun, and eventually making their way back into the underground sanctuary to eat and be cared for.
You can observe the ruins from the street level or head down the stairs and visit the underground sanctuary.
You can learn more about the organization's efforts, purchase some items supporting their mission, or provide a monetary donation to this excellent no-kill shelter in Italy.
A must-visit for any animal lover!
Thank you, Paws and Pines, for this.
Civita di Bagnoregio
To say that Italy is one of the world's most attractive and visited countries is an understatement.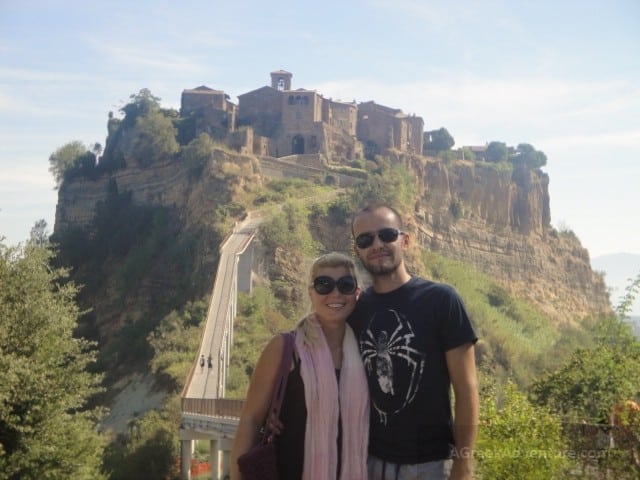 Most tourists are familiar with city names such as Venice, Naples, Rome, Florence, and Milan.
Italy is way more than that.
The "Bel Paese" offers unlimited and invaluable gems to visit. These gems are, at times, so hidden that even Italians don't know about them.
Today, I want to write about one of these gems, a tiny city called Civita di Bagnoregio.
It was founded by the Etruscans almost 2500 years ago and has remained pretty untouched from the Renaissance. 
Located in the Viterbo province (a couple of hour's drive from Rome) is known as the "Dying City" because of the ongoing volcanic rock erosion that threatens its survival.
The village is located on top of a hill, and it's possible to reach it only on foot (no cars and pollution in the historical city center) by using a long and narrow bridge.
The scenic beauty of this city is so unusual that several Italian movies and television productions were filmed here.
You'll admire the San Donato Church (in the main square) and the medieval houses in the city center.
Civita di Bagnoregio is included in the "Best Italians Villages" association.
From August 2007 there is a small fee to enter the city (3€ during weekdays and 5€ during the weekend).
If you visit this village, you'll bring home dear memories to cherish forever.
Thank you, Bag Under the Bed, for this.
Feel free to read more ideas for an Italian itinerary from our Italy section.