When planning for a trip to Europe, Malta is a destination you cannot afford to overlook. Indeed, this tiny Mediterranean island has plenty of resources to offer to any visitor.
We have been there, and it is best to be on the island from July to August. A bit hot, you may say, but that is best.
You can even swim at Gozo and take the small boat day tours there.
Things to do in Malta
Malta may lack space and prominence, but is nonetheless packed with a host of tourism resources.
We are here to aid you in making an affirmative decision over the issue.
Thus, we have carried out some extensive research on the various resources this tiny, yet beautiful tropical island has to offer.
We are going to offer some explanations on these resources here-under. The food is nice too.
The main reason you would love Malta is its mix of cultures. The architecture will remind you of the Arabic culture.
The Maltese language is a Semitic language derived from Siculo-Arabic; however, a majority of vocabulary comes from Sicilian and Italian.
Here are 30 things to do in Malta. Don't forget to book your travel insurance and check flight prices with Skyscanner. By the way, do visit the Popeye village!
Take a Walk at the Comino Islet
Comino doubles up as both an islet and an iconic lagoon. It is wholly made of limestone and doubles up as a bird sanctuary.
Moreover, it is also the home of the world-famous Blue Lagoon. On the island are numerous buildings of antiquity such as the 17th-century chapel and tower.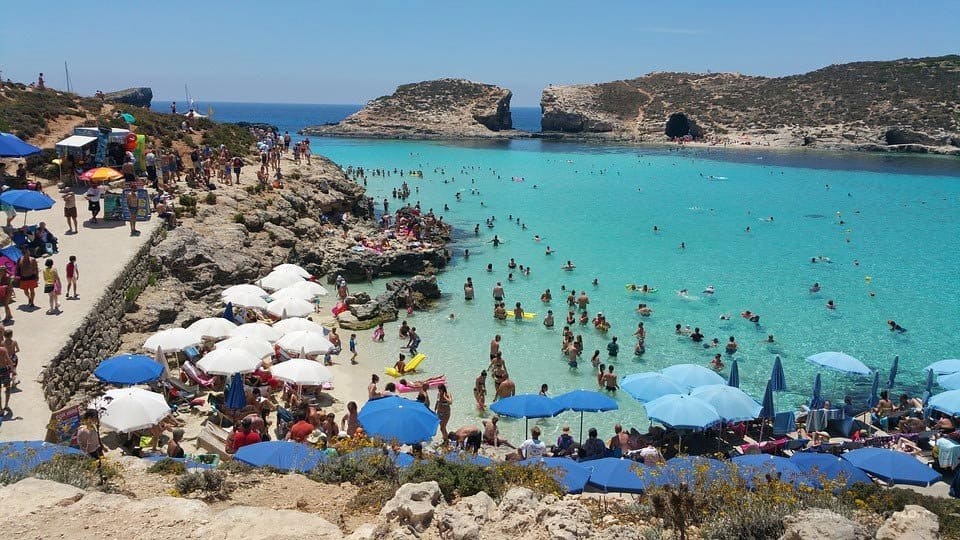 You may consider taking a walk on the islet.
While at it, you will get bombarded continuously by the fresh and gentle breezes originating from the adjacent Mediterranean Sea.
You will also get to take photos which you can keep for your future remembrance.
Immerse yourself at the Blue Lagoon Paradise
By far the most beautiful spot in Malta, the Blue Lagoon (in Comino) is a paradise on earth. It features blue, calm waters that are nearly detached from the rest of the Mediterranean Sea.
It is by far the leading tourist attraction in the island and particularly great for snorkeling, scuba diving, and swimming.
If you are that kind of a person who fancies these water sports, you may spare some of your time to try them out at the lagoon.
You will enjoy great companionship from the other tourists who equally matter.
Gaze at the Azure Window
The 'Azure Window' is strictly speaking, not a window. Instead, it is a cliff that has been eroded and turned into an arch.
It is also called Dwejra Window and measures a whopping 28 meters in height. By its sheer in appearance and construction, it is breathtaking to behold indeed.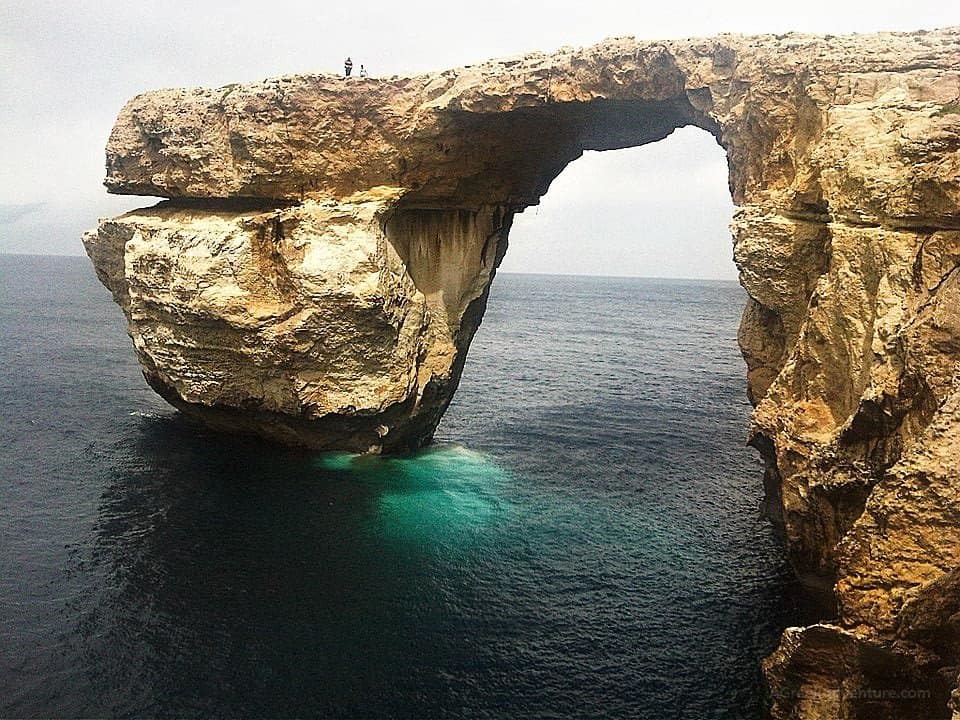 While in Malta, you may stand next to it and gaze at its natural beauty. Of course, you may also use it as a photo background.
Being one of the iconic natural landmarks of Malta, it could as well be the only proof that you indeed visited Malta.
Kill time at the Saint John's Co-Cathedral
This 16th-century high baroque cathedral is a silent reminder of Malta's past Christian heritage.
It is elaborately adorned and serves as a place of worship. By its nature and construction, the cathedral features marbles and European masters.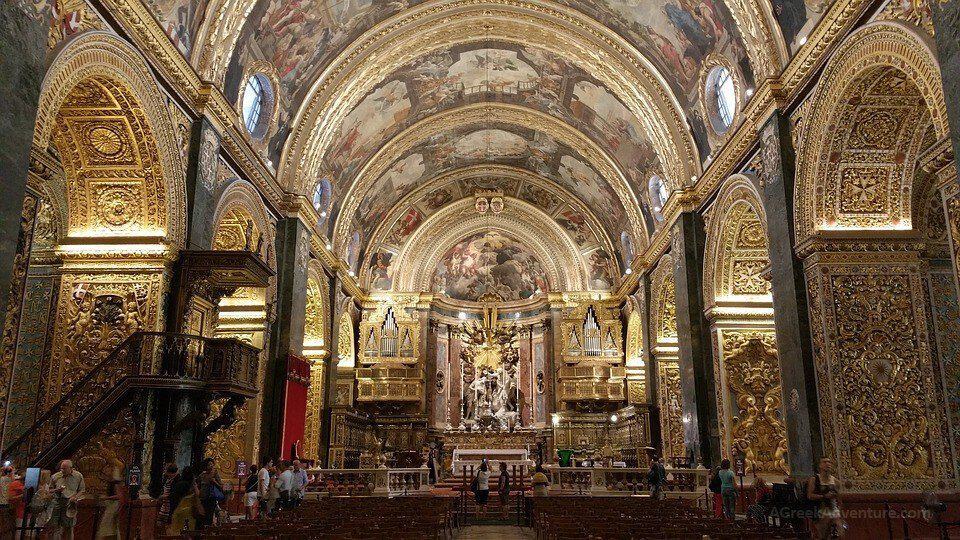 Spare some of your time while in Malta to visit this magnificent architectural masterpiece.
On weekdays, you may hang around the building for the sake of killing time. On Sundays, you may pop in to worship with others.
Ask questions from the tour guide concerning its role in Malta's Christian past.
Explore some history at the Megalithic Temples of Malta
Combining the role of a temple, ancient historical site, and pre-historic structure, the Temples of Malta is a must-visit destination.
These temples are the oldest buildings in the world. They were constructed between 3600 BC and 700 BC.
Your visit to the beautiful island of Malta is thus incomplete without a stopover at these temples.
While at them, you may consider exploring some history by asking relevant questions from the tour guides.
They are also great for photography and general relaxation. Arm yourself with a camera as well.
Explore Malta's spiritual heritage at the Tarxien Temples
Owing to its religious heritage, Malta indeed has no shortage of temples and other places of worship. The Tarxien Temples are yet another set of the megalithic kind.
They date back to 3600 B.C. At the moment, only four of the original structures persist. They have richly decorated reliefs, stone blocks, and statues.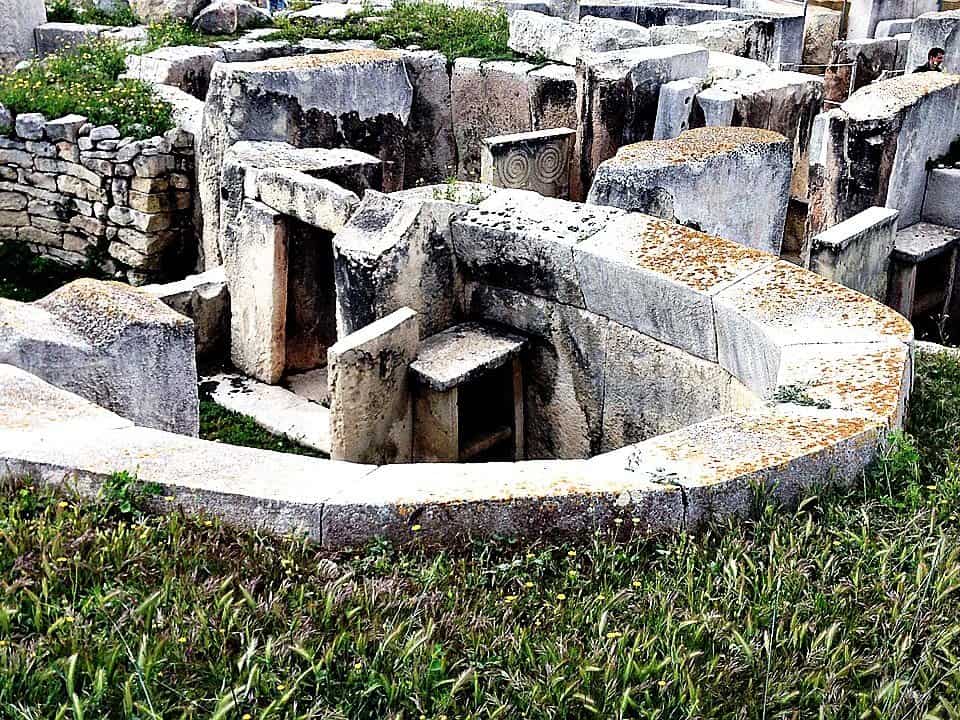 A visit to these temples will give you yet another opportunity to explore the spiritual heritage of Malta.
You will also learn a bit about Malta's history and take excellent pictures. That is not to mention that you shall have the chance to relax as well.
Peek at Malta's rich historical heritage at the Ħaġar Qim
Also conferring the great benefit of historical value is the Ħaġar Qim.
That is an ancient temple ruin that dates from 3200 BC. The complex of the ruins has apses and is hailed as "unique architectural masterpieces" by the UNESCO World Heritage site.
By paying a visit to these temple ruins, you will get the rare opportunity to peek at the history of Malta. That is because the temple played a vital role in Malta's past.
It therefore also assists you in accomplishing some scholarly feats. Do take some photos as well.
Grand Harbour in Valleta
For well over 2,000 years, the Grand Harbour has served as a port of entry for goods and international visitors to Malta.
It also doubles up as a great tourist destination owing to its scenic and breathtaking views. That is not to mention the strategic role it played in shield Malta from military invasions.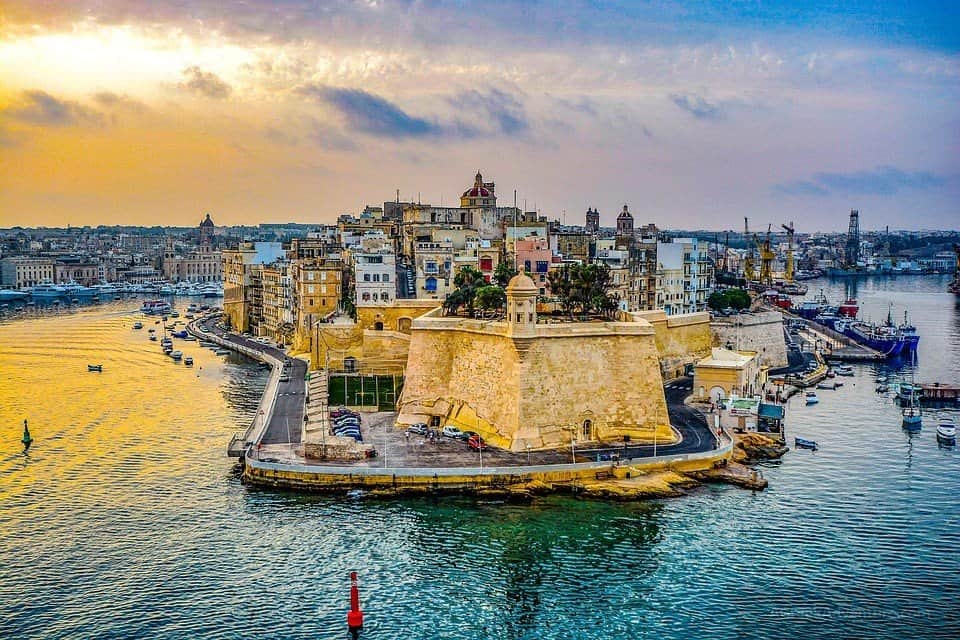 In light of the above resources, you must spare some of your time to visit the harbor.
By standing strategically at the port, you will get to observe the surrounding environments. You will get to gaze at the beauty and even capture snapshots.
Visit Ħal-Saflieni Hypogeum
Are you a history enthusiast? If I heard you answer in the affirmative, do spend some of your time at the Ħal-Saflieni Hypogeum.
That is a multilevel underground excavated prehistoric burial site that is on the island. It was actively in use in 4000 BCE.
Inside the burial site are intricate carvings and wall paintings.
They are breathtaking to gaze upon and also provide excellent opportunities for photography.
Moreover, they also serve as a reminder of what ancient Malta used to be like. Your visit to the place shall bring these pleasant memories back to life.
Blue Grotto
Accessible exclusively by boat, the Blue Grotto is a natural attraction.
It comprises a series of caverns that blend well with the adjacent scenic and coastal surroundings.
These features jointly confer picturesque views and are also not so far from several fishing beaches.
The Blue Grotto is a 'must visit' if you are a lover of nature and everything to do with landforms.
While on the caverns, you will also get to enjoy the fresh breath of the adjacent sea breezes. That is not to forget capturing photos and videos.
Sunbathe and Dine at the Ramla Bay
Even though Malta is mainly famed for history, it is also a great tourism destination. Perhaps one of the best resources for the job is Ramla Bay.
This bay contains some sandy beaches that are interspersed with Roman ruins. The sand is mainly reddish and is excellent to relax in.
Right next to the bay are a series of bars and restaurants. These serve hot local cuisines and drinks. You may want to stop by and spend some time to relax. You will also fall in love with its relaxed atmosphere.
Rest at the Ġgantija Temples
These temples are two well-preserved Neolithic temples. They also play the role of visitor centers.
These temples are mainly made of limestone and are among the world's oldest monuments of their kind. They are touted to be older than the pyramids of Egypt.
Owing to their sheltered and secure locations, these temples are mainly magnificent for relaxation.
That is why you should consider resting in and around them as part of your Maltese visit. They still serve historical benefits, though.
Scuba dive at the Ċirkewwa
By its location in the Mediterranean Sea and being sheltered from the harsh waves, the entire island of Malta is excellent for scuba diving.
No other place within the island offers this opportunity better than the Ċirkewwa ocean harbor.
While in Malta, take off your garments, put on your swimming costumes, and immerse yourself in the cold yet calm waters.
Being safe, it is also suitable for regular swimming. The area is also adjacent to the ferry terminal and is therefore great for traveling out of the island.
Take Photos at the Mnajdra Temple Complex
If all you fancy in your visits is photography, then the Mnajdra is a location you cannot overlook.
That is a megalithic limestone complex that occupies the heartland of Malta.
It is estimated to be around 5,000 years of age and preserves the history of the island.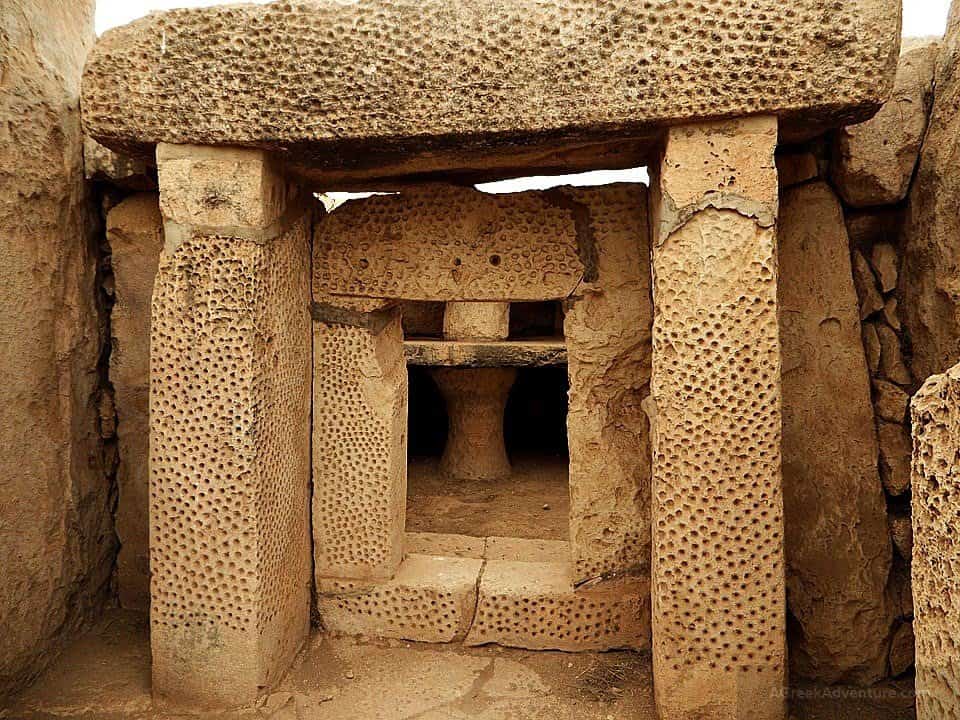 Its ruins are great for photography. By being iconic and easily recognized, they also serve as proof that you indeed visited the island at some point.
That is why you have to stop by and take photos of the area.
Stretch yourself out at the Upper Barrakka Gardens
After a hard and busy day, you might want to rewind by detaching yourself from the rest of the city.
The Upper Barrakka Gardens are perhaps your most convenient destination of choice. These gardens are scenic and confer some panoramic views.
They are also spacious and not congested.
You will thus enjoy relaxing at the gardens and breathing some fresh air. The gardens also provide an excellent opportunity for photography.
So, carry your camera along with you. You will also be able to capture other famous landmarks from the area.
Walk Fort Saint Elmo
Malta was embroiled in World War II though not directly. The Fort Saint Elmo served as a shelter to the soldiers who were stationed on the island.
It is however mainly renowned for its role in 'the Great Siege of Malta' in 1565.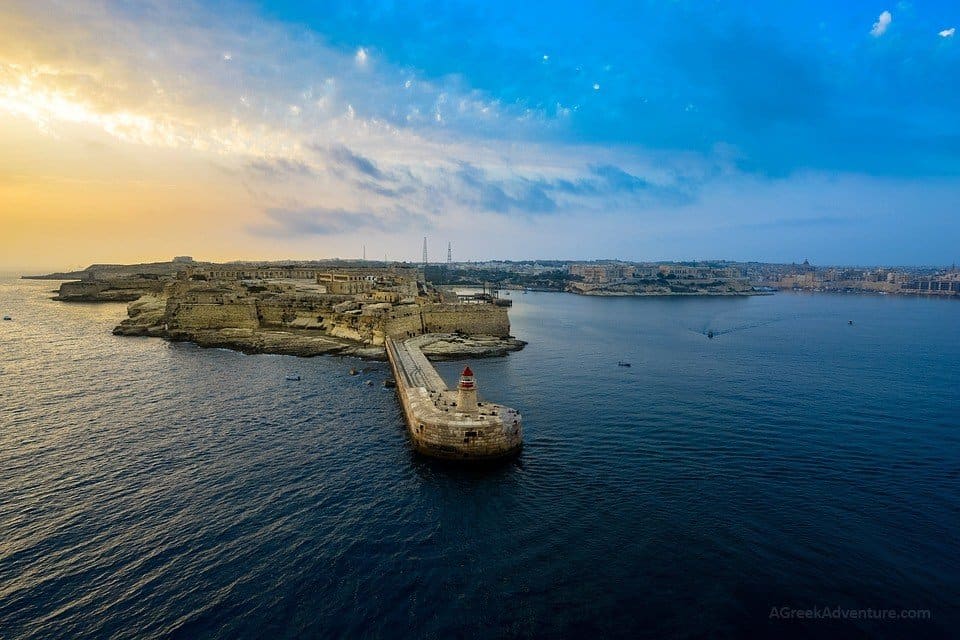 It was subsequently converted into a war museum after World War II.
If you want to learn the history of Malta, especially with regard to matters of war, this is the place to visit. You will get a chance to ask questions and take pictures.
Enjoy your time at the Casa Rocca Piccola
Once home to the noble Maltese family, Casa Rocca Piccola is now a museum in Valletta. It reached its peak in the 1580s and is today primarily abandoned.
The building is nevertheless severed and cared for. You will receive daily briefs and free tours in its complexity as you visit.
It does have some restaurants nearby where you may also pop in and take some local cuisines. That is a place you want to visit just for fun.
Its free nature and breathtaking ambiance shall significantly enhance your trip.
Swim and dive at the Inland Sea, Gozo
Gozo is yet another location in Malta where you might swim and scuba dive. It is a lagoon but provides excellent scuba diving opportunities.
It is invariably called Qawra and is sheltered from the rough waves of the open sea. The lake also connects to the open sea via an arch.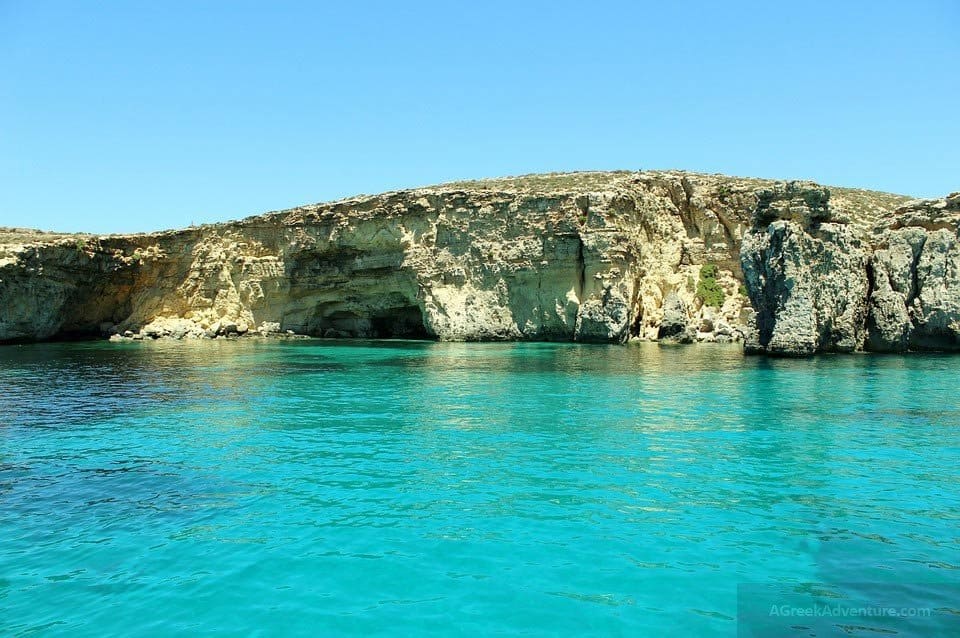 You should consider branching to this location to swim or dive. The lagoon is hardly visited and is therefore spacious enough.
You might want to visit it with your spouse owing to the significant privacy you will enjoy.
Visit National Museum of Archaeology, Malta
No other location or facility grants you the opportunity to peek at Malta's past better than the National Museum of Archaeology.
The museum hosts a collection of various artifacts both contemporary and ancient. They touch on every aspect of Malta's history, culture, and geography.
Get in the facility and take a look at the various exhibits on display.
You will also get to talk to the curators and even capture snapshots of the exhibits. Being visual, you will live to memorialize those exhibits for quite some time to come.
Relieve Malta's past at Fort St. Angelo
Originally a medieval castle, this is now a historical ruin. It is strategically located right next to the sea and confers scenic views and historical displays.
It is located right at the center of the Grand harbor. The structure is mainly significant for viewing the adjacent sea.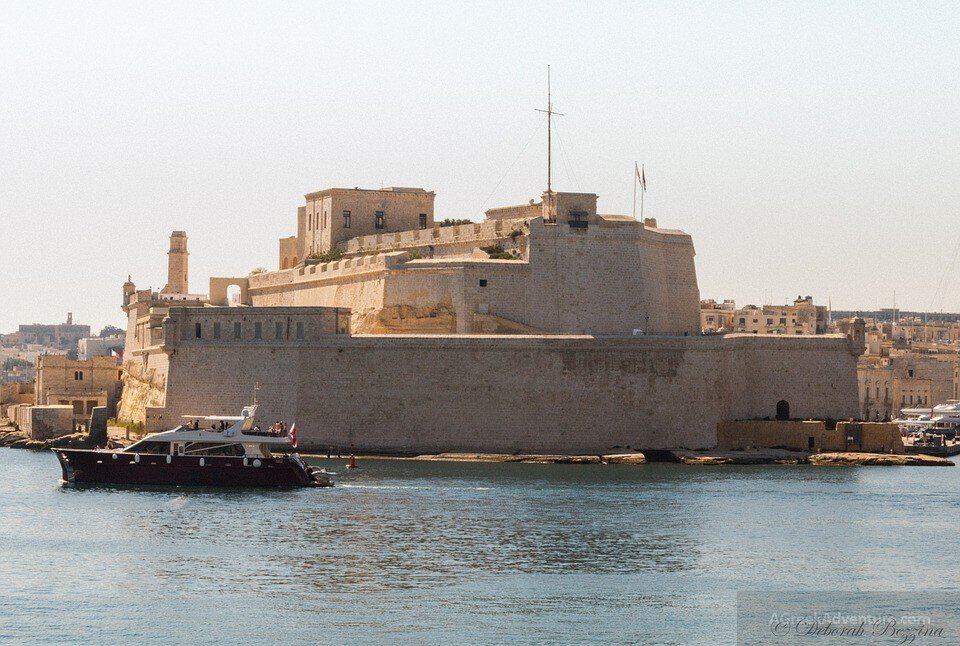 Other than this, you will also get to relive the history of the nation of Malta by visiting it.
That is because it comprises a couple of exhibits that are all great to view and behold. Remember also to carry your camera as you might need to take plenty of photos.
Appreciate Malta's Christian heritage at the Ta' Pinu
As hinted above, Malta has a significant Christian past. That is due to its role in nurturing Christianity in its formative years.
As such, it is home to many ruins of ancient churches and places of worship. One such is the Catholic basilica.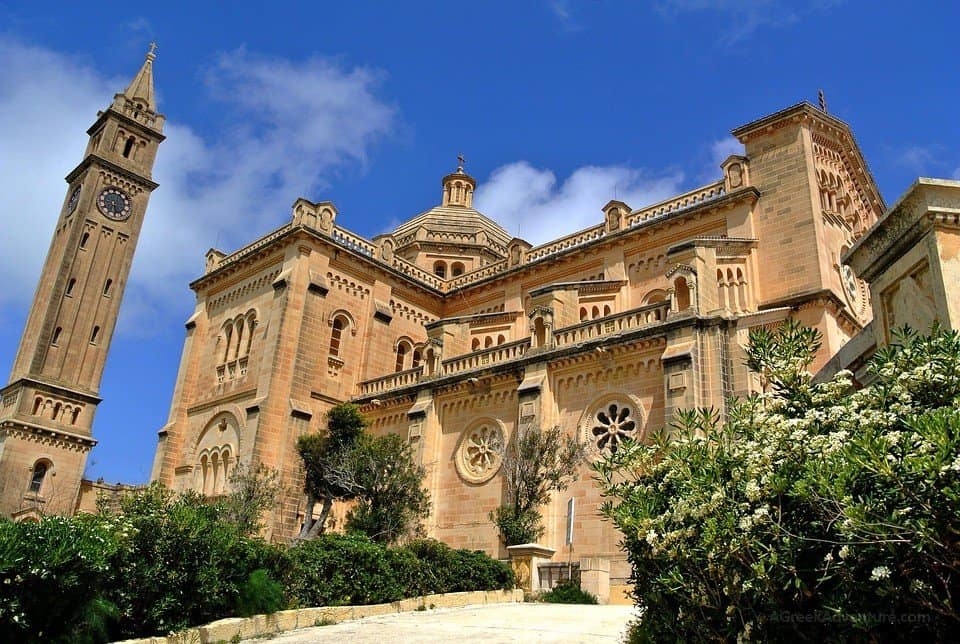 This is a shrine that also offers excellent views to some resources and spots within the island.
You will, by spending some time at the facility, appreciate the rich Christian heritage of Malta.
You will also capture great shots of the ambient ocean beside taking photos.
Wine and dine at the Valletta Waterfront
Malta has no shortage of eateries and restaurants. Indeed, the entire island is dotted with numerous cafes, restaurants, and serveries.
By far the most active and strategic of these is the Valletta waterfront. This is an old port that now serves as the dining district.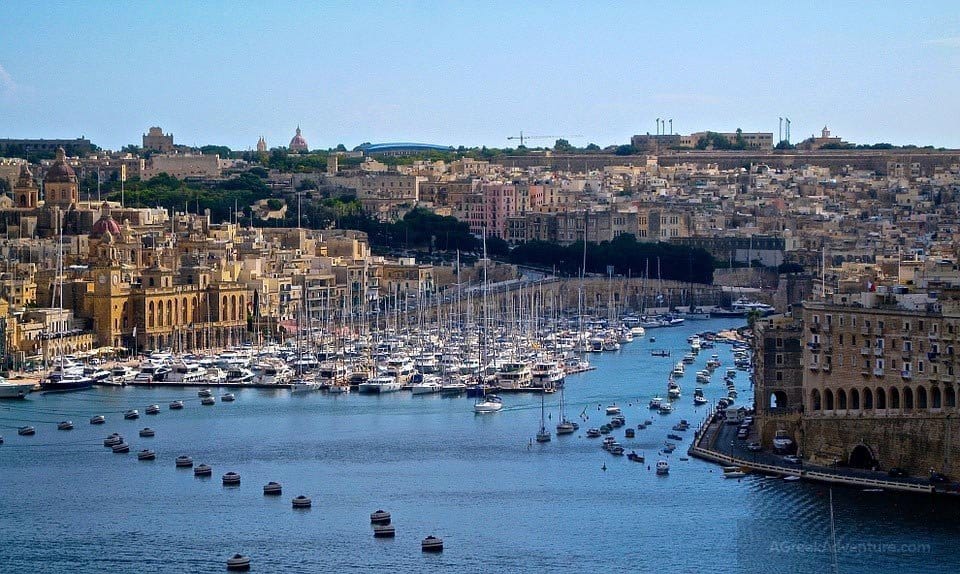 It is lined with a series of bars, restaurants, and eateries.
This is the place to stop by to take water, food, and other beverages and is directly opposite some iconic structures and buildings.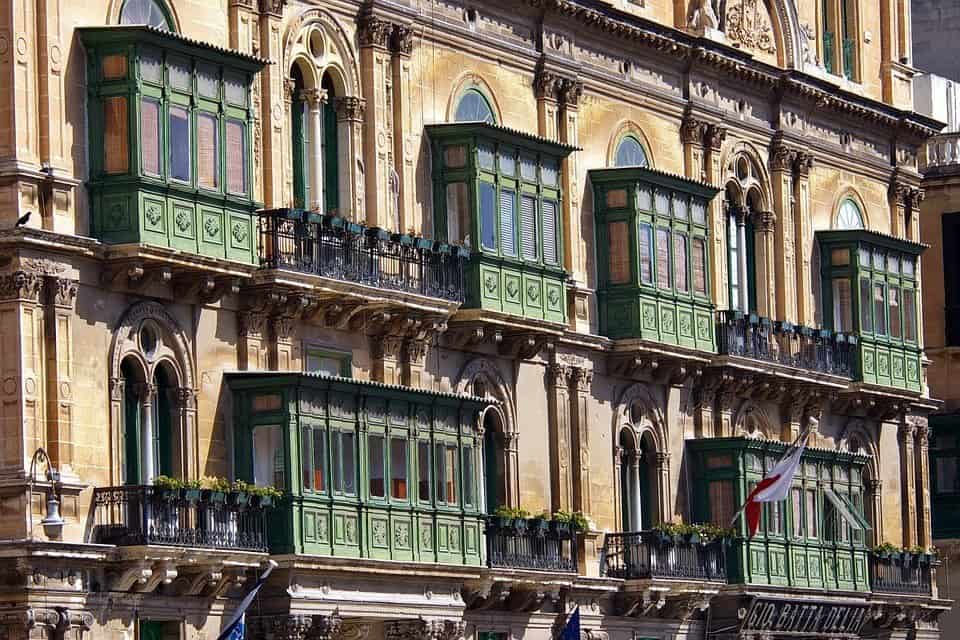 You will find it is also great for viewing the ships and other seamarks.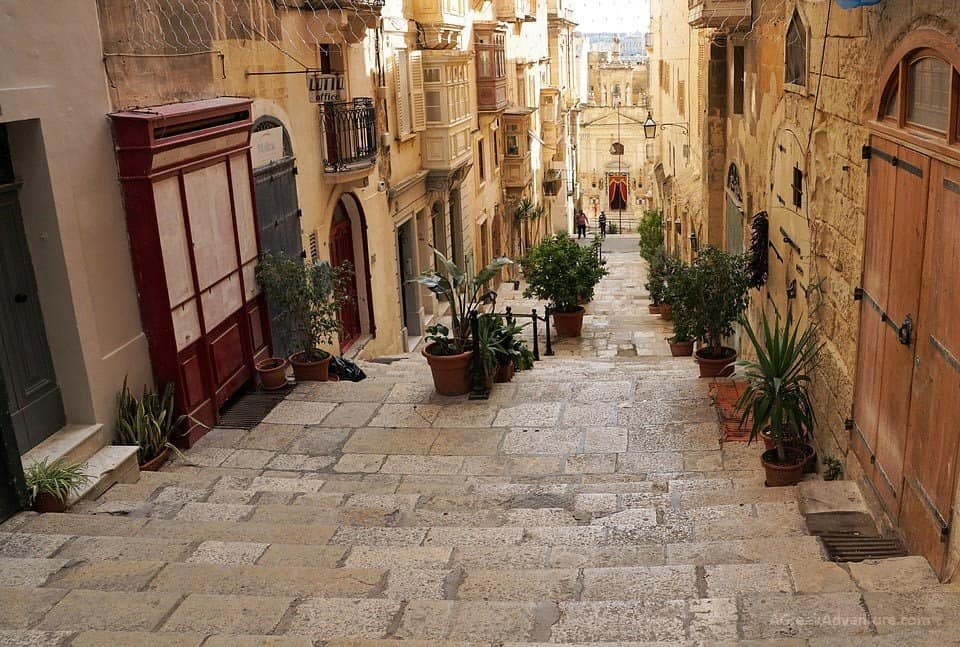 Bond at the Cominotto
Cominotto is a scenic white sandy beach.
The area is clean and sheltered from the rest of the island. It is also set in the middle of a picturesque bay and is mostly uninhabited.
Because of this, it offers excellent privacy and is hence suitable for couples who simply want some time off.
In case you are going through some rough time in your marriage, do convince your spouse to accompany you to this place. The two of you shall find some quiet time to talk through your marital woes candidly.
Enjoy music at the Manoel Theatre
Are you passionate about music, drama, and live performances? Malta has you catered for.
It does have plenty of theaters, opera houses, and concert venues for your consideration.
Of these, the Manoel Theatre, which is both a theatre and an opera is the most outstanding.
To be able to enjoy music and opera, you will have to schedule your visit to coincide with the performances.
Just log on to the official website of the opera house moments before traveling. Otherwise, you are in for great performances indeed.
Understand Malta's past Christian history at the St. Paul's Cathedral, Mdina
Malta, as has been stated repeatedly, played a crucial role in nurturing Christianity in its formative stages.
Built from 1696–1705, this baroque Catholic Church has paintings and is dedicated to St. Paul, the apostle.
It has engravings, artworks, and frescoes, all of which are beautiful.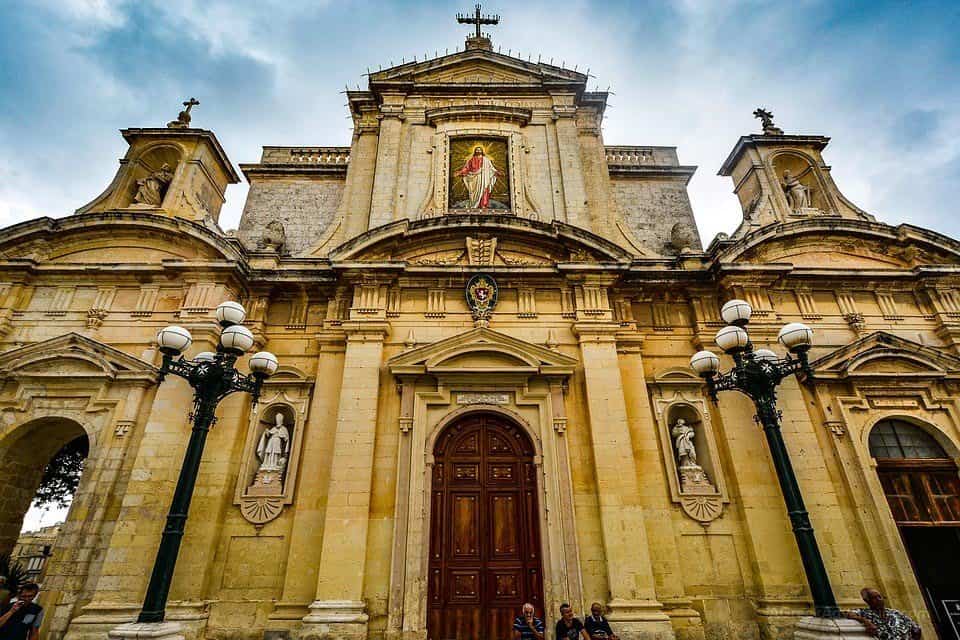 If you find the time, detour to the church and spend some of your time at the facility. Take some photos and keep them with you. You will also get to ask questions from the tour guides and learn the rich Christian past of Malta.
Gaze at the Grand Harbour from the Lower Barrakka Gardens
The Grand Harbour is the busiest and by far the most significant facility of Malta. As explained above, the harbor is also great to behold over and above, merely facilitating the loading and off-loading cargo.
The Lower Barrakka Gardens offer you a high vantage point to view the harbor.
It is also a small park that has several gardens, flowers, sculptures, and monuments.
You will also have a chance to capture lovely photos and relax from your full schedules. Take some time off to relax as well while here.
Take some time off at the St. Paul's Catacombs
Apostle Paul was not buried in Malta. However, he has a catacomb that is wholly dedicated to him. The St. Paul catacomb, which is located in Malta is the one.
It is an expansive Roman burial complex that mainly served as the resting place of early persecuted Christians.
It is mainly underground and is also rich in history. You definitely do not want to miss out on it.
Your visit to the place will add account and quench your curiosity for prior knowledge. You definitely want to capture snapshots of the area.
Photograph the Rotunda of Mosta
One last silent reminder of Malta's Christian past is the Rotunda. This is basically a neoclassical church that has a famous dome.
It is dedicated to the Assumption of Mary. A visit to the rotunda shall get to familiarize you with the tremendous Christian past of the nation of Malta.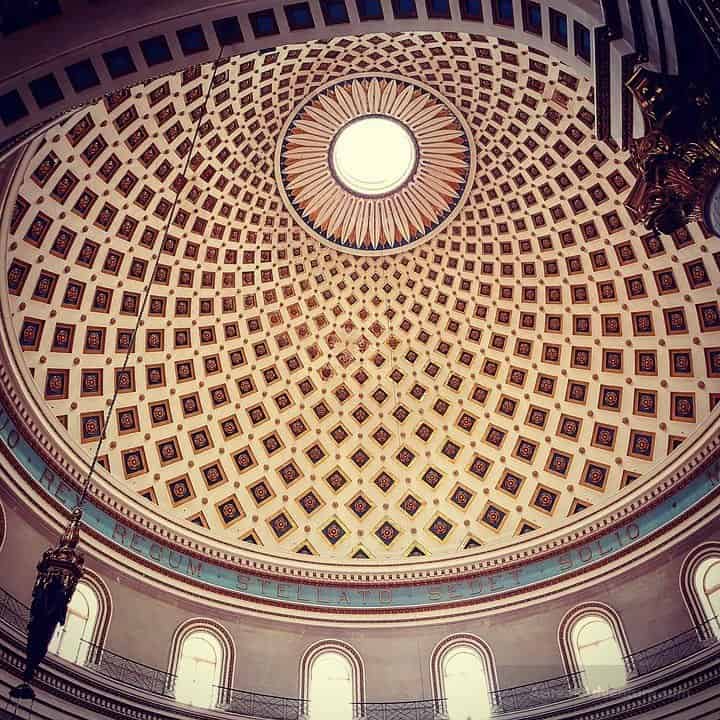 Its breathtaking appearance, excellent background, and impressive architecture all combine to make it great for photography. Do consider taking pictures of the structure as you visit.
Visit the National War Museum
Also relieving Malta's past turbulent times is this National Museum. Officially opened in 1975, this facility showcases Malta's military history.
It contains numerous artifacts and exhibits for the job. It is situated in Fort Saint Elmo and is thus easily accessible.
This is a facility you must visit if you are a scholar of history. It provides visible reminders of Malta's past military involvements and is, therefore, a great teaching aid.
You should also carry your digital camera with you as you will take several photos.
San Anton Palace
Initially constructed for Antoine de Paule who was a knight of the Order of St. John, San Anton Palace is the official residence of the president of Malta.
It is both a palace and a garden at the same time. It is rich in history and culture. Due to this, it is excellent for photography and relaxation.
Access to the facility is severely restricted. You have to place an expression of interest earlier and have your request pre-approved.
It is after this that you might be allowed to visit it. You do not want to bypass the facility, do you?
Guided Tours in Malta
You can do all by yourself, you know. However if you want to be transferred everywhere with a guide explaining all the things to see, or if you like great discounts then click these links below.
What is the Best Place to Stay in Malta?
As always, it depends on what you are looking for. Here is a range of ideas per accessible location in Malta.
Buġibba, Qawra, St. Paul's Bay areas
Sliema
St. Julian's and Paceville
Mellieħa
Valletta
Gozo
Malta shopping: What to Buy
Refreshing Maltese beverages
Traditional crafts: Ganutell wire flowers
Delicious pear products
Beautiful Mdina Glass
Beautiful lace: bizzilla
Fascinating filigree
More-ish Gozo cheese
Tasty bigilla dip
The 'sleeping lady' figurine
Best Beaches in Malta
Ta' Fra Ben (Qawra Point)
Armier Bay and Little Armier
Ġnejna Bay
Paradise Bay
The Blue Lagoon
St. Peter's Pool
Imġiebaħ Bay
Mellieħa Bay / Ghadira
Golden Bay
Għajn Tuffieħa
Malta Weather per Season
Malta is one of the warmest countries in Europe since it locates south of Sicily. It consists of three islands: the main island Malta, Gozo, and Comino. The average temperature is 23 °C (73 °F) during the day & 16 °C (61 °F) during the night.
The coldest month is January, and warmest in the month of August. Due to Malta's location, summer can last up to 7 months, from April to the end of October.
Malta weather in January and February
These are the coldest and windiest months. Temperatures range from 9 to 15 °C.
Malta weather in March and April
Temperatures are higher than in previous months, but mostly during the day. Nights are still cold. You may experience heat and intense sun during day time while needing a jacket at night.
Malta weather in May and June
Summer mode is on! Slight backdrops may occur, and you will need a mix of clothes to cope with sudden changes. These two months are best for many to visit Malta due to that weather pattern.
Malta weather in July and August
High temperatures and humidity too. If you rent a car, make sure you get one with air condition. Buses of Malta are kinda picturesque, which means old. We mean it. It is really hot, and the sun is extreme.
Malta weather in September and October
Slowly it gets colder again. Perhaps the best time for swimming and visiting Malta, after May and June. Weather can be unpredictable though, especially as the end of October approaches.
Malta weather in November and December
The cold makes a strong presence (not like January and February). Jackets will be needed, but sunglasses should be handy too. That is Malta after all.
Conclusion on Things to Do in Malta
Needless to say, there are numerous things to do in Malta along with attractions that we inevitably had to leave out owing to the limited space and time at our disposal.
Feel free to carry on from where we have left, especially if you find the list above lacking some of your favorite destinations.
Malta is, indeed, a grand tourism haven. You must purpose to pay a visit at least once to it in your lifetime. You do not want to enjoy the information alone.
That is why we urge you to spread this news far and wide. All the best as you purpose to plan a visit to the nation!
By the way, Italy (with Sicily) is nearby. Why not combine such. Click to read for Italy, all the things to do in Sicily too.
Also read: