Are you contemplating going for a holiday in a great European nation? Think about this: An Iceland itinerary 7 days long. This tiny and soft-spoken nation has great resources and areas of interests that may satisfy any visitor.
Moreover, it is also cheaper and more affordable than most European destinations. In light of this, you, by all means, would wish to visit it at least once in a lifetime.
Read more ideas for day trips and sightseeing, launching from Reykjavik.
Having am Spending Iceland itinerary 7 days long, requires good planning. Check for accommodation prices from here and here. Feeling comfortable with guided tours? See all of them here and book ahead.
Iceland Itinerary 7 Days: A See All Itinerary
We are here to help you out. We are going to explain to you the places you might visit, the activities you might engage in, and how you might spend your time in typical 7-day duration.
Iceland Itinerary 7 Days: Day I – Relax in a Park
Iceland has no shortage of parks and green spaces. Indeed in the warm summer and springs sees a proliferation of green grass, luxurious foliage of trees, blossomed flowers, and a host of breathtaking vegetation.
Immediately you set foot on the island nation, you should certainly take time to relax on any of its parks and gardens to ease the jet lag.
Hljómskálagarður Garden
You may opt to spend some of your hot afternoon in this garden. Here you will enjoy great breezes, excellent shades, and breathtaking views of the city's skyline. The city park is also frequented by numerous bird species that invigorates the atmosphere. What's more? You won't have to commute longer to access it as it is located right at the heart of Reykjavik.
Hleinar Country Park
If you dislike the city and congested urban areas, you might want to detach yourself and retreat to this coastal park. It is not so far from Reykjavik and is easily accessible by road and cars.
While here, you will get to enjoy surfing in the adjacent Atlantic Ocean. You will also get the opportunity to behold the beautiful lava rocks, mosses, and other nearby natural wonders.
Lystigarðurinn Botanical Garden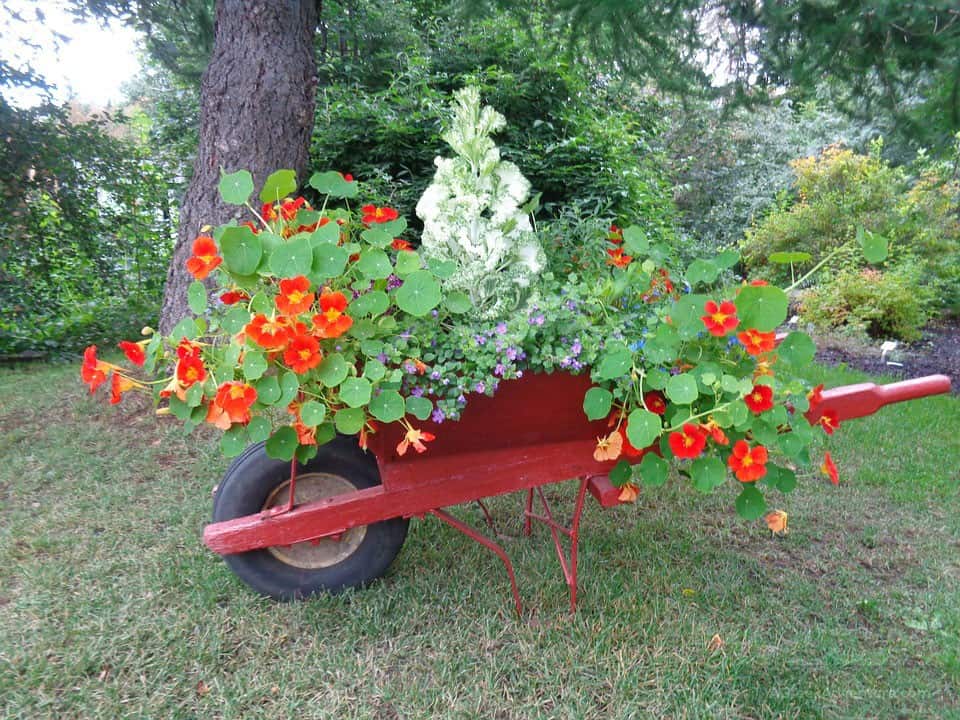 And if you are a nature enthusiast, you will not be left out either. This Lystigarðurinn Botanical Garden shall indeed be yours for the taking. This public park is a repository of great flora and fauna. It adorns Iceland's second largest city, Akureyri.
While here, you might want to travel around and learn the various species that call Iceland home and their basic history.
Iceland Itinerary 7 Days: Day II – Appreciate the Wonders of Nature
On your second day and leg of the tour, you might want to retreat to Iceland's interior to explore her natural wonders. Indeed, this tiny, isolated, and soft-spoken nation is blessed with breathtaking scenery. Even though the entire nation is dotted with some of these natural wonders, these three particularly stand out:
Skógafoss Waterfall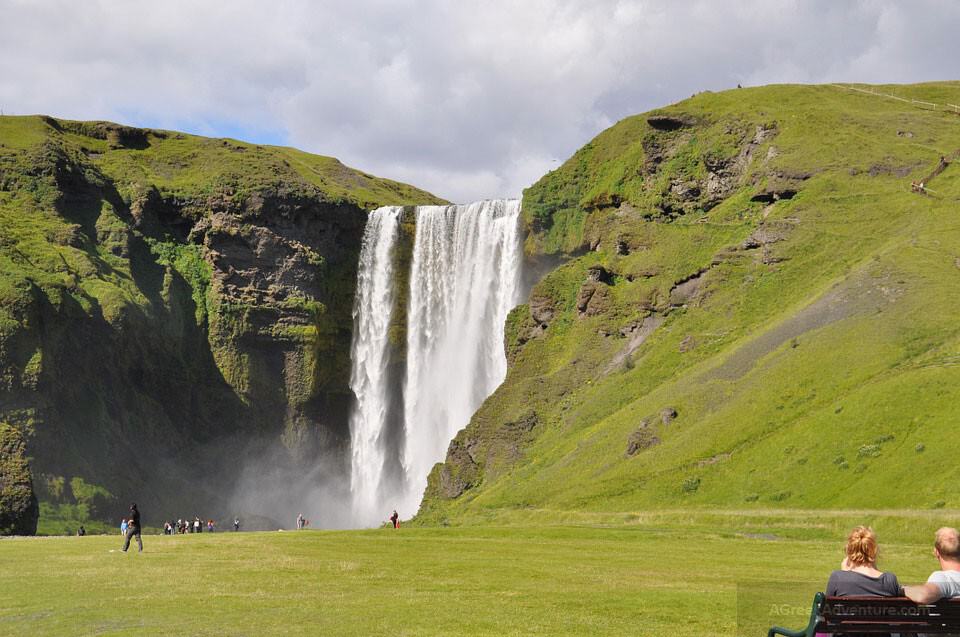 Located along the course of the Skógá River, this waterfall is indeed one of Iceland's greatest natural wonders. It is 60 meters high and around 25 meters wide.
It is so stunning that it forms nice backgrounds to photographs. The gentle breeze that emanates from the waterfall cools the surrounding area and makes it great for a picnic.
Fjadrargljufur Canyon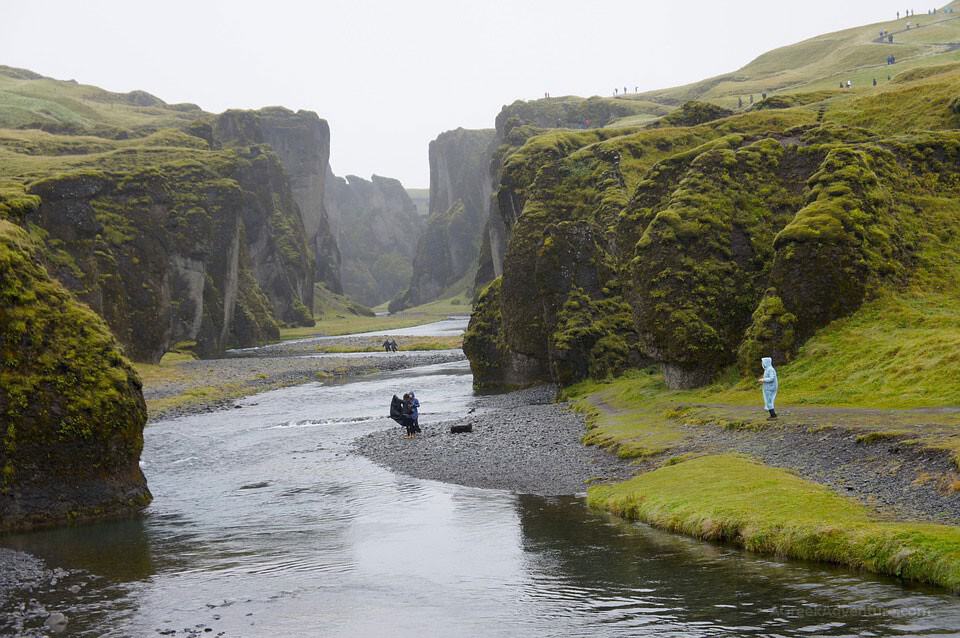 Measuring 100m deep and around 2 km long, this valley straddles Iceland's southeastern portion. The river Fjaðrá flows right through it. You may want to stop over and capture the canyon with your digital camera. This site is also great if you are a student of geology that wishes to study ow the various landforms originate and develop.
Hellulaug Hot Spring
Hellulaug Hot Spring is a gem that is tucked away in the southern portions of Iceland's Westfjords. When conditions are favorable, you may bathe in the hot spring. Many fame it for its medicinal value and great relaxation needs. The perfect time to immerse yourself in it is when it is extremely cold. You will feel greatly relaxed indeed.
Iceland Itinerary 7 Days: Day III – Bathe, Kayak, or Swim
Your visit to Iceland would be incomplete and unfulfilled without a bath, a swim, or a kayak in one of its pools, beaches, and rivers. This is why you have to set aside a day, wholly dedicated to at least one of the named activities. These three facilities will certainly be of help to you.
Landbrotalaug Geothermal Pool
This romantic hot spring is very clean and suited for swimming. It is not so far from Iceland's capital and is as such easily accessible. Spare a bit of your time to take a shower or bathe in it. You will feel relaxed, warm, and rejuvenated in ways that your typical sauna cannot.
Vík í Mýrdal Beach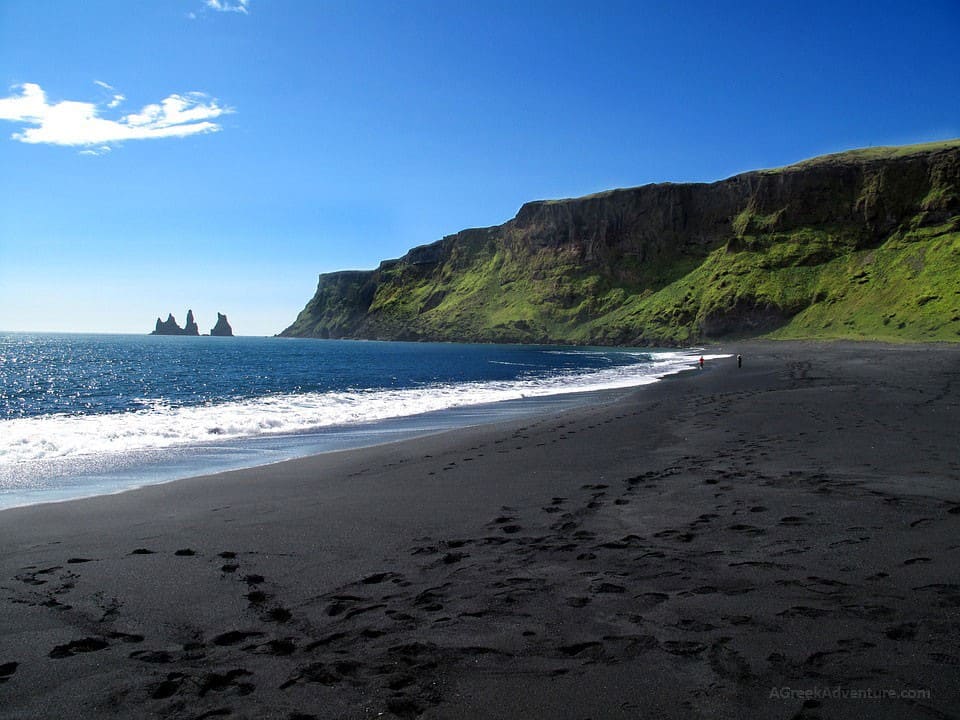 If you cherish privacy and would still want to swim or bathe, consider traveling far away from the city to this southernmost village in Iceland. Here, you will get a chance to bathe in an isolated beach which has clean water. The beach is clean and conducive for resting, hanging around, and relaxing.
Hornstrandir Nature Reserve
And if you love kayaking, the Hornstrandir Nature Reserve is your destination of choice. Located in the extreme north of Iceland, this reserve has calm waters that are great for kayaking and other water sports. You will not have to bring your own canoe or kayak as there are rental companies that operate in the area.
Iceland Itinerary 7 Days: Day IV – Watch Birds and Whales or Camp
Being surrounded by the cold Atlantic Ocean waters, the coast of Iceland is consistently bombarded with numerous whales and other marine creatures.
Several bird species use Iceland's airspace to migrate in response to the various seasons. You might also want to leverage these resources.
Húsavík

If you are a whale enthusiast, consider visiting the Húsavík city. This coastal city is a frequent host of whales owing to the deep waters and cold climate. You might want to invest some of your time to watch and photograph whales.
There are guides around the area who are well versed in the migratory trends and patterns of these whales. They will help you to catch the best glimpse possible.
Reykhólar
In case you are interested in watching birds, this northwestern village is your dream destination. The area lies along the migratory routes of the birds. You will spot them traversing the airspace in large numbers. The guides and local wildlife offices will instruct you on how to make the most of your bird watching.
Djúpivogur
Still, on bird watching, this eastern town of Djúpivogur offers a suitable alternative. It has an excellent bird life and is thus great for bird watching.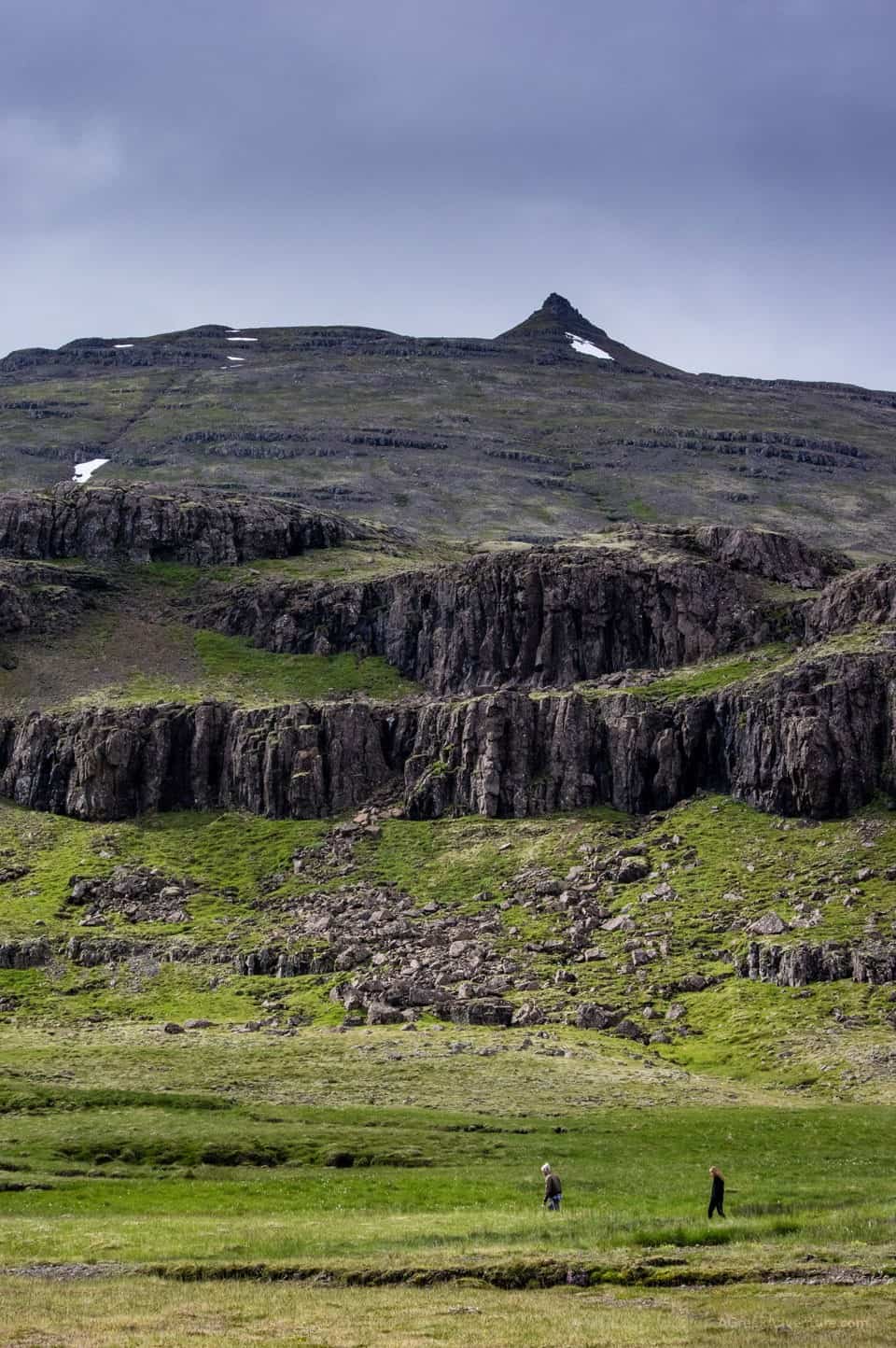 It also doubles up as an excellent camping ground owing to its secure ambiance and breathtaking scenery. Rent a tent and other camping equipment at a throwaway price and enjoy your time out.
Iceland Itinerary 7 Days: Day V – Attend Live Musical Shows
Iceland is home to numerous musical theaters, concert halls, and other live performance facilities. These facilities do attract artists, singing groups, dance groups, and musical bands.
At any given time, you will always find a performance going on in the nation somehow. It is for this reason that you might want to attend a live concert while on your visit to the nation.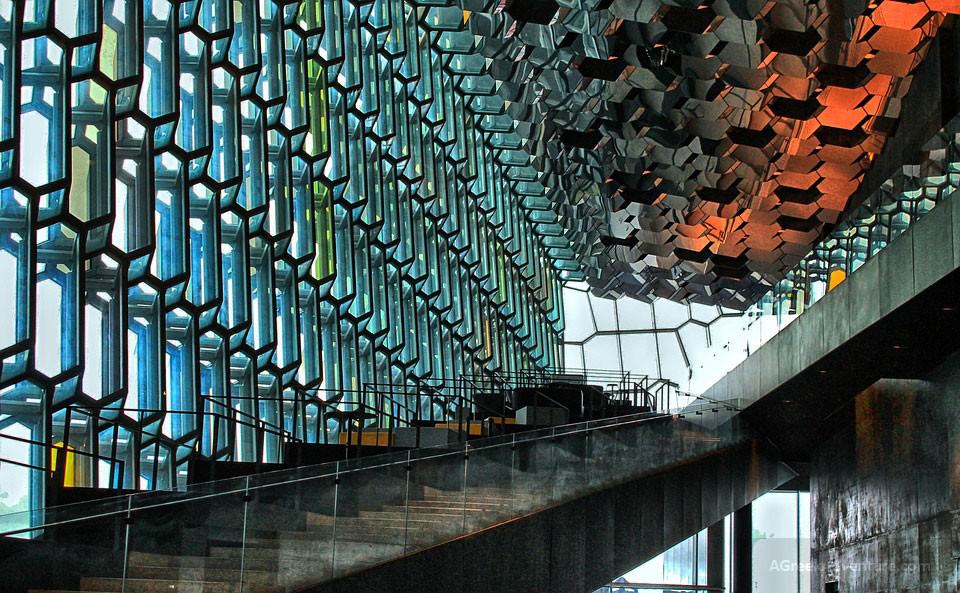 Located right in the heart of Iceland, this concert hall hosts numerous live musical shows, plays, performances, and skits. This indeed is the facility not to overlook while in your stay in Iceland. If you find the time, pop into it to catch your live event. Visit its website to know the action to be performed and also book in advance.
If you love plays and live shows, you might want to spend a bit of your time at this oldest theater in Iceland. This theater hosts numerous shows and plays year round. It also contains an archive of Iceland's art history for you to explore. Save yourself a bit of stress while researching Iceland's past history by merely perusing through the archives store at the facility.
Unlike the first two theaters, this one is private and independently-owned. As such, it will cost you a premium to access it.
However, you will obtain maximum value for your money. This stems from the high-quality services you will obtain in return. The facility hosts dance, children puppet shows, performing arts, poetry, and drama.
Iceland Itinerary 7 Days: Day VI – Enjoy Nightlife
Iceland has a vibrant nightlife. This means you will not be left out at all if you are a nightlife enthusiast. Indeed, the nation is dotted with numerous dance halls, hotels, restaurants, and nightclubs. In your stay in the city, you should make it a point of visiting at least one of these top nightlife facilities.
Featuring a Bohemian atmosphere, this hip bar has a very quiet ambiance. It is a restaurant by day and a bar by night. You will find it quite relaxed, safe, and great for enjoying those chilly nights.
Moreover, it is located in a safe and secure spot which keeps you free from any attacks or breaches of security. This is the place to be for any heavy consumer of beer and other alcoholic beverages.
Doubling both as a bar and as a concert venue, this facility is great for any nightlife enthusiast. Located in downtown Reykjavik next to the old harbor, it hosts numerous live performances all night long. It also features a huge collection of local beers and jazz performances. This is the place to be if you would want a taste of Iceland's beers.
Just in case you are a person who cherishes quite spots and great whiskeys, this Dillon Whiskey Bar could indeed be what you have been looking for. It is located at the heart of Iceland's capital and offers great whiskey. The pub also allows you to sip before placing an order. Lastly, the facility hosts live musical performances on the 2nd floor every night.
Iceland Itinerary 7 Days: Day VII – Eat your Favorite European Cuisine
You can never claim to have had a fruitful time in Iceland without trying out the local cuisines. For you to make the most that these local cosines have to offer, you will also have to identify and patronize the best ever restaurant.
This three stand out when compared to the others:
The restaurant sources all its raw food from the local farms. It also specializes in the preparation of the same local menus. One distinguishing trait of this restaurant is the fact that it mainly prepares those menus that are in season. For this reason, this is the restaurant to go for to have a taste of what is in season in Iceland.
This is the restaurant to be if you would wish to have a taste of Iceland's past or traditional cuisine. It is family-owned and mainly specializes in meat and fish as well as a variety of herbs and spices. All its ingredients are sourced locally. By choosing to eat here, you will get to enjoy what Iceland has to offer in terms of food.
Being completely surrounded by the Atlantic Ocean, seafoods form a vital part of Iceland dietary menu. This is why a restaurant that serves and prepares seafoods is a must visit. This Sjávargrillið Icelandic Restaurant is dedicated to just that.
It grills, fries, and stews all the sea fishes and foods that Icelanders feed on. Pop into it to enjoy the seafoods that Iceland has to offer to any visitor.
Packing for an Iceland Itinerary for 7 Days?
Now you have received a clear guidance on what you can do, where you might visit, and how might possibly spend your seven days in Iceland. Τake the next step and schedule your visit!
We recommend that you visit the nation in spring or summer. It is at these times that you will make the most of your visits.
Αutumn and winters here are usually too harsh.
As such, there is a limit as to what you might see and where you might visit. We look forward for your comments after your visit and your ideas if you've been in Iceland already. Also, read Best Lightweight Luggage For Europe.