What if you only had 3 days in Rome to spend? There is a famous quote mentioning Rome, which everyone knows about "When in Rome, do as the Romans do."
Well, to be able to do that, you need to have a detailed plan. Three days in Rome can be enough if you have prearrangements for all your activities in the Eternal City.
Make sure to read our very detailed post on Rome with kids. The information is suitable for adults too.
After all, it is Italy, and it is essential to make the most out of it. Fear not; here is a list of what one should do in Rome, just like the Romans.
Rome is a popular tourist spot, especially for a 3 days itinerary.
People from different corners of the world visit Rome to become aware of the fantastic, centuries-old attractions.
The ancient Roman sites are breathtaking, and you will see plenty in your 3 days in Rome.
There is great nightlife, fantastic cafes, and restaurants.
There is so much to see and do in Rome that a person might feel awe to visit the place once again in their life.
Rome is the most fantastic city, and it has a very natural feel in that every corner seems like a different city.
People visiting one place, for example, Colosseum, are likely to get an entirely different feeling at the Spanish Steps.
It is simply astonishing how this fantastic city is built.
Check prices for accommodation for your 3 days in Rome itinerary, from here or here. If you like guided tours, then click here.
The essential tip for all sites: Book your tickets online and before your three days in Rome. In hot tourist seasons, queues are enormous.
3 Days in Rome – Day One: Visiting The Colosseum
#1 What to see in Colosseum?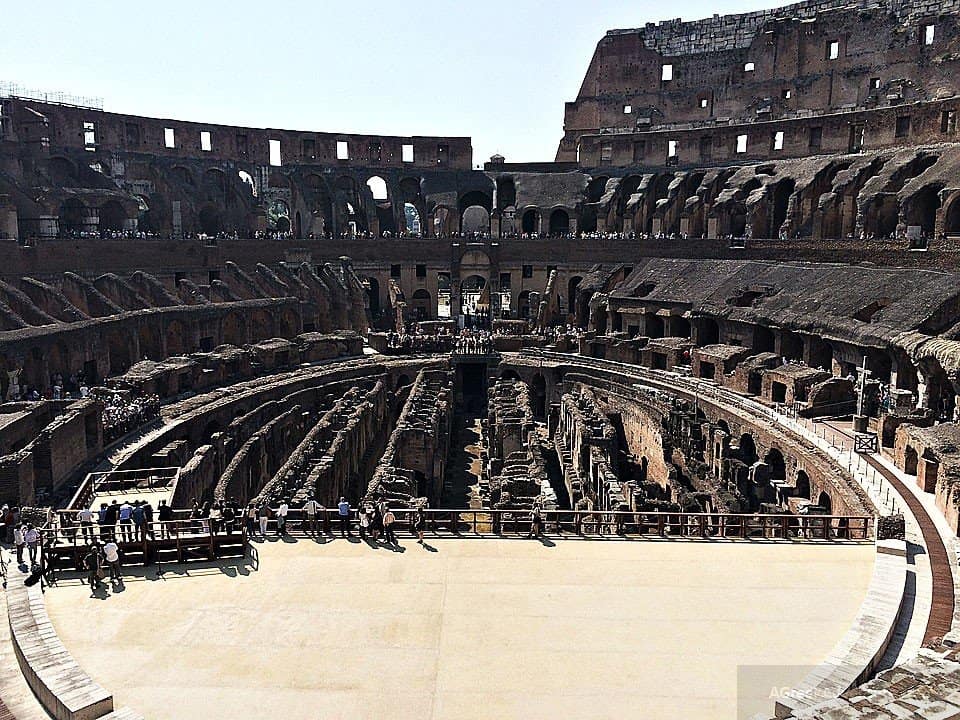 It is indeed one of the most amazing wonders of the world. Looking at this marvelous architectural design, it is hard to imagine life in that era.
Who were those engineers, what kind of art was common in that era, and was the world much more advanced than our times?
The world has become a global village, but wandering in Colosseum makes one feel connected to the past era giving the feel of how advanced the engineering system would be that gave rise to such an architectural design.
There used to be a battle between gladiators; Colosseum is quite famous worldwide. It is necessary to visit this destination within the 3 days in Rome.
#2 How long do you stay at Colosseum, and what tips do you keep in mind?
It is wise to stay only an hour at this place, and since the queue is extremely busy, it is wise to book the tickets in advance.
If the weather is sunny, buying a cap would be great. There is an elevator, which can take the visitors to the upper floor and then back to the ground floor; however, it is advisable to take the stairs to get the feel of Ancient Romans.
Remember, do as the Romans do.
#3 Where to eat around Colosseum?
Aroma Restaurant at Palazzo Manfredi offers a stunning view of the Colosseum. It can be a good option for lunch or dinner.
To get some coffee, coffee bars are available on the Colosseum's tram tracks.
What to see at the Piazza Navona?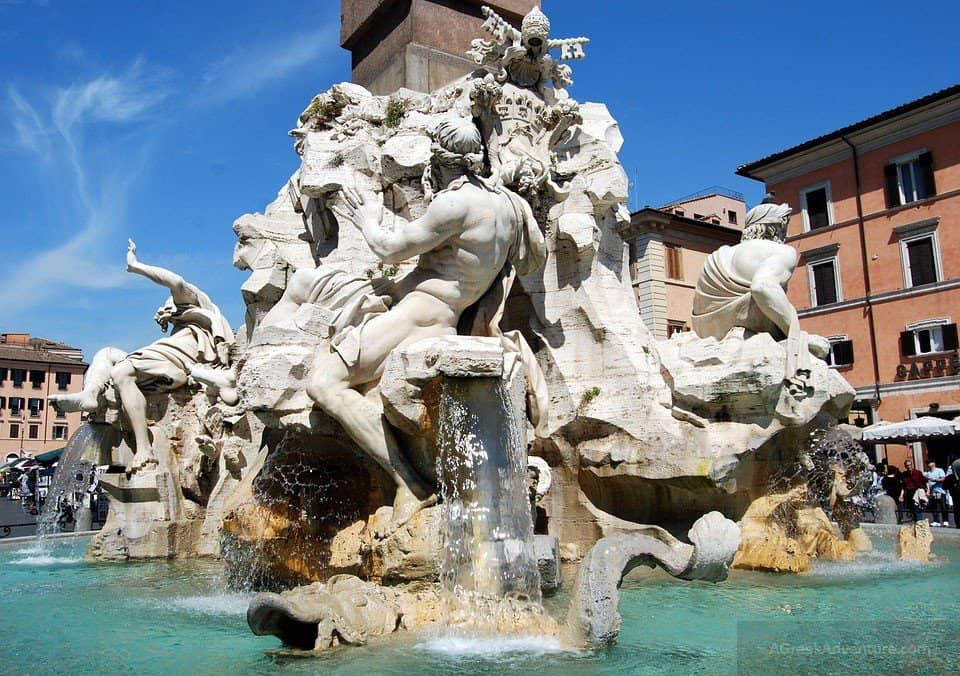 Piazza Navona comprises a four rivers fountain representing the world's famous rivers dating back to the 17th century.
There are sculptures of a horse, crocodile, and plants. Visiting this particular fountain would be an excellent deal for the traveler.
It is crucial to plan the visits accordingly by looking at the map. Since Rome is a tourist place, it will always be jam-packed.
#1 How long to stay in Rome and tips to keep in mind?
It is advisable to sit for less than an hour here. People visiting a specific place for the first time are usually unaware of the commute and transit system.
Taking a cab to visit different places can add a lot of cost to the budget.
Using underground trains or buses is advisable to make the most of 3 days in Rome journey. Taking a cab would be very expensive.
#2 What to eat at the Piazza Navona?
A typical food lover would prefer to dine elsewhere; however, options are available at this particular place.
The option of organic cuisine is available on the rooftop of Hotel Raphael.
Travelers who are vegetarian or prefer seafood can dine in at this particular place.
What to see at the Pantheon?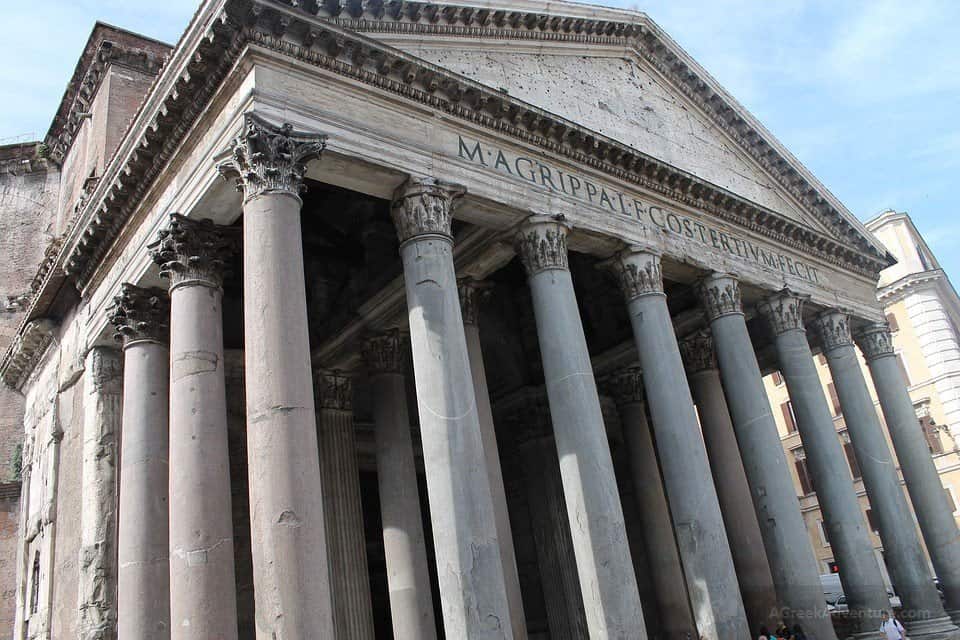 An architect visiting this place can get a lot of inspiration.
This building has a fantastic design such that it rains inside the building when it rains.
The dome has an eyehole, and there is so much to explore. The floor comprises drain holes, which are made of marble.
#1 How long to stay and tips to keep in mind?
It would be wise to stay less than an hour at this place.
It is essential to remember that this place is also a church, so some of the sites might not be available on Sundays.
When planning a visit to the different places in Rome, it is vital to plan the trip so that Sunday is not a part of it.
There are so many places, which are off-limit on Sundays, and if someone is solely making a trip to a particular area, then it is better to plan.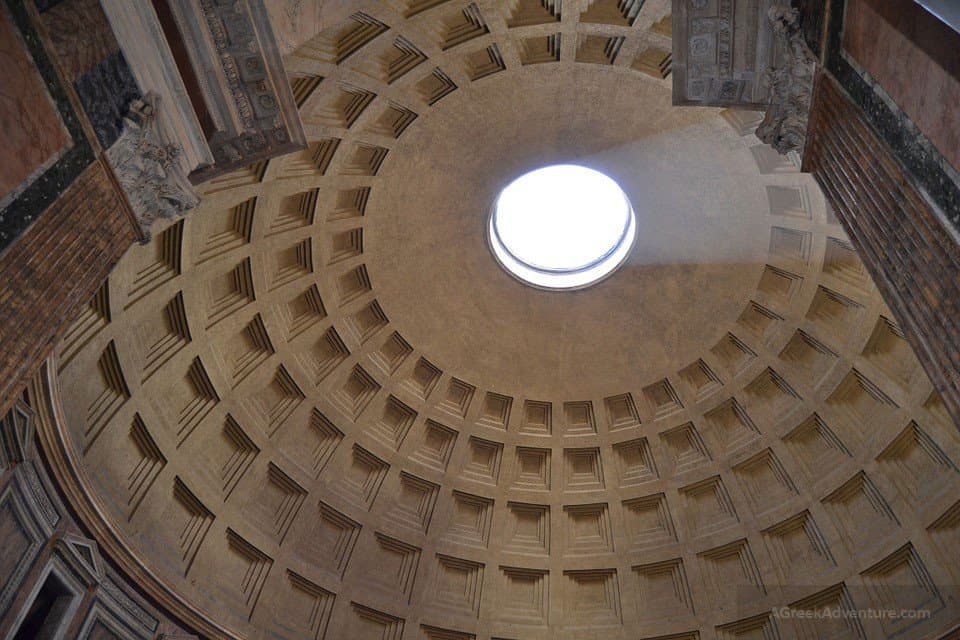 #2 What to eat around Pantheon, Rome?
There are various restaurants nearby where one can dine and enjoy. Pizzeria Minerva is available near.
It is interesting to note that various pizza shops are available in Rome. After all, it is Italy, and pizza is a must-try.
One can say they had pizza where it originated.
Day 2: Vatican Museums
Day two can be less exhausting with a good night's sleep.
It is essential to sleep well after the first day since Rome is enormous.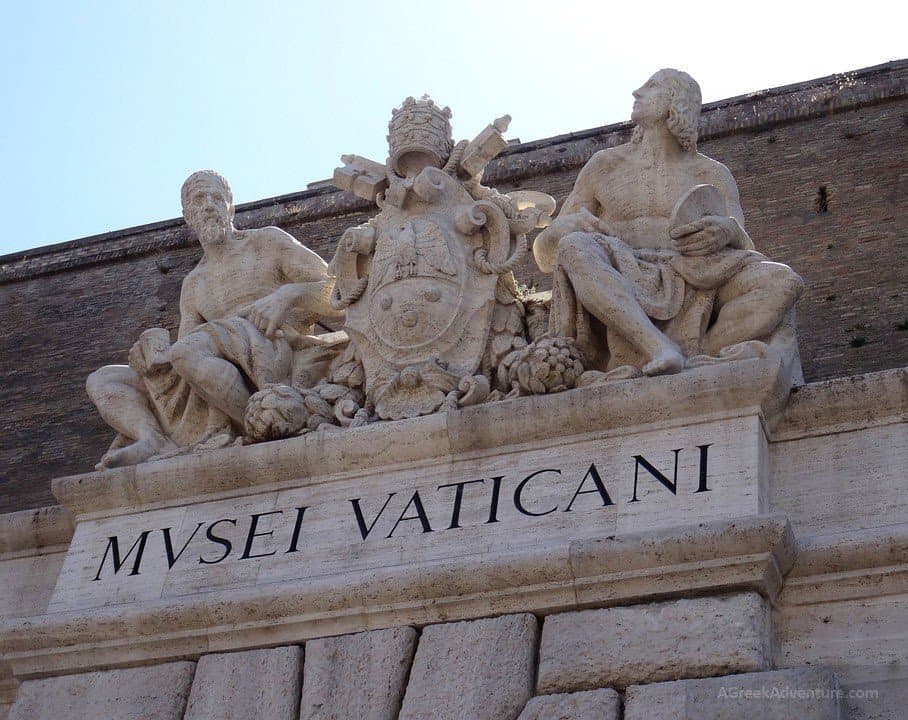 The local tourists are going to say that one might even take ten years to see the entire city.
There is so much to do in this city, making it much more appealing to tourists worldwide. 
#1 What to do at the Museums?
A traveler with a particular taste in the art will enjoy the Museums thoroughly. There is a collection of the best art in the world.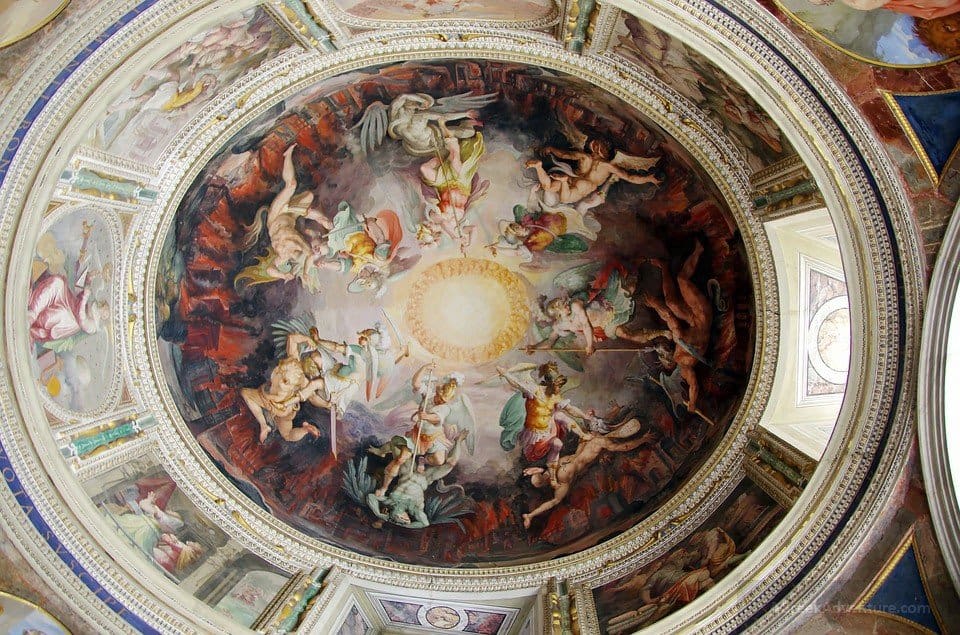 In a single day, the number of visitors that visit the museums is around 25000, which is quite a lot.
Seeing the museums in a month is challenging, so a day would not be enough.
However, making the most of it counts.
Those who are genuinely inspired by art should keep the trip solely for this place; however, for others, there is a lot more to see and do.
There is no permission to talk in the Sistine Chapel and Raphael Rooms; Belvedere Court comprises various sculptures, which can be extremely interesting for an artist.

#2 How long to stay and tips to keep in mind?
The time depends on how busy the place is; however, one to two hours would be enough for this place.
It is better to book the tickets in advance to save oneself from the dreadful queue and wasting precious time just by standing in line for hours.
Keeping the peak times in view is essential since some sections of the museum might be closed.
#3 What to eat at Vatican Museums?
Prati neighborhood can be a great place for eating and shopping. The ice cream in Italy has excellent flavor, and one must try the different flavors.
However, there is also food service inside the museum, which has improved over the years.
What to see at Campo de' Fiori?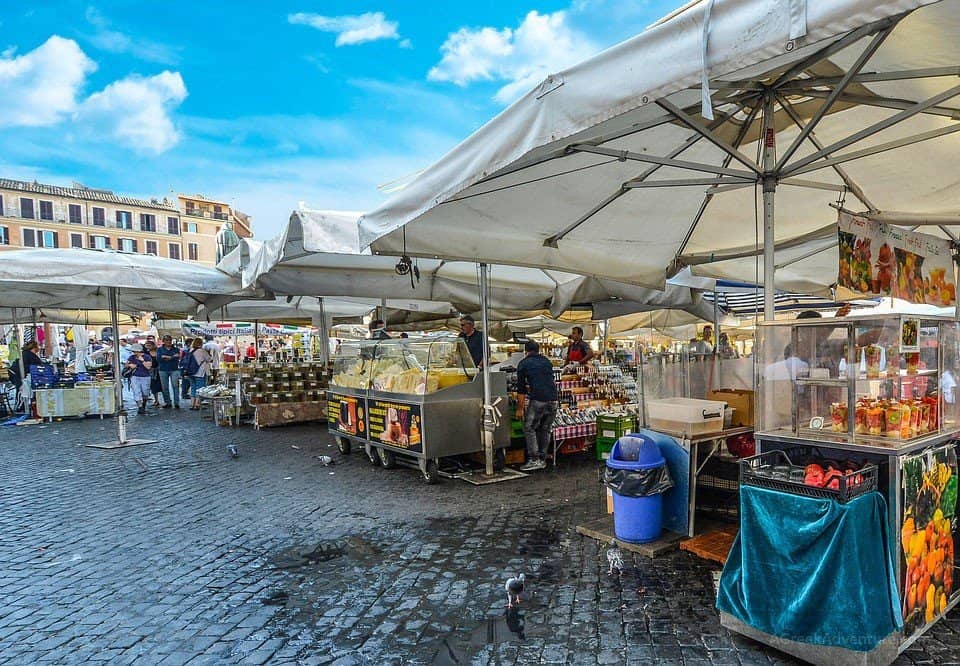 Travelers interested in learning about Roman cuisine can dive into this particular market.
There is a variety of food available here, and there are chances to learn different and new words of the language followed by the Romans.
#1 How long to stay and tips to keep in mind?
Stay less than an hour at this place. Sunday is not the best day to visit since the site is closed, and on weekdays, it is advisable to call from 7 am until 1 pm.
It is advisable to be very cautious in this market as the products on display might be low quality for the tourists since they cannot differentiate right from wrong.
#2 What to eat at Campo de' Fiori?
There is a bakery nearby, which can offer an excellent snack for tourists.
There is also pizza available, which can be a great delight for a traveler exhausted by rushing here and there the entire day.
Day 3: Piramide Cestia
#1 What to see at the Pyramid of Cestius?
As the name implies, Piramide Cestia is a pyramid that seems like an inspiration from the Pyramid of Egypt.
It was built in the very first century BC, and the Roman who created it wanted to bring the impression of Egyptian pyramids to Rome by making every one of their own.
#2 How long to stay, and what tips to keep in mind?
The ideal time to spend at this place would be less than an hour. Kates and Shelley's graves are at the cemetery, and literary fans can visit.
#3 What to eat at the Pyramid?
A simple walk on the nearby street would depict various places, and numerous pizza shops are available around Rome.
One can dive into this Italian-born food, which is famous worldwide.
What to see at the Spanish Steps?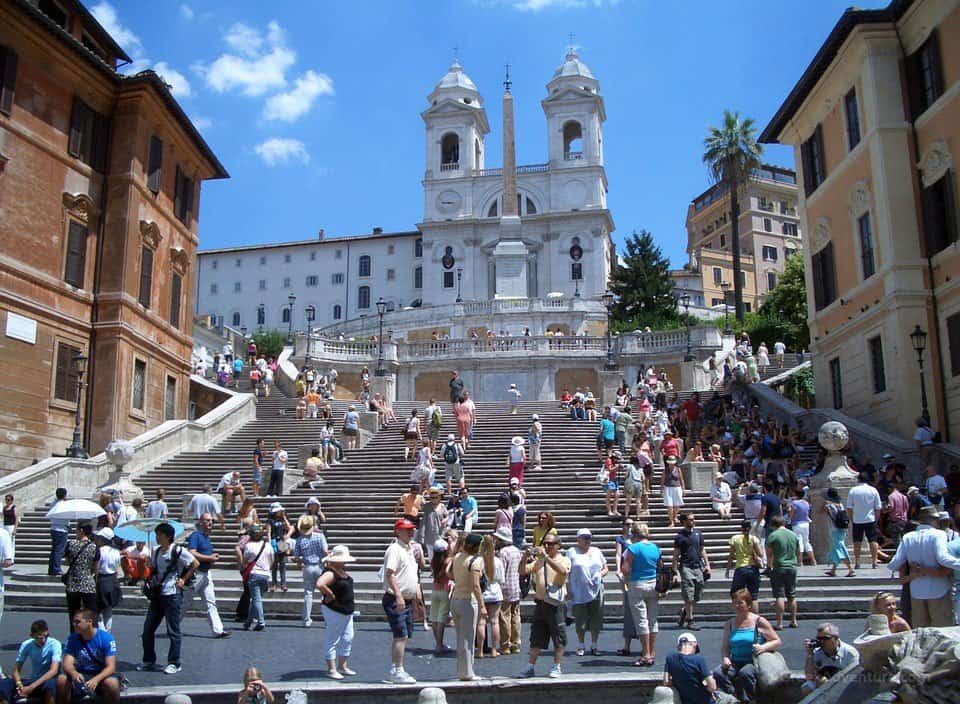 The steps seem like an irregular butterfly design comprising 138 steps.
It is a great place to relax and enjoy the hustle and bustle going around in the city.
They connect the lower Piazza di Spagna with the upper piazza Trinita Dei Monti.
The history of the steps dates back to 1723, and the place is a famous spot for many beautiful women who aspire to become models in the past.
It has been a source of inspiration for numerous artists and poets. At the end of the steps, a fountain is available in the shape of a sinking ship.
There is much popular folklore attached to this particular fountain.
#1 How long to stay and tips to keep in mind?
The stay for this particular place could be one to two hours.
However, if someone is tired and wants to sit and relax before heading to their hotel, this place can be perfect.
The Spanish step provides a fantastic view, and various shops are available.
#2 What to eat at the Spanish Steps?
Different small shops are available near the Spanish Steps, and one can indulge in the all-time favorite Pizza.
Final Thoughts for your Rome itinerary
Are 3 days in Rome only about those as mentioned earlier? Of course not. There are lots and lots of things to see:
Peter's Basilica inside Vatican City
Trevi Fountain
Piazza del Popolo
Roman Forum
Tiber River
The Palatine Hill
Rome is a walk-through city.
It is best to allocate at least five days.
If you like museums and want to stay and observe the classic architectural marvels, then better to book far more than just 3 days in Rome.
You may need weeks.
Feel free to read more about our adventures in Italy and Sicily. Also, read 7 Best Cities for Honeymoon in Italy.