The Azores islands is one of our bucket list destinations, and you do know that (read our posts) Portugal is excellent. It is.
But when people in (and out) of Portugal think of summer vacations, they think of Azores.
Plenty of things are available in the Azores, even for the most demanding travelers. There are things to eat and things to do.
The Azores are hot! How else could it be? Azores and volcanoes are the same things.
Placed in the Atlantic Ocean is maybe that ocean's best-kept secret. It is a complex of islands and not an island itself. The main settlement is Ponta Delgada.
The islands are Flores and Corvo, to the west. The Graciosa, Terceira, São Jorge, Pico island, and Faial are in the center.
São Miguel, Santa Maria, and the Formigas Reef are in the east.
Brace yourself! Here are the top things about the Azores.
Sete Cidades Caldera in Azores Portugal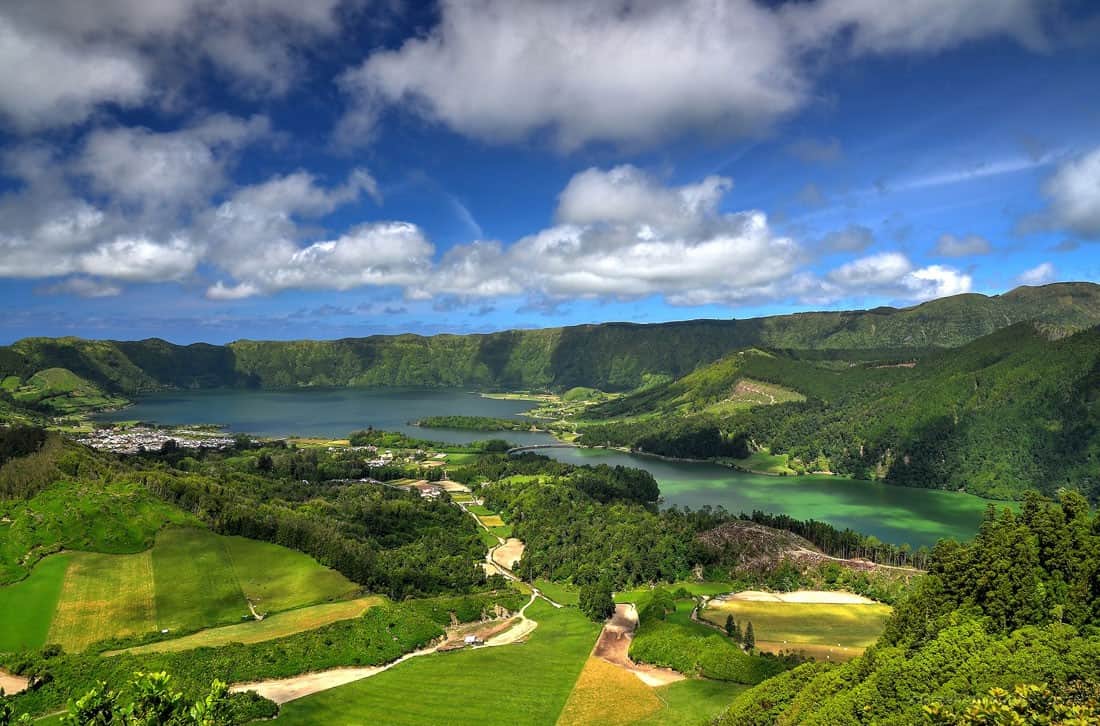 Be prepared for that green ocean.
Sete Cidades Massif is on the west side of São Miguel Island. The combination of exotic vegetation and blue lakes in a volcanic crater is what you are looking at above.
You will take great pictures from every single vantage point around.
Whale Watching in the Azores
Whales are sailing through the Atlantic, and there are organized tours available so to meet magnificent mammals.
Perhaps you will find more tour options/companies via São Miguel, being the largest of the islands. Look at Ponta Delgada & Villa France do Campo.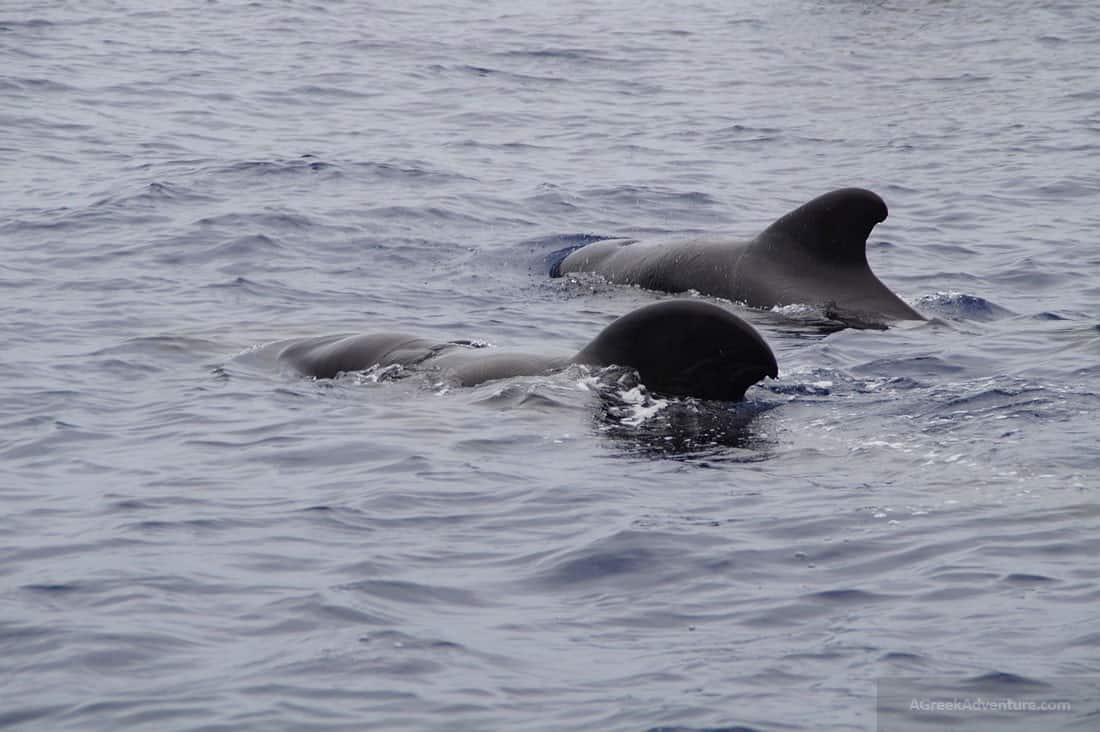 Angra do Heroísmo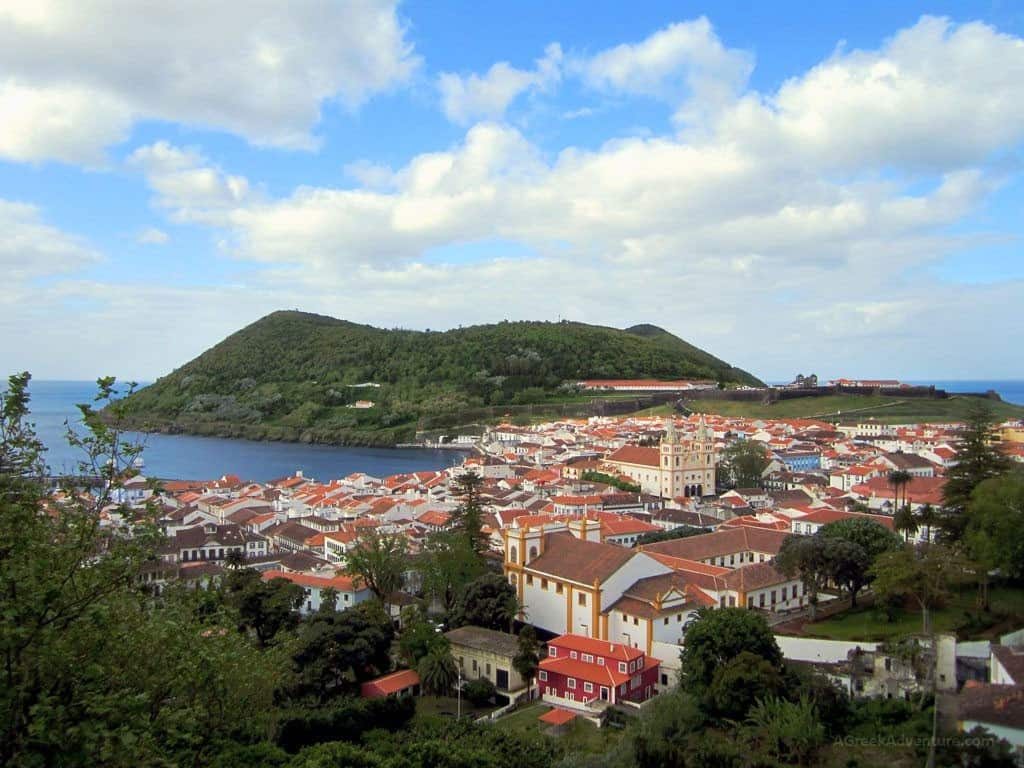 That is a harbor on the island of Terceira. In the 15th and 16th centuries was used as a pivot point for those fleeing to discover the New World.
As you see, the architecture resembles that from the 1700s. There are traditional houses and streets are with mosaic pavements.
Seeing from afar is the cathedral. Spend some time in the city's museum to absorb the very essence and history of this city.
Hot Food in Furnas, São Miguel Azores
Eat food cooked inside the hot volcanic ground. Locals make pots of a meat & vegetable stew (called Cozido).
Then they lower the pots inside the ground and leave it there, so it slowly cooks all day long.
Well, it is not just food; it is an experience.
Geothermal Pools
What else could you find in the Azores? There are numerous hot springs on the islands. Popular ones are Terra Nostra Park & Poça da Dona Beija.
Locals advise not to wear light colors in the pool water as the natural yellow tends to discolor such fabrics (i.e., your swimsuits).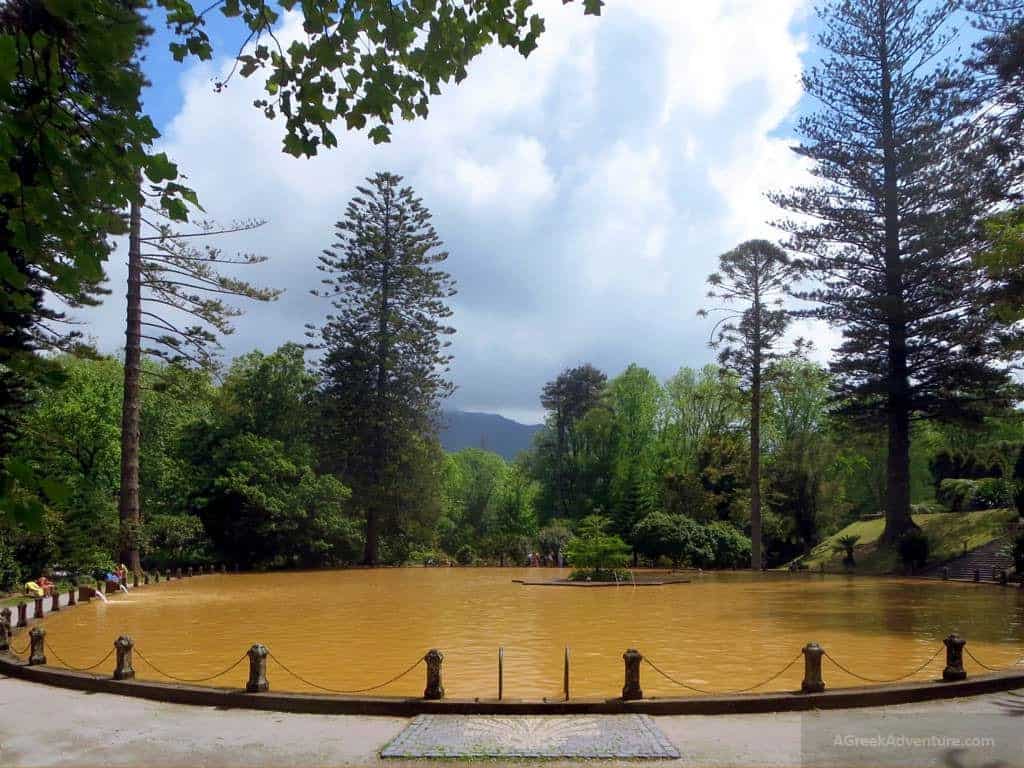 Montanha do Pico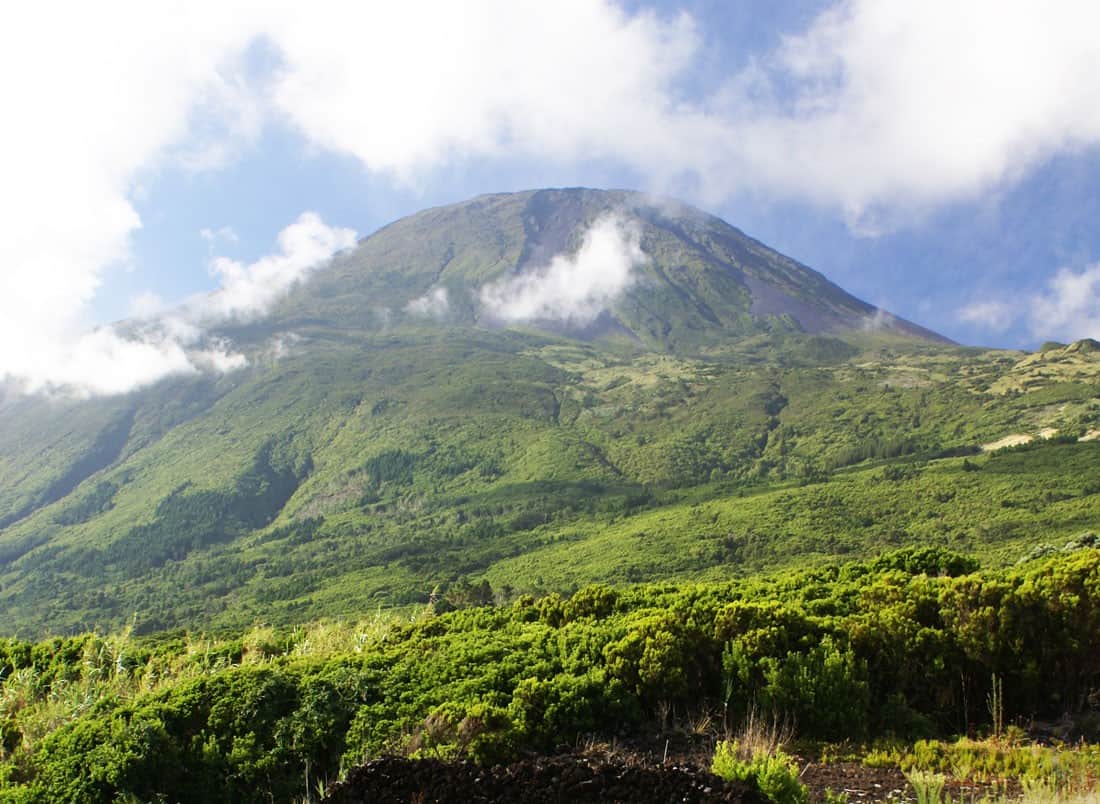 Pico is the second largest island, and there resides Portugal's highest mountain.
Montanha do Pico (2,351 mt – 7,713 ft) is not considered a mountain for non-experienced hikers. It is mostly rocky.
If you manage to reach the top, you will see a spectacular view of the islands of Graciosa, Faial, Terceira and São Jorge (on a clear day).
You need a permit to climb there, but the route is well marked.
Lagoa do Fogo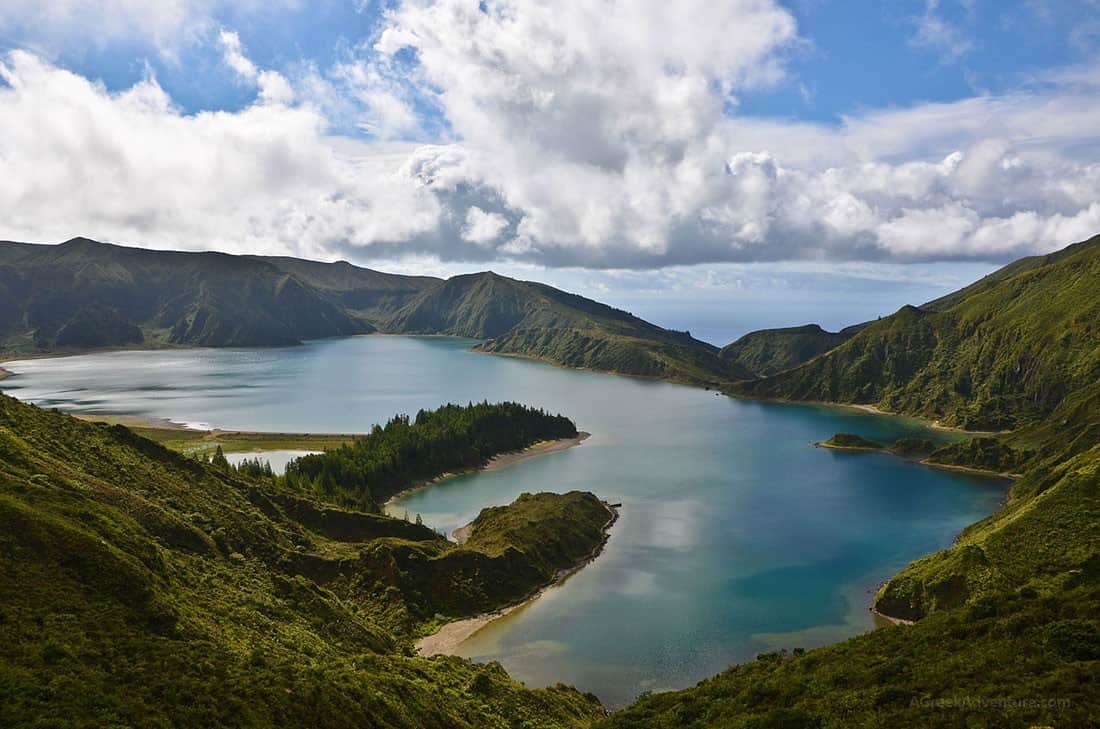 The Lagoa Del Fogo is one of the most massive bodies of water in the Azores.
This photo may look serene, but this erupted just 60 years ago. It is spectacular how nature fixed things.
Plan your visit carefully as many times the crater is under mist.
Marina da Horta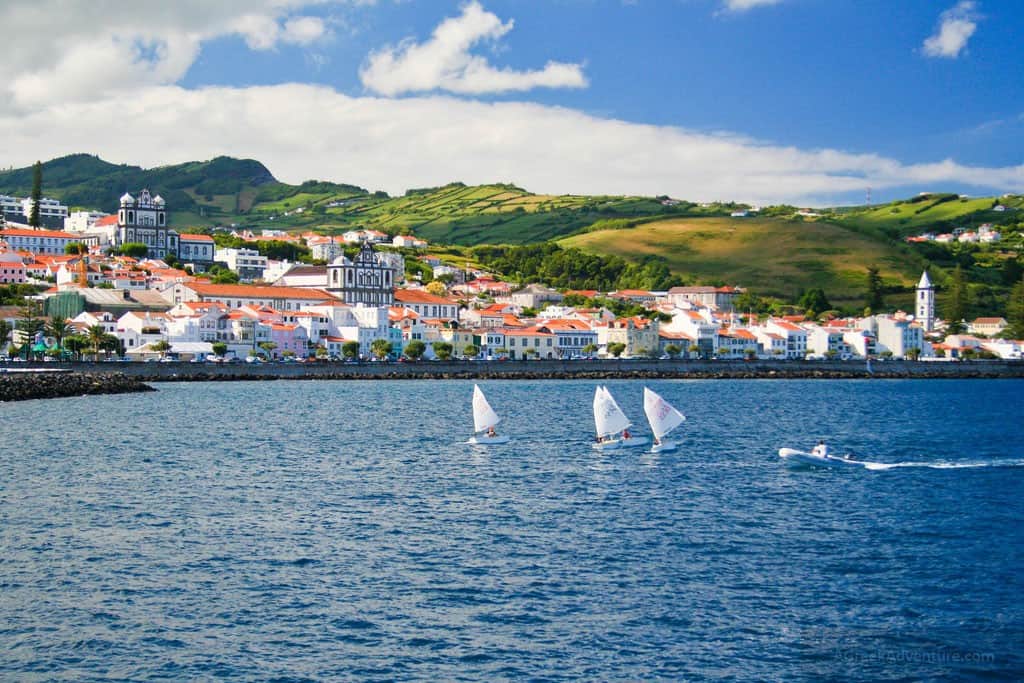 This beautiful location with lovely sailboats sliding on the water is on Faial Island.
The photo shows just a few boats, but this is not usually the case. That is an intermediate staging port for transatlantic regattas.
The harbor can be bustling, filled with superyachts or of those of amateur sailors who try to cross the ocean.
Sailors are superstitious, and you will see paintings painted on the harbor with the boat name and year it was there.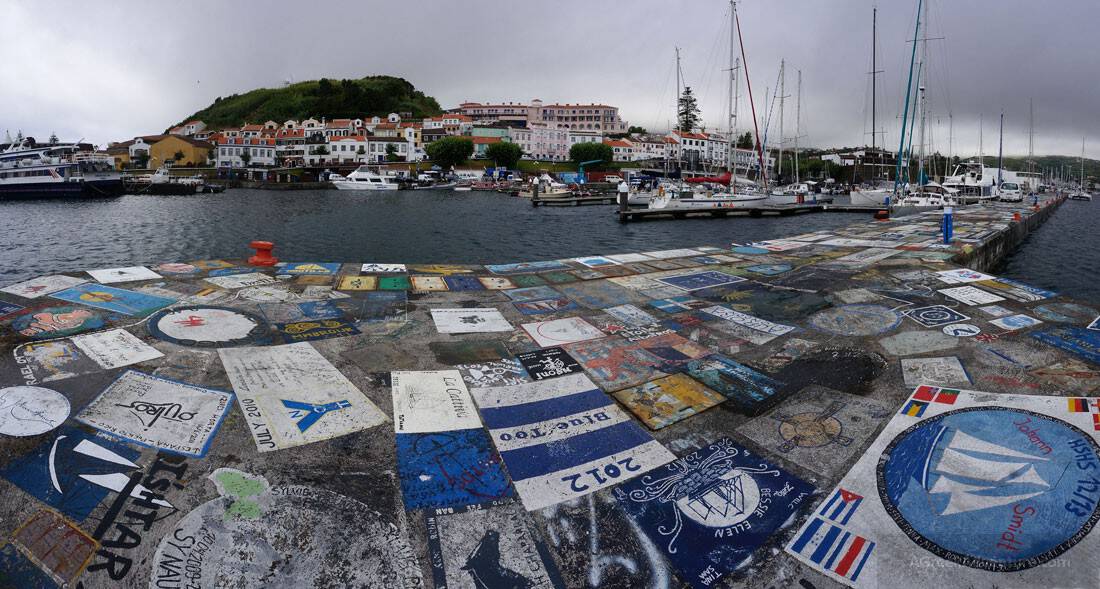 Beautiful Volcanic Azores Beaches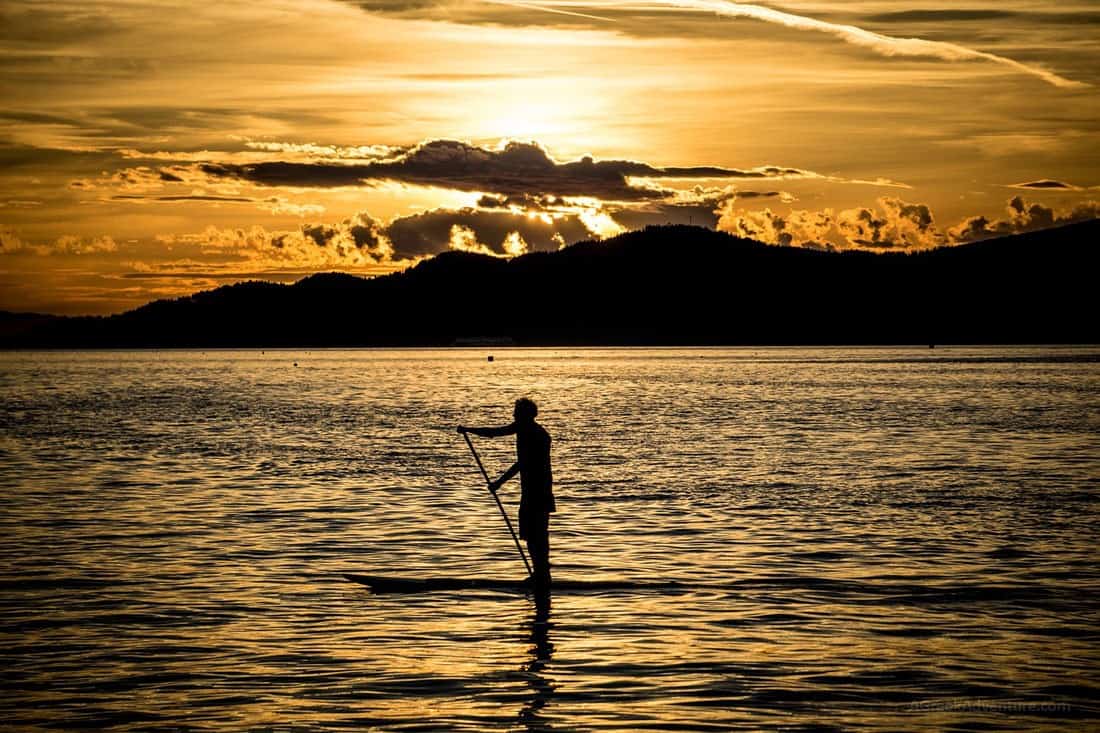 Some beaches resemble those of Santorini, Greece, due to the volcanic ground.
You can do stand-up paddle-boarding, surfing, scuba diving, and snorkeling.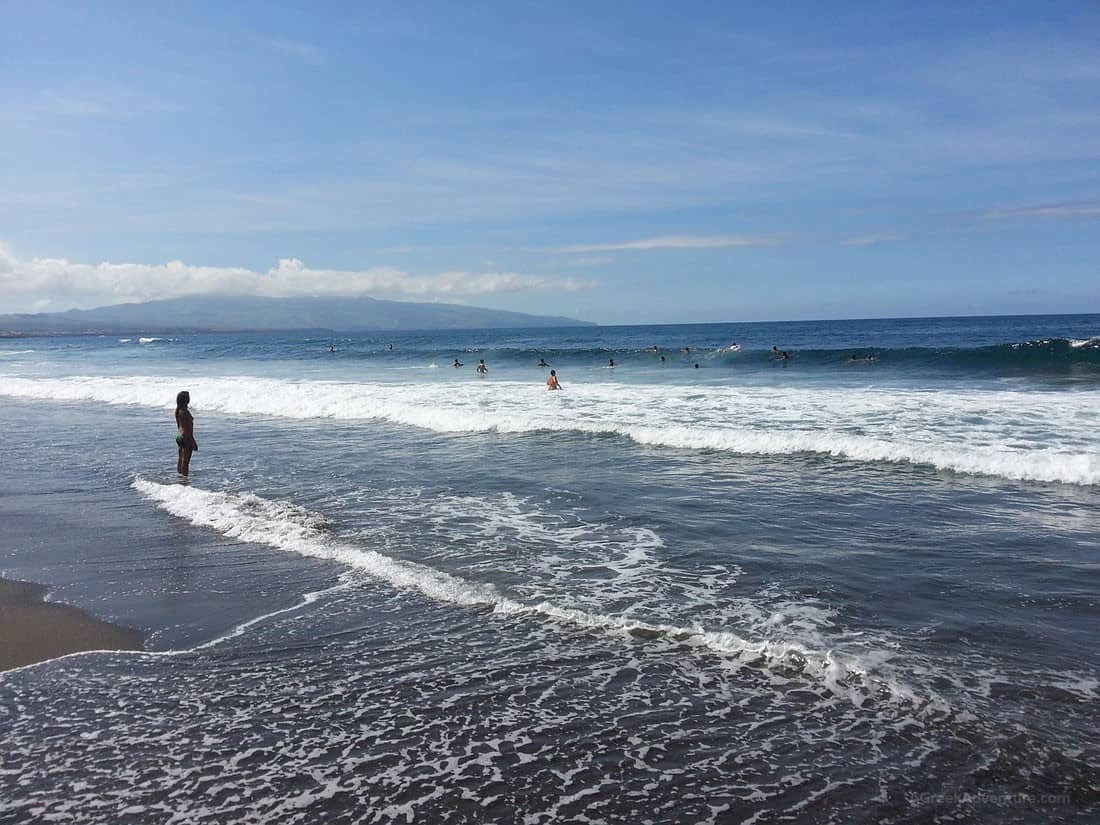 The 12 most beautiful beaches of Azores are:
Praia de Santa Bárbara (São Miguel)
Fajã da Caldeira de Santo Cristo (São Jorge)<
Praia de Água D&#8217;Alto (São Miguel)
Praia Porto Pim (Faial)
Vila Franca do Campo Islet (São Miguel)
Praia do Fogo (São Miguel)
Praia Formosa (Santa Maria)
Canto da Areia (Pico)
Praia de Almoxarife (Faial)
Praia dos Moinhos (São Miguel)
Praia da Riviera (Terceira)
Praia dos Mosteiros (São Miguel)
Vila Franca do Campo Islet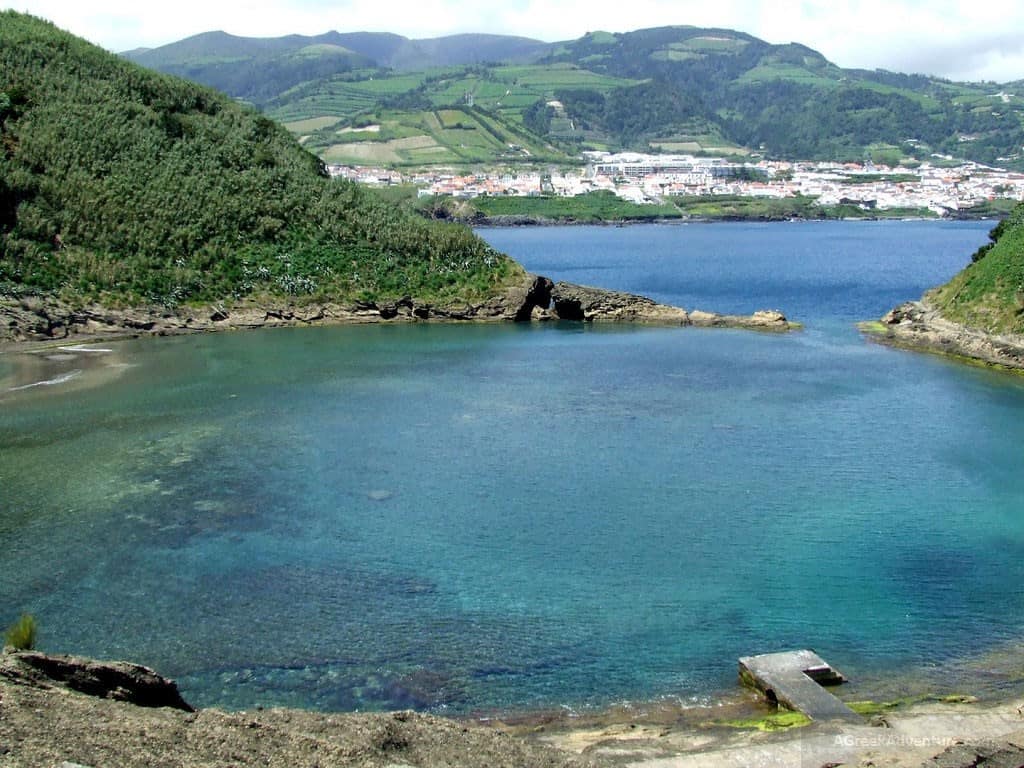 Unless you've been to Santorini, Greece or in any other volcano caldera, then you will be one of the few to have swum in such.
You can do this in the Azores, at the islet of Vila Franca do Campo. That is around a kilometer off the coast of São Miguel.
Above is a lagoon that is in the middle of the islet, with seawater in it. It is protected from ocean currents as it faces the port.
Horse-drawn Carriage To Ride Like Old Times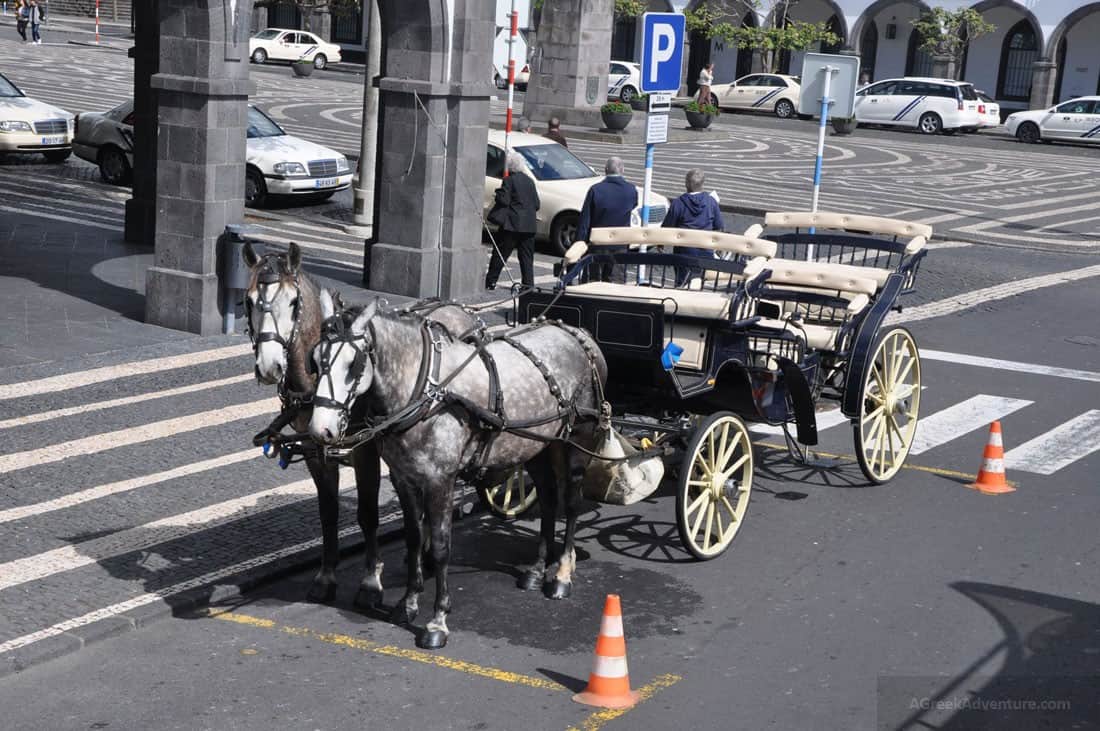 Mosaic pavements and houses with wooden doors and window frames make you feel like you have gone back in time.
Complete that by having a tour around Ponta Delgada with such a carriage, bathing in Azores sun.
Attend The Festivals in Azores, Portugal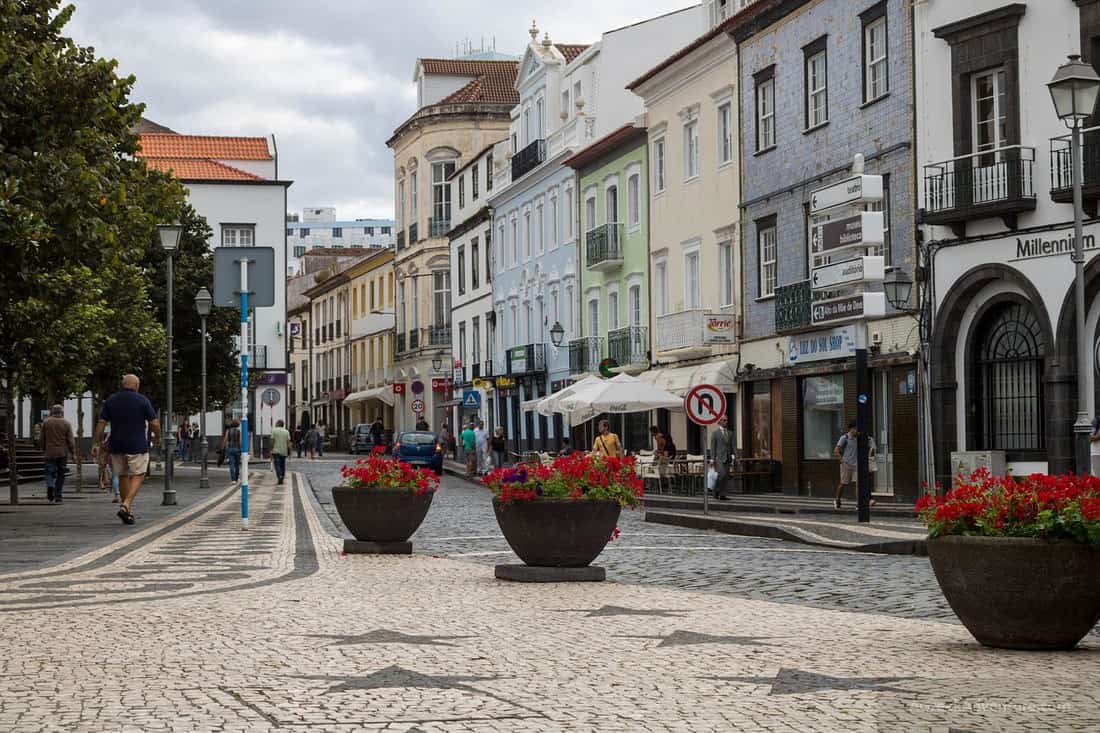 Plan to attend the numerous musical, religious, or themed festivals during summertime. There are various happening in every island of the Azores.
Here is the list of festivals you can check so to plan your trip to the Azores properly.
The Architecture of Azores
Just allow time to explore local architecture.

All those beautiful houses will let you with perfect memories of the towns of Azores, that will sum up to magnificent landscapes.

The Azores is a multi-day traveling experience. Just the hiking part- going through all these greenery- is merely one of those unique experiences.

We hope we gave you some ideas for your trip there.
How to Get to Azores, Portugal
It is best to reach the island of Azores by plane. There are direct flights from the major European cities.
If you are in Portugal, then from Lisbon or Porto, you have frequent connections to the island of São Migue (at the town of Ponta Delgada) and the city of Horta (at the island of Faial).
Please use these travel resources to arrange for your accommodation, transportation, and many things to do in the Azores.
Don't forget your travel insurance.
Than you for reading this.
Be a sport and pin this for others to find.