Venice offers plenty of old-world charm in its beautiful historic metropolis, but how about a day trip from Venice to Dolomites in the Italian Alps?
Traveling north brings you from the bustling markets of Venice to the Dolomites, the northern region of one of the world's most beautiful mountain ranges.
But how long does it take to get to the Dolomites from Venice?
It all depends on how you get there. It can take anywhere from two hours by car or bus to seven hours by train. Let's explore the costs and ways you can reach this Italian outdoor adventure.
The Dolomites: An Adventurer's Dream
First, let's talk about what to do in the Dolomites. At 11,000 feet, the Dolomites (read the post) exhale fresh, crisp air. At Lago di Braies, you can swim in, boat on, and hike around glacially cold mountain water. Passo Giau looks like a portal to a mystical mountain realm.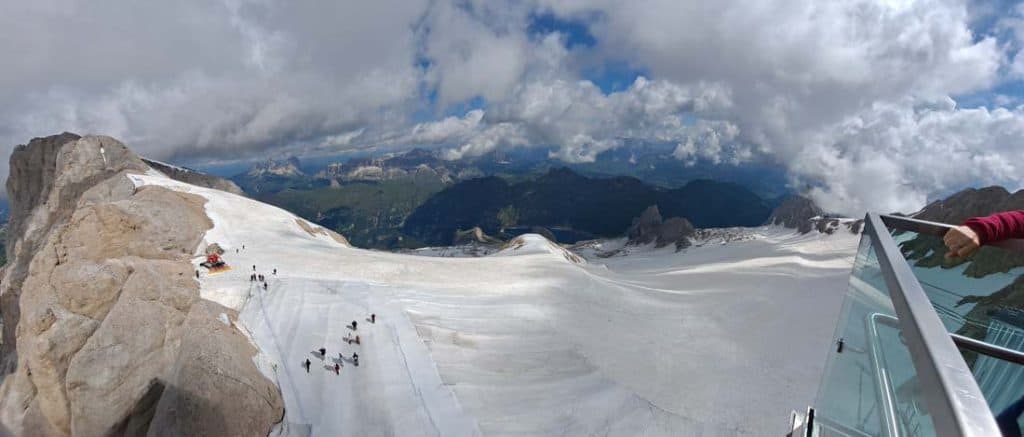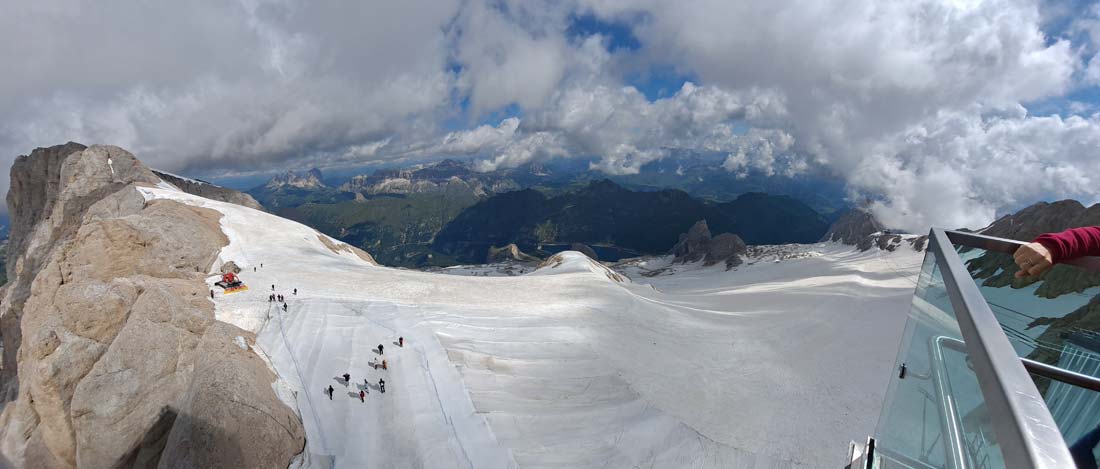 While hiking journeys start here, you can take beautiful steps away from your car. Relaxing in the Dolomites soothes minds and bodies with gentle breezes, lush valleys, and awe-inspiring peaks.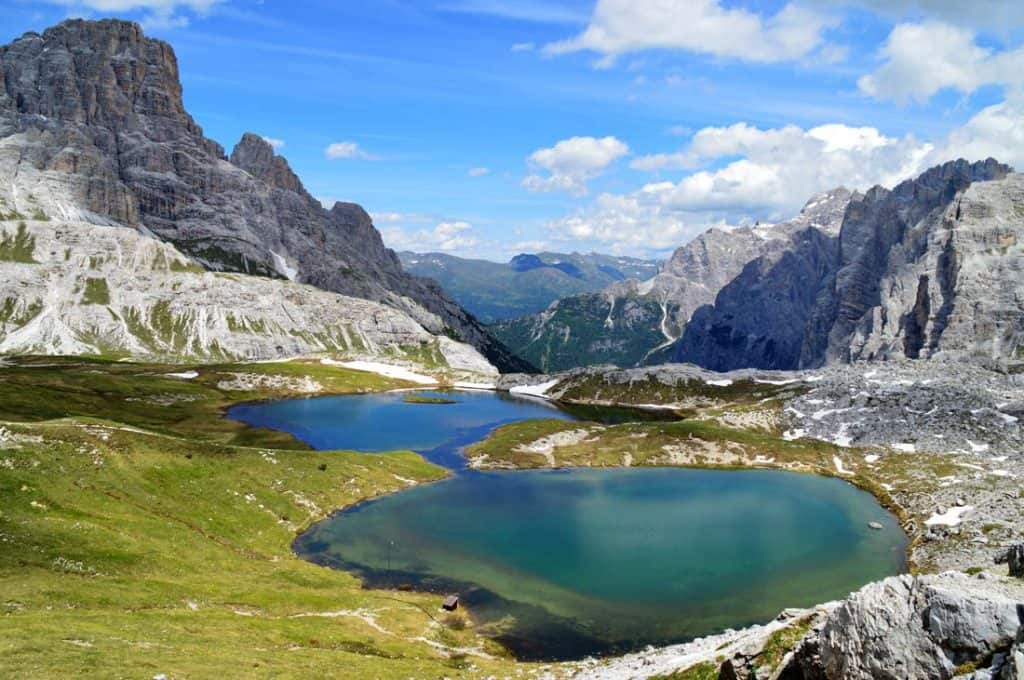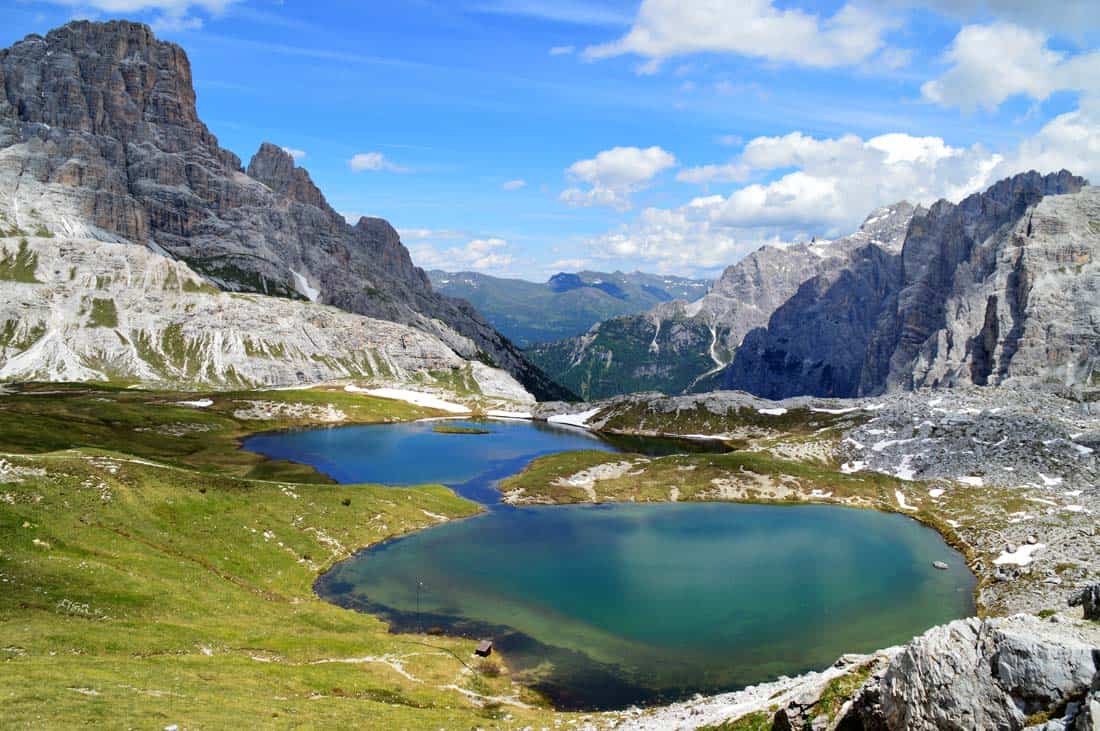 The Dolomites aren't all peaceful picnics, far-off binocular visions, and easy hikes. Vajolet Towers Trail's jagged otherworldly spires provide exciting rock climbing. You can even see it all at once (almost) by paragliding with tandem flights.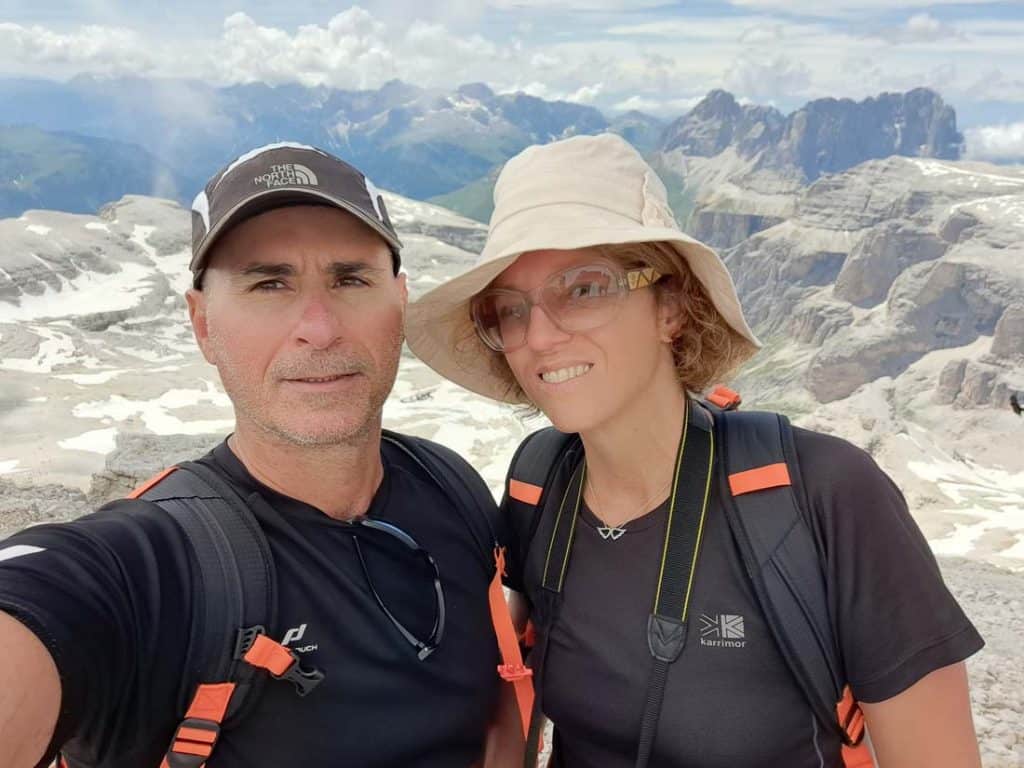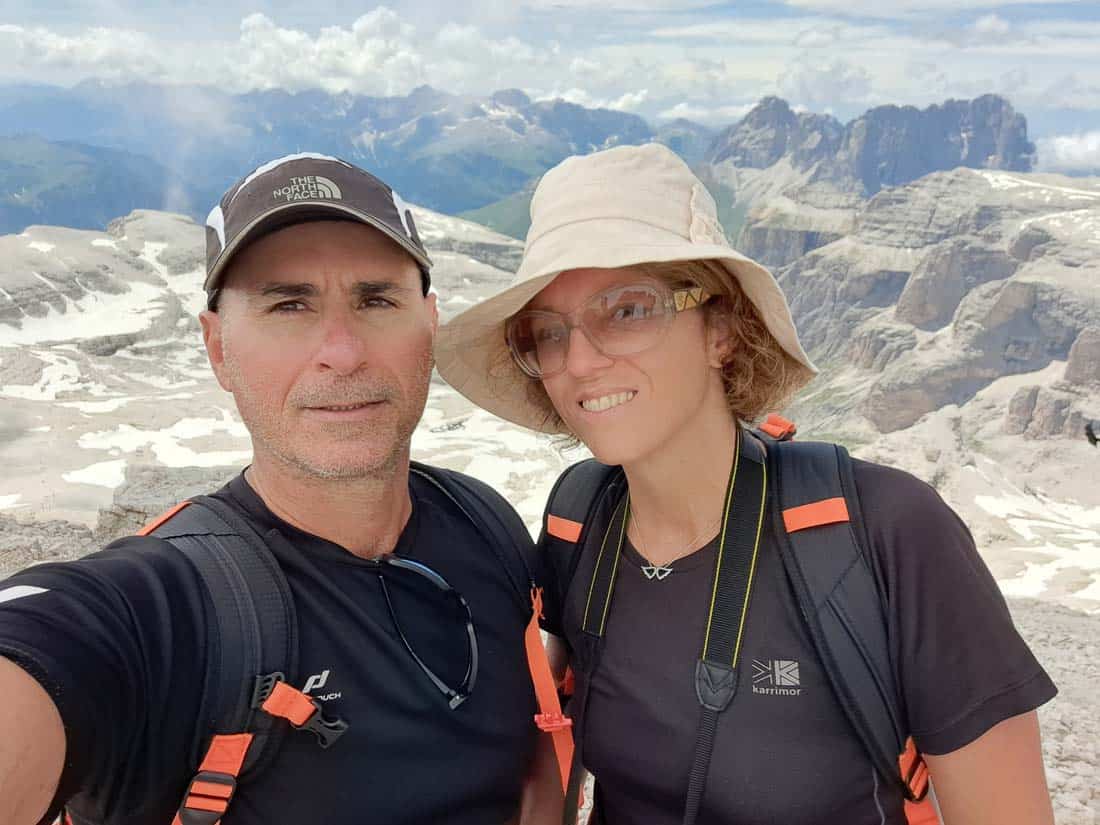 Driving From Venice to Dolomites
Before setting off on your countryside drive, you'll likely need to rent a car. RentalCars is an excellent service for international travelers looking to rent a car, with prices starting at about 50 euros for one day.
The Route to Dolomites by Car
First, you want to know, "How far are the Dolomites from Venice?" The route we'll outline here is about 165 km and takes about two hours. For many people, that's less than a trip home for the holidays. 
The most direct route from Venice to the Dolomites by car starts up the A27 highway. Green signs and toll booths mark this autostrada (national road).
When you enter the autostrada, you will first follow signs to the biglietto, or ticket, gates. Hang onto this ticket, as this is how your toll will be calculated. If you don't, your toll will be estimated as if you'd entered the highway at its earliest starting point.
You will leave the highway at the Belluno/Agordino-Dolomitl exit after about 85.5 km.
When you exit, do not use the Telepass lane unless you have signed up for the service, which costs 15 euros to activate. Instead, you will pay with your ticket. Some international debit and credit cards may not work, so be sure to have cash.
After exiting the autostrada, you will take a combination of regional roads and highways to the Dolomites. The trip takes just over two hours at the standard 130 km/h speed limit on the autostrada (the other highways vary). Plan to take some beautiful pastoral scenes along rivers, lakes, and hills.
Tolls
Fortunately, you can add your car to calculate driving costs better. Tolls can fluctuate, so Michelin's travel cost calculator is a great tool. Currently, it estimates the toll for this route at about 8 euros and another 16 euros for fuel in a standard hatchback.
From Venice to Dolomites by Bus
If you'd instead not work out how to get to the Dolomites from Venice, take a bus to the town of Cortina in the mountain range's southern region.
Nestled in the Boite River valley, this little town tops the list of travel destinations in Italy with world-renowned ski trails and luxury accommodations.
Because of this, it's a frequent stop on bus routes from Venice to the Dolomites. Bus routes are perfect for enjoying views without sacrificing transportation time with a travel time of about two and a half hours.
Bus cost and departure locations vary by provider, but rates average around 40 to 50 euros. Cortina Express is one of the more popular options with frequent routes and Wi-Fi, power outlets, pet-friendly buses, and luggage included in the 40 euro cost for two adults. With this company, departures from Venice start at Marco Polo Airport with stops at the Plaza Hotel and Mestre borough just outside central Venice.
You can use this service to book a bus ticket anywhere in Italy (or Europe) towards the Dolomites.
From Venice to Dolomites by Train
While not as direct as car or bus trips, traveling from Venice to the Dolomites by train offers comfortable accommodations and luggage options.
Starting at Stazione di Venezia Santa Lucia, a train station in central Venice near many hotels, you can reach Cortina anywhere from four to seven hours. Use this train service website to book ahead.
Traveling by train, however, does require at least two one-hour bus trips.
The most straightforward routes have two transfers: trains arrive in Ponte Nelle Alpi after about two hours, where a bus will take you to Calalzo-Pieve di Cadore-Cortina station. And there you are! From here, you'll take a second bus to Cortina.
Train cost and transfers total about 15 euros for one adult, though you may need to pay for luggage.
Enjoy the Ride and the Stay
With all these options, anyone can quickly get from Venice to the Dolomites.
There's a reason this magical mountain range is one of the most famous Italian tourism destinations for locals and intrepid jetsetters from abroad.
Whether you want to be in charge of your destiny by car or enjoy the leisure of a train and bus ride, go to the Dolomites if given the opportunity.
Keep an eye on the Mindful Travel Experiences blog for more detailed posts about some great spots in the Dolomites!
Did you like our article Best Ways to Get From Venice to the Dolomites? Also, read 7 Best Cities for Honeymoon in Italy.