Let's say you had two days to spend and you want to find out the things to do in New York City. What would you do? Well, here is what we did.
Yes, it depends on the taste of each of course, but if you are a newbie there here are a few ideas that will make you inhale as much as possible of that place.
Here they are:
Things to do in New York: Drive to New York by car
Don't get me wrong. Avoid driving inside New York. Avoid it like hell. The traffic jam is enormous and is almost everywhere.
However, if you happen to be in Washington -like us- rent a car and drive all the way there. Make a stop in Baltimore too. Say hi to Benjamin Franklin.
Here we are entering New York!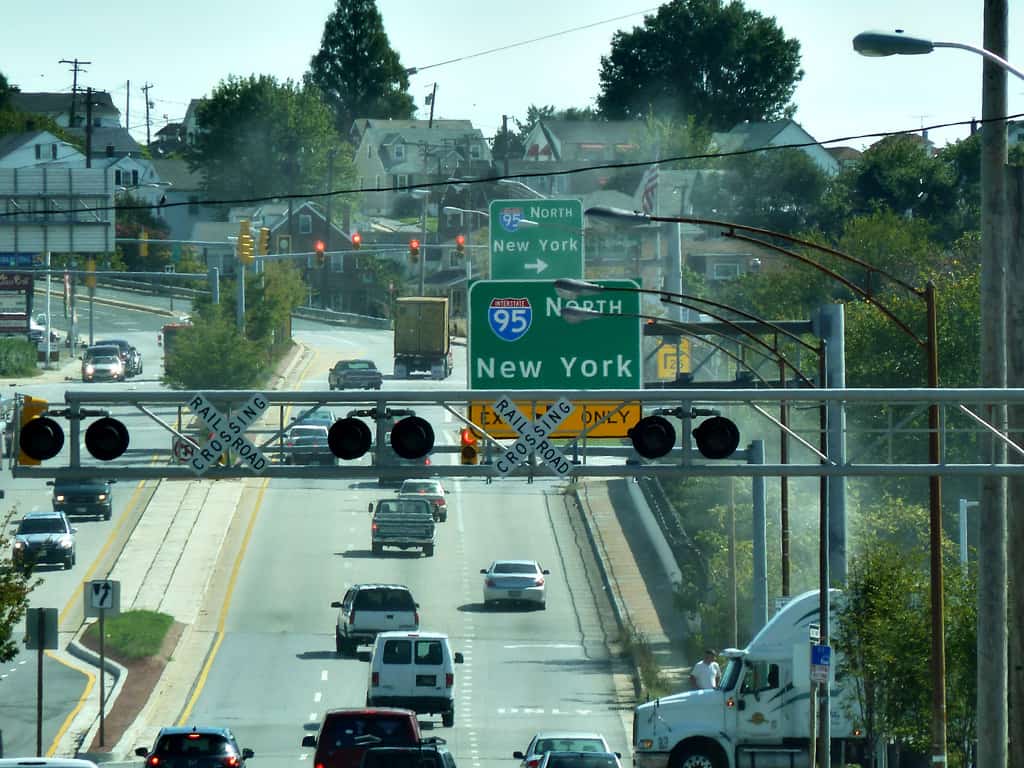 Do not be mislead by the small number of cars here.
The moment we passed the tunnel, traffic became a huge issue.
Thus, when you are in New York, use the subway and public transport in general. You can get anywhere.
While driving slowly towards our apartment, we started seeing those vast buildings.
We were impressed by the size of them, but we were more impressed when we went to the city center.
If you have a car, you can also visit Boston. It is 4 hours driving time, and there are plenty of things to do in Boston with kids.
Things to do in New York: The Times Square
One of the top -of course- things to do in New York City is to visit Times Square.
We are more of nature lovers, and New York has lots of cement to show, but we couldn't jaw drop when we saw all these lights.
There it was — a neon light dance surrounding us.
It was screaming to us: "Come and Visit Me," "No come to Me," "Come here." It was magnetic at all 360 degrees. People were standing there with open mouth twisting around their axis.
Happenings with jugglers were taking place, but also people just sitting there at the square steps, discussing and having fun.
Reminded me of my city squares minus the vast portion of neon lights!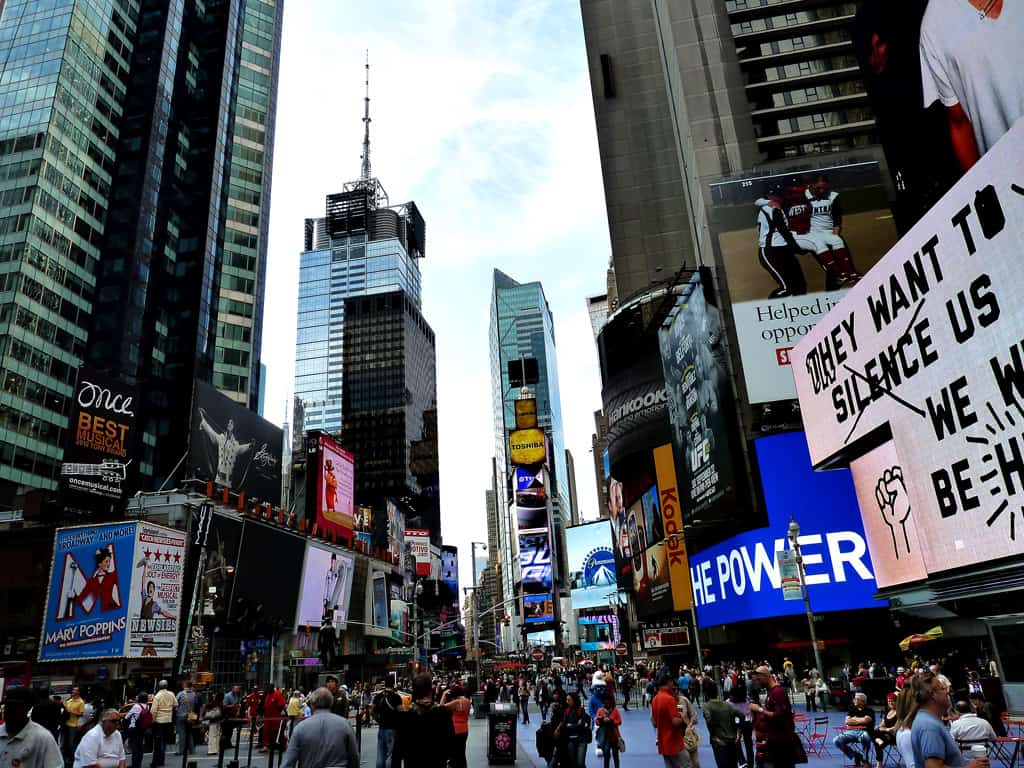 Even at day time, it looked too bright!
Things to do in New York: Off to Empire State Building
Times Square is lovely to look at, but we wanted to see New York The City of Lights from above.
Τhe best place to do that was the Empire State building (of course). It is not a long way to go there.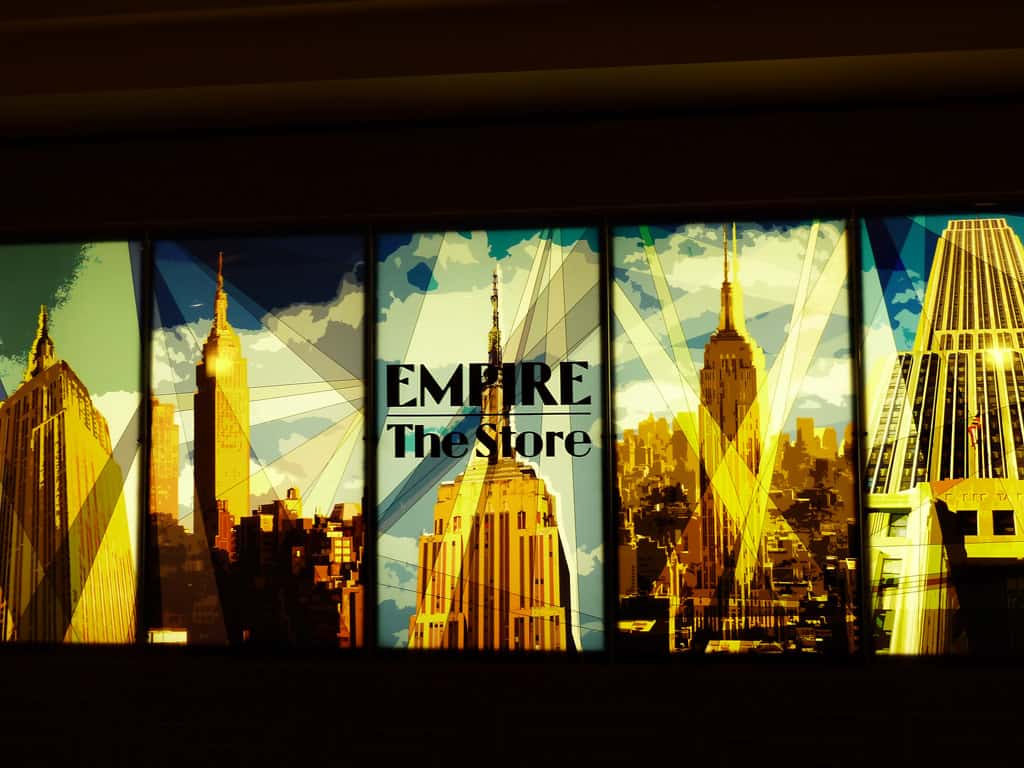 It is longer to go to the top as you take the elevator (after waiting at the line) to go up fro 80 floors and then there are even more!
But the view is breathtaking.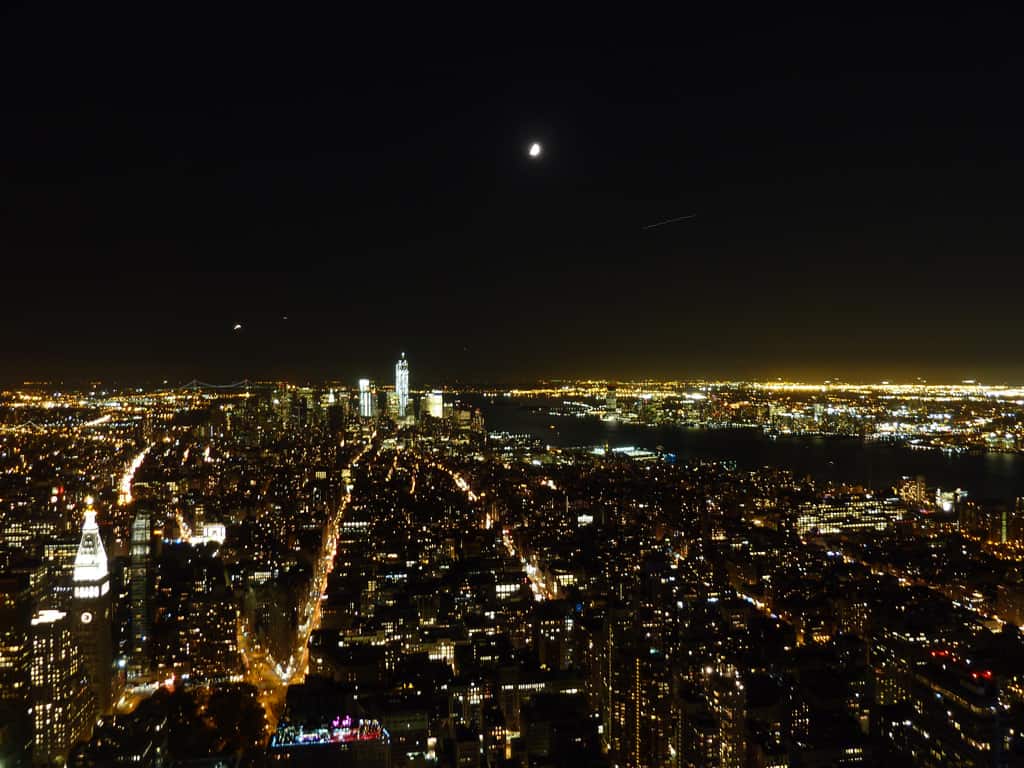 We couldn't but admire the creativity of engineers and the passion for achieving a goal. That is imprinted in the spirit of the city.
Here is a manifest of the detailed costs for the creation of the Empire State building.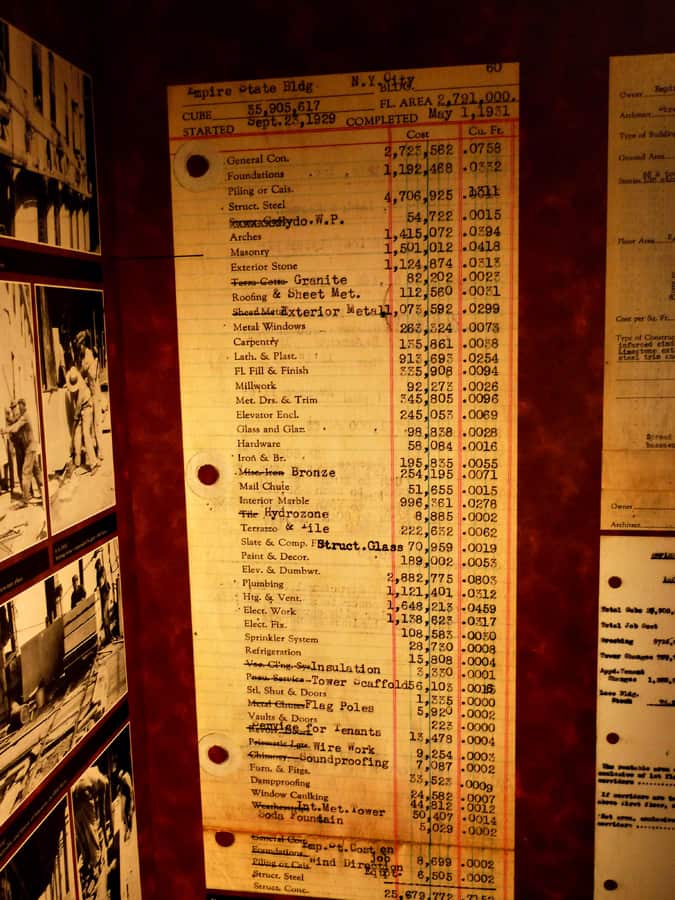 Things to do in New York: Meeting History at Ellis Island & Statue of Liberty
Ellis island is not a destination just for tourists.
Immigrants from all over the world created the USA. However, the first thing you meet is this lady — the Statue of Liberty.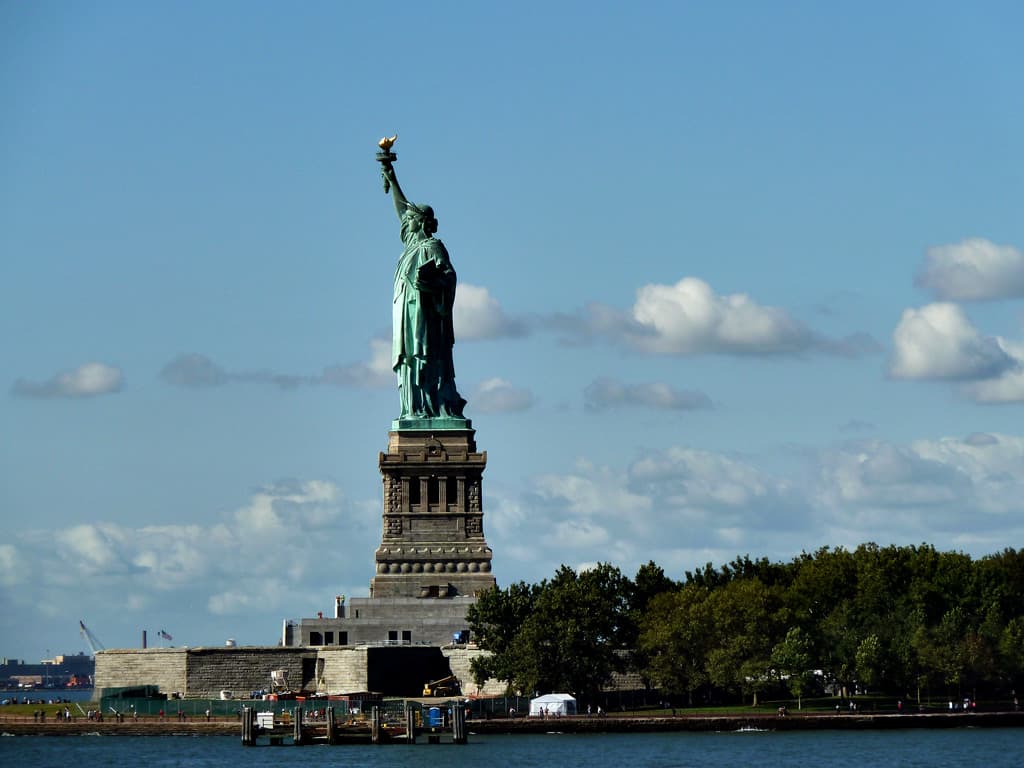 Here is her story.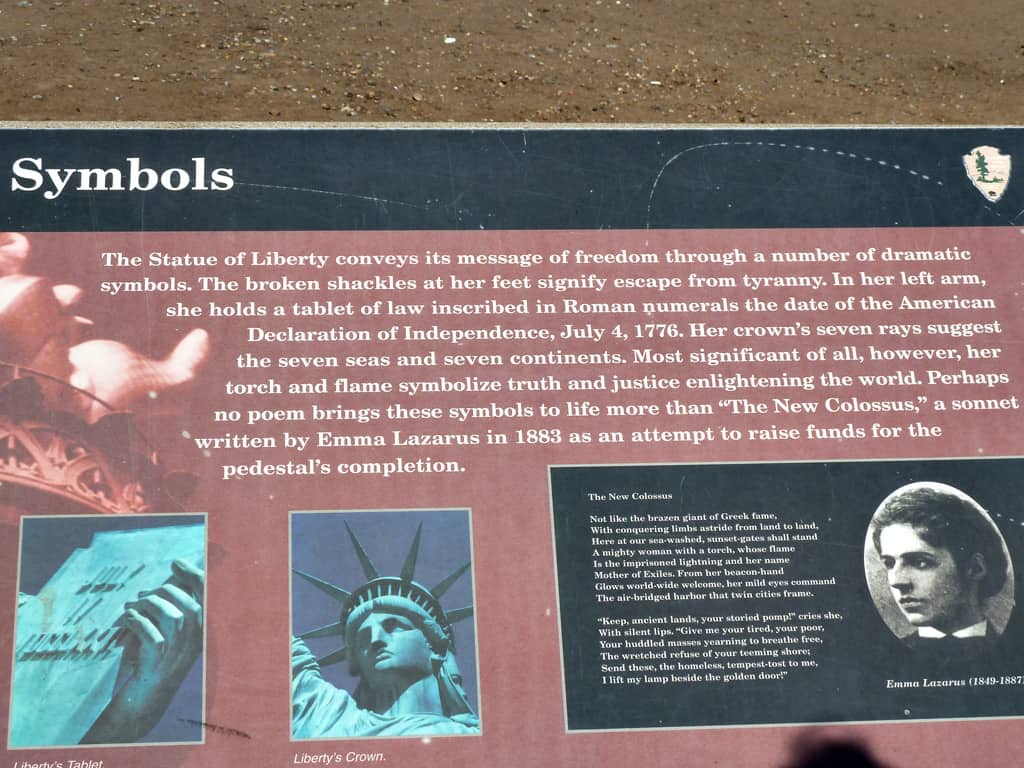 Ellis Island, along with the Statue of Liberty, is soaked with history. That, along with the desires and the hope of millions who came to find a better life.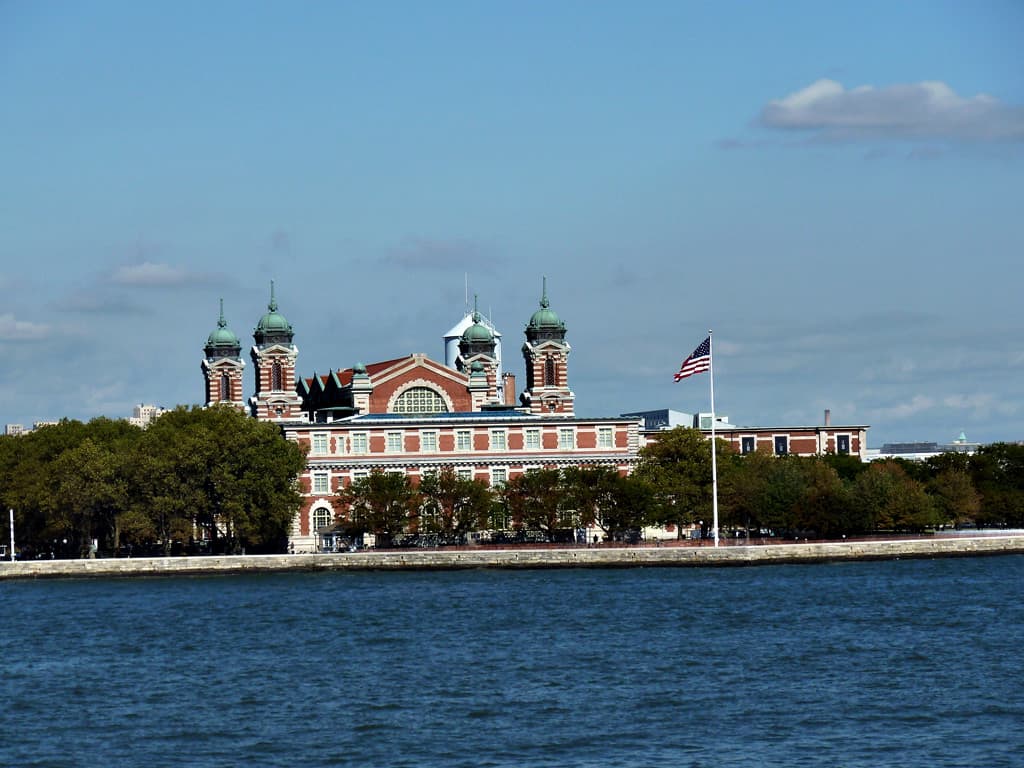 And many did. Here history, tradition and even agony scream from every single corner of the building installations.
Locals visit this place as a day trip, to remember, contemplate or simply have a beautiful day.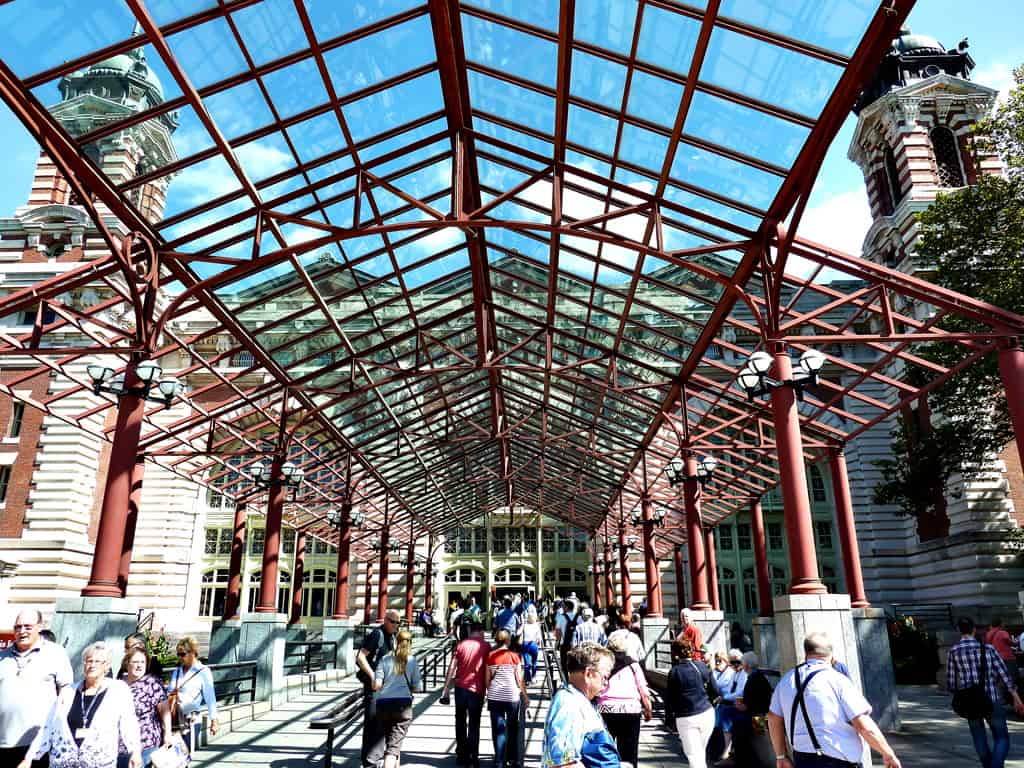 Thατ is what immigrants saw when they entered, and the area is enormous. That is the area where identity control took place.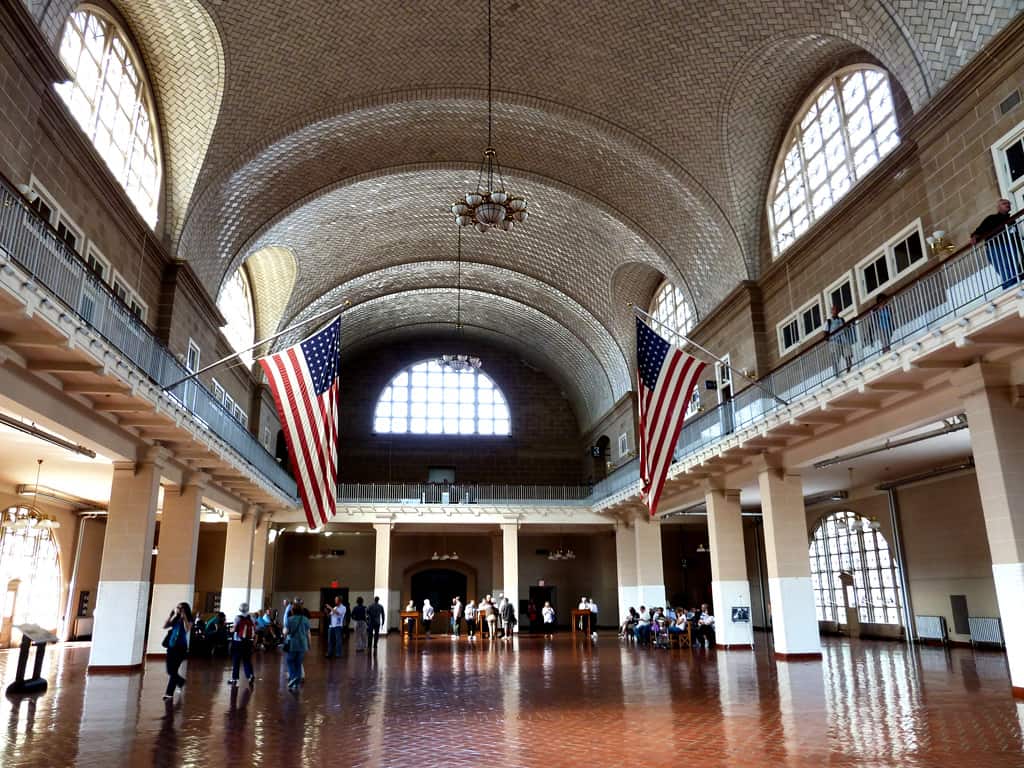 We turned at a corner, and we met more history. This area made us feel somewhat nostalgic.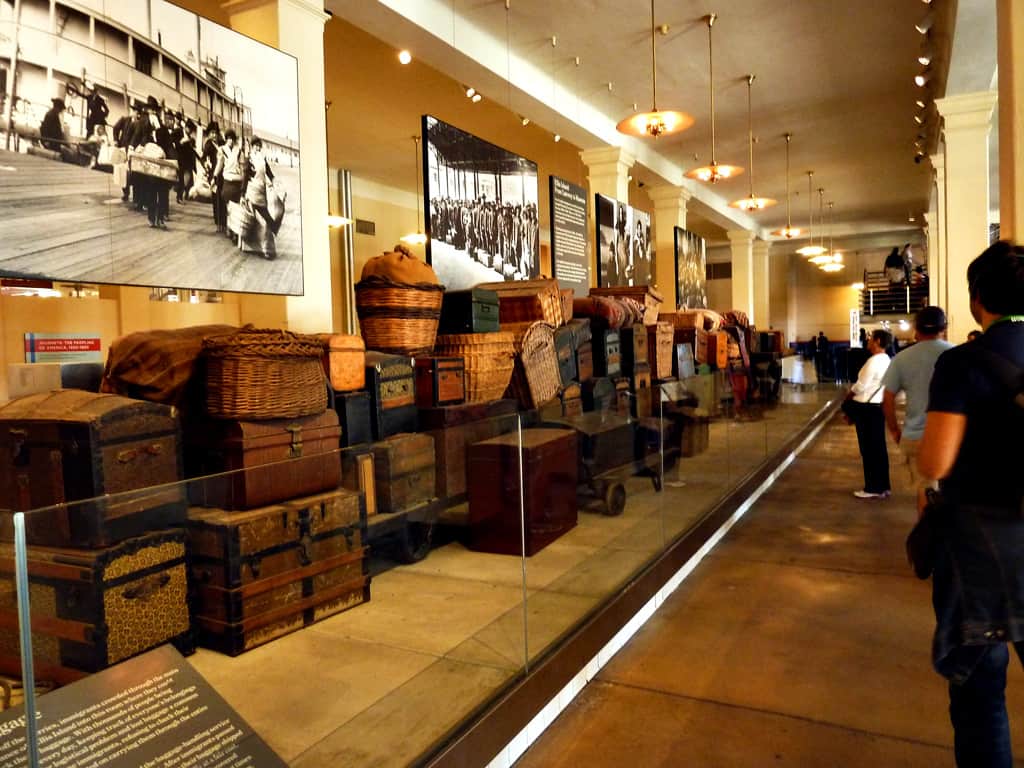 Newcomers had to sleep somewhere and get cleaned up. Here is one of the dormitories.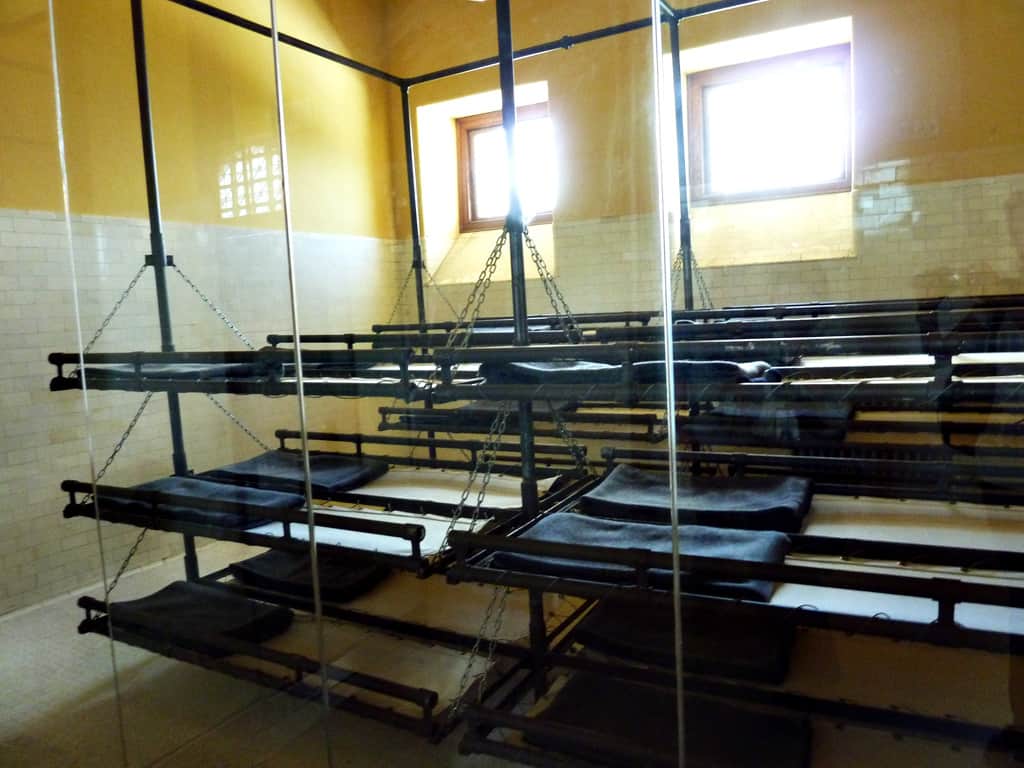 More history was present in one of the rooms. The one below relates to some ugly parts of American history.
And, of course, there is a Greek everywhere.
That is a Greek with his traditional suit. That is how many Greeks dressed when they came here. Didn't expect that! We thought they were wearing more modern clothes.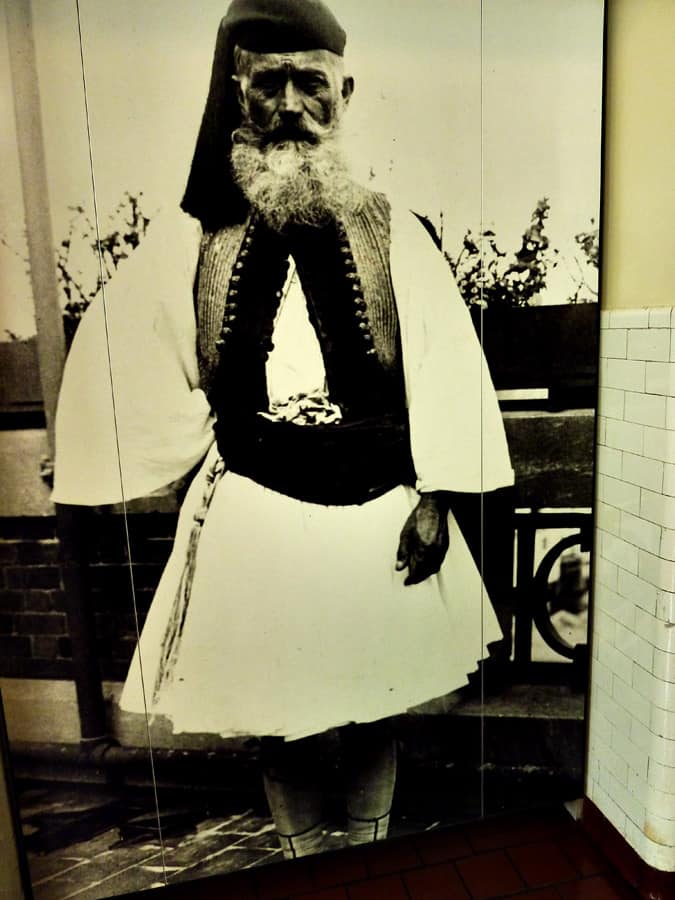 So, after feeling proud of seeing an impressive Greek figure having its poster at Ellis island, it was time to depart and have a walk inside New York.
It was our 2nd day.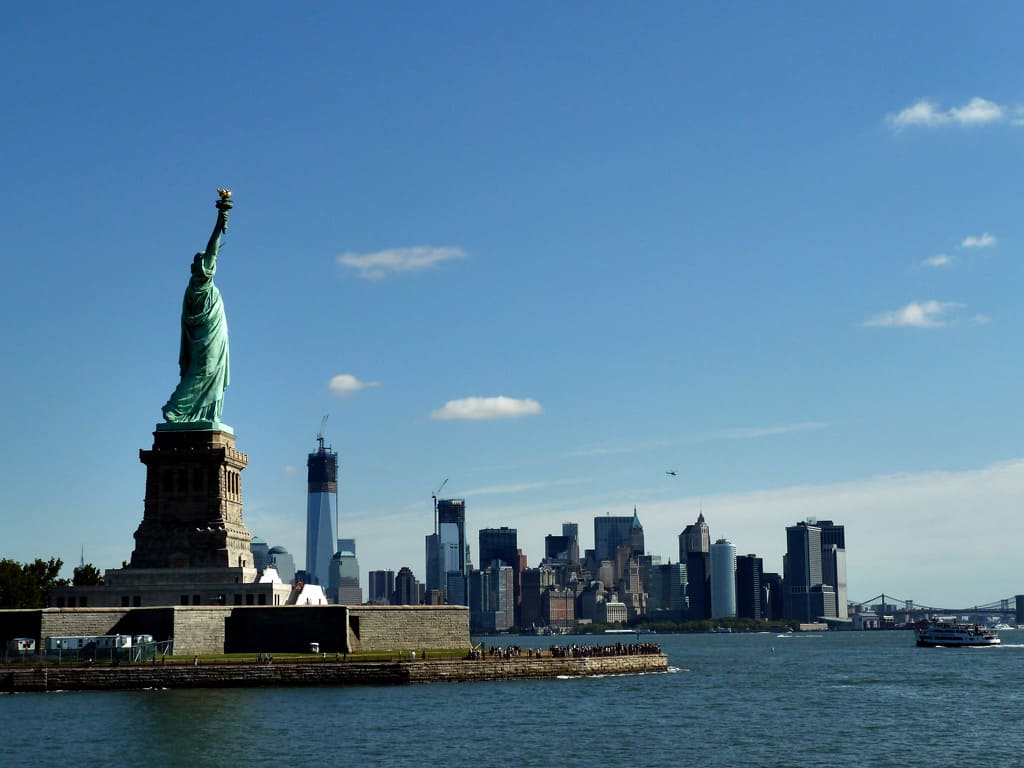 Bye, bye Ellis Island and New York City here we come again!
Things to do in New York: Paying a visit to Central Park
It is an oasis in the middle of New York. A terrific place.
Since it was Sunday, people were walking, running, simply laying on the grass, or having some conversations.
Here is one of the entrances to the park.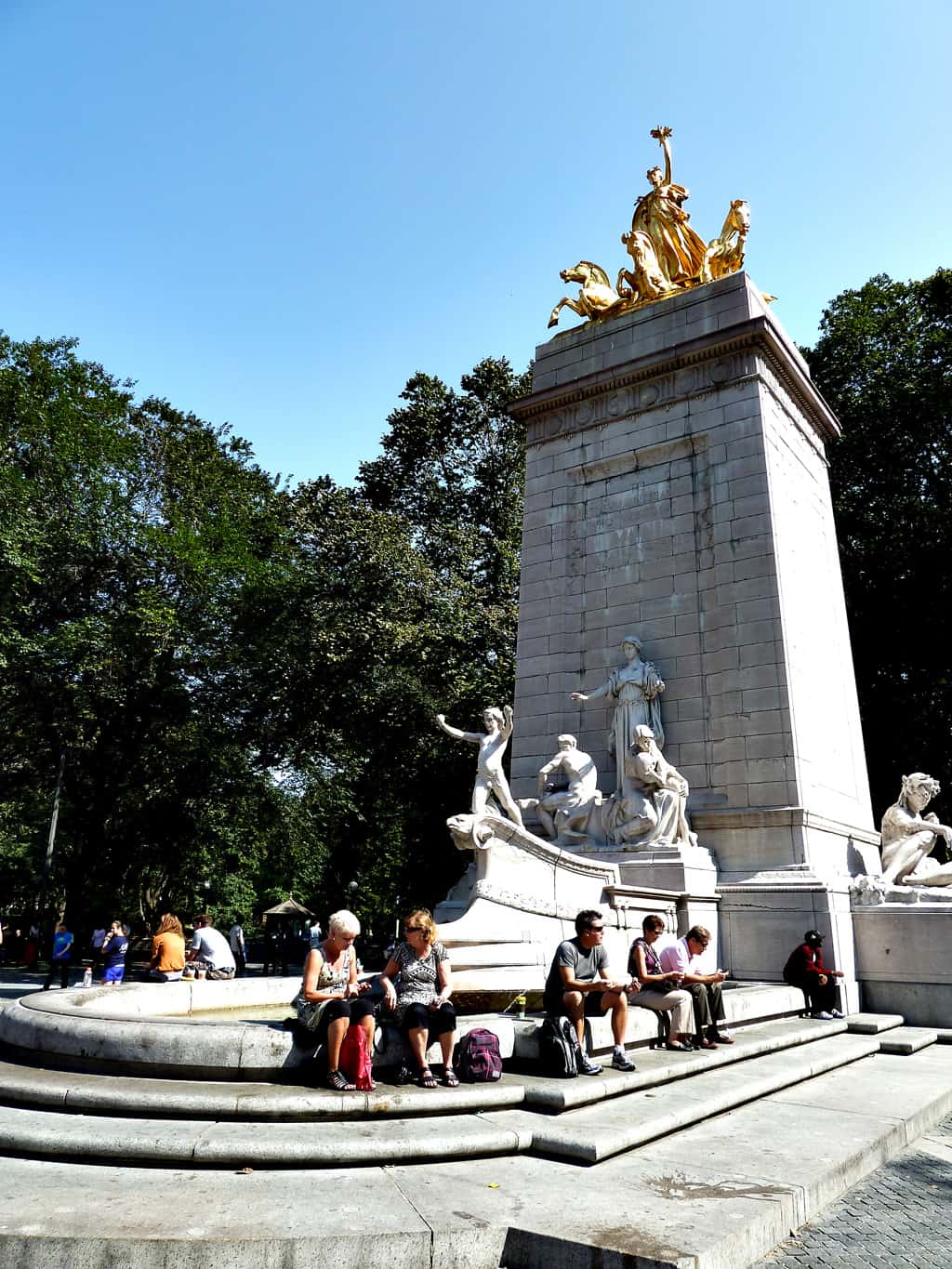 Green, more green and action and relaxation under the New York sun!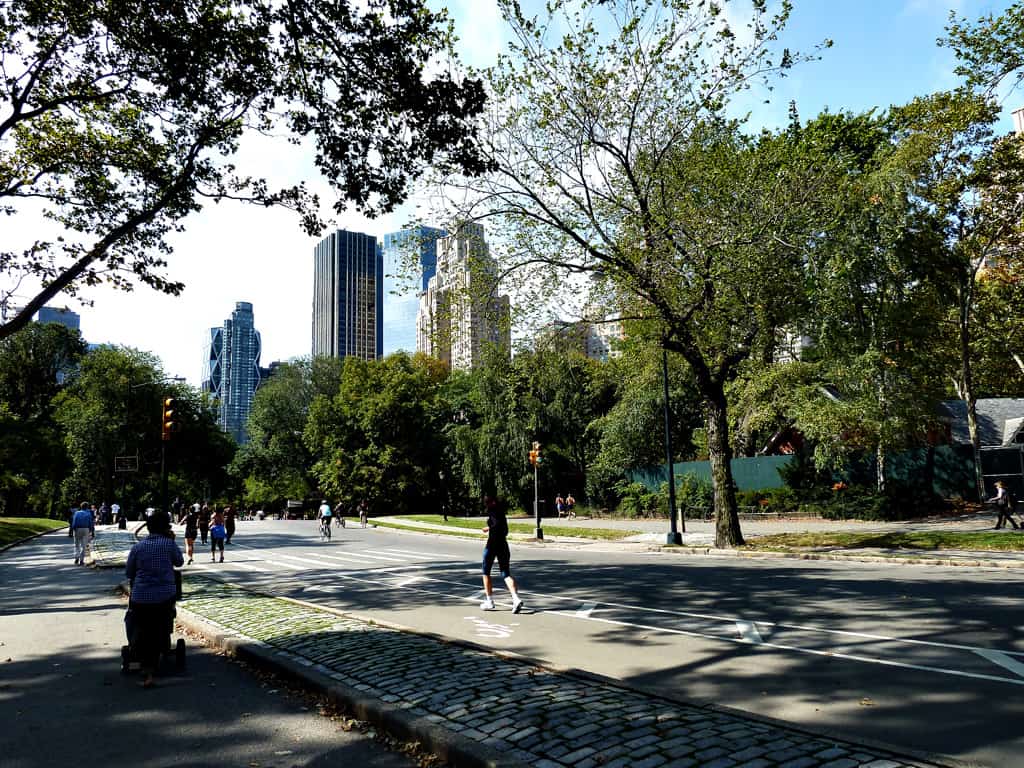 And people were just relaxing!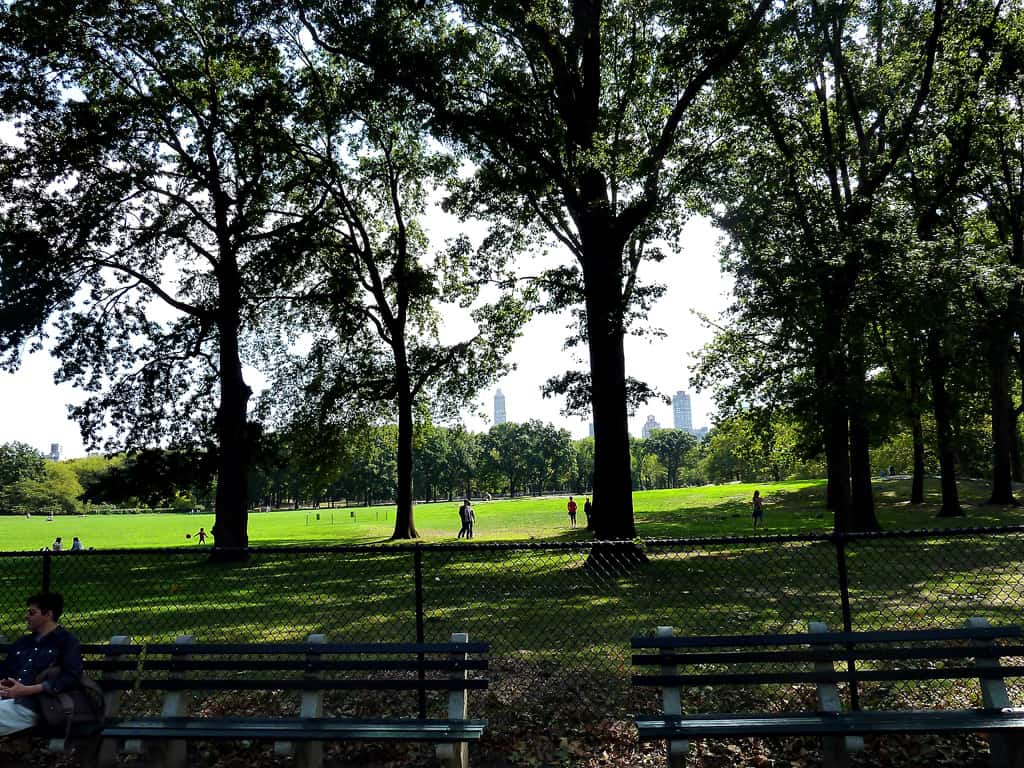 Things to do in New York: Walking around
We had some time to kill before going back to the hotel, to pack and drive back to Washington. So, we simply let our instinct guide us around.
That was our starting point — the New York Stock Exchange (what a bunch of weirdos, right?).
The building is rather impressive, and as you may have seen in our posts, we love the architecture in all shapes and forms.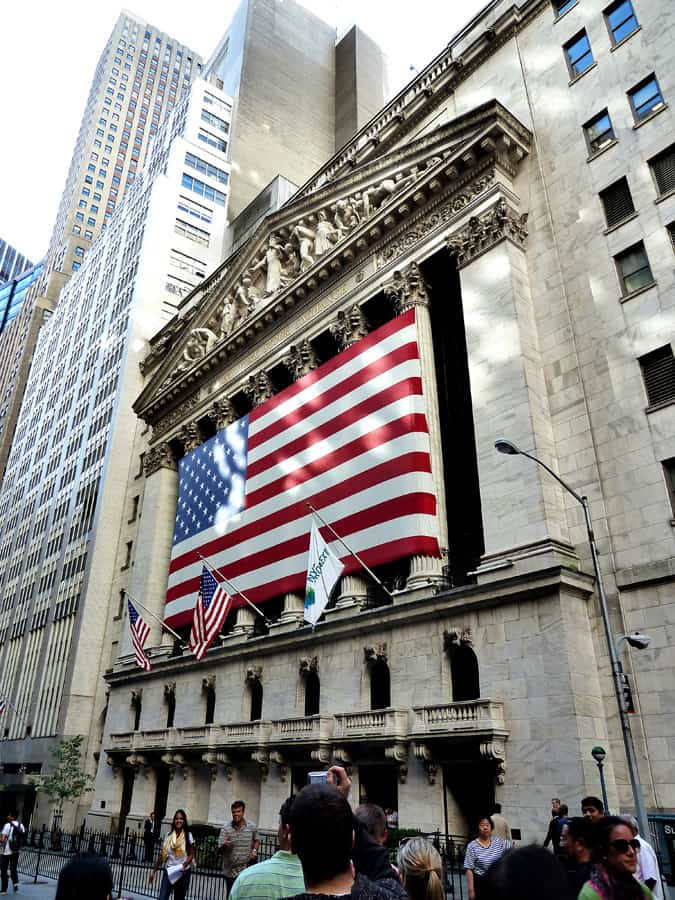 We passed outside the Federal Hall.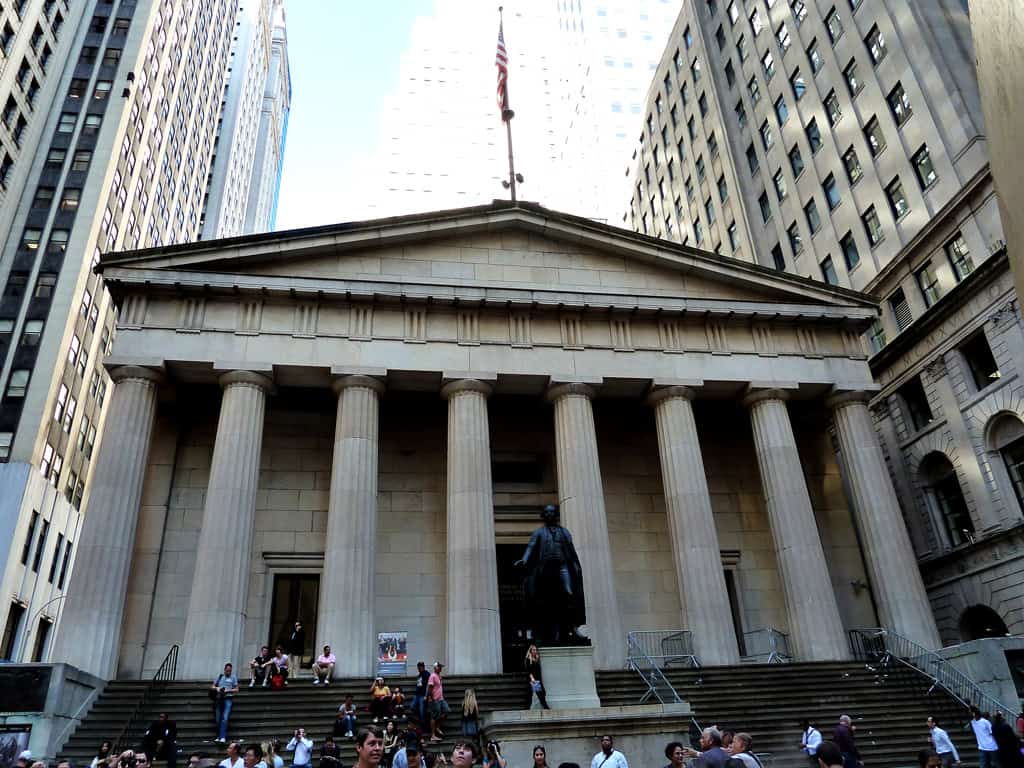 The Manhattan Municipal Building is imposing! Isn't it?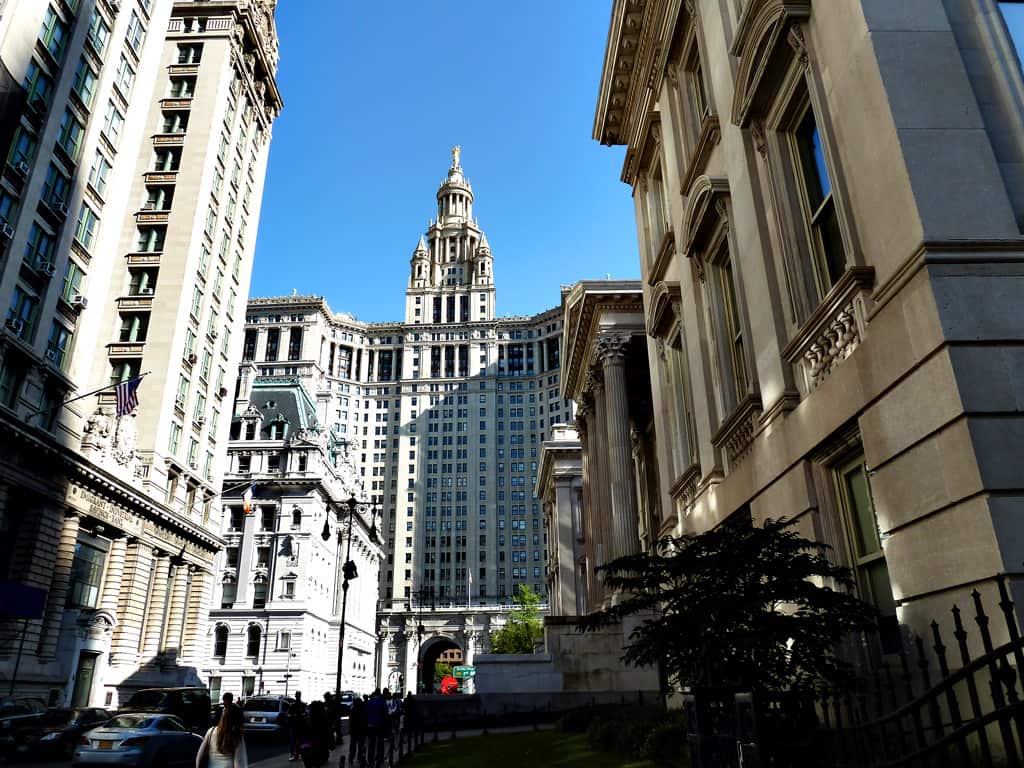 All such corners of Manhattan and New York, in general, are amazing sights, and it is enjoyable to walk around.
But time was up!
We grabbed some lunch, and we left New York with a promise to come back to enjoy the theaters of the city!
Because, you know, this is one of the things to do in New York City.
If you found this article interesting and useful, feel free to share it around. It will help more people to find out!