Filling a delayed flight claim is something you may need to deal with in one of your travels. Flights may be delayed for several reasons. Regardless of these reasons, the consequences of delays may often be too harsh to bear.
This is because the delays disrupt the schedules and other activities that are to be undertaken in consequence of those flights.
Moreover, airline fares are often very expensive. No one can even harbor the thought of forfeiting the fares under whichever circumstance.
This is why it makes sense to be able to claim back these fares.
Our goal in the proceeding conversations shall be to examine the subject matter of delayed flight claim in finer details. We shall touch on the key aspects of this subject matter with the aim of acquainting you with the basics. You will get to know exactly what to do when confronted with this situation.
Circumstances when claims are justified
Not every delay may warrant a claim. Only a few circumstances may qualify you for the claim. Listed and explained below are those circumstances:
Delayed Take-offs and Connections
In case the airline delays taking off or making a connection, you may qualify for some compensation.
This is because the liability for such a delay rests squarely with the airline. You deserve compensation so as to take care of losses you will suffer as a result of the delay.
In this instance, the compensation need not necessarily be in the form of a refund of your airfare.
Flight Cancellations
The same case applies to the canceled flights. A flight cancellation will often definitely disrupt your schedules significantly to the point of inflicting untold pains and harms.
If and when this happens, you may find yourself severely inconvenienced.
In this particular situation, you may be eligible for a full refund, transfer to another airline, and or accommodation and food while waiting for the issue to be sorted out.
Overbooking
This refers to a situation where the airline sells more tickets than there are spaces for passengers.
If and when this happens, some passengers will most often be left out against their wishes.
This definitely inflicts untold suffering and inconveniences to the passengers concerned. It is yet another plausible ground for a claim for compensation.
Perhaps the most common form of compensation under this circumstance is a free transfer to another airline or flight.
Involuntary Bumping
Involuntary bumping is a situation in which a passenger possesses a genuine and confirmed ticket for a flight but is nonetheless denied boarding rights.
It differs from overbooking which simply arises out of limited space available.
This issue may arise for several reasons. Yet again, this circumstance qualifies you for compensation mostly in the form of a free transfer to another flight later.
Lost, Damaged or Delayed Luggage
When your luggage is either lost, damaged or delayed while in transit, you may also be eligible to lodge a claim.
The kind of response or treatment you will receive in this sense varies with the exact nature of the problem at hand.
However, you will be provided free luggage tracking, free delivery when it becomes available, and constant updates at all times till the problem is comprehensively sorted out.
Tarmac Delays
From time to time, the aircraft may leave the terminal but not take off immediately.
It may stand on the tarmac for longer than is ordinarily the case. If and when this happens, you the passenger may often confront unnecessary inconveniences.
In Europe and North America, sitting on the tarmac for duration's longer than 2 hours entitle you to food, water, and emergency medical care from the respective airline.
Diversions/Re-routes
If an aircraft cannot make a safe landing at the destination for whatever reason, it may often be diverted to an alternative airport.
It may only be allowed to land at the destination after the root cause of the problem is effectively dealt with.
This again causes unnecessary delays and inconveniences.
You may qualify for compensation if the diversion was as a result of the fault of the airline concerned.
Emergency Landings
The aircraft may often sustain issues while in transit. These could include bird strikes, engine failures, the failure of the oxygen supply, unruly passengers, and fore outbreaks, among others.
These might often force the captain to make an emergency landing. Such a landing definitely leads to delays or attendant inconveniences.
Yet again, you may qualify for compensation of the emergency landing was as the result of the negligence on the part of the airline.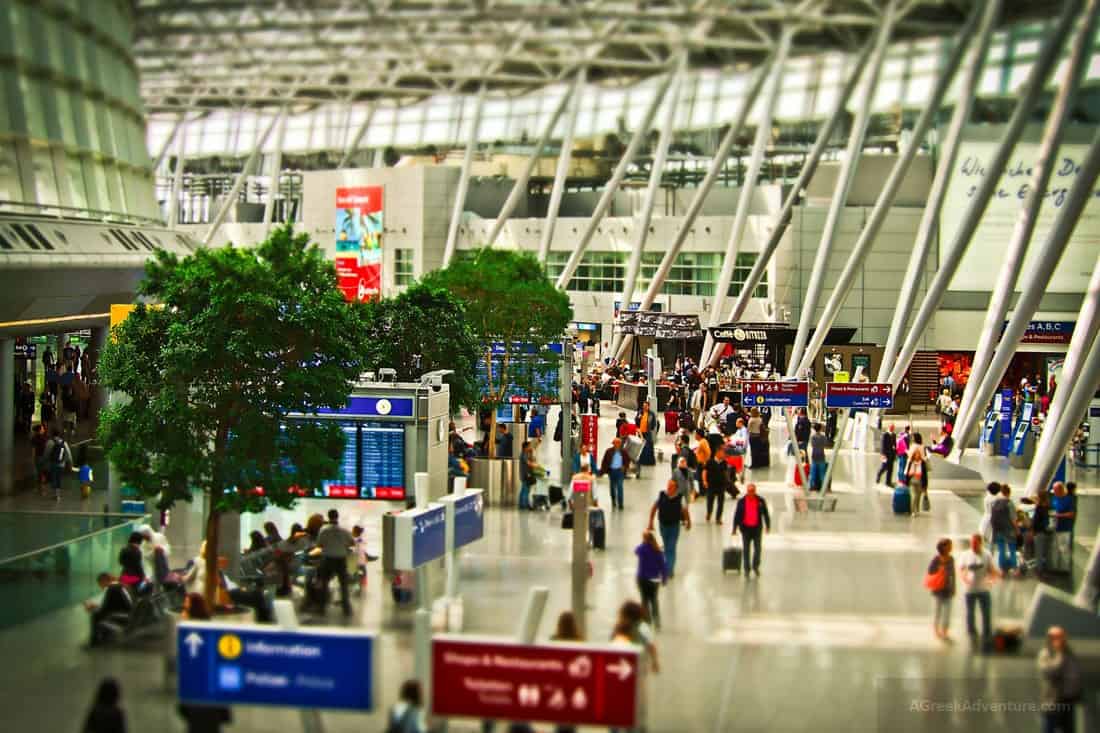 Ineligibility for Compensation
As hinted above, not every circumstance may warrant a claim for compensation.
The following circumstances do not qualify you for compensation even if your flight is delayed, canceled or re-routed as the result of them:
Bad Weather
Air travels are very susceptible to the weather patterns unlike almost any other mode of transportation.
If and when the weather renders a flight impossible, delays or cancellations are often inevitable.
However, such delays or cancellations may not justify compensation because the weather is an issue that is way beyond the domain or purview of man.
Air Traffic Control Restrictions
In some instances, the airports may be too busy as a result of the influx of aircraft and passenger numbers.
This definitely slows down the airport operations. It leads to flights taking off or landing much later than they ordinarily would have such an influx not been experienced in the first place.
This again is beyond the influence of the respective airlines and do not thus warrant any compensation.
Labor Strikes
When the employees of the airports rather than the airlines concerned go on strike, such a move will often definitely impact on the smooth operations of the airport.
The flights will often delay or be grounded to a complete halt. There are some exceptions to this rule.
Under the European Union regulations, strikes by the employees of the respective airlines do not qualify as 'extraordinary circumstances' and are thus not covered by this privilege.
Medical Emergencies
In case a passenger or a member of the flight crew falls suddenly sick while on board the aircraft, the plane may be diverted or forced to make an emergency landing.
Such circumstances do not at all entitle the passengers to any forms of compensations. This is because they fall within the scope of 'extraordinary circumstances.'
The airlines are however mandated to use every means possible to avert such a circumstance.
Bird Strikes
Birds are perhaps the greatest threats for aircraft.
In the unfortunate event that they get sucked into the aircraft engines, they will usually stall the aircraft.
The end result is anybody's guess. In case a collision arises between an aircraft and a bird, and an emergency landing ensues, the airlines are often exempted from any liabilities that arise out of such a circumstance.
Hidden Manufacturing Defects
Even though this is a rare occurrence, it may often arise.
Some delays and inconveniences may be caused by defects that are of the making of the manufacturers of the aircraft rather than the airline itself.
These could mainly deal with issues to do with the navigational instruments of the aircraft. Such defects yet again exempt the airline from the need to compensate its passengers.
Security Concerns
Lastly, security issues may often arise from time to time that may necessitate delays or cancellations of flights.
Examples include faulty air traffic control apparatus, terrorist attacks, extreme weather patterns, ongoing wars in the same or adjacent airspaces, and so on.
These circumstances may often call for the disruption of the normal airport operations. Given that they are beyond the control of airlines, they do not qualify for compensation.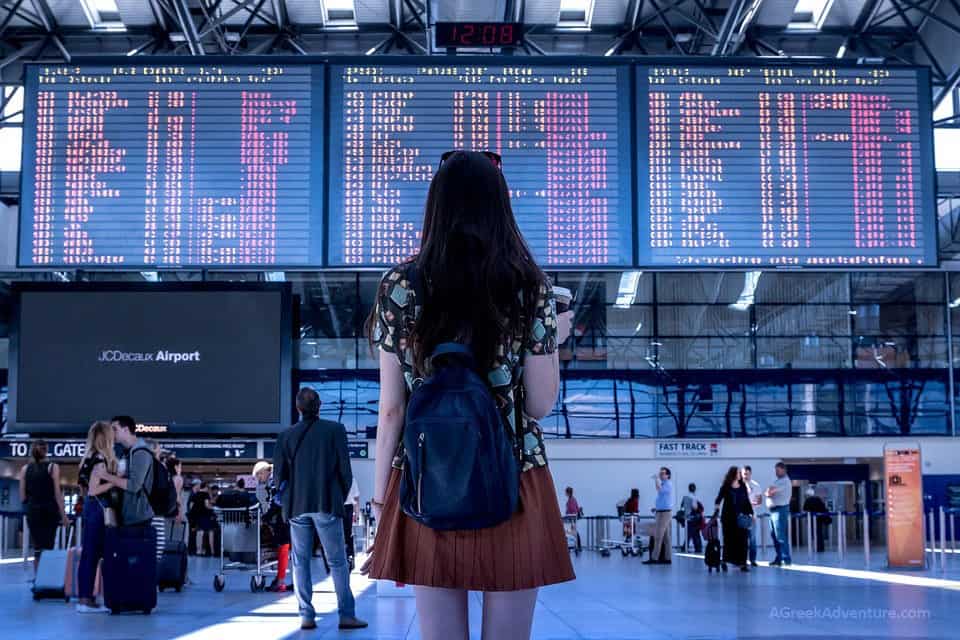 What to Do to Lodge a Complaint
After ascertaining that you do qualify for a compensation on the basis of the circumstances delineated above, there are some things you have to get right.
Failure to get those things right may lead to non-compensation even if you truly qualify for the same. The following are those things:
Keep all your travel documents intact
Keep all your travel documents intact. Of particular significance should be the passport (for international flights), your official identity card, the tickets, and the boarding pass.
You will be asked to produce them all before any complaint is officially processed. You will also save yourself a bit of worry and anxieties with all of them at your fingertips.
Find out the exact reason for the delay or cancellation
Next, find out the exact reason why the flight has been delayed or canceled.
This is because the compensations vary depending on the circumstances that may give rise to them in the first place.
Moreover, certain circumstances as has already been stated, do not at all entitle you to any form of compensation. Insist on a written and signed statement rather than verbal assurances.
This is for the sake of future references.
Ask the airline for meals and refreshment
Under the European law, flight delays or cancellations lasting in excess of two hours entitle you to meals and refreshments, regardless of the root cause.
Do not hesitate to leverage this privilege.
Most airlines offer vouchers which you may redeem at selected restaurants most of which are located within or in the proximity of the airports concerned.
You are also entitled to free phone calls or refunds in case you make the calls on your own expense.
Do not leave the airport until you receive a clear way forward
Do not leave the airport until you receive a clear way forward.
This is because the airlines may often come up with immediate contingencies which may leave you out if you departed before time.
Moreover, airlines are required by law to provide you with free accommodation and taxi for the entire duration of the delay.
You do not want to get into deeper trouble for nothing, do you?
Keep your receipts
Keep all your receipts intact.
These could be about the foods you ate, the hotels you checked into, the airtime top-ups and so on. Do not throw any of them away.
Your airline will need them to process any compensations.
It will also need it for the sake of reconciling its statements and ascertaining the losses that the delay may have inflicted on it.
You may consider making digital copies of the same for more convenience.
Do not accept any offer
Do not be tempted to accept any offer from the airline throughout the entire duration of the delay. Airlines are very cunning.
They may 'dangle the carrot' to evade their responsibility of compensating you fully for the delays.
Furthermore, certain offers may disqualify you for full compensation.
n particular, you may need to refer to the EU Regulation 261/2004 prescriptions. They list what you may or may not accept under such circumstances.
Determine the arrival times at your final destination
Inquire from your airline the exact time that the next alternative flight shall take off.
Yet again, you should insist on a written rather than verbal explanation of the same.
This is for the sake of proof and peace of mind. It will also help in any litigations should issue degenerate to that level.
This is not to mention the role it will play in your compensation.
Also read this post on Traveler's Rights!
How to Lodge a Claim
Now that you already know what to do in the event of a delay or cancellation, you now have to know the procedures you have to go through to successfully lodge a claim for compensation. This section handles the procedures step-by-step:
Step #1: Get in touch with the airline
Start off by contacting the airline you were to travel with. Many are often tempted to confront the travel agents who sold the tickets to them, which ought not to be the case.
If it was a code-share flight, the claim ought to fall on the original rather than the partner airline.
You should lodge a formal and written communication. Some airlines will require you to fill out an online form instead.
Step #2: Describe what happened
While drafting the complaint, explained vividly what exactly transpired in the run-up to the delay.
These include a detailed explanation of what went wrong, the amount of money you require as compensation, and the basis for the justification for compensation.
Maintain a great deal of courtesy, decorum, and professionalism in your parlance. And of course, be patient.
It takes longer for the airlines to make up their minds as regards the best way forward.
Step #3: Escalate your claims
In case you do not receive an official feedback within a realistic time-frame, typically within one business day, you may have to escalate your claim.
You may wish to invoke the assistance of either the Alternative Dispute Resolution (ADR) or the National Enforcement Body (NEB).
This case should also apply if you genuinely feel that the airline unjustly denied you compensation.
Step #4: Try out the Small Claims Courts
If all the intervention mechanisms above fail to yield the required positive outcomes, it is probably time you took your claim to the small claims courts.
You will have to hire a lawyer to help you in navigating this treacherous terrain. This is because legal disputes are often complicated and long-running.
You are also advised to form an umbrella body of all the passengers concerned to make it easier to fight this battle.
What to expect after lodging a complaint succesfully
If your complaint goes through successfully, you should expect appropriate compensations. These compensations vary from jurisdiction to jurisdictions and circumstance to circumstance.
Under the European Union laws, you are eligible for the following forms of compensations and under the given circumstances.
Scenario I: Flights delayed for longer than 2 hours
In case you had already boarded the aircraft but the take-off was delayed for longer than 2 hours, the airline is obliged to take care of you.
It should provide you with food, drinks, access to e-mails, phone calls, and airport transfers. If the airline does not take care of these incidentals, you are advised to go ahead and meet them at your own expense.
Only keep the receipts and demand compensation later.
Scenario II: Flights delayed for longer than 3 hours
If your plane does not take off after more than 3 hours, you are entitled to the privileges spelled out above.
Over and above these, you are also entitled to some cash compensations.
You are entitled to €250 for flights shorter than 1,500 km, €400 for flights spanning between 1,500 and 3,500 km and the intra-community flights (flights within the European Union) that exceed 1,500 km, and €600 for those flights straddling more than 3,500 km.
Scenario III: Flights delayed for more than 5 hours
Lastly, if your flight is delayed for a period longer than 5 hours, you are advised not to take it at all.
Whether you take it or not, you are entitled under the European Union laws of full refunds of the flight.
You may also qualify for a full refund of the flights that are operated by the airline in question.
This is not to mention that you may even opt to ask the airline to return you to your airport of departure at no cost.
The airline has to also provide your basic necessities as stipulated above.
Conclusion about yout delayed flight claim
Now that you are aware of the subject matter of delayed flight claim, you may take your next flight with utmost confidence and peace of mind.
Please share this information far and wide. It will help every other person who may also badly need it. Best of luck in your next flight experience!
You can also find out why to buy travel insurance.