Over my several years of angling adventure, I have been to countless fishing destinations which allowed me to explore different fishing opportunities in various parts of the world. These fish-abundant locations are almost infinite that I can find them almost everywhere, and they always bring success and pleasure to my fishing trips.
However, there are also locations which I find incredibly unforgettable and worth returning to because of their uniqueness and elegance.
I may have already forgotten how many places I have been into because of my passion for angling, but these three fishing destinations are what I will surely remember as they all captivated my heart and made me not believe my eyes because of the things they can offer.
#1 Islamorada Island, USA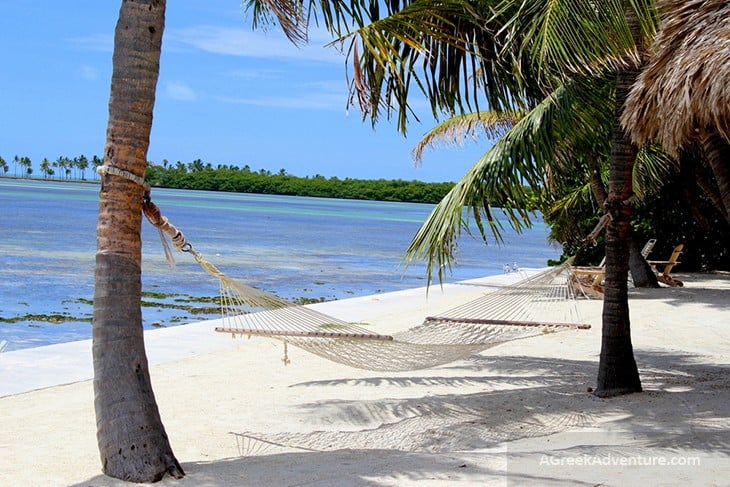 Islamorada is one of the best fisheries since it is a diverse fishing spot which means that you can catch various species of your target. Spin or fly angling will surely give you an immense opportunity to catch prime saltwater fish.
Are you into Sports Fishing? Islamorada is the right fishing destination for you. The richness and abundance of Islamorada's flats and fisheries make it a perfect fishing spot for Bonefish, Tarpon and Permit fishing.
Apart from these species, Islamorada is also a home of other fishes such as Black, Drum, Snook, Redfish, Black Drum, Trout, Snapper, Sharks, and Mackerel.
Islamorada, a location also known as "Village of Islands," is a year-round fishery because of the presence of game fish and active fish species regardless of any season or month of the year.
Tarpon is the most widely-sought after species during spring, and you can surely catch many of them on the flats or in the backcountry in the morning before you explore the ocean side banks for further fishing adventure.
Summer fishing is almost similar to Spring fishing. The only difference is that permit fishing is more popular during this season since tarpon fishing begins to slow down.
Fall fishing is perhaps my most favorite fishing season in Islamorada. Whether you want to go bone-fishing, red-fishing, or permit-fishing, you will surely be successful during this time of year.
How about winter? You can enjoy angling even more during this cold season especially when you explore the Florida Bay backcountry which offers world-class flats fishing.
With all these wonderful facts, it is no surprise that Islamorada is regarded by many anglers as the sports fishing capital of the world and a paradise for any fishing enthusiasts.
#2 Tree River, Canada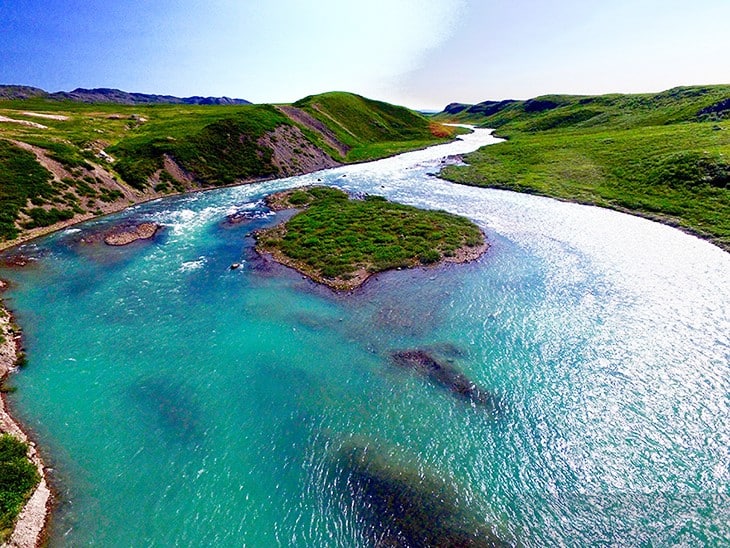 via //greatbearlakeoutdoors.com
This river at the western section of Nunavut in Canada is another fishing haven that any angler will surely enjoy not only because of the abundant fishing opportunities that it provides but also because of its mesmerizing scenery.
This spot is just about four miles from the Arctic ocean, and it is popular among many anglers across the globe because of the presence of Arctic char which is a type of cold-water salmon.
Catch and release policy is observed in Tree river that allows you to take one arctic char which you have to cook up immediately. That is not a bad thing since one char can be as huge as 20-30 pounds. In fact, I have learned that the biggest one ever caught here was about 32 pounds!
If that already thrills you, let me tell you that there is more to explore and enjoy in Tree river. Do you love fly-fishing? This spot is a must-try destination for you.
Because tree river holds the largest and most aggressive arctic char in the world, catching your target ones on a fly can be difficult yet exciting.
#3 Abacos Island, Bahamas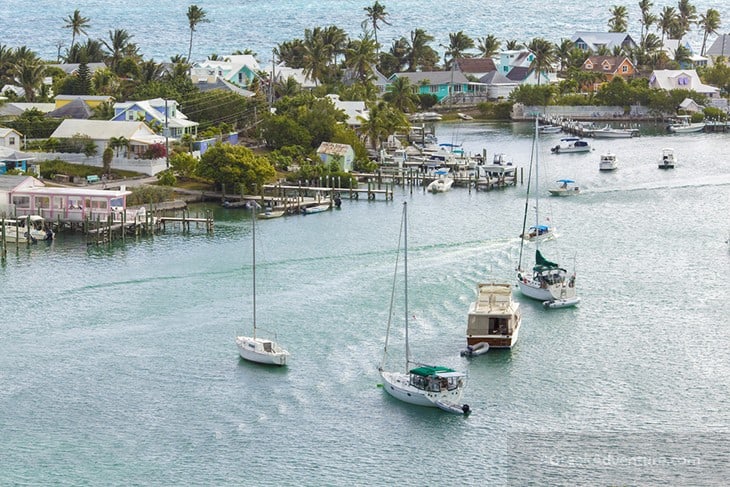 In Northern Bahamas lies another fishing paradise which is home to unexplored forests and uninhabited cays. The name of the said place is Abaco islands which comprise of two main islands: Little Abaco and Great Abaco.
Some of the most famous islands I have explored are Elbow Cay, Green Turtle Cay, Tilloo Cay, and Great Guana Cay while its largest town is Marsh Harbour.
The moment I came and witnessed the majesty of this fishing destination, I knew that there is a vast range of fishing opportunities there, and I was right.
In shallow water, I encountered bonefish. Offshore, I battled with several blue Marlins. All these are awesome experiences which prove that this spot is a great place for game fishing.
Indeed, it is! In fact, various tournaments happen every year in this place, and these are held in different marinas including Green Turtle Cay, Hope Town, and Marsh Harbour. Some of the common water sports are fishing, sailing, and diving.
The weather in Abaco is known for being pleasant all year round. On average, the temperature ranges from the mid-60s to upper 80s during summer. In November, the prime season starts which lasts from April until May.
Meanwhile, if you want to have discounts for a vacation in the Bahamas and come across great accommodations to visit for your fishing trip, I suggest that you travel there around June and July.
Conclusion:
Did you enjoy learning the fishing spots that I have just shared with you?
If you are also a traveler and a fishing fanatic like me, you probably already have your list of the places to visit for your trip, and I am sure that the ones in your list are also great destinations which will add fun and excitement to your next fishing adventure. However, if you think your list is not complete yet, try considering the ones I have just mentioned. Believe me; you will not regret it.
If you are an amateur in angling who want to find fishing destinations to explore but do not know where to begin, I am also writing this article to help you discover spots which will are world-class and breathtaking.
Either way, I hope I was able to make your day by sharing these fantastic fishing getaways. If so, please feel free to tell us your comments below or share this writing piece with your friends.
Biography: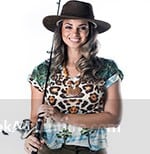 Hi, everyone! My name is Rebecca, and I just love to write and to fish! My friends call me Becca. I'm 22 years old and am currently residing in New York working at an office. With some free time I always give in to my passions, and that's why I started creating blogs and a website about fishing, it's two of my most favorite things!
Website: http://thatfishing.com
Twitter: https://twitter.com/rebecca_lilyAG