Planning for Italy? Then our foodie's guide to Italy will be very handy for your trip. Italy attracts millions of visitors each year. On top of its rich history, breathtaking sights, and friendly locals, Italy is a paradise for food lovers.
Is there a better way to explore a new culture and get to know the locals than through their food and the eating rituals?
Italy is a country that takes pride in its culinary heritage. It's not only known for its mouth-watering pasta, golden olive oil, delicious bread, and cheese that is to die for, but it's home to some of the best wines too. So, Italy should definitely be on your travel list if you're a foodie and wine lover.
Itally is far more than pizza (though, their pizza is divine)!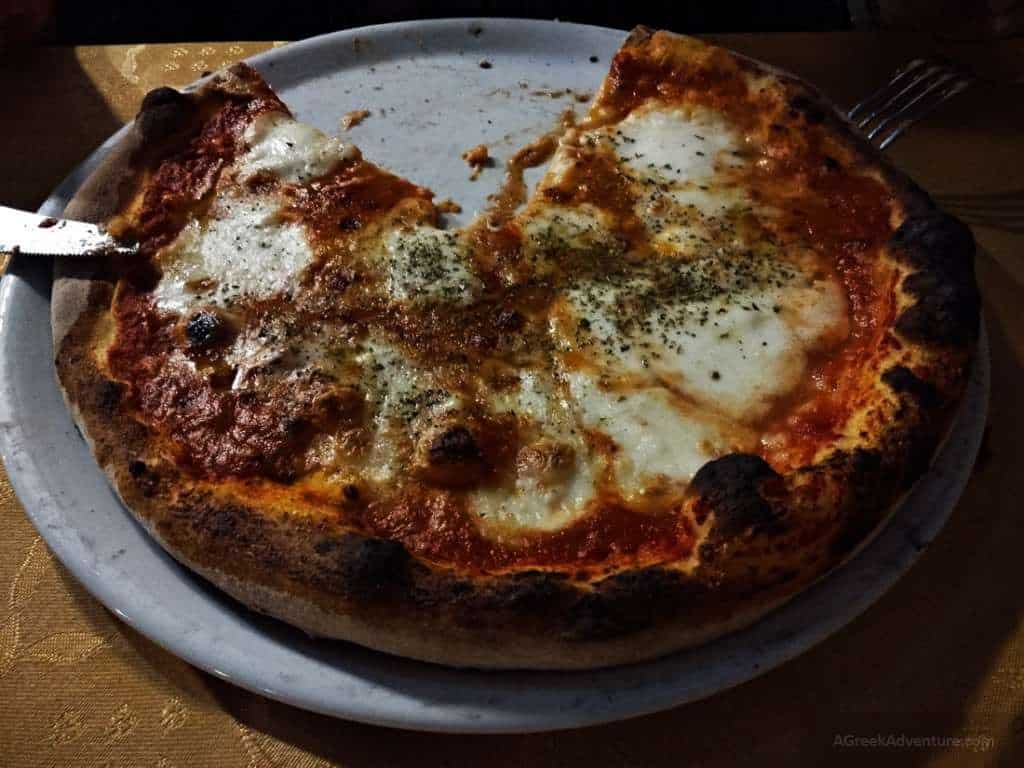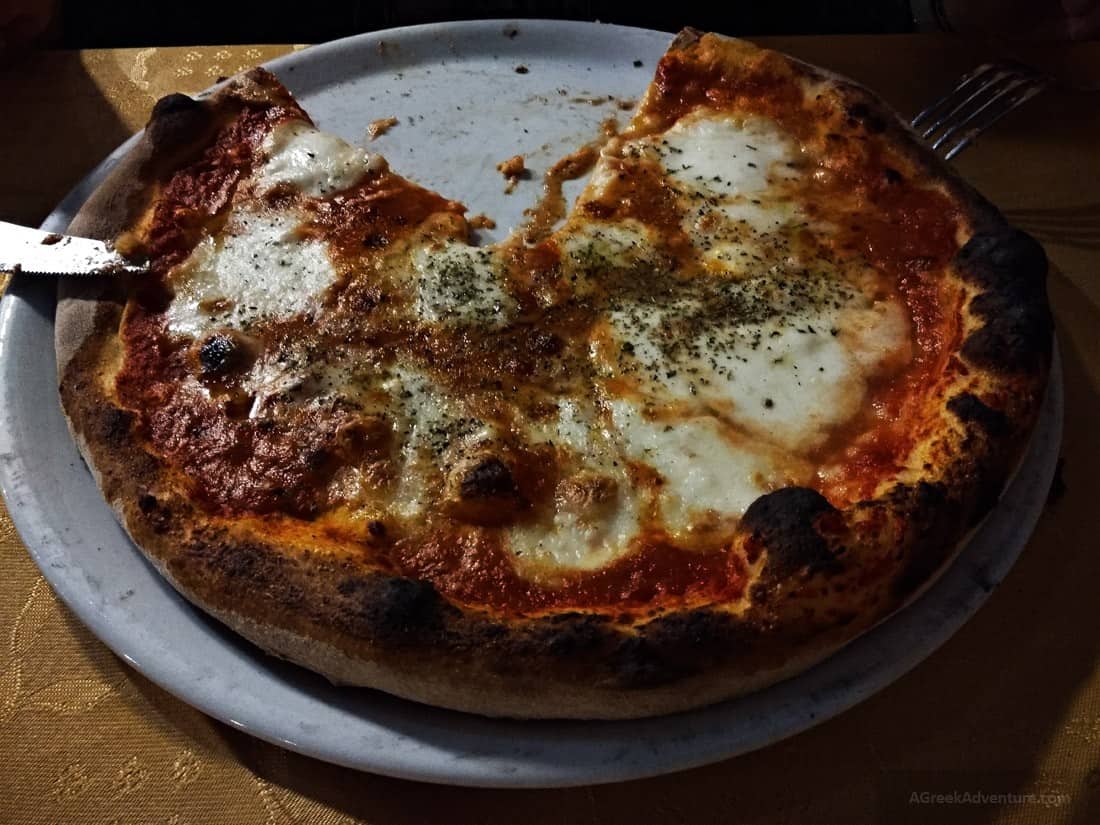 While Italian food is as diverse as the nation's landscape, it can be overwhelming to know what to try, and this, of course, depends on the region you're staying in. If you're visiting multiple regions, you will be able to try very different foods, as Italian gastronomy is very diverse and different from region to region.
Our Foodie's Guide to Italy
The food in Sicily and Sardinia is nothing like the food you'll experience on the mainland. The Dolomites reflect their Austro Hungarian history, and the cuisine in the Amalfi Coast reflects its location between Naples and Salerno. All of the cities offer a distinctive, unique style, taste, and flavor. It's not just all about pizza and pasta! You'll find yourself drowning in fresh and local produce.
Strap yourself in for one hell of a foodie tour throughout Italy. We'll now cover the most famous regions. We hope you enjoy our Italy food guide as much as we enjoyed creating it!
What To Eat in Milan, Italy?
Risotto – This is a creamy rice dish that originates from the north of Italy. This dish is made by toasting rice with butter and onion, adding stock, and then leaving to cook until soft. It can often be quite difficult to get it right if you're cooking it yourself, but the Italians make it look effortless. The most traditional Risotto dish is called 'Risotto Alla Milanese' – this is made from meat stock, bone marrow, saffron, and cheese, which is how it gets its vivid yellow hue!
Piadina – Piadinas resemble quesadillas, however, it's slightly thicker yet lighter and crispy. The thin Italian flatbread is stuffed with meat, cheese, and vegetables. This dish can be found all over the city and is excellent for grabbing as a snack if you have a busy schedule.
Busecca (Trippa Alla Milanese) – In the Milanese dialect, Busecca is the word for "tripe". This dish is a hearty, filling soup that is great for the winter season. It's made of tripe, various vegetables, beans, tomato puree, and broth. It's not as popular in restaurants, as it was commonly known as a 'peasant' cuisine, but traditional restaurants serve it when the cold weather hits.
Read more for Milan.
What To Eat in Bologna, Italy?
Tortellini al Brodo – This translates to tortellini in broth. It's made with spinach pasta and ravioli, which includes cheese, vegetables, and other traditional Italian ingredients. Tortellini is the most iconic pasta shapes in Italy, so you shouldn't pass up on the opportunity to experience pasta bliss.
Tigelle – These are the small, flat round disks you'll see on your travels. Tigelle is simply made from flour and water. And they are traditionally cooked in a tigelliera. You can pair them with other foods, such as prosciutto and mortadella.
What to Taste in Florence (Firenze)?
Bistecca Alla Fiorentina – The most popular dish in Florence, the Florentina steak. Perfect for the meat lovers, you can enjoy a T-bone steak, which is fire-grilled on the outside, leaving it pink on the inside for that extra taste. It's then seasoned with salt, pepper, freshly squeezed lemon, and roasted chestnuts to give an additional smoky flavor.
Gelato – Florence has some of the best gelatos in the whole of Italy. They showcase some exciting combinations of flavors that go down exceptionally well with locals and travelers alike. This frozen dessert makes it ideal for the summer, so you can cool down with a tasty treat.
Read our post for Florence!
What To Try in Rome, Italy?
Alesso di Bollito – Italy enjoys their simmered beef dishes. Although they're not as popular today as they once were, the tender cuts of beef are well worth trying.
Maritozzi – The go-to breakfast when you're in Rome. It's margarine based faux croissant. They're sweet buns that are sliced open and filled with sweetened whipped cream.
Trapizzino – The 2009 invention by the experimental pizza maker Stefano Callegari. He combined triangular wedges of pizza, sliced them open, and stuffed them with classics such as chicken cacciatore, meatballs, and more.
See more things to do in Rome.
What to Try in Naples?
Pizza – Obviously, we had to include this on the list! Naples became the birthplace of pizza, when one chef decided to add tomato to Roman focaccia in the 18th century, and what beautiful creation they made. Make sure you head to Antica Pizzeria, which is the oldest pizzeria in the world. Fun fact – it opened in 1830!
Sfogliatella – This is a must-try for pastry lovers. It's filled with ricotta cheese, candied peels, and spices.
Read about Naples and things to do in the Italian Riviera.
What Foodies Must Eat in Sicily?
Arancini – Remember the creamy risotto we mentioned earlier? Well, imagine it in a ball that's breaded and deep-fried. It's an iconic dish in this Italian region and makes for a perfect snack when you're on the go.
Sarde a Beccafico – Sicily is quite famous for its sardines. This type of dish sees sardines stuffed with raisins, breadcrumbs, and pine nuts before being baked.
Cannoli – For the travelers with a sweet tooth! Cannoli is a small deep-fries pastry tube, which is then piped with creamy ricotta. It's sold in bakeries all over Sicily, and we highly recommend trying one… or 3!
Read our posts for our trip to Sicily and the best beaches of that location.
Conclusion for our Foodie's Guide to Italy
While Sicily is part of Italy, you will be pleasantly surprised by the difference in both nature and food varieties.
Sicily has a far more warm climate as it is placed at the very south of Italy. That contributes to the taste and texture of foods, on top of the local style of cooking.
Italy, is a place where "dolce-vita" dominates as the essence of living. It is not by chance that a large part of the "Eat, Pray, Love" movie shows tons of things about eating and living in Italy.
Did you like our foodie's guide to Italy? Have you been? Fee free to send us your impressions and read Go Exploring: Best Dolomites Hiking Trips.