People often think that hiking and trekking are the same thing, but is it? Do you know the difference between the different types of hiking? There are many different types and hiking entails fun and adventure, but which one is suitable for you?
With our article, we help you find out which types of hiking to better experience nature.
10 Types Of Hiking
Find all the hiking types explained. Some of them are pretty straightforward on what they are about, but are they? Read our explanation and click on the different links to go deeper into the details of the hiking types.
Day Hiking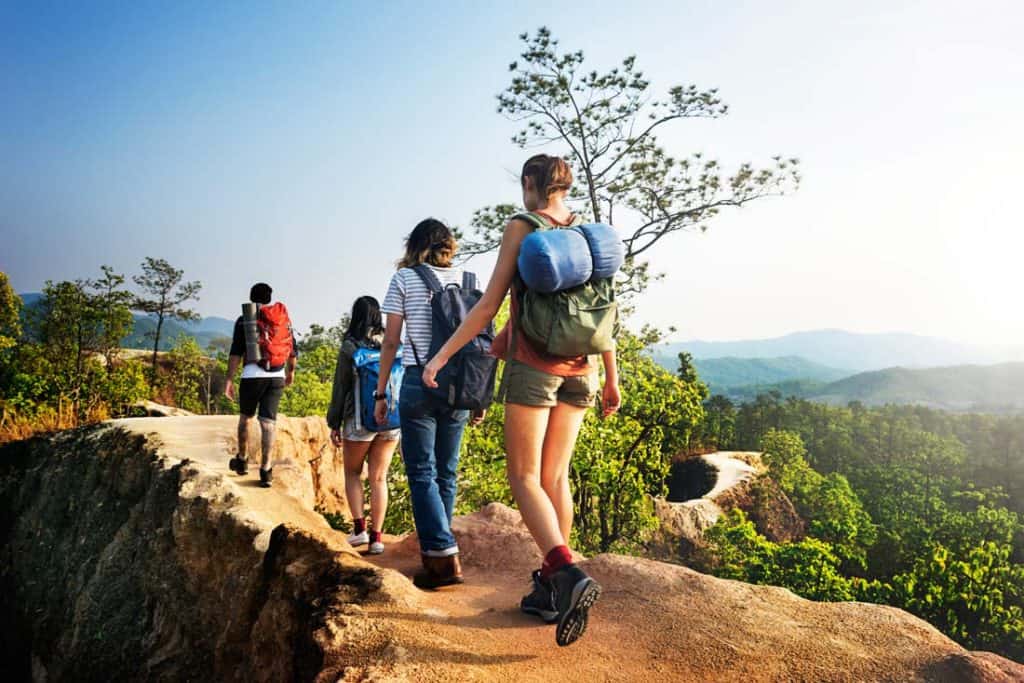 We mainly refer to relatively easy hiking trails that you can do up before the sun goes down with this type. Even the gear related to this hiking type has a similar name. That is the hiking daypacks, for example.
As this type is not complex, it is somewhat helpful to do it even for walking mediation. It is relaxing and refreshing, and you need minimum gear.
Summit Hiking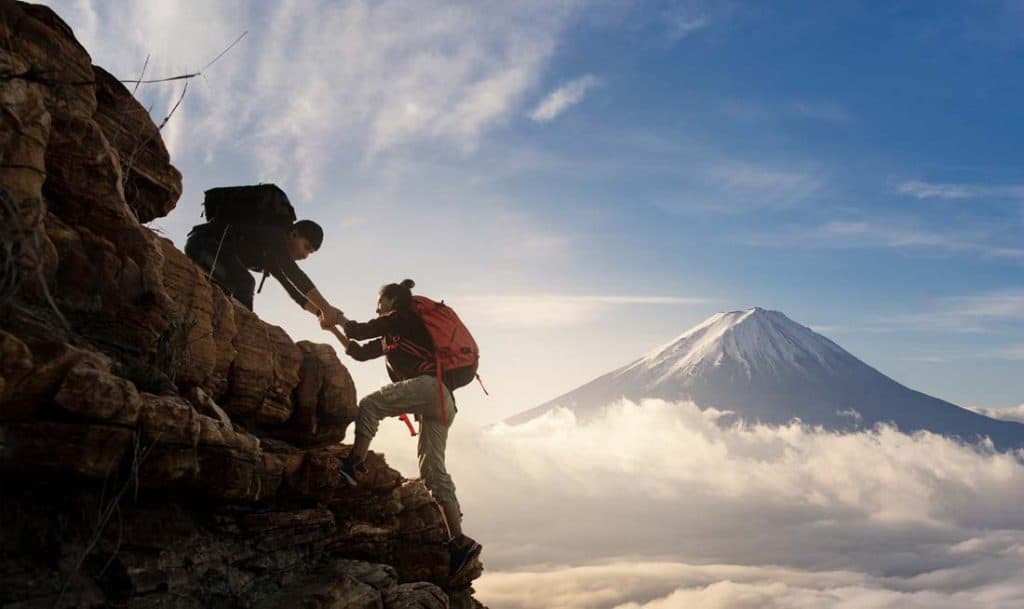 If you fancy going uphill, then this is for you. It builds up leg and lungs strength. This hiking type involves continuous ascent, on -many times- steep terrain. Don't forget that you have the same difficulty level going down too.
Good hiking boots are essential for this type, as for any hiking type. Depending on the weather conditions, gear and clothing vary. The views from above will always reward you for the effort you invested.
Long-Distance Hiking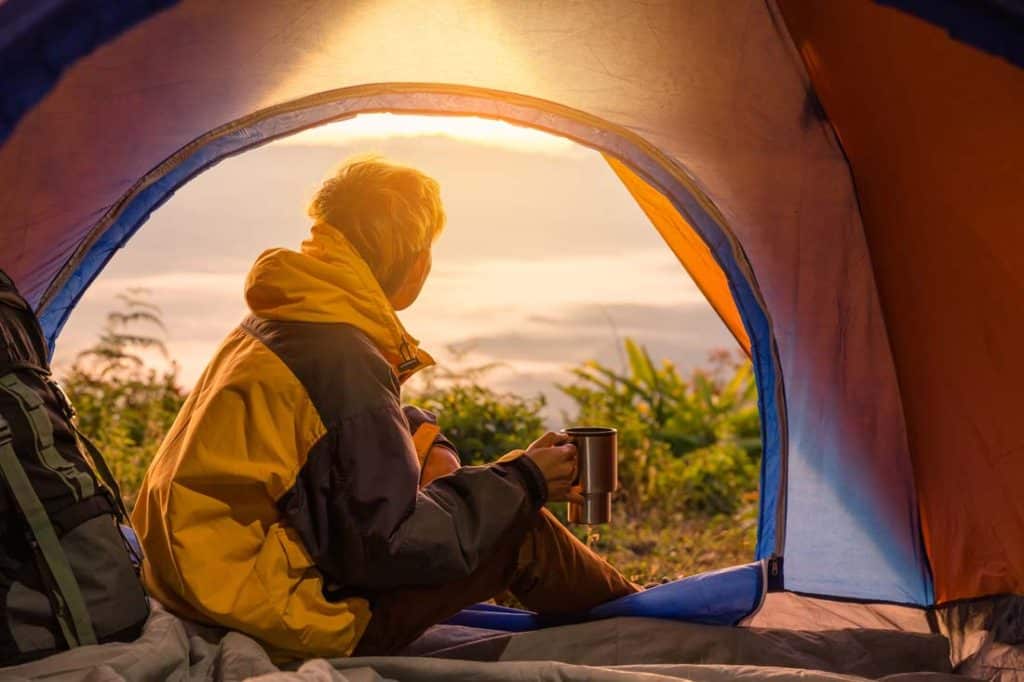 Do you love a combination of easy-going trails but walking for several days, or maybe a few weeks? Long-distance hiking is ideal for such. Typically it involves trails no less than 30 miles long and extend to several hundred.
It is considered a recreation type of hiking, as, in such trails, many of its sections are prepared to ease the hiker. On the other hand, making the entire Pacific Crest Trail (PCT) a long-distance hiking case challenges you a lot regarding perseverance and endurance.
This hiking type entails fantastic views as you walk for days and weeks. Soon, and after getting accustomed to walking for 20-30 miles per day, you enjoy the peace and nature, while the only thing you expect is the next small river and spring or the next mountain to admire.
Tons of emotions and experiences will come along your way in this hiking type, including the change of weather. It requires pretty good planning.
A famous long-distance hiking route in Europe is the Way of St. James or Camino de Santiago, but that is not the longest. Many choose to do that in sections. A list of long trails to hike in Europe is the following
| Hiking Route Name | Distance | Country |
| --- | --- | --- |
| El Camino de Santiago | 500 miles | Spain |
| Nordkalottruta | 500 miles | Norway, Sweden, Finland |
| Kom–Emine | 447 miles | Bulgaria |
| Mountain Hiking Trail of Slovenia | 370 miles | Slovenia |
| Kungsleden | 270 miles | Sweden |
| Coastal Path of Pembrokeshire | 186 miles | Wales |
| Alpi, Grande Traversata | 120 miles | Italy |
| Haute Route | 112 miles | Switzerland, France |
| Tour du Mont Blanc | 110 miles | France, Italy, Switzerland |
| West Highland Way | 96 miles | Scotland |
| Laugavegur & Fimmvörðuháls | 34 miles/16 miles | Iceland |
Longest hiking trails in Europe
Base Camping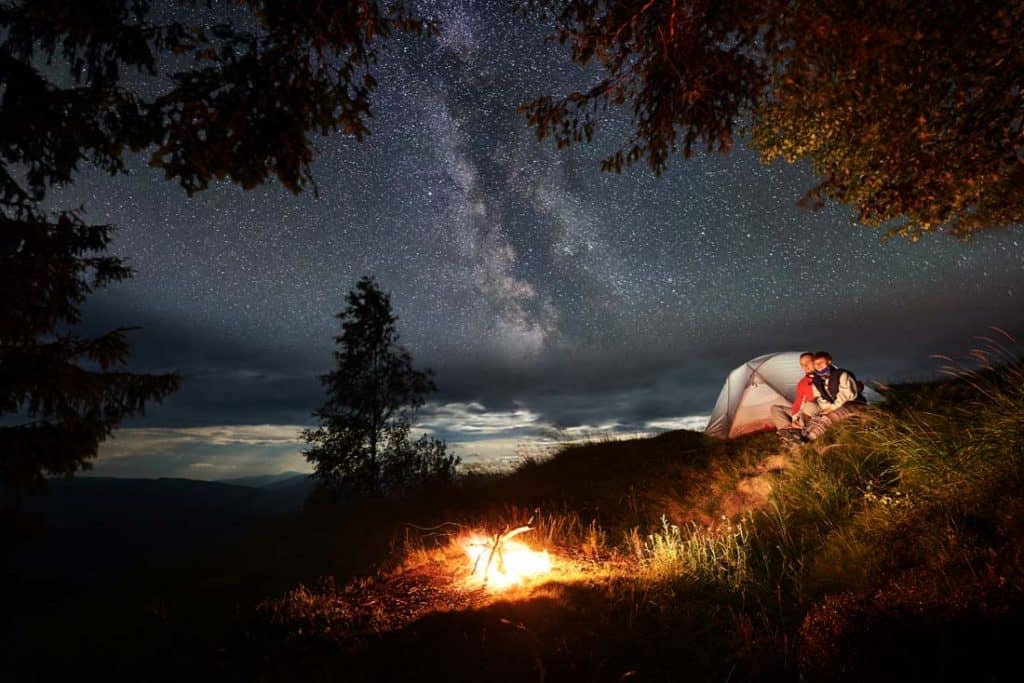 When you plan to hike for many days in different directions but still want a spot to return to every day, you can set a tent there, which will be your spot.
Base camping is precisely that. You set a camping ground where you can return every day. That hiking option has various benefits, with the most important being that you don't need to carry everything in your backpack all day long. Since you plan to return, you need to carry only the things required for the specific trail.
The people interested in base camping typically seek grounds not within an organized campground but out in the wilderness to experience nature and quietness in the best possible manner.
Section Hiking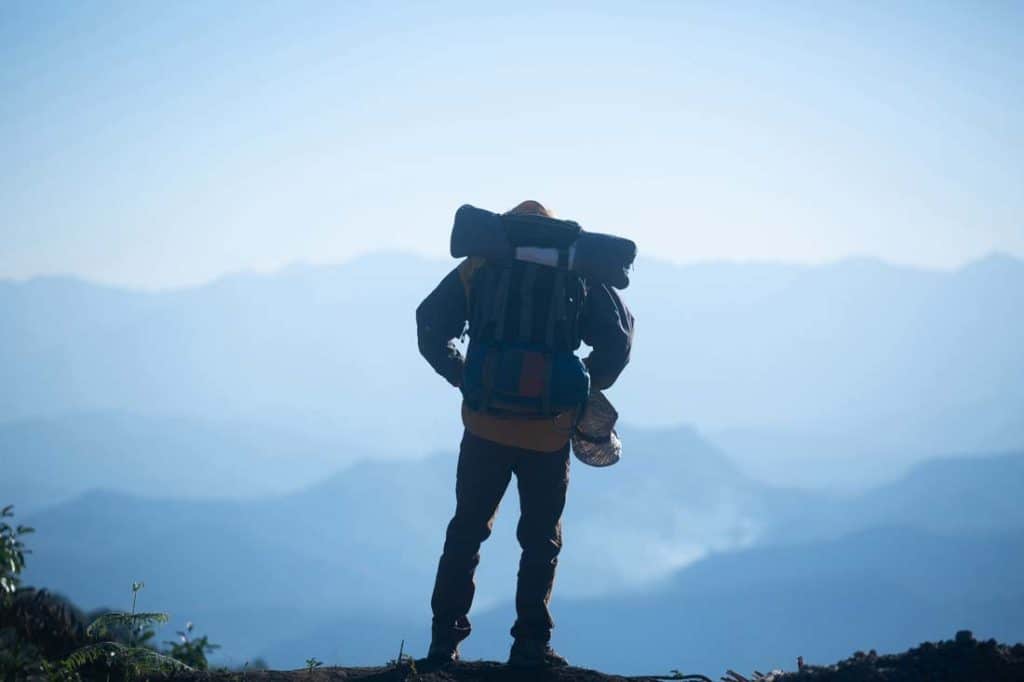 On a long-distance or thru-hiking type, someone may not have the necessary time to complete the entire trail. Such trails may take weeks to months. Some may take up to 12 months.
As such, a hiker can choose to do parts (sections) of a trail according to their capabilities, stamina, and things they want to see. Hikers like this type complete the entire trail while coming back year after year, doing one section over another or choosing to do the most exciting parts.
Others plan for this type according to their walking pace or how long they want to camp in a section. After all, the reasons each person hikes vary.
Thru-Hiking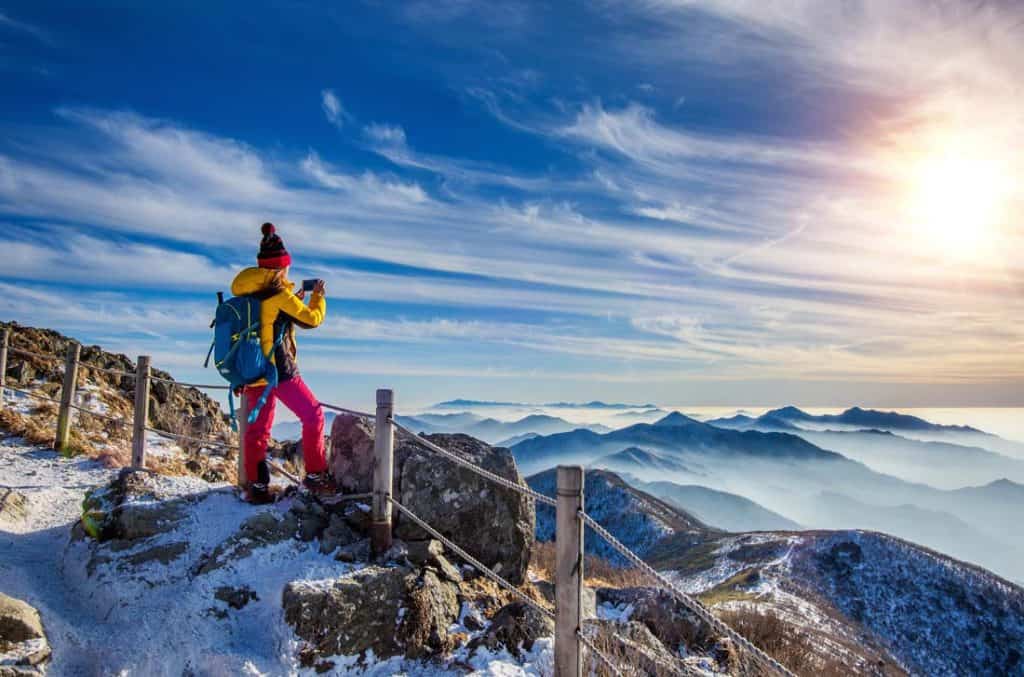 This is the hiking type that typically takes the most time to complete. It can go up to 24 months, depending on the route. This type requires excellent planning, good health, knowing the weather conditions for many months, all the restock stations for supplies, and many more.
A movie that inspired many for this hiking type was "Wild: A Journey from Lost to Found," describing the experiences of Cheryl Strayed. We think it is best first to read the book and then watch the movie.
Some of the routes that fall into this type are the following.
| Trail Route | Distance | Months to Complete |
| --- | --- | --- |
| American Discovery Trail | 6,800 miles | 18-24 months |
| North Country Trail | 4.600 miles | 8-10 months |
| Continental Divide Trail | 3,100 miles | 6-8 months |
| Pacific Crest Trail | 2,650 miles | 5-7 months |
| Desert Trail – California | 2,200 miles | 6 months |
| Appalachian Trail | 2,181 miles | 5-7 months |
| Great Eastern Trail | 1,600 miles | 4-6 months |
Longest hiking trails in the US
As you see, it takes quite a while to do any of these, not to mention the resources and availability and the different weather conditions during all these months.
That is why many prefer to do such routes in sections. Most of the time, these hiking types are first a mental challenge, with the physical one to follow as the second.
Backpacking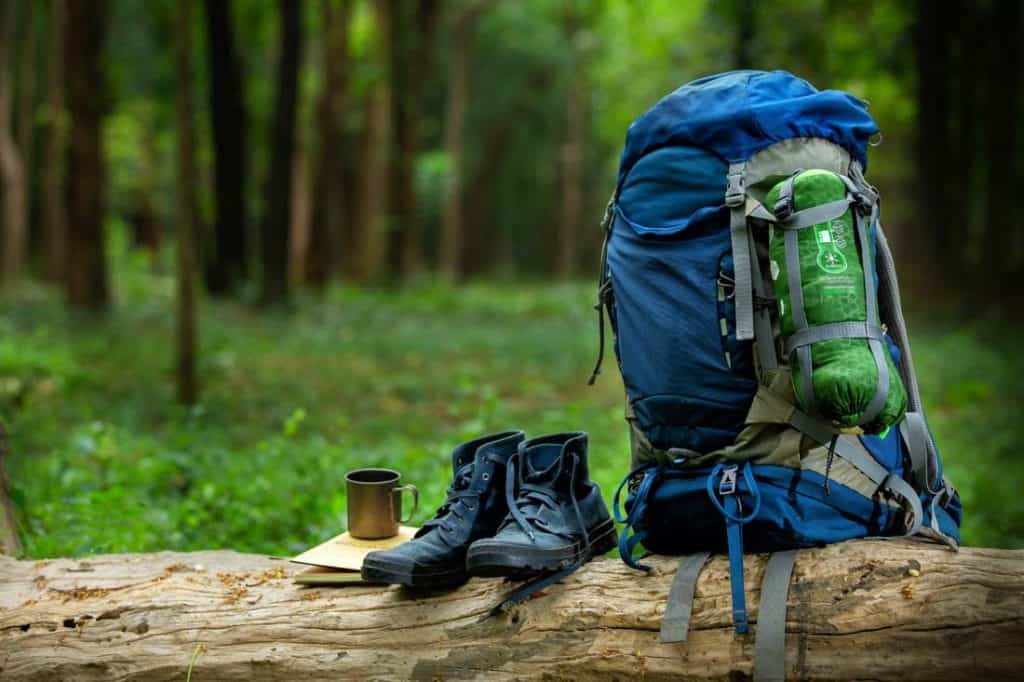 The different multi-day types of hiking described in this article are backpacking hiking types, except day hiking.
Backpacking, as an activity, means that you carry all the necessary gear in your backpack to be autonomous and able to stay outside for the number of days you planned for.
Backpacking needs a clever approach to have you need but not overdo it with weight. Read our post for lightweight and ultralight gear essential for that scope.
Peak-Bagging

Congratulations, you are a peak bagger. So, if you are a summit hiker and plan for many, this is for you. Do you plan to reach a series of specific peaks in a given timeframe?
Peak-Bagging comes with a feeling of constant accomplishment. You plan to reach one peak after another. One person did the 14 peaks that are over 8000mt in 7 months. These may not be the top peaks of the world that need a particular type of preparation. If you haven't seen the documentary, here it is.
Apart from the above extreme case, the goal of this type is to "tick-off" as many peaks as possible. Some call it an obsession, while others call it an achievement. Whatever it is for you, be prepared with the physical demands of such an endeavor. Depending on your list, you may need to acquire different skills that range from mountaineering to rock or ice climbing. For cold weather preparations, read our post for the warmest thermal underwear for extreme cold.
Bushwhacking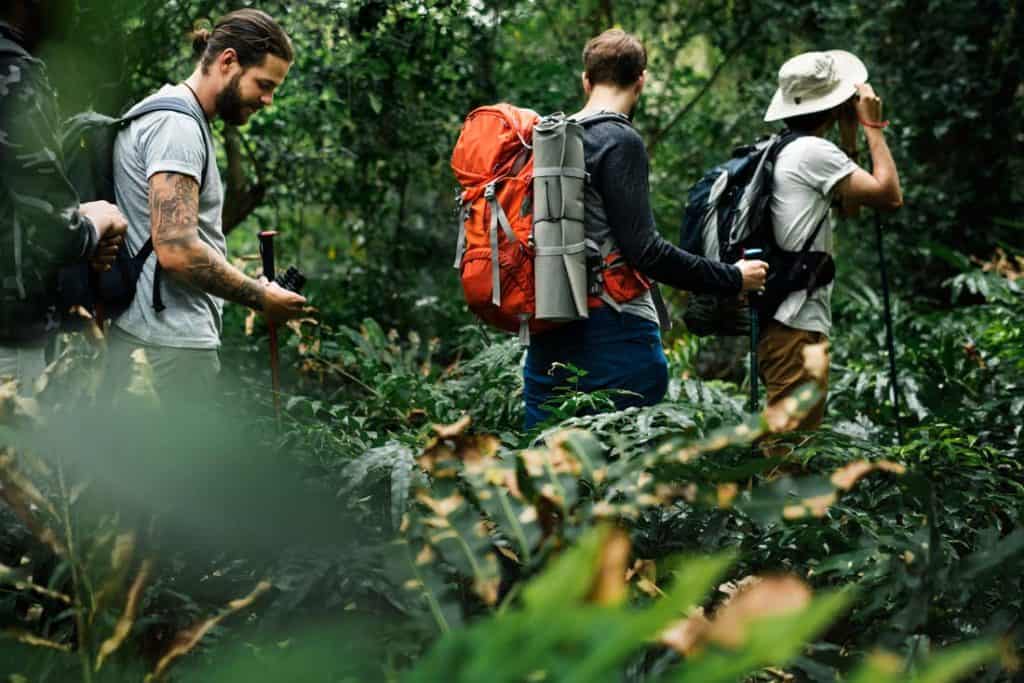 As the name implies, this type involves walking through bushes but hiking through terrains with no marked paths with tall and dense vegetation.
Under such conditions, you need to find and push your way through, using skills and tools, like maybe a machete or a small axe.
That means hiking through the wild, which involves many skills beyond plain hiking, climbing, or backpacking. You need survival skills and survival gear, as this is hiking off-trail.
Bushwhacking can last one day or many. It depends on your goal and your skills. Opening a path through woods and bushes takes more time than regular hiking, while the navigation part means you need to read a map and use a compass on top of any GPS or other electronic device you may carry.
Naked Hiking
That is the most self-explanatory title. For sure, it involves warm weather and no clothes. Naturalists will do such on the Summer Solstice in the US on June 21st.
You may find groups walking in their "birth suits" on the Appalachian and Pacific Crest trails. Of course, walking like that in nature comes with a series of risks as you are entirely exposed (pun intended) to everything that stings, bites, scratches, or irritates (2nd pun also intended).
A good hiking daypack that allows your back to breathe and not sweat excessively is needed.
Types of Hiking Terrain
All the above hiking types take place in different terrains, and almost all of the time, the landscape makes the difference in the hiking type. Except for the naked hiking type, they usually don't go for colder high summits.
Here are the different hiking trail terrains.
General Trails
These are usually the simplest terrain types. They are excellent for building up your skills and strength for better endurance. In hiking, you need to start slow and raise the difficulty. General trails divide into two subcategories.
Loop Trails: You start from one point and return to the same, thus making a "loop."
Point to Point: You start on a specific location but end up to another (not a loop).
Stage Trails
When you build your skills with general trails, you can explore stage trails. These are longer ones, whereas you need to make stops to complete them. Some of such trails may look easy despite their length but don't get fooled. They require lots of effort. As there are no loop trails, transportation arrangements are necessary.
Technical Trails
Moving from stage trails, you enter into the difficult ones. These are the technical trails. In such terrains, weather conditions along with the ground types vary. You might need to walk over and through water, rocks, pebbles, or even climb (not rock climbing). It is quite an ordeal, but it is usually too rewarding to experience many different views and adventures.
In such terrains, you sharpen your skills on walking (yes, that is a skill) and use the best of your breath, muscles, and brain. Excellent and proper gear is necessary, with the hiking boots being the number one among all.
What Is The Difference Of Trekking And Hiking?
As mentioned at the beginning of this article, many think hiking and trekking are the same. Hiking and trekking are different things.
Hiking involves easy walks in nature through easy or moderately easy terrains.
Trekking involves long and arduous journeys on demanding terrains.
As such, they sound like being close enough, but they are not. As trekking is more demanding, that means that the gear and the knowledge you need are different. In sum, the main factors that distinguish hiking from trekking are the following.
Duration of Hiking vs. Trekking: Typically, with hiking, we refer to day trips, while with trekking, we refer to multi-day trips.
Different Terrain Types: Consequently, we encounter other conditions on multi-day trips where some can be rougher than in a single-day trip. The terrains are usually harsh in trekking and shift between dirt roads, ascents, rocky grounds, pebbles, and many more.
Hiking vs. Trekking Gear: As conditions and length vary, the trekking gear tends to be more sophisticated and technical. While in a day hiking, you may "get away" with a good pair of boots and regular clothes (though not recommended); in trekking, you need better boots, base layers or jackets, hiking pants or/and underpants (depending on the temperature), waterproof or water-resistant backpack and a few more. On multi-day trips, you need a camping tent, a sleeping bag, a sleeping pad or a hammock, food, utensils, etc.
Physical and Mental Difficulty: Trekking is more demanding due to more difficult terrains where usually involve lots of uphills and downhills. Hiking is considered more of leisure activity, though that is not entirely true in many long-distance hiking options.
What Type Of Activity Is Hiking?
By definition, hiking is considered a recreational activity, although all activities could be characterized like that. The "walking" part (in contrast with, i.e., climbing) is what enhances "recreational."
As an activity, hiking is way more affordable, requires the minimum amount of resources, and in its non-strenuous version, is not demanding for an athlete's level physical and mental condition.
It is suitable for mental health, as it happens in nature, far from the noises and stress of a city.
You can do it solo, with a partner, in a group of friends, or with hiking clubs and associations found almost in any city in the world. You can take short hiking walks (7 – 12 miles), half-day ones (12 – 20 miles), or full-day ones.
Most available services in hiking-friendly destinations provide an extensive range of amenities and facilities, including gear, location, sightseeings and weather conditions information, traditional food and drinks, and other refreshing opportunities.
Top Mistakes in Hiking
There are some common mistakes among newbies in hiking, with underestimating the circumstances and not planning well, being the number one. On top of these others met are the following.
Not planning for enough water
Water is essential for performance and health during hiking. On a hot or cold day, most hiking beginners will bring less water than they need. In some rare cases, they carry way more, but typically they bring less. While walking, you need to sip a bit every 20-30 minutes. That can be up to 1 liter every 2 hours. Even if you "heard" that there will be springs to replenish your water supply, you never know if the water is potable or if the spring has water. Water is essential for a few hours of day hiking as it is for multi-day trips. In cold weather, you do need to drink water too, which is often neglected.
Too much or too less gear
All the gear you don't need is that extra weight that creates exhaustion. It is good to be prepared but always consider the conditions. For example, carrying your hi-tech sleeping tent on a 4 hours day hike is usually not something you need, but a first-aid kit is a must. Using your multi-day backpack instead of a day pack equals unnecessary weight, with lots of space.
Wearing the wrong hiking gear
Sweat pants, cotton t-shirts, and wool footers won't do the job. They are not moisture-wicking; they become heavy when wet and will catch a cold. It is best to invest in some affordable technical clothing. It will make your hiking pleasant, comfortable, and with no risks of getting sick. The same stands for hiking boots and shoes, which is the most essential part of any type of hiking.
Conclusion on Hiking Types
There is a different type of hiking for every interest and taste in the world. First and foremost, hiking, trekking, or any other outdoor activity is an excellent opportunity for getting exercise and improving mental health.
Long walks were the means for people to discuss, contemplate and explore matters of life and their inner self through the ages. It is not by chance that the very concept of walking meditation is an actual practice for Buddhists and many other philosophical systems.
Seeing your limits and setting new goals with nature as your aid only provides good results.
If this post gives value to your reading on types of hiking, please consider the related posts below: