Where is Kirfi, someone may ask, and why to go there for trekking? It is located between Fokida and Voiotia prefectures. It's the tallest top is called "Xirovouni", which translates to "Dry Mountain".
The reason for this? There are no springs as you walk to the top.
Here it starts.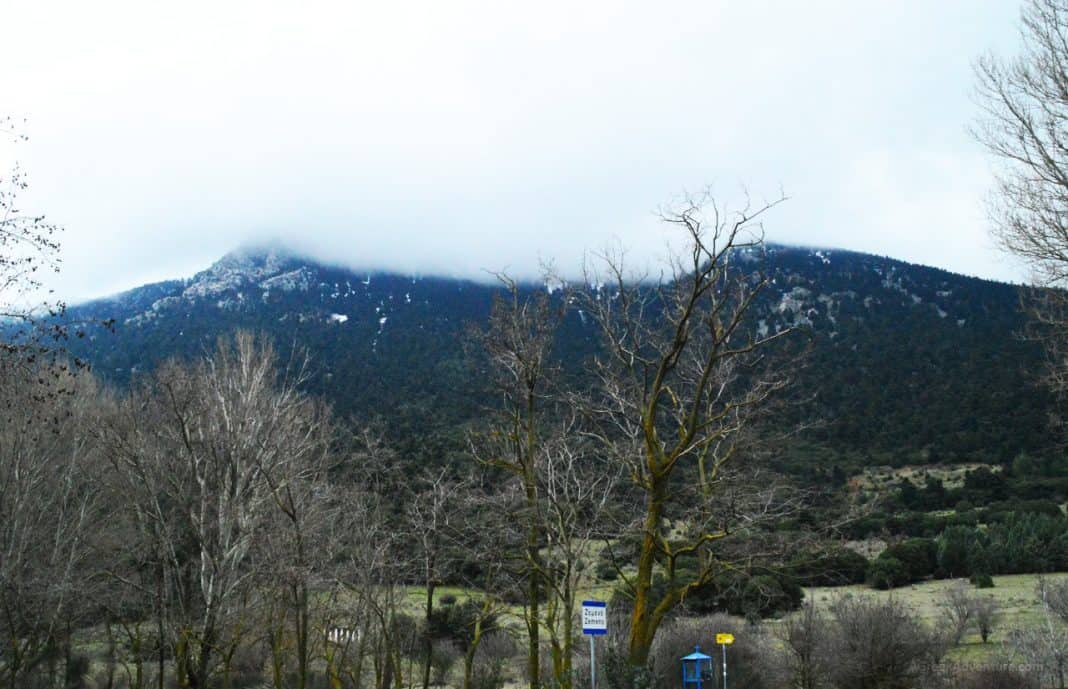 Part of our root was through a forest and part on naked ground.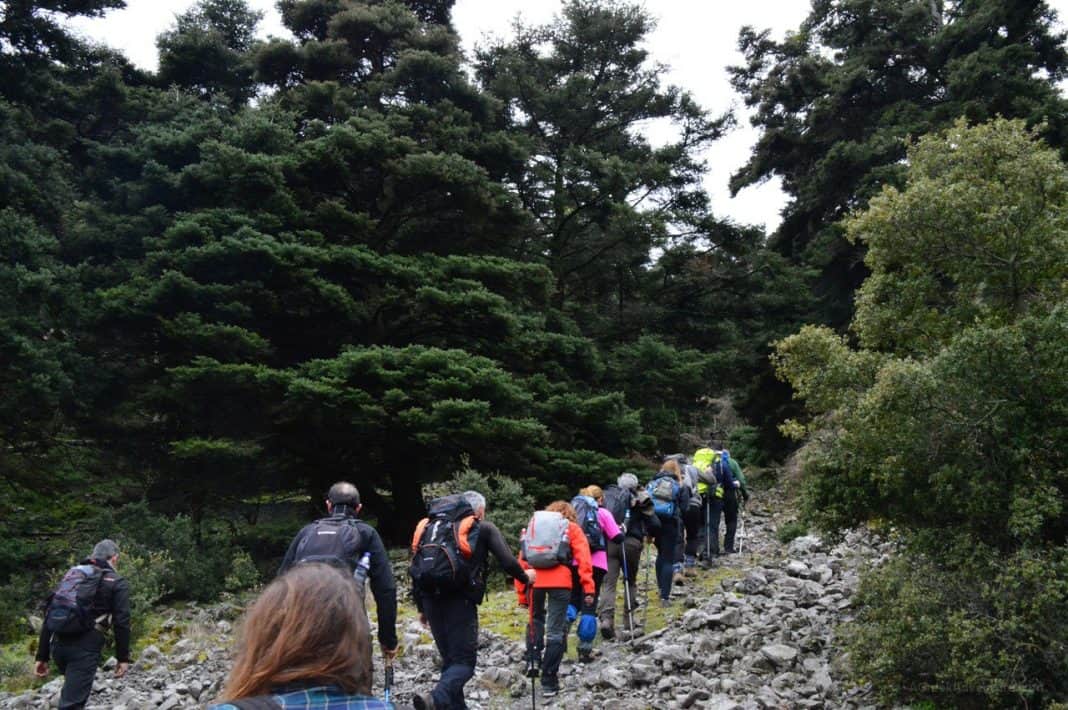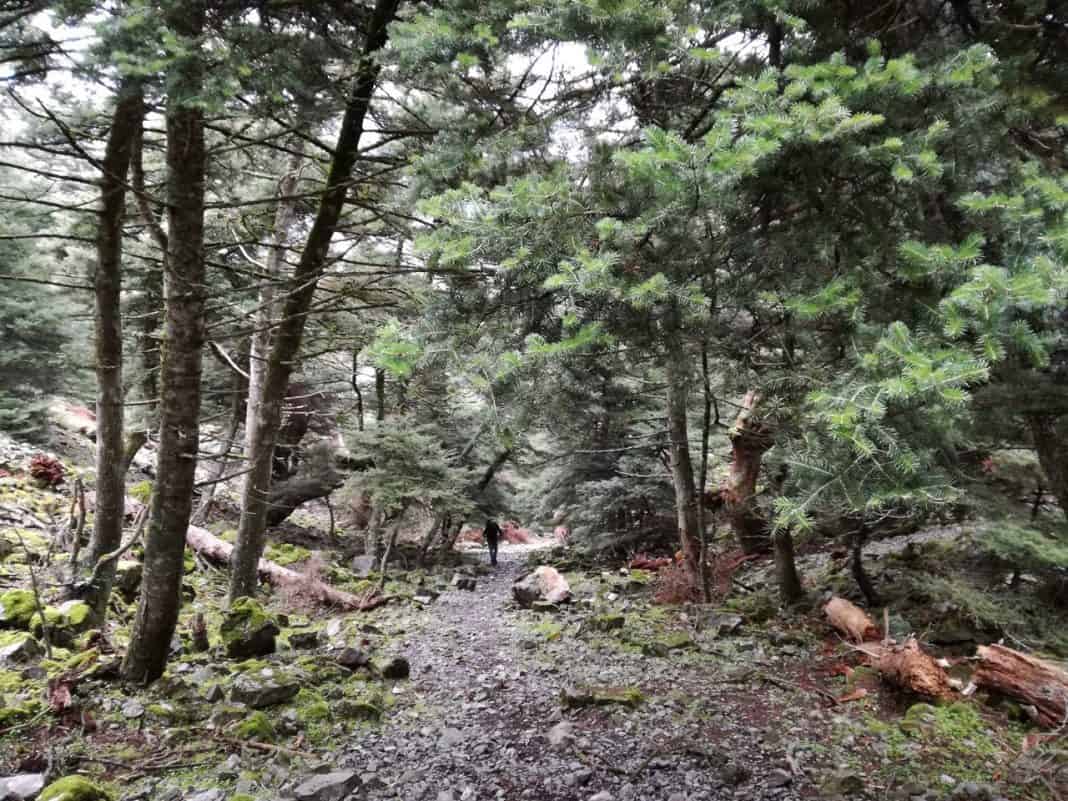 The inclination was pretty high so you need strong legs to go up. Yet, with a slow but steady pace you will enjoy and complete the route.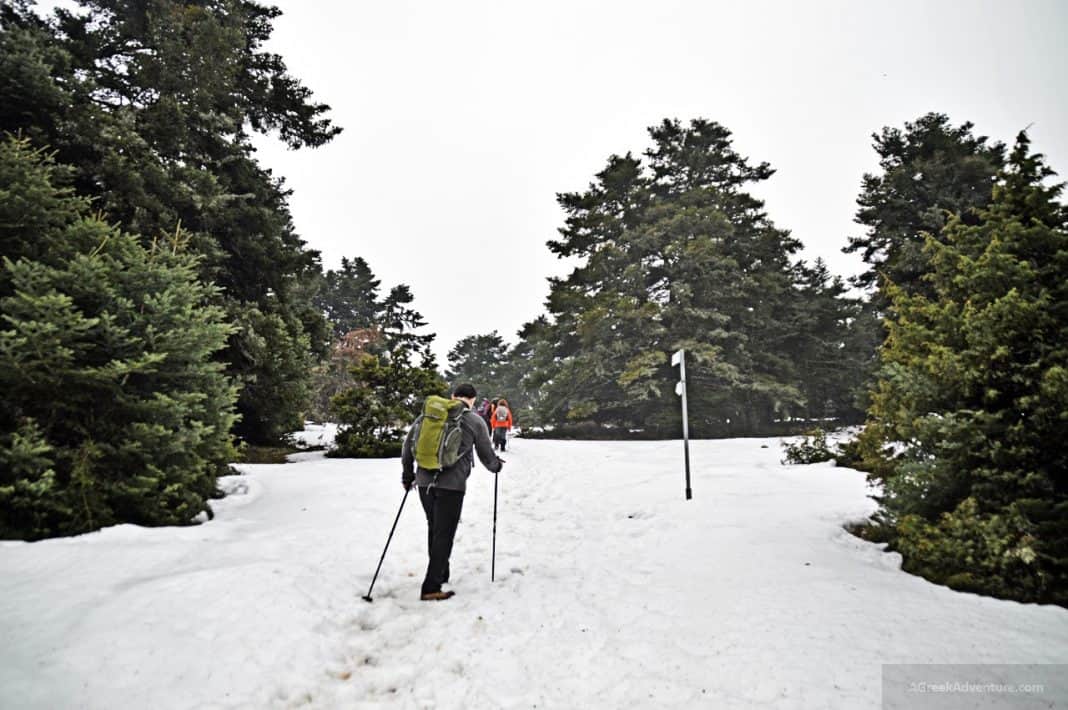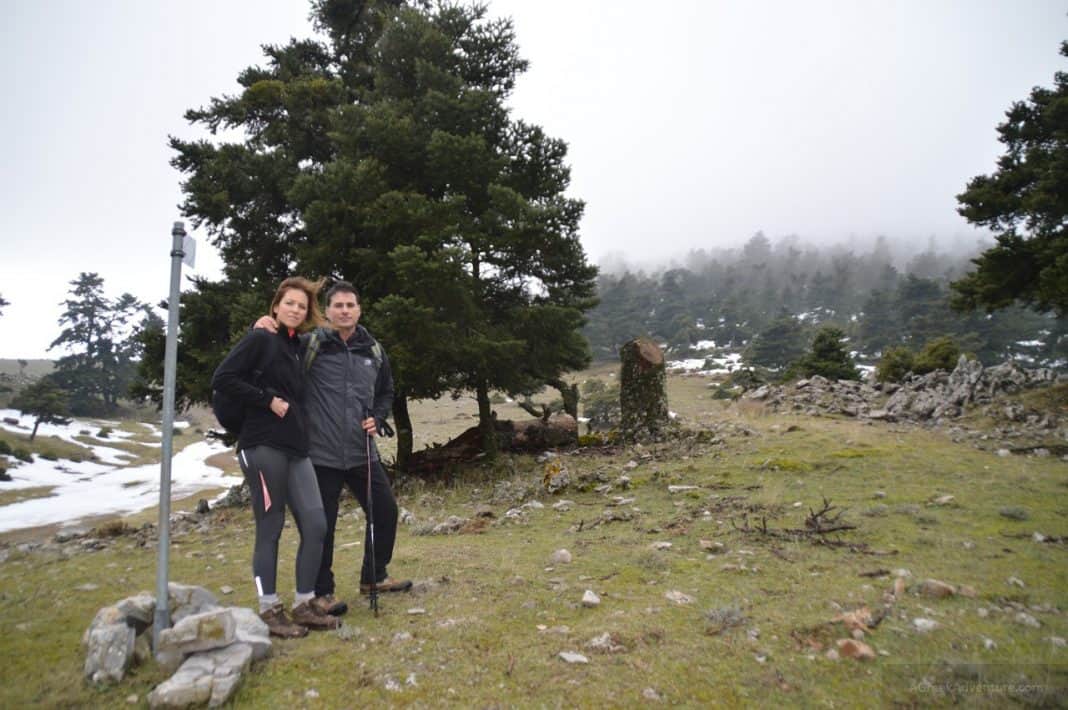 Having a small break. The whole day was a bit cloudy and pretty cold too.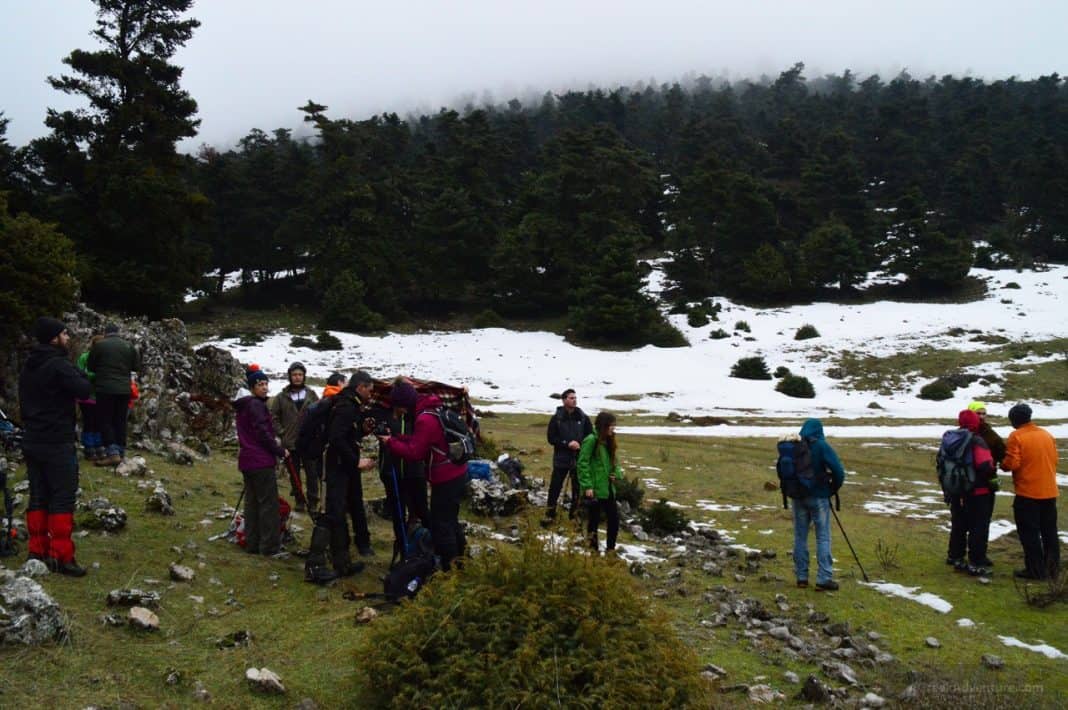 Moving further up the mountain.
The surrounding view is magnificent. The height of Xirovouni is 1560 mt and when we went there (first days of February) there was still a bit of snow.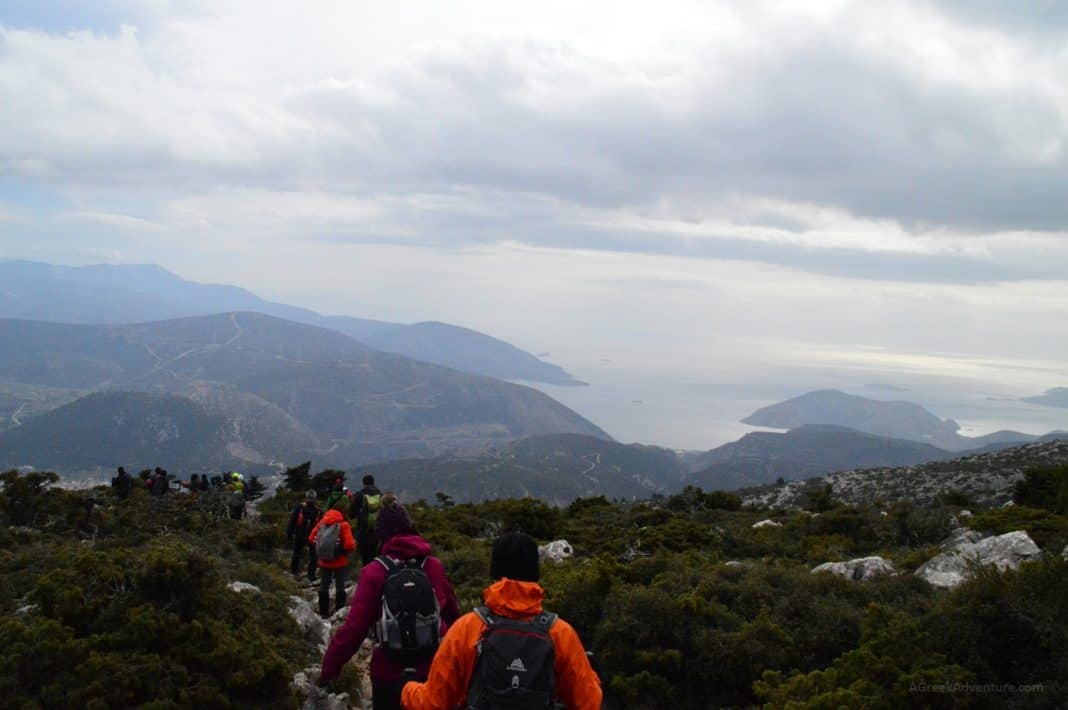 So you need some warm clothes and pretty good shoes (read this hiking for beginners long post).
Walking distance is around 6 hours (from village of Zemeno) and the altitude difference is 760mt.
Distance from Athens is around 1.5 hours.
Going downhill was a bit tricky since the ground was mostly pebbles and gravel from the broken rocks.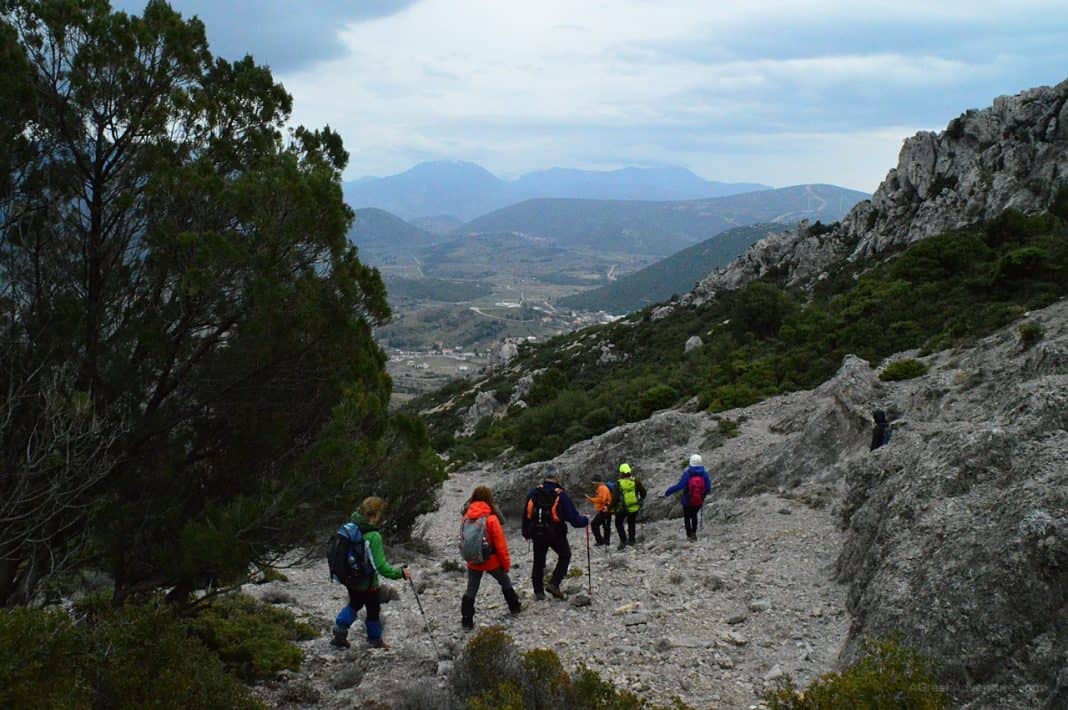 Yet, the view was still quite rewarding.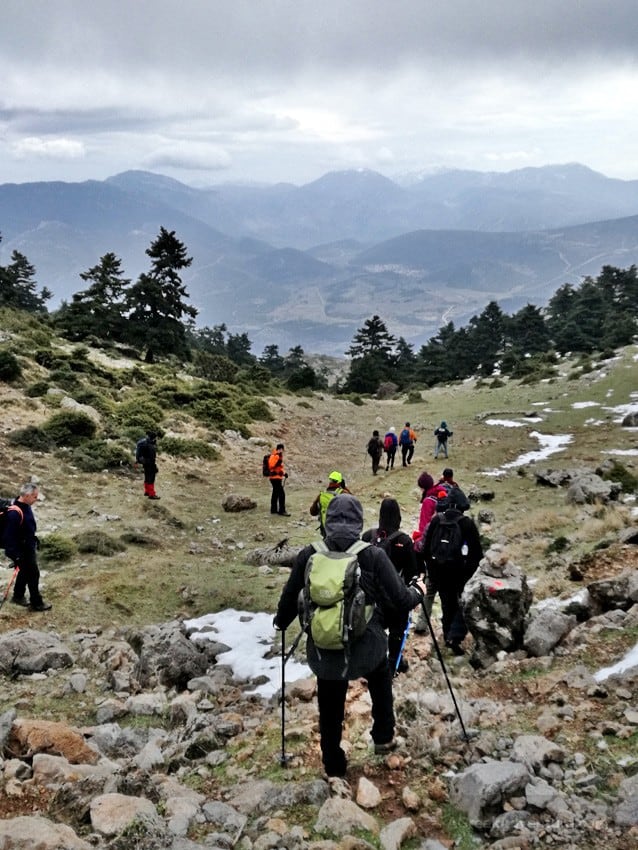 And here is the end of this route.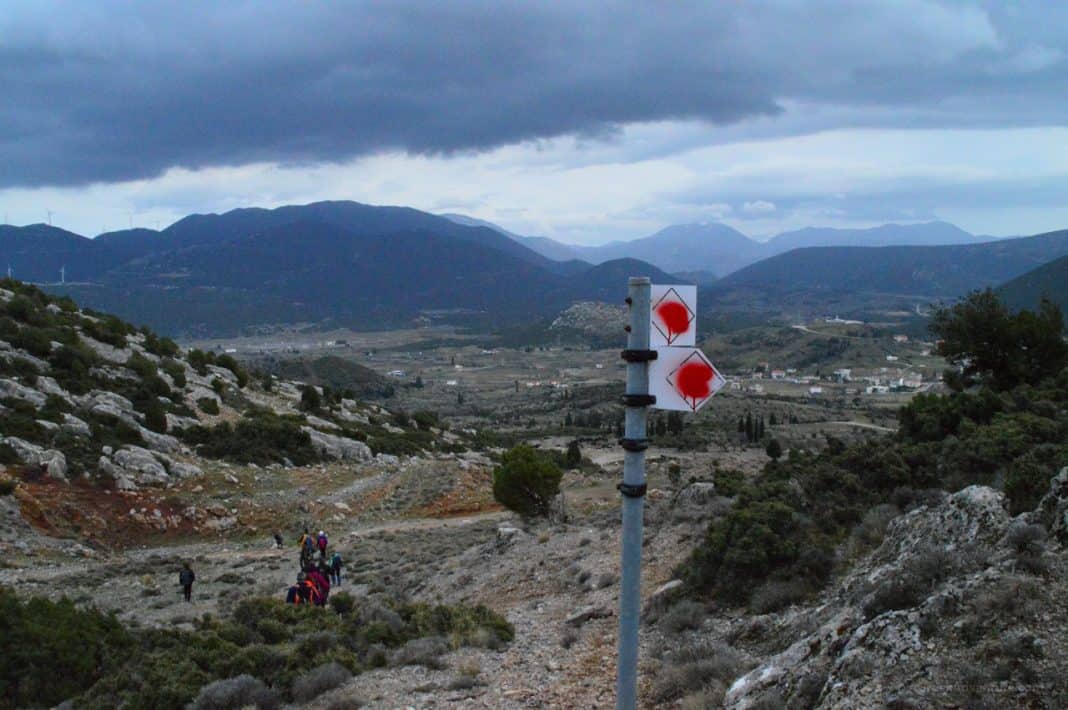 What happened next, was the "traditional" replenishment of proteins and carbs at a local tavern, along with some local red wine.
All well and with lots of fun.