Italy is brimming with great food, stunning scenery and an utterly romantic aura. It is somewhere that attracts tourists from all over the world. Whether you're looking to unwind by the lake, be in the midst of the bustling cities or wander ancient sights, there is something for everyone in Italy.
The country is renowned for its historical monuments, making Italy a great place to go for some of the world's most iconic landmarks. With this in mind, you're probably wondering about the best places to go to see them all.
If you're planning a trip to beautiful Italy and want to know more about its fascinating sightseeing spots, you're in the right place! Keep reading to learn more about this fantastic country and where to go to catch a glimpse of its renowned areas.
Venice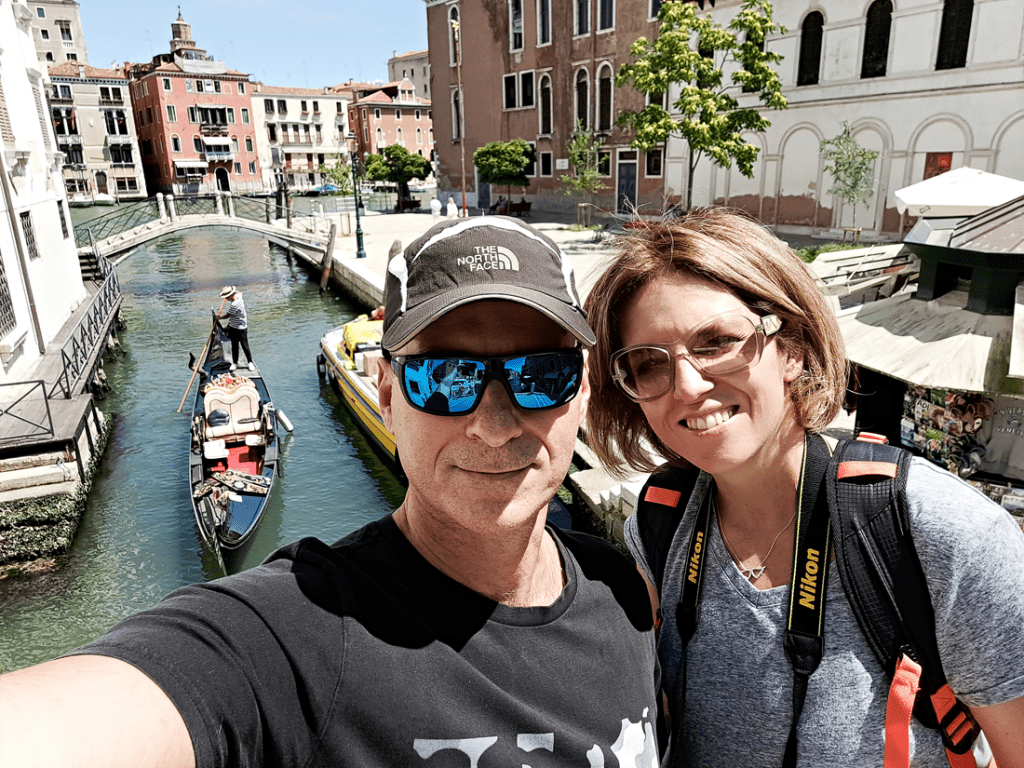 Sightseeing in Venice is a must. It attracts visitors year round and with so much to see and do here, you'll never be left feeling bored. The city made of water is iconic for many due to its intriguing infrastructure and fascinating transportation.
You will find yourself travelling by Gondola when visiting Venice as this is the main way to get from A to B when staying here. As you glide along the canals, spend some time taking in the colourful buildings and stunning architecture surrounding you.
Visit the Piazza San Marco where you will find some of the best tourist attractions in Venice. From the Basilica of St. Mark to Doge's Palace, this beautiful city showcases some of the best of Italy.
Pisa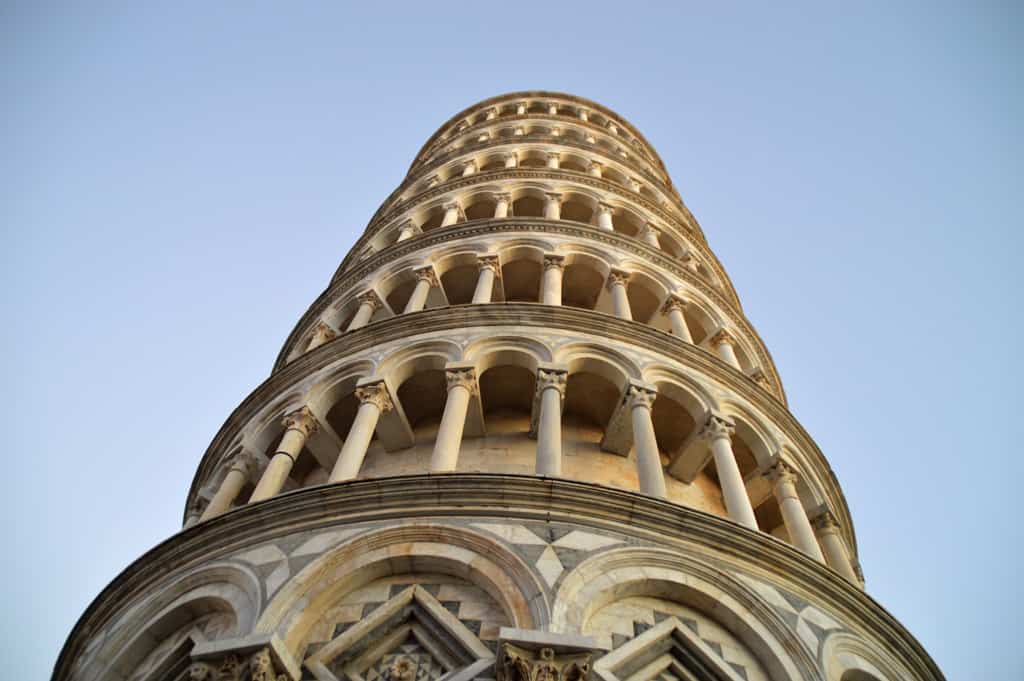 When you think of Pisa in Italy, The Leaning Tower of Pisa always comes to mind. This is one of the most famed landmarks in the world, with thousands heading here to check out the intriguing structure.
For anyone seeking the best sightseeing spots in Italy, The Leaning Tower of Pisa is a must! Snap a picture next to the building, all whilst learning more about its construction and history. Pisa is also a beautiful place to visit for many of its other sights. This small but mighty city has great public transport links to other popular destinations in Italy. Just a short train ride from Florence, you can spend some time soaking up all of Pisa's top attractions and then head to the bustling neighbouring city.
Florence

For art lovers, cultural explorers and sightseeing enthusiasts, Florence should certainly be on your list of places to visit in Italy. Being the birthplace of the Renaissance, this is one city not to be missed for anyone looking to soak up some Italian history and heritage.
From the renowned Uffizi Gallery to Michelangelo's David statue, you will find several incredible sites worth seeing. Spend some time wandering around the multiple museums whilst learning more about the city's origin, or marvel over the breathtaking art in the galleries throughout the metropolis.
After you have spent some time wandering around Florence, stop off at one of the mouth-watering restaurants. Here you will find incredible Italian cuisine, alongside breathtaking vistas of this wonderful city.
Milan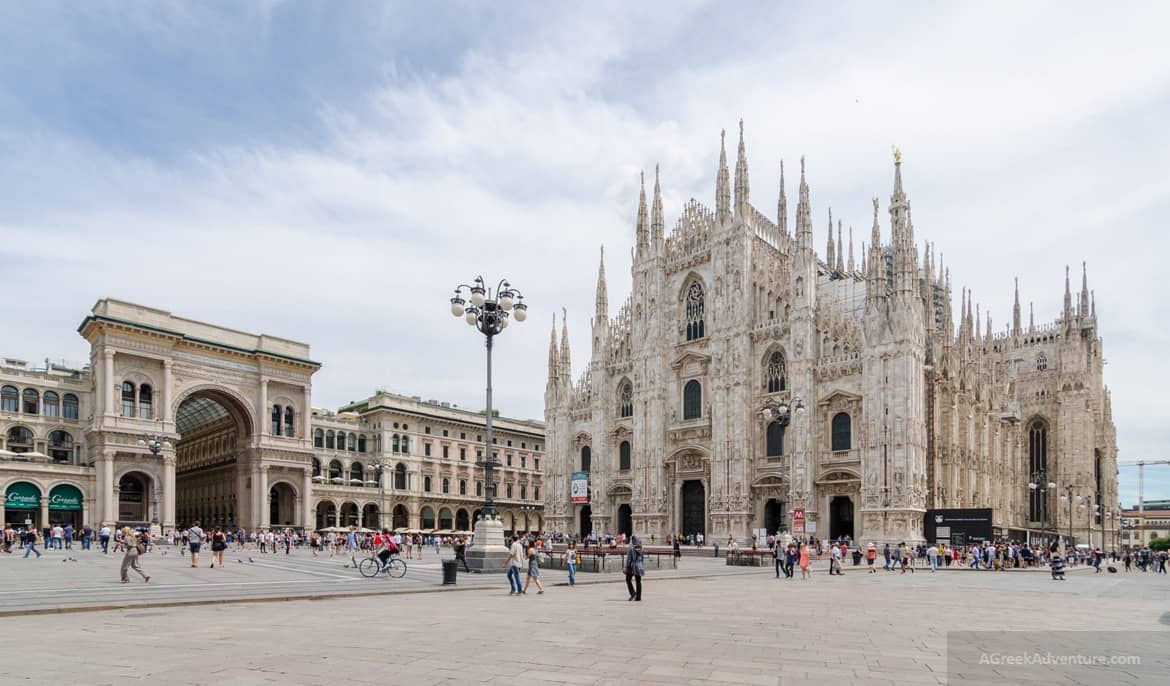 Many know Milan for its fashion and high-end designer shopping. Whilst this is true and certainly worth checking out when visiting, the city also has some outstanding attractions. Many visitors choose to stay in Milan to witness the stunning Milan Cathedral, a huge structure displaying fascinating Gothic-style architecture.
It isn't well-known that Milan is also famed for being home to multiple talented artists over the years. From Michelangelo to Leonardo da Vinci, much of their work was born in this wonderful part of Italy. With this in mind, you will find museums and art galleries scattered throughout the city, allowing for the perfect place to check out some of the country's best sightseeing spots.
Tuscany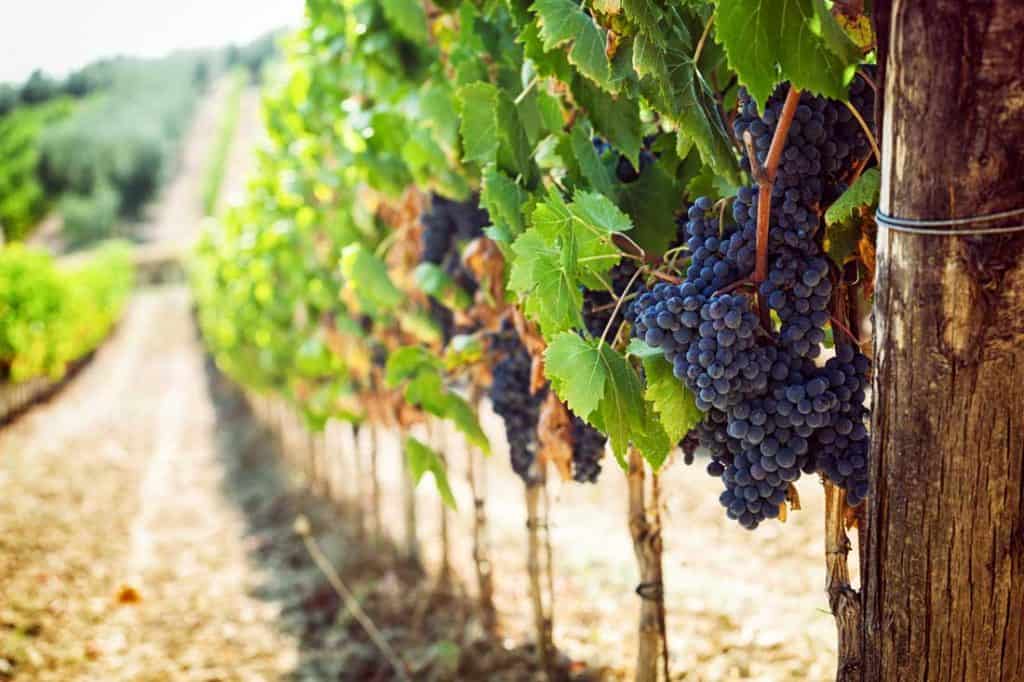 Tuscany differs slightly from many other popular sightseeing areas in Italy. Its rolling countryside and calm atmosphere make it the perfect place to go if you're seeking some seclusion and relaxation whilst visiting here. Although, don't be fooled into thinking you won't find much to see and do, because there are still attractions in abundance.
Be sure to check out the many ancient vineyards, here you can try out some of the best wine in the world. Sit back and relax as you taste the many grape varieties, all whilst breathing in the stunning surrounding scenery.
After you have spent some time exploring the wineries in Tuscany, head to the Tuscan hill towns. Places like Siena provide a wonderful day out as you explore the cobblestone streets and marvel over the stunning Cathedral. Many say that Siena is similar to Florence, just on a smaller scale. This makes it the ideal place to go if you're hoping to escape the hustle and bustle of the busier cities in Italy.
Rome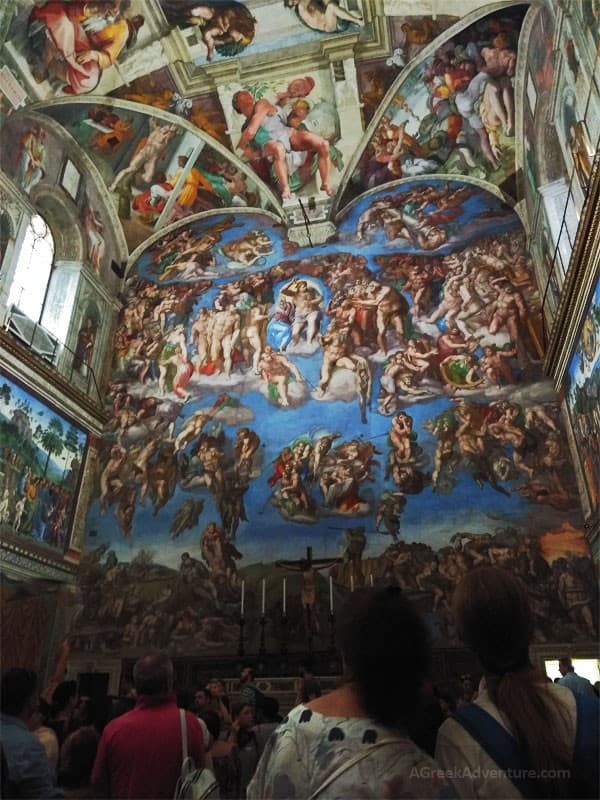 Of course, there was no way we could write about the best sights in Italy and not mention Rome! The city is renowned for its tourist attractions, iconic landmarks and stunning architecture at every twist and turn.
Being the capital city of Italy makes Rome a must-visit destination for anyone seeking a sightseeing trip in the country. From the frequented ancient Colosseum to the Trevi Fountain, Spanish Steps, St Peter's Basilica and much more, you will find breathtaking sites in abundance here.
Rome is the perfect place to go if you're seeking an authentic trip to Italy. Displaying everything from fine dining, traditional cuisine, ancient architecture, stunning structures and bustling streets, you get a bit of everything in this buzzing city. It is ideal for those who want to see as much as they can in one trip, as it's all waiting for you in this incredible part of the country.
Lake Como
Lake Como is a frequented tourist spot, mainly for its plethora of incredible natural beauty. Here you will find a place brimming with lovely waterside properties, mighty mountains towering in the backdrop and lush greenery at every turn.
No matter where you look in Lake Como, you are surrounded by stunning Italian architecture. This is a truly romantic destination, perfect for anyone seeking a little tranquillity in Italy. Tucked away at the foot of the Alps, you get a true sense of the country's incredible natural landmarks here.
Take a cruise along the water to take in more of what beautiful Lake Como has to offer, or wander through the many quaint towns and villages. Although this is a quieter part of Italy, you can still discover lots to do and plenty to see when visiting.
Capri & Sorrento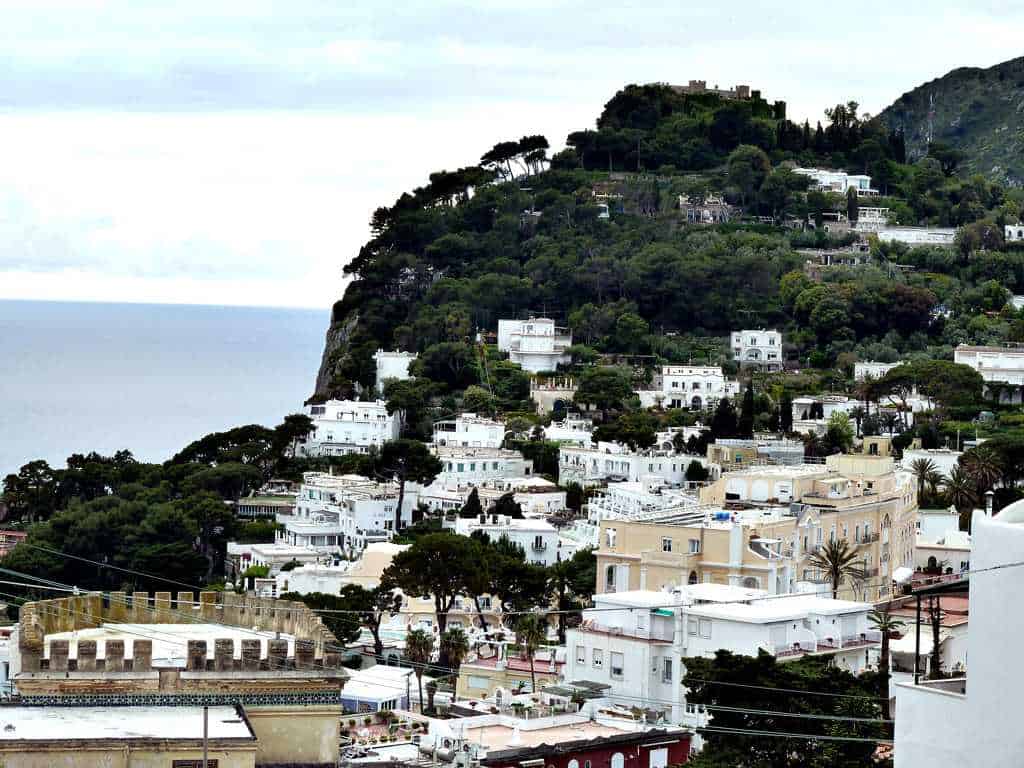 Much like Lake Como, Capri and Sorrento display a calmer, more peaceful side of Italy. With Capri situated on the stunning Amalfi Coast and Sorrento nestled away on the Sorrentine Peninsula, you will find places brimming with coastal vistas and beauty no matter where you look.
When visiting Capri, be sure to take a trip to Blue Grotto. Here you will find a huge flooded cave that shimmers as the sun reflects off the water. Surrounded by raw, rugged scenery and towering cliff edges, this is a must-visit attraction in Italy.
For those hoping to check out Sorrento, a trip here is sure to impress. The bright, colourful buildings and magnificent coastal vistas will take your breath away. Spend some time exploring Piazza Tasso where you will find a scenic square, alongside a historic church and statue. There are so many things to see and do here, you will find yourself needing more time just to catch a glimpse of it all!
The Cinque Terre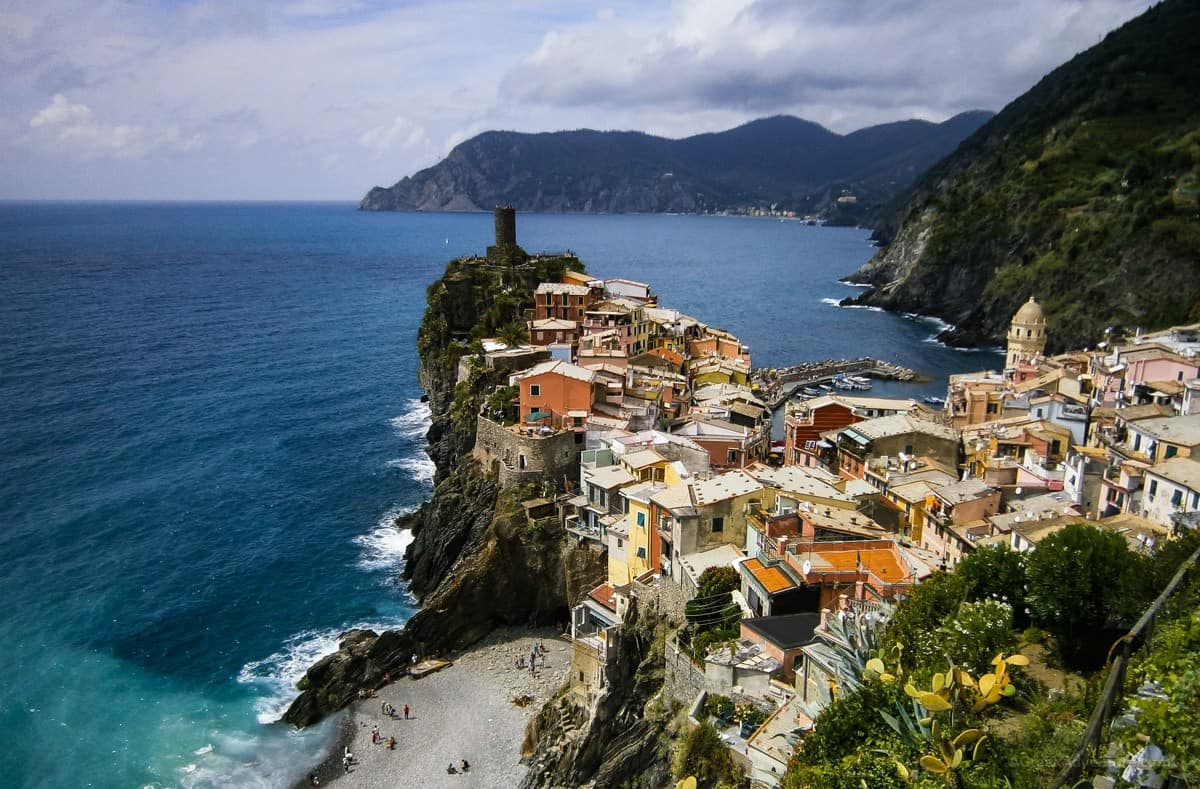 The Cinque Terre is like nothing you have ever seen before. With five towns gripping the side of the rocky cliff edge, it provides a unique and intriguing place to visit. Once completely inaccessible by land, the towns can now be reached and are certainly worth seeing.
Wander through the many hillside villages, with bright colourful houses lining the cliff's edge. Hike along the renowned Via dell'Amore, where you can take in the breathtaking coastal sceneries, whilst stopping at the quaint towns along the way. For those who prefer to enjoy the views at a leisurely pace, you can travel between towns by train. This is one of the best ways to make the most out of Italy's stunning panorama, alongside its impressive architecture.
Summary
We hope that after reading our top recommendations for the best places to go in Italy for sightseeing, you can now visit with all of these in mind. No matter where you choose to go, you will find a country brimming with history, stunning architecture, beautiful scenery and plenty to see and do. Whether you're looking to explore its renowned landmarks or marvel over its exquisite natural structures, there is something for everyone in lovely Italy.