Everyone needs to take a break once in a while. You need time to recharge your energy and free your mind from all the stress that everyday life brings.
But while some people do those things by couchsurfing at home or visiting a spa, a campervan road trip might be a better option for you. It's a more adventurous way to get out of your everyday life while having daily comforts with you.
What Is A Campervan Road Trip?
A campervan road trip is a way to travel comfortably to your destination, whether it's up in the mountains or down the coast. Unlike most vehicles, a campervan is specially designed to carry additional space for a wide variety of amenities. These include a place to sleep, prepare food, watch movies, and dine whenever you get hungry on the road. Modern campervans even come with toilets, allowing you to take bathroom breaks without having to make a stop.
Depending on your goals, you can camp out in the campervan or drive it to a lodge where you can enjoy a more stationary rest. Either way, this is the ideal choice for campers who need comfort and security for trips far away from home.
How To Choose The Perfect Campervan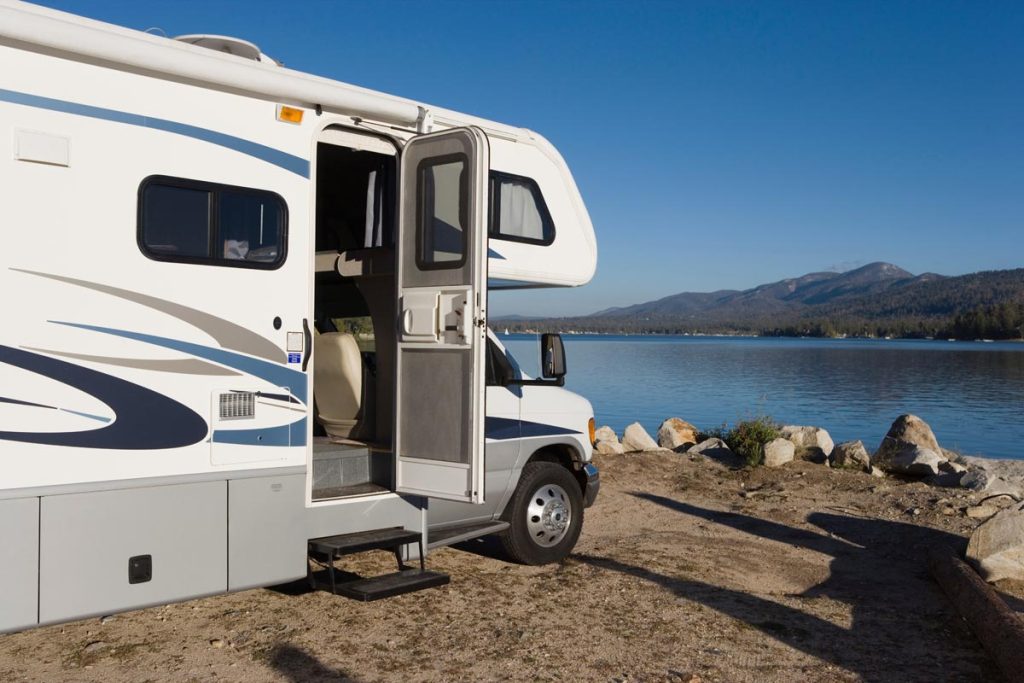 Choosing the right campervan for your trip can be tricky. That's because you have to check if it has everything you need to provide the level of comfort and support you're looking for.
Unless you already have one, renting a campervan from a vehicle rental business like Wilderness Motorhomes and others near you may be a good choice. This way, you get the freedom to just pick a van for your specific trip instead of committing to buying one you might not use often.
As you're in the process of choosing a campervan, there are plenty of factors you need to consider. To help you out, here are some of them:
The Number Of People Coming Along
One of the first things you need to iron out before choosing your campervan is how many people are on for the ride. Smaller campervans can only accommodate two adults comfortably since they usually have a single bed and a much smaller space. On the other hand, larger campervans can accommodate a family of five, which would be a great option if you plan a family road trip.
Deciding how many people you're bringing on your campervan road trip will help you narrow your choices on van sizes. So, make sure you already have a set number of companions to avoid further hassles.
Your Confidence With Driving A Large Vehicle
When size was brought up before, it referred to how large one campervan can be compared to another. But technically, most campervans are larger than your average family car.
Even one meant for a couple is considered huge, especially if you're looking for maximum comfort while you're inside. While it may offer ample space to lounge about or move around, you might not feel confident with driving something bigger than what you're used to.
Before renting or buying a large campervan, check first if you'd be comfortable maneuvering it. While it may have roughly the same controls as a regular automobile, the feel of handling one may be far off your usual capacity.
You don't even have to take it on a test drive right away. Start by sitting in the driver's seat to get a feel of what it's like to drive it.
The Features You Need
The ideal campervan should provide enough amenities and features to meet your needs during a trip. In most cases, these usually include a twin-sized bed, a small storage area, and a cooking space, usually located by the trunk.
But these are just the basics. You should take into account how much you actually need to stay comfortable and secure on your way to your destination. So, don't settle too quickly on the first option that sounds right.
Here are some features you might want to consider:
Additional Seats – While you can sit on your bed, it'd be nice to have other decent places to sit if you're eating meals or doing remote work on the road. Depending on your aims, additional seating options would be a great way to maximize comfort.
Toilets – Constant potty breaks are one of the most common inconveniences when going on a long trip. If you're planning to take a road that doesn't have many available stopovers, you risk being uncomfortable for most of the drive and stopping by sketchy places to relieve yourself. A built-in toilet allows maximum comfort as you can easily do your business inside. However, you'll be responsible for waste disposal. Check out your campervan's manual for properly managing toilet waste.
Showers – If you're planning to stay inside your campervan instead of a lodge, it's a good idea to have a dedicated shower area inside it. This allows you to stay fresh and maintain your hygiene during your entire trip. You might want to use a low-flow shower head to save water, as you'll only have a limited amount.
Solar Panels – Even if your campervan already has extra batteries, you can't go wrong with having an additional energy source for emergencies. Having solar panels installed on your campervan allows you to tap into solar energy anytime, anywhere. With them, you don't have to worry about losing power quickly.
Fridges – Having a refrigerator in your campervan offers you more options for food. It can also save you money on groceries since you don't have to refill your stores every time they run out; you can easily pack what you need and more and store them inside the fridge. Plus, it can help you keep your water cool, a feature you'll need if you're driving through or going to a hot place.
Kitchen – For those hoping to have the luxury of cooking full meals on the road, it helps to have a kitchen with all the features you need.
Desk – A desk gives you the perfect place to eat, work, play, watch movies, or talk. It also doubles as an additional option for storage, something that's always welcome when you're dealing with limited space.
The Height Of The Vehicle
The height of your campervan can actually affect your entire experience. If you plan to walk around inside it, you should choose one that offers ample headroom.
But if you only plan on moving about once you're parked, a pop-top ceiling might be a better option. It keeps you from driving a vehicle that's unnecessarily large. As for those who want to keep their vehicles as compact as possible have the option of driving a low or mid-roof campervan.
How To Plan Your Destination
Before renting a van, packing your bags, and hitting the road, you should first have a clear grasp of where you're going. Knowing your destination and how to get there is essential to making the experience as enjoyable as possible. Unless you're one of those serendipitous types, you wouldn't want to get stuck in an unfamiliar place with dwindling supplies.
To properly plan your destination, follow these steps:
Decide Where To Stay – You need to know if you'll be sleeping in the campervan throughout your entire trip or staying in a particular accommodation. Having this in mind makes it easier to ration out your supplies, figure out what to take, set a budget, and know whether you should be making reservations in advance or not.
Get Familiar With The Road – Since you'll be taking specific routes on your journey, it helps to have an idea of the terrain, traffic, and travel time. While a GPS is always helpful, knowing the road yourself will get you out of binds that not even the latest technology can anticipate.
Check The Weather – The climate can make or break your trip. Bad weather not only spoils your plans but makes driving dangerous. So, you should anticipate the weather conditions not only of your destination but also of the places you'll drive through. Always check out weather bulletins whenever you plan a trip.
Learn About The Wildlife – Encounters with flora and fauna during road trips end in two ways: magically or horribly. So, make it a point to learn about the wildlife found in your destination and the places you'll pass by. Do they have plenty of wild animals or dangerous plants along the road? What should you do if you come across some of them? Some places have legislation limiting what you can do to local plants and animals. Ideally, you should avoid places teeming with wildlife even if they look harmless. The more you can keep your distance from them, the safer the trip will be for yourself and your non-human neighbors.
Know Where You Should Park – Unfortunately, you can't park anywhere you like in every place you stop. If your road trip will require you to spend more than twelve hours on the road, you should have a list of places where you can easily park and sleep. Never risk getting drowsy while you're at the wheel. Also, make sure you check for fees on overnight stays in parking areas.
What To Take With You
The next thing to think about is what to pack. While it might be tempting to bring everything with you, you must consider the amount of storage space available in your campervan.
To help you figure out what to bring along, here's a list of things to consider:
Important Documents – Never go on a campervan road trip without essential papers. These include your driver's license, health insurance card, emergency contact information, list of prescription medications, and any tickets or permits that might be needed to pass through or enter certain areas.
A Complete Itinerary – If you want to stay on track during the whole trip, it's good to have one. Ideally, it includes details about your reservations, contact numbers, and van rental.
Navigation Tools – The last thing you'd want during a road trip is to get lost and have no idea where you are. It's best to have a GPS and a couple of smartphone apps that provide information on routes, places, and people you can contact for additional help. An updated map can also come in handy.
Road Trip Apps – If you're planning to make your road trip a little more spontaneous, there are plenty of road trip apps you can use. They ought to provide information on the nearest ATMs, roadside assistance, repair shops, supermarkets, hospitals, places for bread and board, and parking areas.
Spare Keys – When you and your companions lock yourselves out on accident, you shouldn't have to break into the campervan. So, bring a spare key in case of emergencies.
Roadside Emergency Kits – You can never be totally safe from vehicle breakdowns. In light of this, you and your companions should have a roadside emergency kit that contains everything you need to get back on the road. This should include a survival kit, flashlights, extra batteries, spare tires, first aid kits, jumper cables, auto safety hammers, extra phones and chargers, and a tool kit. You can purchase compact emergency kits for extra convenience and ease of storage.
Clothing – For regular trips, you should pack enough clothing for the whole drive and an extra pair of shoes. But if you're going somewhere in the summer or winter, bring along enough sets of the appropriate clothing and footwear.
Entertainment – Long drives can be boring, and you and your companions can only do so much with what little space you have. Make sure you have plenty of music to blast, as it's an instant mood lifter. Board games that don't require a lot of props are also great. If you have portable DVD players, you can watch movies during stopovers.
Food – Ideally, you should bring food that is easy to pack, cook, and maintain for long periods of time. You can use dehydrated foods, canned goods, or easy-to-cook ingredients if you want to make meals as convenient as possible.
Are You Ready?
Planning a campervan road trip isn't as easy as it looks. But with thorough planning and research, you can make your road trip fun and safe for everyone. At the end of the day, you deserve to relax and have fun. So, allow your road trip to be something everyone will remember fondly. 
Also, read Top 8 Benefits of 10 Minute Meditation.