Ireland is renowned for its spectacular scenery and sweeping landscapes. It is one of the best places in Europe due to its diversity and raw, rugged terrain. The island comprises a great mix of vibrant towns and cities, alongside rural countryside.
If you're seeking a trip brimming with adventure and exploration, then Ireland will certainly do the trick! With so much to see and do here, you will find something for a wide range of tastes and holiday itineraries.
Keep reading to learn more about this fascinating place, alongside all the best places to visit in Ireland. After browsing our top recommendations below, you will be well-equipped to go here and make the most out of your trip. 
Galway City
Galway city is a vibrant bohemian metropolis, rich in joyous events and lots of entertainment. For those seeking a true sense of Ireland, a trip to Galway won't let you down. When visiting here expect to discover a contemporary atmosphere, in contrast to a place steeped in history.
Wander the remains of the medieval town walls and learn about the history of Galway, or enjoy some entertainment in the many bars, restaurants and cafes. Whatever you're hoping to see or do in Ireland, you will be sure to find plenty of variety in this wonderful city.
The Cliffs of Moher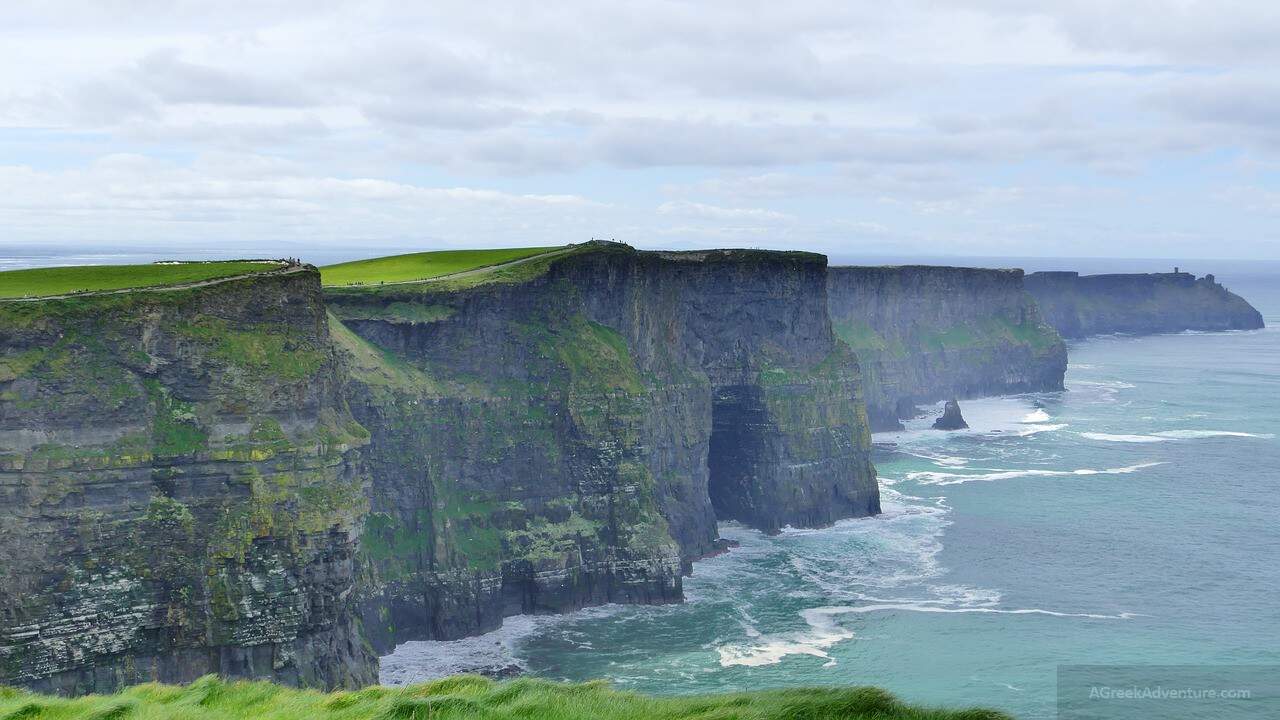 Situated on the County Clare coast are the Cliffs of Moher. Here you will find some of the best that Ireland's raw landscapes have to offer. These incredible ridges tower over the Atlantic Ocean and are covered in mossy greenery. A visit to the Cliffs of Moher is sure to take your breath away as you stand at the top and take in the stunning vistas out to sea. On a clear day, you can also spot Galway Bay and the Aran Islands.
The Cliffs of Moher are a frequented spot by tourists and are renowned for being one of Ireland's most impressive natural beauties. With this in mind, it's best to plan your trip here so that you can take in all that the cliffs offer without the busy crowds.
The Ring of Kerry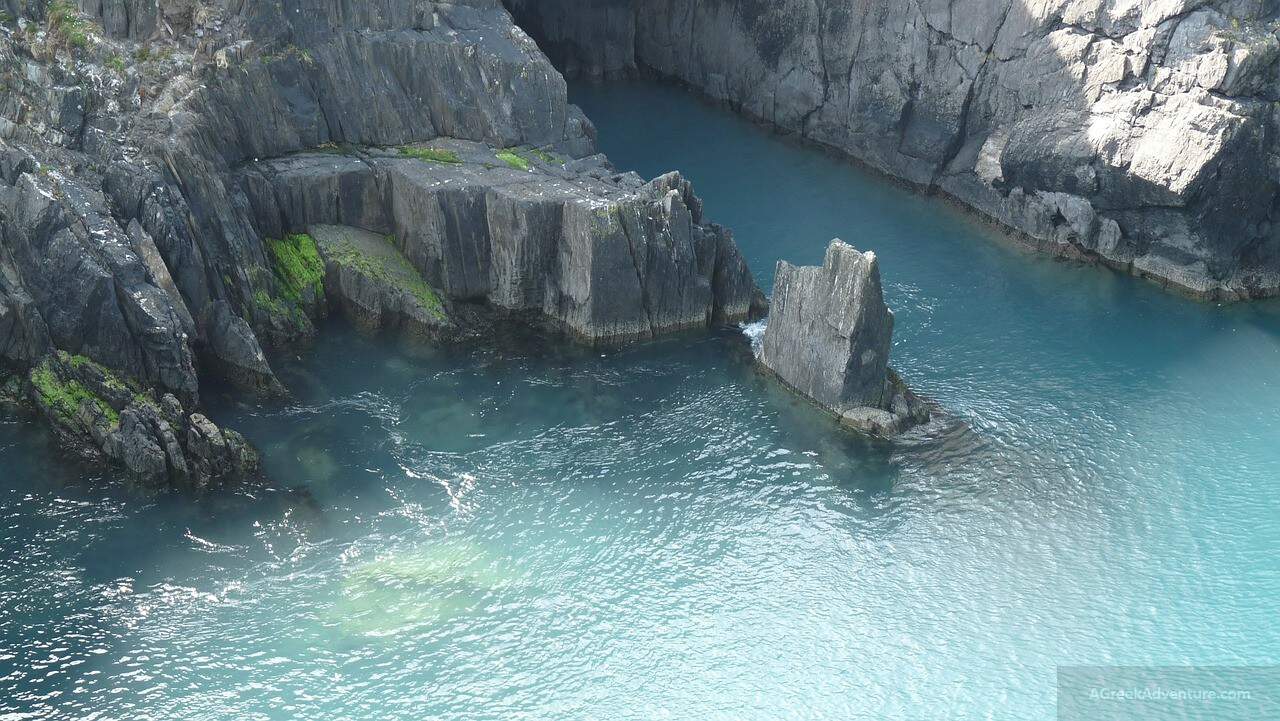 Sticking with Ireland's most magnificent natural areas, the Ring of Kerry is another spot that is certainly worth some time. Here you will find mighty mountains towering in the backdrop, stunning coastal vistas, shimmering lakes and dense forests. There is so much exploring to be done here, even the most avid adventurer will be impressed.
If you plan on travelling the Ring of Kerry, you're in for a great ride! With 112 miles to explore, the sights along the way provide some of the best of Ireland's scenery. As you journey along the Iveragh Peninsula, you will find plenty of interesting stops along the way. A trip on the Ring of Kerry is one of the best ways to see Ireland's top attractions in one voyage.
Dingle & The Dingle Peninsula
For anyone planning to travel the Wild Atlantic Way, Dingle and the Dingle peninsula are a highlight of the trip. With stunning sandy beaches, glorious hiking trails and an idyllic town, this is a great way to spend some time in Ireland with the whole family.
Be sure to check out the many traditional pubs in Dingle or spend some time on the lovely Dingle Bay. Come rain or shine, there are plenty of places to explore here. If you're seeking some of the best scenery that Ireland has to offer, then a trip to Dingle won't disappoint.
The drive on Dingle Peninsula also attracts fewer tourists in comparison to the Ring of Kerry, making it a great spot for those looking to avoid crowds. This artistic town allows visitors to get a true sense of Irish culture, alongside a warm and friendly welcome.
Cork City

People usually head to Cork to make the most of the several tours and guides around the city. This is a great way to learn more about the area, all whilst soaking up the top attractions. Whether you're looking to explore the history or would prefer to partake in a food tour, you will find somewhere worth scouring in Cork.
The lively, cosmopolitan city of Cork is located in southern Ireland, allowing you to make the most of its great shops, museums, bars, restaurants and cafes. With so many incredible places to eat here, it comes as no surprise that Cork is a foodie's haven. Stroll through the covered English Market where you will find a wealth of delicious produce.
A trip to Blarney Castle should also be on your list when visiting Cork. Here you will find an ancient building dating back 600 years. This is a great way to explore some of the history and heritage of the region, alongside marvelling over the outstanding architecture. There are also opportunities to stay in an Irish castle, a great way to immerse yourself in luxury whilst visiting the area.
The Wild Atlantic Way
For anyone visiting Ireland to make the most of the island's incredible driving routes, The Wild Atlantic Way is worth checking out! The renowned journey takes you to some of the best that Ireland has to offer, with stunning landscapes, breathtaking scenery and top attractions along the way.
The Wild Atlantic Way covers approximately 1,500 miles, so it's worth allowing a significant amount of time if you plan on seeing it all. Not only is this one of the best things to do in Ireland, but it is also known for being one of the most scenic drives in the world!
With rocky headlands, rugged cliff edges and exceptional coastlines, expect to see natural beauty at every turn. Stroll along secluded sandy shores or sit and watch as surfers tackle the waves at Rossnowlagh. Whatever type of adventure you're pursuing, you will find it in abundance on the Wild Atlantic Way.
Giant's Causeway
The Giant's Causeway is situated in County Antrim and comprises a beautiful coastline formed with hexagonal columns. This is somewhere worth visiting just to marvel over the interesting formations whilst taking in the beautiful coastal vistas.
This UNESCO World Heritage Site is frequented by many tourists, and for good reason. The Giant's Causeway was formed by a volcanic eruption millions of years ago. Not only do you get a true geological wonder when visiting here, but the structure and history of this spot provide an interesting day out for all.
Dublin City
We couldn't possibly have a list of the top sites in Ireland without mentioning the renowned capital, Dublin. This is a particularly popular tourist destination and has continued to attract visitors year after year. With so much to see and do, it comes as no surprise that so many go here to make the most of all of the city's top attractions.
Dublin dates back to the ninth century meaning there is plenty of history to be uncovered around the city. Alongside its historical background, it has also been home to many artists, and important figures.
Check out some of the traditional Irish pubs and soak up the vibrant atmosphere throughout Dublin. Being a huge tourist hub also means that there are some great restaurants and shopping around the city – a place to suit all!
Glendalough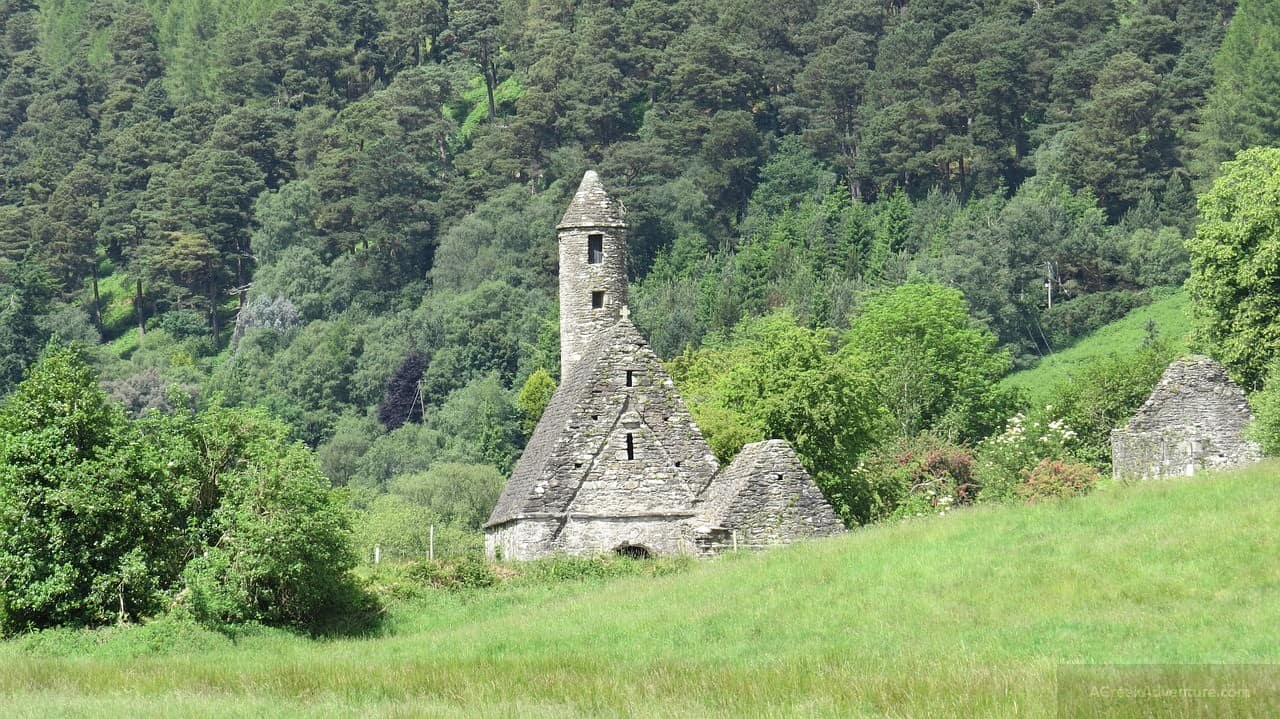 Glendalough displays a romantic landscape and stunning natural scenery. With this in mind, it is a must-visit for anyone seeking the best places in Ireland. This is a great historical site where you can learn more about the only surviving monastic gateway in Ireland.
Even those without religious interest find Glendalough a wonderful place to visit. The incredible surrounding terrains and lush greenery make it feel like somewhere out of a fairytale. This is the ideal location for those looking to escape the city and soak up the beauty that Ireland's countryside has to offer.
Kilkenny City
Many tourists choose to visit Kilkenny for its historical sites, fantastic pubs, delicious restaurants and beautiful architecture. This is a great way to explore a slightly quieter city in Ireland – in comparison to the bustling Dublin!
This pretty little city is known for its medieval past with much of its ruins remaining today. Visit Kilkenny castle where you can discover a grand palace and beautiful gardens. The castle dates back to 1195 and has a wealth of history to uncover.
Be sure to check out the renowned Medieval Mile, a trail of quaint lanes that take you to the city's historic buildings and attractions. There are cobbled streets to wander and idyllic shops worth visiting. This is a great way to experience one of Ireland's ancient cities, whilst staying away from the busier spots. A fantastic way to encounter the top sites is to hop on a coach tour of Ireland, this way you get to see the best of what this beautiful country has to offer all in one go!
Summary
As Ireland has so much to offer, it can be difficult to narrow it down to the best place to visit. With beautiful cities, stunning rural locations and excellent road trip routes, you will find something for everyone here. Whether you're seeking a trip in seclusion travelling the lovely coastline or would rather be in the midst of it all in Dublin, you get the best of both worlds when choosing a trip to Ireland.