Croatia is a beautiful European country comprising mountainous scenery, many beautiful islands, ancient towns and cities plus much more. With everything that it has to offer, it comes as no surprise that so many tourists seek to explore here each year.
Whether you're looking for a truly peaceful trip to relax and unwind, or would rather get out and active, there's something for everyone in Croatia. Explore historical ruins, dine in mouth-watering restaurants or head out to sea to wander the many isles.
If you're planning a trip to Croatia, you're likely wondering about the best places to visit whilst exploring this wonderful country. Luckily for you, we have everything you need to know! Keep reading to learn more about Croatia and where to go on your trip.
Best Time to Visit Croatia
Before we get started on where to go in Croatia, it's important to know the best time to visit. This will ultimately help you make the most out of your time here as you can plan your trip around the weather, events and more.
Generally, Croatia displays warm dry summers and mild winters. Many say the best time to visit here is in summer when the temperatures are hotter and the sun shines more frequently. During this time expect areas in Croatia to be busier as this is peak tourist season. For beach lovers, sun worshippers and anyone seeking a hot getaway, this is the perfect period to go to Croatia.
If you prefer to escape the hustle and bustle, you might want to avoid peak season. Visiting from September to May allows you to navigate the tourist attractions with ease in the less oppressive heat.
This is also great if you're traveling to Croatia on a budget, as it tends to be cheaper during this time of year.
Lastovo Island
To kick start some of the best places to visit in Croatia, a trip to Lastovo Island is a must! If you're seeking an authentic taste of the country, this is the place to go. This stunning isle has a plethora of history and untouched natural scenery, making it the ideal area if you're looking to escape the hustle and bustle.
The dense forests and sweeping coastline create a peaceful aura around the island, ideal for anyone pursuing a good hike. With red-topped houses climbing the side of a hill and lush greenery encompassing the island, you will get a traditional sense of Croatia when visiting Lastovo.
Pula
Pula is a lively city in Croatia with lots to do and see. It is mainly known for its ancient amphitheatre that dates back to Roman times. A trip to the ruins will provide you with a chance to explore some of the country's history, alongside the opportunity to marvel over impressive architecture.
Situated on the southern tip of the Istria peninsula, Pula boasts stunning seaside vistas as well as a vibrant city centre. Tourists head here each year to enjoy the many attractions around the area, including the old city gates, Byzantine chapel, the city's main square and much more.
Rovinj
For a true sense of Croatia's old world, a visit to Rovinj will do the trick! This quaint fishing village has plenty to offer a wide range of holidaymakers. Whether you're hoping to relax and soak up its natural beauty or explore its stunning Old Town, there is something for everyone here.
Wander the idyllic cobblestone streets and marvel over the impressive structures throughout Rovinj. You will find ancient arches, ruins from stairways, and medieval city gates throughout the area. There are also opportunities to enjoy some outdoor activities in Rovinj, as the beaches here are pristine.
Explore the dense forests where you can appreciate a sense of tranquility, or visit the gorgeous harbor and watch as the fishing boats bob lazily in the water. With historic churches and plenty of shops, art galleries, and restaurants to try, you will be sure to find something for the whole family in stunning Rovinj.
Plitvice National Park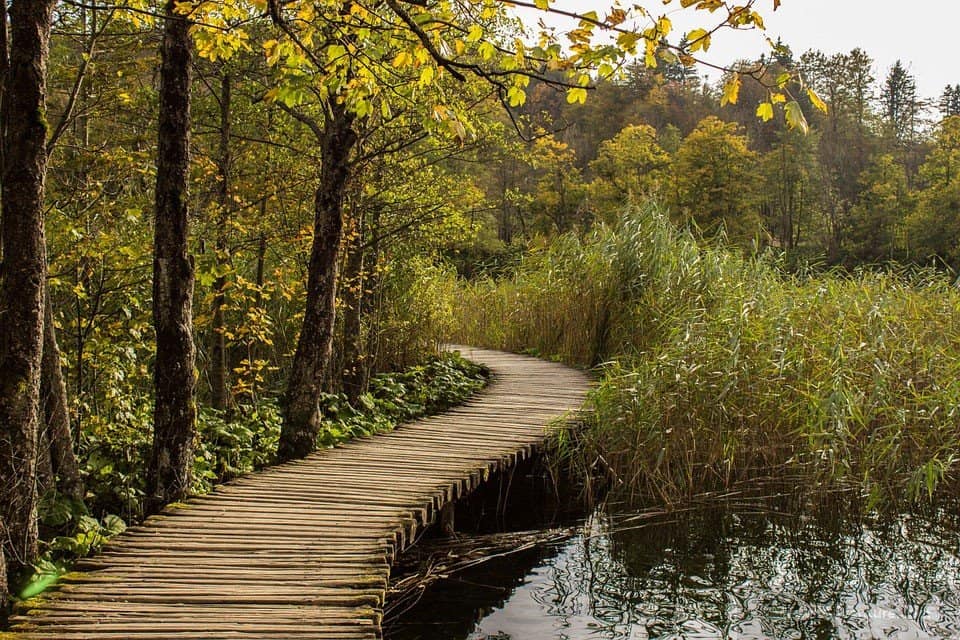 There is no doubt that Plitvice National Park is one of the most frequented tourist areas in Croatia. Its collection of shimmering turquoise lakes and impressive cascades make it an adventurer's paradise.
Explore the area by foot where you can take in the many lakes surrounding Plitvice, alongside the lush greenery. With waterfalls and dense forestry at every twist and turn, you will discover one of the best natural wonders in Europe here.
It's important to note that the area can get very busy, especially during peak season. With this in mind, it's best to plan your trip to Plitvice, this way you can enjoy all that the national park has to offer without the busy crowds. If you plan to visit here but would rather stay out of the tourist areas, you will find some beautiful holiday villas in the Kvarner region nearby.
Hvar Town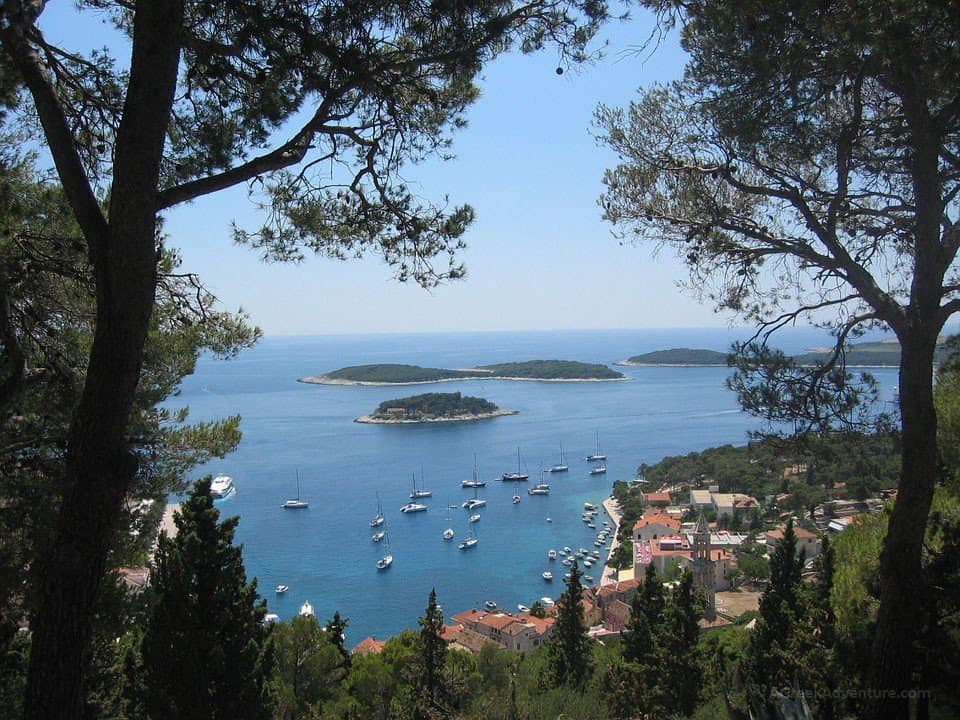 For anyone seeking some of Croatia's livelier spots, there is no better place than Hvar. Here you can get dressed up and party through the night in this vibrant town. The area mainly attracts the yachting community, with lavish boats lining the harbour sitting in contrast to the many backpackers also seeking to explore.
Hvar is undoubtedly one of the best areas in Croatia as there is so much to see and do here. Whether you're looking to enjoy the buzzing nightlife or wander the stunning sights, you will find something to suit a range of tastes and itineraries.
Dubrovnik

We couldn't write about where to visit in Croatia without mentioning the renowned tourist destination, Dubrovnik. This stunning old-world city has everything you could need from a rounded trip to the country. Many people explore Dubrovnik by a private tour in Croatia, ensuring you get to see the top sights and the best of what this city has to offer.
Whether you're seeking to stroll its ancient Old Town, marvel over the incredible architecture or try some fantastic eateries, Dubrovnik has it all. The area attracts people from all over the world, from history enthusiasts to avid explorers.
Wander near the walls surrounding the city dating back to medieval times, or take in the magnificent views of the Dalmation Coast from Dubrovnik. There is so much to see here, you will find yourself needing more time.
Mljet Island
When looking for where to visit in Croatia, Mljet Island should certainly be on your list. This is a place brimming with dense pine forests, beautiful turquoise lakes, stunning architecture and much more.
Mljet is also ideal for outdoor enthusiasts as the entire western side of the island is a national park, providing plenty of space to explore. Spend some time soaking up the coastal views or visit the peaceful coves. This is the best place to go in Croatia if you're looking to truly unwind and relax.
Vis Island
For a true sense of rural Croatia, a visit to Vis is a great option. The island is one of the more remote areas in the country, allowing you to soak up the many natural wonders located here. If you're looking to spend some time exploring beautiful coves, with pristine sandy shores and crystal-clear waters, Vis Island is the place to go.
This is also a great spot for anyone looking to uncover more of Croatia's history as Vis has two ancient towns worth exploring. The island can be accessed with ease and is much quieter than some of the other isles in the country, perfect for anyone hoping to escape the crowds.
Korcula
Korcula is a gorgeous little seaside town that has a lot to offer. The area is perfect for anyone looking to explore somewhere not too dissimilar to Dubrovnik, without the tourist traffic. It presents historic towers and surrounding walls, making it ideal for those seeking to explore more of Croatia's ancient ruins.
The island is easy to reach by ferry from other popular places like Split or Dubrovnik. When visiting Korcula you will uncover somewhere with stunning natural landscapes, idyllic towns and intriguing historical sites.
Visit Korcula Town where you can discover much of the island's ancient sites, alongside vibrant markets, lovely shops and mouth-watering restaurants. This is a great place to go with the whole family as the island has a little bit of everything to suit the whole clan.
Zadar
Zadar is nestled away on Croatia's Dalmatian Coast and offers historical sites in abundance. The three-thousand-year-old city displays plenty of the country's ancient monuments, meaning hours can be spent here exploring.
Discover Roman ruins, medieval structures and several ancient churches in Zadar. Alongside its history, the area is also home to some of the country's most beautiful landscapes. Lounge on gorgeous beaches or stroll along the beautiful coastline to catch a glimpse of Croatia's impressive Dalmatia region.
For those looking for something a little more lively, Zadar also has many bars, restaurants and cafes that are worth checking out. You can spend your time exploring the area, and then relax in one of the many lovely eateries as you watch the world go by.
Summary
Croatia has so many wonderful sites, it is hard to narrow it down to the best. With ancient towns and villages, stunning coastlines, idyllic beaches, impressive national parks and much more, the places to go here are endless.
No matter where you choose to explore, you will find a country brimming with incredible natural beauty and a wealth of culture at every twist and turn.
If you liked our post for visiting Croatia, you might also like: