The great outdoors will always be an exciting place and having the right type of outdoor equipment helps to make the experience unforgettable.
Outdoor equipment such as tents, hiking gear, climbing equipment and boating mechanisms are necessary for managing natural environments.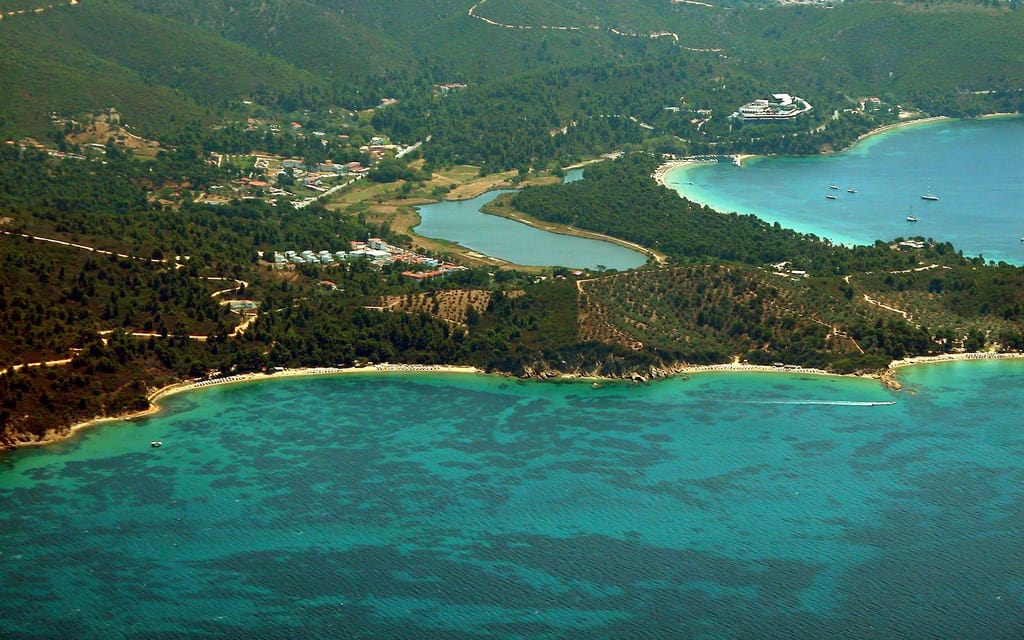 People who enjoy hiking across rugged terrains instead of smooth man made paths will need a good pair of hiking boots, durable clothing and a dependable backpack for transporting gear. Climbing the side of mountains is not for the faint of heart but a good climber will also need the right gear to overcome this obstacle. Items such as ropes, body harnesses and screw gates make climbing a safe experience for novices beginners and seasoned pros.
One type of natural element that appeals to people in the great outdoors is water. People like to kayak and canoe over fast moving rivers and they like to snorkel in deep waters near the shore. Both of these activities require the use of marine equipment and gear. Paddles, anchor kits, goggles, wet suits and life jackets are some of the many items that will allow people to have fun while protecting them from dangers which are inherent to marine environments.
When people venture off into the woods or take a trip into a wild terrain they sometimes decide to stay overnight. When they do they will need shelter from the elements and a place to sleep. Modern technology allows campers to take compact materials that are able to inflate into large and sturdy tents. These tents can protect people from the rain, blistering heat and freezing cold. Small, lightweight but durable sleeping bags give campers a comfortable and good night's rest.
Mountain bikes are great modes of transportation in open and rugged hilly terrains. Having canteens, first aid supplies and ration bags is also necessary for people who plan on spending time in the great outdoors. All people will need some type of outdoor equipment whenever they go into a natural environment in order to play hard, overcome challenges and to stay safe.
A nice camping check list for outdoor equipment
Shelter
Tent
Ground cloth/tarp
Extra stakes
Shade tarp/poles/rope/stakes
Axe or hammer
Mat for tent entrance
Dust pan/brush
Bedding
Sleeping bag
Sheets/blankets
Pillow
Air mattress/sleeping pad/cot/tarp
Air pump
Repair kit for air mattress
Utility bags for storage
Cooking
Large water jug & water bucket
Coolers/ice
Thermos
Stove with fuel/propane
Matches/lighter
Charcoal/firewood/buddy burner
Dutch oven/tin can stove/box oven/etc
Fire starters/newspaper
Tablecloth/thumb tacks/clips
Plates & bowls/paper plates & bowls
Silverware/plastic silverware
Measuring cups
Heavy-duty aluminum foil
Paper towels
Trash bags
Dish soap
Clothes pins
Cooking oil/Pam spray
Containers for food storage
Potholders/oven mitts
Pots and frying pans with lids
Soap for outside of pots and pans
Cook utensils-spatula, knife, spoon
Tongs
Skewers/grill forks
Can opener/bottle opener
Folding table
Dutch oven
Pie irons
Mugs/paper cups
Mixing bowl
Cutting board
Ziplock bags
Napkins
Dish pan
Dish rags/towels
Scrub pad/brillo
Seasonings/sugar/condiments
Potato peeler
Clothes
Shoes/boots
Jeans/pant/belt
Shorts
T-shirts
Socks/extra socks
Hat
Bandana
Underwear
Sleep clothes
Rain gear
Swim suit/towel
Laundry bag
Personal
Shower shoes/flip flops
Towels/washcloth
Soap in plastic case/shampoo
Tooth brush/tooth paste
Deodorant
Comb/brush
Razor
Feminine products
Toilet paper
Shower bag or 5 gallon bucket
Camping shower/shower pump
Other personal items
Personal medications – take extra
Miscellaneous
Sunscreen/chapstick
Lantern with fuel/mantles
Extra batteries/bulbs
Compass/GPS
Bug repellant/candles
Whistle
Water filters/purification/treatment
Camera/battery/film/video (see photo jigsaw puzzles)
Books/magazines (a Kindle would be better)
Candles
Maps/directions
Misc. tools
Backpack/fanny pack
Fishing gear/license/bait
Radio
Musical instruments/song books
Camp chairs
Sunglasses
Hammock
First aid kit
Tissues
Saw/axe
Park map/guidebooks/trail maps
Lantern pole or hanger
Collapsible drying rack
Popcorn
Marshmallows, Graham crackers, Hershey bars (Smores)
Pocket knife
Plastic grocery bags
Rope/clothes line
Canteen/water bottle/coffee pot
Bungi cords/straps
Cards/games/toys/golf
Duct tape/electrical tape
Notepad/pen
Reservations info./confirmation
Cell phone/charger & 2-way radios/walkie talkies
Small shovel
Safety pins
Money/ID/credit card/quarters
Bikes/helmets
Travel alarm clock
Work gloves
Umbrella
Hand wipes
Drinks/snacks
Small sewing kit
Fire extinguisher
Hot chocolate/tea bags/coffee
Scissors
Watch
Also read: Best Camping Gear For Beginners in 2022 – The Complete Guide
Hiking, Kayak and Mountain Bike outdoor equipment checklists
A checklist for day-hiking
For safety, survival and basic comfort:
1. Navigation
Map (with protective case)
Compass
GPS (optional)
2. Sun protection
Sunscreen
Lip balm
Sunglasses
3. Insulation
Jacket, vest, pants, gloves, hat (see Clothing)
4. Illumination
Headlamp or flashlight (plus spare)
Extra batteries
5. First-aid supplies
First-aid kit (see our First-Aid Checklist)
6. Fire
Matches or lighter
Waterproof container
Fire starter (for emergency survival fire)
7. Repair kit and tools
Knife or multi-tool
Kits for stove, mattress; repair/duct tape strips
8. Nutrition
Extra day's supply of food
9. Hydration
Water bottles or hydration system
Water filter or other treatment system
10. Emergency shelter
Tent, tarp, bivy or reflective blanket
Beyond the above
Daypack
Multifunction watch with altimeter
Camera
Binoculars
Trekking poles
Insect repellent
Headnet
Toilet paper
Sanitation trowel
Hand sanitizer
Two-way radios
Cell or satellite phone
Energy food (bars, gels, chews, trail mix)
Energy beverages or drink mixes
Lunch
Utensils
Cups
Food for kids
[Anything else] for kids
Route description or guidebook
Interpretive field guide(s)
Notepad or sketchpad with pen/pencil
Quick-dry towel
Bag for collecting trash
Post-hike snacks, water, towel, clothing change
Trip itinerary left with friend + under car seat
Warm Weather Clothing Options
Wicking T-shirt
Wicking underwear
Quick-drying pants or shorts
Long-sleeve shirt (for bugs, sun)
Sun-shielding hat
Insulating fleece jacket or vest
Bandana or Buff
Cool Weather Clothing Options
Wicking long-sleeve T-shirt
Wicking long underwear
Hat, cap or headband (synthetic or wool)
Insulating fleece jacket (or vest) and pants
Rain jacket (or soft shell and waterproof hat)
Rain pants (or soft-shell pants)
Footwear
Boots or shoes suited to terrain
Socks (synthetic or wool)
Gaiters
Sandals (for river fording, trip home)
Checklist for Kayak Outdoor equipment
Kayak
Paddle (1 per paddler), plus spare
Personal flotation device (1 per paddler)
Extra PFD
Spray skirt
Dry bags (for gear organization)
Spare deck bungee cords
Weather/VHF radio
Signaling devices (whistle, mirror, flares)
Towline/floating throw line (with throw bag)
Paddle leash
Paddle float
Float tubes
Sea anchor
Bailer or bilge pump
Sponges
Core Gear
Maps and charts in waterproof case
Compass
GPS
Matches/lighter/fire starter in waterproof container
Knife or multi-tool
Two-way radios
Cell phone in protective bag
Multifunction watch
Headlamp or flashlight (with extra batteries)
First-aid supplies (see our first-aid checklist)
Sunglasses
Sunscreen
Lip balm
Water bottles (filled)
Water treatment method
Backup water treatment (e.g. halogens)
Energy food (bars, gels, trail mix)
Beverages or powdered drinks
Clothing
Dry suit or top
Paddling gloves or pogies
Neoprene footwear
Sandals
Helmet
Sun-shielding hat
Hat or cap retainer
Skullcap
Bandana or buff
Wool/synthetic cap or balaclava
Moisture-wicking T-shirt
Moisture-wicking underwear
Rashguard
Swimsuit
Shorts or convertible pants
Sun-shielding shirt (long sleeves) and pants
Spray jacket or rainwear (jacket and pants)
Synthetic vest or jacket (for insulation)
Synthetic gloves or mittens
Repair-Kit Options
Sealant (such as Aquaseal)
Bailing wire (copper, small roll)
Nylon cord (or bungee cords)
Putty
Replacement nuts/bolts
Repair/duct tape
Other Day Gear Options
Lunch
Energy food (bars, gels, trail mix)
Beverages or powdered drinks
Cooler (with ice)
Binoculars
Duffels (to supplement dry bags)
Insect repellent
Toilet paper and sanitation trowel
Permits and licenses
Fishing gear
Notebook and pen or pencil
Credit card; small amount of cash
Trip itinerary left with friend + under car seat
Checklist for Mountain Biking
The Two Essentials
Core Gear
Hydration pack and/or water bottles
Eye protection (sunglasses or clear lenses)
Gloves
First-aid items (see our First-Aid Checklist)
Core Repair Items
Spare tube or tubes (and/or patch kit)
Compact pump
Tire levers
Cycling multi-tool (with Allen wrenches)
Clothing
Wicking jersey or top
Footwear suited to bike's pedals
Padded shorts or tights
Cycling socks
Rainwear
Weatherproof gloves
Stowaway wind jacket
Insulation layer(s) for cool conditions
Buff/bandana/skullcap
Arm/leg warmers
Gear Options
Lock
Water bottles with cages
Cycling computer and/or GPS
Compass
Saddle or handlebar bag
Wrist altimeter
Headlight
Taillight
Emergency whistle
Repair-kit Options
Patch kit
Spare tire
Pressure gauge
Chain tool
CO2 inflator (with cartridges)
Replacement chain links
Spare spokes (minimum of 6)
Lubricant
Spoke wrench
Brake and derailleur cables
6″ adjustable wrench
Assorted nuts and bolts
General-purpose multi-tool
Duct tape
Freeriding Gear
Full-face helmet
Elbow pads
Shin guards
Upper-body protection
Personal Items
Medical information/emergency contact card
Sunscreen
Lip balm
Insect repellent
Chamois cream
Small, quick-dry towel (for cleanups)
Baby wipes (for cleanups)
Toilet paper and/or tissue
Lunch/snacks
Performance food/gels/drinks
Maps
Guidebook or route description
Trailhead permit (if needed)
Camera
Cell phone
Cash/credit card/ID
Now, these lists serve as a guide for outdoor equipment for the mentioned activities. But when you go somewhere under an organized team of outdoor activities providers, many of these items are part of their standard equipment. So, enjoy!
Also read these related posts: