Are you seeking how to participate in the best African safari experience ever?
There are a lot of fantastic places in the world where you can go to satisfy your inner traveler and create unforgettable memories.
Going on safari in Africa should be on your travel bucket list.
If you fly across the world to Africa, you will have a chance to see wildlife with your own eyes and explore a completely different culture.
More than that, you will also be able to support conservation and local communities.
That's what you need to know before heading out on safari tour for the first time in your life:
What Are The Best African Safari Countries?
According to the latest statistics, there are 157 safari parks in eleven African countries.
To choose your destination, determine the time of your travel.
It's recommended to go on safari during the summer.
However, you should keep in mind that seasons in the Eastern and South Africa may differ.
Tour guides recommend embarking on a tour in a country with a low risk of malaria in case you are traveling with kids.
The thing is that kids are not allowed to take malaria medication due to several side effects such as abdominal pain, vomiting, loss of appetite, and nausea.
So, if you travel with small children, consider going to Kruger National Park in South Africa, or Etosha National Park in Namibia.
These places reached a low-risk level category for malaria.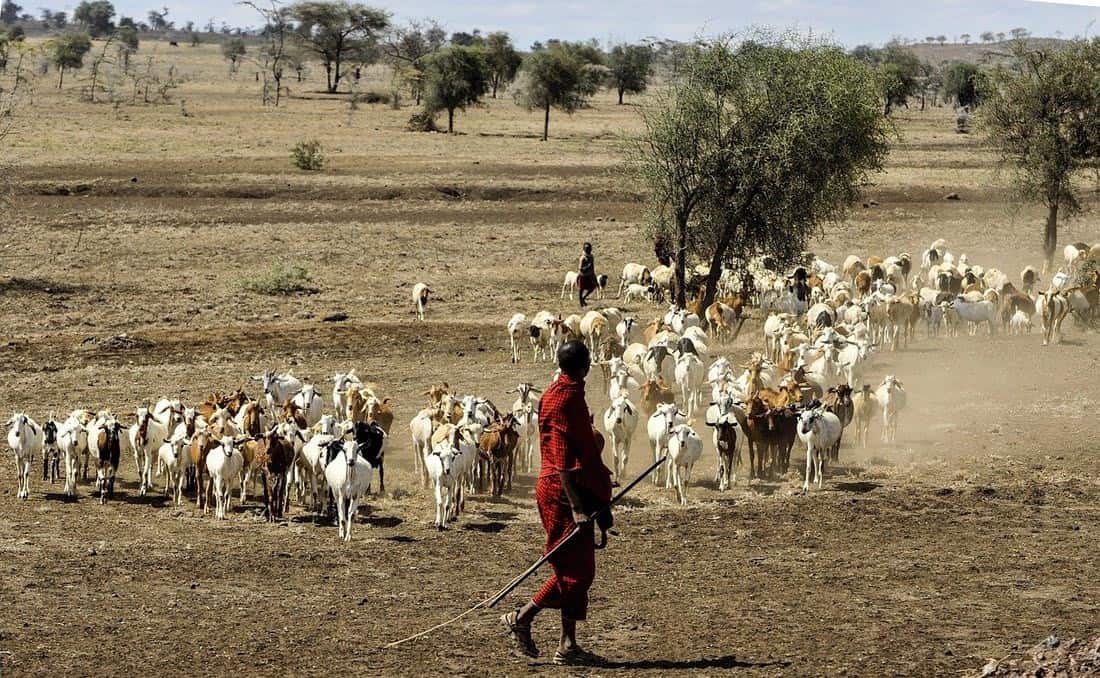 Here is a list of relatively safe best safari destinations in the world:
Okavango Delta in Botswana
To get to Okavango Delta, you should take a charter flight from Maun Airport (MUB). Another option is to rent a car. It takes up to seven hours to get to the destination by SUV.
The best thing about Okavango Delta is that it hosts more than half of the continent's elephants during the flood in the springtime.
You will also be able to see around 150 species of reptiles and more than 500 species of birds!
To travel down the river and see wild animals in their natural habitat, consider traveling to Botswana during a dry season (July-September).

Kruger National Park in South Africa
Kruger National Park is considered one of the most significant game reserves in Africa. It can get crowded during the high season.
On the other hand, it's the only safari destination where you can see more than 1000 leopards and thousands of buffaloes!
Each year, the park is visited by over a million people.
At the moment, there are more than twenty rest camps where you can meet fellow travelers from all around the world!
Serengeti National Park in Tanzania
Serengeti National Park has one of the oldest ecosystems in the world. It's considered one of the best safari destinations due to Tanzania's great animal migration.
Great Migration usually starts in the middle of summer (during the dry season).
Avoid going to Tanzania in the spring during the rainy season. It's impossible to see the wild animals because all roads in the Serengeti National Park get washed out.

Hwange National Park in Zimbabwe
Hwange National Park is the biggest safari destination in Zimbabwe.
There are a lot of wild animals to feast your eyes on – African wild dogs, around 400 species of birds, and more than 100 species of mammals.
This national park is home to the Big Five – leopard, buffalo, lion, elephant, and rhino.
Tour guides in Zimbabwe can let you try something exceptional – horseback safari. On a horse, you will be able to experience unforgettable close encounters.
Also, local guides offer walking tours.
You will have a chance not only to see but also learn more about wild animals and how to behave around them.
More than that, you will be able to explore local flora and notice different little things people on a vehicle can't spot.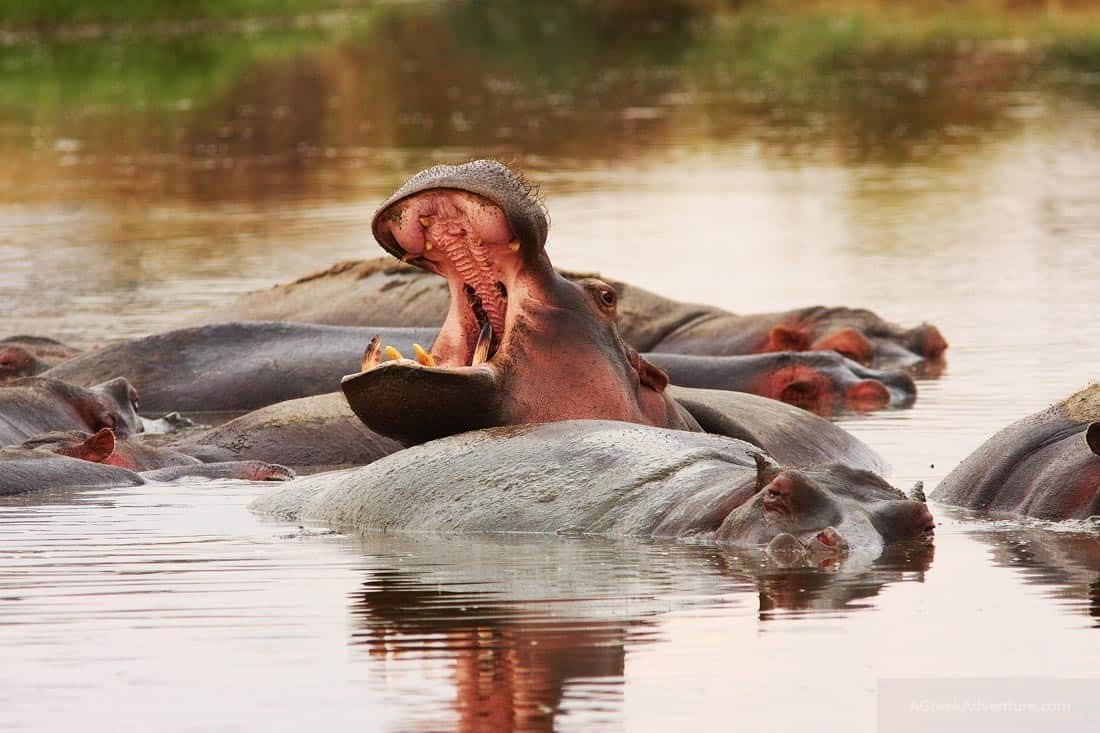 What are the Top Safari Animals I Will See?
Close encounters with wildlife can be an unforgettable experience. Every safari guide is perfectly qualified, so there is nothing to be afraid of.
During a safari tour, the guide will show you predators in their national natural habitat. So, you should be ready to see a lion.
The only thing you should know about the lions is that they rest for about twenty hours a day (real cats!), so don't expect to see them running after the truck.
The best safari destinations to see lions are Tanzanian Serengeti National Park and the Okavango Delta in Botswana.
Another must-see safari animal is an elephant! Elephants are the biggest terrestrial animals on Earth.
An average elephant in Africa weights around 5443 kilos ( about 12,000 pounds).
Even the baby elephant weighs more than 100 kilograms (200-300 pounds). The best safari destinations to see elephants are Chobe National Park in Botswana and Hwange National Park in Zimbabwe.
You will also have a chance to see the tallest animal on Earth – giraffe!
Spotting giraffes on safari can be pretty tricky due to their camouflage ( their white and brown spots do its job!).
If you want to spot big herds of giraffes in their natural habitat, consider going to Murchison Falls National Park in Uganda.
Other than that, you will also see a leopard, rhino, cheetah, buffalo, hippopotamus, Nile crocodile, zebra, and many others!
Best African Safari Safety Tips
Every safari tour has an element of danger; that's why safety is essential.
Even cute animals such as giraffes or elephants can be dangerous to a human. Here is a list of safety rules you should follow during safari:
If you are in a vehicle, make sure to keep your windows always up. Sometimes people are being harassed by baboons on the way.
Other animals may also get inside of your car (you don't want that to happen!).
Your guide should dry slowly, so don't ask him to go faster than that.
Even experienced guides don't always know who can hide in the bushes (the grass is pretty high in some places).
Don't stick anything out of the car since it can easily annoy animals and make them more aggressive.
When driving in the game park, don't ask your guide to stop. You should always stay in the car to avoid unfortunate consequences.
If you want to get a closer shot of a lion or giraffe, it's better to zoom in and be safe.
In case you are on a walking tour with a guide, follow every rule he will tell you.
The most important thing is to walk slowly and quietly so that the animals will not consider you dangerous. Also, avoid using flash and feeding the animals.
If you see a hostile animal, don't stay in the way of his escape route. Running is not an option either.
If you run, wild animals will want to chase you; it's their instinct.
Other than that, you should avoid walking around when it's dark.
If you have a walking tour, wear heavy boots and long socks to avoid getting bitten (a lot of things are hiding in the bushes!).
It may get super hot, but you should not even think about swimming in the local rivers and lakes.
First of all, there are a lot of parasites in waterways.
Secondly, you never know what can hide inside of the water.
.Even hippos can be very aggressive towards people who threaten their territories. And let's not forget about crocodiles in the rivers!
When you go on safari, you should take only your camera and a bottle of water.
Taking snacks with you won't be such a good idea since the smell can attract undesired attention from wild animals.
Besides following these tips, you should also get travel insurance before going to an African safari.
You may even have a reaction after spider bites you.
And getting antibiotics in African countries can be expensive.
As you can understand, you never know what can happen, so it's better to be prepared.
Packing List for your Best African Safari Experience
You should pack only essentials since all bush flights have strict weight restrictions.
Get a folder with all the documents, including your travel medical insurance. Also, take some cash with you.
You may want to tip your safari guide or get some souvenirs from the local villages. Well, you will not be able to find ATMs in the middle of nowhere.
When you are in the airport, consider taking out local currency. You can also pay with US dollars while in Africa.
Your clothes should be comfortable and breathable. It's necessary to take sunglasses, a hat, long sleeve shirt, and a light scarf.
Also, it's essential to take sunscreen, insect repellent, first aid kit (your guide will not necessarily have something you might need). Read our post for summer hiking.
Safari is an unforgettable experience, so make sure to take your camera to capture the best moments of your trip.
Feel free to take the light tripod, extra batteries, extra SD card, and lens cleaning cloth.
The Bottom Line on Choosing an African Safari
Going on safari is an incredible present for yourself.
You will have a chance to see the world from a different perspective and get an adrenaline rush.
So, learn what are your options and hit the road; it's time to explore wild Africa!