From Australia and the Philippines to Jamaica and Brazil, the world is filled with beautiful pristine beaches that lucky holidaymakers regularly frequent. A beach-based holiday is certainly a favored choice for many, too, with people able to switch off from the trials and tribulations of daily life and relax in a gorgeous setting while sipping cocktails and swimming in crystal clear waters.
There are certainly some tips to consider to get the very best out of your beach-dwelling holidays in the sun, though. For example, a strong and reliable sunscreen is recommended instead of the tanning-focused oils people opt for.
Likewise, before you've even got on the plane to your desired location, it's worth assessing the beaches you can access from your hotel, villa or tent. With that in mind, let's take a look at some surefire ways you can get the most out of your beach holidays.
Do your research
A tip we've already touched on, it's important to assess your best options before reaching your destination. First, start by gauging what type of beach-based vacation you're after.
For example, do you want to do absolutely nothing other than sip cocktails and watch the world go by, or do you want to enjoy water-based activities and throw yourself into a variety of stuff? Additionally, are you looking for a tranquil setting with no noise or would crowds and an atmosphere appeal to you?
Doing your research will certainly enable you to pick the best environment for your beach-dwelling getaway and get the most out of your holiday.
Comfort is key
Beach life can become uncomfortable after a few hours. To combat this common occurrence, it's worth investing in comfort to fight any potential aches and pains.
Some people bring their own foldable contraptions, while others ensure they're first in line when booking a sun lounger for the day. Inflatable items are also recommended as they're easy to carry around, make a genuine difference, and don't usually break the bank. You can also snap up a portable lounger or two.
Up your entertainment game
Despite the undoubtedly joyous experience of spending a week or two on a beach, it can sometimes get boring. So, to keep yourself entertained, make sure you have access to one or two things that are capable of fighting off any boredom should it set in for an hour or two.
For example, some people take books, while others opt for board games or a deck of cards.
You also bring a smartphone or a tablet to the beach and sample downloadable mobile games like Candy Crush Saga or social games like Zynga, alongside options like the Beach Life slot, a beach-themed game that boasts a range of symbols that are associated with relaxing on the beach, from chocolate ice cream to a sandcastle.
It's important to note that electronic devices should also be kept in a sealed bag. After all, you don't want sand to break anything, right?
Don't neglect the shade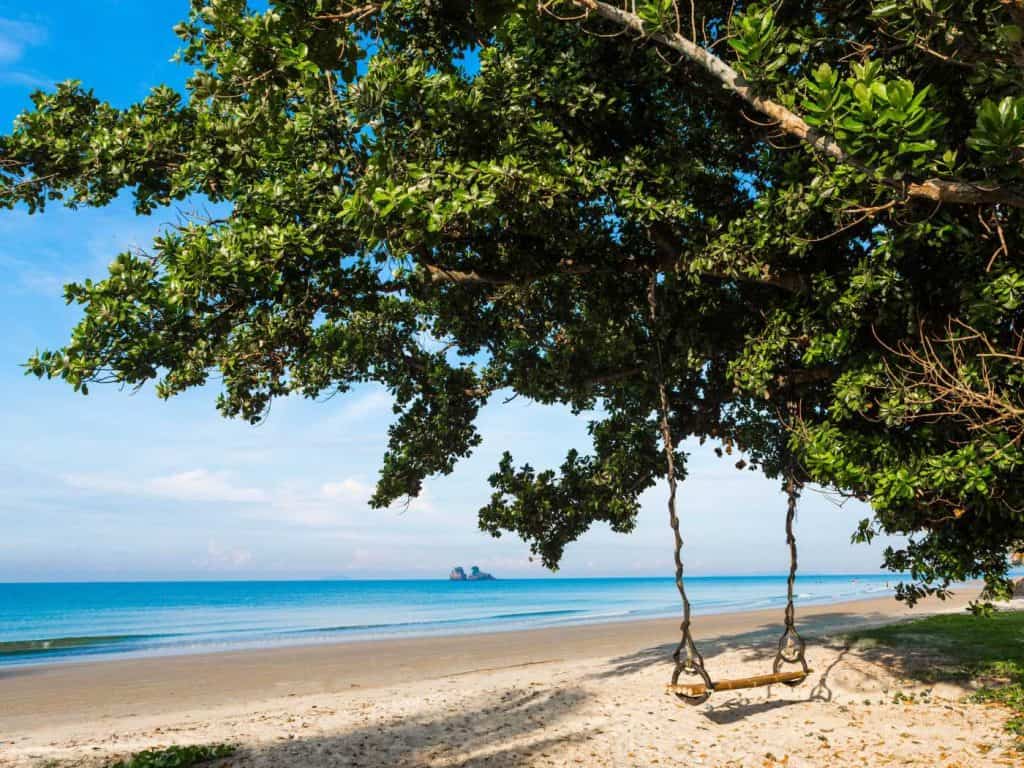 Dehydration is a real thing that can most definitely occur while relaxing in a sunny climate somewhere. As such, it's important to blend your sunbathing in with some relaxing in the shade while also ensuring you're drinking plenty of water.
Other things to consider include wearing UV-resistant clothing, protecting yourself against insect bites, protecting your eyes with UVA/UVB sunglasses, packing a small first aid kit, bringing a cooler for food and drinks, and packing beach-friendly footwear like sandals and water shoes.