What is there to know for Mountaineering? One of the most beautiful feelings for all involved in hiking or mountain climbing is the freedom feeling. Let's learn the mountaineering basics.
That is the freedom that comes while moving from one mountain top to another.
For many amateur climbers, that kind of experience happens mainly during the summer or autumn months. The – so-called – easier to hike months.
Yet, what happens with the remaining six months of a year?
How do climbers satisfy their thirst for climbing higher?
Sure, there are always higher (still more accessible) summits to trek through, but isn't that just a common thing?
Such cannot offer deep satisfaction; the one to climb the mountain tops during winter.
Of course, Mountaineering is not a game. It is not as simple as hiking or trekking.
There are days where you encounter such lousy weather or so rough conditions that you may not be able to get out of the summit.
On top of all these, there is snow and ice that make things far more complex.
But, you have to taste the experience of Mountaineering.
You will acquire new skills for that, and along will come new thrills.
Who knows? Maybe then you will start looking around for mountains where snow is always there calling you. On top of this, check our outdoor survival gear article.
What are the Mountaineering Types?
Scrambling: That is rock climbing without a rope; we mean when a rope is not necessary. The primary gear you need is a helmet.
Glaciated peaks: This is rather technical. We refer to mountains with constant snow and ice along a glacier path. You need crampons, anchors, team roped systems, an ice axe, and how to move on a glacier path.
High-altitude Mountaineering: If you can climb where the air is thin, this is for you. Most of the time, in such altitudes, you need gear for ice, glacier, and rock climbing combined along with your skills in climbing.
Alpine climbing: That is rock climbing with gear. You usually do that in less elevation than high-altitude, but you need all the rock-climbing equipment.
Alpine Ice Climbing: Like Alpine climbing, but you need the extra snow/ice gear (crampons and more). Such climbing has grades of difficulty. It usually happens in high-altitude cases.
On top of all these, the types of rock are also categorized in classes. These range from Class 1 to 5, where five are somewhat technical and even have a further classification (5.1 to 5.11).
How to Learn the Mountaineering Basics?
The best way for beginners to learn Mountaineering? Find a mentor and a school.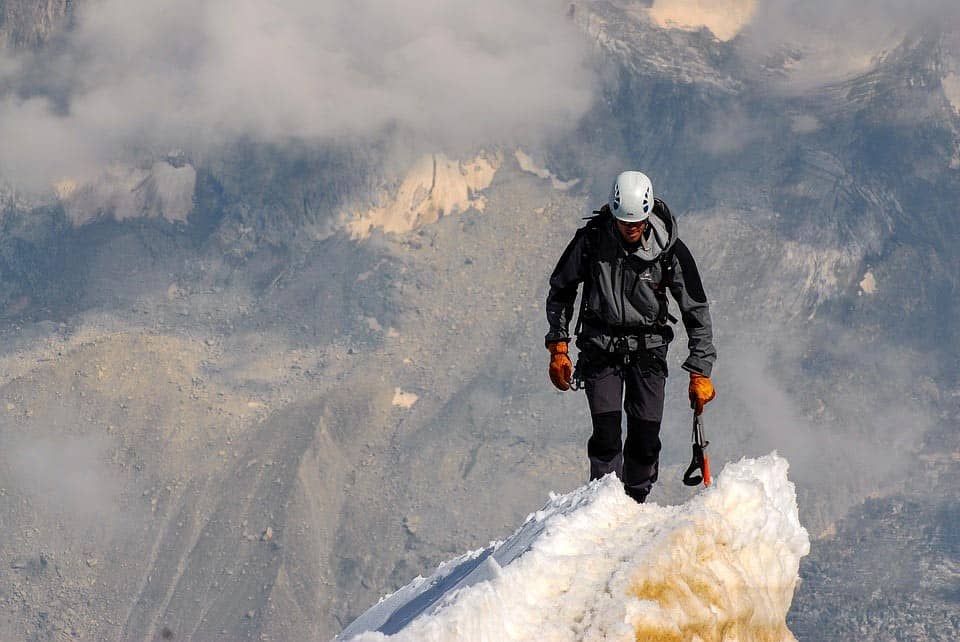 It is essential to find a person who knows their way around Mountaineering.
That person needs to come with lots of experience and will be your climbing partner.
You will get good advice from them, and they may save your life when you get cocky!
Where to find such a person?
That is relatively easy.
Experienced climbers are not unknown, and if you look into the climbing sector, you will find one.
The easiest way to find a few is to join a climbing school that teaches about mountaineering basics and not just hiking.
Such a school will have more than one person with experience in this, and you can find your climbing partner and a friend there.
Sometimes such a "mentor" may choose you and not vice versa.
Train for Danger in Mountaineering
You need to learn quite a few things to be able to estimate different situations.
Evaluating the possibilities of an avalanche or "read" the terrain and snow is one of the skills to develop.
Knowing how to understand the dangers and traps that lay under snow or ice is fundamental.
Make sure you are trained in such (theory and practice) and mark it as a prerequisite before beginning your mountaineering endeavors.
You need to be able to "read" the weather and predict the upcoming conditions along your designated route.
That is additionally important on multi-day mountaineering missions.
Start Easy with Mountaineering
Don't go for Mount Everest from the beginning.
Experienced climbers say that you need to build up your experience and knowledge. Thus, pick easy targets at first.
Choose a route you can climb without a rope first. I can be in the summertime too.
That same route will be a different challenge in winter with all the snow and ice.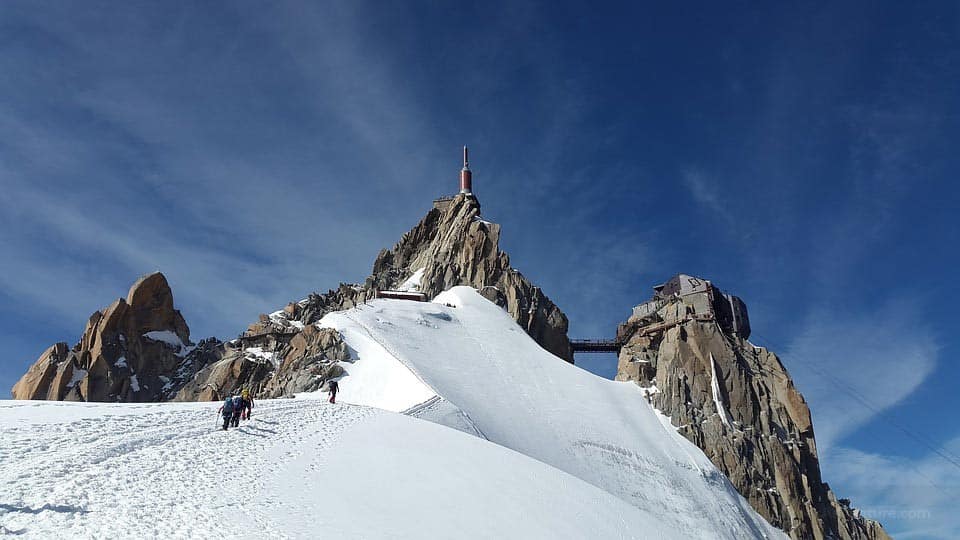 What are the Mountaineering Basics for Gear?
No need to say that being dry and warm is crucial. Apart from the fun, it would be best if you were safe. A basic clothing set consists of:
You also need:
A neck gaiter (buff) to protect you from cold air
Suncream, as the sun reflects on snow and you can get sunburns
The Importance of Insulated Gloves in Mountaineering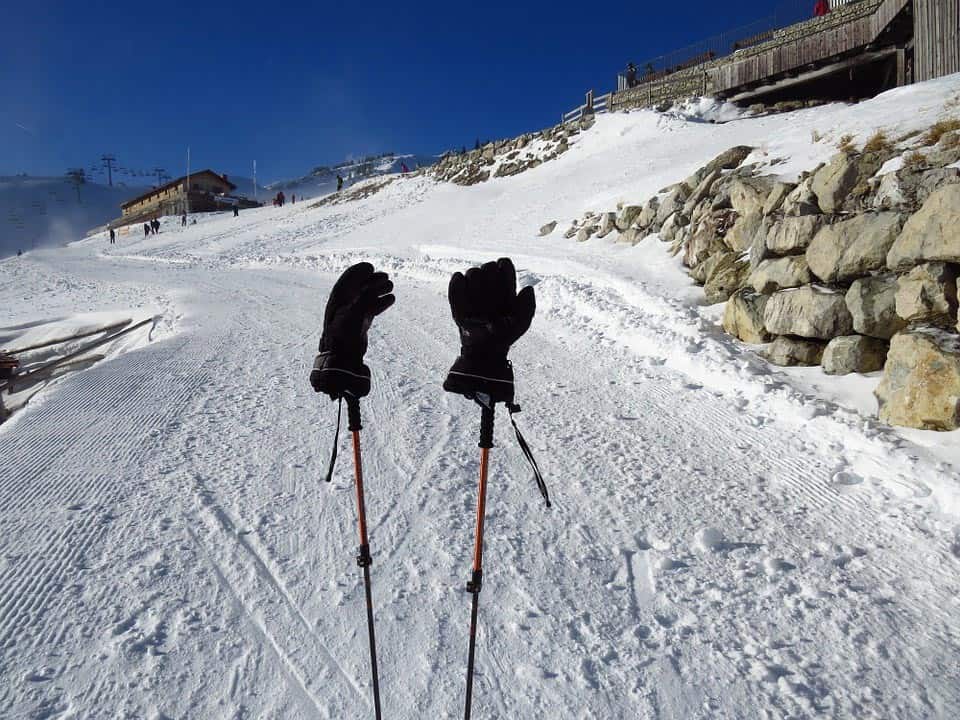 Tip: Have more than one pair of gloves with you. In the case of rainfall, you will need backups.
Your hands must be dry all the time.
Carry 1 or 2 pairs of thin ones and 1-2 pairs of thicker ones.
A combination of these with waterproof gloves is better, though your hands will get moist from sweating.
Read this detailed post for hiking gloves.
Mountaineering Basics for Climbing Gear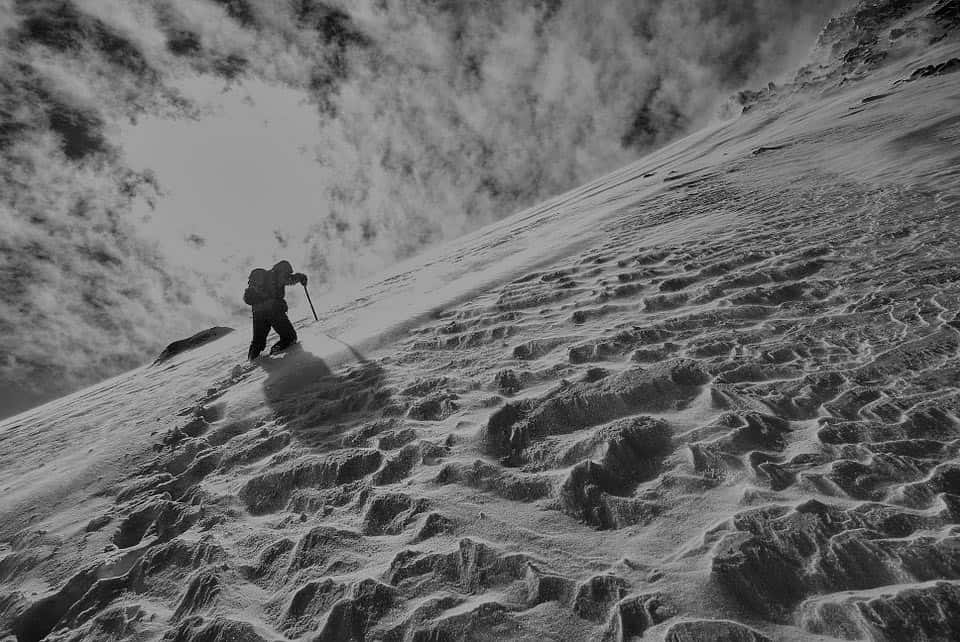 You can't avoid investing in proper, reliable, durable gear.
Avoid any cheap solutions when it comes to Mountaineering.
A good tactic -if you don't have the budget all at once- is to acquire the gear you need gradually.
In that way, you will get familiar with all and won't break the bank in one day.
Sometimes you need to test some gear and make sure it fits for you.
Not sure if Mountaineering is for you? You can still borrow all the gear you need, from friends or from outlets that provide such.
If you are new in Mountaineering, then this is the Mountaineering Basic Gear you need:
A 45lt backpack for a single day trip
Mountaineering boots (they are less bendy than the hiking ones)
Map and Compass
Climbing particulars (belays, carabiners, etc.)
Bivy gear (or a shell bivy)
Trash bags
A perfect 4-seasons tent for multi-day trips is required.
Many who climb high carry a tent and all the tent gear, as you never really know what you may encounter.
Weather conditions can change fast on a mountain.
Study weather carefully. You may need to pack a sleeping bag, pad, and all.
Gear changes a lot when you plan for multi-day climbing; even your backpack will be different.
Mountaineering Basics for Eating and Drinking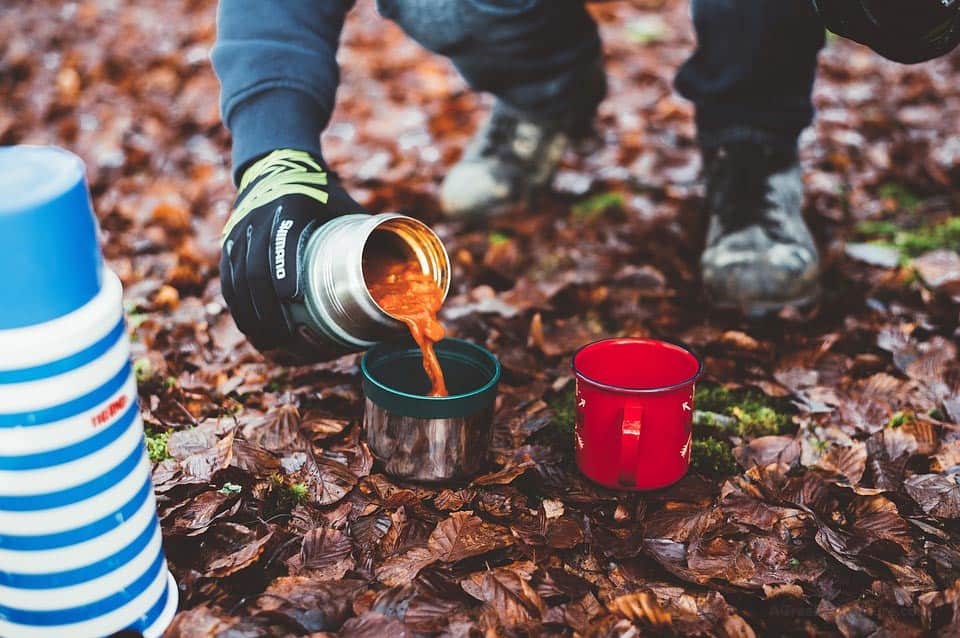 Do prepare your food portions carefully for cold weather.
When you climb under such temperatures, have warm liquids like hot chocolate, tea, soup, and warm water. It will help you keep your body warm.
Please make a note that under such conditions, your body will need far more calories to sustain its levels of energy.
You need food with high calories and a bit fatty, easy to consume. You can always carry some snacks or candy.
Remember that food and snacks high in sugar will raise your energy fast, but they will also drop quickly. Proper nutrition is essential, especially on multi-day trips.
Do not neglect your water consumption. Cold weather gives a false impression that you are not thirsty, but that is false.
You need to consume water every 30 minutes; otherwise, you will get dehydrated.
Remember!
Start small and manageable, exploring what you like best.
Find the right opportunities to build up skills like ice-climbing or mountain skiing.
The most important thing is to get out there and enjoy winter, along with the snow and all the beautiful things that season has.
Feel free to read the resources and safety standards of UIAA (UIAA – International Climbing and Mountaineering Federation).
Also, read our article for the Best Camping Flashlights and Best Thermal Shirts For Cold Weather.