Planning for down-under? Picture-postcard landscapes, therapeutic hot springs, gorgeous beaches, incredible rocky terrains, unique forest ecosystem. Here are the 11 most beautiful places in New Zealand to make a traveler pack his bags to explore.
The diversity of treks, fjords, glaciers, hot pools, and marine life is coordinated with the volcanoes of the north island, snow-capped mountains of the south island, and rich Māori culture. Both north and south island, have stunning things to see and do. The island is ideal for lots of hiking.
With such delightful options in your bucket list, pick your camera, some adventure gear and air tickets, and get set to know more about lovely New Zealand.
For the keen vacationer, the entire trilogy of Lord of the Rings got videoed in New Zealand. For an avid movie lover, it will be a great experience visiting these locations. It is a stamp of excellence in the tourism industry in New Zealand.
New Zealand has several credits in the chapters of history. And fun facts as well! Few of us know that Aoraki is the Māori name of New Zealand. Sir Edmund Hillary who climbed Mount Everest is not a British but a Kiwi.
The Auckland city sits on a large volcanic field of over fifty volcanoes. The Blue Lake is host to the world's clearest waters and has a visibility rate of a little less than 100 meters. The largest insect in the world, the Weta has its ears in the knees. The flightless bird Moa is as tall as 3.6 meters. 
Which Are the Most Beautiful Places In New Zealand?
Now, aren't you getting excited to know more about this wonderful country? Here are some of the most beautiful places in New Zealand you should visit.
Bay of Islands, New Zealand
For beach lovers, the Bay of Islands is a promising maritime adventure.
The bay covers 144 islands and the boutique towns of Paihia, Russell, Opua, and Kerikeri.
The spectacular Hole in the Rock on Piercy Island, the walking tracks on the seaside, the Kauri Tree in the rainforest, the plenty of wildlife at Tapeka Point, the daily cruise and passenger ferry service between Paihia and Russell, the Rainbow Falls are things that almost make you a water baby.
Step into the yachts and sailing boats to discover the best in aqua life. Keep adequate stock of roof rack accessories for your bay adventures.
Attractions: Dolphin sightseeing, sea kayaking, fishing trips, and of course, beaches
Best time to Visit: June to August.
Mount Cook National Park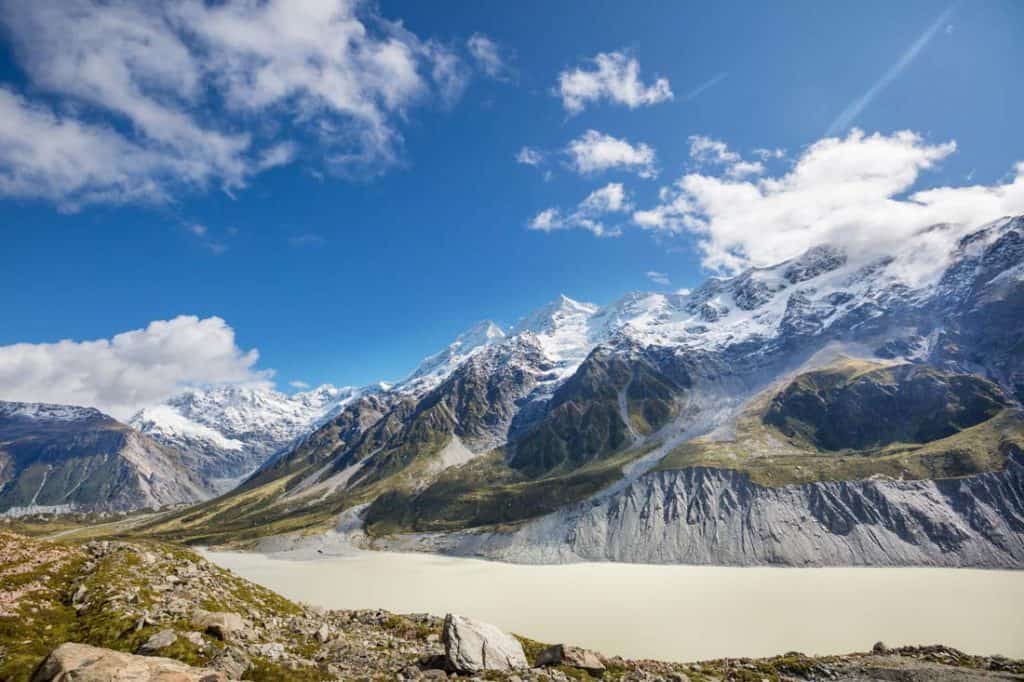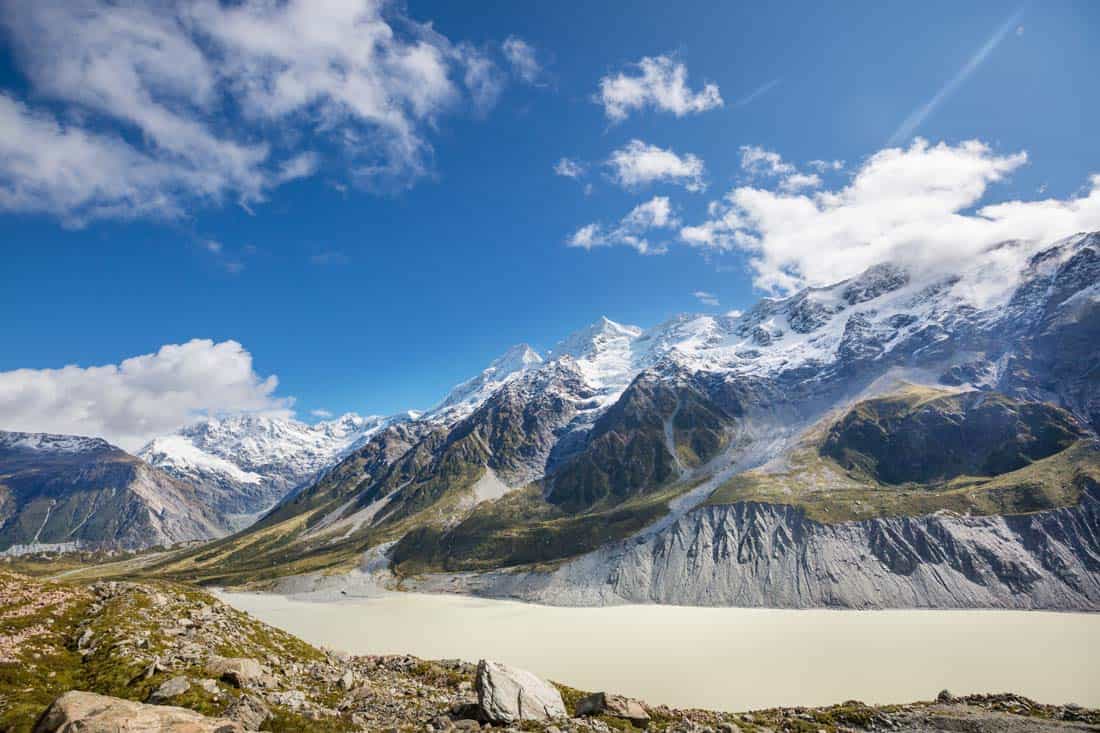 If scenic walks and a helicopter day trip are on your mind, then visiting Mount Cook National Park should be foremost on your list. The national park has the largest glaciers in New Zealand.
Some of the most fun-loving things you can take up here is taking a short walk in the Hooker Valley Track. It will also get you a view of Mount Cook, Mueller Lake, and Glacier.
The Mueller Hut is like a tiny colored spot in the thick snow considering its proximity to the dazzling Mueller Glacier.
Mountain lovers are in store for a poignant treat as they visit The Sir Edmund Hillary Visitor Center. It is here that Sir Hilary trained for the monumental climb to the Mt. Everest.
Attractions: Franz Josef and Fox Glacier, Tasman Lake, heli-skiing, glacier trekking, star gazing
Best time to Visit: September to November.
Tongariro National Park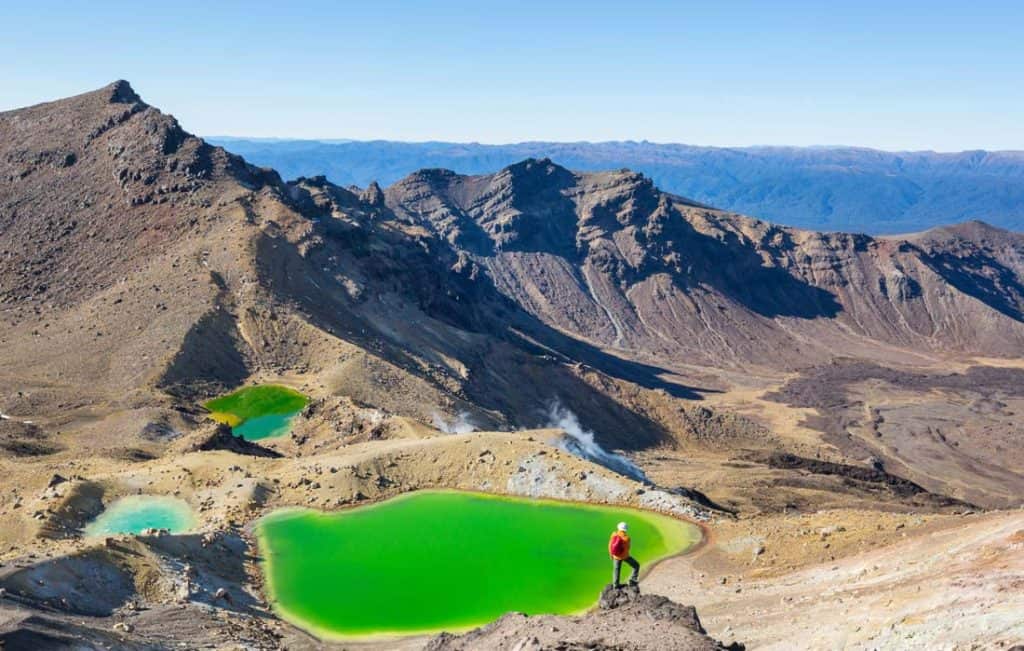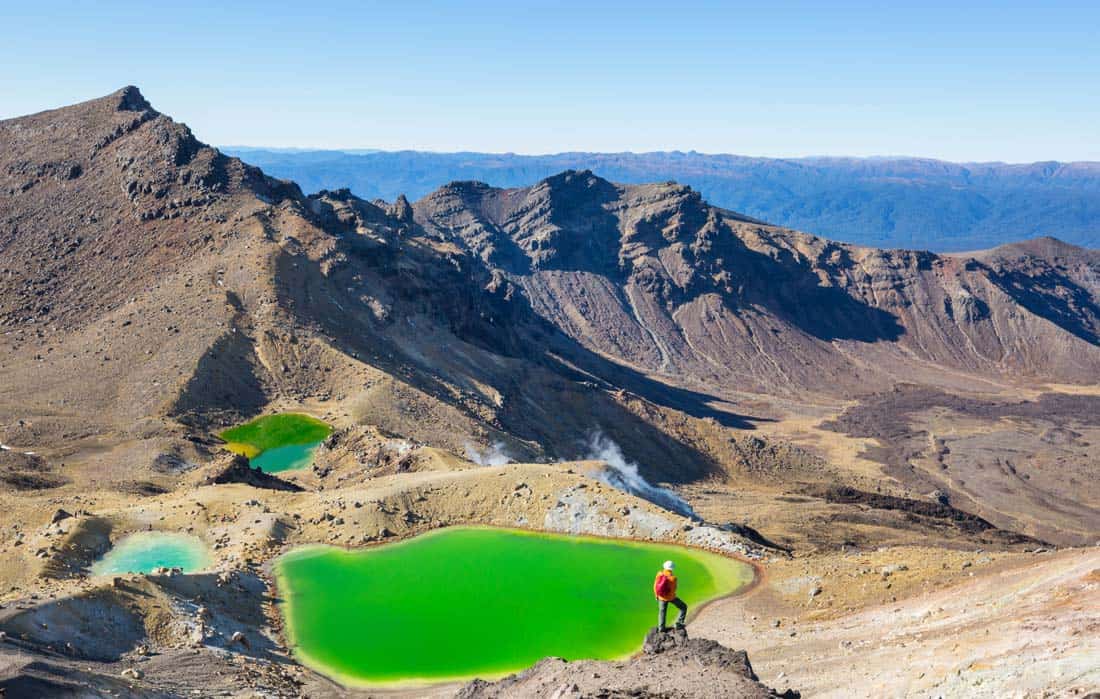 Tongariro National Park has earned two achievements.
In 1887, it earned the mark of New Zealand's first national park. After a gap of over a hundred years, it got dual recognition by the UNESCO World Heritage for its natural beauty and its Māori culture.
Size-wise, it is over 80,000 hectares. You will see a mixed bag of volcanic wonders and alpine gardens at Tongariro National Park.
Attractions: Three volcanoes, nature trails, waterfalls, skiing, Knoll Ridge (highest café of New Zealand), film sites of Lord of the Rings.
Best time to Visit: November to April.
The Bouvet Island
This volcanic uninhabited island is considered the most remote in the world.
It is located halfway between South Africa and Antarctica, around 1400 miles from the closed place with humans (island Tristan da Cuncha).
It is not that easy to set your foot on its grounds, as it is surrounded by glaciers but you can do that using a helicopter. The island is covered with ice.
Lots of myths relate to that place, like missing boat passengers. Note that there is nothing to do on the island, other than being able to set your foot on its grounda nd brag about it. It is by no change that it is also called as "the loneliest place on earth".
Best time to visit: Any time a helicopter can reach it.
Milford Track
It is the most famous walk in New Zealand. For more than 150 years, Milford Track has been wowing hikers with its alpine and fiord scenery.
For history lovers, the poet Blanche Blaughan declared Milford Track to be the finest walk in the world. The 3-day and 53 km walk of Milford Track brings you an experience of walking on suspension bridges.
It will also show you the mountain pass, peaks, and valleys.
Attractions: Sutherland Falls, Mirror Lakes, Stirling Falls, Lake Marian
Best time to Visit: November to March.
Piha Beach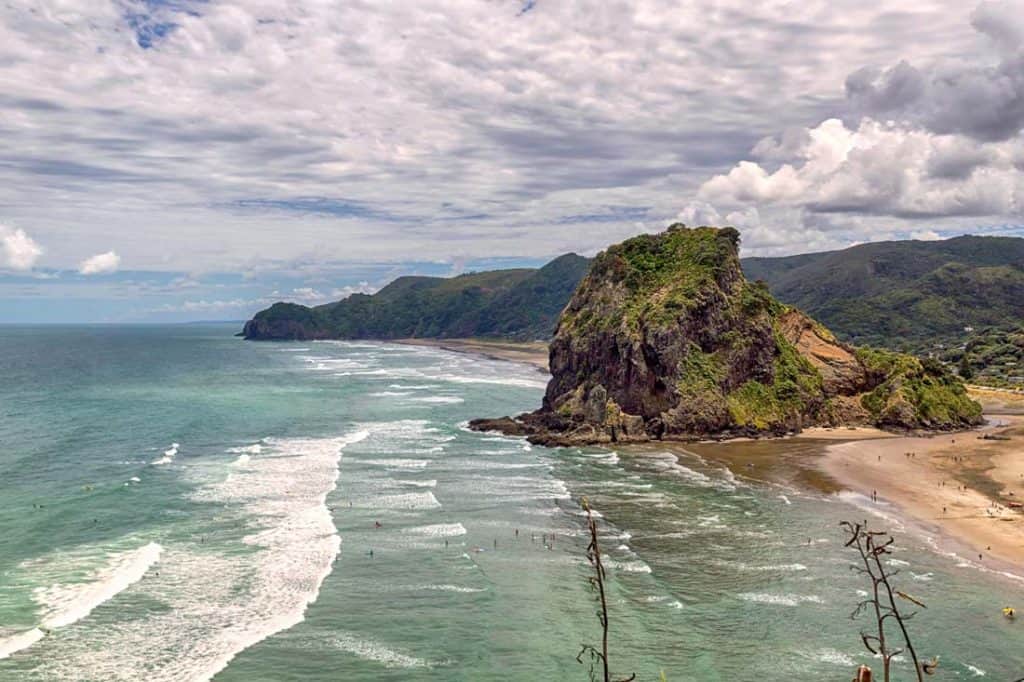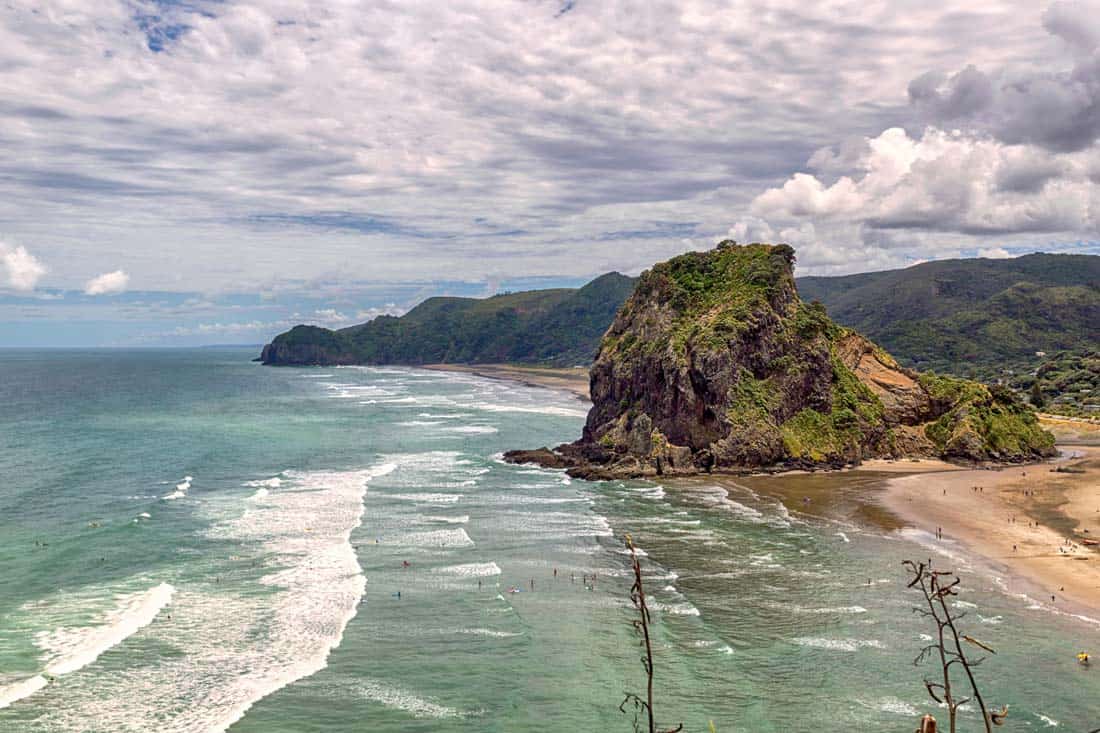 Surfers love it and so do the local kiwis. Piha is a dramatic beach with rugged cliffs and black-iron sands. It is a 40-minute drive from Auckland city.
The first surf boat race in New Zealand held at the Piha beach was in the 1930s. The waters here can be a bit dangerous, so before stepping out, make sure to check with the surf clubs.
The imposing Lion Rock on the beach and the laid-back lifestyle of the beach community is a good life.
Attractions: Waitakere Ranges, Kitekite Falls, Lion Rock, sunset watching, surfing at the beach
Best time to Visit: December to February.
Abel Tasman National Park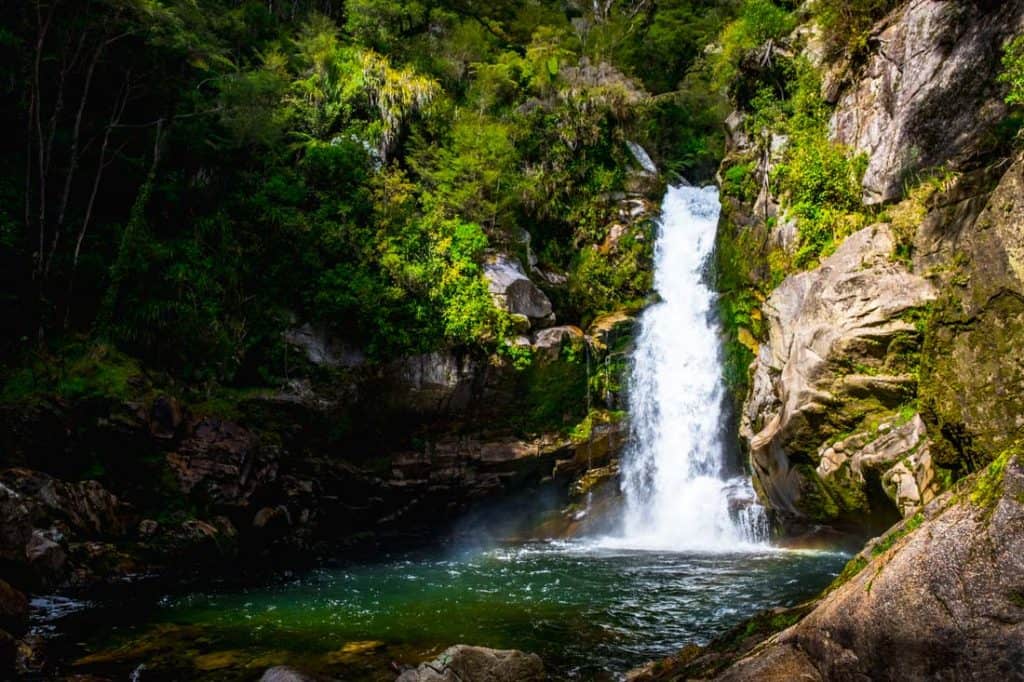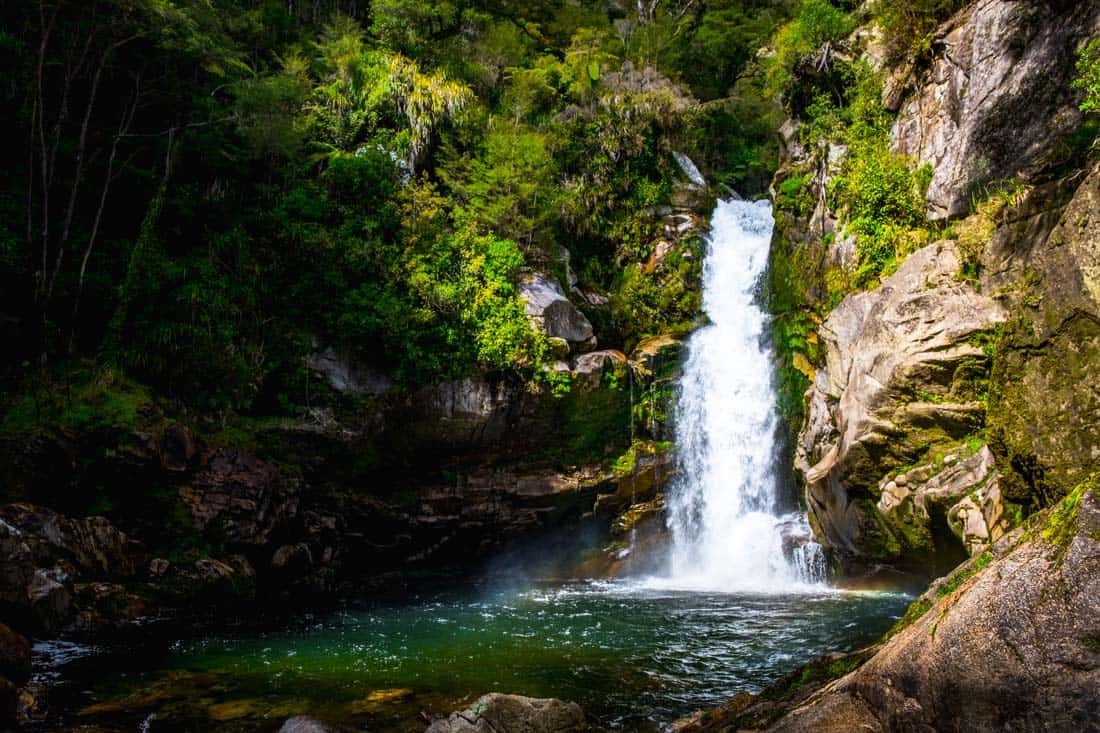 Natural diversity blooms in Tasman National Park. It is a World Heritage-listed Port Arthur Historic site. Located on the Tasman Peninsula, the National Park has 300-metre high sea cliffs.
Plenty of lands and marine animals for sea-lovers here. Forest-dwelling birds such as the endangered swift parrot and wedge-tailed eagles will help you appreciate the human need of protecting the endangered species.
Attractions: Waterfall Bay, Three Capes Track
Best time to Visit: November, March, and April.
Beautiful Places in Mount Taranaki
The most climbed mountain of New Zealand, Mount Taranaki also called Mount Egmont, last erupted in 1775. Volcanologists have declared it as a dormant volcano.
Climbing Mt Taranaki is attainable provided you are an experienced hiker. Situated within the Egmont National Park, British navigator Capt. James Cook first took notice of it in 1770.
Hollywood actor Tom Cruise "The Last Samurai" had the iconic Mt Taranaki as the backdrop.
Attractions: Waterfalls, rainforests, moss trees, alpine herbs, Kamahi walk in the Goblin Forest
Best time to Visit: December to April.
Beautiful Places in Franz Josef Glacier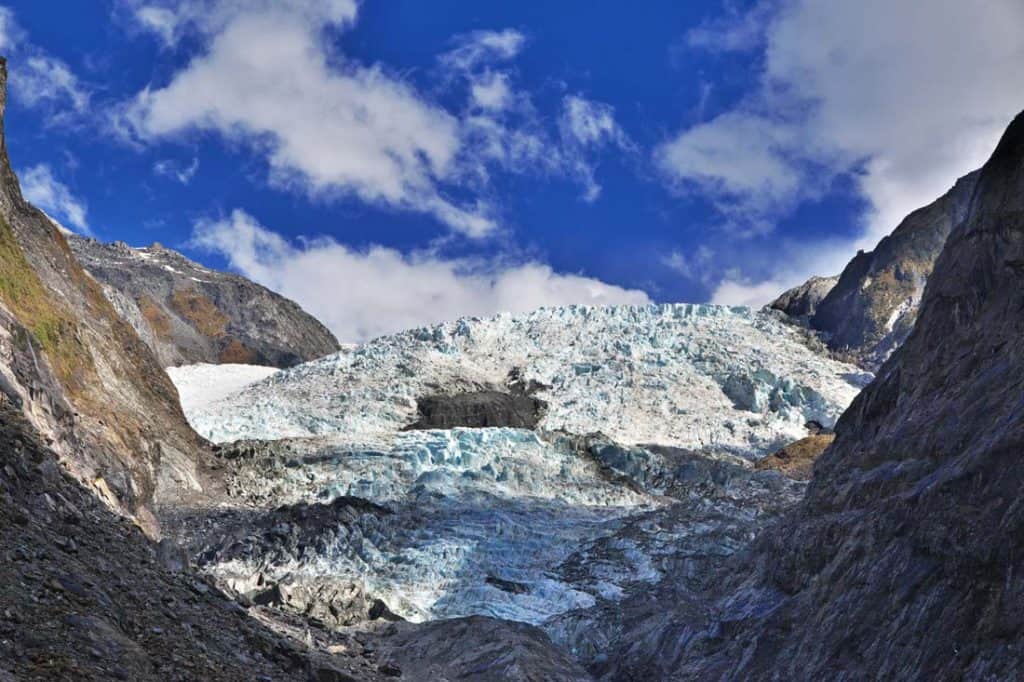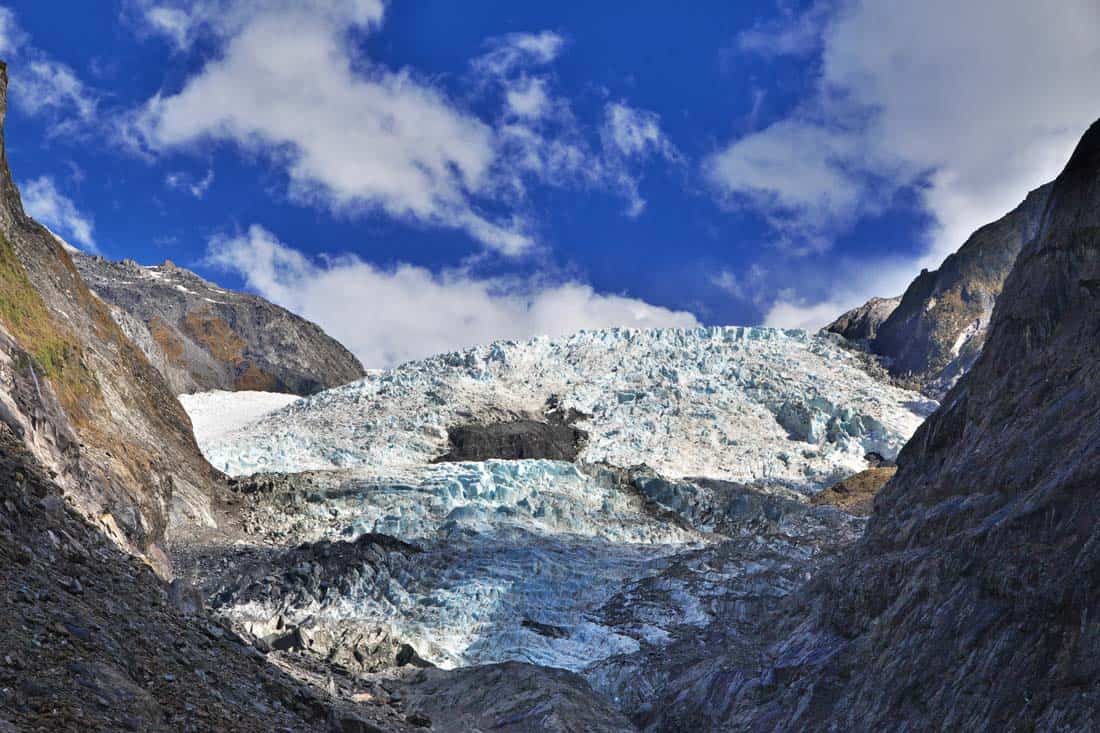 The Franz Josef Glacier was first explored in 1865 by geologist Julius von Haast who named it after the Emperor of Austria. The FZ glacier is the best way to plunge into the natural snowy wilderness.
A unique area, it helps you to explore the extremities of adventure as you walk on the dynamic glacier and one of the most beautiful places in New Zealand.
Snow and ice are not the only adventure points here; the countryside topographies like waterfalls, lakes, and rainforests make your holiday full of action and discovery.
Attractions: Guided glacier hikes, guided walks, forest hikes, kayaking
Best time to Visit: November to February.
Fiordland National Park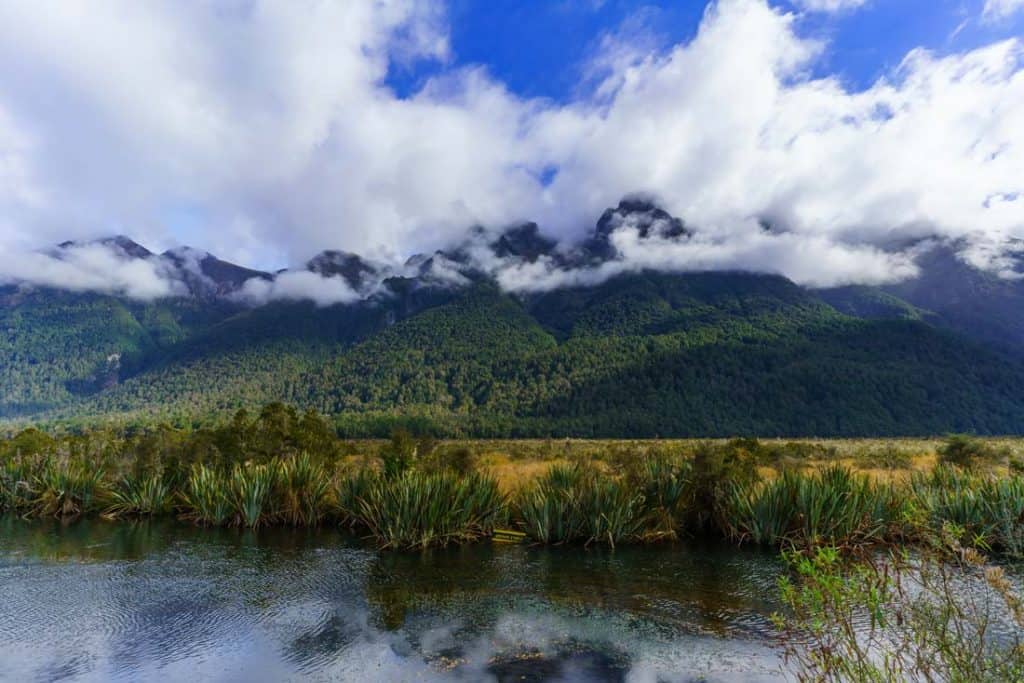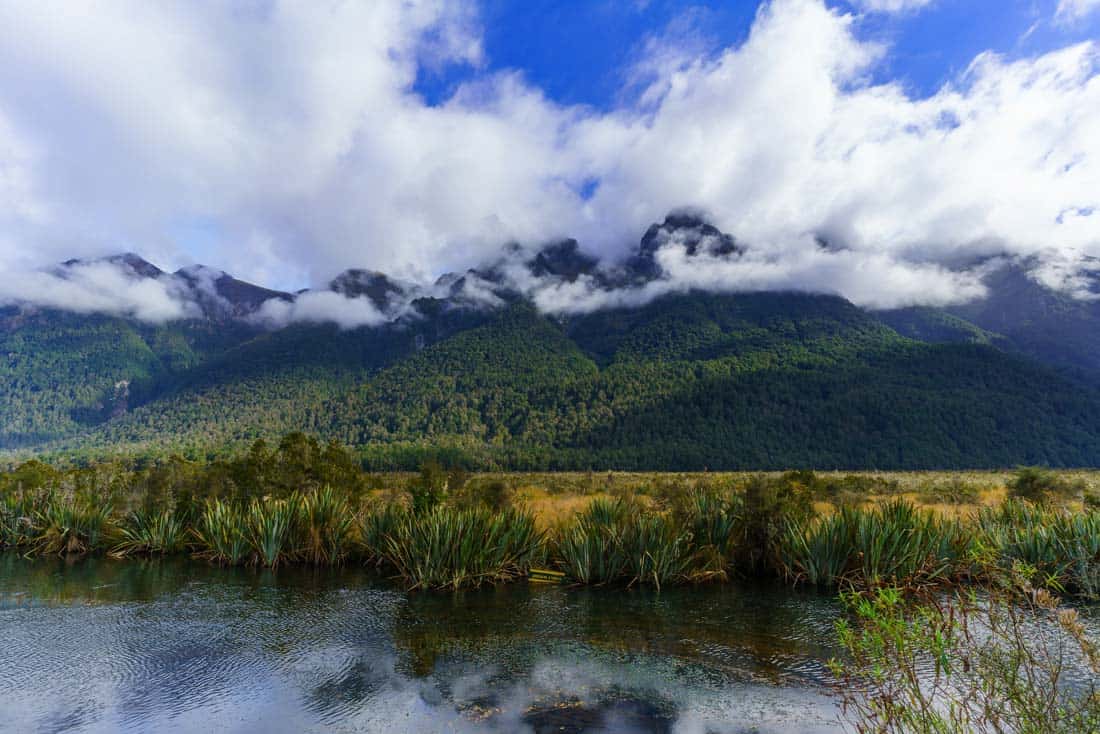 Established in 1952, Fiordland National Park has unspoiled mountains, stunning lakes, and valleys. On full display are some rugged and jaw-dropping fiords (fjords) and Lake Hauroko, New Zealand's deepest lake.
The virgin scenery of the Fiordland National Park merges with the rainforest and the 1,904 feet high Sutherland Falls makes you almost stop and label it as the ninth wonder of the world.
Attractions: Mountain biking, rock climbing, day walks, aquatic sports
Best time to Visit: June to August.
Central Otago
No brownie points here because Central Otago gives you a verdant mix of weathered mountains, rivers, and alpine fields. If you want to wash down this lovely experience, roam around in the vineyards of Central Otago for the wine experience of Pinot Noir.
Voyagers to Central Otago usually hire a mountain bike to get a closer view of the remote sites for an enriching vacation. The Otago Central Rail Trail is for the original seekers.
Choose whatever speed you want to but the 300 km off-road cycle and walking track of the Rail Trail is a great ride.
Attractions: Cycle trails, wildflower walking
Best time to Visit: Autumn season (vineyards are in full bloom).   
Final Thoughts on Most Beautiful Places In New Zealand
Travelers' choices are many and so are the selection criteria.
There are two things that an average traveler looks at – relaxed weather and less crowded which are easy to find in New Zealand particularly in early spring and in the autumn season.
Getting cheap flights is the first choice of a budget traveler.
To be lucky enough, book your tickets three weeks in advance before the date of departure.
Flight rates in May are more affordable than the peak season of November to January. So, start planning a trip to the land of Kiwis post-March. It is a country where you will find nature at its iconic best!