A flashlight is such a small tool but choosing the best EDC flashlight, also known as an everyday carry flashlight, needs some basic knowledge of its technology. It is a tool that can be no less than useful on any day for any emergency purpose or any daily task that needs shedding some light.
Having a tool that helps you to see things clearly and doesn't take much space, while not cutting down in power is essential. You don't just need it for when it is dark outside.
You need a good EDC flashlight when you want to check your car or bike engine or when you need to shed some light behind or under furniture.
It is a compact tool that takes very little space.
If you are a frequent hiker or a regular in camping, then such flashlights are an essential part of your hiking gear or camping gear. It can be a backup along with your head flashlight.
Such a flashlight should be part of your outdoors survival gear too, or of your 72-hour survival kit.
Where an EDC Flashlight is Most Useful?
Have you ever been in a room with dimmed light and you wanted to check i.e. some fuse or small letters on a box? Shedding some light on them with such a flashlight does the job.
An EDC flashlight should be easy/light to carry, doesn't need frequent battery changes, and -when needed- illuminates the space quite well.
Walking down an alley or a narrow street with low light? There is where you can use it too. From illuminating dark corners to watching your steps to avoid stepping on dirt or poop, such a lightweight flashlight will help you grandly.
But don't just think of extreme situations. Even finding the door keyhole with low light is another way to use the flashlight (though many use their smartphone flashlight for such).
How to Choose the Best AA EDC Flashlight?
That is an easy question at its basis. Choose an EDC flashlight that you can carry on you at any time, on your shirt pocket or in your back pocket, even in your work briefcase or handbag.
Its simplicity is its strength. You just need to know, check and compare a few characteristics that relate to EDC flashlights, so as to be able to choose the right one for you.
Here they are for you to know.
Sturdy Construction
If you need one for daily usage, then make sure it can take the toll of that. Good ones are from anodized aluminum, toughened glass, and stainless steel. They are also resistant to sand, moisture, dust, and sand. Due to its size, you may drop it a few times, so you want it to be of solid construction.
Cheap ones will gradually break with the usage and their on/off switches will get loose.
There is a factor that is called "impact resistance". That is measured by dropping the flashlight 6 times on concrete, at a specific distance.
Led and Lumens
Choose a led one of course. Lumens are a measure indicator for the intensity of the light coming out of the flashlight. It is measured on the highest brightness setting powered by new batteries, of course. The light output, when measured in lumens, ranges from 20 to 3500 lumens.
It is also important to check the beam distance measurement/factor. That is measured in meters and is calculated as up to how many meters a beam sheds light before is reduced to the light a full moon sheds.
Beams also vary. They usually come as:
The beam distance can be from 200ft to over 1000ft. Some tactical flashlights come with features like a strobe beam or a signal beacon, for defense purposes.
Water Resistance
That is usually measured with the IPX rating scale. It goes from 0 to 8, with 8 being the top in water resistance capability.
Battery Type and Battery Life
The best is to choose a battery type that you can easily find in almost any store around the country or abroad. Such are AA or AAA batteries. There are EDC flashlights that take some more special types of batteries but what is the use if you can't find batteries where you are?
If you plan to store the flashlight for emergency use only, and also have long-term storage batteries for emergencies, then you can choose the CR123 lithium batteries, as they tend not to lose their power during storage.
CR123 generates higher power outputs, but AA is found anywhere. It can damage an AA EDC flashlight (or any). You can choose to use rechargeable batteries if you like. However, do not use lithium batteries if the specific flashlight manufacturer does not recommend them.
Flashlight Run Time
With a new battery, how many hours it takes to reduce the light to just 10%? That is the run time and is measured in hours. When flashlights have different beam/light strength settings, the run time factor can vary per each of the settings. Your AA EDC flashlight choices vary from 50 hours, to some of the best EDC flashlights going up to 300 hours.
Of course, the beam strength mode and usage influence the run time a lot.
Is a Penlight Right For You?
Less than an EDC flashlight but still useful, you may want to choose a penlight. That is far less compact and more for some office usage or for medical usage as their beam strength and capabilities are far from an everyday carry flashlight.
What is the Best EDC Flashlight to Choose?
As always we will provide you with a few selected options, with quality in mind. Feel free to check them and compare them against their different features we provided for you to know.
WUBEN 1200 Lumens LED Flashlight USB Rechargeable
This one is an EDC flashlight which utilizes a high-efficiency OSRAM P9 LED.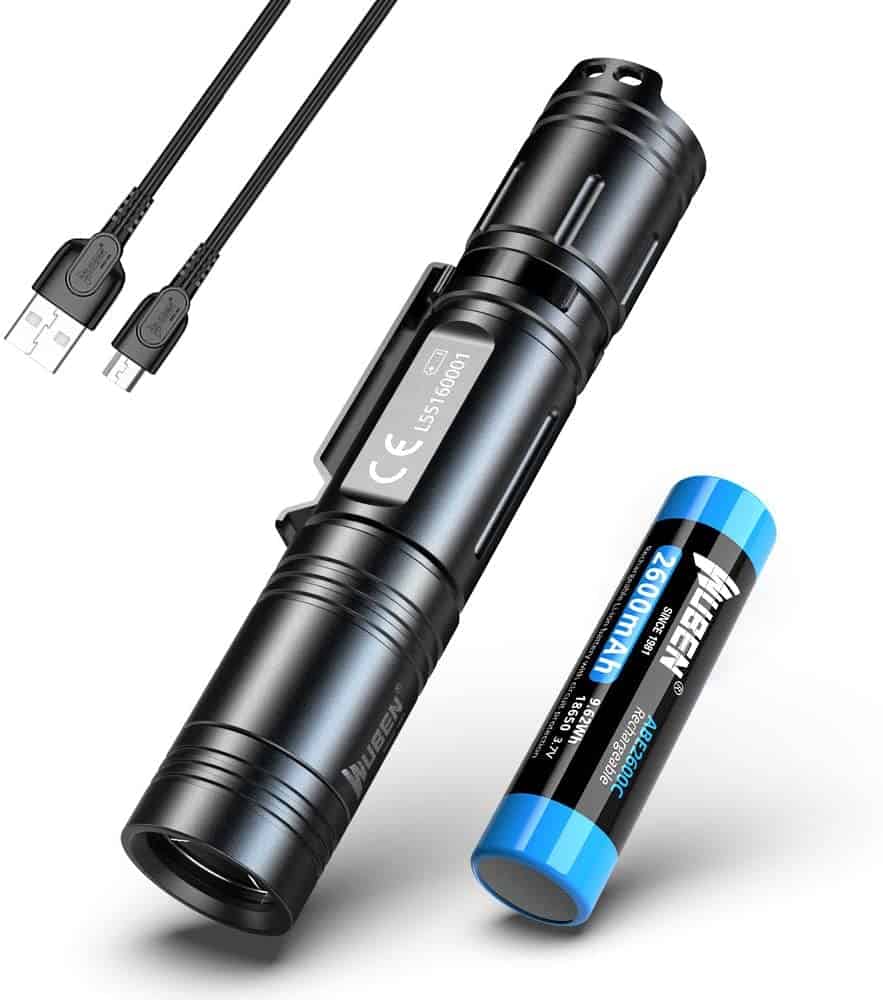 Its max output is up to 1200 lumens, and the max beam distance is up to 200 meters. It has 5 lighting modes and is USB rechargeable, made of hard anodizing aircraft-grade aluminum alloy. It is IP68 waterproof and dustproof.
600 Lumens Tactical Flashlight
This "shape-shifting" one is a mart voltage EDC Flashlight with an AA battery that produces 250 lumens and comes with a steel body clip.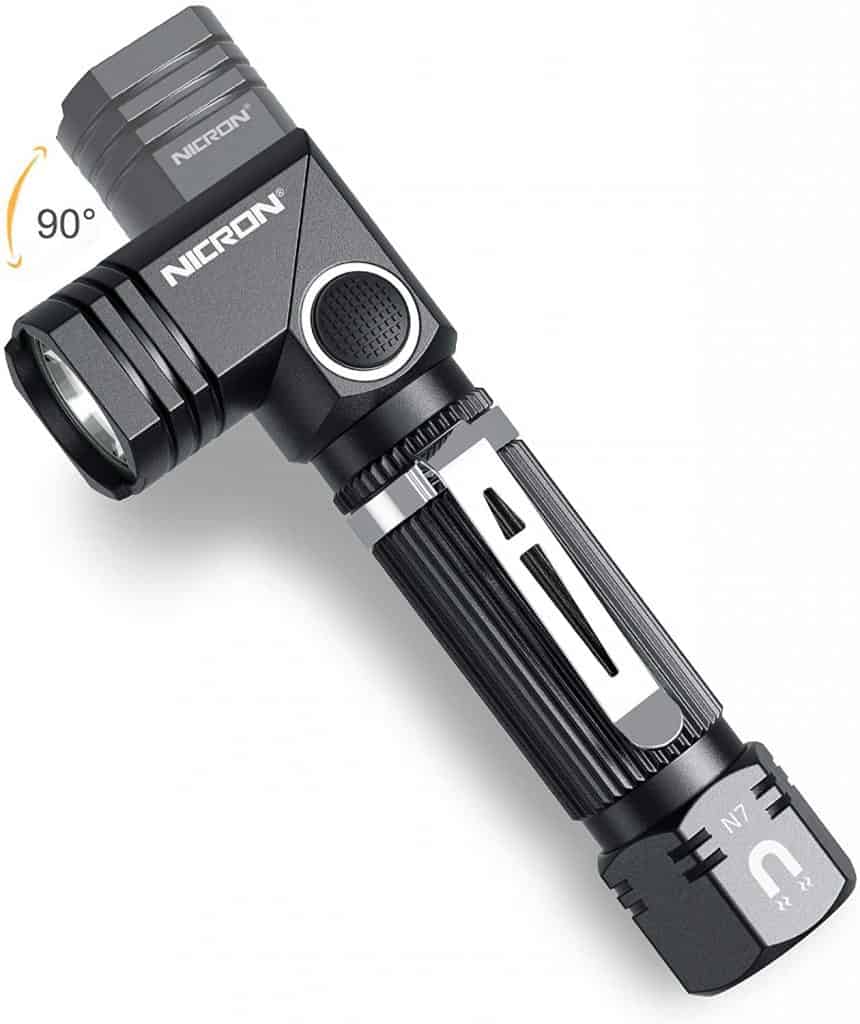 It also has 4 beam settings (High – Low – Strobe – SOS) and is IP65-rated water-resistant and designed for heavy rain days.
PD35 TAC Flashlight
This clip-on flashlight comes with 6 power settings and a 1,000-lumen beam for over 656 ft.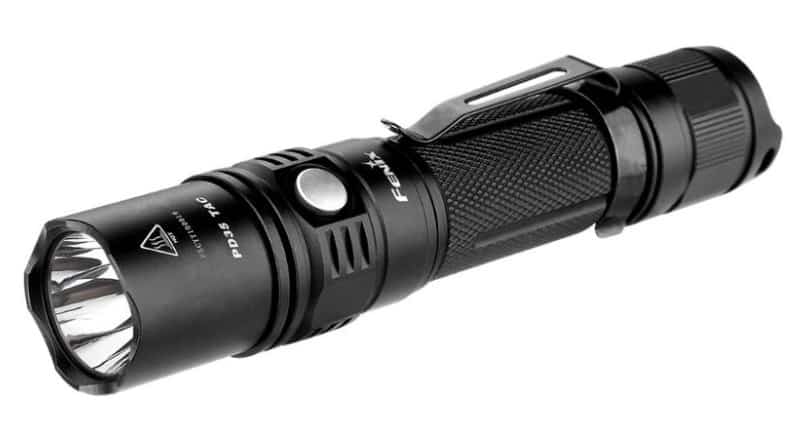 It has 2 operating modes: Tactical mode streamlines flashlight to the turbo, low, and strobe only, while the general mode allows all other flashlight beam options. It is made from a rugged aircraft-grade aluminum body with knurled finish.
Conclusion on How to Choose the Best AA EDC Flashlight
With durability also in mind, it is clear that the beam strength, different beam options and run time are crucial factors when choosing an everyday carry flashlight.
Make sure that your flashlight comes with a keychain option or a clip so that you can grip it firmly on you so as to not lose it.
It is one of those tools that are indeed smal and compact but do perform largely when they are necessary.