Cold weather needs not to be an obstacle to exercising and staying fit. Do you want to know how to keep fit in winter? Here's how to do it correctly.
Winter is characterized by colder weather and longer nights. Getting out of bed is a struggle, let alone finding the strength to exercise. Chances are you'll often feel demotivated, mainly because of the darkness, a physical barrier to exercising.
So, if you have been struggling with your workout, you are not alone. The low temperatures naturally lead to reduced physical activity.
As many people struggle to stay fit in this weather, there are a dozen questions on how one can stay motivated throughout the season and maintain a healthy lifestyle. This article seeks to address these questions and help you stay fit throughout the winter season until spring.
How Do You Stay Fit in Winter and Cold Weather?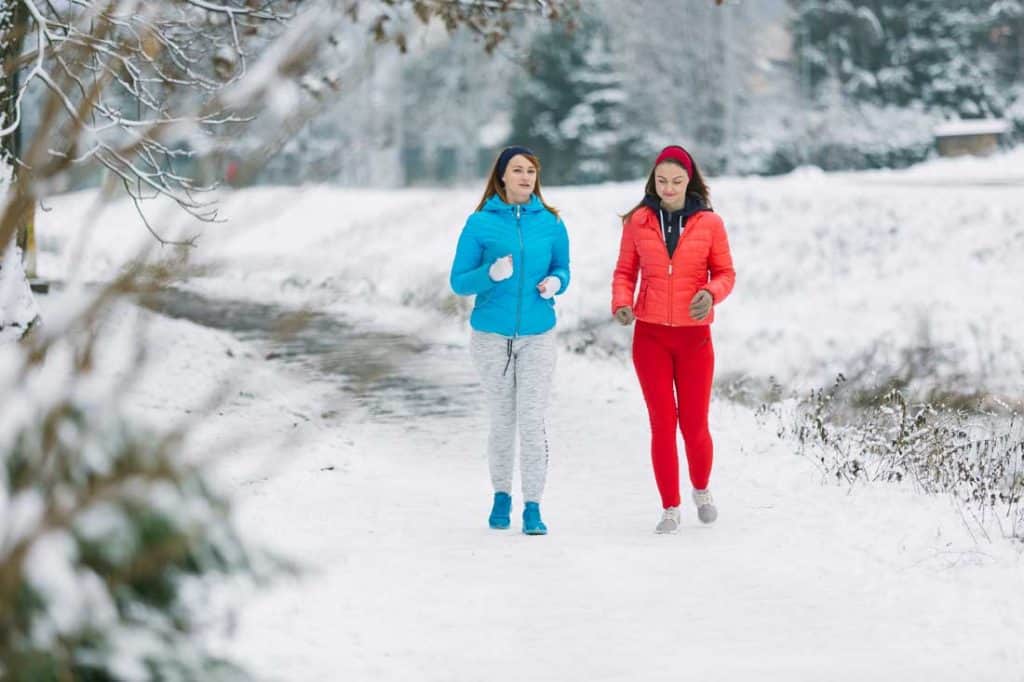 You can indulge in several activities during cold weather to stay active and fit in winter. To help you get started, here are several options to choose from.
Join a Nearby Gym
Exercising will help you stay active during the cold weather. If you find it challenging to remain consistent in your fitness regimen, you can join a gym near your officer or home. This way, you'll rarely miss your workout sessions.
Walk at the Mall
You can join the mall walking programs or from friends or family groups for daily walking sessions.
Create a Home Gym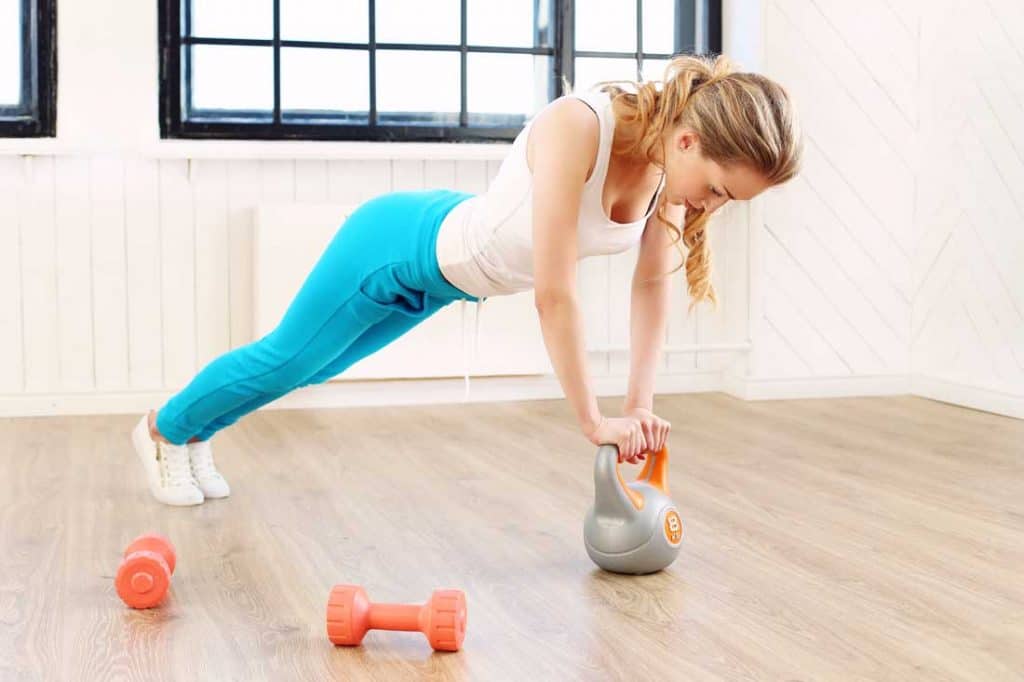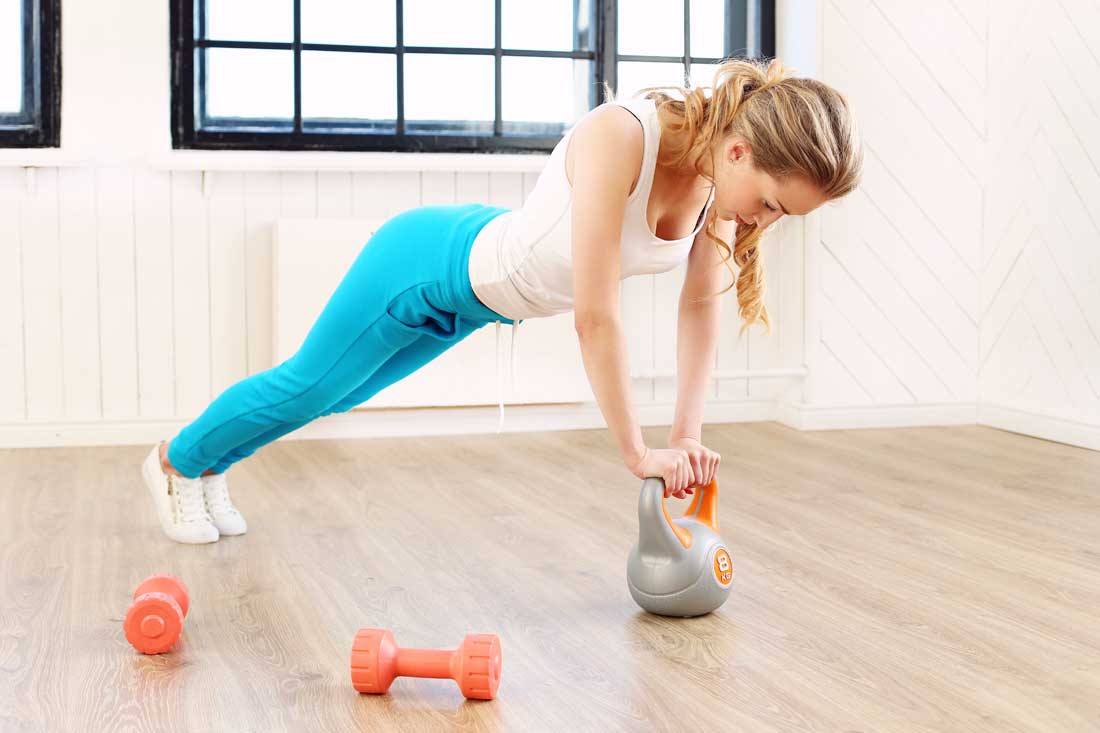 Spice up your home gym with affordable workout equipment. You can buy stability balls, dumbbells, or stretch bands. If going to a gym seems like a tall order, perhaps creating a gym in your basement or living room is the best option.
Take the Stairs
Instead of taking the elevator, take the stairs. You can make it a routine to walk up and down the stairs several times daily, whether at home or the office.
Stay Hydrated
Just like in summer, it's equally important to stay hydrated. Take water before and after workouts, when you wake up, and throughout the day. You can opt for warm water, herbal tea, or lemon tea if you don't like plain water.
Play Indoor Sports
Indoor sports are perfect for the winter months. So, instead of staying indoors, find different indoor sports options in your area. It could be volleyball, basketball, floor hockey, or soccer.
Sign up for Group Exercises
There are several group exercises you can sign up for during winter. You can join spin classes or go for aerobics or yoga classes. Working out in a group will help you stay motivated and be accountable, reducing the chances of missing sessions.
How can I Exercise at Home in Winter?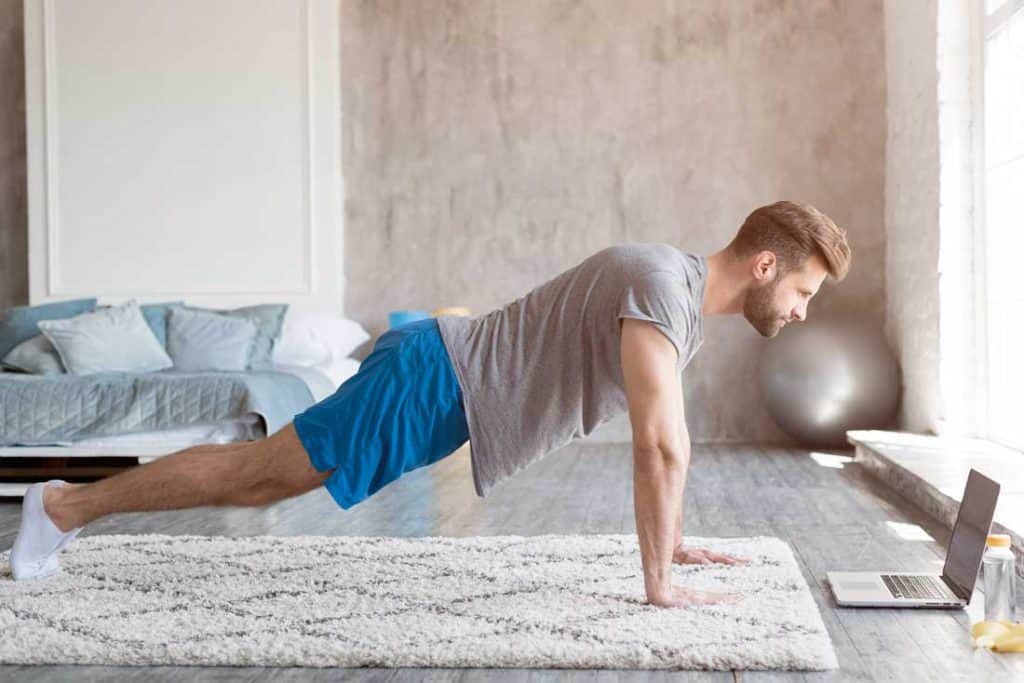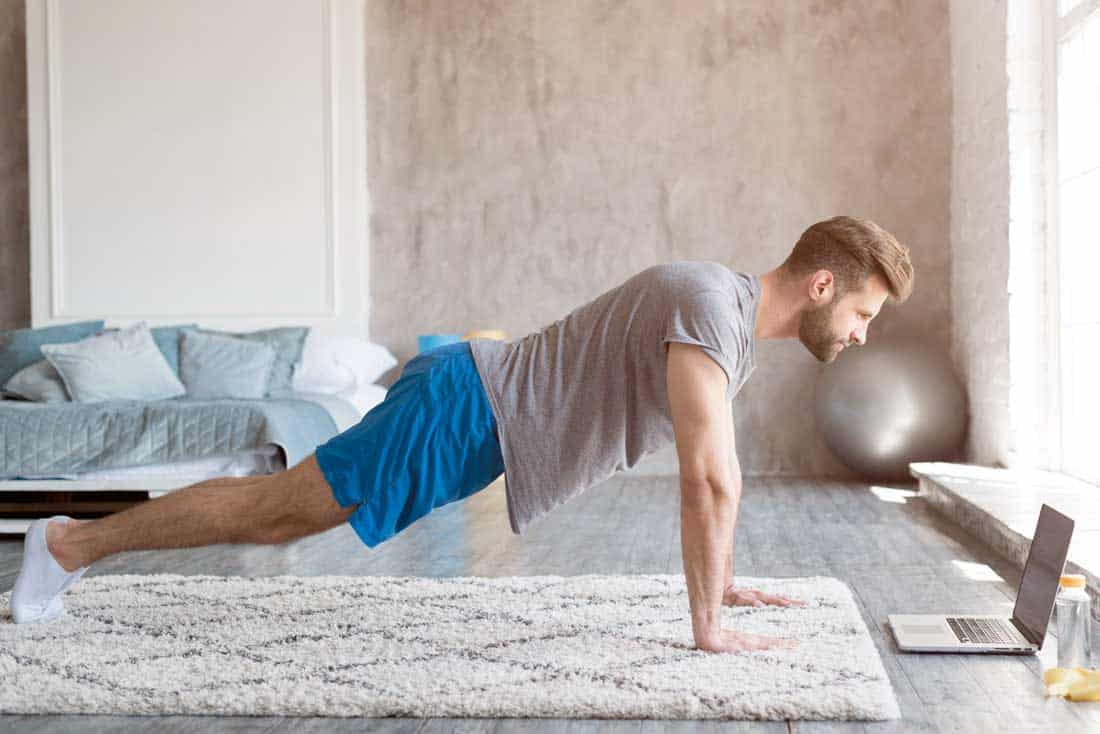 Exercising indoors is the most viable option during winter. This is because of its convenience. So, to exercise at home, you can choose a home gym with all the necessary equipment or resort to exercises that don't need equipment.
Working out without equipment is the easiest way to get started. You can use YouTube as it has many free fitness or calisthenics workout sessions. Exercises such as lunges, push-ups, planks, calf raise, and crunches only require body weight. Mixing these workouts and doing them four to five times weekly is a good practice.
Make sure you have a routine to make the most of your home workouts. A workout buddy will hold you accountable and push you when you least feel like working out. You can also have a workout buddy who can be a family member or a friend.
Lastly, you can take advantage of your time with your kids and play around. You can also play with your pet. Fun games will keep your heart pumping and make you active in the comfort of your home. You'll not only enjoy a fun time with your family but also a great workout session.
How Do You Exercise Indoors in The Winter?
The first step to exercise during winter is finding workouts that are right for you. To do this, you'd want to pick activities you enjoy. Given the cold weather, you'll want to be very particular when developing a workout regimen.
You can start by modifying the workouts you enjoyed in the other seasons. If you love cycling, perhaps you can try the treadmill. You might enjoy walking programs at the malls if you want long strolls. You can also explore fun workouts like tai-chi, Pilates, dance exercises, CrossFit, calisthenics, or yoga. The key is finding an activity you won't struggle to do daily.
Next, plan if you'll do your workouts at home or the gym. Depending on your choice, make the necessary arrangements and be prepared for your workout sessions.
If you are exercising in the gym, you can make it a habit to wear gym clothes when coming from work to get started immediately after you hit the gym.
You can also research winter activities and sports to have more options. Ice skating is one fun activity you can try.
Once you have the winter exercise at hand, it's time to come up with a routine. Here, you'll first set the goals you want to achieve and then block workout time. It's important to let your family and friends know your schedule to get the time you need.
Build the Mentality for Exercising in Cold Weather
The dark, cold weather in winter is brutal. Chances are you won't feel like exercising often. So, to ensure you are on your toes throughout the cold season, here are some tips for exercising in the winter.
Take up a Challenge
Signing up for a challenge will keep you motivated and excited about working out. You can enroll for a marathon, a weight loss challenge, a 30 days intense workout challenge, and so on. Challenges will boost your morale and get you motivated. Plus, the team energy will keep you going despite the cold weather.
Keep It Warm
You also don't want to get chilly working out. So invest in the right workout clothes that keep you warm. Dress in layers. Add a headband, gloves, and a hat. Wear a jacket or coat if you are going to the gym.
After the workout session, you'll be sweaty and might be tempted to remove the layers immediately. But do not yield to that pressure. Let your body adjust for at least 10 minutes before you remove the layers. Removing the layers immediately might lead to hypothermia.
Make It Social
Instead of working out alone, tag a friend or a family member. When you are working out with others, it makes the exercises fun.
What Should you do When Exercising in Cold Weather?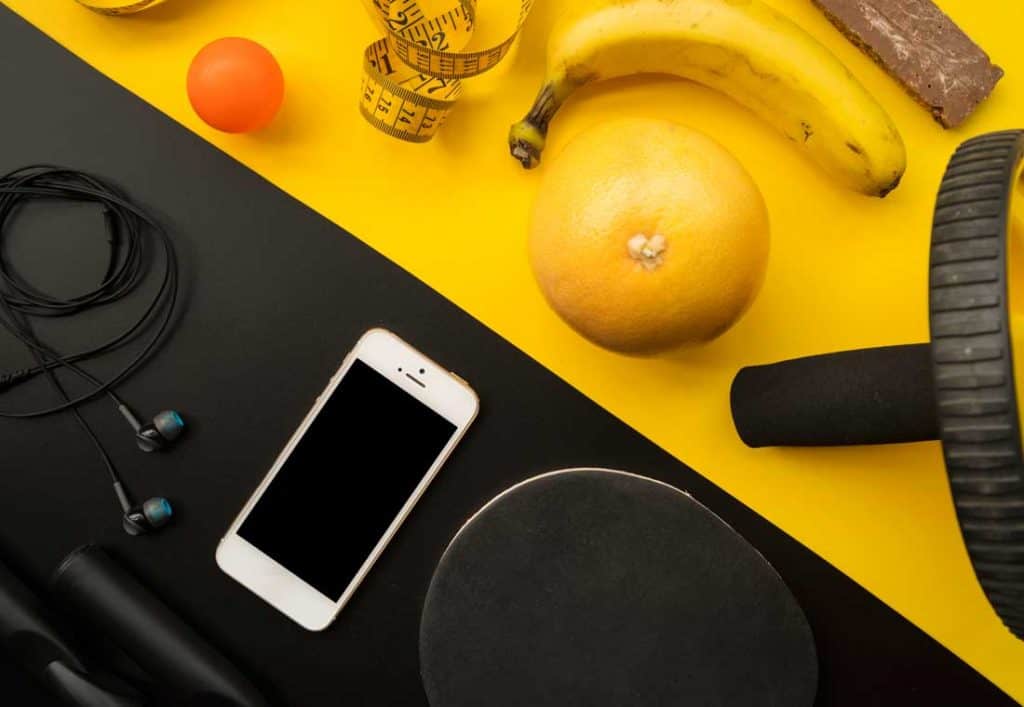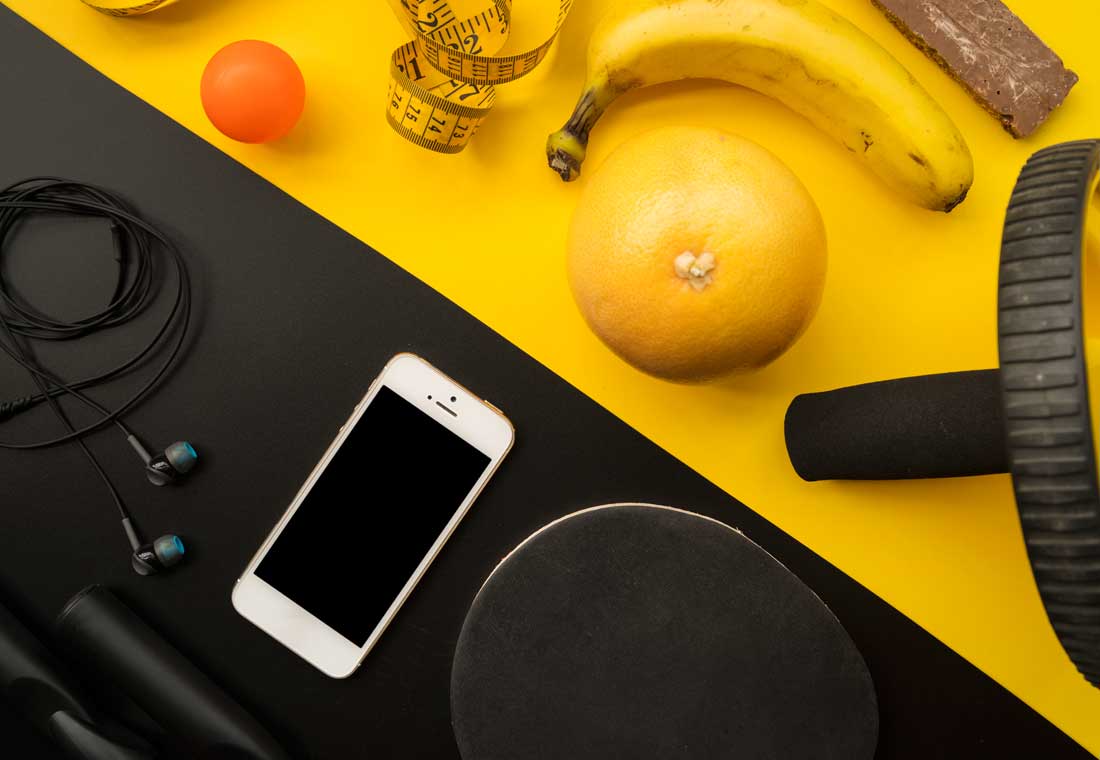 The winter weather can have even the most enthusiastic fitness veteran discouraged. Many people will pack their workout clothes until the following season.
However, you don't have to suspend your workout that long because of the snow or extreme cold. If you love to walk outside, then wear warm clothes.
Check the Weather conditions in Advance
Checking the weather condition is a great way to ensure successful exercise during cold weather. You'll want to know the wind, temperature, and moisture. You'll also want to know how long your outdoor workout will take.
This is because exercising outside can be dangerous in case of a wind chill. If you are not careful, the wind can get beneath your layered clothing and cause frostbite. So, if you exercise in the cold weather and the wind chill becomes extreme, get inside and explore indoor workout options.
Be Alert in Case of Frostbite and Hypothermia
Frostbite and hypothermia are the two most common conditions in the winter months. Working out in the cold helps you stay active and increases your heart rate. However, it would be best if you remained safe.
The symptoms of frostbite include numbness, stinging feeling, and loss of sensation in the exposed skin area. This could be your face, ears, feet, or hands. In case of frostbite, get inside and warm the affected area on heat. You can also seek emergency care. Always remember to stay safe when exercising as the weather grows colder.
Hypothermia is when your body temperature is shallow from exposure to cold temperature. Your body loses heat faster than it can produce. When it snows or rains and you're exercising outside, there's an increased risk of hypothermia. Beware symptoms such as fatigue, slurred speech, loss of coordination, and intense shivering. Perhaps it's a good idea to get inside when the temperatures are shallow.
Protect Your Body
Protecting your head, ears, hands, and feet when working out in the cold weather is essential because of the above conditions. You can wear gloves in layers, starting with a thin one and then an outer heavier glove. Instead of wearing your standard shoe size, wear larger shoes that allow for thick socks. Also, protect your ears by wearing a headband. To protect your face, make sure you have a scarf wrapped around your face.
How Do you Stay Fit in the Winter?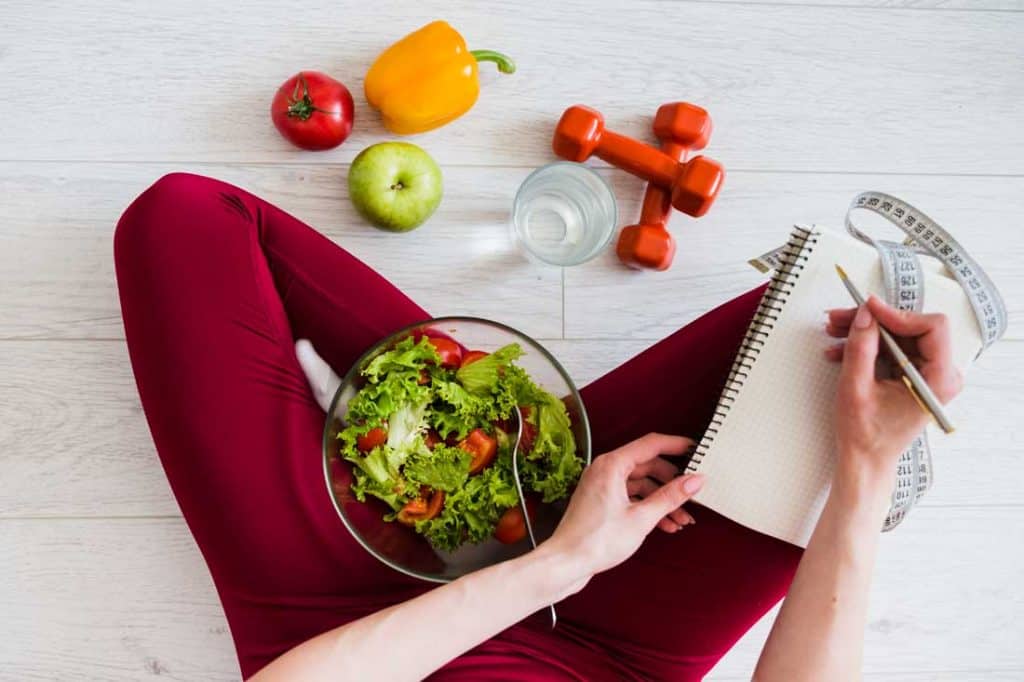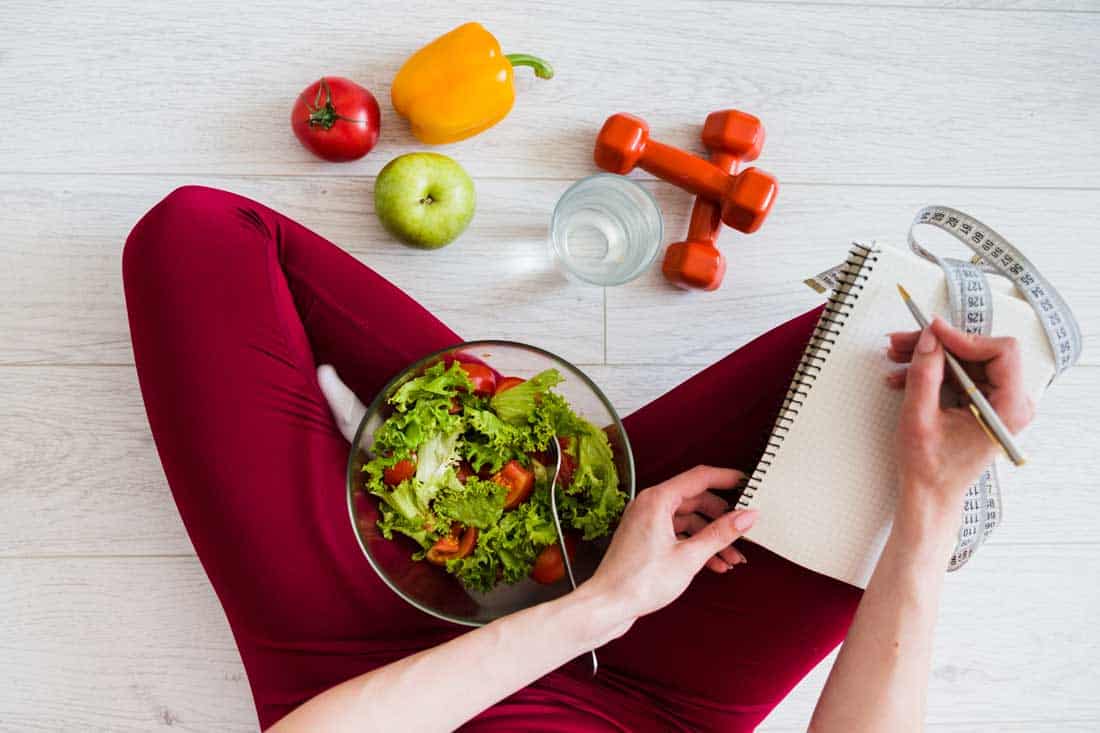 The Winter months are cold, dark, and gloomy. You'll often find yourself unwilling to leave your bed. So, to help you stay fit, here are some tips you can put into practice.
Invest in a healthy balanced meal full of carbohydrates, protein, and fats. This will give you the energy to stay active the whole day. Secondly, make it a habit to drink warm water in the morning and during the day. It will keep you warm and hydrated.
Take care of your physical health by signing up for a gym session or working out from home. Exercising promotes metabolism and increases your heart rate, boosting the blood flow. Whichever option you choose, ensure you have a schedule and clear goals on what you want to achieve by a specific period.
Sports nutrition certification options offer several programs to help you learn the relationship between nutrition, exercise, and staying fit. With the certification, you can explore a career in personal training or use the knowledge for your benefit.
Staying healthy and fit during winter requires healthy habits and physical activity. Lastly, get into winter activities like ice skating, cross-country skiing, and snowshoeing. Apart from being fun activities, you'll get to exercise and get out of the comfort of your home.
Another proven remedy is drinking water. Drinking water consistently has been proven to help with weight loss.
How Can I Get Better Exercise in the Winter?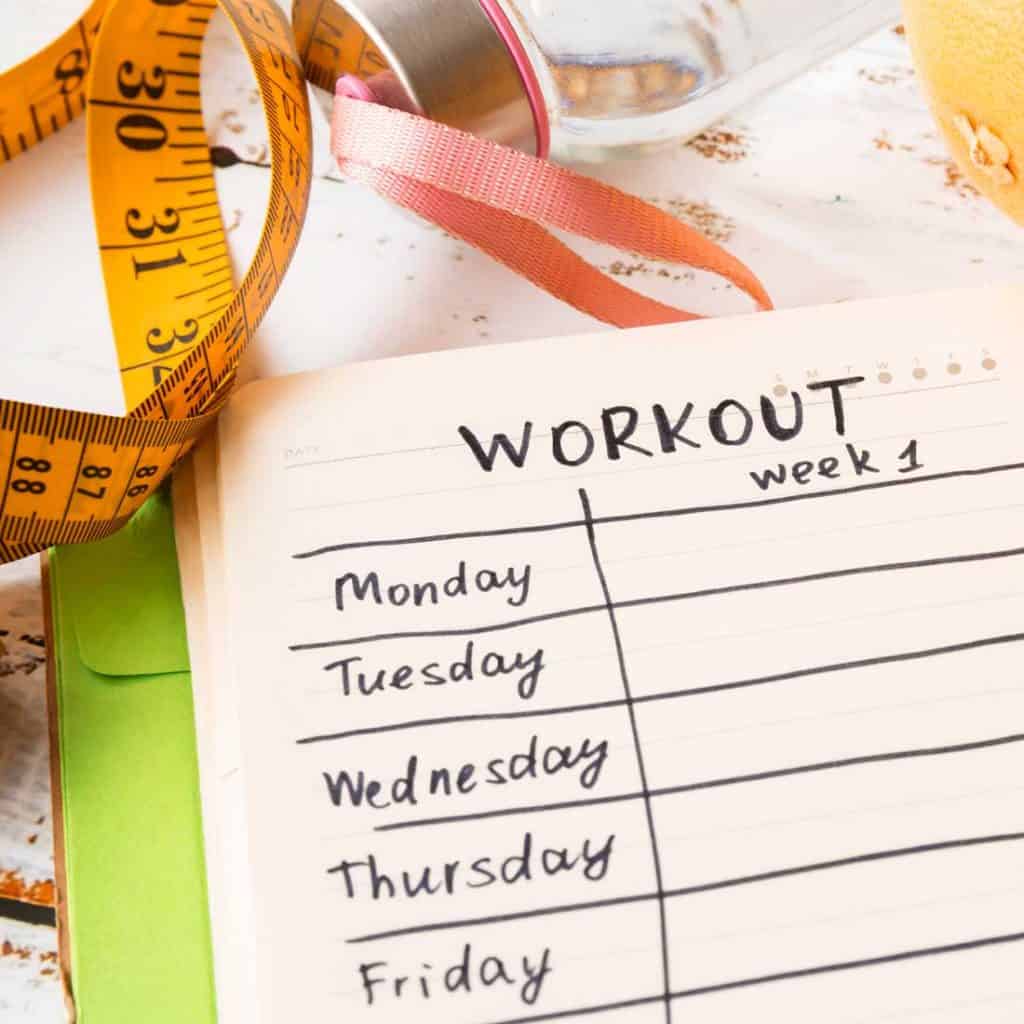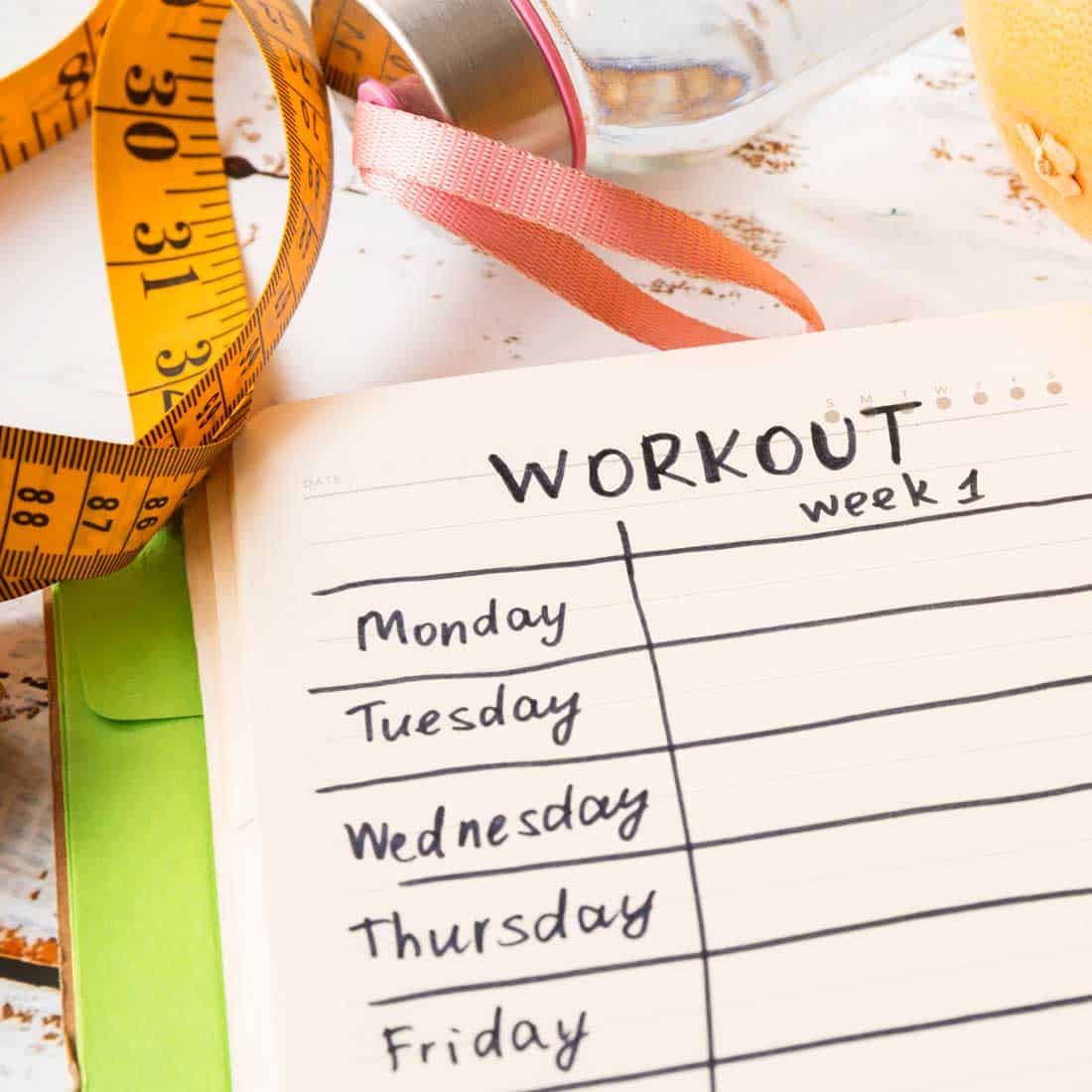 The winter months are not only cold but dark too. More often than not, you'll get discouraged from going outside and exercising. But that's about to change with these pro tips.
Start the Day Early
It's always tempting to hit that snooze button during winter. However, to get the best of your workout, wake up early and hit it off despite the darkness. So, to curb the temptation to remain in bed, you can use one of your favorite songs as your alarm clock ringtone. This way, you'll always wake up in the mood for some physical activity. Again, you don't want the workout to feel like a chore. Energizing music is the perfect way to start a winter exercise with high energy.
Prepare the Night before
It's easier to get going in the morning when all your workout gears are ready for the morning exercise. When you make it a habit to get ready the day before, you won't find an excuse to miss a workout session.
Get a Workout Buddy
When your willpower is dwindling, you'll need someone to motivate you to keep exercising. That's where a workout buddy comes in.
Take Warm-up Seriously
Take up to ten to fifteen minutes to warm up indoors if you exercise outside. This will help activate your body and prepare for the workout session in the cold.
Track Your Progress
Tracking your weight, progress, and daily achievements is a perfect motivation for doing more and better exercise. Use any fitness app you like, or/and a wearable, along with a nutrition/calories tracker. Ask your doctor to suggest a diet plan that considers exercising during winter, as we spend more energy in winter than in summer (due to cold weather).
Is it Bad to Exercise when it's Cold?
No, it's not. Exercise is healthy during cold weather.
However, if you have asthma, Raynaud disease, or any heart condition, it is advisable to seek medical advice before working out in the cold. Athletes benefit from such; why not you?
Which Type of Exercise is Best in Winter?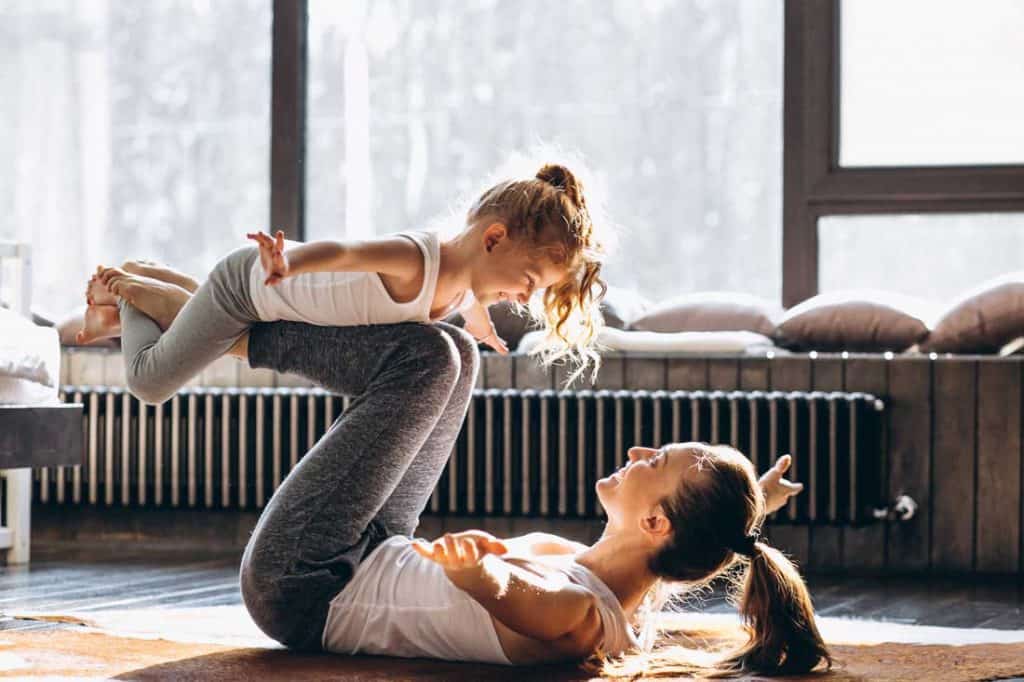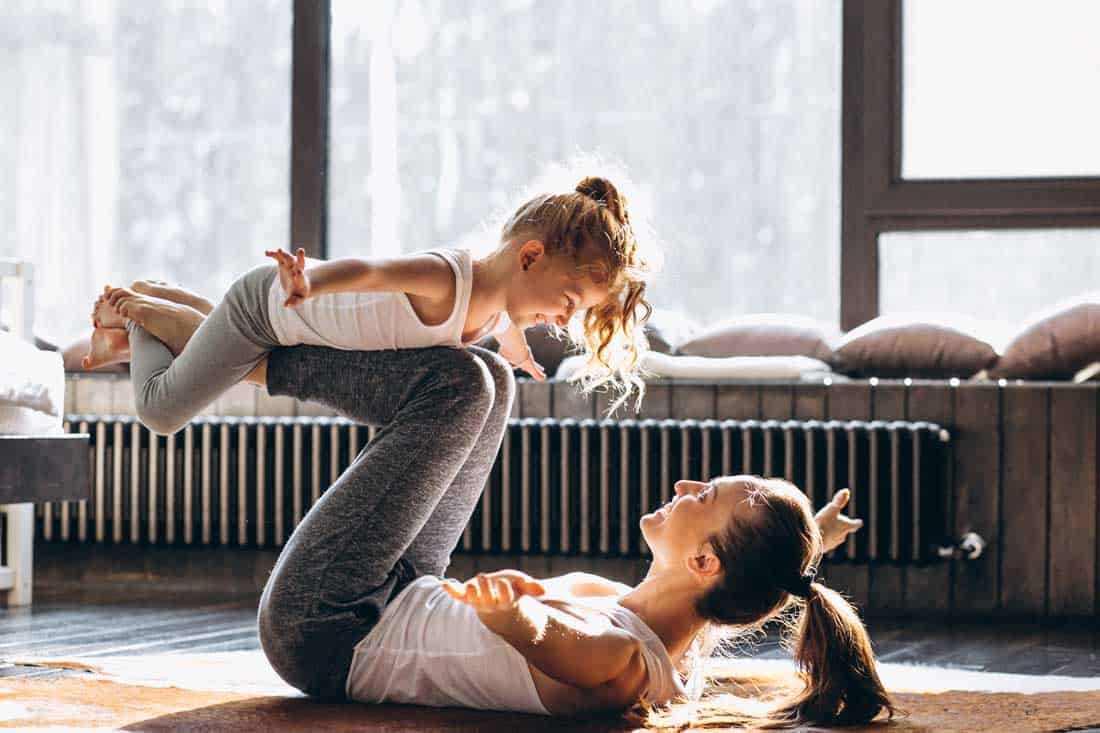 There are many exercises you can enjoy during winter. You only need to know your passion. So, here are some suggestions to get you started.
Swimming
Swimming is a low-impact exercise that can help you stay healthy and fit during winter. Swimming helps strengthen your muscles, boosts your heart's health, and improves your stamina. An indoor swimming pool is the best option.
Ice Skating
Ice skating is a perfect activity you can do with or without your family. You'll stay active, burn calories, and have fun.
Indoor Cycling
Indoor cycling is a great option to stay active during winter. Cycling helps lower blood pressure, burn calories, and strengthen the bones.
Boxing
Boxing is a great exercise. You increase your endurance, strength, coordination, and speed as you throw a punch, duck, and block.
Indoor Rock Climbing
If you want to increase your mental strength, this exercise is for you. An Indoor rock-climbing wall can help exercise your legs and handgrip.
Pilates
Pilates will help you increase core strength, flexibility, and mental awareness. Depending on your fitness level, you can modify Pilates to fit your physical fitness needs.
Yoga
Yoga is good for mental health. Yoga will help alleviate stress, fatigue, and anxiety in cold weather. The many yoga poses will increase your flexibility and improve your strength. Start with this yoga gear set.
Tai Chi
Tai Chi is an ancient Chinese low-impact martial art exercise focusing on deep breathing and slow movements. So, if the sweat involved in a high-intensity workout puts you off, perhaps Tai Chi will be a great fit.
Mountaineering
If you are trained for such, hit the mountains and enjoy the magnificent surroundings. Mountaineering is a demanding cold-weather exercise.
Walk the Dog
Take your pet for a walk. Walking, running (even brisk walking), tossing a toy or a stick to fetch, and all the intermediate play are essential exercises for you and your pet. Also, read this for hiking with dogs.
Is it Good to Exercise in Winter?
Yes. It is good to exercise during that time. That is the answer to how to stay fit in winter. Working out during winter has many benefits. Top on the list, it helps you maintain your weight, boost your energy levels, and minimize winter blues.
Exercising outdoors is great for your mind and body. Interacting with nature in the cold, gloomy weather helps increase your concentration, clears your focus, and improves your productivity.
Is it Better to Exercise in the Winter or Summer?
There is no clear-cut answer to this question.
Exercise is essential for a healthy lifestyle. While you'd want to keep warm in winter and therefore wear warm exercise clothes, summer calls for working out in light clothes. The modalities of exercising in these two extremes are what differ.
In conclusion, it is best to exercise in both summer and winter. In summer, you can explore as many outdoor activities as possible. While in winter, you tend to work out indoors.
Also, read