Are you seeking the best yoga retreats in Greece? Peace has a home in Greece, and serenity flows in every part of this beautiful island destination.
Since time immemorial, this paradise has attracted the attention of travelers from all parts of the world. Such include pilgrims, travelers who seek spiritual ascension, and even businesspeople.
Something about this destination makes it complete and wholesome to satiate desires and the wildest of imaginations. Consider this travel concierge agency if you plan vacations or events in Pelion, Thessaly, and Central Greece.
The 6000 years old history of civilization, amazing landscapes, ruins, and carved stone architecture along the mountainsides make it palpable and a catalyst for a quiet disconnect.
Are you tired of leading a monotonous life, missing health, and craving fun? Do you yearn to add the hue of wellness to your otherwise regular-colored life? Then travel to Greece.
Connect with people who share the same pain and sorrows, and meet the like-minded survivors who passed through every hurdle with sheer hard work. Meet travelers who cross oceans to spend time in Mother Nature's lap.
There is nothing after than attending the best Yoga retreats in Greece, which is an experience of a lifetime.
Here are the ten best yoga retreats in Greece for rejuvenation and balance. These are suitable for Yoga and meditation.
Do you think that maybe Yoga is not for you? Then read this.
Reconnect Yoga Retreat at Crystal Waters Lefkada in Greece

Crystal Waters Lefkada is an exciting place designed to stand the test of time. Hospitality from the heart, zestful island architecture, and a genuine community feeling is lovingly injected into this unique property's DNA. This May 25-30th, we have organized a yoga retreat to reconnect with the sea and your creativity in a perfectly selected set-up offering a unique yoga experience!
Movement creates shapes; every body shape is a shape of the mind. Let's create our own body shapes and pottery as we sail away in the magical Ionian sea! Join us in a unique experience on Lefkada Island, the island of white rocks and blue crystal waters.
Crystal Waters Lefkada offers minimal, elegantly designed modern spaces that provide a comfortable, relaxed ambiance and high-profile, superior hospitality combined with the simplicity, health, and balance a yoga retreat requires.
You will have:
yoga sessions
free access to the gym
discount to spa access and services
sailing trip
ceramics workshop
and the chance to discover Lefkada Island, with its lush greenery and deep blue sea
Nefeli Nine Luxury Fitness Yoga Retreat in Greece

Geographically located amidst the breathtaking views and wild amazingness of Dikastika in Athens, Nefeli Nine offers a fantastic set-up for the best Yoga experience.
The landscape overlooks the Mediterranean Sea, is lined by palm trees and infused with a natural floral aroma. If this is not what you miss in life, then what is?
The Yoga retreat offers several programs catering to several travelers' health & wellness needs. Such are weight loss, improving concentration, and adventure activities like hiking and water sports.
On the first day, you will be humbly provided with a daily health regimen that includes healthy morning habits. These are meal hours and fitness classes comprising H.I.I.T., Pilates, functional training, and Yoga.
Warm up to a perfect regimen and help make an ideal shift in your usual lifestyle. Nefeli Nine also offers Day Trips, which start from 45 Euros per person and include:
Hiking
Mountain trekking
Yoga sessions
And you are capturing everything in between, like ruins, waterfalls, tortoises, and secret waterfall.
Okreblue Seaside Yoga Retreat in Central Greece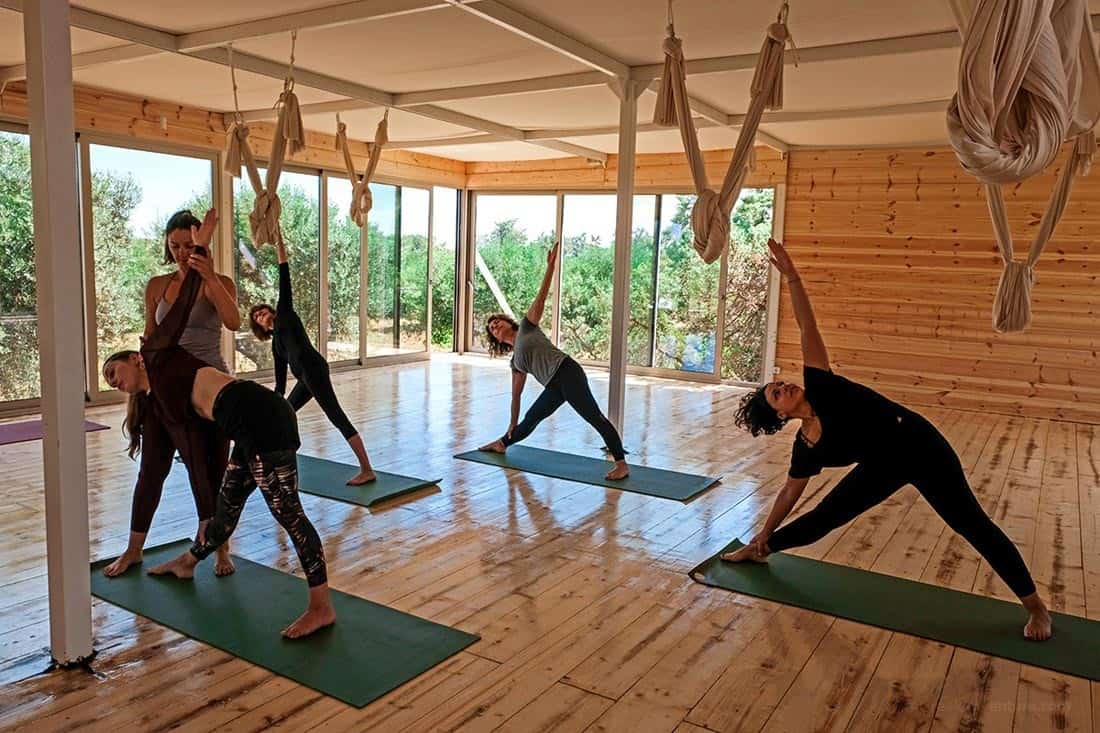 Okreblue SeaSide Yoga retreat is another of the Best Yoga Retreats in Greece. That could be your deal if you have multiple travel plans.
Okreblue offers Yoga classes, retreats, and workshops to help you warm up to the new regimen and lifestyle paradigm shift.
Located in Paros, travelers who love nature, Yoga, and appreciate Mother Nature's bounties come here to find some peace in life.
The retreat offers several programs that accelerate the steady success of your new healthful lifestyle and help you adapt to recent changes.
Apart from the Yoga sessions in a perfect locale, there are massage & treatment sessions, Yoga teacher training under the aegis of experienced Gurus, and delicious vegetarian foods encouraging the start of a new lifestyle.
The accommodation facility offers travelers to stay amidst nature, genuinely connected to the divine. You will have:
Weekly Yoga schedules in hand
Workshops
Spiritual gatherings
Travel and Do Yoga Retreat in Greece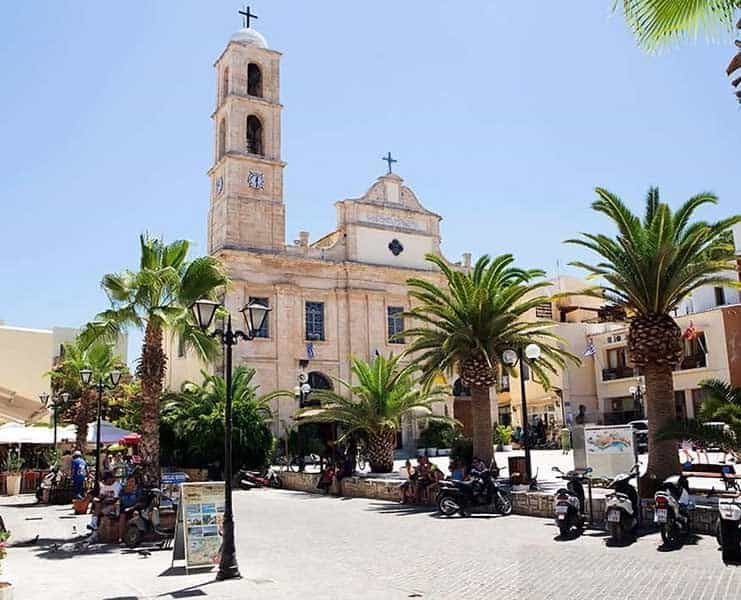 Managed by a couple of experienced travel professionals, Travel and Do is a multi-project that further collaborates with socially responsible enterprises. Such are N.G.O.s, various colleges & universities, entrepreneurs working in the food industry, and eco-travel companies.
The venture aims to encourage the deserved admiration and exposure to the Greek culture with the help of new travel ideas, the best Yoga retreats in Greece, and eco-travel.
The Greek travel specialists involved in the project come up with itineraries that allow travelers as well as participants to take part in meaningful endeavors, such as:
Agricultural & social projects.
Projects discussing environmental issues and concerns.
The multi-faceted project has got its name from this ideology: Do not just travel but do something that adds value to everything.
Travel and Do has customized services that cater to the needs of schools, colleges, universities, corporate houses, Yoga studios, and smaller groups of travelers.
The travel packages are available anywhere between April to November.
Balance to Bliss Retreats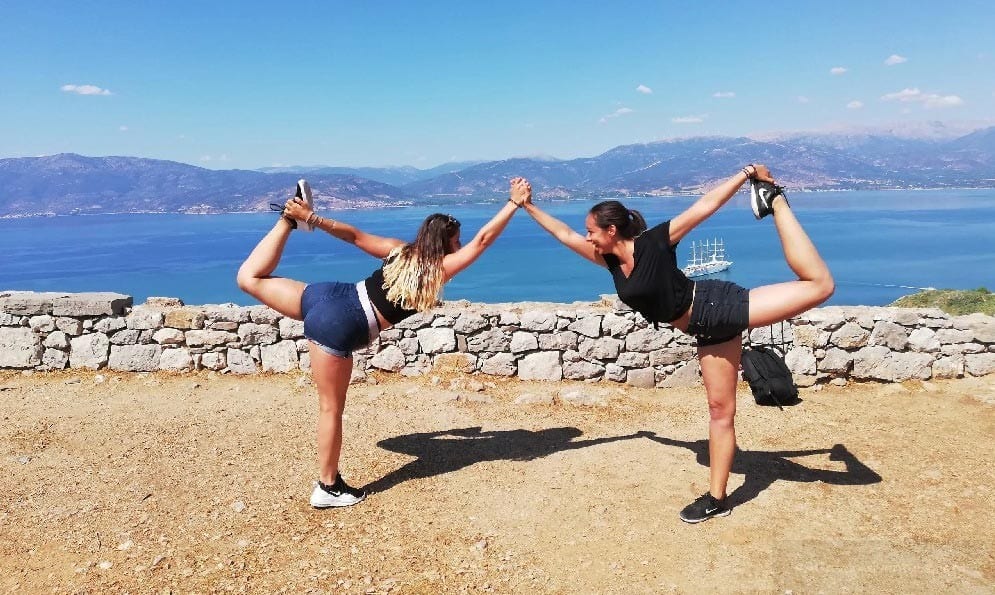 Led by three inspirational women and located in Leonidio, Peloponnese, Balance to Bliss runs on a shared vision, and that is to offer participants and travelers the right path to their higher selves.
These powerful women are the three pillars of this venture: certified REIKI masters, Yoga gurus, and holistic health therapists.
As a participant or even a traveler, you can attain a worldwide REIKI certification, training amidst the beauty of nature. You will be a part of the best Yoga retreats for that brief much-needed respite from the chaotic lifestyle.
Balance to Bliss offers retreats comprising Chakra Yoga in beautiful Leonidio, REIKI training, and more. The principal purpose of every bit of this venture is to promote the importance of self-care and help travelers harness the power of REIKI and YOGA for a harmonious lifestyle.
These REIKI pieces of training are V.I.V.A. certified and led by some experienced people in this arena.
Green Yoga Retreat in Greece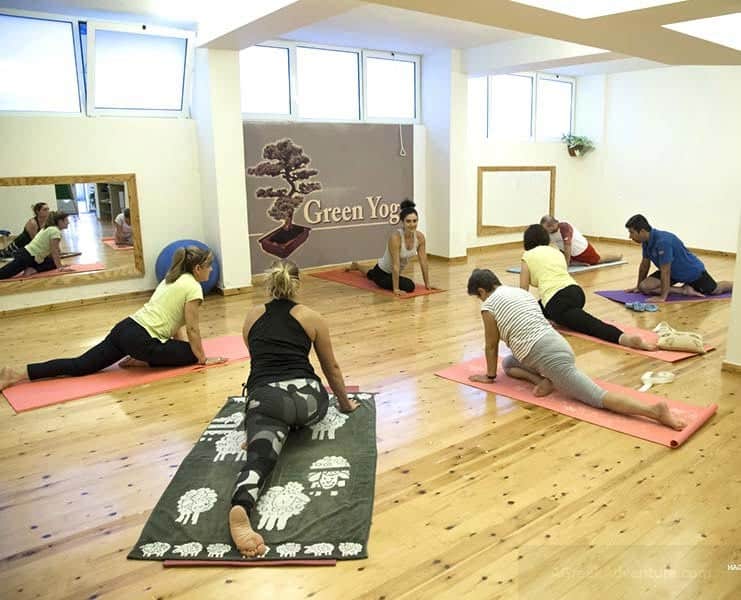 Led by multi-talented Alexandra Kamilaki, Green Yoga (Chania, Crete) is everything health & Yoga that you have ever asked for. What do you expect out of a yoga retreat?
Is it the Yoga sessions or the mindfulness daily meditation classes? Green Yoga exceeds every definition in mind and the imagination brewing in your account.
Green Yoga has many programs for travelers and participants that help them with their fitness journeys. It concerns lifestyle change, clean eating habits, and building up physical stamina at any point in their lives—one of the prominent and among the best Yoga retreats in Greece and an ambitious wellness venture.
Some of the activities that travelers love and look forward to participating in are:
2-hour daily Yoga sessions and (or) Yoga retreats in Crete.
SUP Yoga or performing Yoga poses on a SUP board for balance, raising awareness, and promoting connectivity with Mother Nature. It is organized with the beautiful sight of the Cretan Sea.
Pilates for grace, suppleness in your muscles, and improved posture
Use of a physiotherapeutic tool called Reformer to strengthen the core and muscles and put flexibility as a factor into force.
Healing massages.
SuJok is a metaphysical therapy to promote energy flow toward an organ for its health and optimal functionality.
Atma Meditation Journeys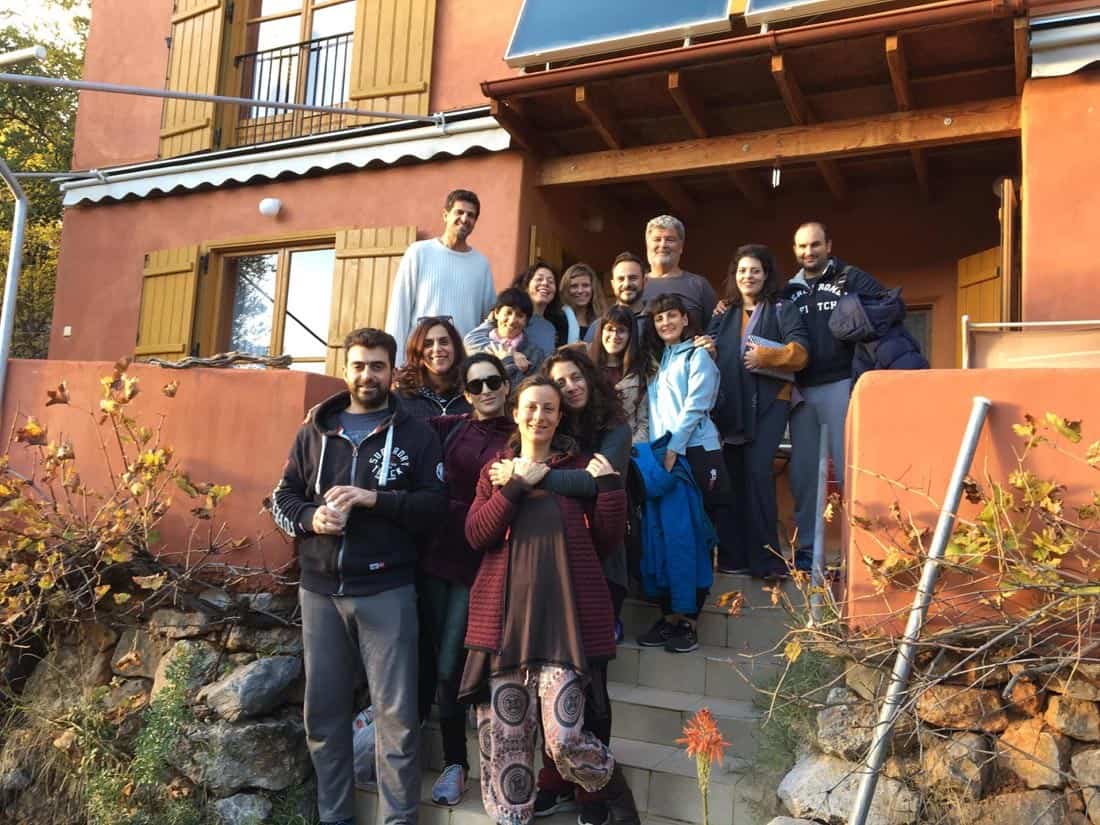 Atma resides in the human body and leaves as your existence ends. From there, it is liberated forever, which means nothing is permanent. Atma Meditation Journeys share this aim to enlighten people and help them reach their life goals through spirituality, self-love, and higher consciousness.
Located on the gorgeous island of Crete, this wellness venture has some soul-satiating day trips wherein. You will encounter the ethereal beauty of Crete, spend time in nature, connect with the positive energies flowing, and meditate to center your emotions.
Atma Meditation Journeys strongly believes that mindfulness or Dhyaan Mudra is an ultimate divination tool to connect with the supreme powers. You get acquainted with your inner world and correct the demons. Here is a glimpse of some of the Day Trips:
Vamos: An enjoyable drive towards the east of Chania, visiting Apokoronas on the way to reach the final destination, the traditional village of Vamos. The trip lasts about 8 hours and is priced at 90€, insurance included.
Palaiochora-Azogires: A day trip that shall encapsulate the beauty of both places. The mountain village or the paradise village of Azogires shall leave you spellbound, whereas the fantastic beaches of Palaiochora give another dimension to this experience. This trip is at 130€ with insurance included.
Yoga retreats to revive your inner child and help you see the lighter side of this life.
Maitri Yoga Center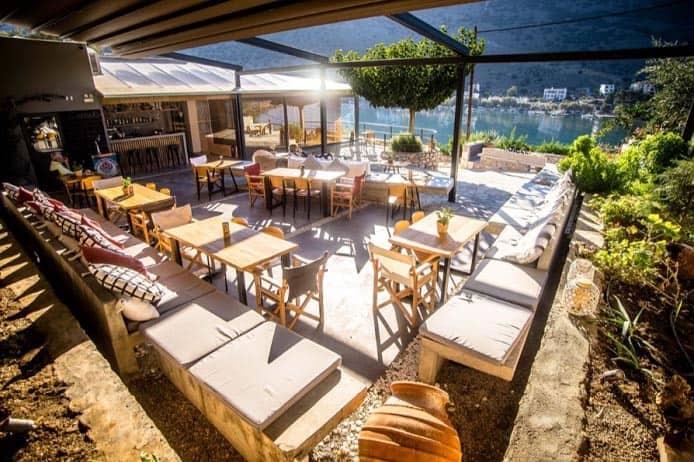 One of the great Yoga retreats in Greece, Maitri Yoga, brings a picture of traditional Yoga techniques from India right into the Yoga retreats hosted in Paros.
The ambitious project is led by experienced teachers and spiritual leaders specializing in taking classes for Tantric Yoga, Hatha, and Ashtanga Vinyasa Yoga. You will also find teachers adept in training new Yoga styles, such as Restorative.
With Maitri Yoga, travelers can travel to India for Yoga vacations and Ayurveda or visit Greece for a taste of Mediterranean culture and a fantastic Yoga retreat experience.
Apart from Yoga retreats, this venture also encompasses workshops. Such workshops involve spiritual meet-ups, reviving & motivating participants irrespective of their fitness levels, and master classes to encourage them to unfold a new healthy lifestyle.
Maitri Yoga also offers well-planned Yoga teacher's training programs or Y.T.T., which include practices from Mysore, India, and traditional Yogic practices from Greece.
These courses offer training to Yoga enthusiasts at all fitness levels:
Exclusive Ashtanga Vinyasa 200 hours YTT.
Five hundred hours YTT for advanced techniques.
Various Yoga events at different locations in Greece.
Yoga Yamas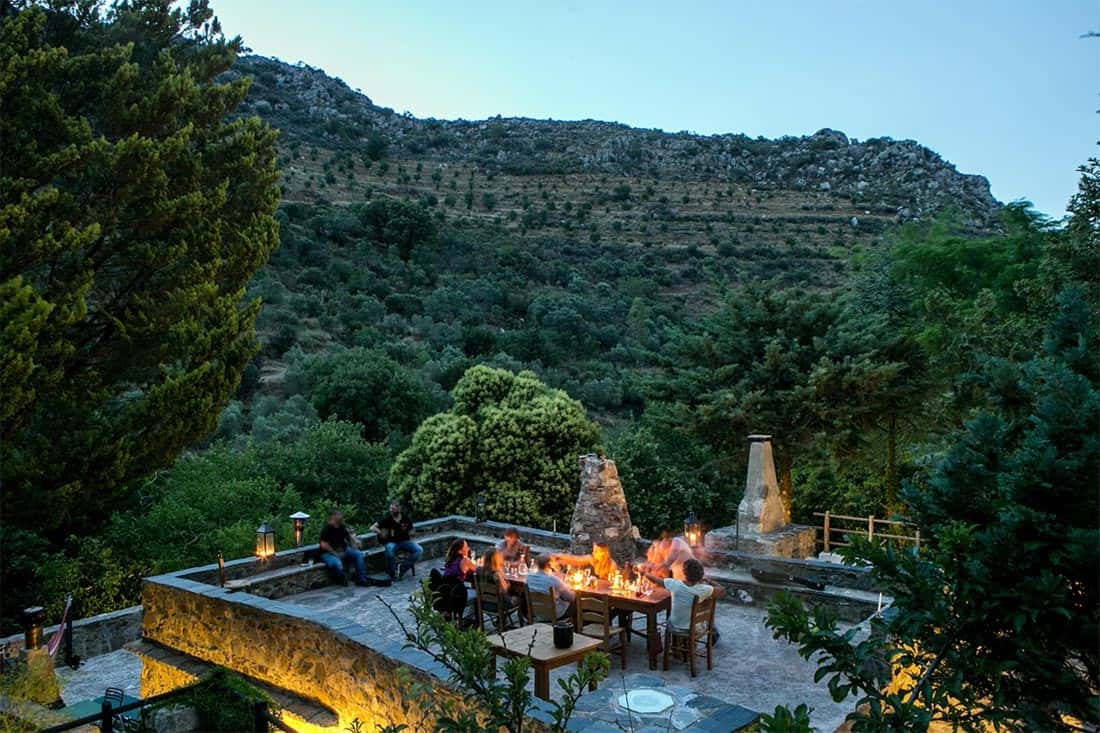 A group of Yoga instructors initiated a venture to provide the best wellness experience.
Yoga Yamas run on the principle of traditional yogic beliefs and maintain the true spirit of Yoga in each of its sessions.
The project carefully blends the essence of the two most important factors: Yoga and the native destination, Greece.
Through this perfect amalgamation, Yoga Yamas aspires to share its core values with the rest of the world.
Amidst the beauty of Greece, Yoga Yamas welcome travelers from all over the world and Yogis who want to ascend to the next level in their Yoga practice.
The ambitious wellness venture offers:
Yoga retreats are organized in some of the best spots, like Crete and Santorini.
Mindfulness meditation and Yoga sessions deliver lessons on various Yoga styles.
Guidance from experienced teachers assures optimal experience.
Active Crete Yoga Retreat in Greece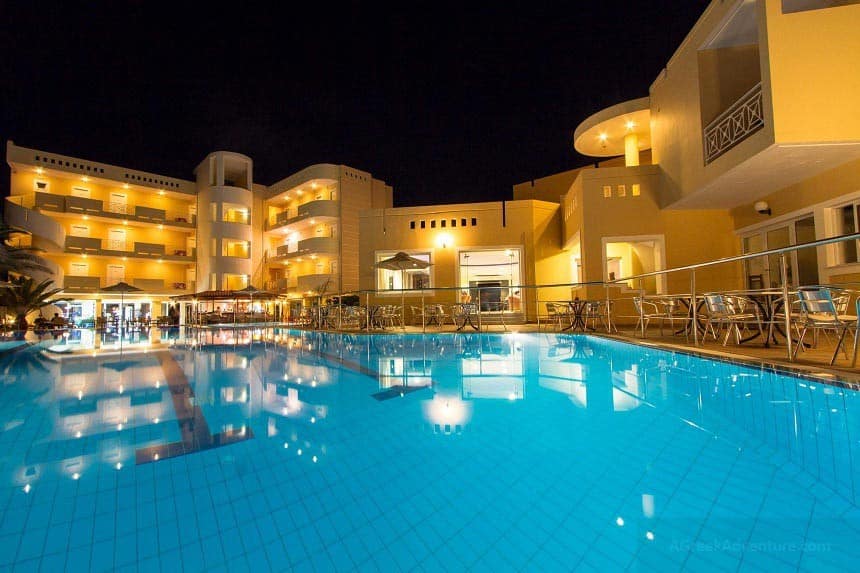 Active Crete is not a retreat but an open space where travelers visit (in Crete), liberate their false identities, and connect with their improved selves.
The mission of Active Crete is to offer participants a creative holiday package. That lets them explore a place, do creative activities for a calmer mind, and return home rejuvenated.
The retreat package involves letting participants feel connected to Mother Nature. That happens through meditative walks, beach tours in the Kissamos area, creative activities like painting courses under the sun, and more.
Yoga retreats and holidays with Active Crete will be like unblocking the trapped Prana and letting the positive vibe through the active body. What to expect here?
Yoga & Hiking holidays include recreational activities like sea swimming, reading, and getting a nice tan by the hotel pool. You may get delicious local food in tavernas for 10-15 euros.
Insights Holidays, meaning connecting with nature. Travelers can choose from several activities. Such are exploring landscapes, cooking, getting acquainted with the culture of Greece, and getting to know about traditional kitchen ingredients and leisure like olive and wine.
Athens City Break, which includes exploring Greece and its beauty.
Mykonos Active

Mykonos Active is one of the few best Yoga retreats in Greece, with the best plans for male travelers.
The retreat aims to encourage a healthful lifestyle for men, their general health, and a sustainable diet & workout regimen that helps them during challenging times.
Based in Mykonos, travelers stay in beautiful accommodations or sometimes luxurious villas built amidst the beauty of this destination.
Apart from Yoga & mindfulness for better health, the venture also promotes Pilates as a tool to attain a graceful posture, spine health, and an ageless look.
Mykonos Active believes in bringing the best of both worlds, which means a perfect amalgamation of Greek culture, Yogic techniques, and absolutely no judgment towards the travelers' needs and preferences.
Unique Gay retreats involve Yoga & Pilates sessions on a beach. That also includes outdoor activities like hiking, trekking, and more.
Beach Bootcamp means intense functional training sessions amidst the beauty of Nature. Travelers and trainers visit different spots, such as beaches, wilderness, and lakes, for an excellent exercise session.
Wild Pilates means performing soothing stretches, and Pilate moves outdoors.
Yoga Skyros Academy
Yoga Skyros Glyfada is the perfect place to learn how to use your body's self-healing power through daily yoga sessions and meditation tips on diet and nutrition for a healthy lifestyle. Their seven-day boutique retreat offers an inspiring program to help anyone conquer an unbalanced mind/body connection with personalized treatments based on kinesiology assessments at each session! 
Just 40 minutes from Athens airport provides you access to peace and proper exercise while learning new skills in balance restoration throughout this gorgeous town of Vari Voula and Vouliagmeni.
Yoga on Kos
Yoga on Kos is more than just a place to do yoga—they also offer activities from hiking and swimming. They have retreats that include trips into the nearby mountains for thermal baths or sunset meditation at Asklepion Beach near Fira Christo studios, where you can enjoy daily classes. In addition, your rooms are equipped with bathroom amenities, so all parts of yourself will be satisfied while staying here! Rates start around $150 per night without breakfast included, but if it sounds like something up your alley, then book now because these cancel out soon enough prices may change!
Yoga and Mindfulness Meditation in Mani
You'll be able to experience some of the most healing yoga classes in Greece at Mani. Here you can take afternoon walks and explore by foot what makes this region so special-natural beautiful, the history from ancient civilizations that have left their mark on these mountainsides with monasteries still standing today, or wind your way down winding roads into hidden coves filled with only 300 meters away across an unspoiled beach for a relaxing daycation!
Mani offers something different than other vacation spots because it provides visitors with beautiful scenery and spiritual fulfillment through mindfulness practices such as daily Hatha Yoga Nidra sessions near sunset.
Yoga and Restore Therapy Retreat in Attica
It's time to indulge your senses at this relaxing yoga and therapy retreat! Spend five days surrounded by breathtaking views and experienced instructors eager to help YOU find peace within yourself.
You'll have all of the flexible training sessions that will leave memories with each pose, as well as plenty of opportunities during downtime hours outside class hours from one-on-one attention or group workshops on things like meditation techniques – it doesn't get much more individualized than what we've got planned here so don't wait another minute before exploring new horizons together.
Yoga Rocks Crete
Yoga Rocks Crete is a popular yoga retreat destination on the Greek island of Crete.
Situated at Triopetra in the south of Crete, it overlooks the Libyan Sea and is named after the three rising rocks from the sea. The region boasts stunning beaches, crystal-clear waters, and picturesque landscapes, making it an ideal place for relaxation and self-reflection.
Yoga Rocks offers a variety of yoga programs catering to different levels of practitioners, from beginners to advanced. The sessions typically incorporate a mix of styles, although this can depend on the visiting teacher.
While yoga is the primary focus, the location offers various other activities. Guests can enjoy the beaches, explore the local landscape, and even indulge in treatments like massages.
It often hosts renowned international yoga teachers throughout the season, making it a dynamic place to learn and deepen one's practice. It aims to provide an environment conducive to personal growth, reflection, and connection. The retreat promotes sustainability, community, and living in harmony with nature.
Silver Island Yoga
Silver Island Yoga is a unique yoga destination known for its serene setting, situated on a privately owned, 60-acre island off the coast of Evia in Greece.
The retreat typically offers two daily yoga sessions – a more active session in the morning and a restorative one in the evening. Sessions are usually held outdoors, allowing participants to connect with nature while practicing. Guests stay in traditional, beautifully decorated Greek houses.
Meals are vegetarian and primarily made from locally sourced or home-grown ingredients.
The retreat operates on eco-friendly principles. They use solar power, conserve water, and minimize waste, ensuring that the island remains pristine and that the retreat has a minimal environmental footprint.
It promotes holistic well-being, focusing on the body, mind, and soul. The combination of yoga, meditation, healthy food, and the island's natural beauty creates a transformative experience for many guests.
The EGG – Ithaca
The EGG – Ithaca is a yoga retreat venue on the Greek island of Ithaca.
Ithaca is one of the Ionian islands in Greece, known for its rich history and connection to Homer's "Odyssey." The EGG retreat is set amidst olive trees, cypress forests, and panoramic views of the Ionian Sea.
The EGG gets its name from its signature egg-shaped yoga platform, which provides a 360-degree view of the landscape. It hosts a variety of yoga retreats organized by visiting teachers and practitioners.
Ithaca is fantastic for exploration. Practicioners can take part in hiking, swimming in the azure waters, visiting local villages, or exploring archaeological sites.
The EGG focuses on holistic well-being. It's not just about yoga as a physical practice but also about creating an environment where participants can connect with themselves, nature, and the island's rich history.
Kalikalos Holistic Community, Pelion
Kalikalos Holistic Community is a unique retreat center located in the Pelion peninsula of Greece.
More than just a yoga retreat, Kalikalos operates as a holistic community that draws inspiration from the Findhorn Foundation in Scotland. The center combines personal growth workshops with community living, offering guests an opportunity to experience a different way of life based on cooperation, shared responsibilities, and deep connections.
The Pelion peninsula is renowned for its beautiful landscapes, blending mountains and beaches. It's an ideal backdrop for reflection, relaxation, and inner work.
The food at Kalikalos is predominantly vegetarian and is prepared using organic and locally sourced ingredients. Meal times are communal, further reinforcing the community vibe.
The accommodations are simple and in line with the center's ethos of sustainable and community-based living.
Given its location, visitors can indulge in a range of activities beyond the retreat's offerings. This includes exploring nearby beaches, hiking in the mountains, or visiting local villages.
Are you ready to attend the best yoga retreats in Greece? Pick one and connect with yourself. Feel free to check our other posts related to Yoga.
If this article gives value to your mindfulness and meditation journey, consider the following related posts below: