Are you looking for the top fishing locations in Ireland? It's become well-known that fishing is a positive activity for those that wish to increase mindfulness. Not only that: it is said to lower stress, improve mental health, and even boost self-esteem. t is an activity that elicits images of tranquility, contentedness, and serenity.
The location matters, of course. You may experience the 'act' of fishing when playing fishing simulators like DORIS or fishing-themed games such as Big Bass: Hold and Spinner online, but the whole 'point' of fishing is being in the great outdoors. At this point, we suggest to make a note and visit Cork, Ireland too. Also, make sure you carry the right outdoor survival gear.
The fresh air, the mountains, the lakes, the rivers, and the sense of being remote.
There are certainly many wonderful countries and regions where one can find tremendous fishing spots, but we have chosen to highlight a quintet of brilliant places in Ireland. Why Ireland?
Well, because it is Ireland, home to some of the most beautiful scenery in the world. What's more, the island is small, so you can combine all five of these destinations in fishing locations in Ireland themed road trip:
Lough Corrib, Connemara, Co. Galway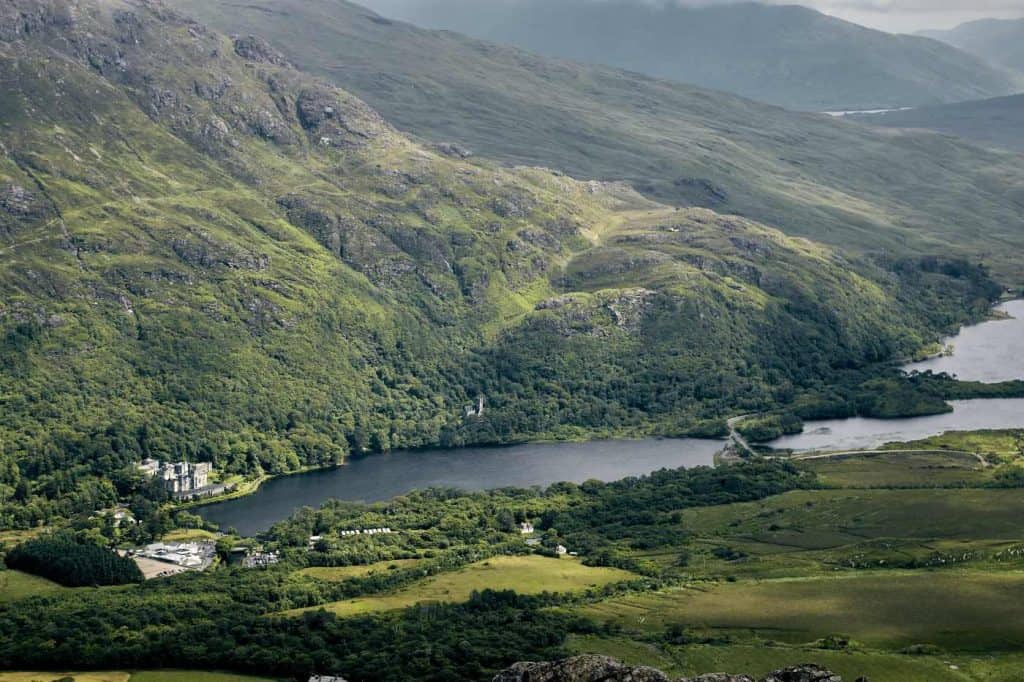 Located in Ireland's beautiful West, Lough Corrib is located near the stunning mountains of Connemara.
The lake itself is just under 70sq miles and is surrounded by picturesque countryside. You can hire a boat and while the way the time on the lough, or pitch up at one of the superb locations near the lakeside.
The fishing is great, too, particularly for those who want to angle for Wild Brown Trout and Salmon. Lough Corrib forms part of the area called the Great Western Lakes, so there are other loughs to explore, including Lough Mask and Lough Carra.
One last thing, nearby Connemara is famous for its whiskey. So, if you like a nip or two of Uisce Beatha (the Gaelic term for the drink, meaning "water of life"), then you have come to the right place.
Glen Bay, Glencolumbkille, Co. Donegal
On up the northwest coast from Galway, we come to Glen Bay. Donegal is the most ruggedly beautiful county in Ireland, shaped by the mountains and highlands that come face to face with the Atlantic Ocean.
There are many beautiful spots to fish along Donegal's coastline, but Glenbay in the remote north of the county is arguably the most scenic and bountiful. You can fish for mackerel, pollock, sea trout, and even rays.
If you're lucky – and experienced enough – you might even snare one of the giant bluefin tuna that frequent Donegal's north coast.
On a side note, Donegal is famous for the traditional "Gaeltacht" (Irish-speaking) communities of the island, and it's worth visiting some of the villages like Loch an Iúir.
Lough Erne, Fermanagh Lakelands, Co. Fermanagh
Lough Erne is one of Ireland's best-kept secrets. Fermanagh is one of the six counties of Northern Ireland, so you'll technically be in the UK, albeit still on the island of Ireland.
But Lough Erne and the surrounding lakes offer incredible opportunities for fishing, as well as modern comforts like luxury hotels and spas. You'll be able to fish for salmon, grilse, and several types of trout (Ferox, Gillaroo, Sonaghan).
The entire area is one of the most stunning on the island: Not as rugged as the coastal lakes, nor as populated as the eastern areas of Ireland.
As we say, it's a secret not widely known to tourists, but Lough Erne is where the Irish go when wanting to experience luxury in a postcard-perfect countryside.
The River Boyne, County Meath
Co. Meath (located in Ireland's Ancient East, not far from Dublin) is known as the Royal County, as it was the seat of power for the Kings and Queens of old.
The Boyne is central to that history, flowing past castles and ruins and gorgeous countryside. There are several brilliant fishing areas on the River Boyne, particularly near Slane Castle, Navan and Alliston.
Be aware that some of the fishing areas are owned and controlled by private associations, so you may not be able to pitch up wherever you like as you might on the west coast.
Lakes of Killarney, Killarney, Co Kerry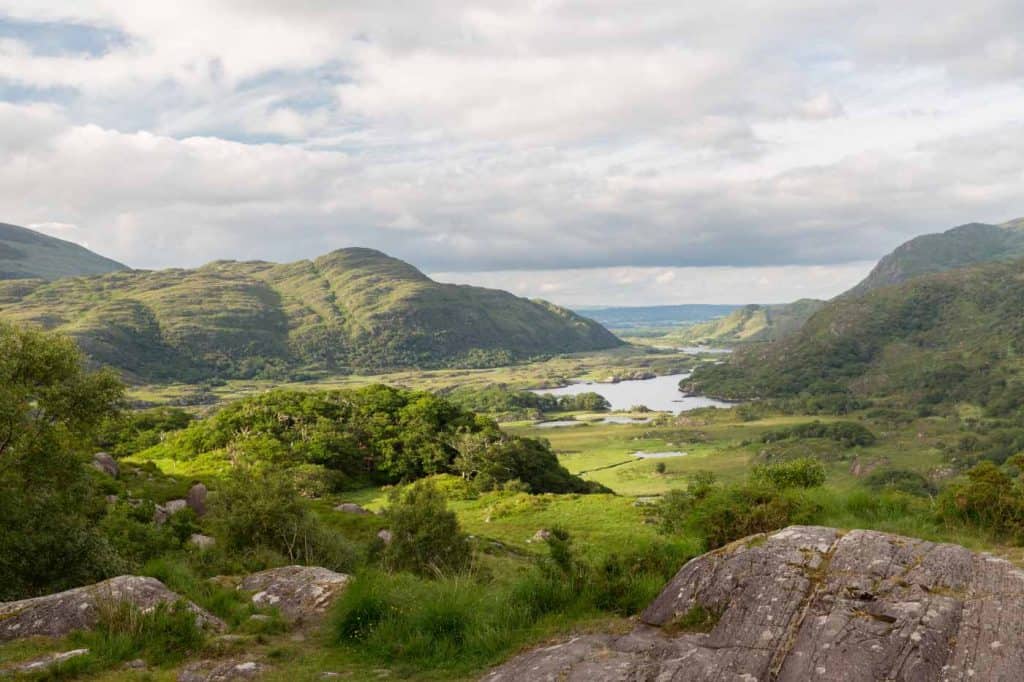 We will finish back in Ireland's rural West, with another lake complex, this time in the stunning County Kerry.
The trio of lakes – Upper, Muckross, and Leane – are dotted with islands to explore, castles and ruins to experience, and breathtaking vistas and a must for an Ireland itinerary. Take a look at this amazing tour, too.
You can take on some guided salmon fishing tours or pitch up somewhere with your gear, and no permit is necessary to fish (although always check beforehand).