What are the things to do in Bratislava? Have you seen our first post about Bratislava? If not, run there and read about two primary reasons to visit this city.
The historical center of Bratislava is full of art and things to see. The buildings are of great architecture. We also suggest to google around for the history of Bratislava. It is very interesting and it involves Celts, Romans and many more.
The interesting parts are not just inside the buildings.
The city streets, along with the area outside of the historical center are equally interesting.
Four additional things to do in Bratislava
Statues of Bratislava
One of the things you will notice around the city, apart from the classical art statues, are a special range of statues that blend with the city elements.
These 4 fellows below are a good example. Almost all are made of Bronze, except one that is silver.
This one (below) is known as the Čumil (which translates to: the watcher).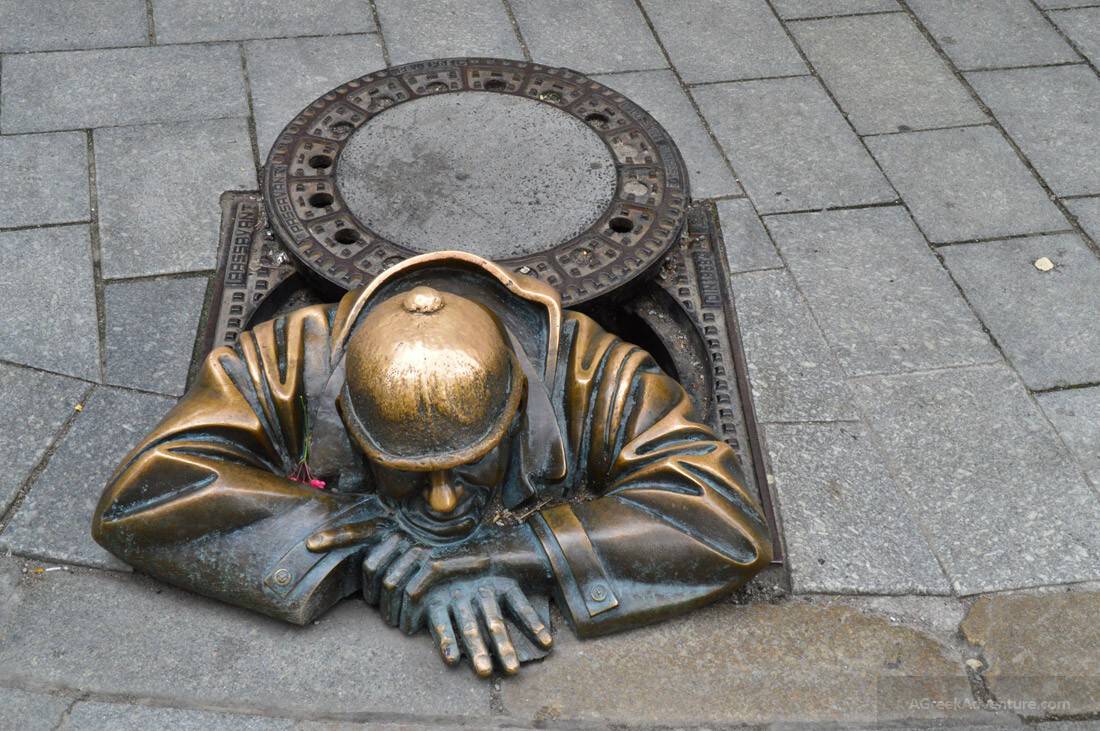 Say hello to Hans Christian Andersen (below).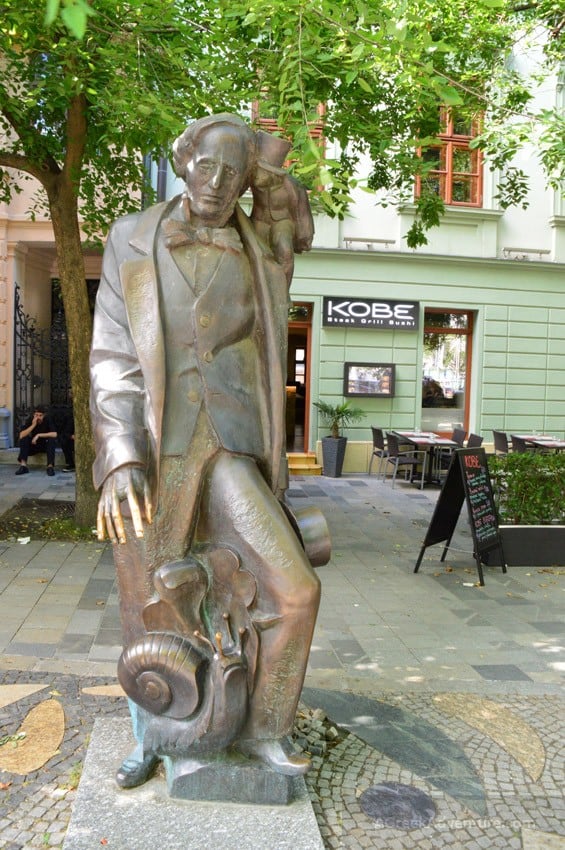 The Schone Naci (below). The only statue of a real existing person who lived in Pressburg (former name of Bratislava) at the turn of the 19th and 20th century.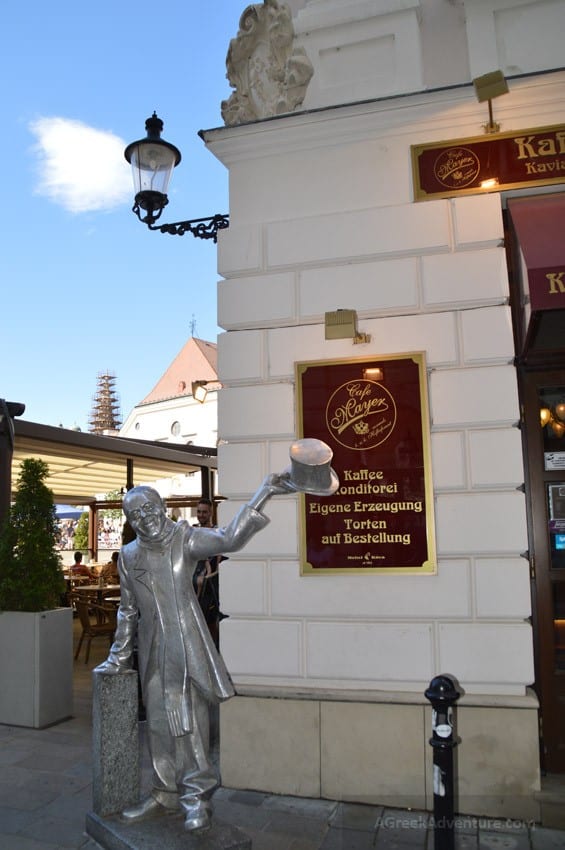 The Napoleon Soldier (below).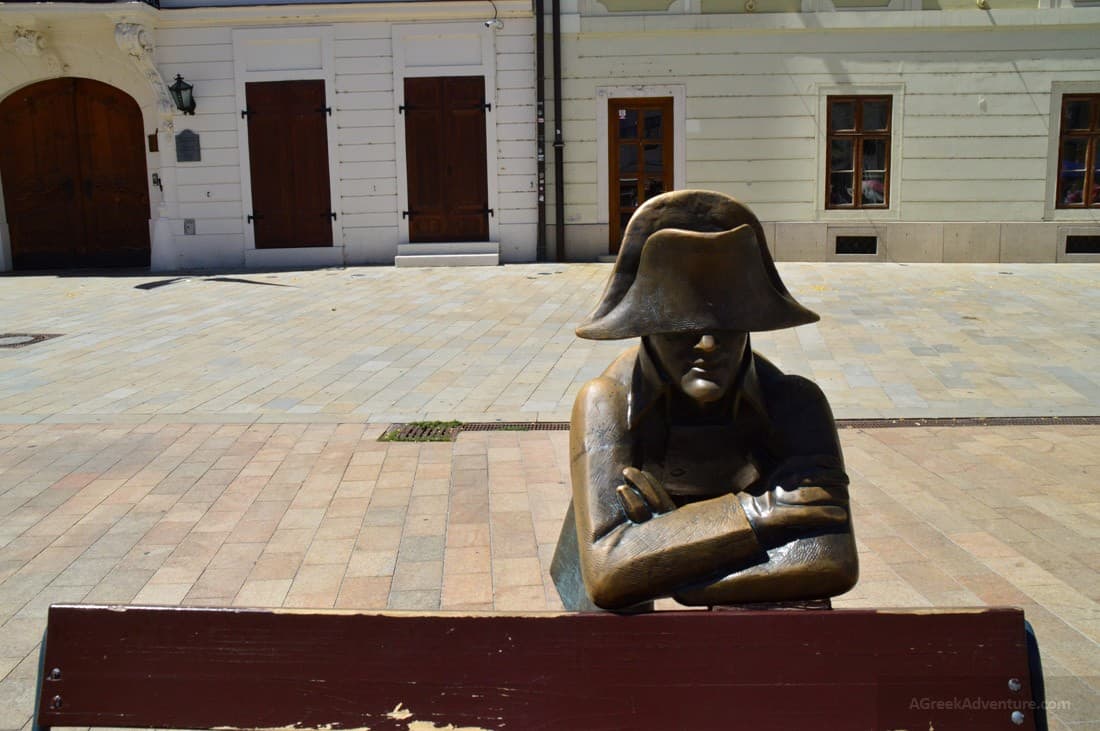 This style of bronze statues that are followed by a legend or a tragedy are all over Bratislava. Try to locate all of them when you are in the city. To help you out, here is a link to a page that talks about these statues/sculptures.
St. Martin's Cathedral, Bratislava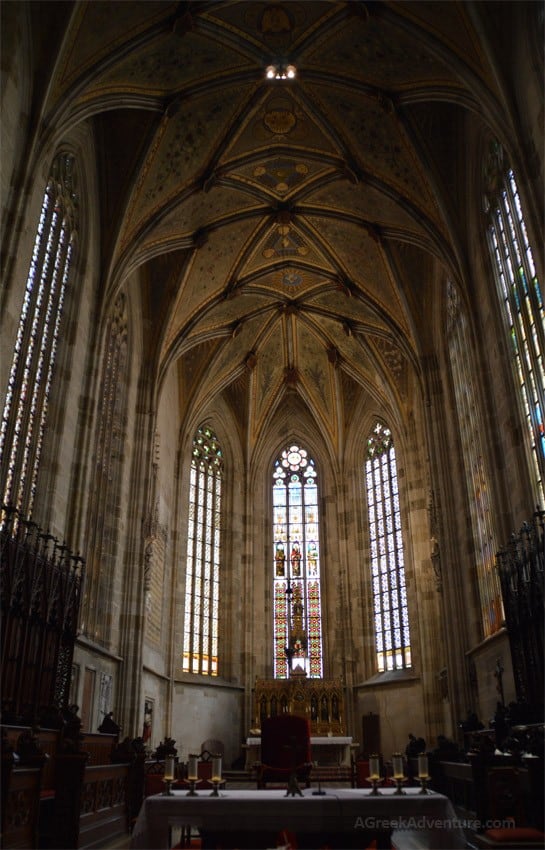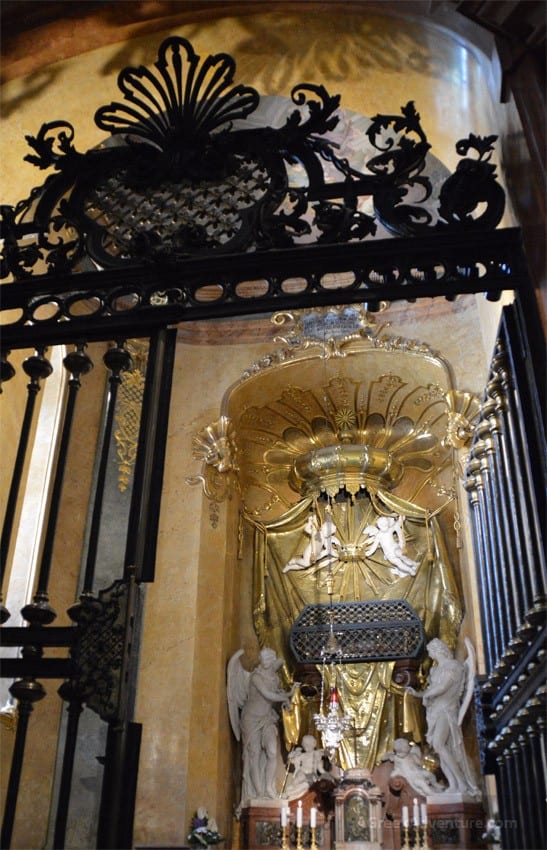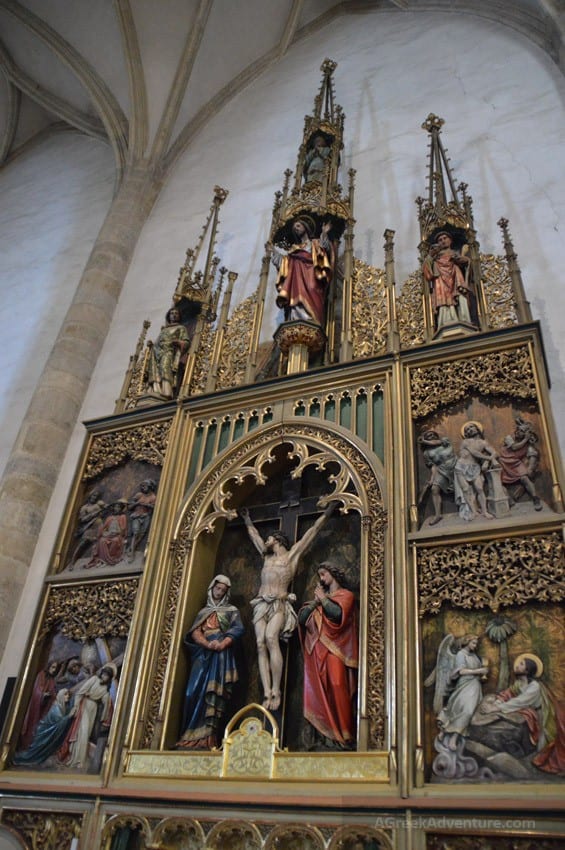 Walking inside the city
You need to allocate time just to… walk around and maybe stop now and then for some coffee or snack. Just stopping and observing people, even by sitting at a bench under a shady tree relaxes you and give you time to observe.
Below is the Opera, Slovak National Theater.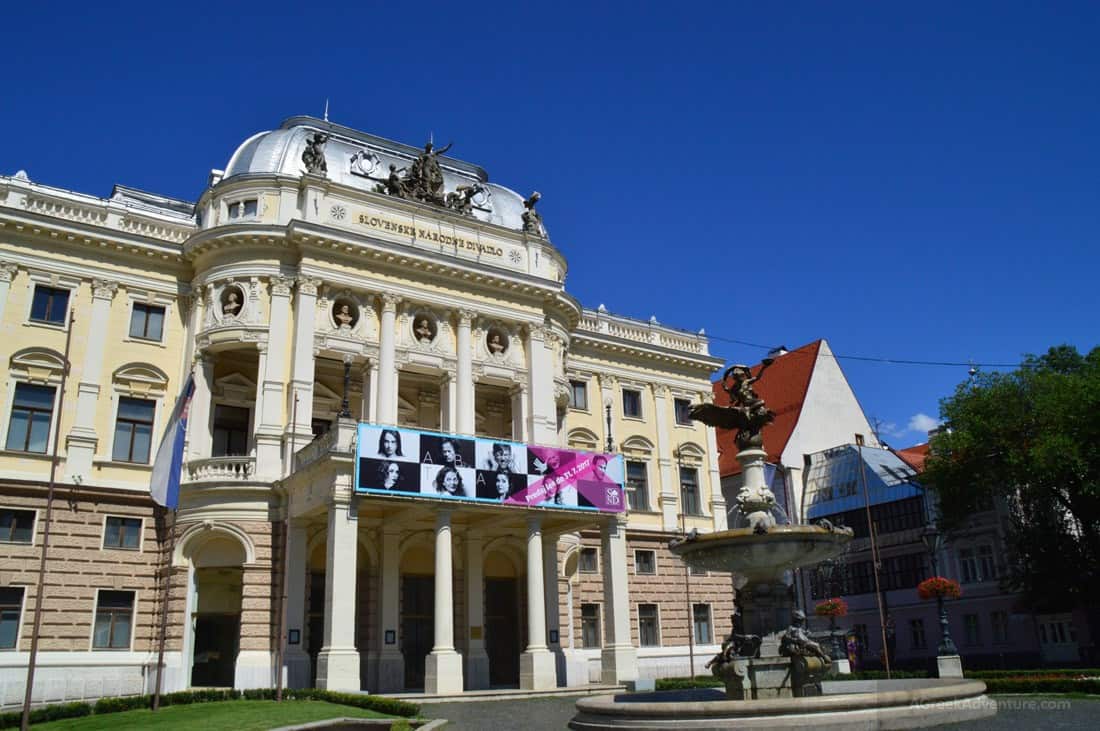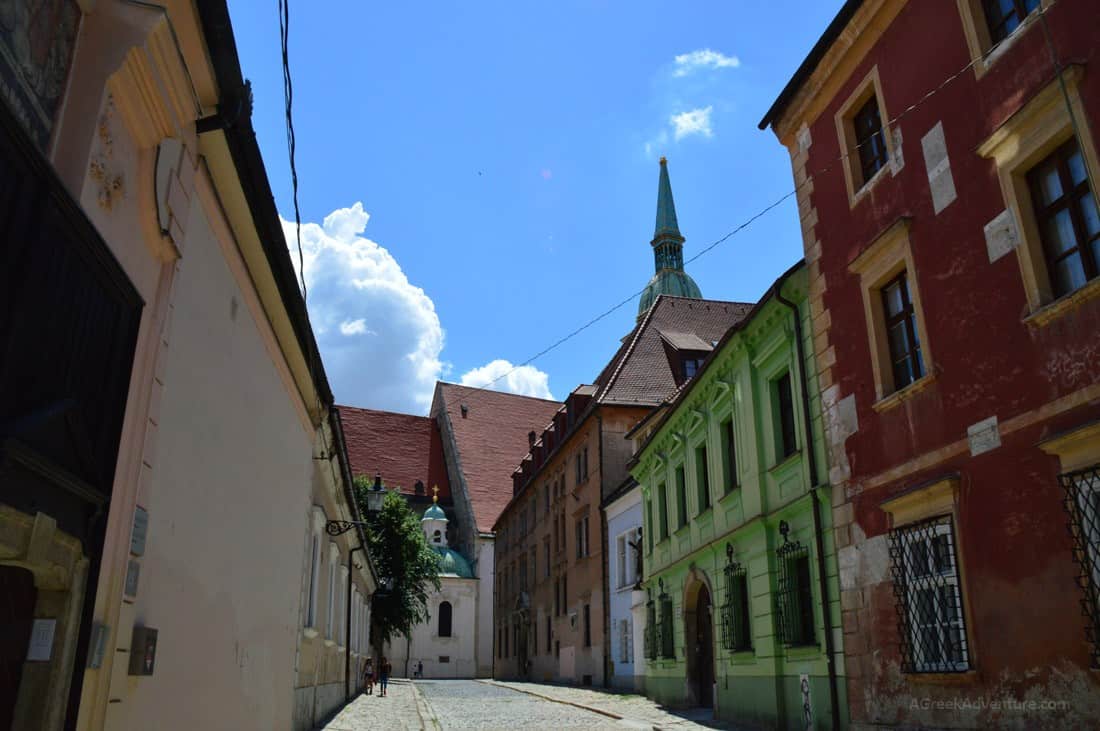 Little gift and local products shops in the main square.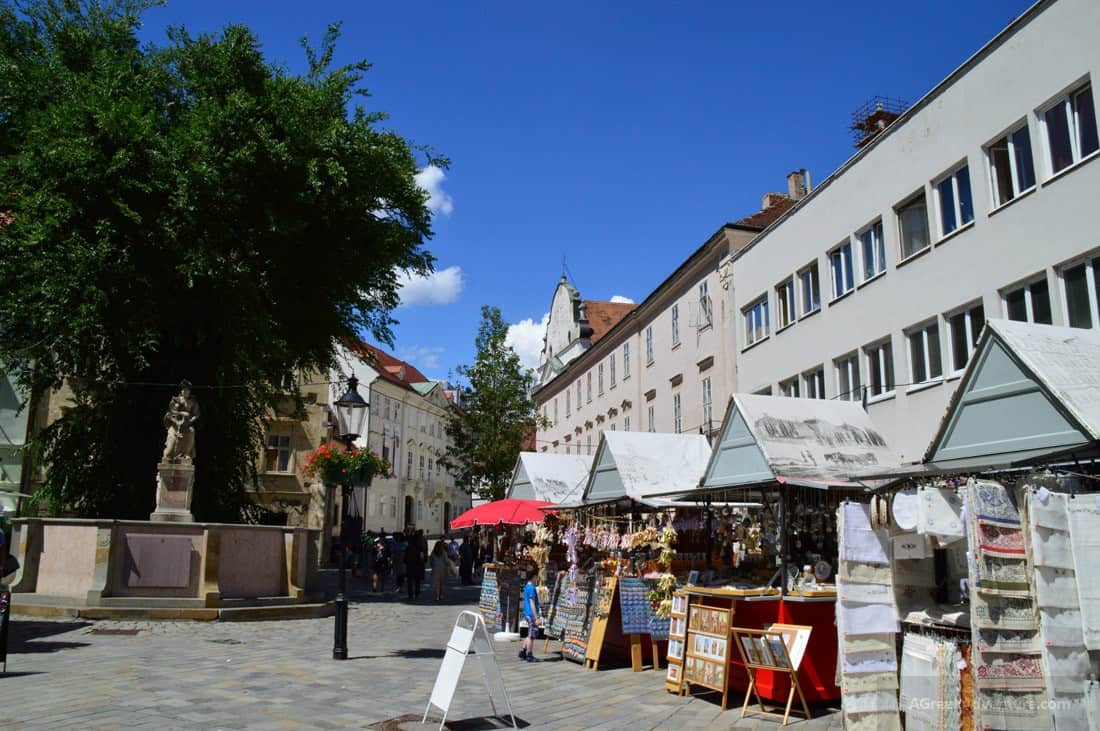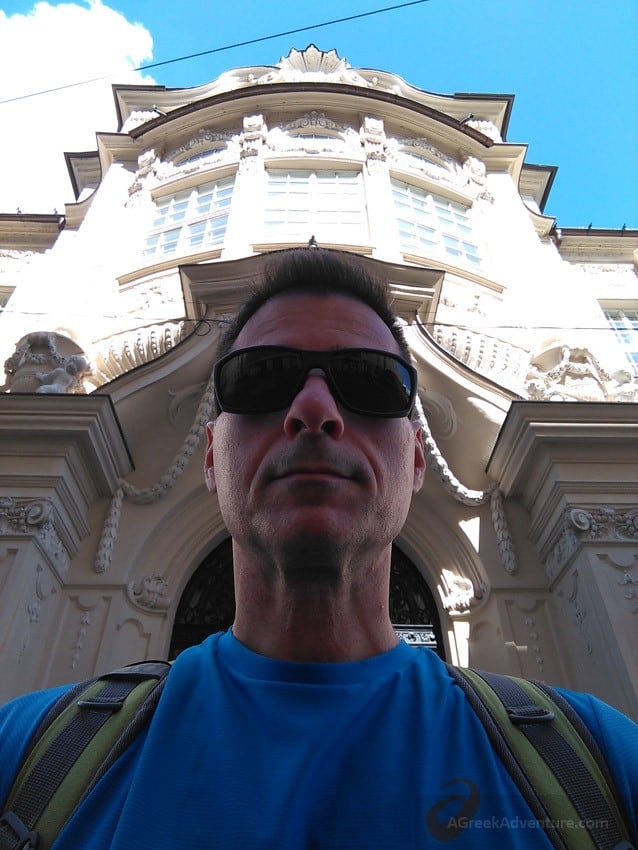 The inner yard of the Primatial Palace.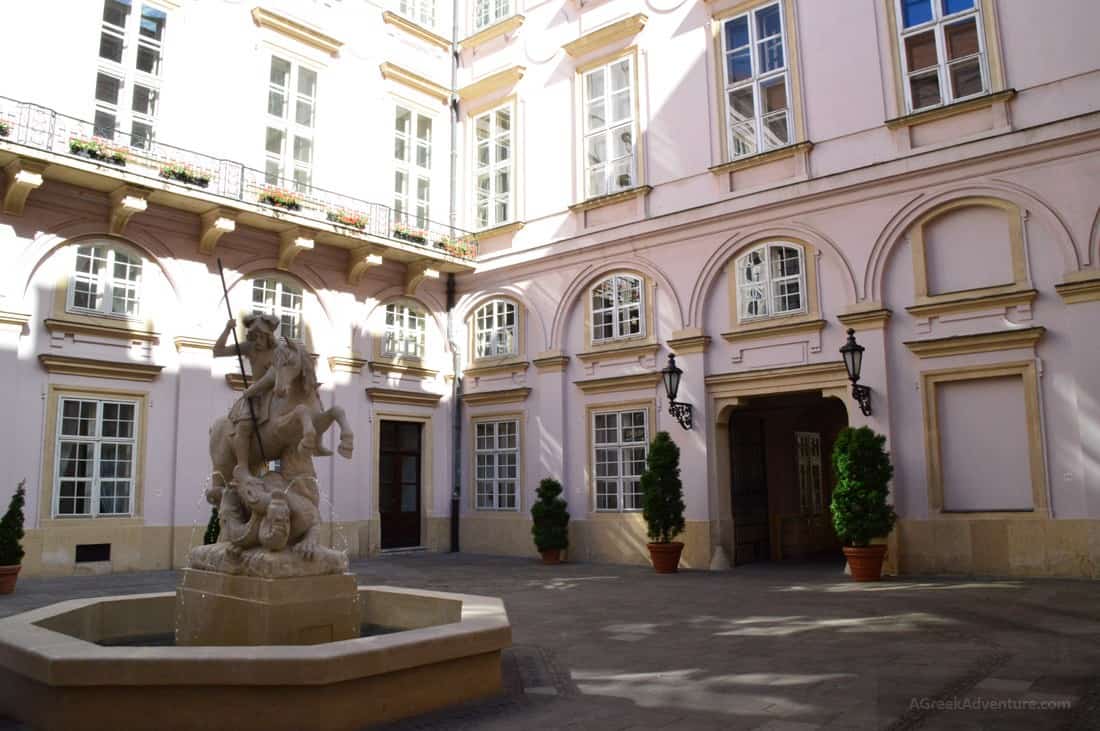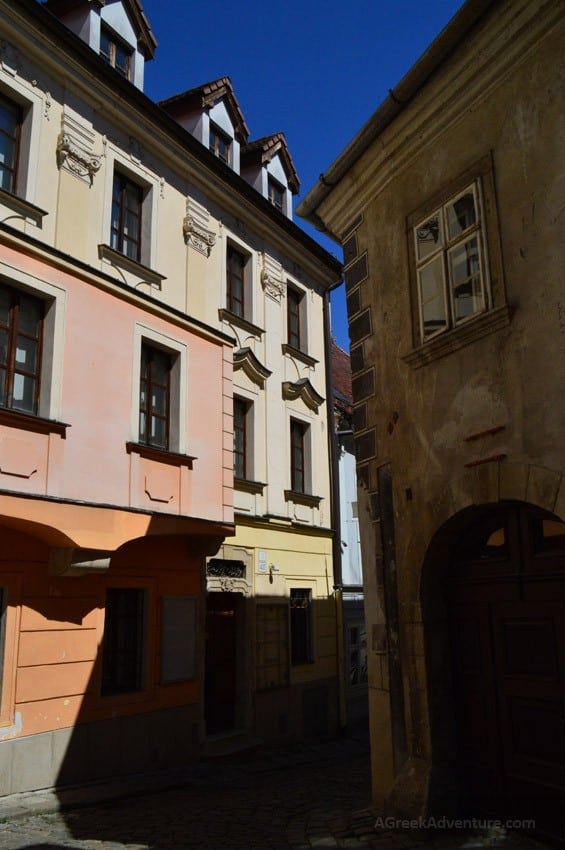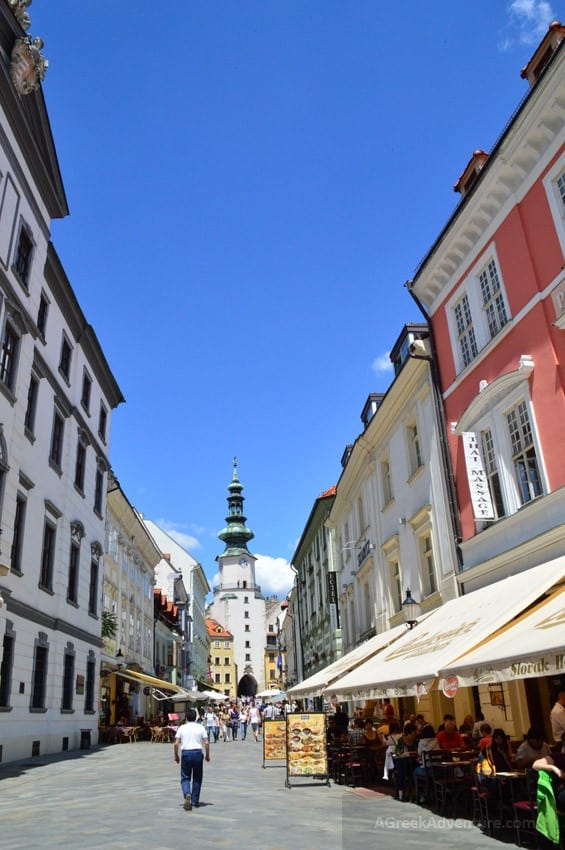 Bratislava city architecture is interesting to those who seek such kind of beauty.
There are the famous red cars that can drive you through the historical center and by the Danube.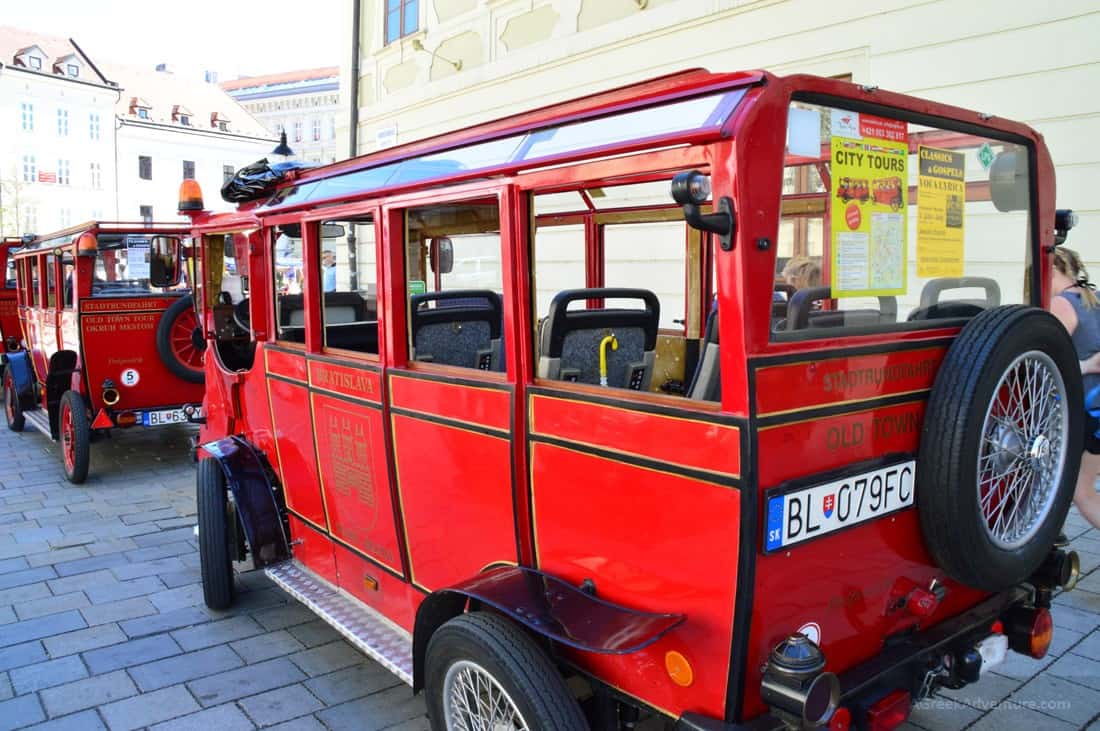 You can also experience a cruise through the Danube with one of those huge river boats.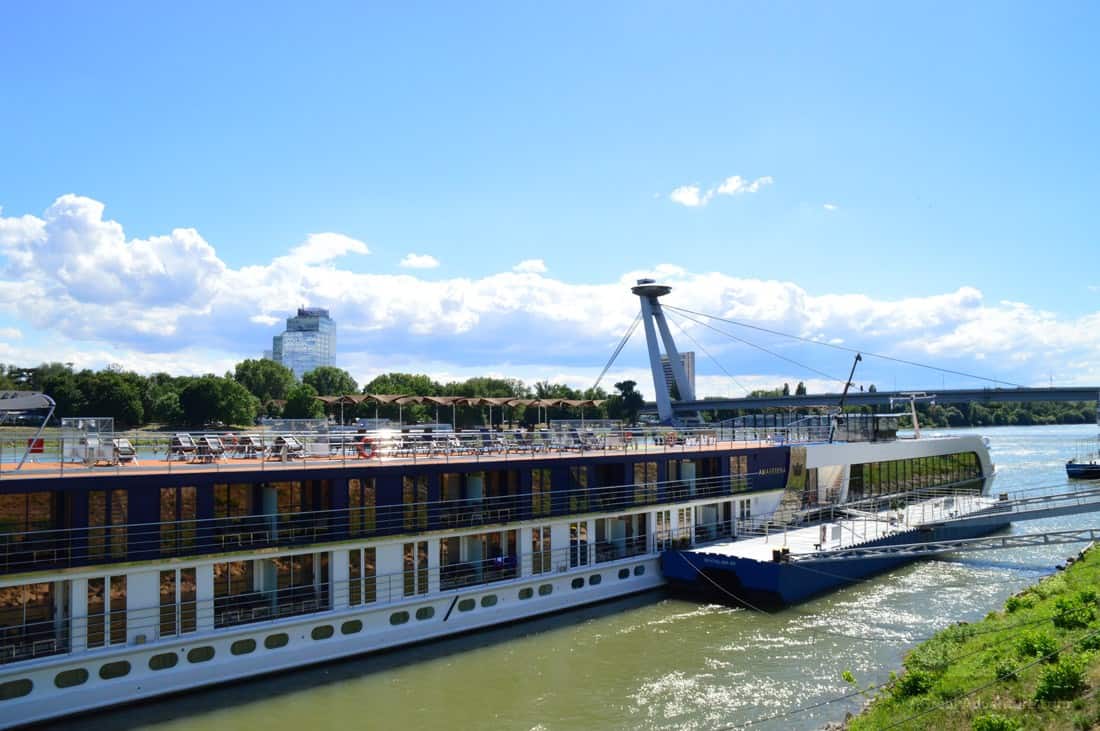 Street happenings inside Bratislava
After sun came out, a number of happenings started in Bratislava. Here are 2 of them.
This one below took place in the central square (Hlavné námestie). A cheerful team of children were dancing and singing Folklore dances. That was part of the Cultural Summer and Castle Festival.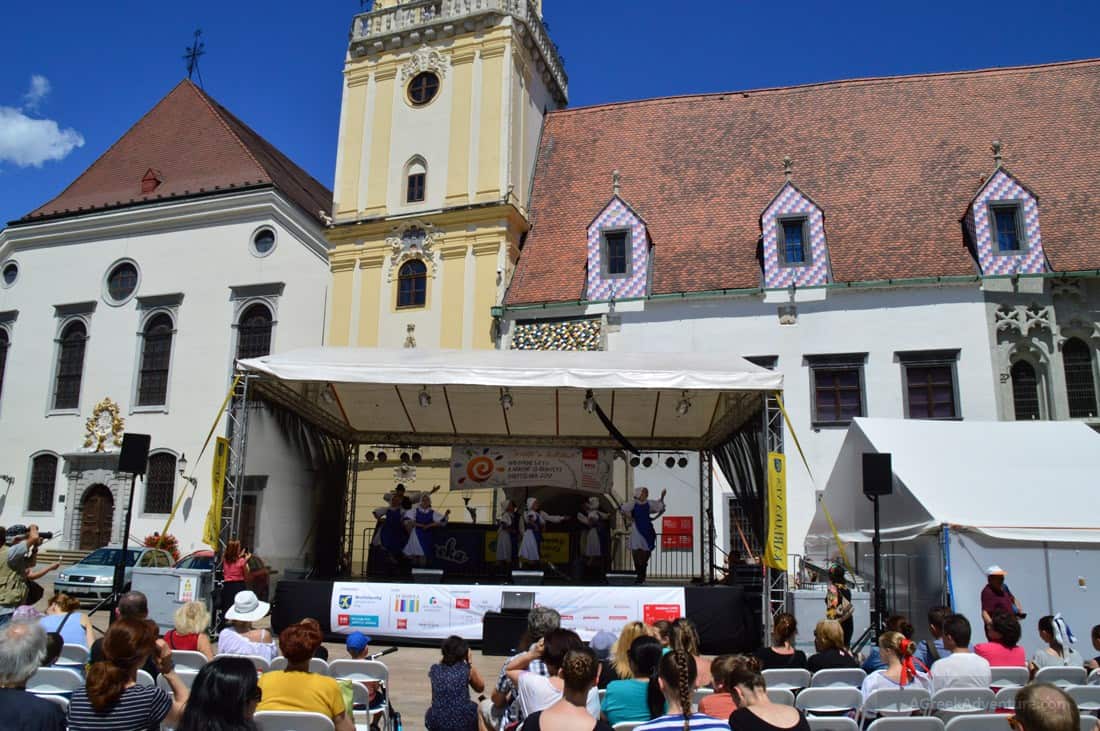 These 2 photos below are from another street festival. Men and women dressed into costumes of a past era were cooking and sharing local delicacies with passing by visitors.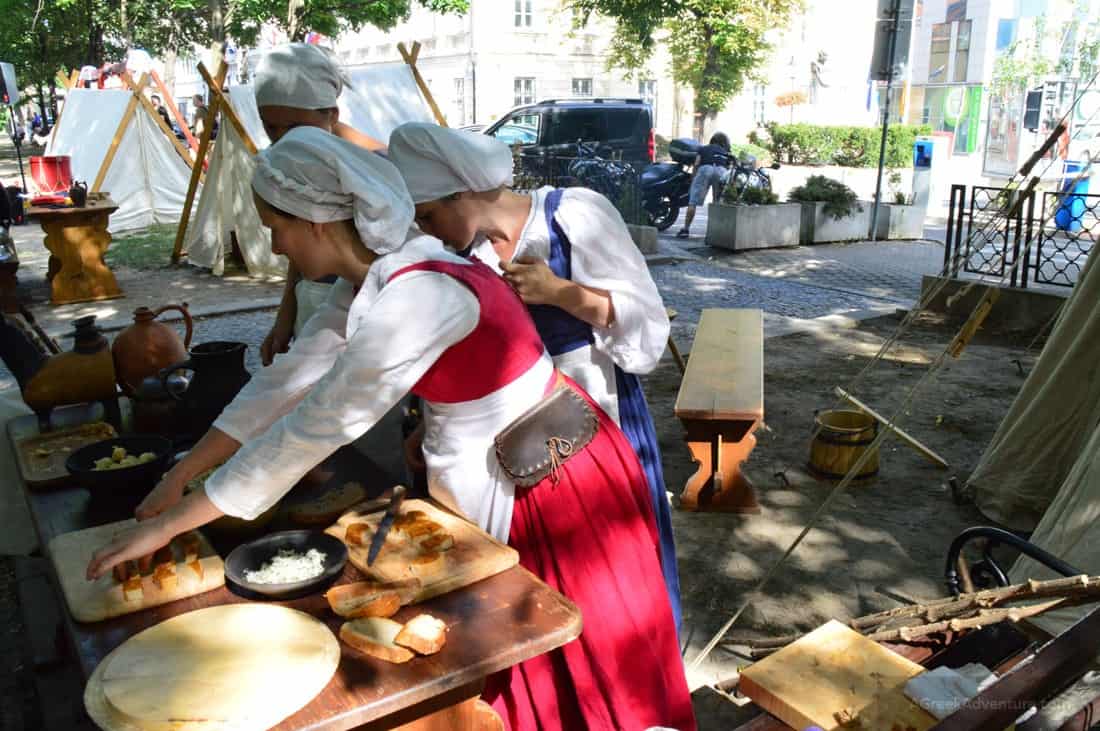 You could also take a photo along with the well -and colorful- dressed women, or even get dressed as a Celt with swords, axes and everything.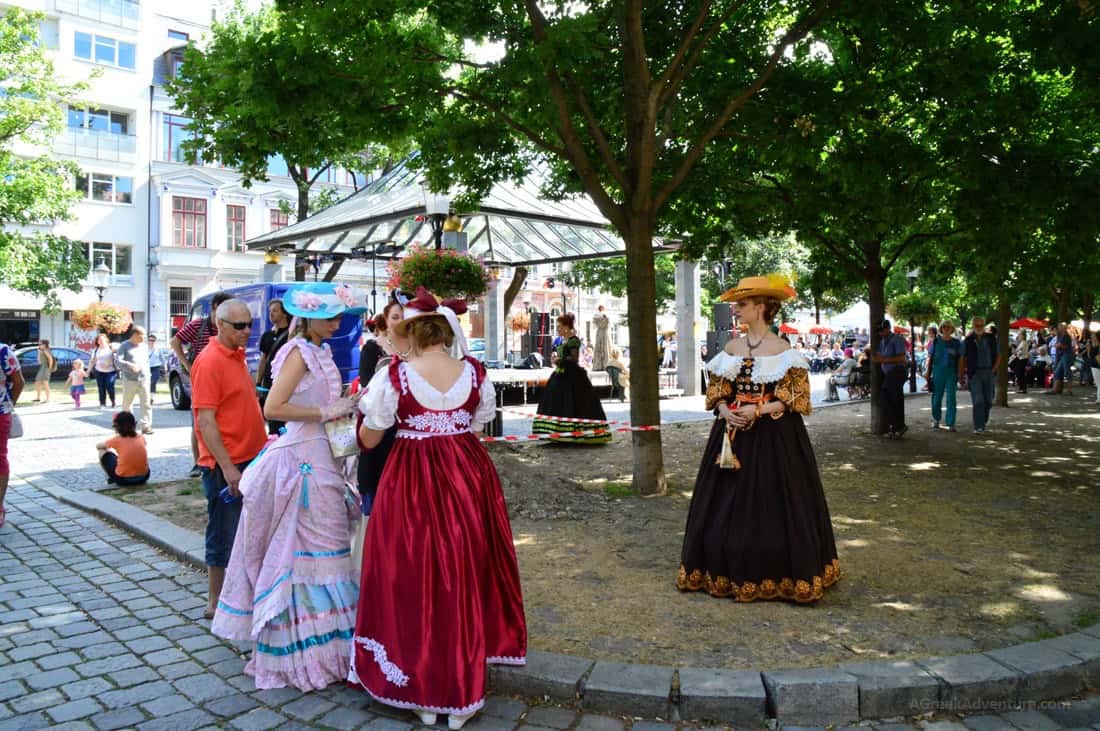 We had no idea how vivid this city is. Imagine that what you read in those 2 posts of hours are through a 9 hour visit in the city of Bratislava.
Seems there are lots of things to do in Bratislava and Slovakia in general, so we keep this open to visit again.
Have fun.