This was our second time in the city of Minsk Belarus. The city of Minsk is especially beautiful in summer. Temperature is around 25-28 Celsius.
This means not too hot, or too cold. For those who like to walk it is ideal. There are galleries and museums to visit too.
We stayed at the town center. Surrounding buildings were very elegant. We were very close to the old city area and that area of the river where many sports/water activities happen.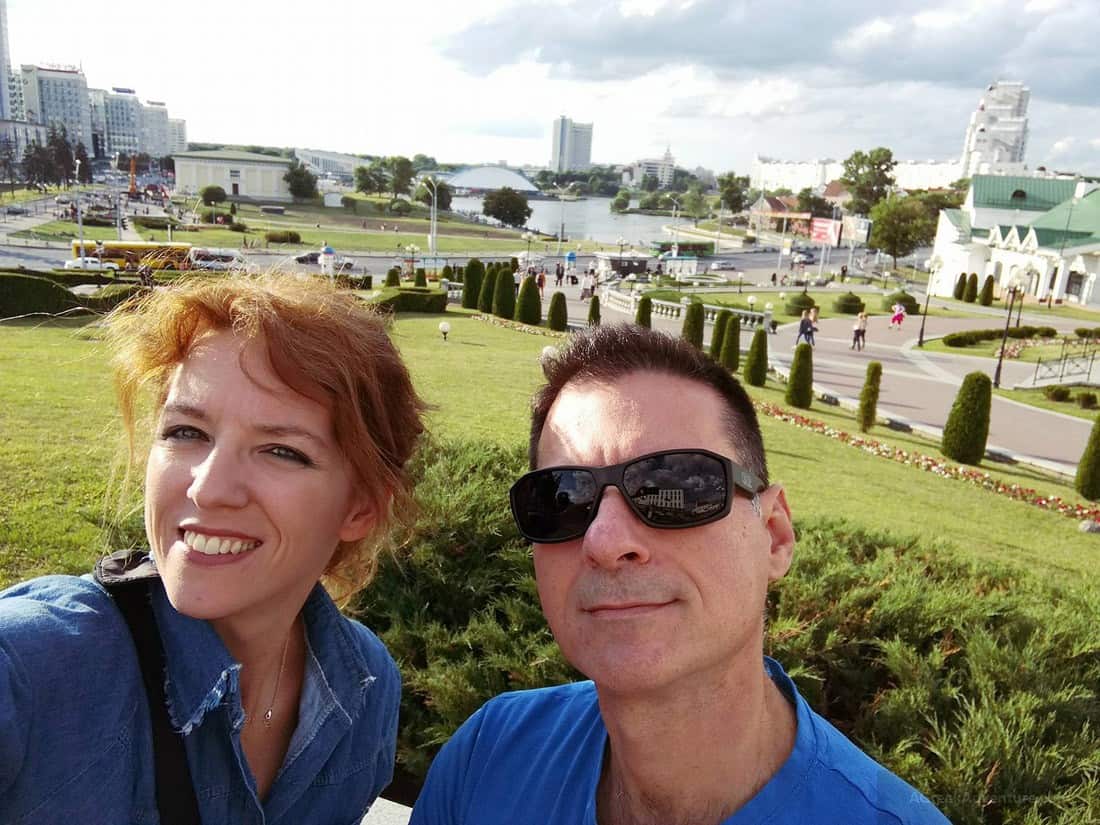 The city is unrecognizable from winter time (we were then in February too). Everything is green. Parks got rid of their melancholic winter dress and beam with all their glory.
People are out, having long walks in the numerous city parks, by the river, enjoying ice creams and sweets. Sweets are "a thing" in Minsk Belarus, as you find all kinds of them in every corner, while in supermarkets numerous corridors are "devoted" to sweets.
We started our walking by moving towards a nearby park.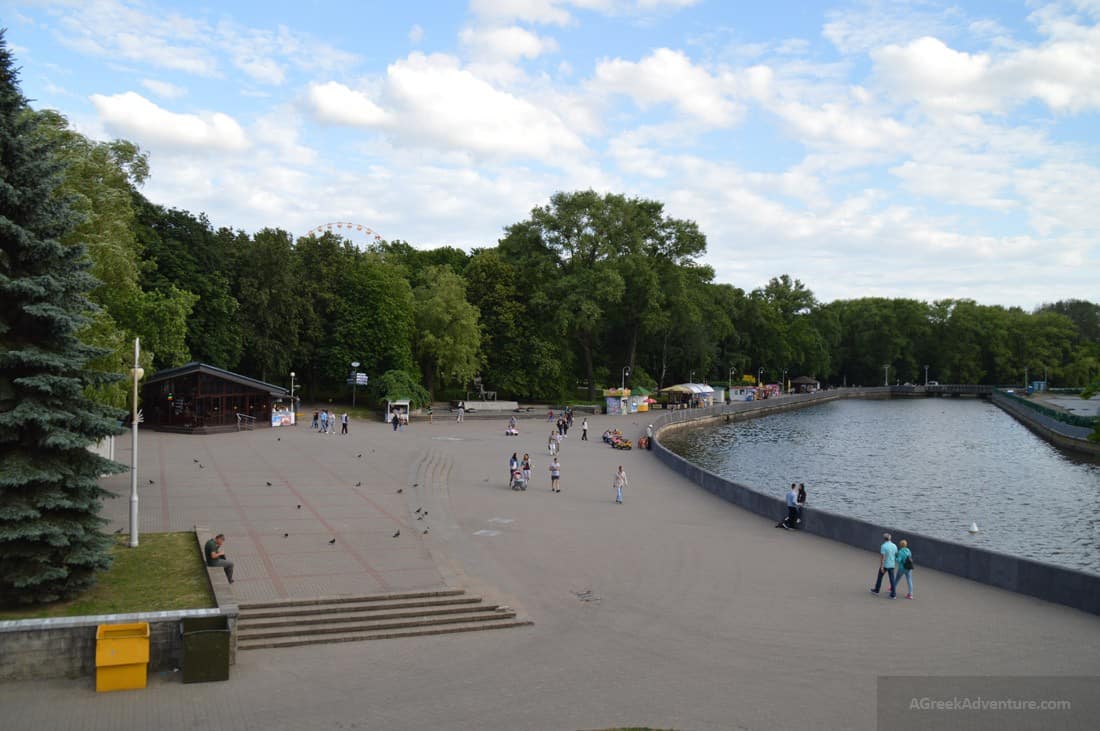 There we enjoyed a nice ride with a Ferris wheel. That part of the day was a bit cloudy.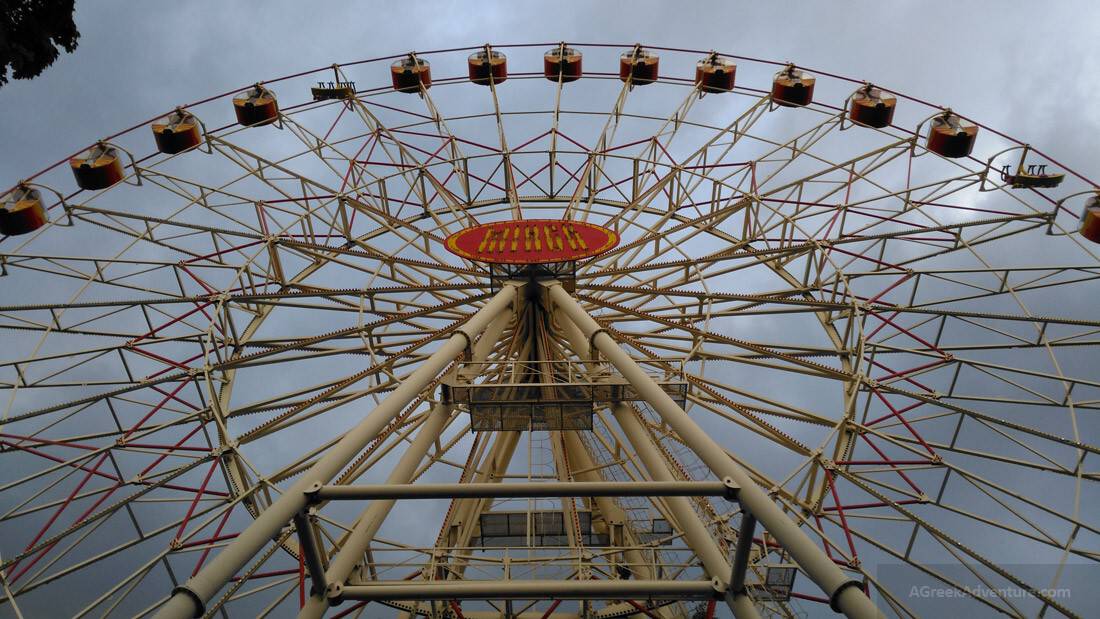 We kept walking and met this impressive monument (dedicated to war). Read our article for the things to see in Belarus.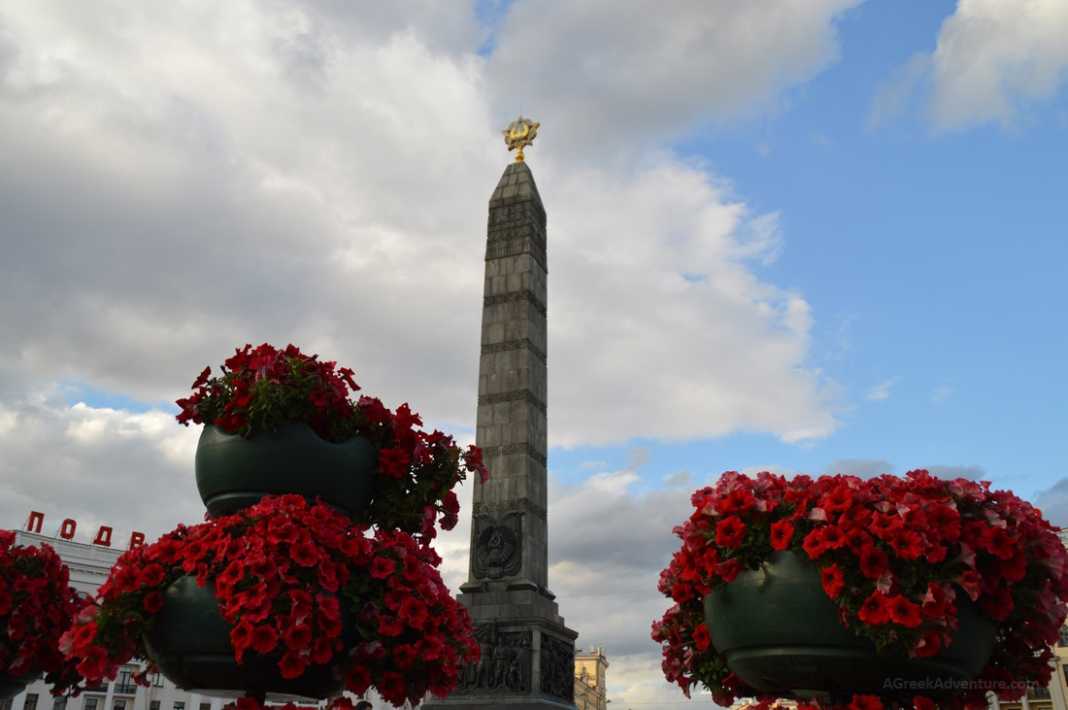 Old City of Minsk
Everyone that lands in Minsk will pay a visit to the old city. It is a combination of great architecture, small restaurants and is very vivid with people enjoying walks along the river to all directions.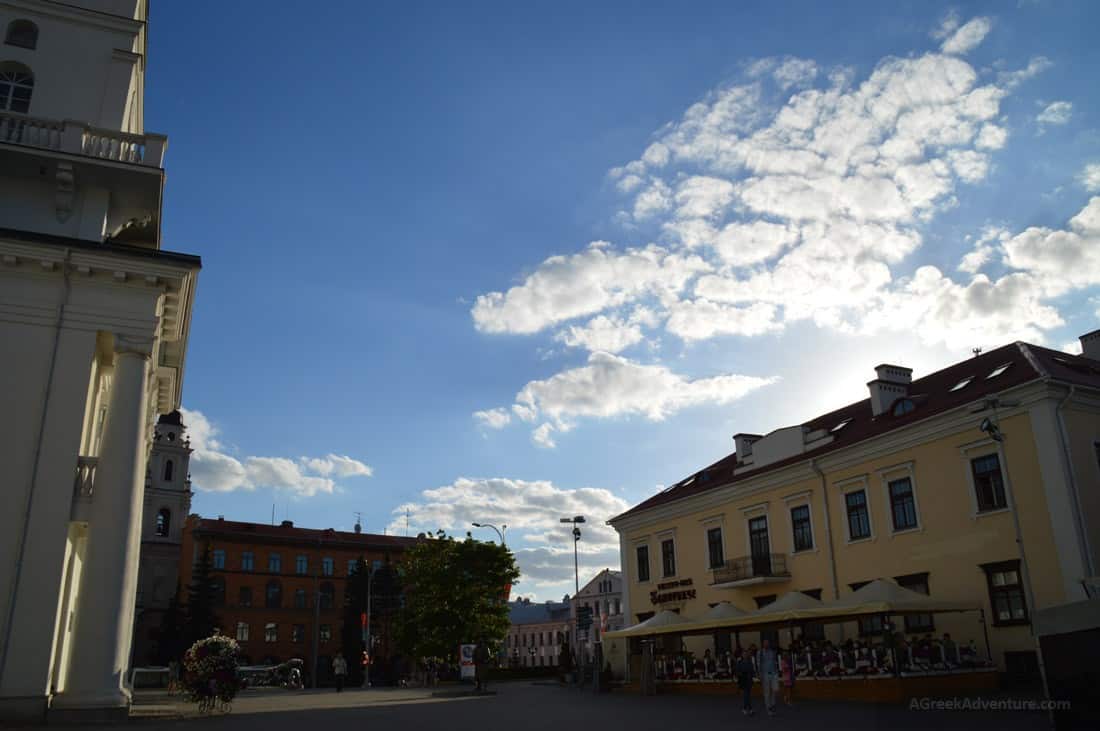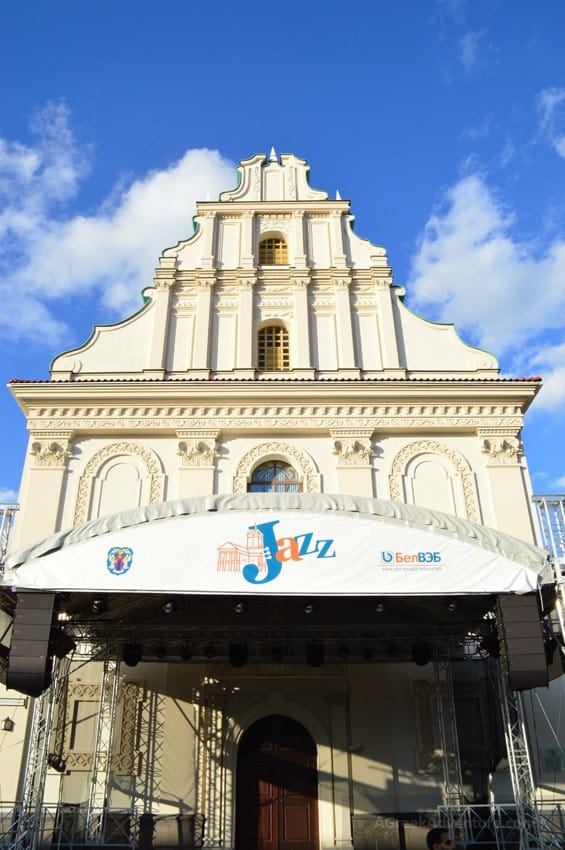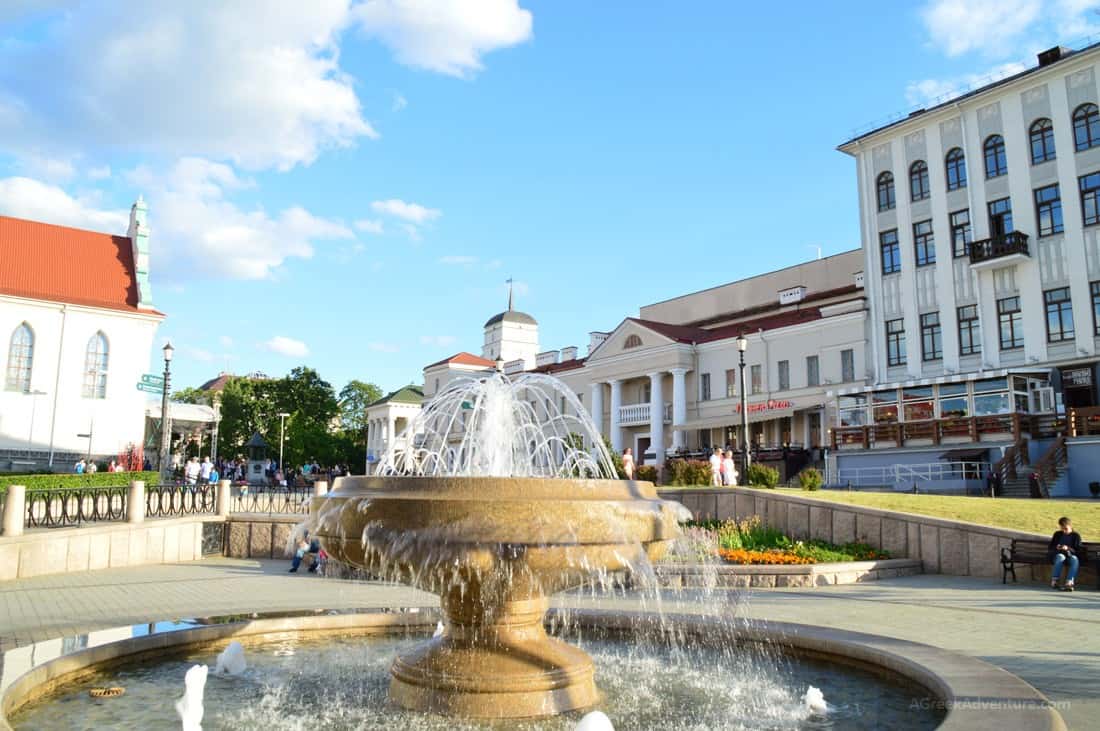 Here resides the famous church of the Holy Spirit. While we were here in winter, people were constantly coming in and out of that church. Religion is deeply rooted in Minsk.
After all these people went through huge turmoil during war(s) time. Russia is Orthodox too, so it is logical.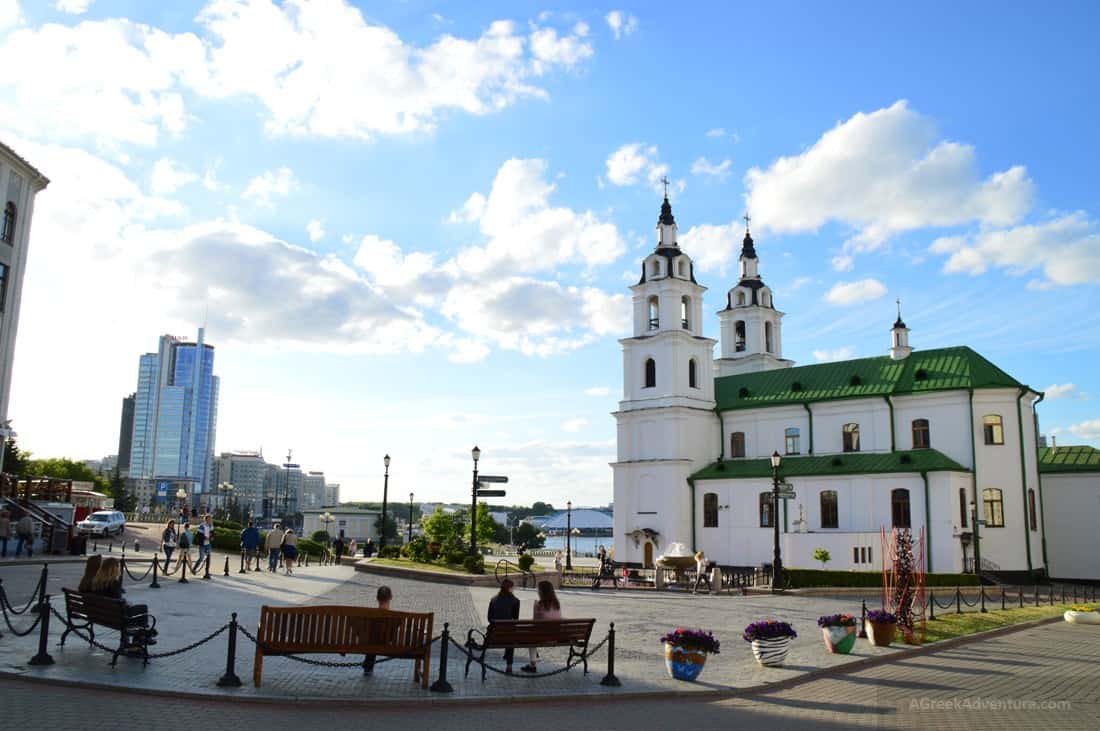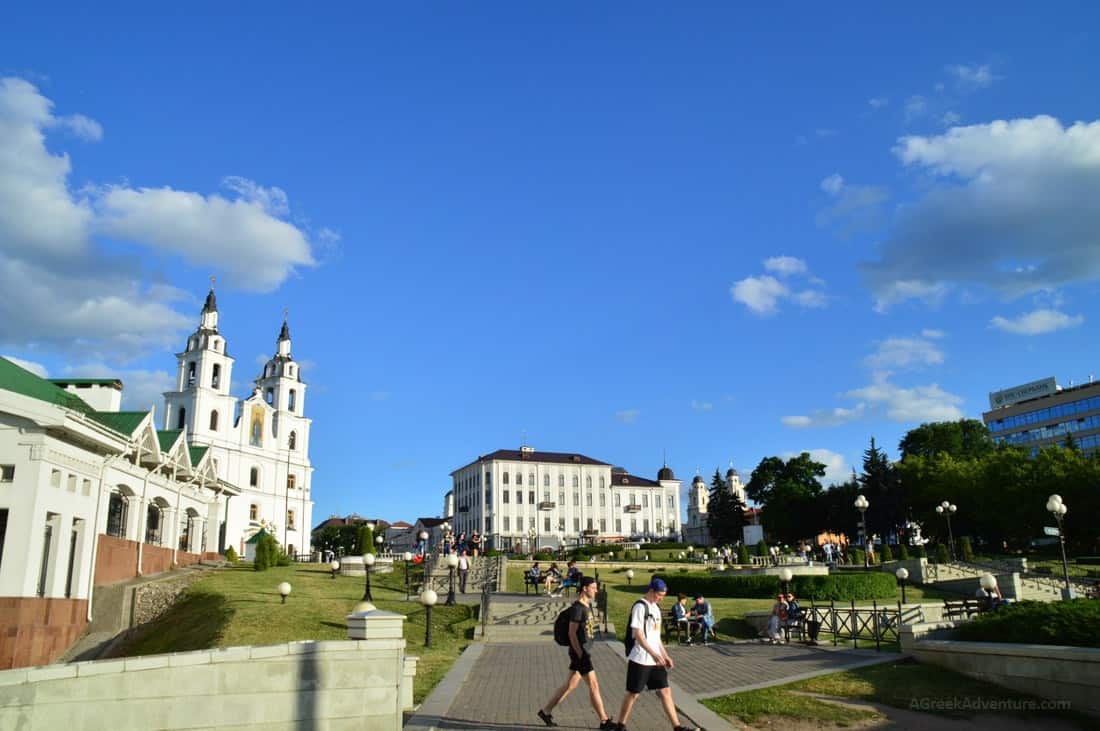 The area of the old city is not very big. You can expand your walk towards many directions, while following the river.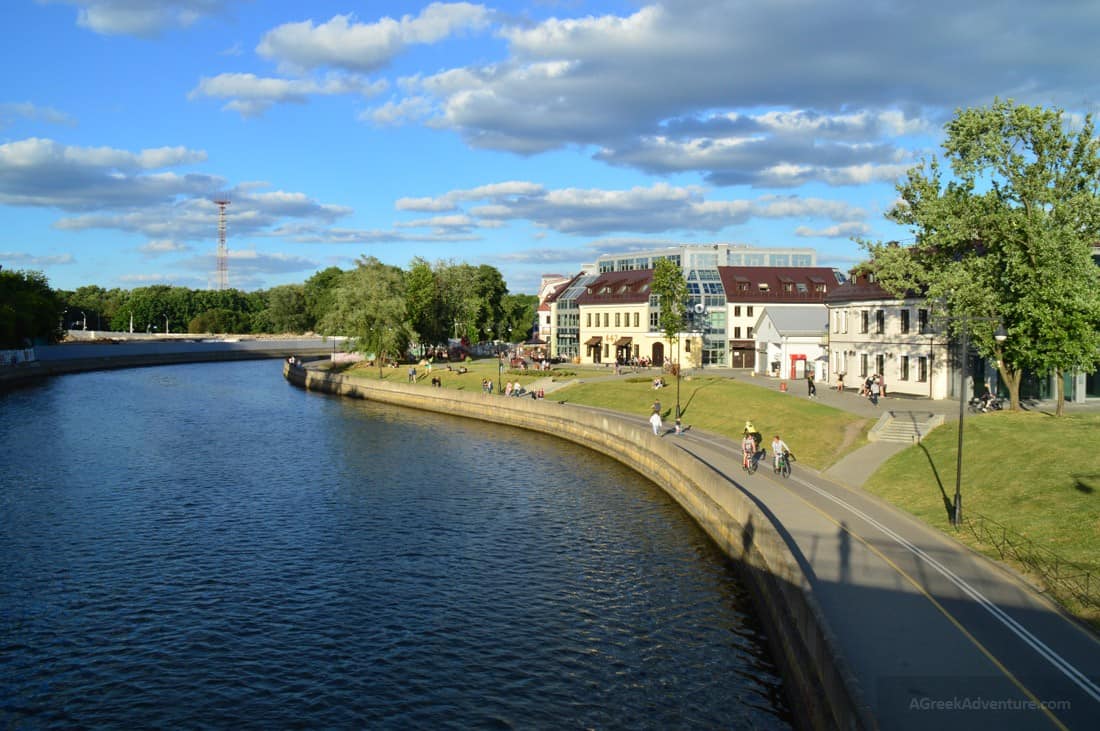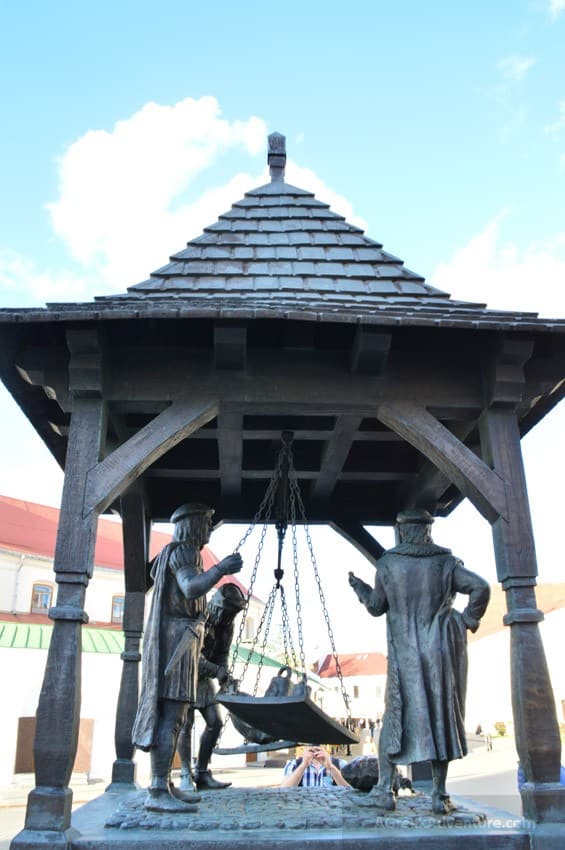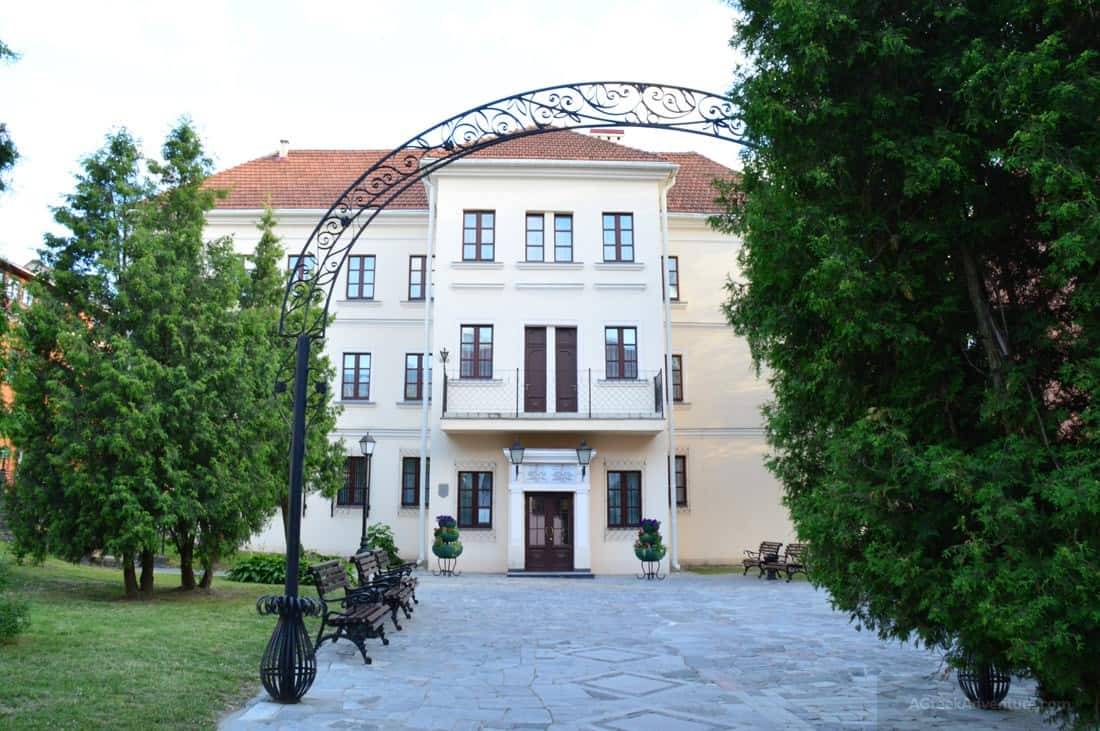 Many bars and pretty modern music can be found in this street in old city.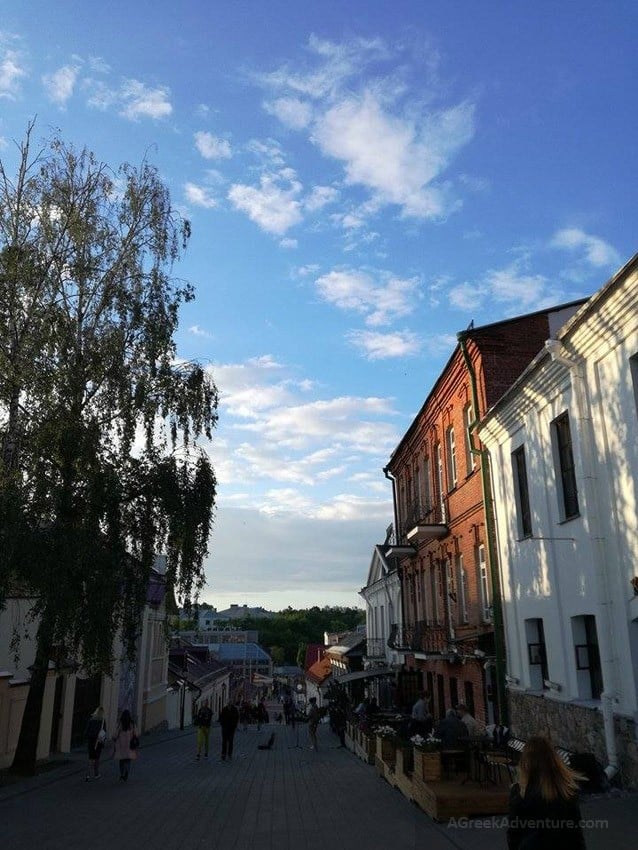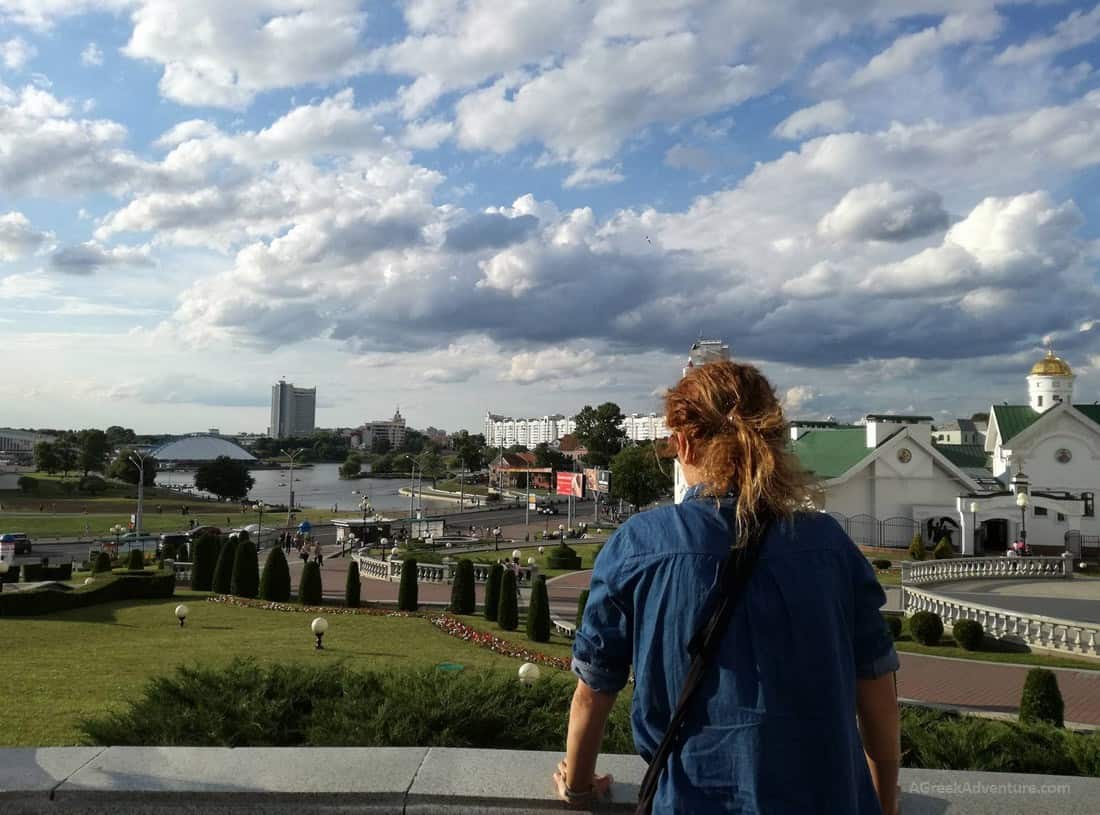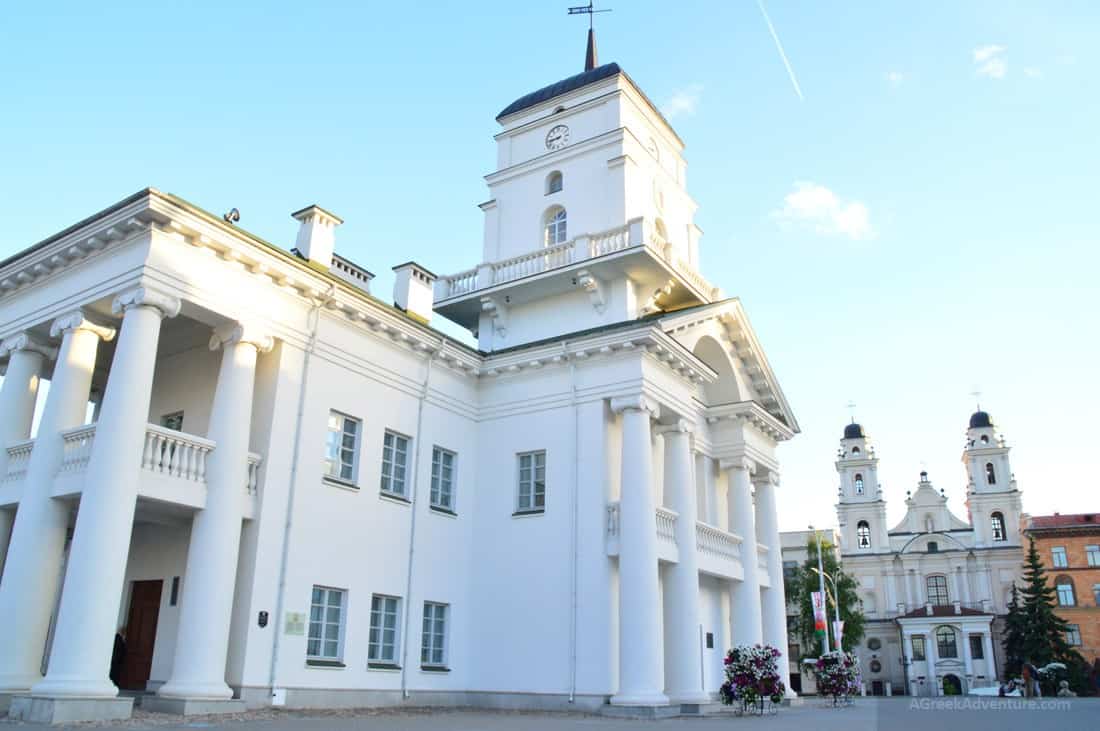 One of the few souvenir shops in old city.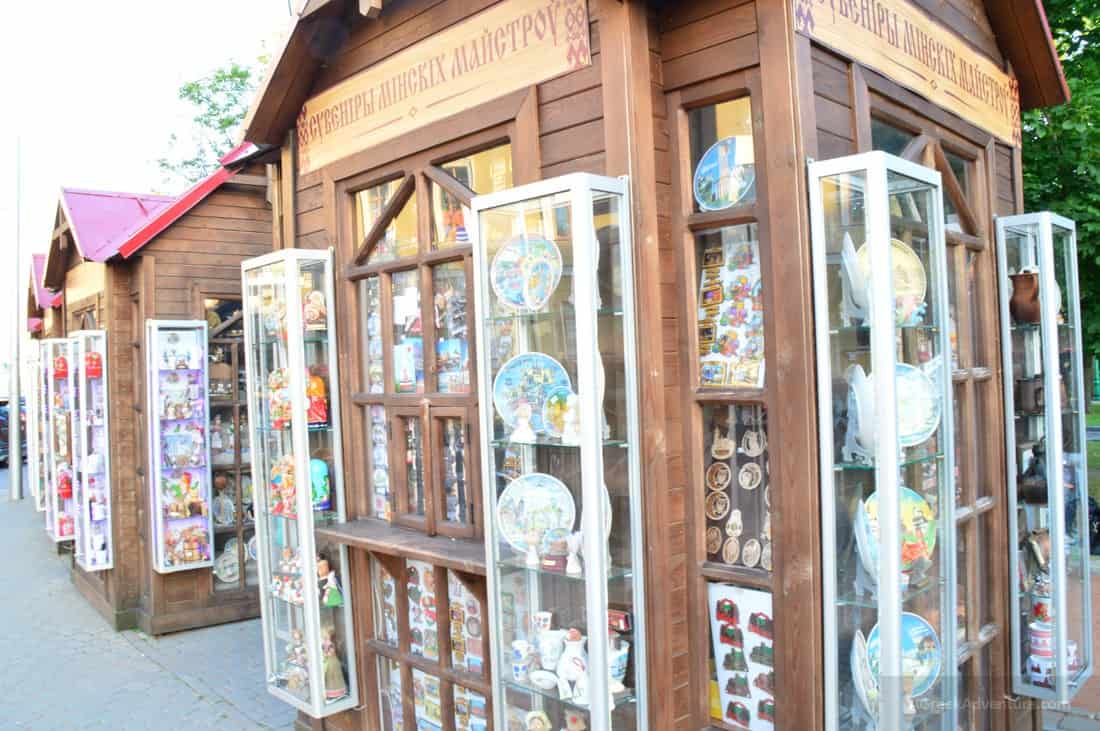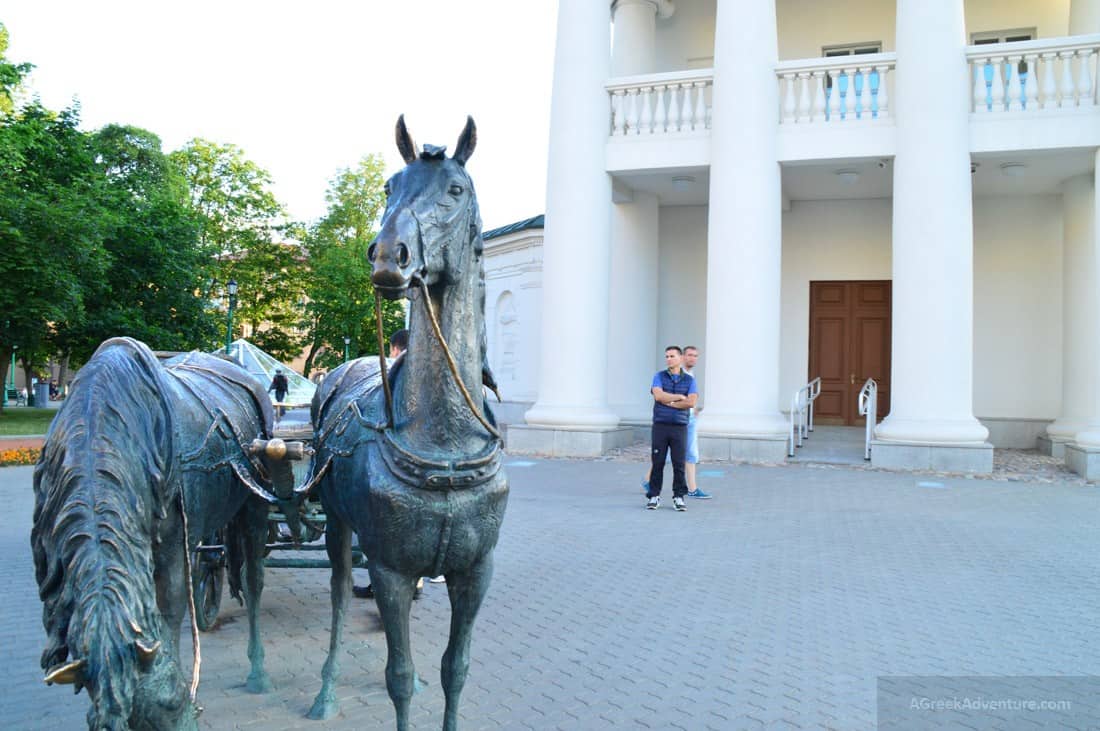 When you cross the old city of Minsk, you can visit a few more important memorials. Three of them are on a very small island (approachable by a bridge). This one is very important and impressive.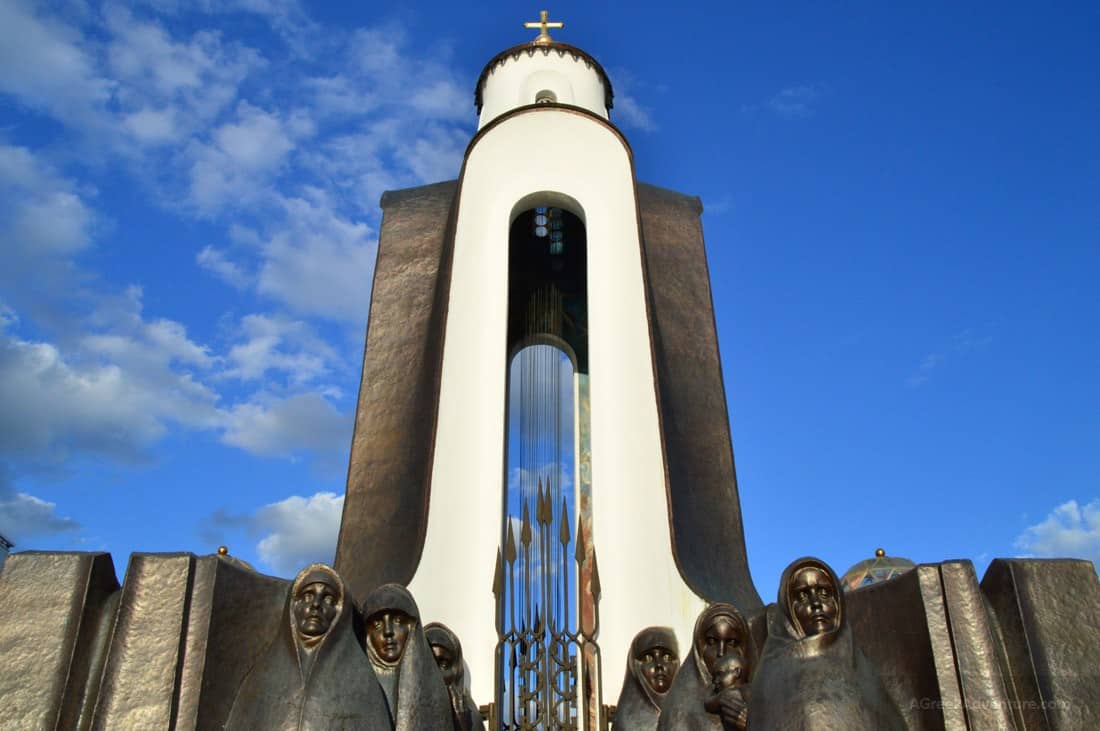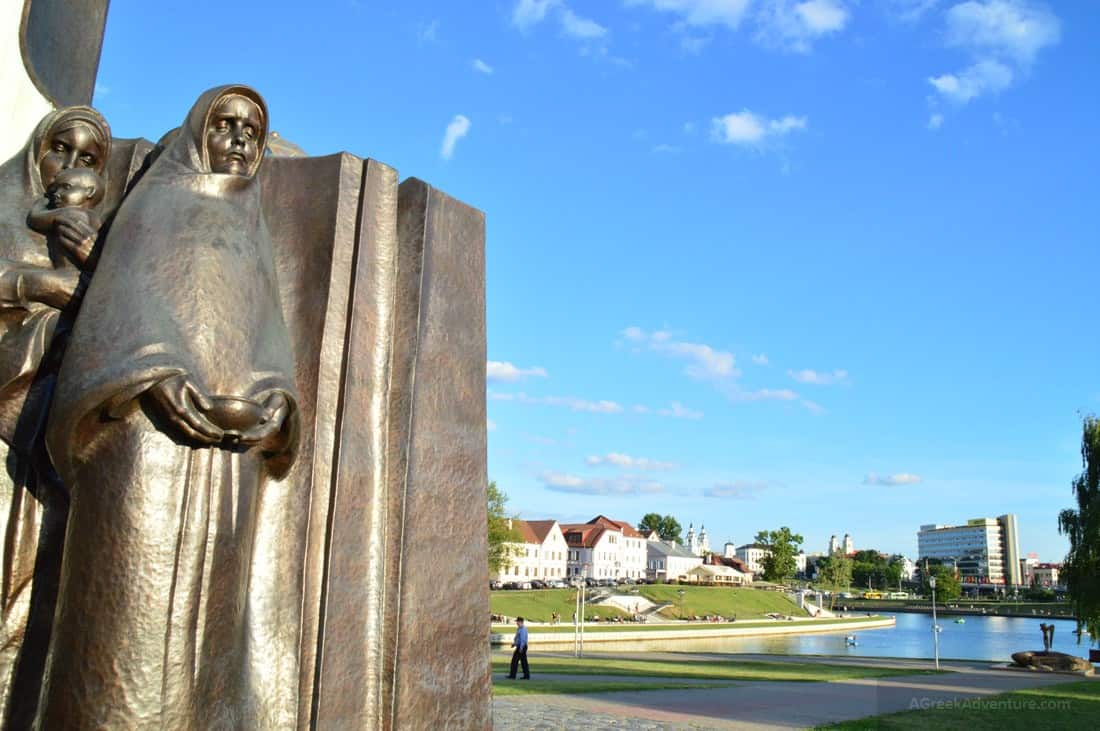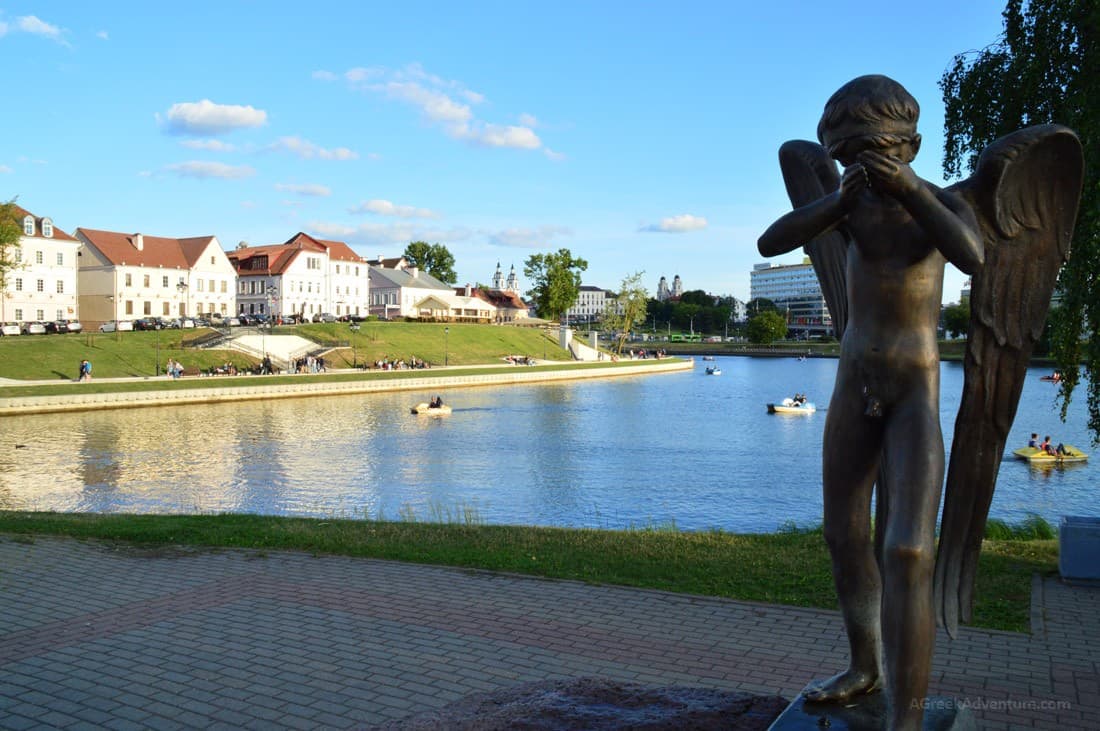 Walking away from the old city there are many parks you can visit. In one of them you will see the Royal Theater Ballet & Opera.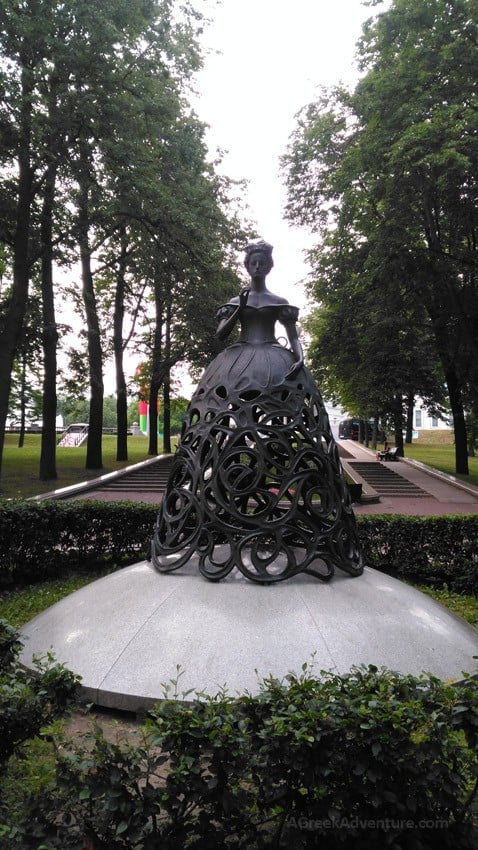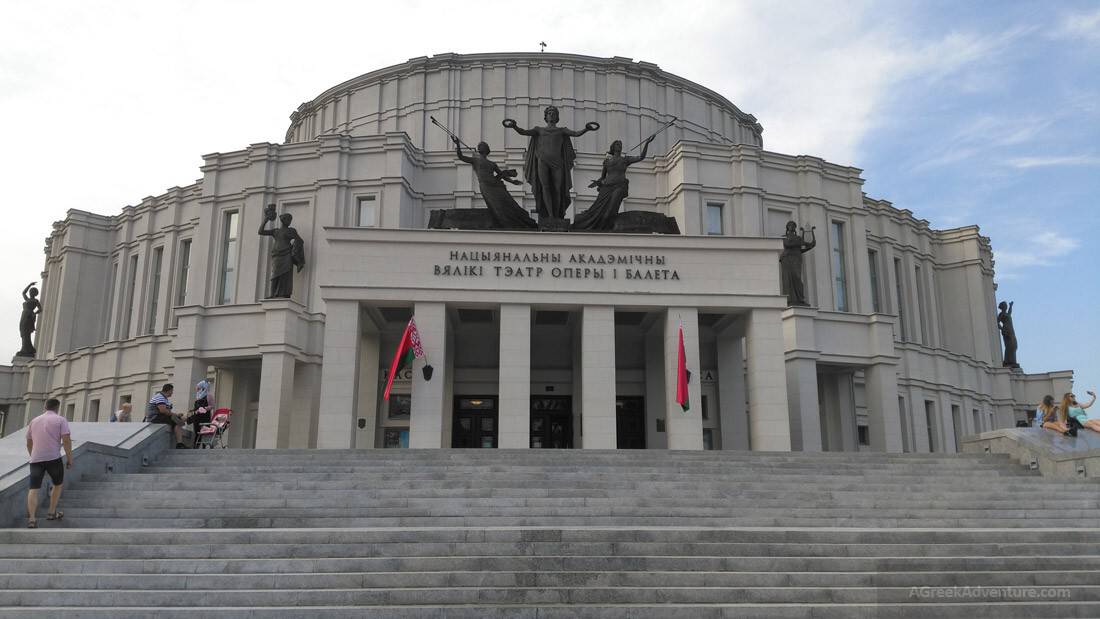 City of Minsk is very very clean. You won't meet any kind of litter in streets. People are mostly quite. We had to visit some public services (for visa validation and such) and all things were looking neat, clean and well maintained.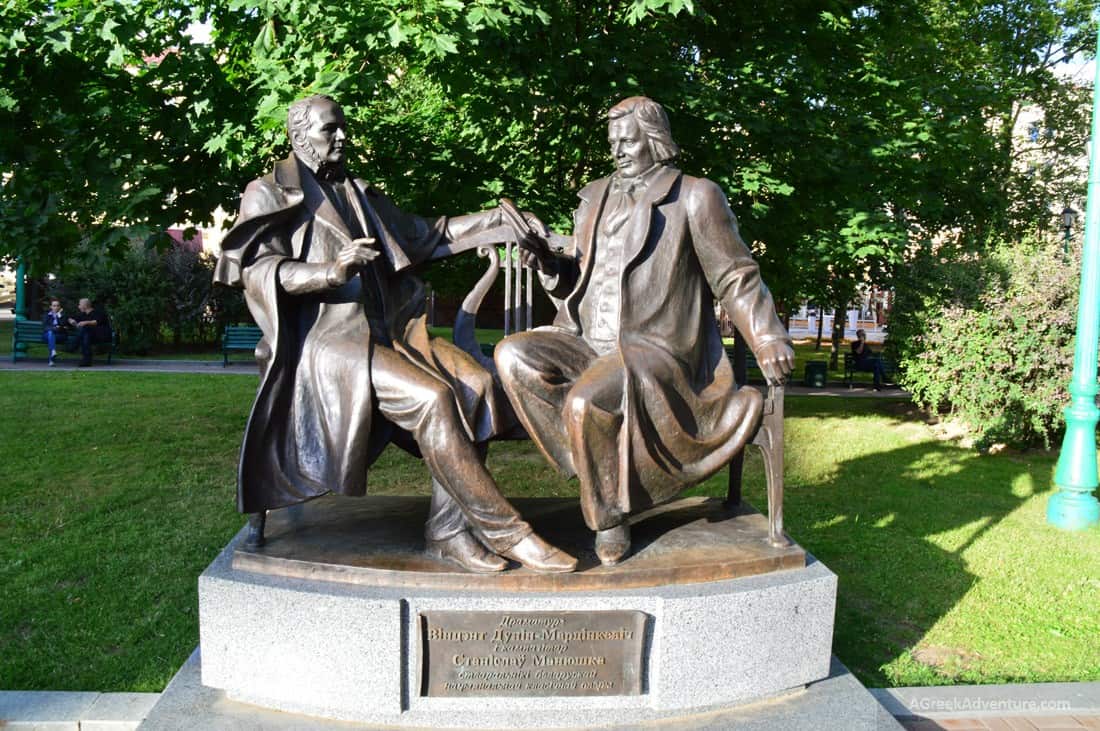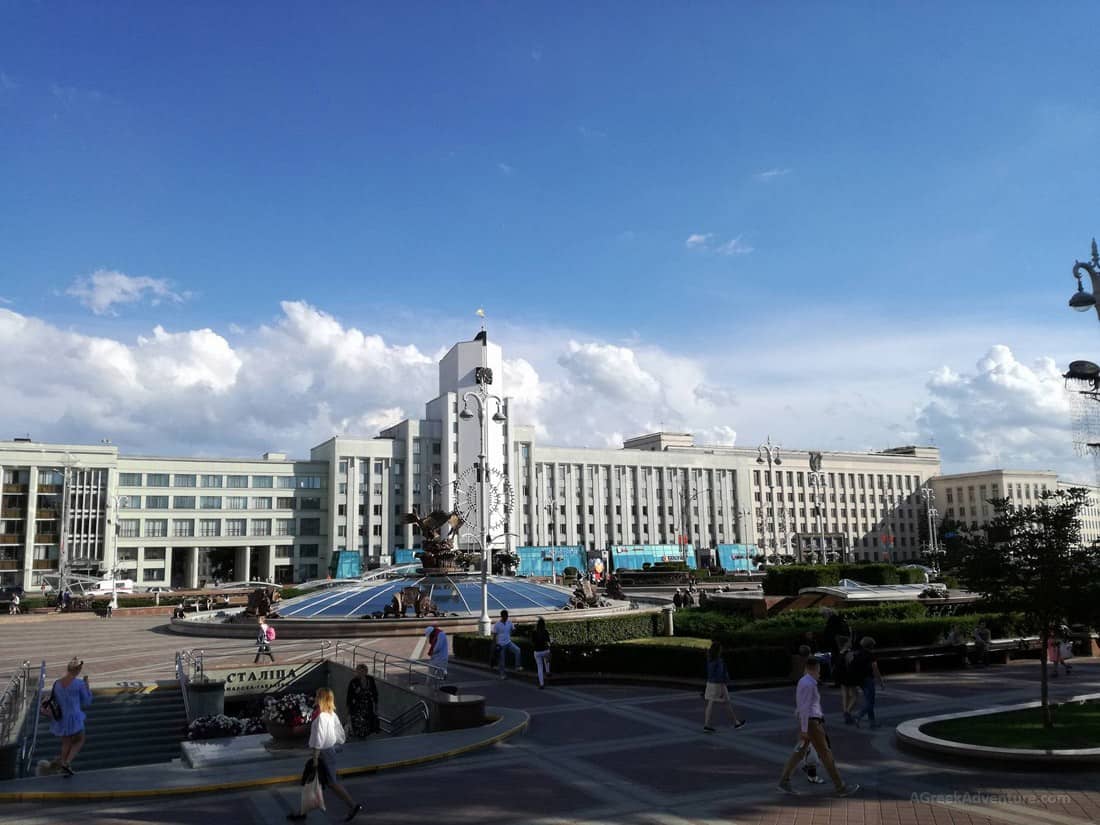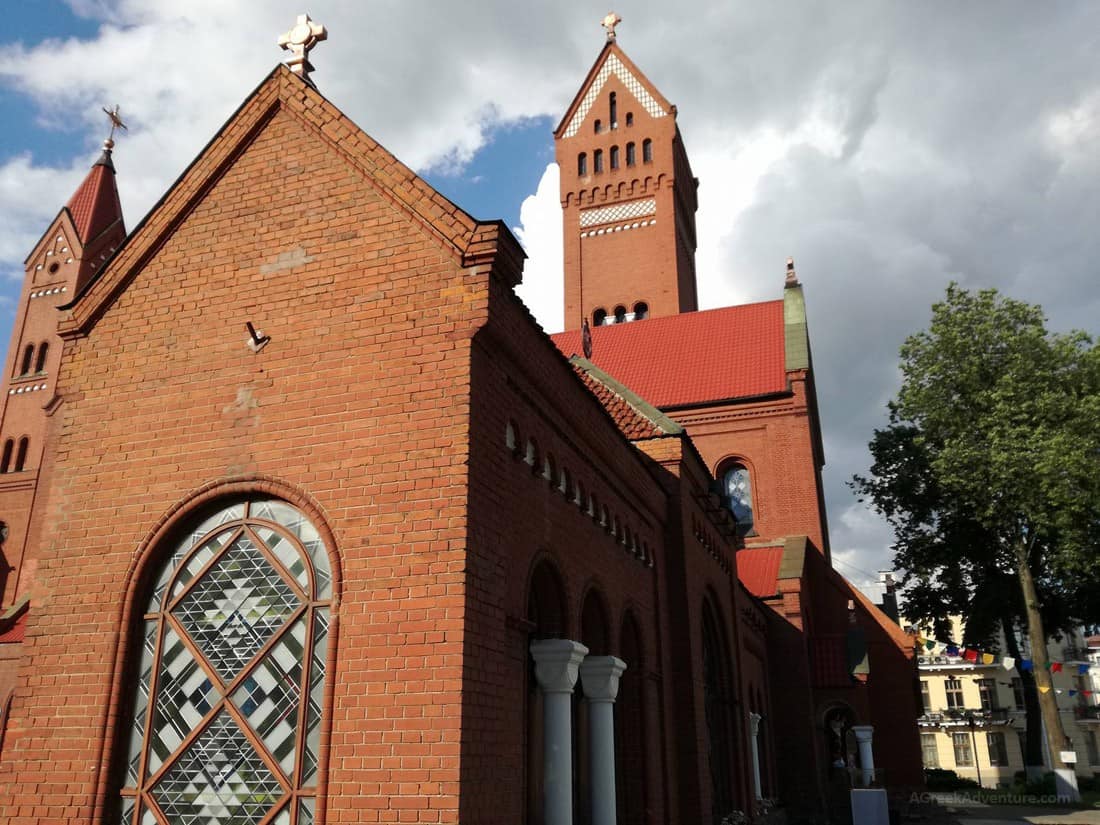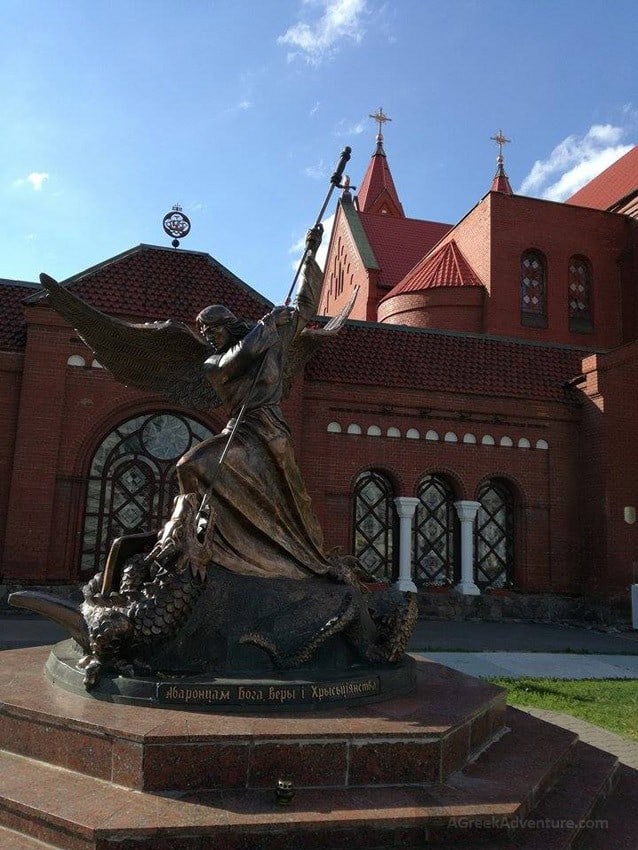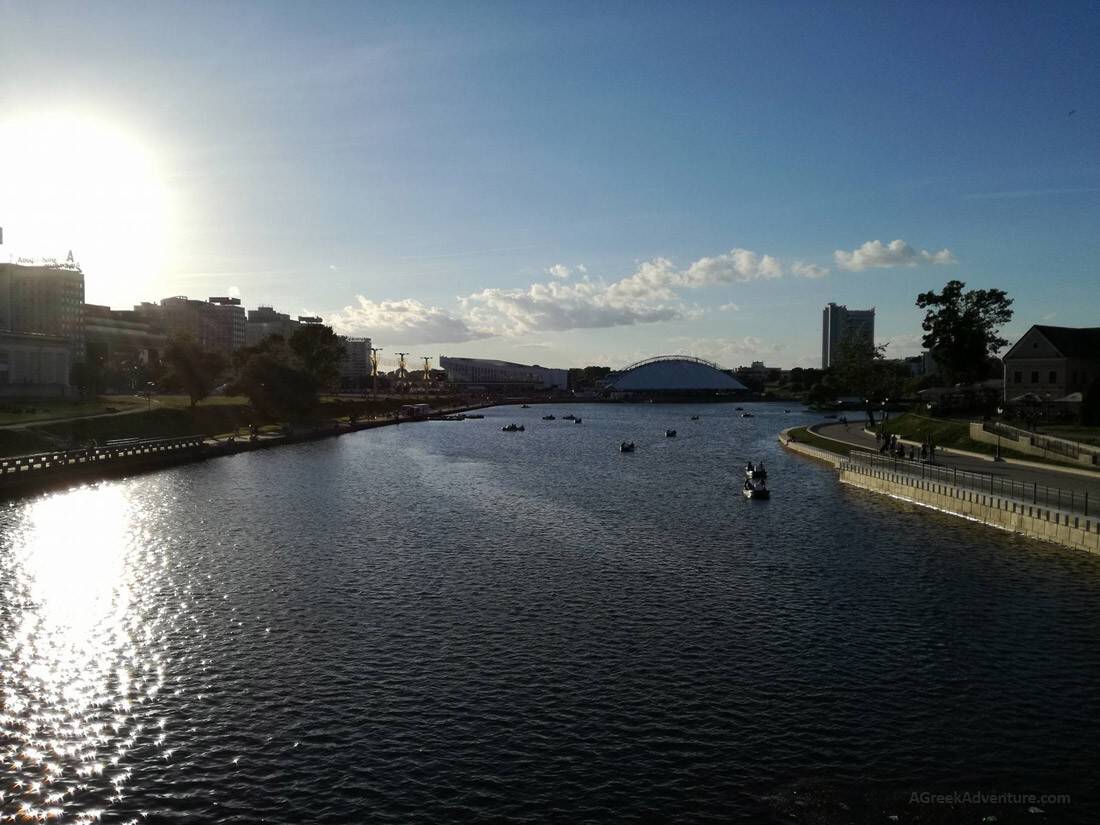 One thing that made a huge impression to us, was that almost no one was walking holding cups of coffee or tea. Seems when they want something like that they take a small break in one of the numerous coffee houses in the city. They just sit down and have one.
These cafe's at the left had really great view towards the river.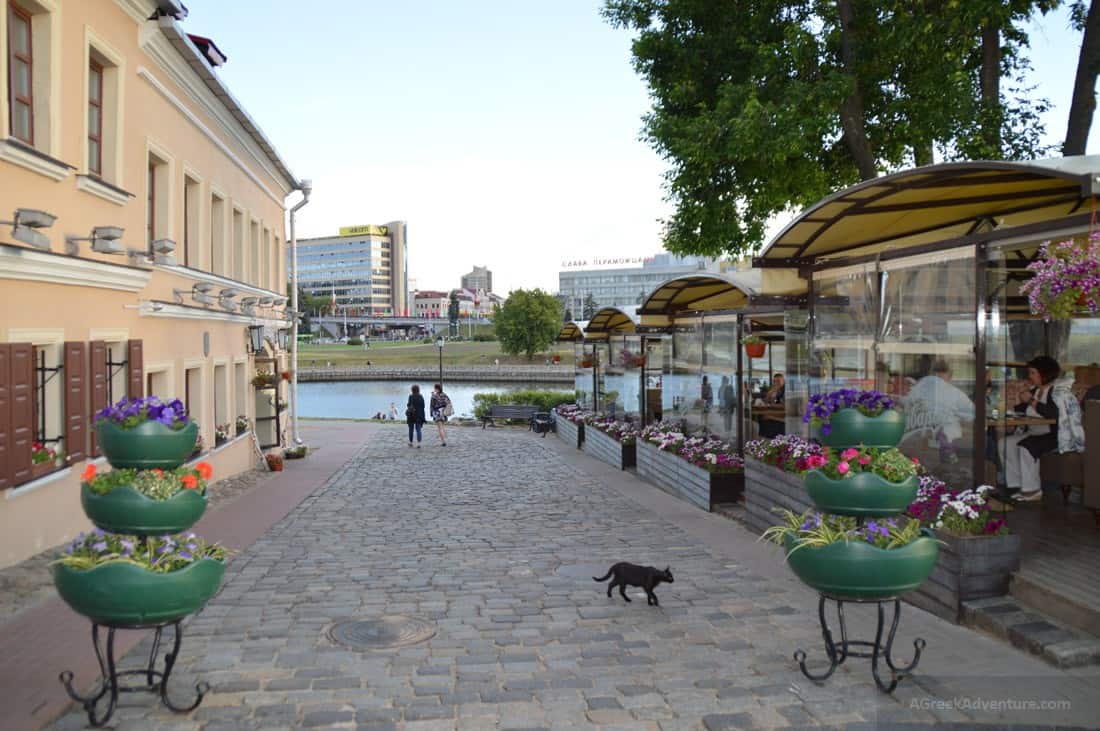 In our opinion this is a sign of serious culture and a better way of living.
Do They Speak English in Minsk?
Last but not least… English language is an issue in Minsk.
Almost everything is in Russian. In a number of good restaurants they have bilingual menus, but that's that. Most don't speak English (yet they are taught English in schools).
Satellite TV plays mostly Russian and nearby countries channels.
Roaming for non-Belorussians is hugely expensive. A good way to have your way around is to download an app that allows translation from any language to Russian.
Google Translate allows that and you don't have to be online at all. It became really handy as it allowed to hear the sound of words.
That was useful in supermarkets and stores where we had to ask for something. If you don't use something like that, you will have to… point.
What to Eat in Minsk?
Food is good! It is really good. Especially meat. Prices are very reasonable in very good restaurants and in general prices for food or beer are very good in general. They use more butter and oil than we prefer but we never felt having a heavy stomach. They use vegetables a lot.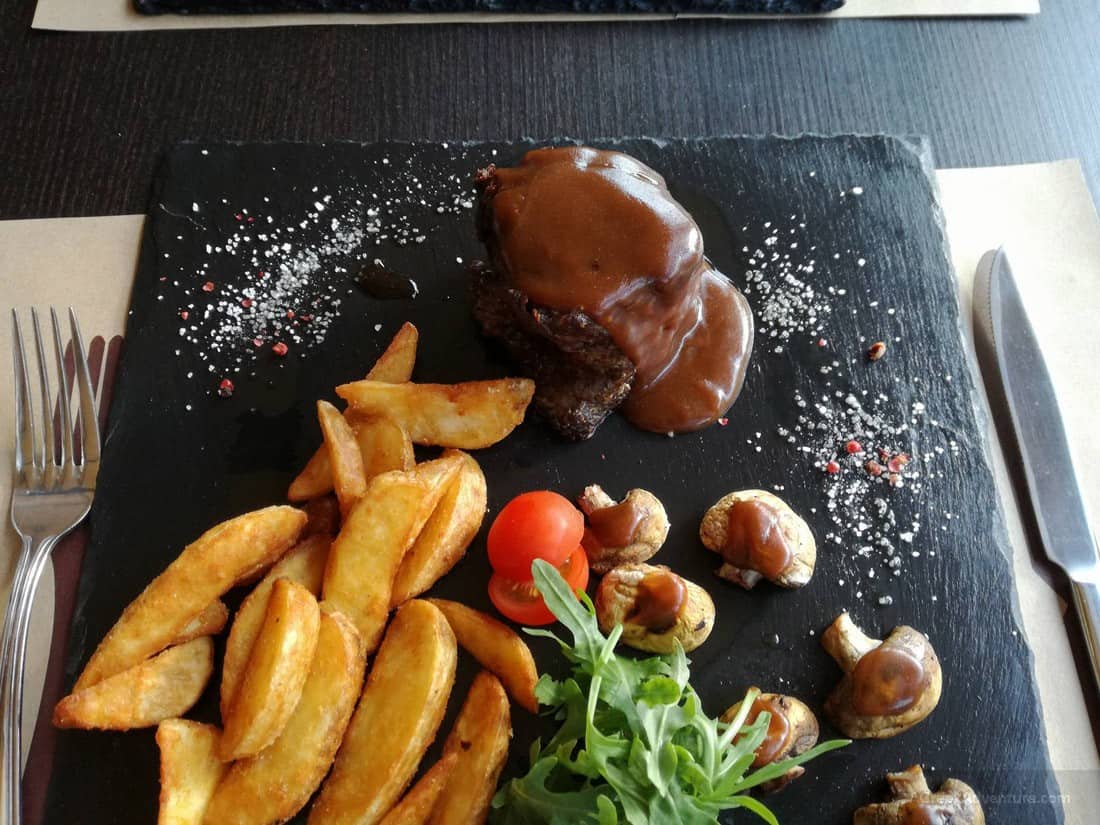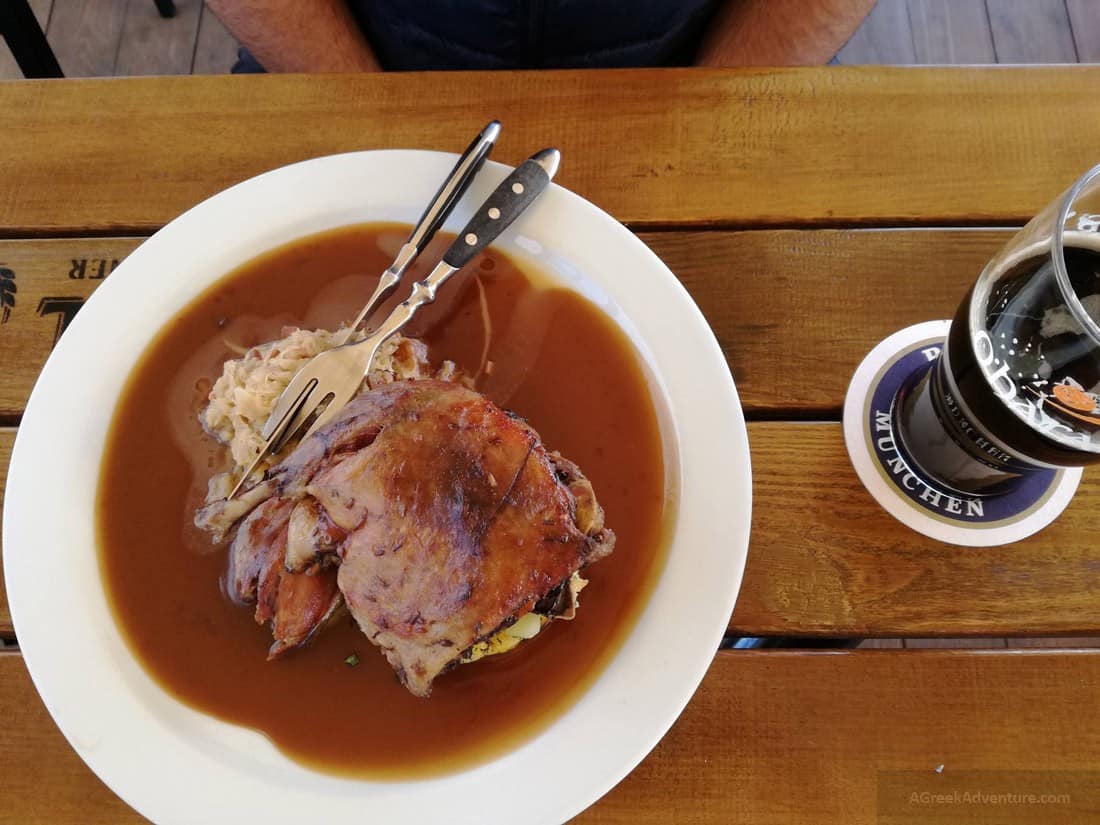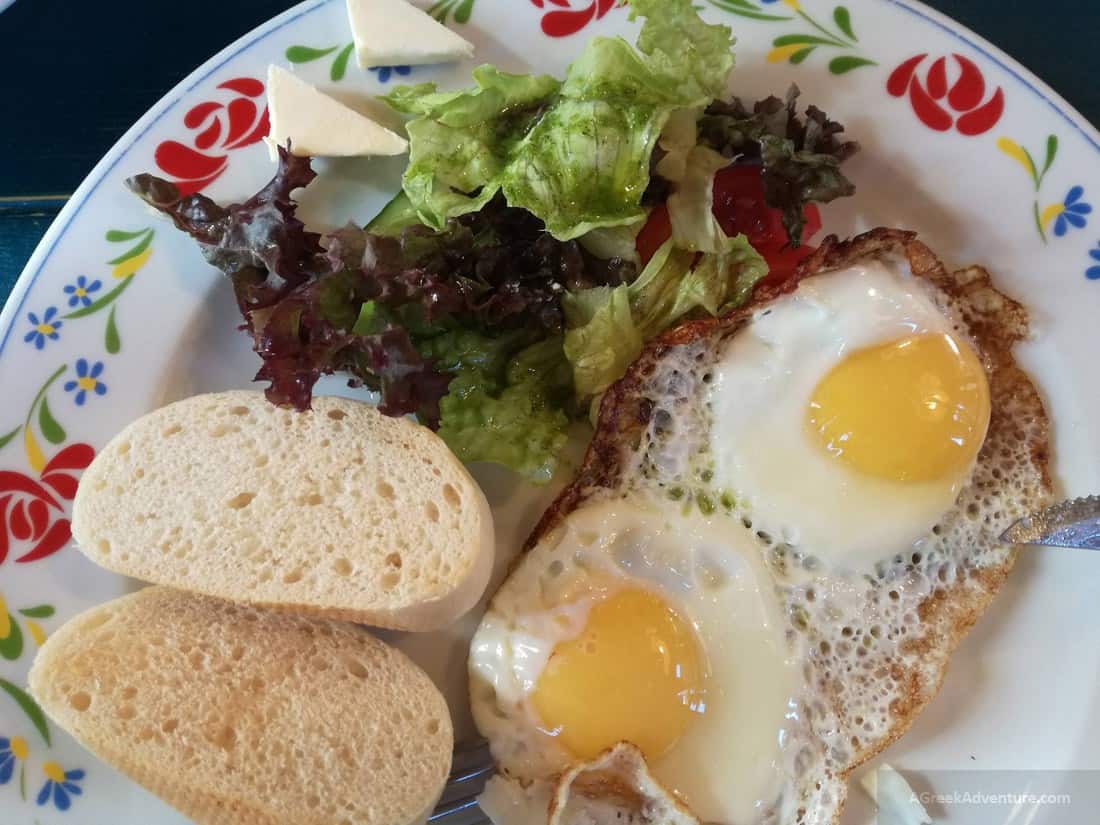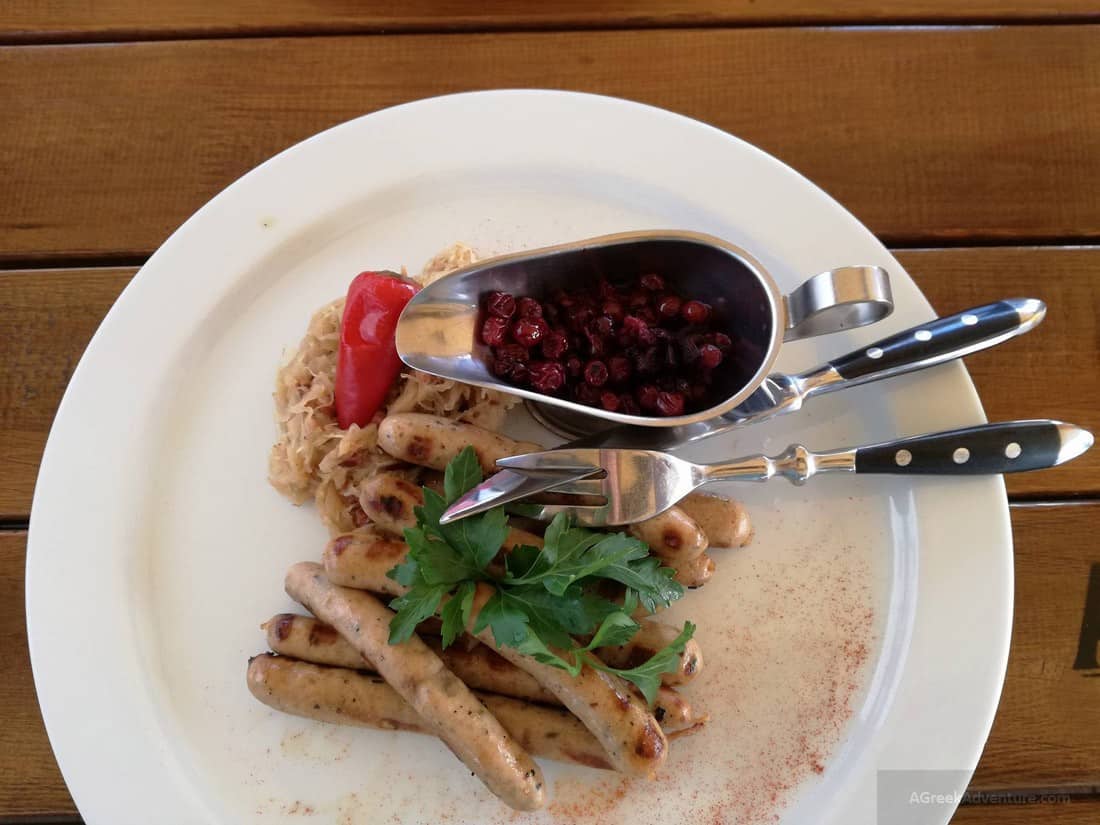 In super markets you can find a huge variety of fresh salads or cooked vegetables. They have big areas with any kind of cooked food. We tried that too and it was very nice. Any kind of fish we ate from there was very good, plus you could buy sushi in ridiculously low prices.
Accommodation in Minsk
We didn't book in a hotel. We rented a whole (more than) 100sq.m apartment in the center of Minsk and it costed half the price of a hotel room.
We wanted that for 15 days so it was a fine choice. It included heat, air-condition, hot water all day long, wifi.
It was a modern apartment with a big fully equipped kitchen, living room, big bathroom with jacuzzi and cabin shower, separate toilet, 2 bedrooms.
To rent something like that there is a small process.
You need to find it and then get an invitation from the property owners but that is all. When you are there you will need to go to the police passport department to get a stamp (they say they will do this online after 2018).
The property owner usually helps you with that process unless you are fluent in Russian and want to do it by yourself.
Conclusion
Minsk is great for 5 days tops if you go there as a tourist. Getting into the country demands some process and some visa costs. The city of Minsk, Belarus is very beautiful and from our experience, it is better to be there in the summertime.
You will enjoy their food, very beautiful coffee shops and having long walks.
Enjoy learning about the world!