Here are our best family travel tips, all squeezed out from our experience of traveling with our children. Families that travel with kids have to shoulder a lot of responsibilities beginning from carrying enough food, medicines, and the best umbrella stroller.
Who doesn't want to be a part of the family that travels the world? Most families love to travel but often feel uncomfortable traveling with kids.
We can't deny that it is not easy but with some guidelines in mind, you can have the best time of your life. Kids are a bit of a problem to handle even at home. Think about how careful you have to be on a trip.
The Best Family Travel Tips
Family travel is bliss and does not let anything become an impediment to it. In fact, let your children be a part of it. Travelling enriches the character of the child and infuses in them a sense of adventure. And trust us when we say they will be eternally grateful to you for the gift of travel.
However, make sure you check the following boxes before leaving home:
Travel Tips for Kids Medicines
Medicines are essential for both adults and children but even more so for children. If possible, visit your child specialist a couple of days before you embark on a journey and get him/her checked for any underlying complexity.
Children are often afflicted with diarrhea due to change of place and weather, most of the time it isn't anything serious but do not forget to carry the medicine prescribed. Also carry medicines for fever, flu, vomiting, etc.
However, do not make your child pop pills at the slightest discomfort. Gauge the needs of the child before resorting to any kind of medicine.
Family travel with toddlers can be a bit tricky if you are not aware of the pulse and temperament of your child. We suggest you plan a trip when you are almost sure of the needs of your child.
Travel With Kids: Clothes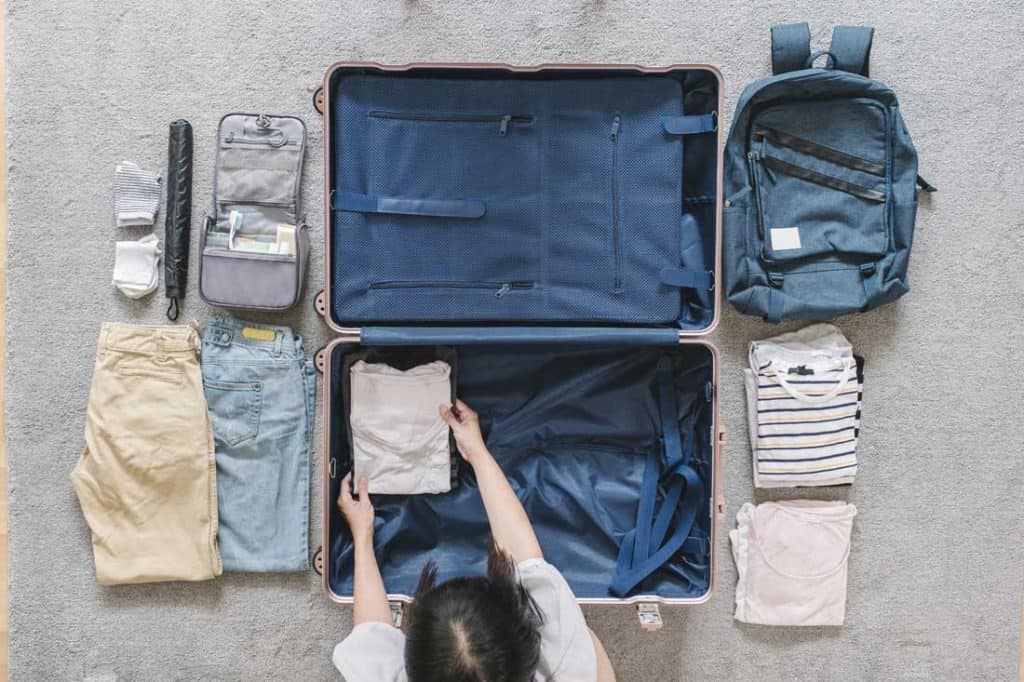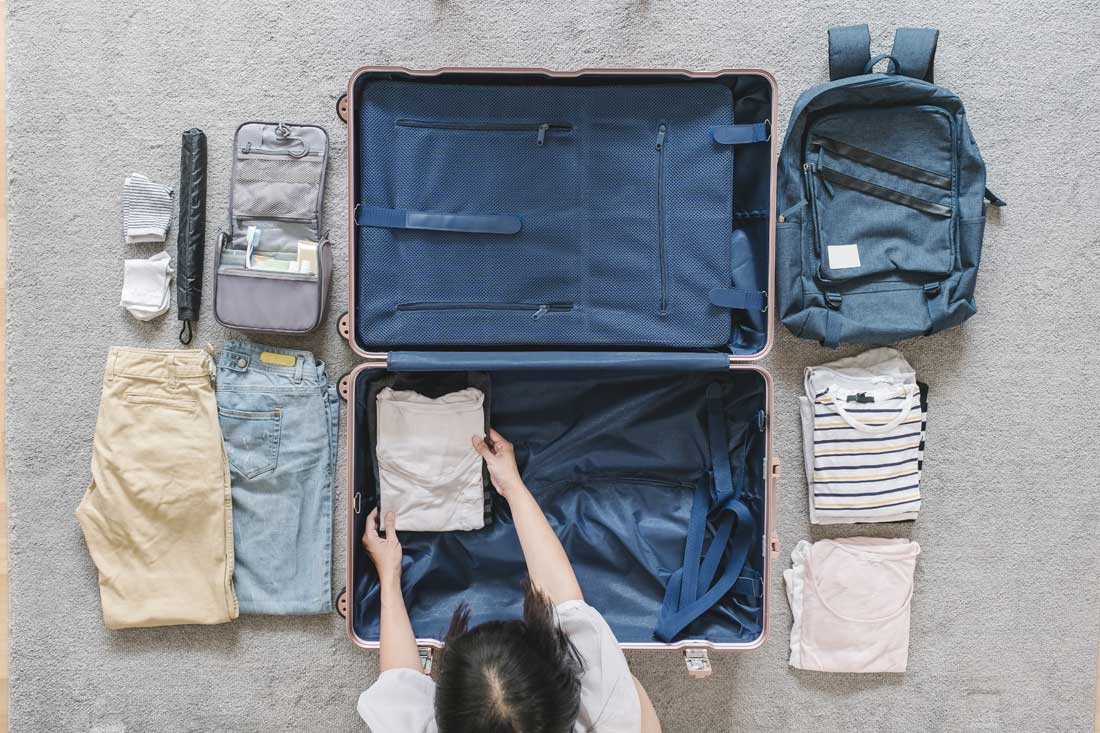 Whoever tells you to pack light when traveling with a kid, please ignore them? You will find it even more inconvenient to feel lost in the middle of a trip with lesser clothes than carrying more.
Family travel in a car is, therefore, a great option if you are traveling with a child. That saves you the hassle of carrying bags around. Carry enough sets of clothes so that if somehow your child soils a set, you can easily change the clothes without having to worry about washing the clothes right then.
Carry enough diapers and wipes. Even if your child can control his/her bowels it is not always safe to pee anywhere as they may contract infections, especially if yours is a girl child.
And sometimes it is also difficult to find a restroom at the middle of the road. Also if they soil the hotel beds, it would be embarrassing for you and hectic to clean up.
If you plan for hiking with kids, then you will need some extra clothing for that.
Train Your Little Dragon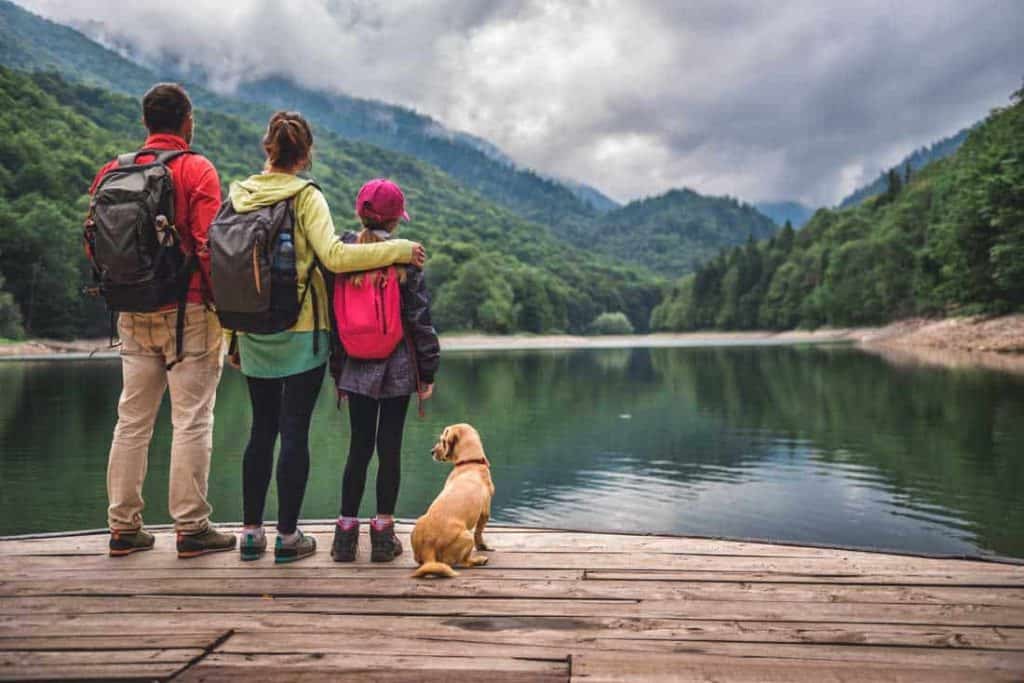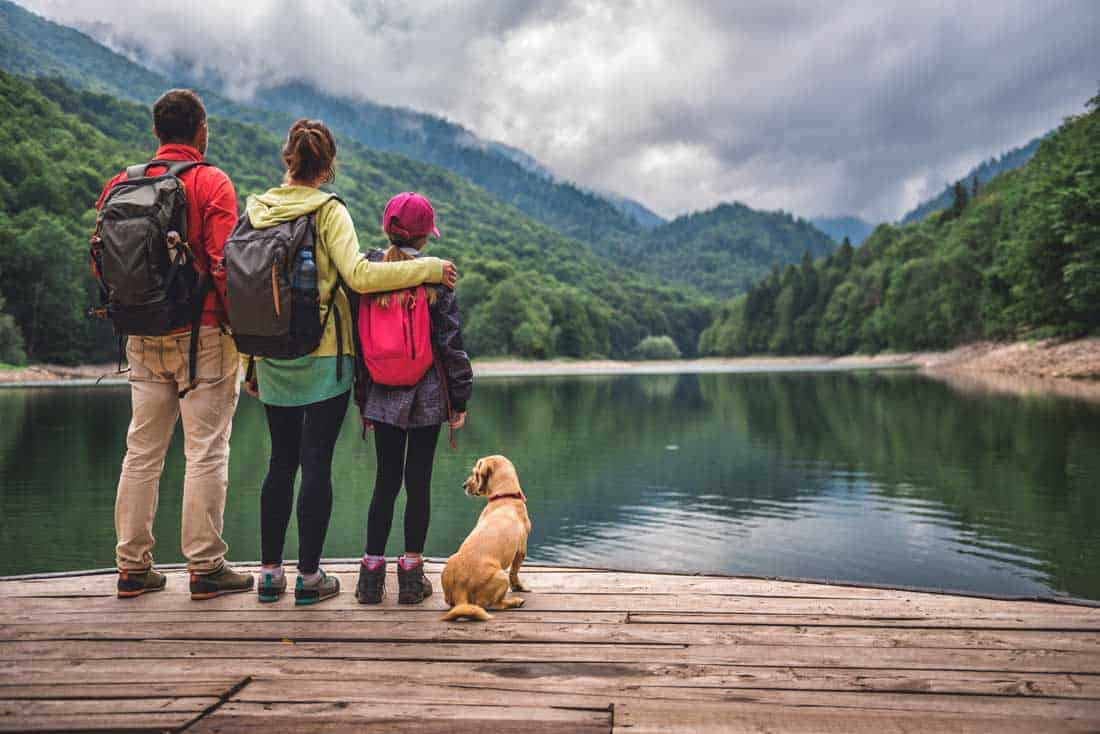 Family travel is important but safety is foremost. You and your family will likely meet new people in the course of your travel diaries.
People are often fascinated by children and will want to make friends with your little munchkin, which is alright but make sure you taught them well about people.
Family travel adventures can very easily turn unpleasant if enough precautions are not taken.
Train your children not to entertain over-enthusiastic people and not to accept anything from strangers without the supervision of elders.
Ask them not to believe in anything that a stranger may say if they are alone by chance. You can also allow a password to them and ask them not to trust anyone who proves unable to produce it.
Teach them about good touch and bad touch.
Teach Them Basics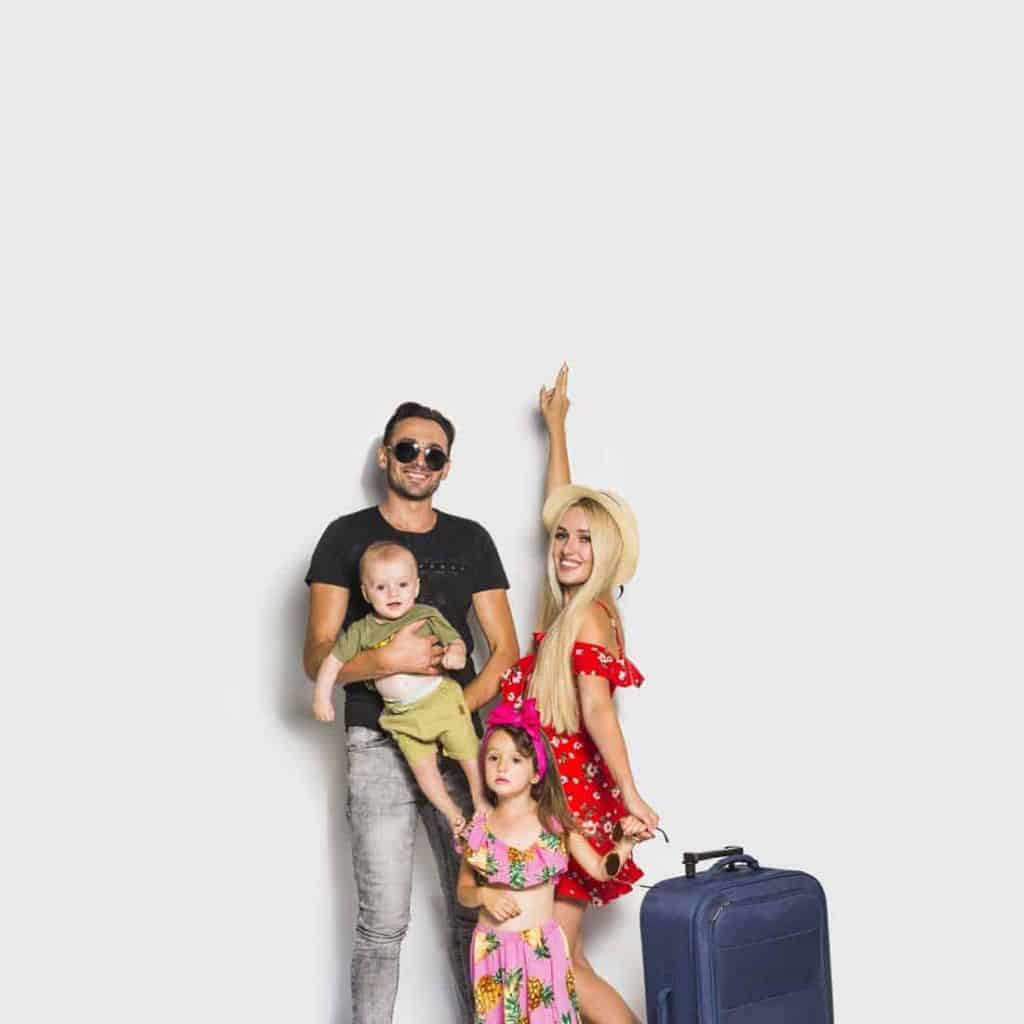 Make them memorize your name and phone number. If they are too small or keep forgetting, write in down and attach to their belts or pockets.
This way you make sure that even if they get lost, they would be able to fetch help. However, teach them to fetch help only from informed people if possible.
However, a family that travels together with a kid, their first priority must be to keep an eye on them and never lose sight even for a minute.
Things to Carry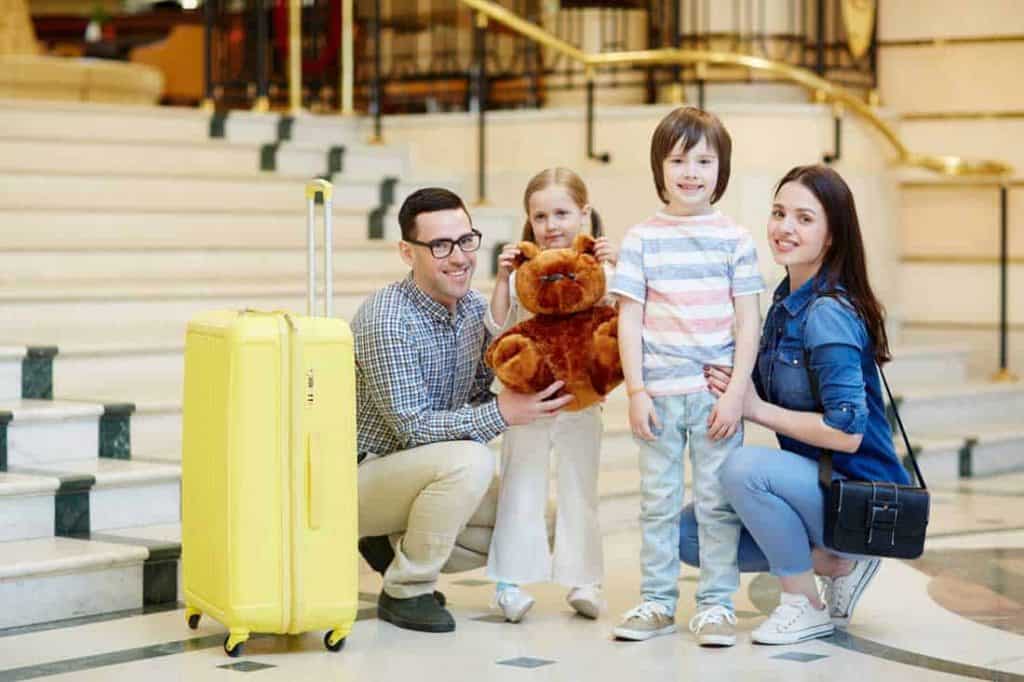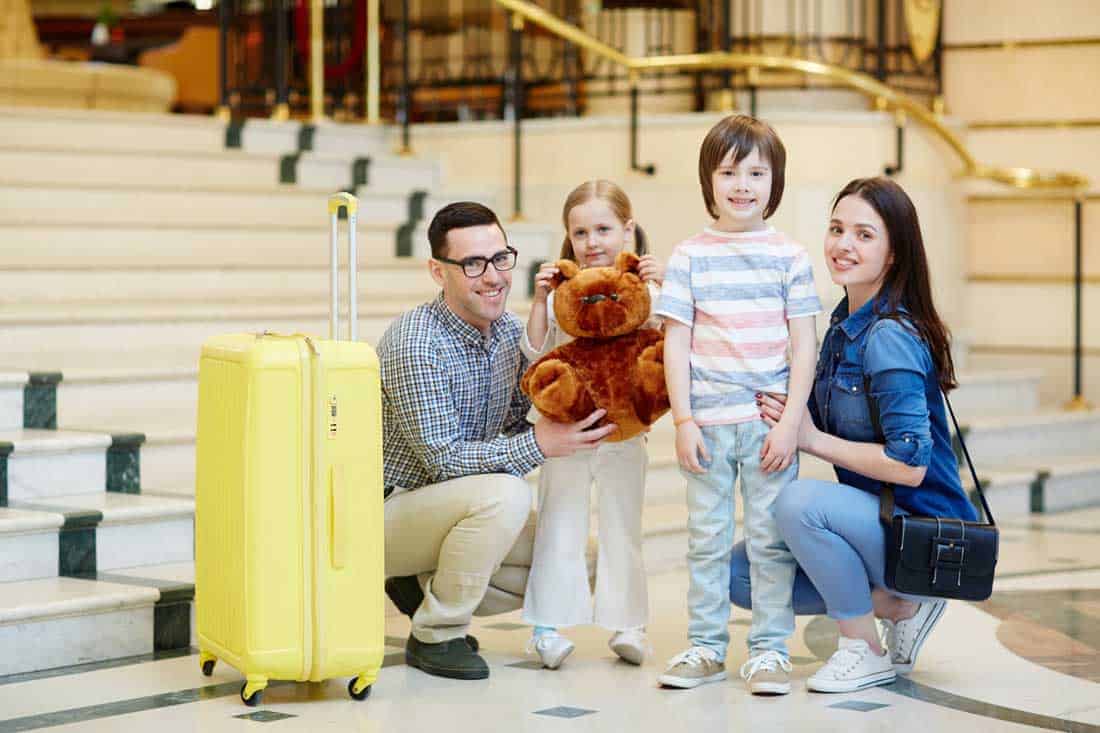 Family travel around the world with kids and there are a few basic things that you must purchase before embarking on a journey or carry if you already have them.
First and foremost get the best umbrella stroller for your little one.
How would you like the idea of carrying your kid around all day? Family vacations are for relaxation and going without an umbrella stroller is a very bad idea, trust us!
Make sure you take at least three feeding bottles, cups, and bowls for your baby. Often things tend to get lost on tours and you do not want to risk using plastic or other material to feed your baby.
Disinfectants are a must. No matter how clean your hotel may be, you can never be more careful. Sprays are the best and come at a cheap price. Read this post on how to stay healthy when you travel.
Spray on tables, chairs, curtains, bed, and anything that your baby is likely to touch.
Carry some of your kid's toys to keep him/her occupied for the times you want to spend time with your partner or other members of the family.
Things To Avoid When You Travel With Kids
You may be full of family travel ideas but make sure you keep some crucial things in mind.
Choose a spot that does not involve many risks or physical strains like hiking, jungle safari, and scuba diving. Etc. instead choose safer places like beaches, gardens, etc.
Avoid having too much booze or partying as it would, first, take away quality time you should spend with your child, second, it increases the chance of your child losing its way.
Pack less of your clothes. Since you have to carry a lot of babe clothes, cut down on your luggage, and pack light.
Avoid too long trips and try a weekend trip or maximum a week long. Kids tend to get homesick faster than adults.
Follow The Food Regime
We do understand that traveling is also about exploring food and different cuisine. Hence it could be difficult for you to maintain the food schedule of your child, but do try.
Look for family travel packages that have special food facilities for children.
Some excellent companies out there take care of the baby food regime and provide food likewise. All you need to do is inform them beforehand.
Family Travel On a Budget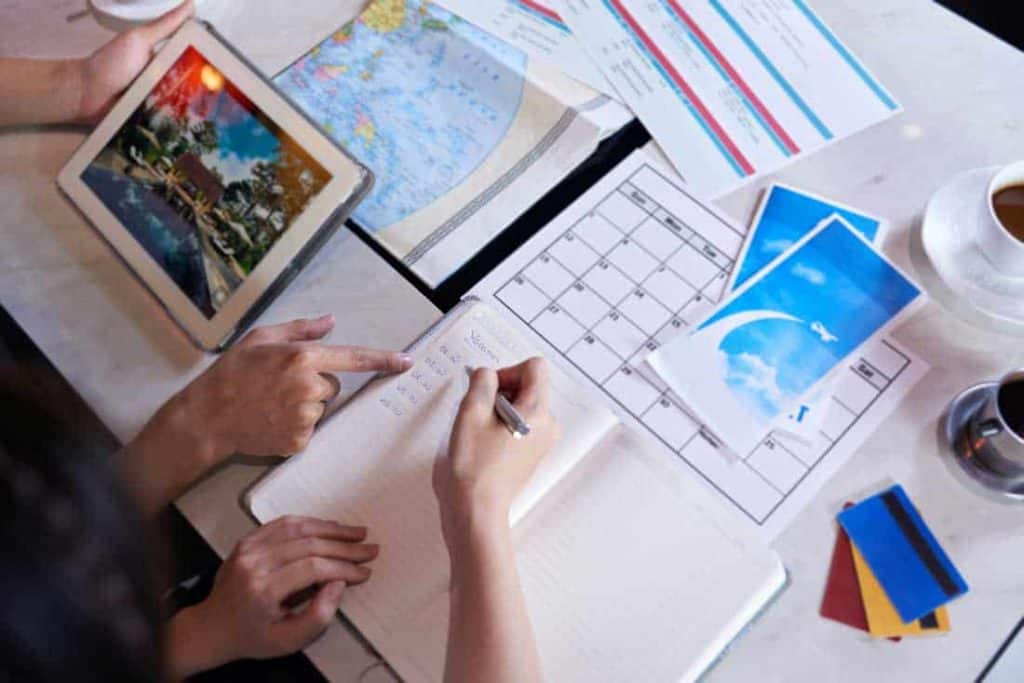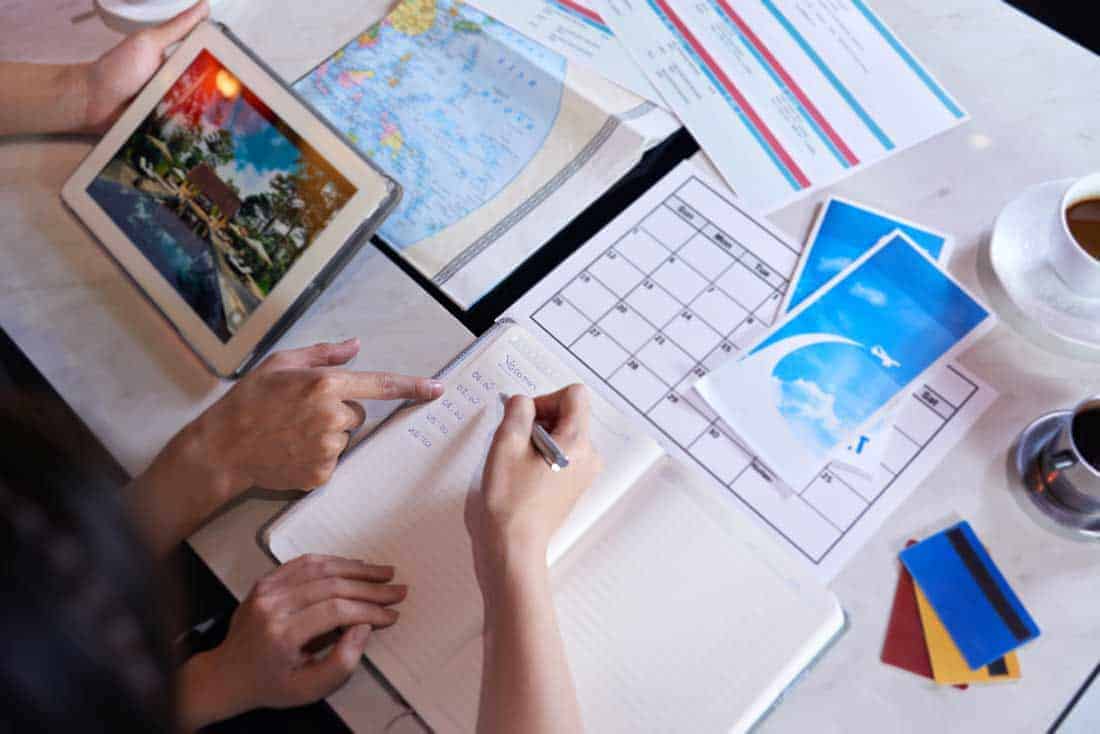 Try to avoid extravagant trips with your kid. Family travel on a budget that isn't too high is the best way to travel around.
For example, if you make a trip to Paris with your kid and fail to look around the museums and cafes because let's face it, children are impatient, you would only regret it. So keep it short and simple.
Make sure you have a family travel health insurance before setting out. It is often ignored and people have reported having landed in great trouble due to their ignorance.
Don't be those people. You do not want to take risks with your baby.
Family travel around the world to instill in each other a sense of bonding and it is through these travels that often parents find a friend in their kids and vice versa.
Share with us your experience of traveling with kids in the comment section.
We love to hear from you.