Do you have what it takes to climb Kilimanjaro? If you have an unstoppable hunger for adventures, it's time to expand your travel bucket list and climb the Seven Summits.
Climbing mountains in different parts of the world can enrich your life.
It's not only good for your physical health, but it can also allow you to see beautiful places and learn gratitude, patience, and persistence.
Moreover, there is a chance of meeting fellow travelers on the way and become their friend.
This experience can give you so much more than staying in hotels in the European capitals.
So, if you want to see all these untouched places and learn how to enjoy the little things in life, Kilimanjaro should be the first mountain on your list. Kilimanjaro National Park is listed as a UNESCO World Heritage Site.
Africa's highest mountain is one of the easiest to conquer (compared to the rest of the summits).
It's the world's tallest freestanding mountain, so all you need is to have a decent level of fitness and a bit of knowledge.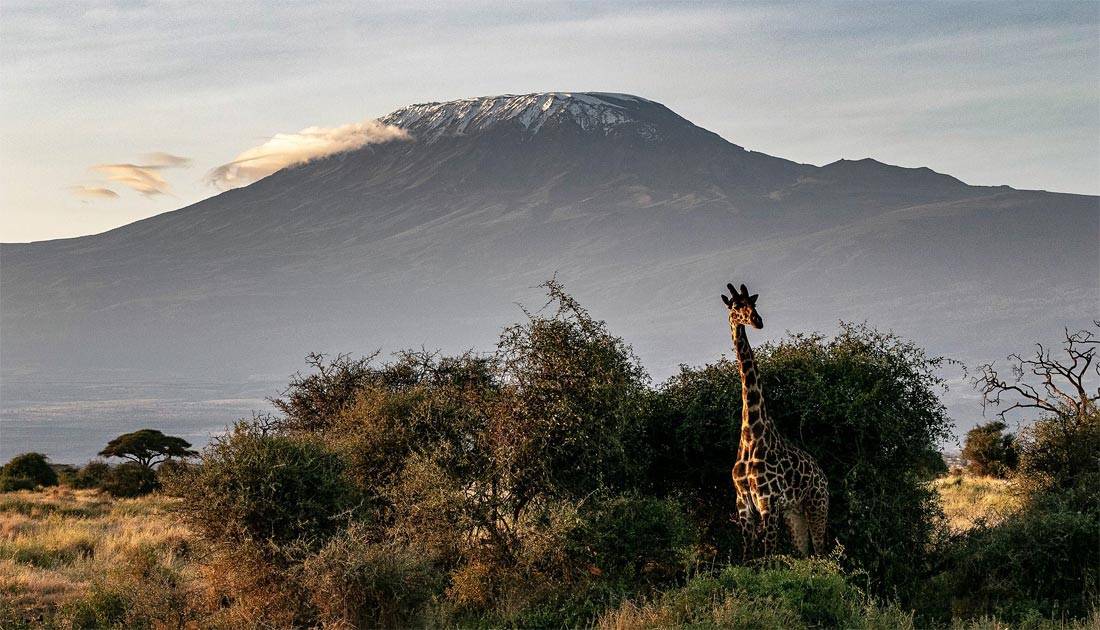 That's what you need to know to get to the top of Mount Kilimanjaro without much training:
What Are The Best Routes to Climb Kilimanjaro?
At the moment, there are seven routes you can take to see stunning Kilimanjaro nature and get to the top.
Most people find it challenging to choose the right route, especially when there are so many options!
When choosing the path, make sure to take into account the route's foot traffic, scenery, difficulty, and altitude acclimatization characteristics.
According to the latest statistics, most climbers prefer the Machame route (it's located on the south of the mountain) and the Lemosho route (it's located on the west).
Rongai, Shirma, and Northern Circuit are less popular. However, there is less traffic as well.
In case you are an experienced climber, you can also take the Umbwe route since it's the most difficult one, and it has low traffic.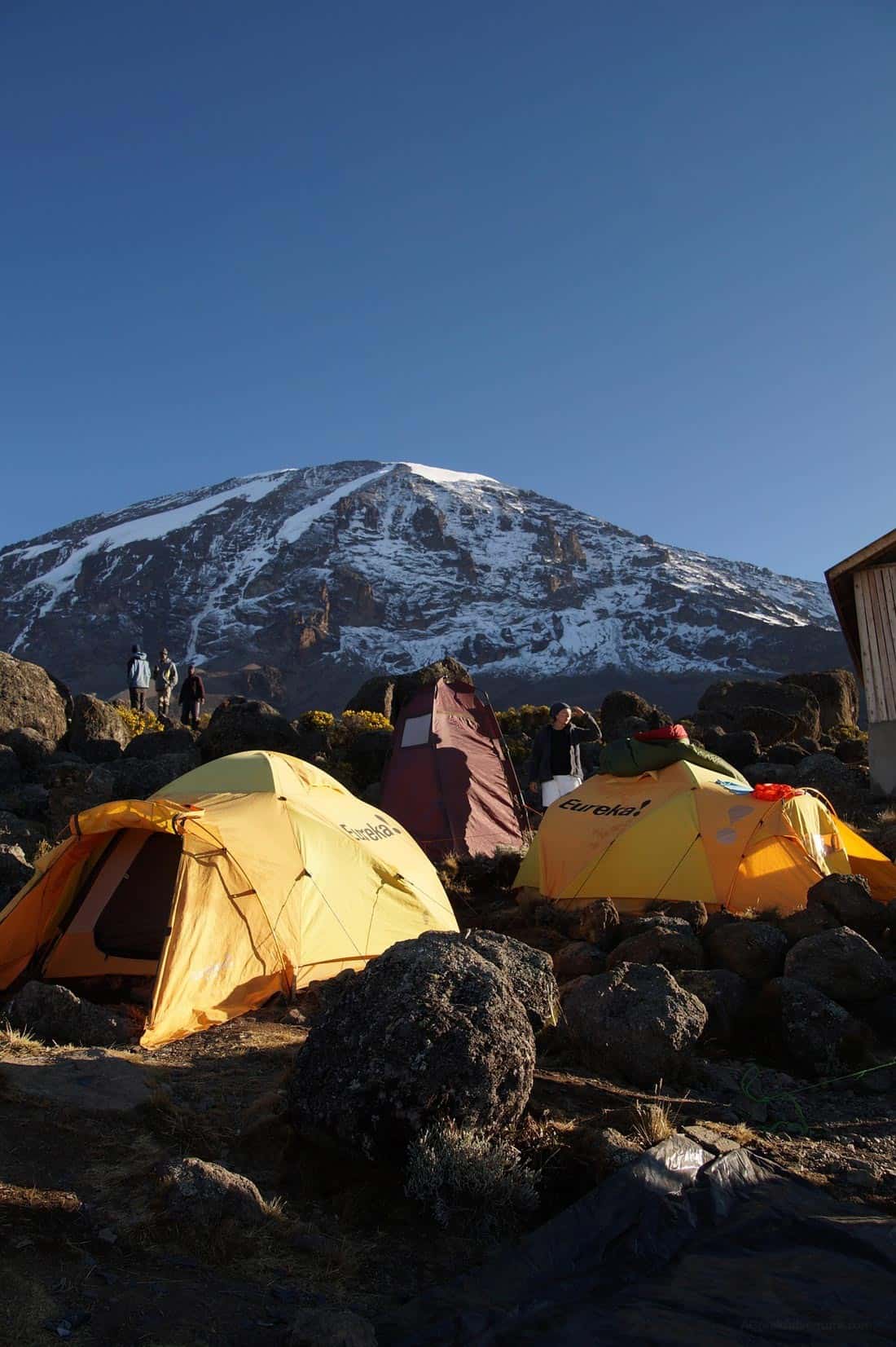 Here is what you can expect when taking the most popular routes to climb Mount Kilimanjaro:
Machame Route
According to experienced guides, the days on the Machame route are the longest due to its tourist crowds.
On the other hand, the scenery is impressive – it changes as you climb up higher.
Sometimes locals call this route 'Whisky.' Well, there is also Marangu's "Coca Cola Route," so you shouldn't be surprised.
To avoid getting stuck on the road, you should hit the trail in the early morning.
It's the only way to get ahead of the crowds and enjoy your climbing experience to the fullest.
The Machame route can take up to seven days. Some experienced climbers can hike faster, but there is no need to rush.
If you spend seven days on the way, your body will have enough time to get used to the altitude.
On your way to the top, you will sleep in a tent and eat meals outdoors.
You will need to trek for about seven hours a day to meet the timelines. So, start working out to prepare yourself for climbing.
The Machame route is pretty busy, but it is also relatively tough.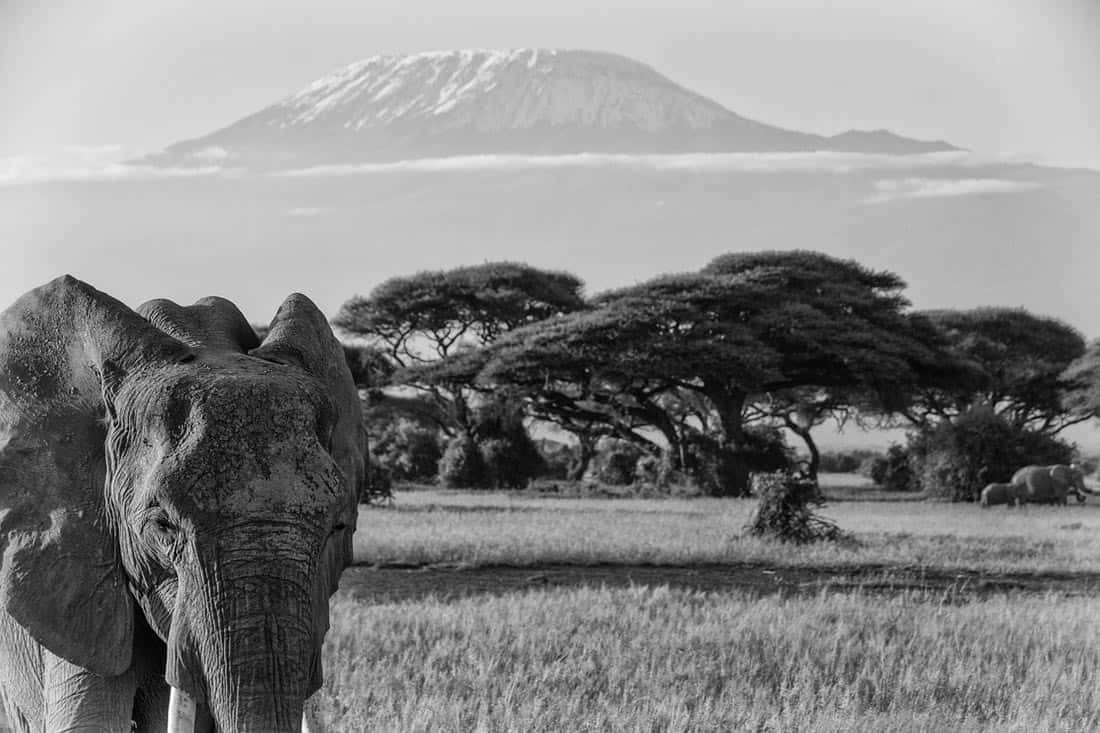 Marangu Route
As mentioned previously, Marangu Route is also known as Coca Cola route.
Climbers who take this route can get a bottle of Coke on every corner there. It's not the same on the Whisky route (you wish!).
The Marangu route is considered one of the easiest.
On the other hand, it doesn't have a high success rate due to climbers who want to get to the top in five days only.
According to experienced climbers, it's better to give yourself more time to acclimatize. Poor acclimatization is one of the top reasons for climbers to fail on the way.
If you choose that route, you will have to hike from the south. It's less scenic compared to other routes.
However, it's the only route where you can find dormitory-style hut accommodation (you might want to bring earplugs with you!).
So, it's a perfect option for those who don't want to sleep in a tent or pee in the bushes. You will need up to eight days to climb up to the summit with this route.
Lemosho Route
The best thing about the Lemosho route is that it has the lowest traffic. It's the newest route on Kilimanjaro, and it has high success rates.
So, if you choose this route, you will need about eight days to get to the top.
It's important to mention that Lemosho is the most scenic trail on the Kilimanjaro, so you will not be bored a single day!
The guides recommend climbers to work on their physical condition before taking the Lemosho route. However, technical climbing is not required at all!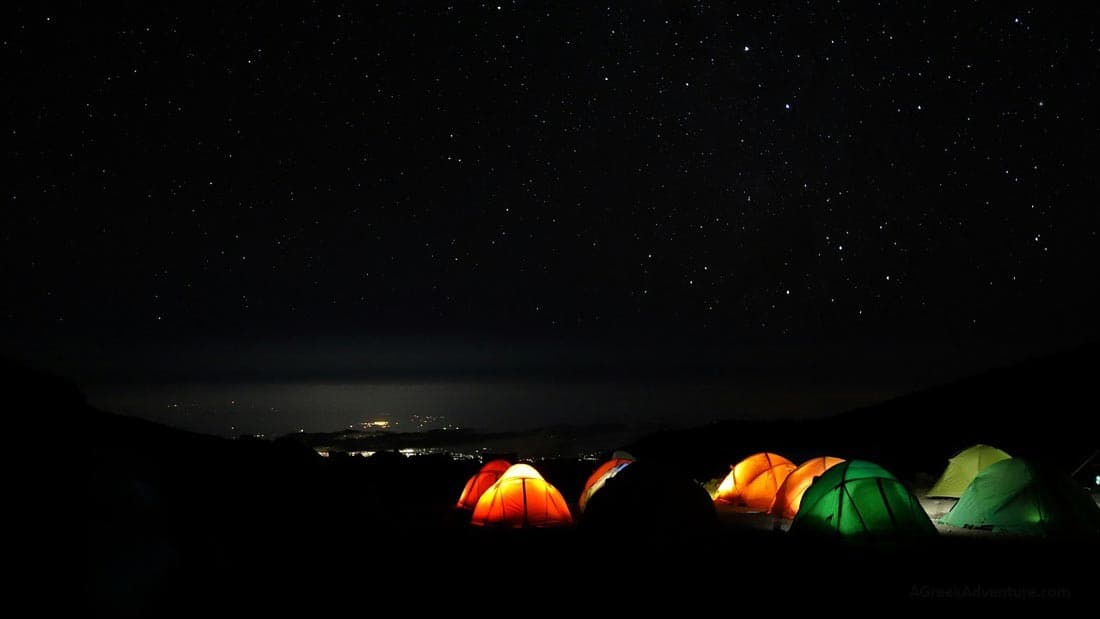 How to Find a Reliable Tour Operator for Mt. Kilimanjaro?
Once you choose your climb route, you need to find a reliable trekking agency since you can climb Kilimanjaro only with an experienced tour guide.
Knowledgeable climb operators will not only show you the most beautiful places, but they will also make sure you have what to eat and where to sleep.
They also teach how to get used to the altitude and celebrate your victories.
Climbing with the operator is a great option. You will not need to carry anything but your backpack with a bottle of water, snacks, and a camera.
When choosing a trekking agency, read reviews online.
Also, make sure your agency will provide you with camping equipment, food, and water on the way so that you will not have to worry about stuff.
How to Prevent Altitude Sickness when Climbing Kilimanjaro?
Altitude sickness, also known as mountain sickness, can affect people of all ages and fitness levels.
The symptoms of sickness are always the same: dizziness, vomiting, loss of energy, shortness of breath, nausea, and headache.
You may have some of these symptoms once you reach a high elevation. It takes up to a day for your body to adjust to the change in altitude.
There are a lot of factors that can put you at risk of developing altitude sickness. This risk depends on your age and physical condition.
It's essential to know the symptoms of altitude sickness when you climb. It helps you to seek treatment before it's too late.
People who ignore the signs may lose coordinating and even fall into a coma.
So, if you don't feel well when climbing higher, make sure to go down as soon as possible. Give your body a few hours to get used to the level of altitude.
Also, drink at least two quarts of water and eat more carbs. Other than that, avoid taking sleeping pills, drinking alcohol, and smoking while you are in the mountains.
Things to know before climbing Mount Kilimanjaro
You may also need to know that the best time to climb Mount Kilimanjaro is a dry season (January to February and between July and October).
The highest peak in Africa is considered a year-round attraction. On the other hand, it can get pretty muggy during the rainy seasons in Tanzania (November-December, March-May).
Make sure to bring cash to tip the porters. Carrying things is a difficult job.
A lot of people wouldn't be able to see the beauty of Kilimanjaro without guides and porters. So, tipping is the least you can do to support brave Tanzanians and their families.
Also, you may want to use your cash to pay for the optional bathroom tent (you might not find this information in other travel blogs!).
Another important thing is to bring some meds with you.
Remember that taking sleeping pills is not allowed.
But you can bring antimalarial pills, bug repellent, sunscreen, ibuprofen, toiletries, and something for traveler's diarrhea.
It's essential to ask your guide what you will be provided with on the way to the summit.
Climbing Kilimanjaro is an Adventure of a Lifetime!
No matter which route you take, you will be able to see beautiful nature and enjoy the silence of the mountains.
All you need to know is that you will make it to the top.
Let's not forget that the oldest person to summit Kilimanjaro was Frenchman Valtee Daniel.
He was 87-year-old when he went to the summit of this iconic peak.
So, no matter how old you are, you can also conquer this African mountain at any time. Let the story of Valtee Daniel inspire you for new achievements!
Make sure you get travel insurance.