Yes, we went to Alexandria Egypt while spending some time in Cairo, too. The things you are about to read are easy to see in 1 day if you go with an organized tour in order not to waste time around. Especially if you have Cairo waiting for you to return.
We think that Europeans or US citizens may find Alexandria a bit crowded (though less than Cairo) and off-putting.
However, Alexandria has some very specific gems to show.
Alexandria is about 1.5 hours from Cairo and the route does not have something interesting to show. Most people sleep along that route since it is best to start very early.
The city is relatively nice but from what we have researched it was amazingly nicer like 50 years ago. At least it seemed to have less traffic and more green.
The Al-Haramlik Palace of Alexandria Egypt
This is a nice palace (which you are not allowed to enter) near the beach. So you go there to have a nice walk in the surrounding area and take some nice photos.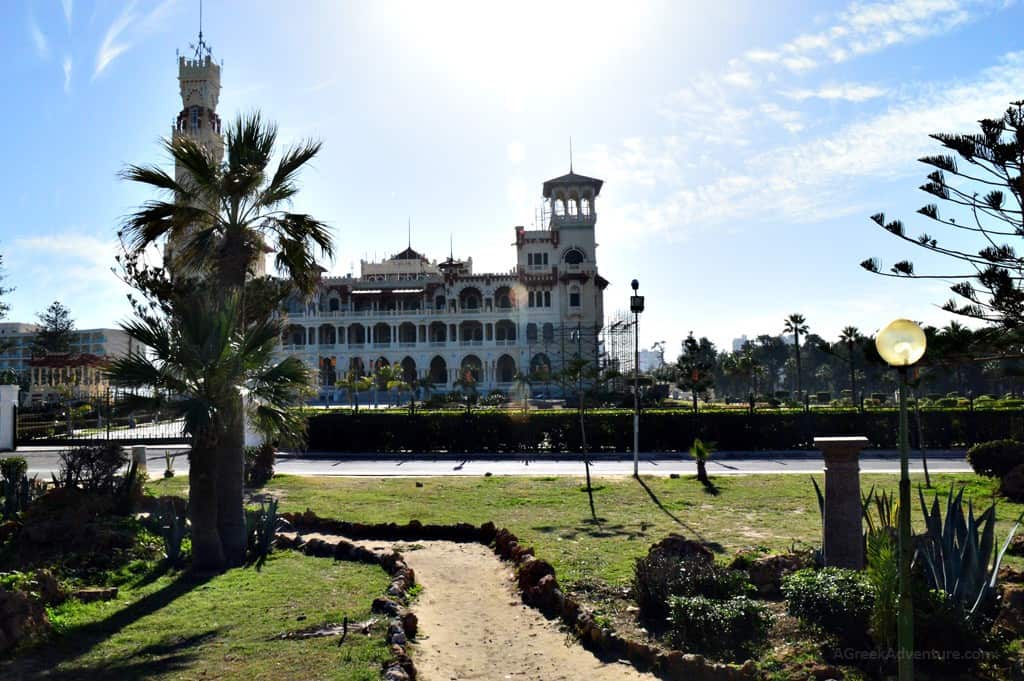 The houses near the beach are owned by those who can afford such and are used as vacation residences for summertime.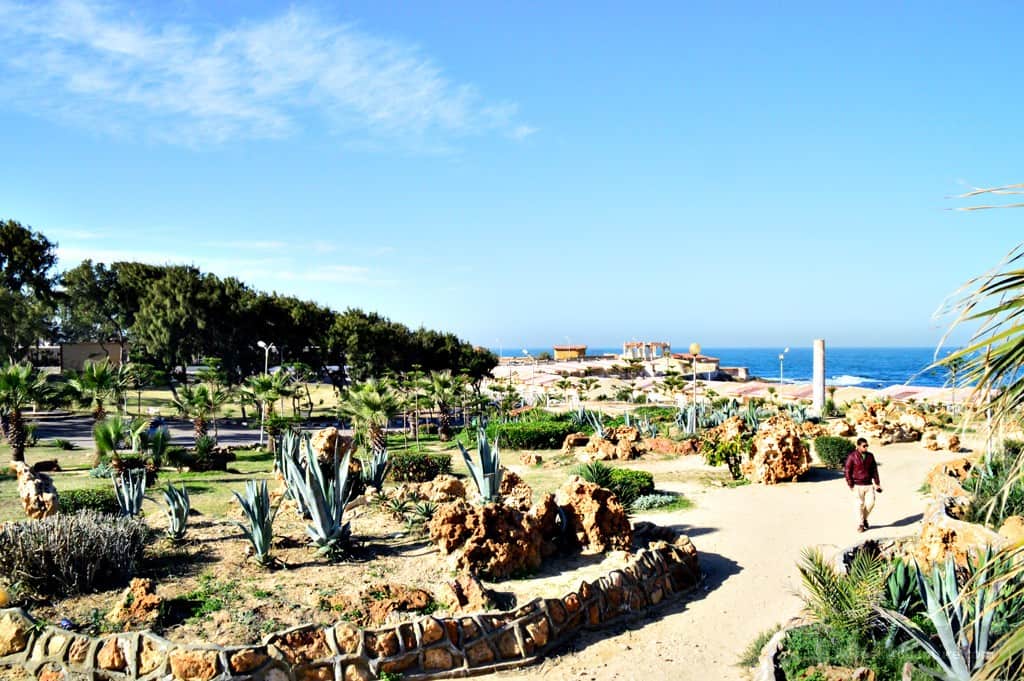 Off to Bibliotheca Alexandrina in Alexandria Egypt
Our first stop was at Bibliotheca Alexandrina.
The place is indeed impressive from an architectural point of view, due to its shape and reason for existence.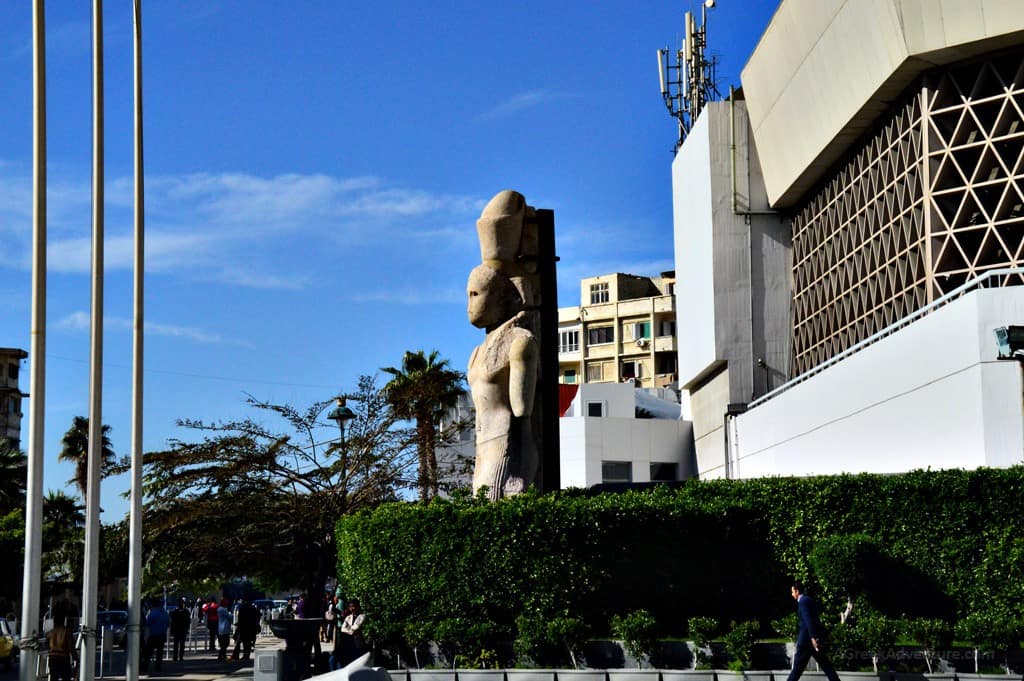 Of course, the allure of its background history adds a lot to that too, since our guide informed us that the books that are hosted in this modern version of the ancient library, are not something special but just common books easy to find anywhere.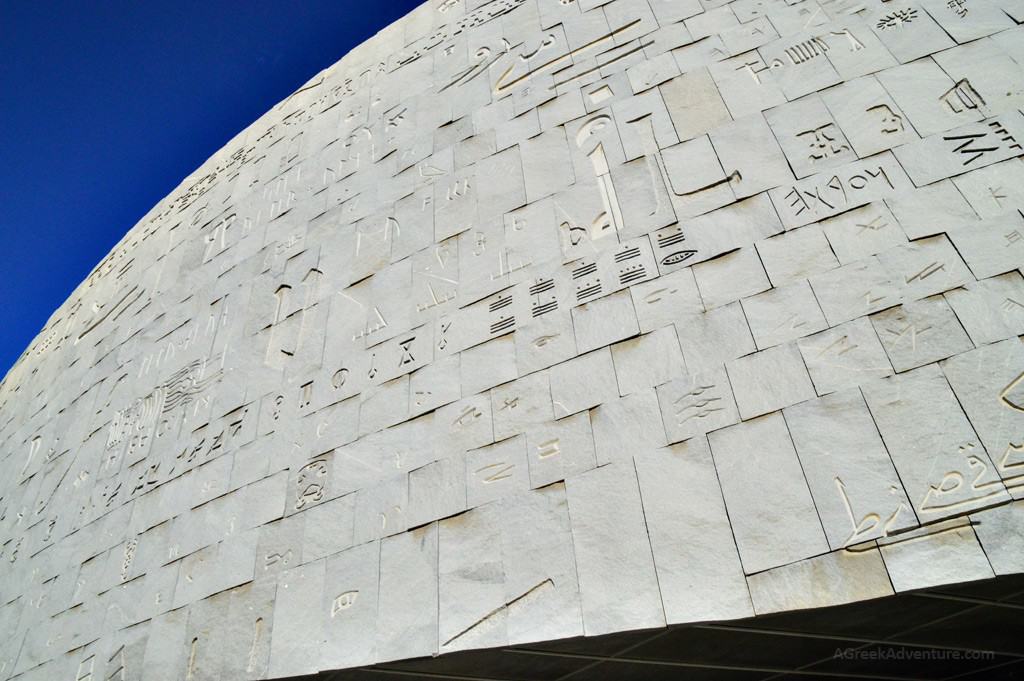 Yet, from the inside, the whole place feels huge and imposing.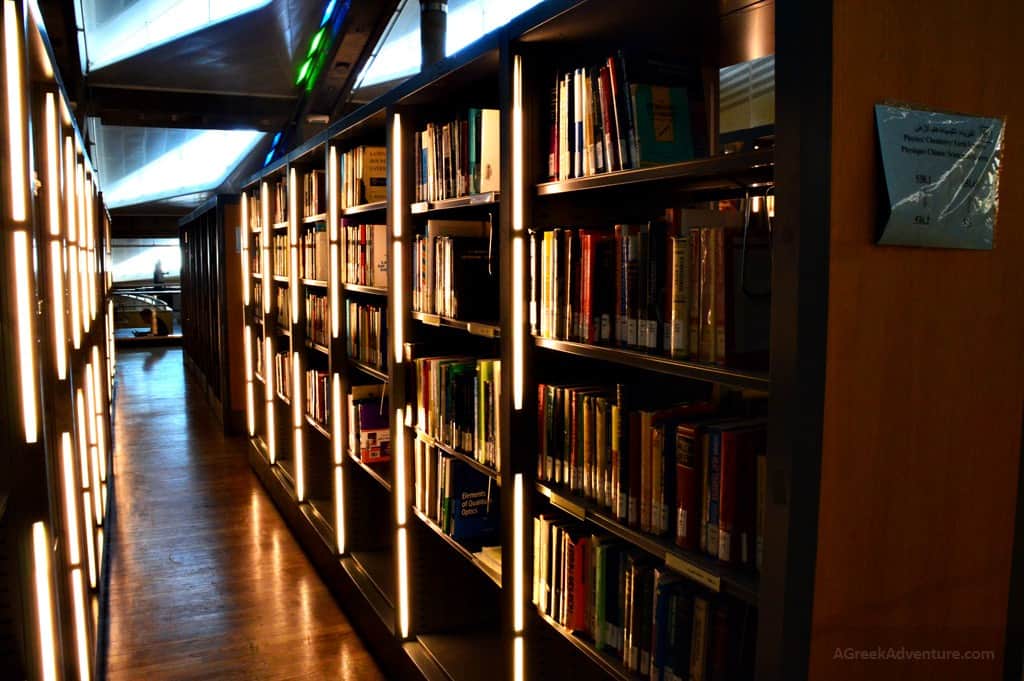 This video provides a more panoramic view of the whole main area.
There are not many different rooms to see, but each is really big. Just a main area with the books and study desks, along with a couple of rooms dedicated to art (mostly modern) and acting as exhibitions for such.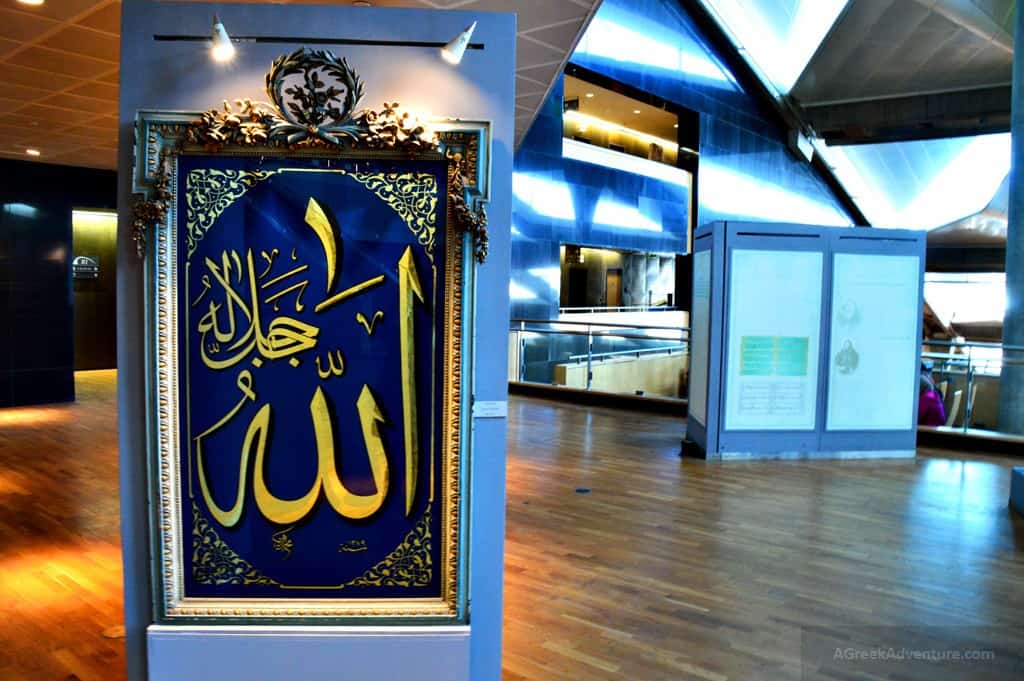 Outside of the main building, there is the Planetarium building.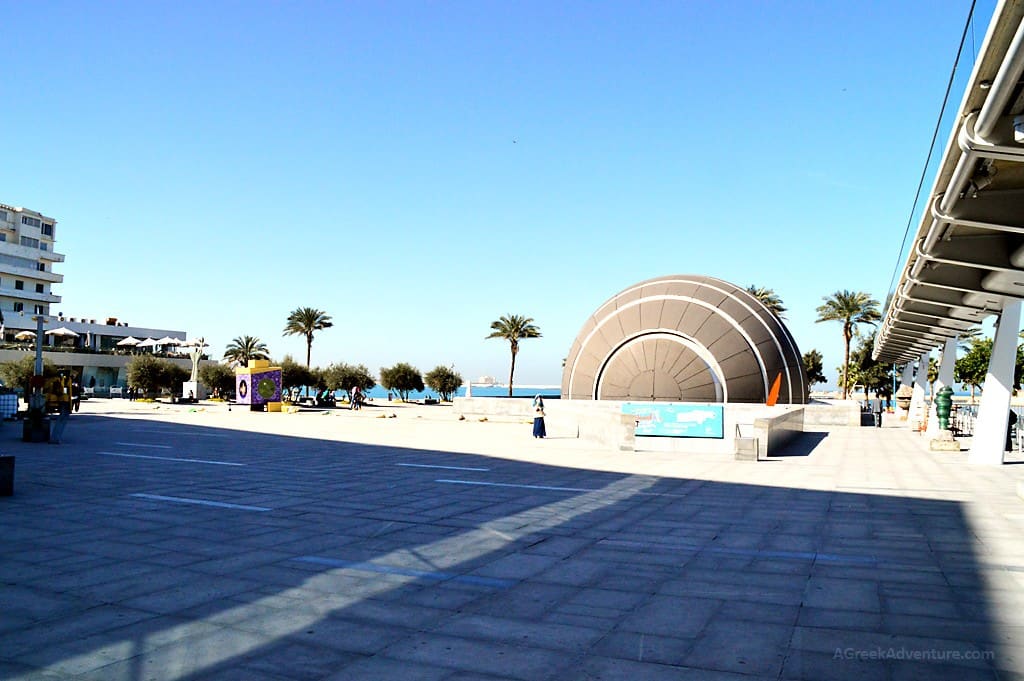 Moving to "The Cavafy House" in Alexandria
Constantine P. Cavafy (1863-1993), was a famous Greek poet who lived in Alexandria.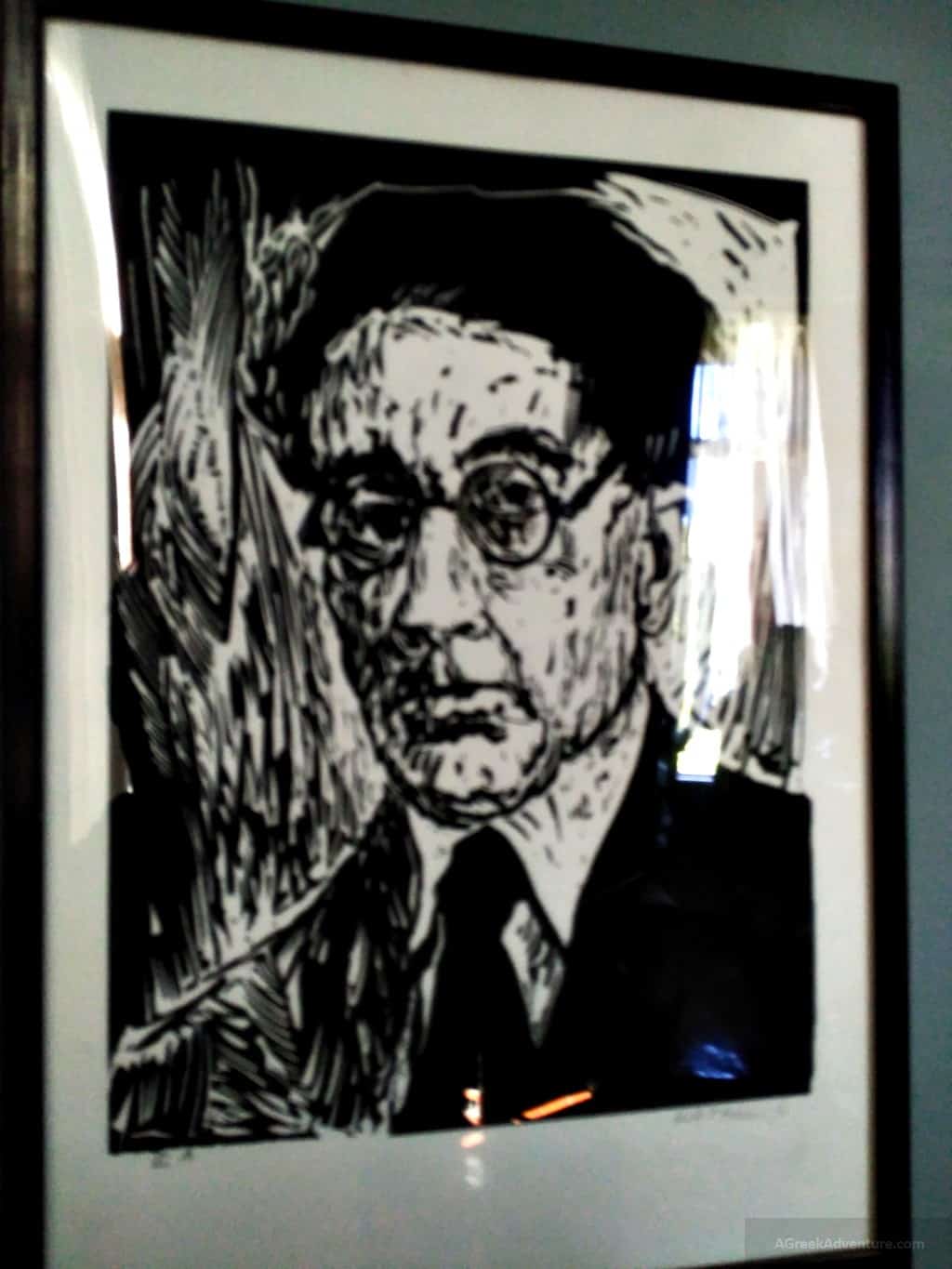 He became worldwide famous for his amazing and inspiring work and touched the lives of many people. Perhaps "Ithaca" is one of the poems you may have heard him for, yet he has written more than 150 poems.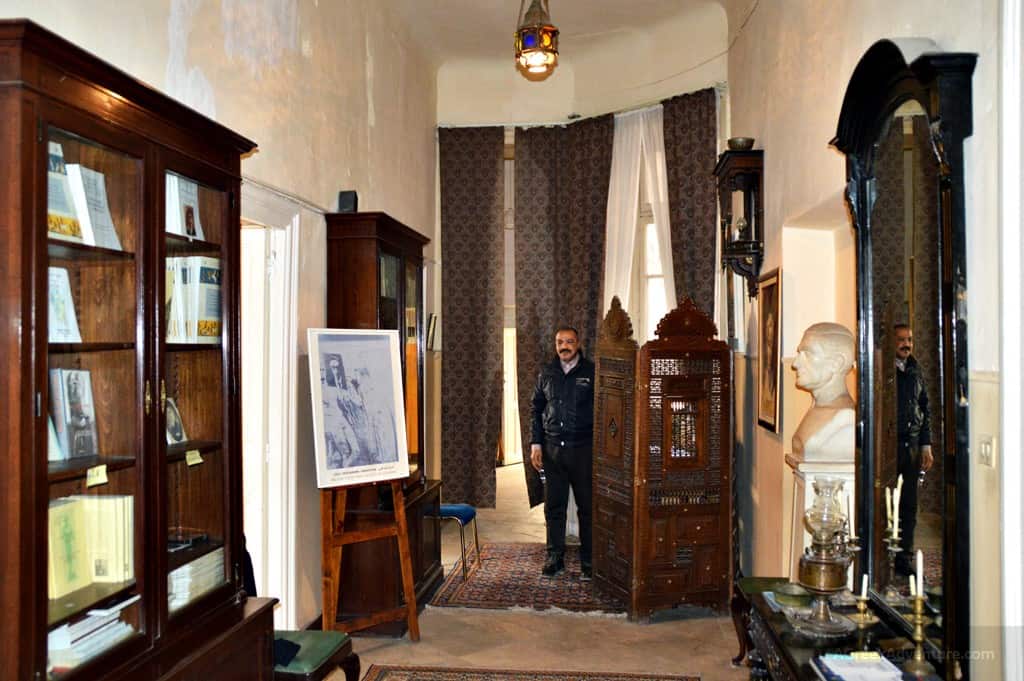 His house was converted to a museum form the government of Egypt and his work is exhibited in it.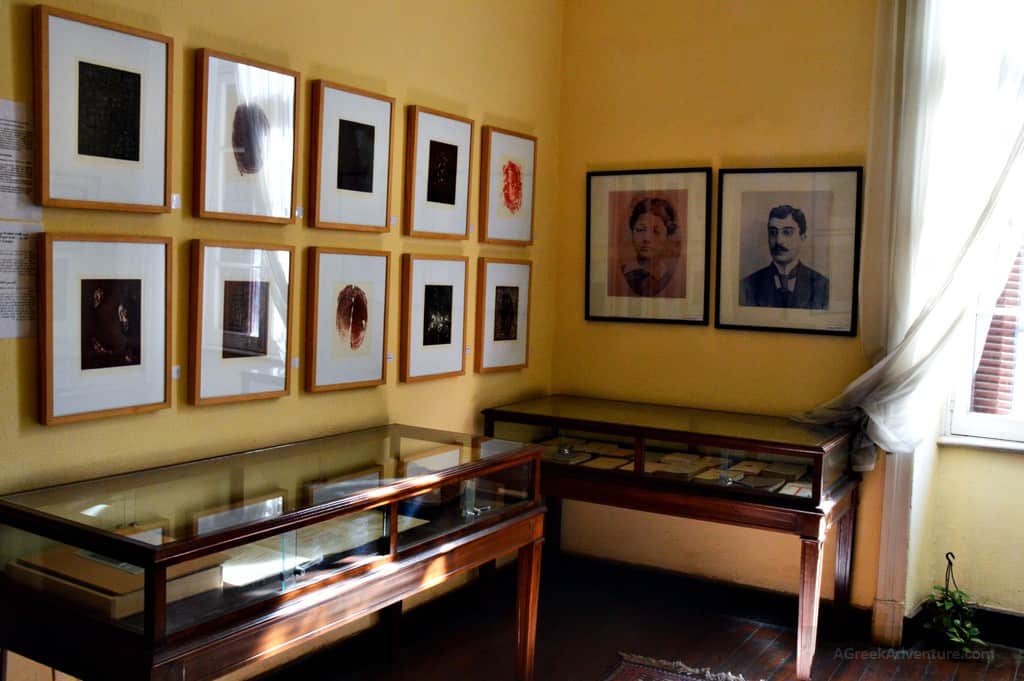 Here is a well-known verse from "Ithaca".
When you depart for Ithaca,
wish for the road to be long,
full of adventure, full of knowledge.
Don't fear the Laistrygonians and the Cyclops,
the angry Poseidon.
We learned that despite the fact that this was his house, just a few (3-4 pieces) of the furniture in there were the original ones that he used (if that is important for someone).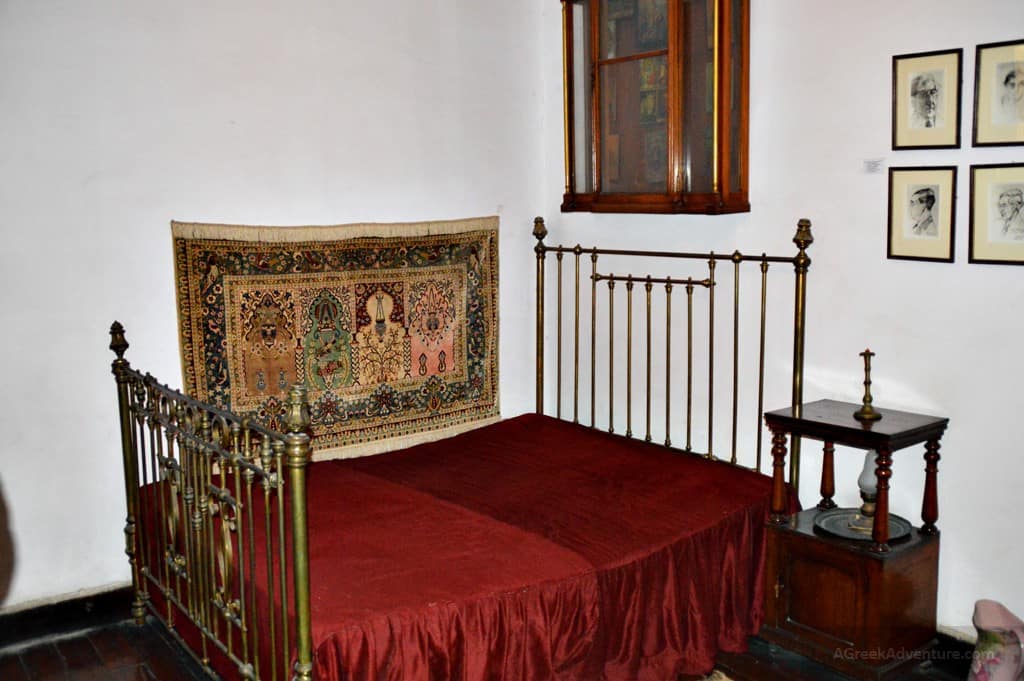 The feeling in the house though was like the intellectual spirit of Cavafy was still there.
Maybe due to the decoration or seeing all of his work displayed and knowing who Cavafy was, yet who really knows.
The Greek Patriarch of Alexandria
We think that this is a place to visit if you are a Greek and a religious person. The building is very nice, yet seems less impressive than the Patriarch of Istanbul (Constantinople).
There is not something "great" to see there but it was a nice break from the heavy traffic of Alexandria and a very peaceful place.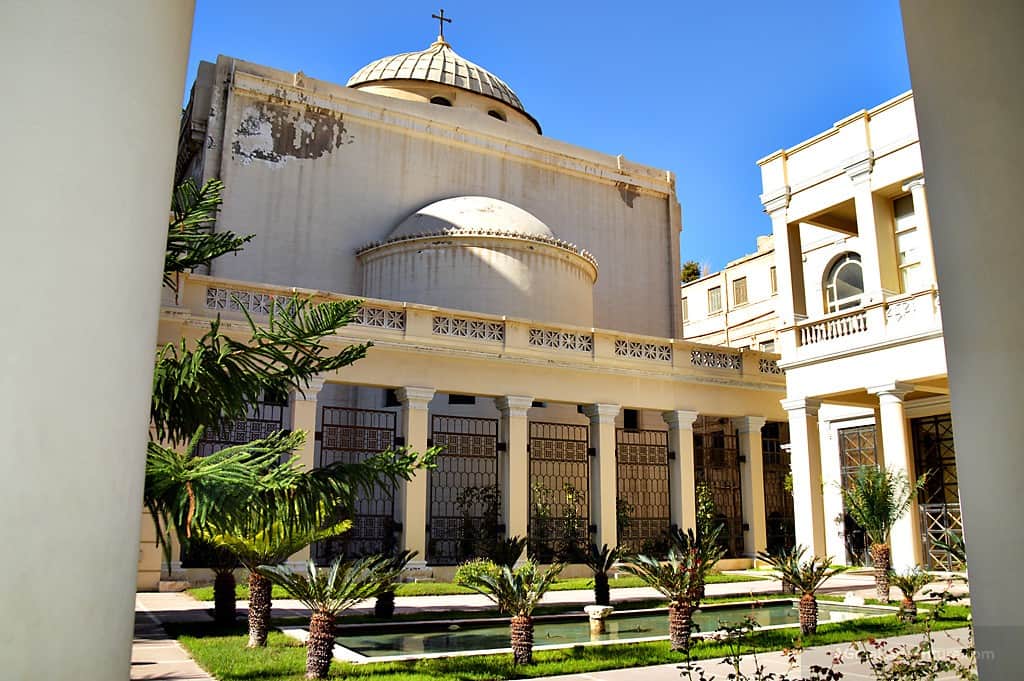 A Cairo By Night Cruise with a Whirling Dervish
The same day we returned to Cairo and we had arranged to attend a nice 2-hour cruise along the Nile river which included a buffet dinner, belly dancing, traditional dancing performance, and a whirling dervish show.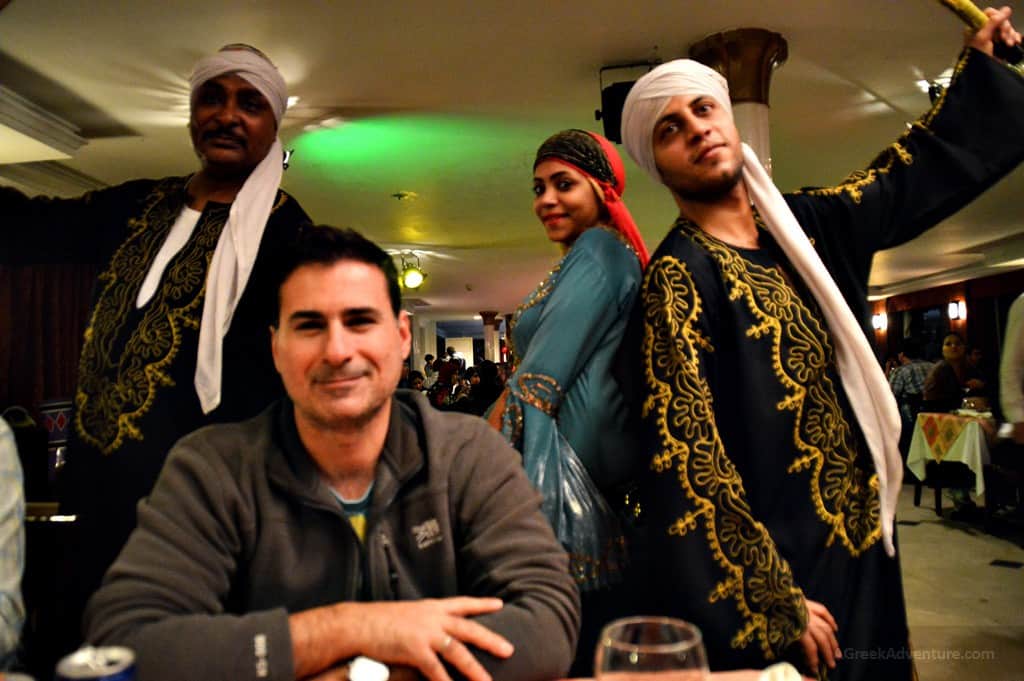 To be honest, we don't know if the whirling dervish was actually an original one but he managed to perform the whole thing is a fantastic way.
It was more like a show than a "spiritual" experience, since -as you may know- the dervish dance is related to spiritual practice.
It is not "just a dance".
Watch part of the whirling dervish show here.
The rest of the experience was that of a "fewer clothes as possible" belly dancer who didn't seem to really enjoy it.
The whole thing seemed like "very touristic" if you know what we mean and have had that kind of experience on your trips.
It seems like such trips in Egypt have mostly the pyramids as their main attraction along with a couple days added to fill up a schedule.
There is a lot of poverty in Cairo and in Alexandria Egypt. It is not safe to just walk around at night time. Lots of humidity, dust, dirt (a lot's of it), and fog from amazingly huge traffic issues.
Maria has traveled many times to India before and in a few cities in China (where fog from pollution is huge) but I haven't been to an African country before and it was quite a shock.
Seems like these cities have lost their past allure somehow.
However, specific things we experienced in Cairo were quite rewarding. Like, the Pyramids and -our favorite- the Cairo museum.
Have you ever been to Alexandria Egypt? How was your experience?