Believed to be the most likely places of fictional Shangri-La on our planet, Tibet and Nepal, the two landlocked destinations in Southeast Asia, are famous for trekkers and hikers and multiple tour activities.
Who hasn't heard of these places? They are mentioned in ancient books and numerous Hollywood movies, carefully weaved with mystery, adventure, and explorations.
You can enjoy the Himalayan peaks of Tibet and then traveling to the Kathmandu valley of Nepal for your Tibet travel.
Two cultures with rich traditions and intriguing cultural heritage can provide you with the most amazing trips you've ever taken.
However, before you hit the road, there are few things you need to know for the epic journey.
Also, read our post on the best places to visit in Kathmandu, the nine best treks in Nepal, plus what you need to know for hiking in Nepal.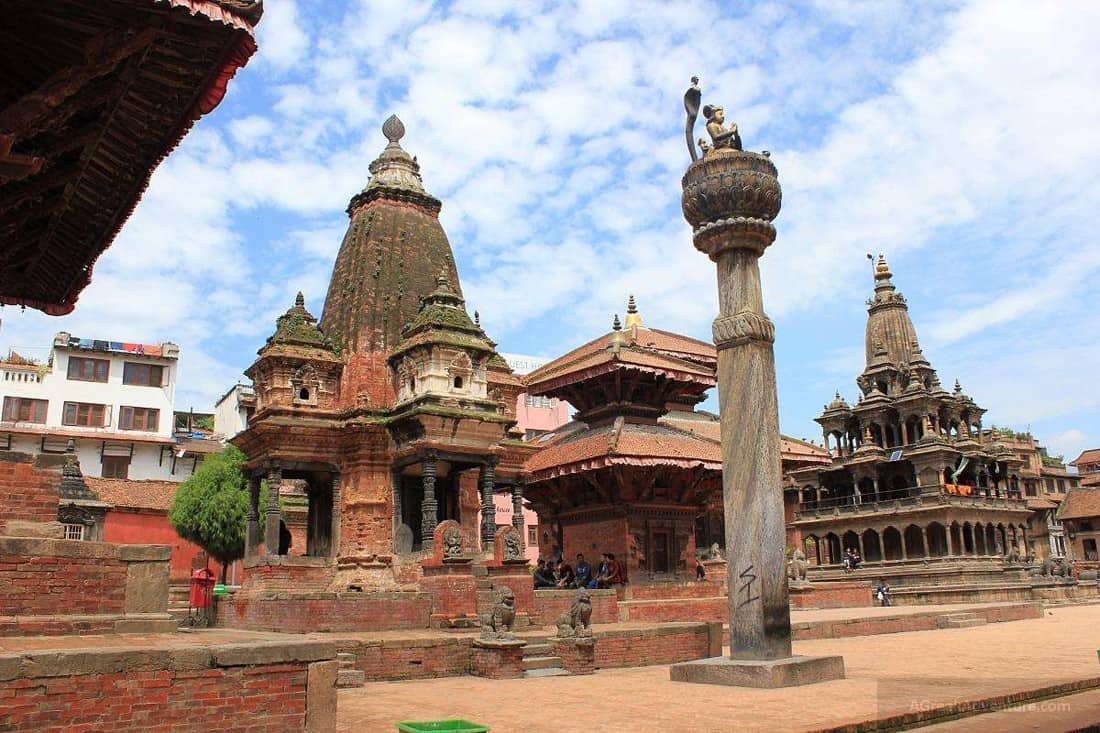 Geography Between Tibet and Nepal
Tibet is unique in its landscape.
It is very different from the other countries and is the highest region on Earth, with an average elevation of 4,900 meters.
Thanks to its landscape, it is marked as having some beautiful natural sceneries.
From Lake Namtso to the sacred Mount Kailash to the ever so famous Mount Everest.
Don't forget the northern Tibet grasslands filled with dense plantations.
Nepal terrain is hilly towards the Himalayan part of Nepal.
Nepal may be a small country, but it is filled with landscapes of all sorts and perfect for the adventurer who likes to seek thrills in every moment.
Nepal is landlocked by India on three sides, while Tibet is to its northern region.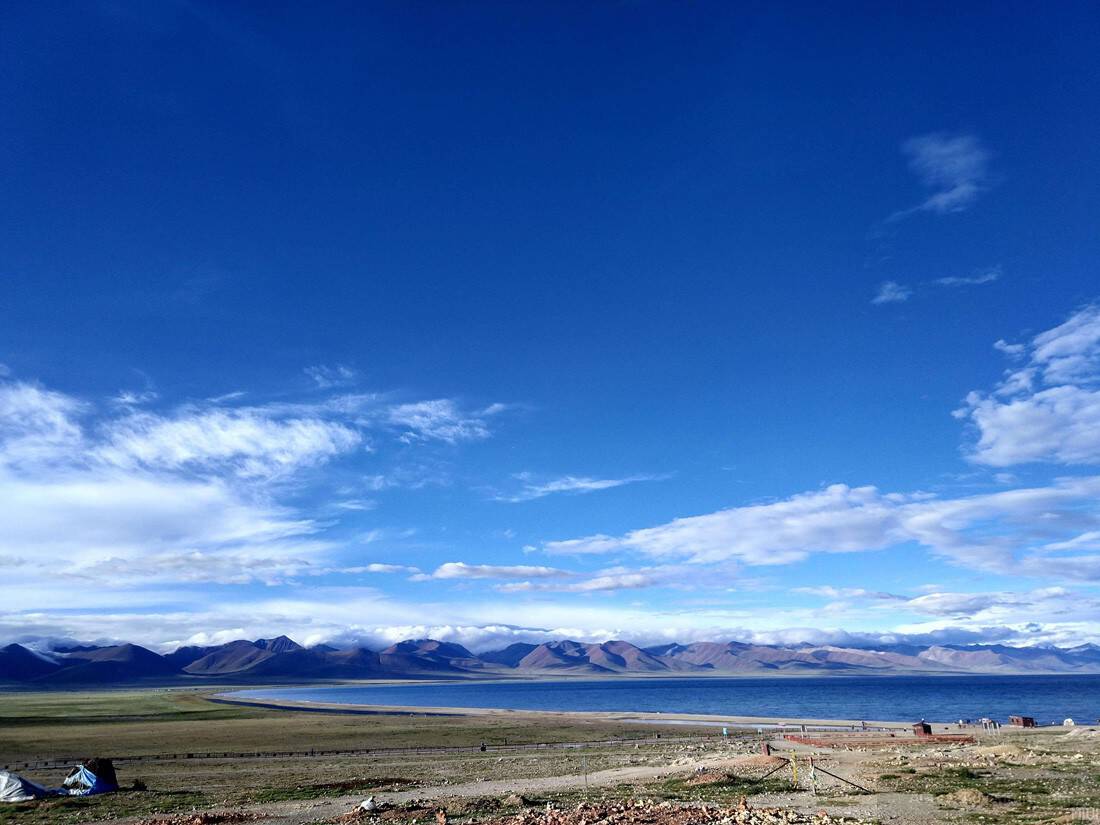 The Best Travel Season for Tibet Nepal Tour
If you are a trekker and love the experience of walking in different terrains, especially lower elevations, then the winter season from November to March in Nepal is ideal for you.
Morning and night are cold while the days are warmer.
Rains and the snow can be a nuisance for trekkers. Thus during this season, there is very little rainfall and less snow.
While in Tibet, the best season for the visit of all purposes comes from mid-April to early June and Sept. to Oct.
It' would be a perfect time for Himalayan sightseeing, esp. to Everest Base Camp. It's also a high time slot for photography in Tibet.
If you are coming to Tibet and Nepal for the temples, monasteries, and national parks, then summertime has the right weather for you.
Summer falls from June to September and is also the monsoon season in Nepal.
The most pleasant climate is during Autumn, which is September to November.
Ideal for those who love to take photos of the ever-memorable mountain views from Mount Everest.
If you want to do kora around Mount Kailash, then Mid April to early Oct. would be the ideal time for the visit.
Don't miss the Dashain festival in Nepal during this time, which is marked as the most significant Hindu festival.
If you feel like cycling around, looking at flowers blossoming with your loved one, then take a trip during Spring, which is from March to May.
Travel Tips: Do remember, from mid-Feb to the entire March, Tibet is not available for international tourists, according to the tour policy.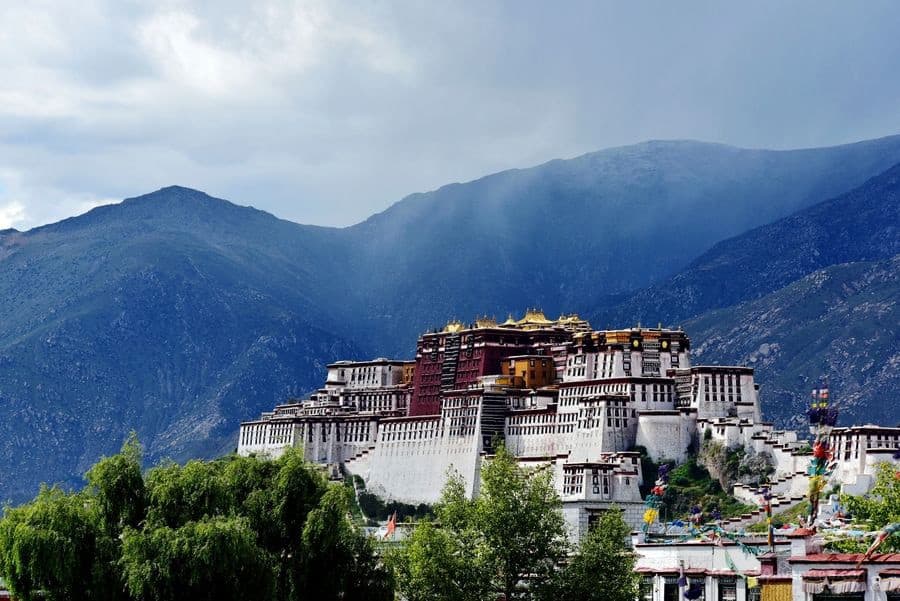 How to Get to Tibet and Nepal
Your trip can start from Tibet, and thus you have to reach the capital of Tibet (Lhasa) from mainland China. You can hop in from the major train stations in China to get on a magnificent scenic train journey, or you could fly to Lhasa from China's main airports.
There are two ways of traveling from Tibet to Nepal.
The recommended way is the overland journey from Tibet to Nepal.
Many tourists prefer it as you get to be part of the various terrains of Tibet from the high mountains to the blue lakes.
The overland route taken is 830 kilometers long, which links Lhasa to the Nepal border. The journey is filled with popular tourist spots, which will be the best trip by road you will ever take.
If you are not a fan of the long drives or you get car sick, you can take a direct flight from Lhasa's airport to Kathmandu.
There are three airlines that you can opt from- Sichuan Airlines, Air China, and Tibet Airlines.
Make sure you get a window seat to experience a view from the top like you never thought possible!
Read more posts about hiking in Nepal from here.
Travel Documents for Visiting Tibet and Nepal
There are several permits and visas you will need to get arranged to ensure your journey from Tibet to Nepal is not disrupted by officials and the authority.
Here are the Travel documents needed in a nutshell:
Chinese Visa – Apply for the Chinese visa beforehand through the Embassy of the People's Republic of China in the country you originate from.
Tibet Travel Permit – The tour operator you have chosen will apply for your Tibet Travel Permit. This document is the gateway to Tibet and takes around ten days for the whole processing of the permit. It is handed over to you when you are in China, ready to travel to Tibet.
Nepal Visa – This is a reasonably easy document to process as it can be applied at the Tribhuvan International Airport in Kathmandu. It's a visa on arrival.
Alien Travel Permit – Travelling to the other parts of Lhasa requires this permit. The tour operator organizes this and is provided at Lhasa.
Military Area Entry Permit – Tibet is quite sensitive in terms of security, and thus this permit allows you to travel freely to locations such as the Sacred Mount Kailash.
Tours in Tibet and Nepal
In the city of Lhasa, explore the tourist spots of UNESCO's world heritage site Potala Palace. Don't miss the monasteries like Sera and Drepung, which are fabulous and, in all aspects, unique.
While traveling towards Nepal, take a short hike along Lake Yamdrok and dazzle in the blue turquoise waters. Don't miss the Kumbum Stupa, which is a 100 thousand Buddha Pagoda situated in Gyantse.
If you prefer guided tours then look at these for Nepal:
Also, see these guided tours for Tibet:
Explore the second most populated city in Tibet, Shigatse, where you can visit Tashilumpo Monastery, which has a rich history.
Don't miss Mount Everest, which can be traveled by a road diversified off from the Friendship Highway, which leads to Nepal.
Stay a day back at Rongbuk, where you can watch the sunrise.
Trek early morning to Everest Base Camp, which has air that will enlighten your body and spirit.
When you are in Kathmandu, you will agree to the fact that the Kathmandu Valley is a world heritage site.
It features Bhaktapur Durbar Square, which is a little plaza in front of the royal palace of the old Bhaktapur Kingdom.
A UNESCO World Heritage Site gave the ancient relics and symbols here.
In the Square, you can visit the Palace of Fifty five Windows, temples such as Vatsala Temple dedicated to Vatsala Devi and see the Lu Dhowka, which is the world's famous Golden gate of Bhaktapur.
Don't miss the Tibet Nepal tour experience, which guarantees a truly different experience and will be the best trip of your lifetime.