Do you wonder which are the best walking tours in downtown Lisbon, Portugal? There are unquestionably two good ways to explore Lisbon: riding the quaint and iconic Lisbon tram number 28 as it rattles through the main steep and charming cobblestone neighborhoods and wandering on foot.
While the iconic tram is what every Lisbon postcard is made of, a downtown walking tour can show visitors an up-close and personal side of the city without rushing past the sights, confident that no corner goes unnoticed.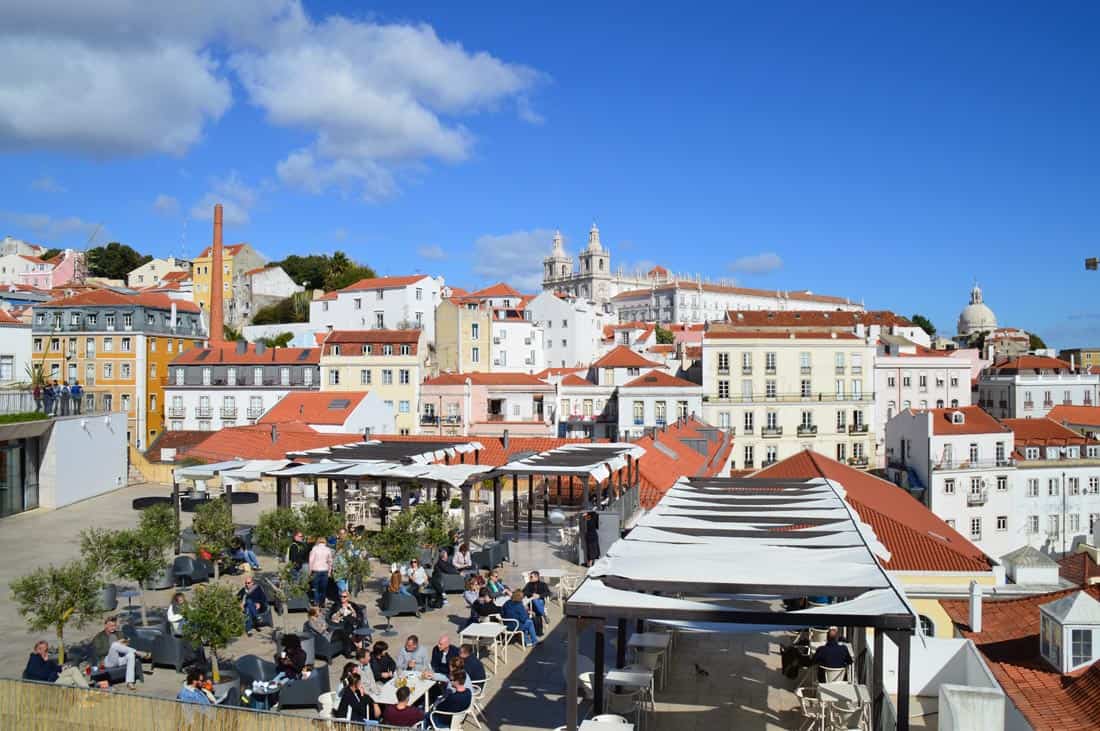 Tram 28 and Downtown Lisbon Experience
If somebody were to design the perfect sightseeing path through Lisbon, it would look very similar to the main route of tram 28.
The route connects Martim Moniz with Campo Ourique, passing through the popular districts of Graça, Portas de Sol (Alfama District), Sé (Lisbon Cathedral/ Santo António Church and Castelo de São Jorge), Chiado, and Estrela.
And best of all, you can tour the city by tram for just €3 (roughly $3.28).
The problem is, every tourist has now caught on and wants to experience Lisbon precisely this way.
So, despite the tram coming on average every 10-15 minutes, you can expect to wait anywhere between an hour to two-and-a-half hours during high-season. When you finally get on board, you will be lucky if you are not confined and able to sit down on one of the very few seats.
Still, trams remain an essential part of Lisbon and add to the city's character, running from 7 AM to 8 PM.
For a more accurate timetable, please visit the Carris website at:
But for those who don't mind exploring on foot, this is the best way to see the city.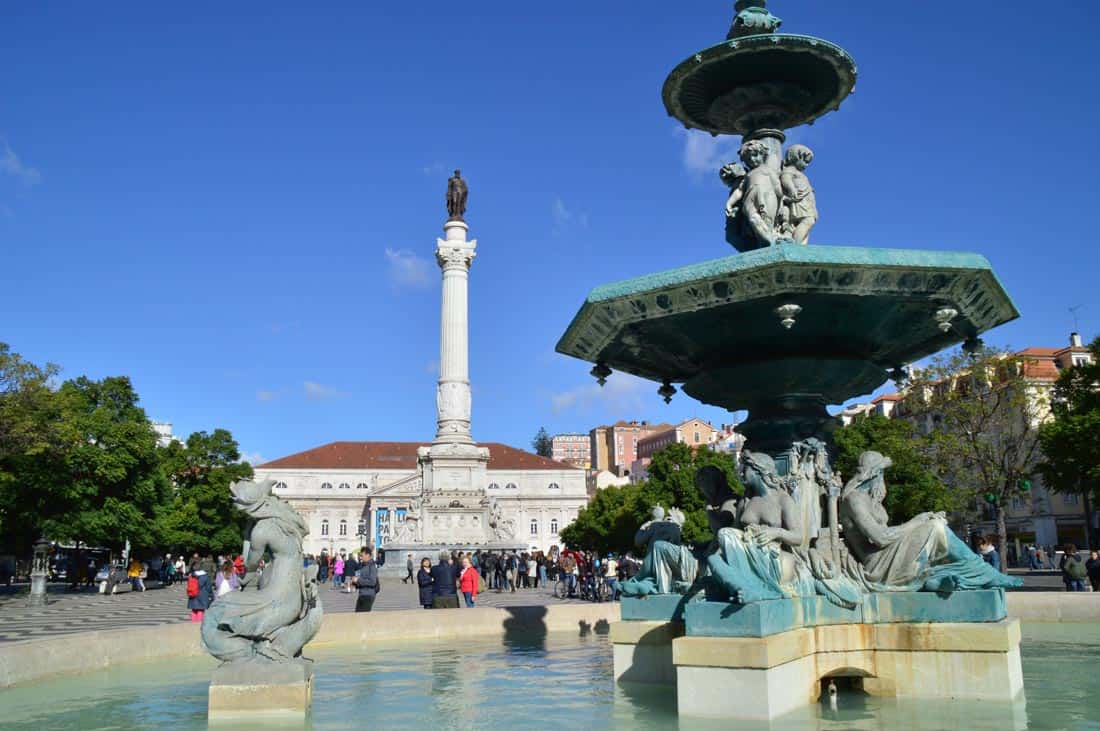 Walking Tours in Downtown Lisbon
Lisbon offers many downtown walking tours – from free tours to food tours and wine tours to neighborhood tours to expensive private tours with a local.
With so much history and culture here, it's no surprise that Lisbon seems to have a downtown walking tour for everyone's needs.
What is commonly referred to as "free tours" usually operate on a tips-based or a pay-what-you-wish model.
There is no cost to take these tours, and you are not obligated to pay the tour guide anything, though most people do.
After all, an excellent guide will share dozens of local tips about secret hideouts, not-so-famous monuments and viewpoints, and the best restaurants to eat some authentic food and listen to Fado.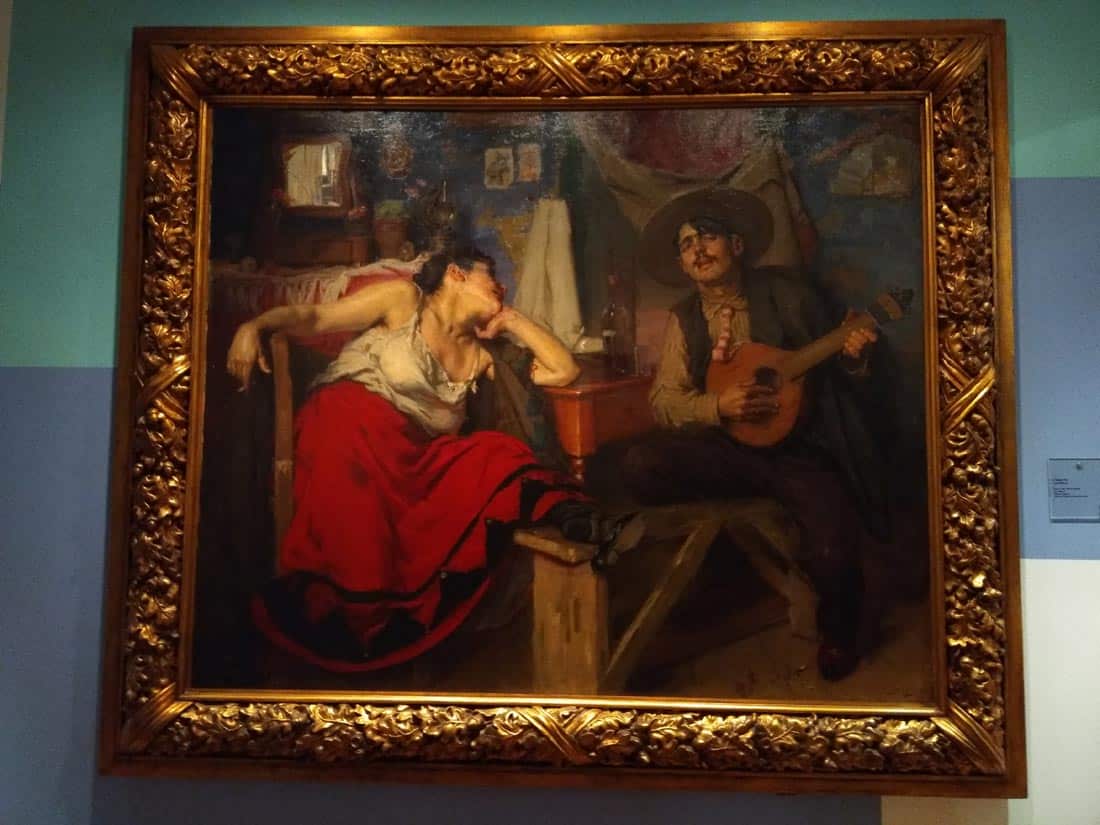 You will also get great tips about Bairro Alto, Intendente, or Cais do Sodré nightlife for the younger and more adventurous. 
Free Tours by Foot offers a helpful list narrowing down Lisbon's top five free downtown walking tours.
Although not free, Food and Wine Tours are an exciting way to discover the local gastronomy, history, architecture, and of course, the wine.
There is a lot to be said about Portuguese wines, but better yet, it is to try them paired with local cuisine while you're visiting the country.
Running tours (yah, that's a thing too!) in Lisbon show tourists all sides of the Portuguese capital while getting an excellent workout.
Lisbon has one foot in its colonial past, another in contemporary and modern culture, and takes its gastronomy very seriously.
What could be better than exploring this city on a sight running tour?
Private tours with a local connect travelers with a local tour guide.
These tours can be customizable private tours and even full-day excursions (but expect to pay more for these).
No matter what tour you end up choosing, these tours usually tend to be focused on just one neighborhood: Baixa, Bairro Alto and Chiado, Alfama and Mouraria, and Belem.
Perhaps the best way to choose the tour is to know which neighborhood you'd like to explore a little more.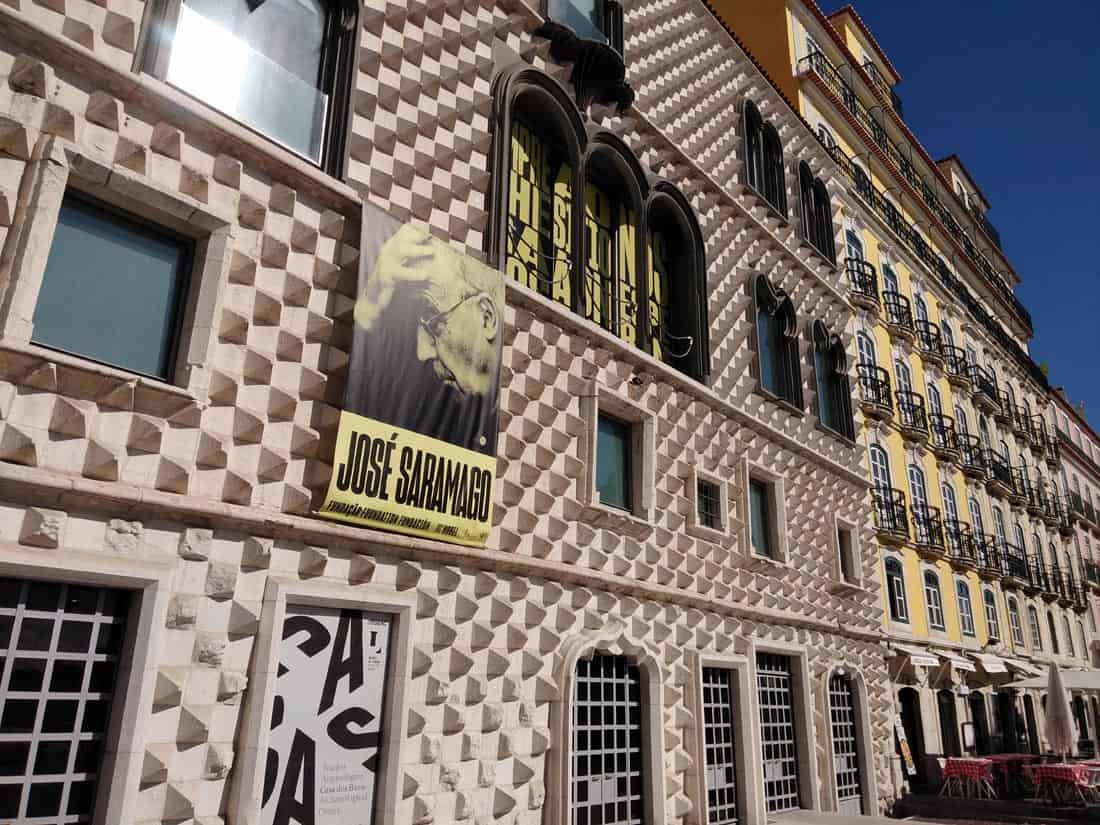 Walking at Baixa
Baixa is Lisbon's most central and liveliest neighborhood, known as the heart of the city.
Built after the 1755 earthquake, bustling pedestrianized cobblestone streets are lined with traditional seafood restaurants, bakeries, and the most historic souvenir shops leading to Praça do Comércio, known in English as the Square of Commerce, representing the wealth of Lisbon.
It was at Praça do Comércio, finances and trade, much of it coming from the sea, thrived.
Baixa also offers several different museums:
Lisboa Story Centre (providing an audio and visual history of Lisbon)
The Money Museum (housed in a former church)
The Design and Fashion Museum (MUDE) including the works of well-known icons such as Jean Paul Gaultier, Charles Eames, and Yves Saint Laurent, and
The Elevator of Santa Justa, while not a museum, it is in itself a truly unique tourist attraction.
Historically, the elevator was an invaluable part of Lisbon's public transport network.
Today, the elevator is primarily a tourist attraction with a viewing platform created at the top of the lift offering the most exceptional views of central Lisbon.
But being a popular attraction, I'd catch the view from a rooftop bar and skip the long queues and the return fare of €5.30.
Most tours in this neighborhood will cover city history and its architecture.
This location is ideal for food and wine tours, electric bike guided tours and running tours. You can find just about all types of tours here.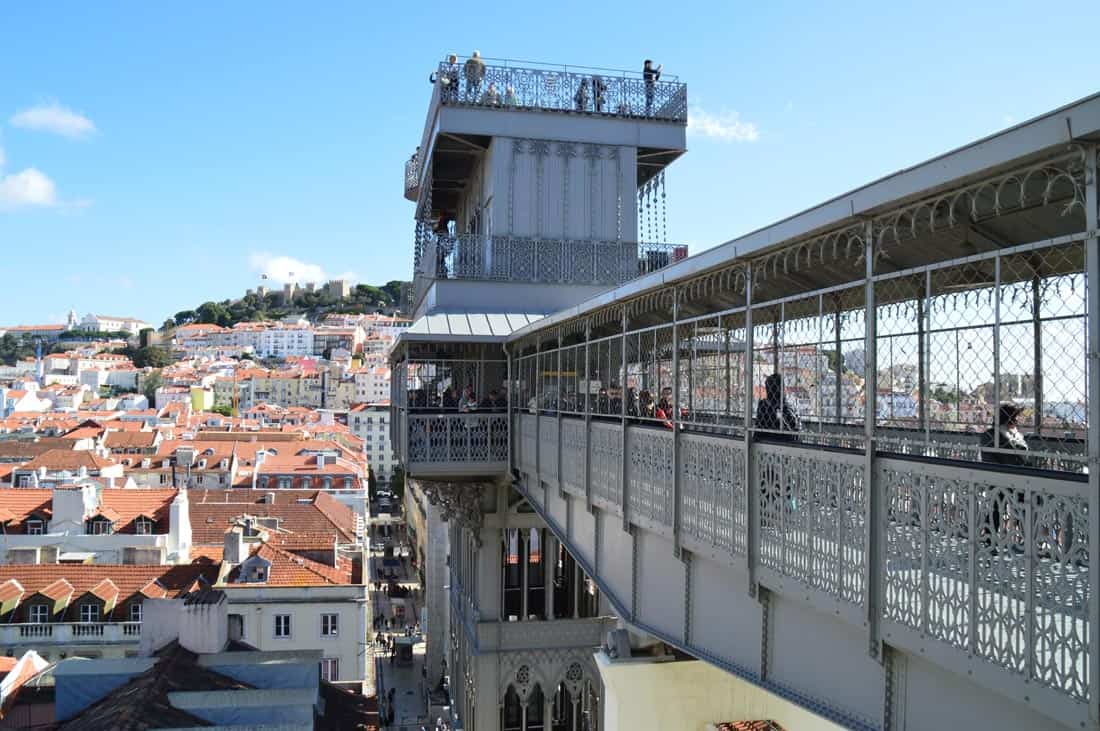 Bairro Alto and Chiado Downtwon Lisbon Downtown Tours
These are two closely interrelated districts of Lisbon, one being stylish and classy by day while the other is trendy and funky by night.
Chiado is an upscale and popular shopping destination, also known as the theatre district of Lisbon, boasting a variety of monuments, unique and trendy cafes and restaurants, and independent shops.
The area is quiet without too much to see during the day, but as the sun sets, the streets come alive with numerous bars, restaurants, and late-night shops.
Tours in Bairro Alto are ideal for learning fun facts about the Portuguese people, their culture, and history, listening to Fado houses bringing a festive spirit to the streets, and drinking the night away.
If you're into high-end theater and opera, do not miss the Chiado tours.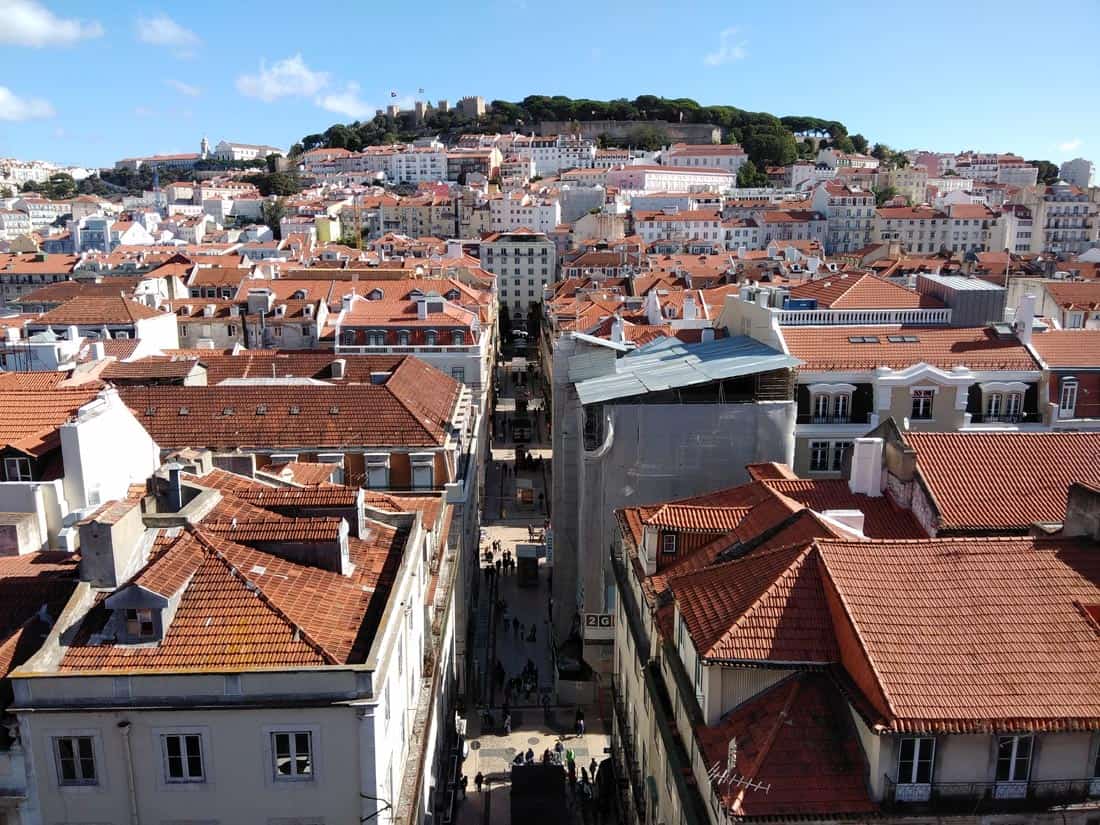 Alfama and Mouraria
These are the oldest neighborhoods of the city that survived the earthquake and shared similar traits of Arabic influence on architecture, building facades covered in tiles, clothes hanging out to dry, and old abandoned buildings.
Mouraria is known as the birthplace of Fado.
Easy to get lost in these cobblestones streets with twists and turns, a tour is perfect to see the largest concentration of landmarks and breathtaking terracotta-rooftops, colorful tiled buildings, and sun-bathed views.
Numerous tours cover Fado music, with free performances and tastings.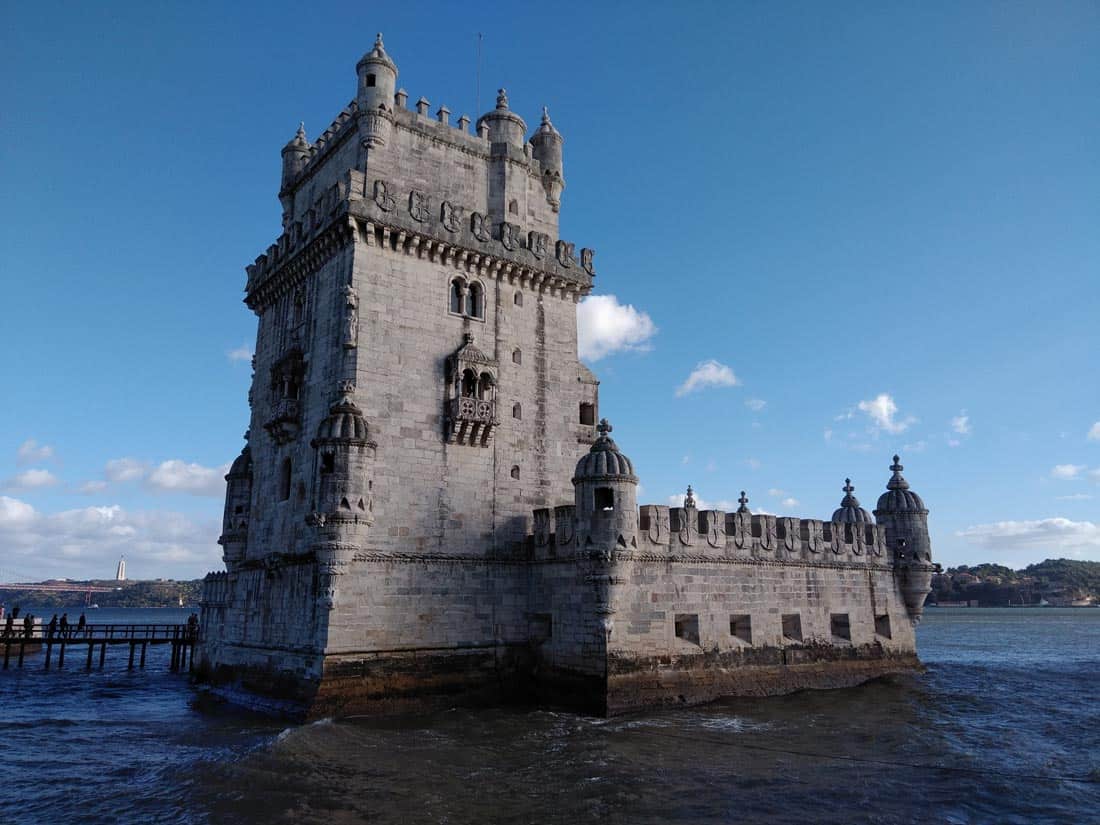 Belém
It is a charming district to the west of Lisbon, known as the setting for many of its most iconic tourist attractions and the infamous "Pastéis de Belém," a Portuguese egg tart pastry.
Tours here will most likely include highlighting the area's top three sights:
The Belem Tower (a symbol of the Age of Discovery)
The Jeronimos Monastery (a world heritage monument and Vasco da Gama's final resting place), and
The Discoveries Monument (the world's explorers in stone).
No matter which neighborhood and tour type you choose, you can't go wrong, discovering Lisbon's local gems and hidden corners on foot. 
Downtown walking in Lisbon has become a popular part of today's tourism industry.
Whether you're on a budget, on a private tour, or with a specially-designed excursion, no doubt walking in Lisbon with a local guide dives deeper into local stories and the history of an unfamiliar neighborhood, taking detours along the way to highlight local favorites.
Sintra is just 1 hour away from Lisbon, and you do want to visit that place.
Also, read about the nine-day trips from Lisbon.