Traveling solo for a woman is always a bit challenging.
When it comes to countries like Dubai, there are some do's and don'ts. In this article, we will cover all those points and summarize them.
Solo Female Travel in Dubai: The Clothing
Dubai and Abu Dhabi are considered more "cosmopolitan" cities than some of the UAE's more conservative neighbors, although you'll still see locals covered in their traditional clothes.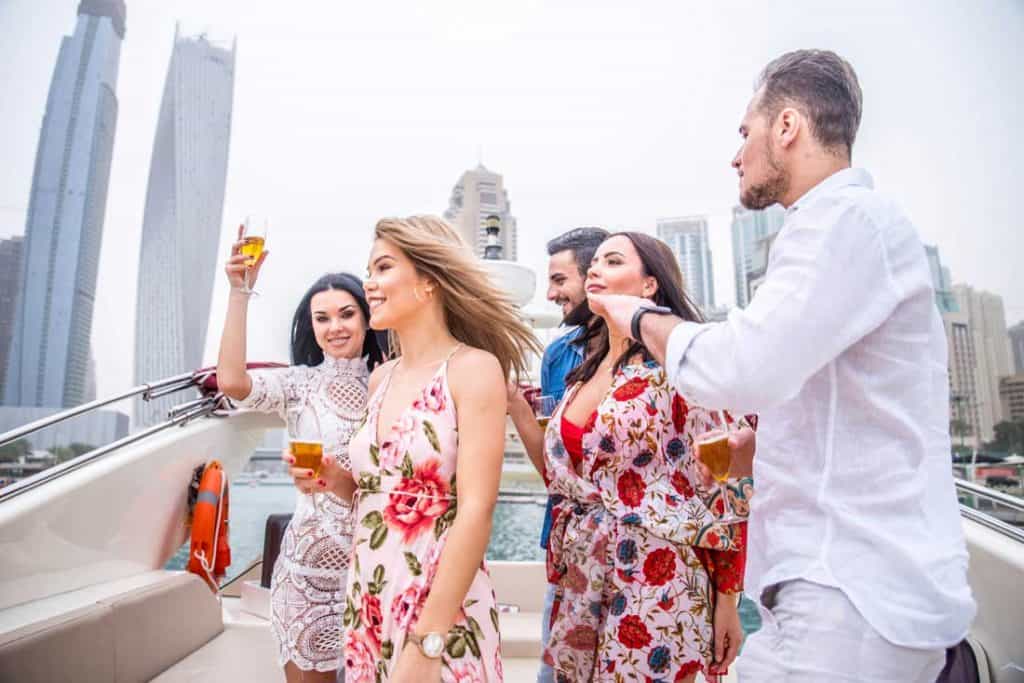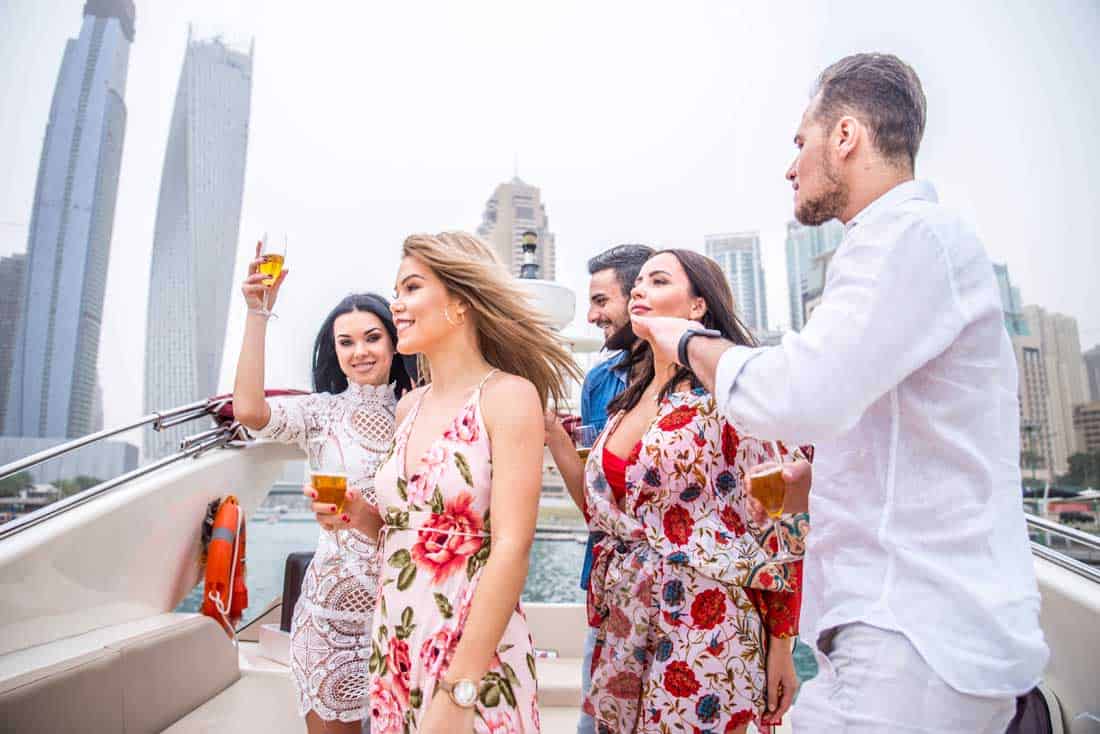 Emirati women traditionally wear an "abaya" (long dress) with a hijab (headscarf). Sometimes you will see women who also wear the "niqab" (face veil).
Some percentage of Emirati men also wear the "dish-dash" (a long white robe), and a scarf called a "keffiyeh."
Visitors are not expected to be this modest, but there are some rules you can stick to so you don't cause problems.
Regardless of their religious beliefs, nationality, or feelings, visitors are expected to do what the locals were risking a charge of public indecency.
General guidelines for women's dress in UAE:
Wear loose clothing (it is almost always scorching so you will appreciate this one)
Cover yourself at least up to the knees and keep your shoulders covered.
Avoid showing cleavage or a half drift (stay mostly covered between the shoulders and knees)
Do not wear anything transparent
European style bikinis (the ones that cover the bottom) at the beach are beautiful, but topless swimming is not allowed
When visiting mosques, women should be completely shielded from neck to ankles with a scarf covering their hair.
During your stay, alternate between long baggy pants or harem pants and loose t-shirts or light long-sleeved shirts.
Wear a headscarf to wrap your head when visiting mosques, although many mosques provide you with dresses that you can wear.
Both the Abu Dhabi and Dubai have public beaches; however, you may not feel 100% comfortable going there on your own.
Other options are going to a private beach for an additional fee or spending time by the hotel pool.
Moving in Dubai as a Female Solo Traveler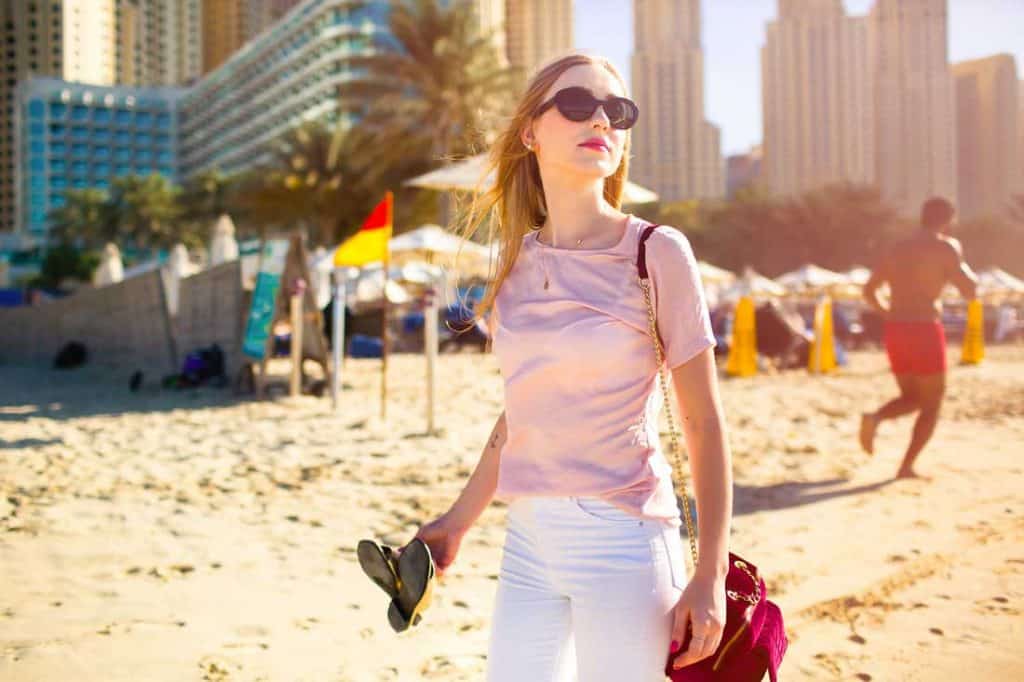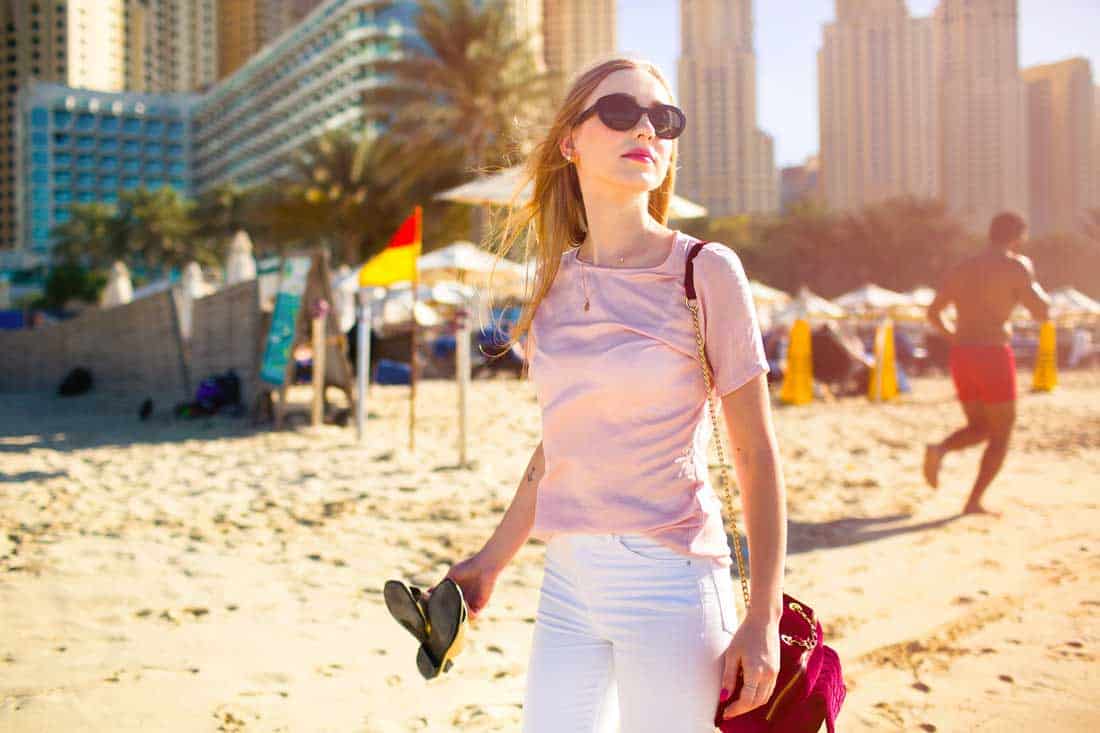 While some public transportation options are available in both cities, it is generally faster and easier to get around by car.
Taxis are affordable and changeable, so you know the price you pay is fair for the distance.
Please note the route the driver takes you, however, as some drivers have taken other different courses longer routes, and some may take you to the wrong hotel by mistake.
A better way to verify this is to place the addresses on your phone's map before you leave your hotel (or Wi-Fi zone) and observe which direction the taxi is heading towards.
Another mode of transport is a "hop-on-hop-off" tourist bus.
No one knows and considers and in Dubai and Abu Dhabi taxi is the best if compared to the bus or public transport. You visit all the places you want in the comfort of air conditioning and some free bottled water too.
It will be a lot better if you rent a car with a driver in Dubai at Renty. They have drivers with cars too. All of these drivers are well trained and trustable. So, better give a try.
Like big cities all around the globe, traffic in Abu Dhabi and Dubai can be quite hectic during rush hours, so if you are traveling by car or bus during rush hour, take some extra time for this.
Don't make the mistake of leaving the Dubai Mall during rush hour by taxi, heading to your pickup point for a desert excursion. The traffic is so much that you may literally sit in one place for twenty minutes due to network traffic. You can miss your tour, so don't make this happen to you.
Where to Stay as a Solo Female Traveler in Dubai
If you are a traveler with a tight budget, you will be disappointed that hostels are not very common in the UAE.
Fortunately, hotels aren't too expensive, and you can get a hotel room for as little as $ 30 to $ 40.
But there are some tricks in such, even if you stay in USD 50 hotels. You may soon found out that such pricing only includes Wi-Fi in the lobby and that you have to pay more if you want to access the internet from your room.
Although Couchsurfing is not that common in the United Arab Emirates, you can also find a host in Dubai.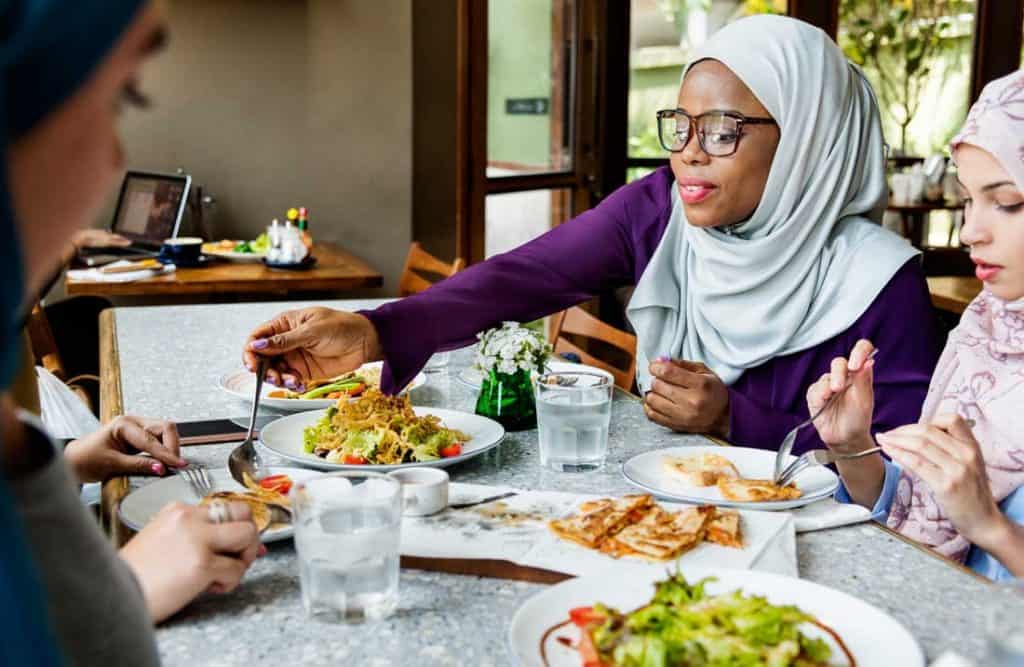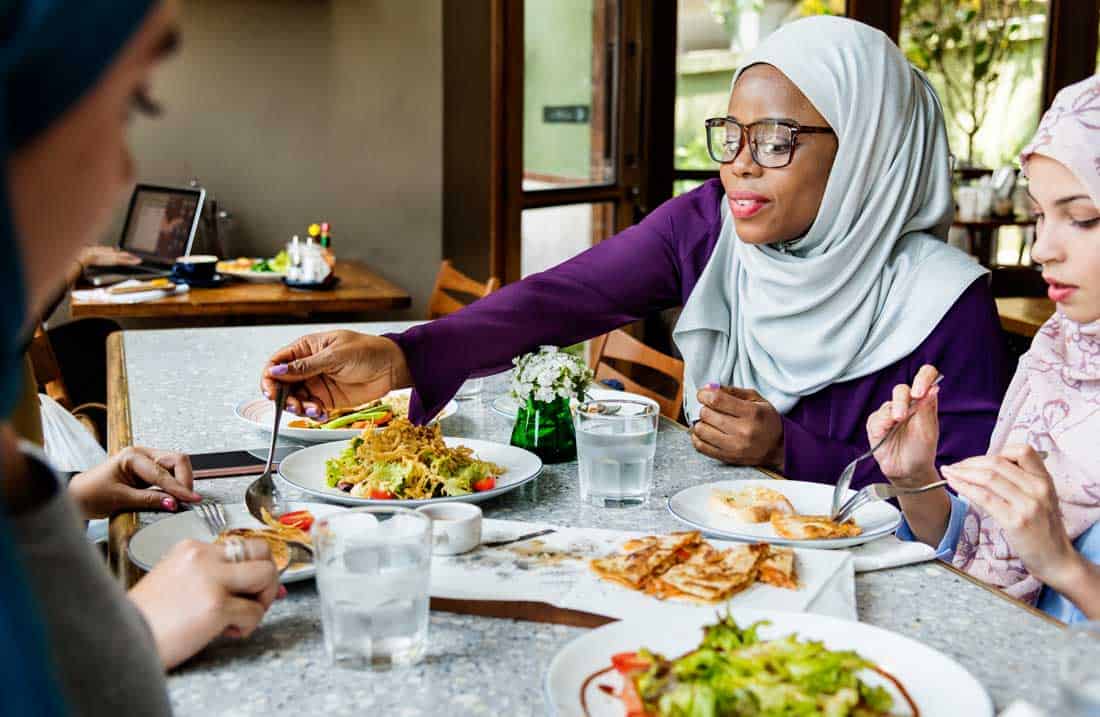 If you are interested in Couchsurfing, this can be a great way to see the city; however, for women traveling solo, we would recommend staying with a hostess.
Also read: