Do you have a Dubai vacation in the cards? You'll find plenty of options to top up your itinerary with the best things to do in Dubai, this year.
No matter you're looking for a relaxed or an action-packed holiday or even a combo of both, Dubai offers a variety of options for all types of visitors.
But if you're a first-timer or someone revisiting after a long time, you'll need some help to locate the best things to do in Dubai.
And that's why we've put together this list for you; just read on!
Visit Burj Khalifa to See Dubai from Celestial Heights
No preface is probably required to describe this 828 meters-high glossy structure, which is the world's tallest human-made structure.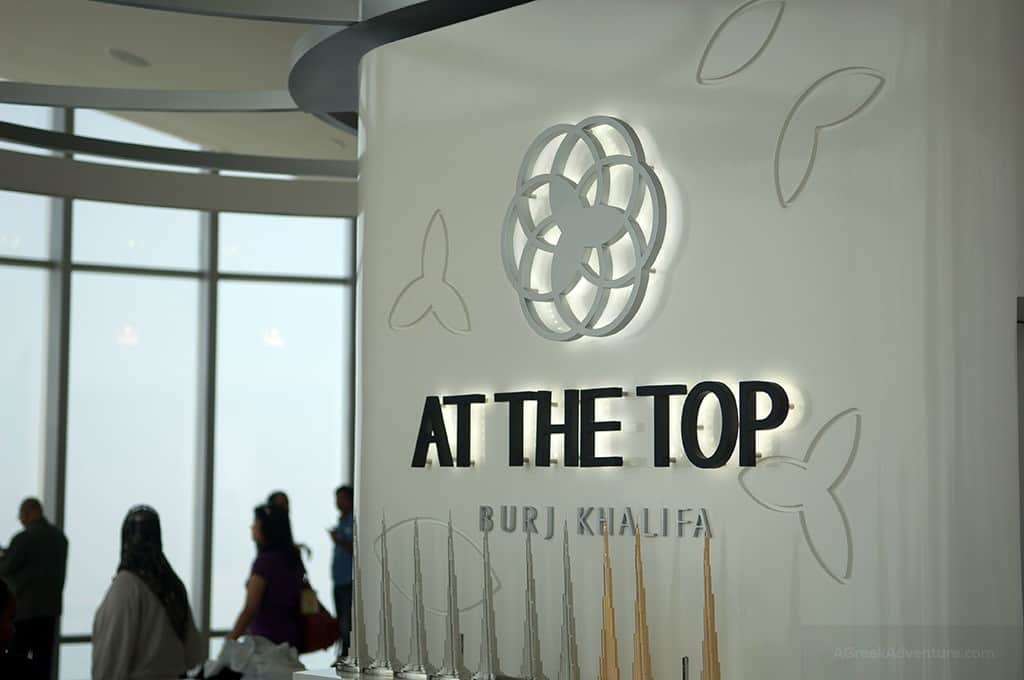 A trip to Burj Khalifa in the stylish downtown gives you a rare chance to experience the exquisiteness and grandeur of the unparalleled skyline from an astonishing vantage point.
Get the most panoramic city views from At the Top Observation Deck on its 124th level or go 24 stories up on the 148th level to take in all of Dubai from the world's highest observation deck (at the height of 555 meters).
Watch the Fountain Show
Spraying over 20,000 gallons of water to a massive height of over 150 meters. This is the world's largest musical fountain show, which is set outside of Dubai Mall on Burj Lake and placed right adjacent to Burj Khalifa.
The best part is that you can spectacle it for free; make sure that you reach here much earlier (before 7 pm) to secure a perfect spot to watch it up-close.
You can also step into one of the dining venues in the vicinity (preferably within the Mall) or take an abra ride to admire the show from an unmatched viewpoint.
Shop till you drop at Dubai's malls
Planning for a long trip and wondering what to wear in Dubai or how to accessorize yourself during your holidays?
Just come here with a lightly packed bag, with the city being home to about 70 malls, including the world's biggest MallMall (the Mall with over 1200 shops)!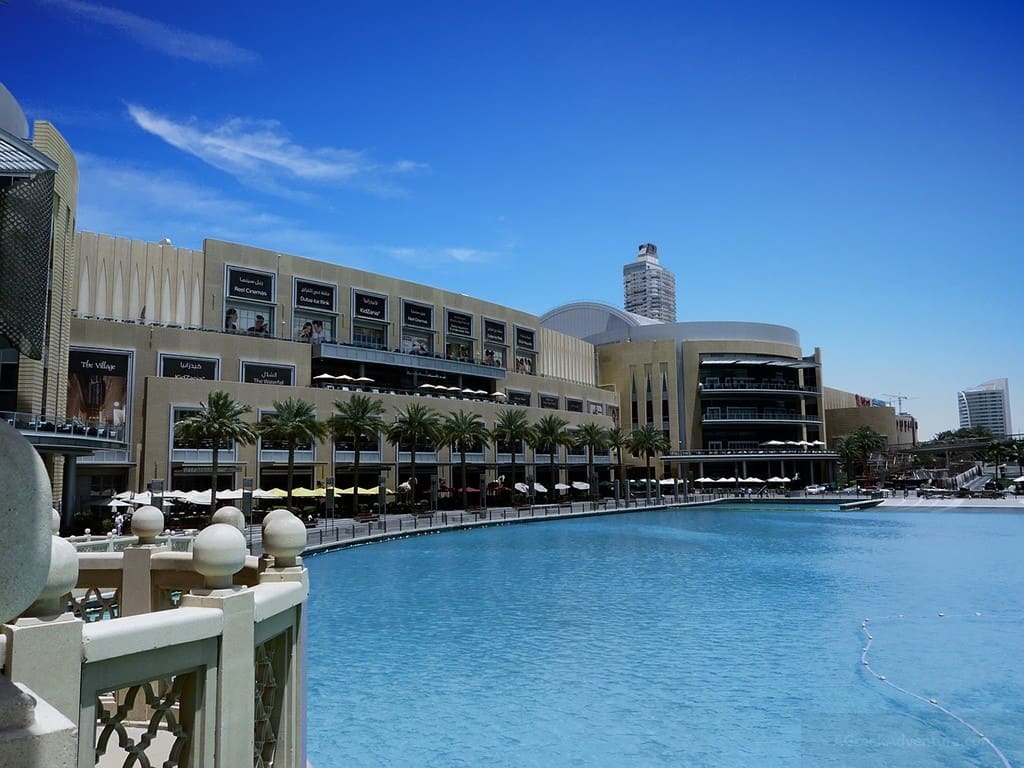 From high-end luxury brands to best-value outlets for almost everything, including clothing, cosmetics, electronics, and fashion, Dubai's malls have all!
That said, shopping malls are not just limited to shopping, as they offer the broadest spectrum of dining, leisure, and entertainment options too.
So whether you're a hardcore shopaholic or not, be sure to check out the malls, especially Dubai Mall, Mall of the Emirates, Ibn Battuta Mall, etc.
Book a Table within Burj Al Arab
Can't afford a stay at the world's most opulent as well as the only seven-star hotel?
A cost-effective alternative to experience Burj Al Arab's consummate magnificence and majesty is to sign up for a lunch, dinner, or afternoon tea session at one of its restaurants.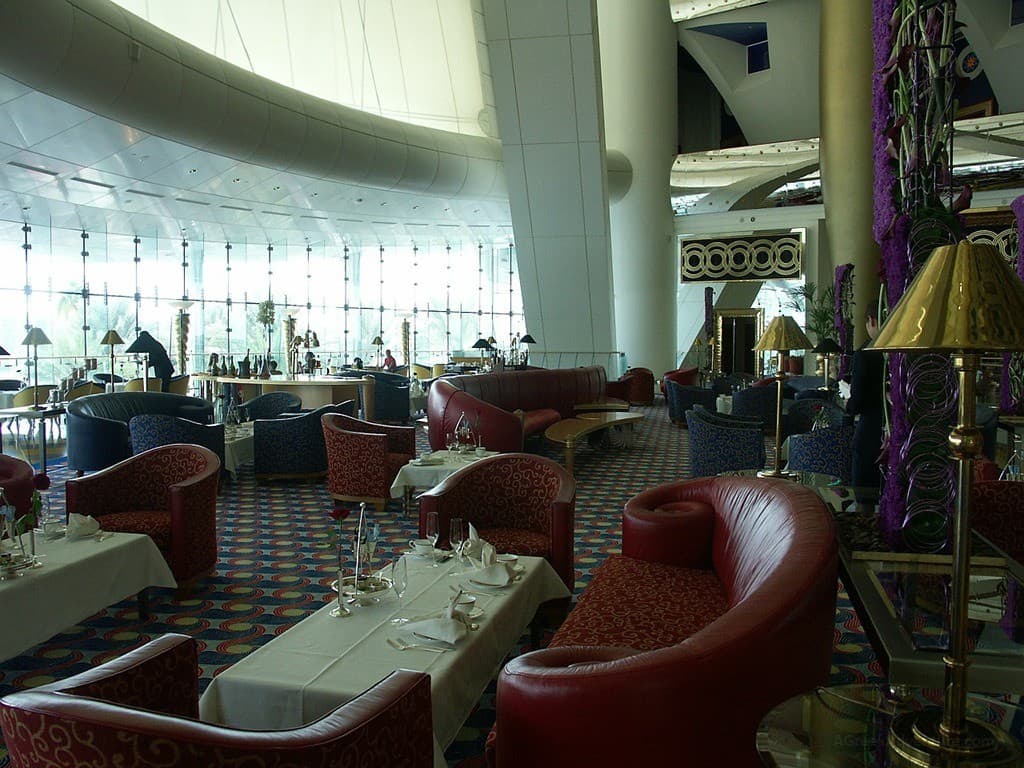 This not only allows for a smooth entry to this iconic sail-shaped structure (set on its private island) but also gives you a closer look at its plush interiors.
And not to mention about its dining options; they all are sumptuous and make a perfect complement to the hotel's majestic ambiance.
Explore Palm Jumeirah
The human-made island of Palm Jumeirah, which resembles a giant palm tree, is probably the first thing that comes into mind when one thinks about Dubai.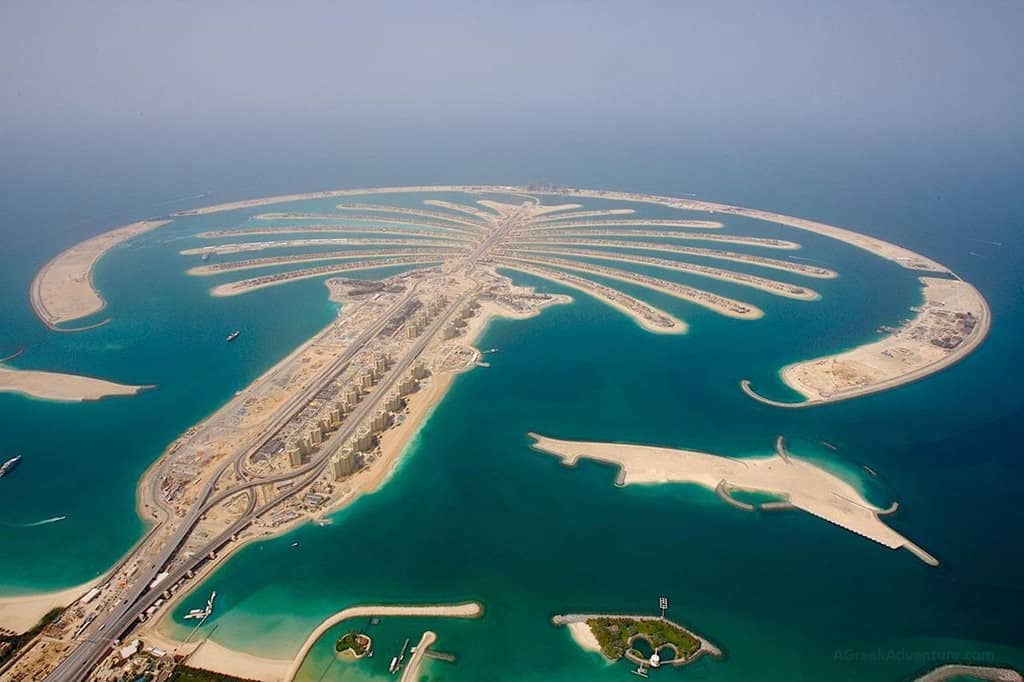 This is timeless and finds a top position among the list of things to do with its mix of 17 fronds, a truck, and a seven-meter-long crescent-like island. It's one of Dubai's hotspots complemented by premier shopping, leisure, and dining establishments.
Hire a supercar, take a monorail ride, or consider an exclusive guided excursion or a helicopter sightseeing ride to take in the Palm Jumeirah's marvelous sights.
Step into Atlantis, The Palm to experience the mysterious Atlantean Past
If you're up for something unique with a dose of enigmatic fun and adventure, head over to Atlantis, The Palm. That is a stunning five-star accommodation placed on the crescent of Palm Jumeirah.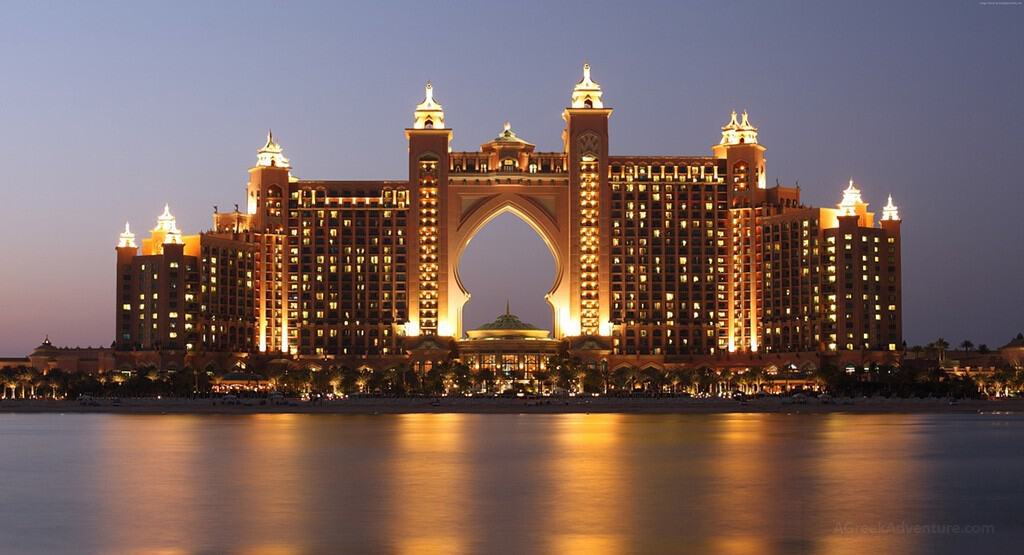 Whether staying here or not, you can easily plan a whole day in this imperial resort that has been designed to take after the mythical underwater city of Atlantis.
Make the most of the pulse-racing rides and slides within Atlantis Aquaventure Water Park or visit the Lost Chambers Aquarium to glance into the ancient Atlantean era.
Check out Dubai's newest attraction at Bluewaters Island
A visit to Bluewaters Island, placed off the JBR coast, is your ticket to experience a whole new level of an urban retreat.
Here, you'll get the chance to enjoy waterfront living, be part of unique shopping and entertainment options (with Caesars Palace), and of course, ride aboard the world's most giant observation wheel, Ain Dubai (once completed).
See Old and New City at once from Dubai Frame
Modeled to resemble a giant picture frame, Dubai Frame at the Zabeel Park is the biggest of its kind in the world, supported by two towers of 150 meters high and capped by a 93-meter long bridge.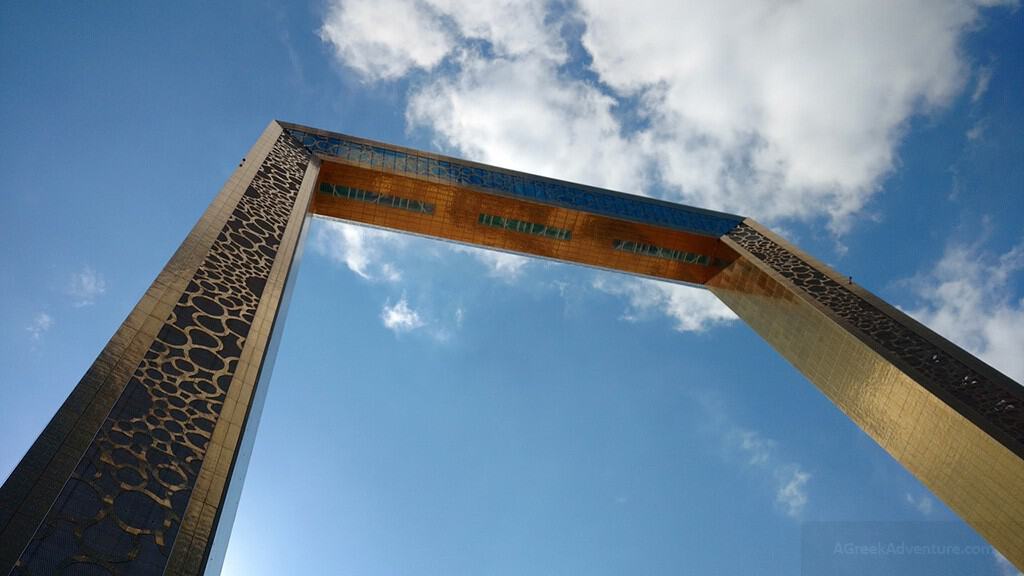 Travel up to its Sky Deck, where you can see Old Dubai on one side and New Dubai with super stylish architectural marvels on others.
But, a visit to Dubai Frame is beyond enjoying the region's classic and classy sights all at once; it also allows you to step back in ancient times at its Dubai Past Galley and even step into Dubai's future with the Future Gallery.
Experience absolute fun and heart-racing thrill at Parks and Resorts
If you're a theme park fanatic, Dubai Parks and Resorts alone is enough to fill in your entire Dubai travel program.
This colossal resort is one of Dubai's latest attractions. It has three theme parks plus a water park, along with an exclusive dining and recreation area (Riverland Dubai) and a Polynesian-themed resort (Lapita).
The biggest of the three theme parks are Motiongate, which is wholly based on Hollywood movies.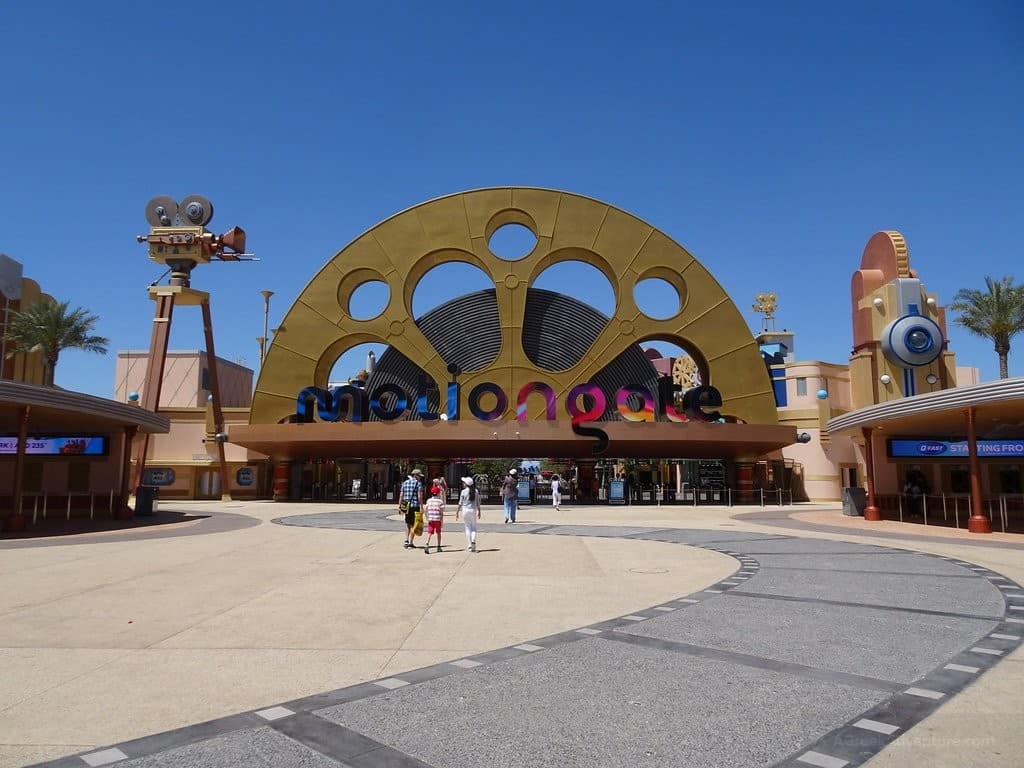 The second one is Bollywood Dubai, with exciting rides and live shows all inspired by Hindi cinemas. Last but not least, LEGOLAND Dubai, together with LEGOLAND Water Park, is exclusively designed for families of kids aged 2 to 12 years.
Enjoy the coolest ever hangout at Ski Dubai
Whether you're traveling to Dubai in winter or summer, Ski Dubai is where you can enjoy year-round snow activities.
Yes, this indoor attraction inside the Mall of the Emirates lets you enjoy some of the memorable moments of your vacation while amidst real snow and chilling ambiance.
With its 3000-square-meter snow park, you can enjoy skiing, go tobogganing, throw snow and hit some thrilling rides such as Mountain Thriller and Snow Bullet ride. What's more, you can even catch up with adorable Gentoo and King Penguins.
Fly over the Marina with XLine Zipline
The artificial canal city of Dubai Marina is one of the region's most posh areas, dotted all over with high-rise buildings, waterfront sights, opulent yachts, expensive cars, etc.
If you are thrilled to experience one of the best things do to in Dubai when it comes to flying, then with XLine Dubai, you'll get to fly high like a superhero over the bustling yet glitzy scenes across the Marina, Palm Jumeirah, and JBR.
The approximately one-kilometer ride reaches a pulse-pounding speed of up to 80 kilometers per hour and is the longest urban zipline in the world.
Spectacle La Perle by Dragone Show
Want to spectacle a grand live show within a jaw-dropping setting? The stunning La Perle by Dragone show should be top on your Dubai bucket list.
This is a Cirque du Soleil-style show, conceptualized by the Italian-Belgian theater maestro, Franco Dragone.
It is performed in a purpose-built aquatic theater at Al Habtoor City. It is definite to wow you with its mix of spellbinding storyline and gravity-defying actions that are shown in, on, or under the water.
Get a taste of Old Dubai at Bastakiya Quarter & Dubai Museum
Amidst all dazzle and liveliness, it's difficult to believe that Dubai was once a quaint fishing village. So if you want to revisit Dubai's bygone era, make your way to the Bastakiya Quarter, also known as Al Fahidi Historical District.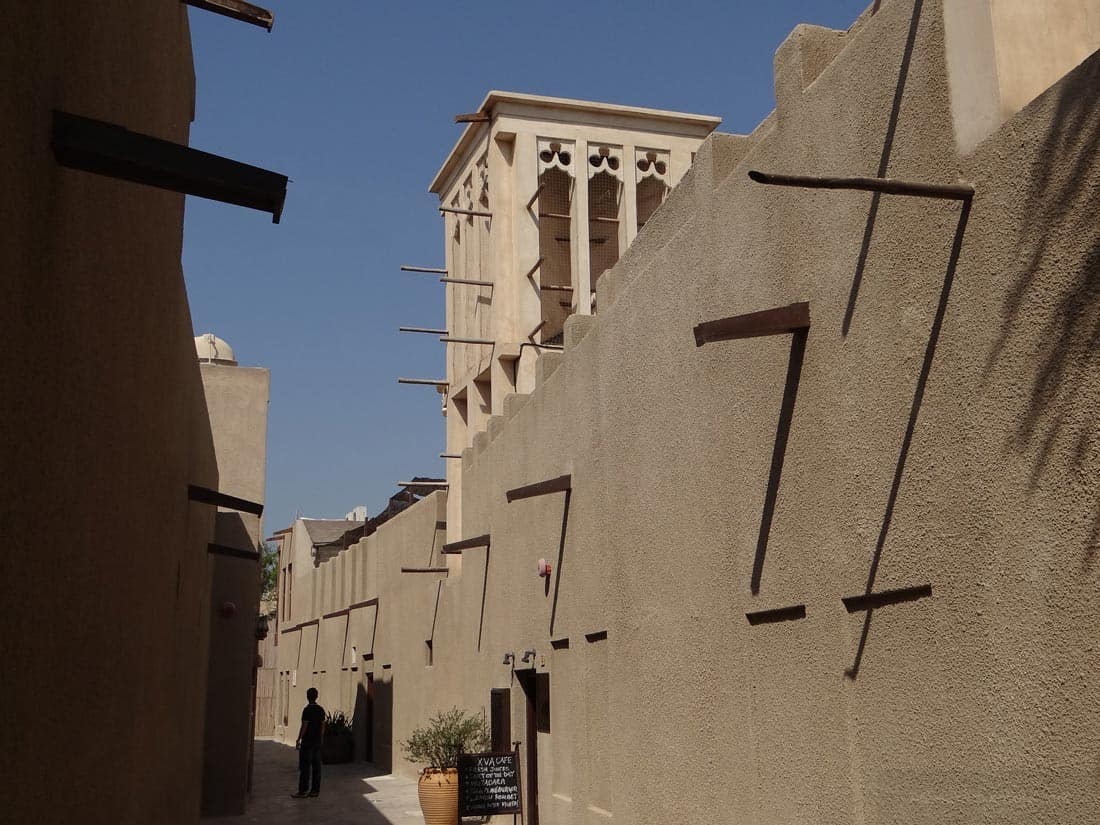 Developed by Persian merchants during the 19th century, it's now a heritage site with the majority of its sand-colored, wind-tower-topped structures being beautifully preserved.
Besides a string of art galleries, museums, etc. here, you can visit the Dubai Museum for a more authentic overview of Dubai's historical past. It's located inside the city's oldest structure, Al Fahidi Fort (built in the 18th century).
Buy unique souvenir pieces from traditional Dubai souks
If you want to ditch premium designer boutiques and extensive shopping malls, follow in the footsteps of locals to the region's traditional bazaars or souks in the Bur Dubai and Deira areas.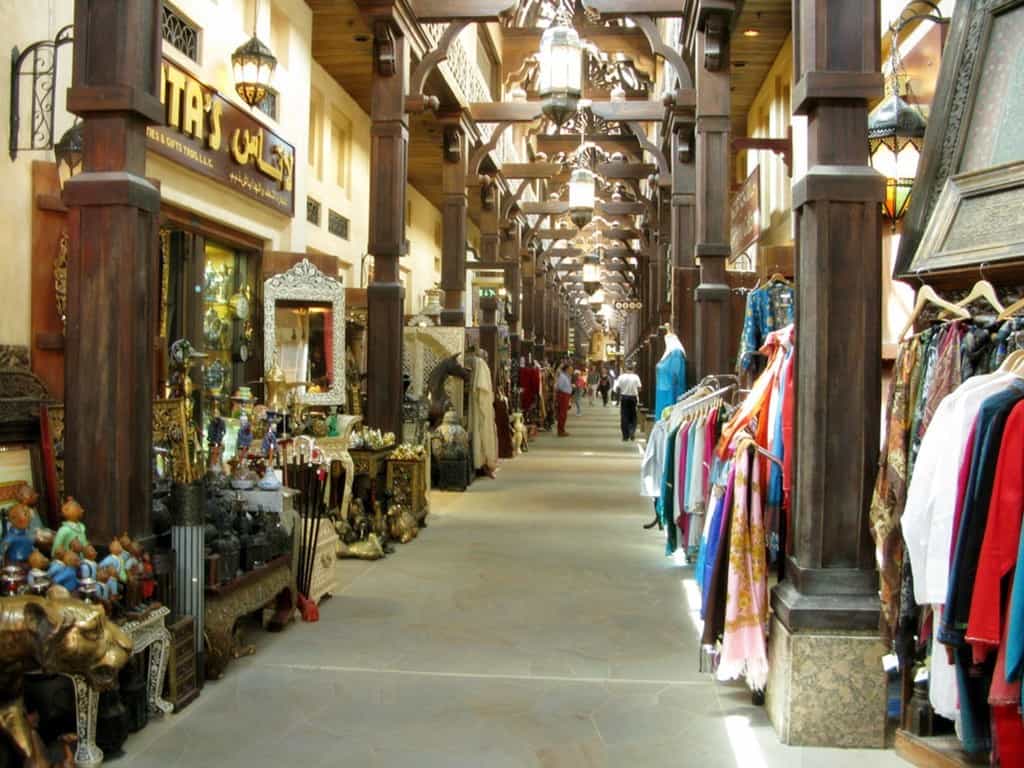 Be sure to check out these souks even if you don't have plans for shopping as it gives you a slice of Dubai's ancient trade scenario.
One of the unmissable among them is Gold Souk, which will take your breath away with its streets, shops, etc., all packed-to-brim with astonishing jewelry pieces finished in gold (18K, 21K, 22K, and 24K), platinum, silver, diamond and other precious gems.
You can further visit Perfume Souk, Textile Souk, and Spice Souk to pick up some rare Dubai souvenir gifts.
Go on a thrilling Desert Safari
A desert safari is a highpoint of any Dubai trip, especially if you're an adventurist or a culture buff. You can make it as relaxed or as exhilarating as possible, depending on your needs.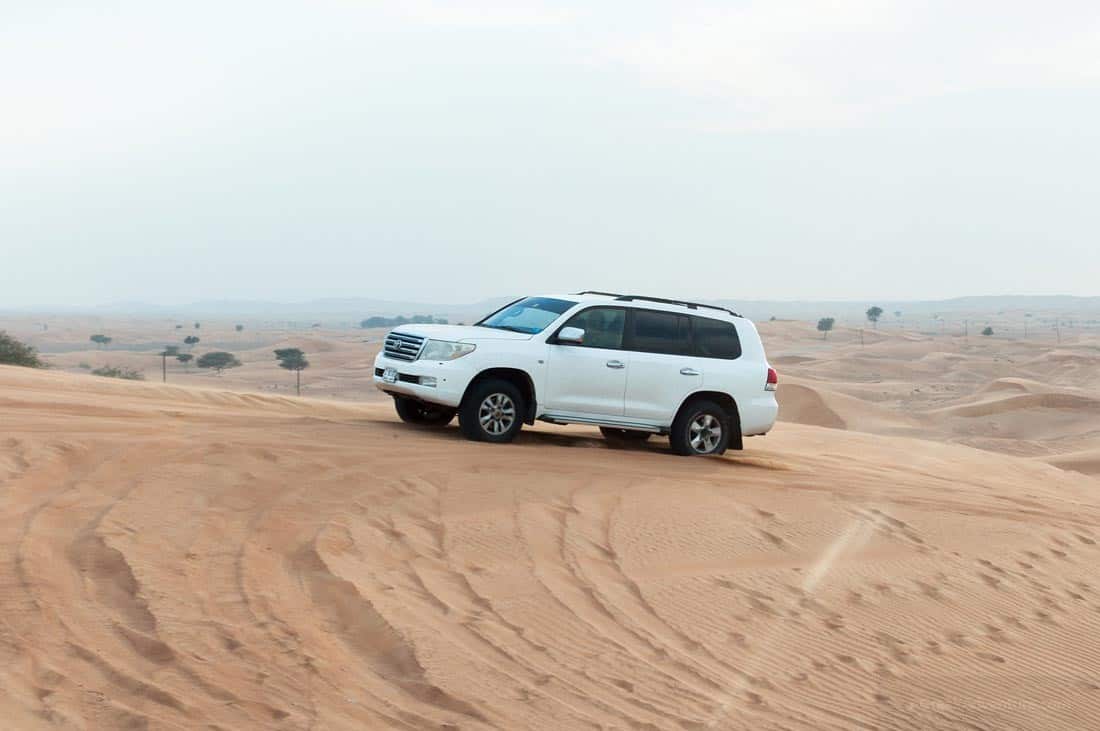 Choose from morning, evening or overnight desert safaris and add high-octane activities such as 4X4 dune bash, quad biking and sandboarding to make it an action-packed off-road tour.
Alternatively, if you want it more relaxed, go for an exclusive Dinner in Desert package, which comes devoid of all heart-racing thrills.
Apart from these, BBQ food, traditional performances (like belly dance and Tanura show), and Bedouin-inspired activities (including henna tattooing, Shisha smoking, and falconry) are part of most evening desert safaris.
Visiting the desert sands is one of the top things to do in Dubai.
Enjoy an atmospheric dhow cruise along Dubai Creek or Dubai Marina
There is no better way to absorb the marvelous nighttime views of Dubai than on a relaxed evening dhow cruise.
A dhow is a traditional wooden sailing vessel that was once indispensable for pearl farming and fishing during the pre-oil era.
But, it's now used as a floating restaurant with the most delicious foods and live entertainment onboard.
Take a cruise across the glamorous Dubai Marina or the historic Dubai Creek; it lasts for 1.5 to 2 hours and allows you to see the unhindered city skyline views in an unhurried pace.
Set aside an evening for Dubai Miracle Garden
This is one of the Dubai attractions that you shouldn't miss, particularly if you're traveling to the city during winter months.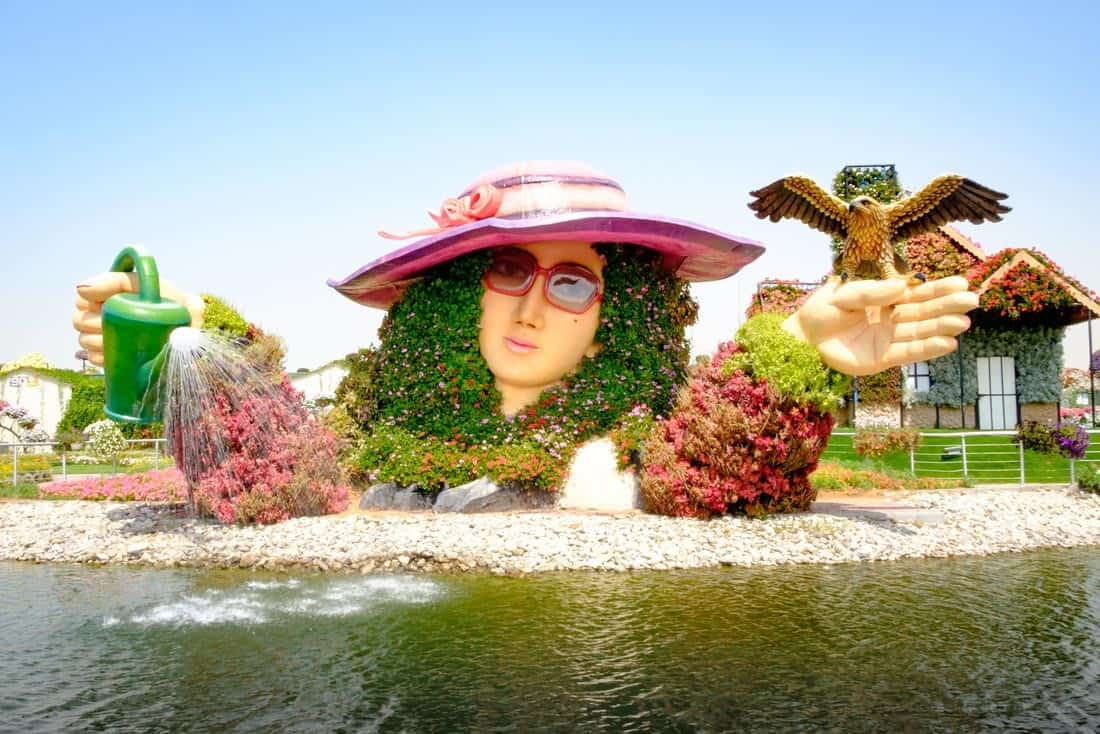 At its over 70,000 square meters space in Dubailand, the Dubai Miracle Garden presents a beautiful floral wonderland, which is something unthinkable in a desert city.
You'll be in absolute awe as you explore its more than 50 million flowers decorated in an array of patterns, sizes, and shapes across its several themed sections.
Be in awe at the Festive Fervor of Global Village
It's yet another attraction which is a part of Dubailand and opens only during winter months.
Visit this ultimate leisure attraction for its festive carnival kind of ambiance and unique concept, which lets you appreciate the culture, traditions, and shopping/dining delights of different parts of the world, with its 30 plus pavilions hosting over 70 countries.
Global Village is at its best during Dubai Shopping Festival or DSF (January – February).
Go on a day trip to Hatta
Hatta maybe just 150 kilometers from Dubai, but it's a far cry from Dubai's ever eclectic crowd and dazzling sights.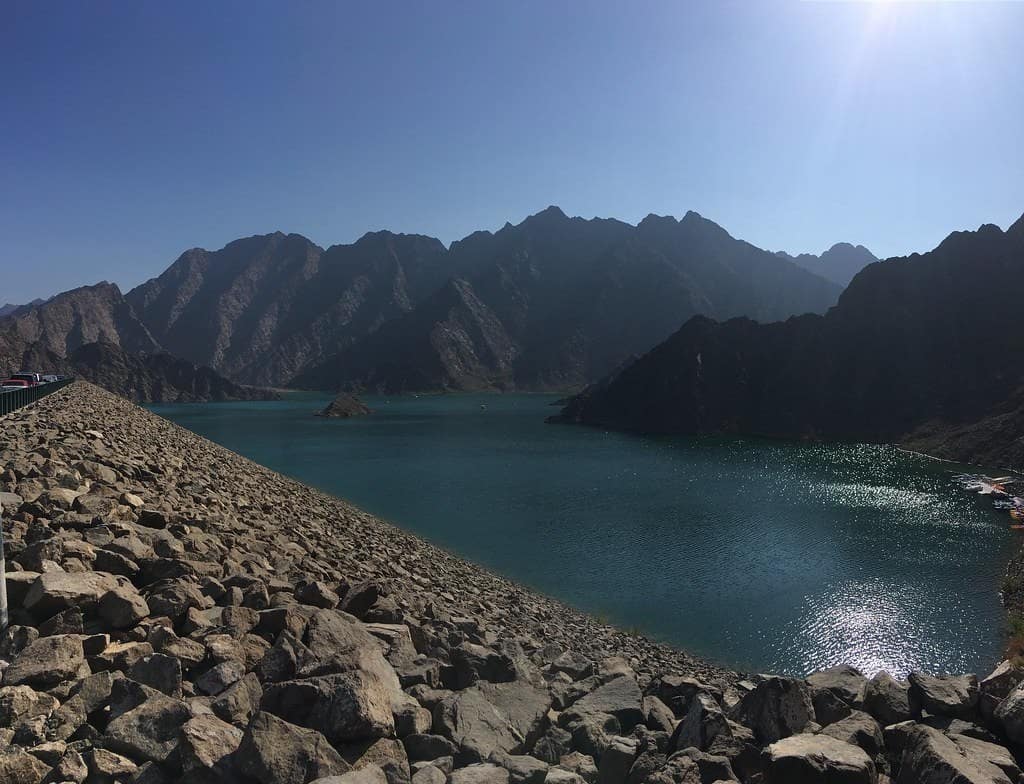 So if you wish to retreat from all, Hatta makes an ideal getaway with its spectacular mountainous landscapes and unpretentious villages.
See Fossil & Camel Rock, stop at Hatta Heritage Village, and experience the rugged charm of the Hajjar Mountains on this extraordinary day trip.
Visit Dubai's Green Parks and Gardens
If you're looking for a tranquil, pastoral escape right in the heart of Dubai, the place boasts of numerous parks filled with sprawling green spaces, shaded areas, BBQ facilities, kids' play sections, etc.
One of the must-visits among them is Dubai Creek Park, which is an ultimate family park with attractions like Dubai Dolphinarium, Children's City, etc.
Then there is Al Mamzar Beach Park, Zabeel Park, and Mushrif Park with replica models of dwellings from all over the world.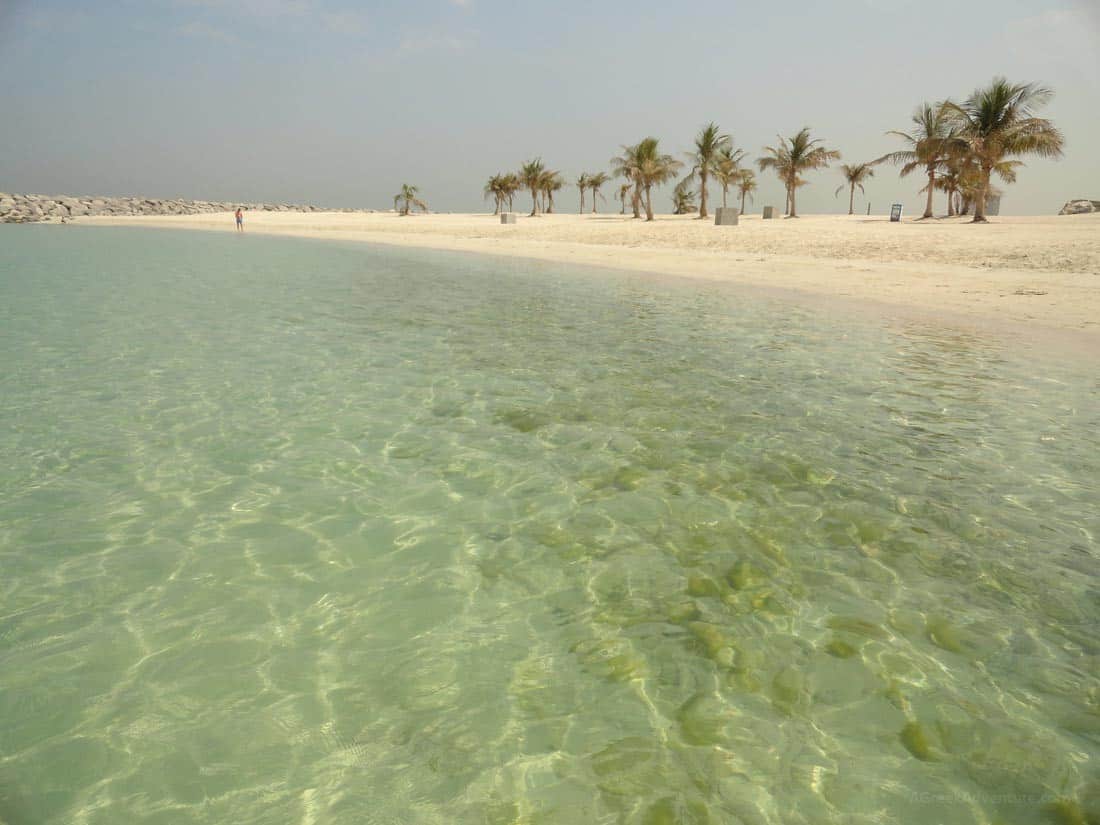 As we wind up this list with the 20 best things to do in Dubai, know that things to see and do in Dubai are much beyond these and are somewhat endless.
Precisely, there is more to Dubai than what your eyes meet, so come prepared to enjoy a Dubai holiday full of memorable moments and surprises!
This post is a guest post from our friend Neha. An avid traveler, Neha seeks out new adventures and experiences in life. She likes weaving her travel experiences into stories for readers.
In her pastime, she loves trekking and listening to music. You can find her on Facebook.