There is a series of important camping safety tips to have in mind and plan your adventure. Although camping seems like a fun outdoor activity, it is a serious thing with many details. But don't worry, If you comply with our list of camping safety tips you can be safe and healthy outdoors.
Also read our camping for beginners guide.
Stay Hydrated
Water is the most important, vital need.
We should not forget to take enough water with us and drink water regularly.
Instead of drinking water when we are thirsty, it is much more important to drink water regularly.
Do Not Pitch Your Tent Near the Water
While determining the area we will camp, we always try to find the right and most beautiful place. Sometimes this search can cause us to make wrong decisions.
We prefer camping at the water's edge since it has a beautiful view. However, it should not be done for a safe camp. Check Big Berkey Water Filter for water filters.
Wild animals visit these water sources at night to feed. If you set up your tent near these water sources; you may encounter these creatures.
So set up your camp at a distance of at least 600-700 feet away from the water. And lastly, never pitch a tent on the edge of the running water. As a result of a rainy night, the water can reach your tent within minutes.
Choose Your Camping Partner Properly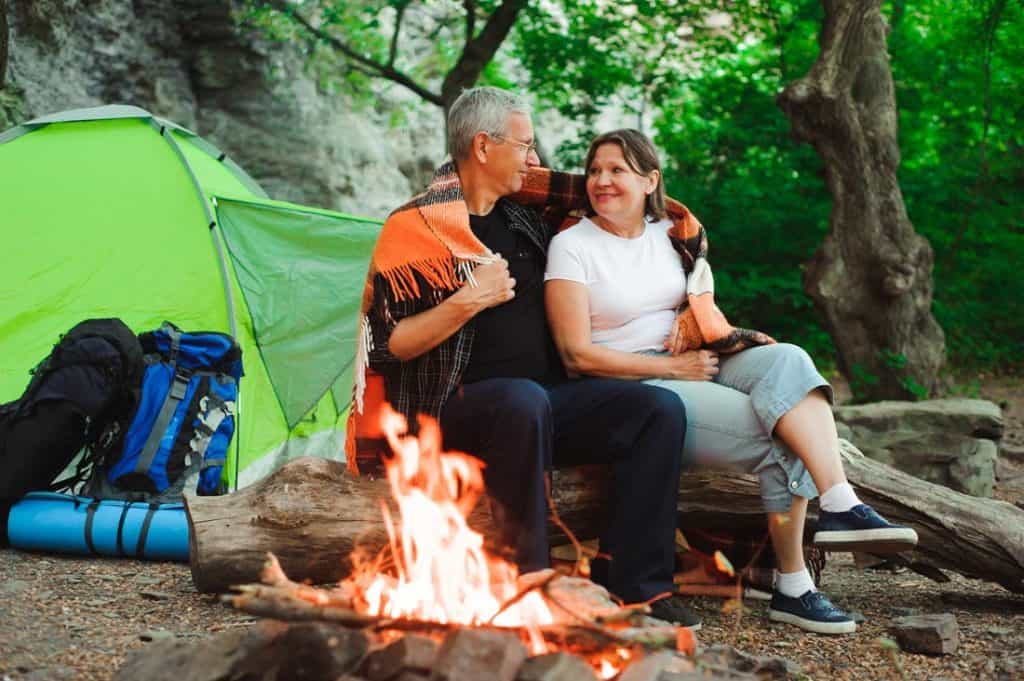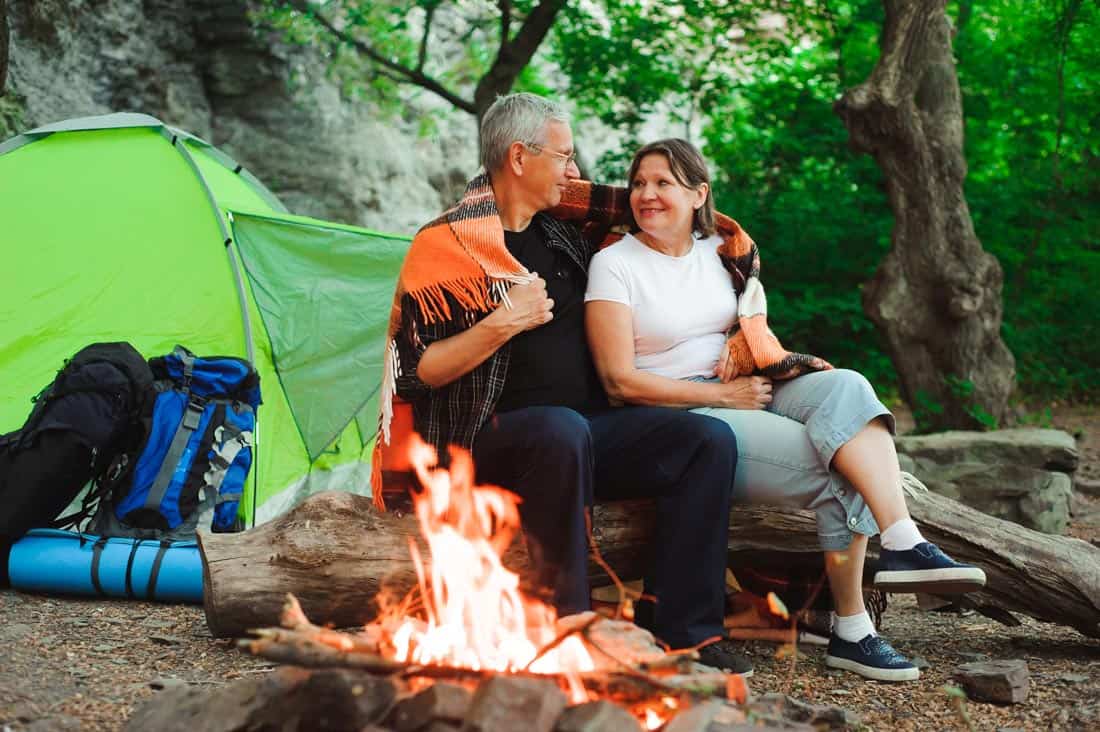 Camps with compatible and problem-free people have always been more enjoyable. As the number of camping partners increases, so does the problem.
So choose your camp buddy well for your outdoor activity.
Your friendship may get worsen as a result of the inability to manage the tensions that may arise as a result of the aggravation of physical conditions.
Even if you have complete confidence and are a master camper, you should definitely go with a buddy.
Because there may be a lot of negative things that can happen to you in nature and you may not be able to fight these negativities on your own. That's why a reassuring friend is always good.
Watch out for Wild Animals
Do not forget that we're the guests in the forest or land we will go to. Therefore, act as a guest and respect the natural habitats of living things.
Do not leave food, drinks, and fragrant things in your camping area before sleeping. If there are such things, pack them in an airtight manner and hang them (in a bear canister) on a tree 200-300 meters away.
Look for tracks on the ground, stay away from animals' crossing points.
If you have a curious guest around you, fire a few hands before you go to sleep with your sound gun (if you have it) so that you can drive them away for a while.
And again, when you wake up, if you do this as soon as you get out of your tent, you will not be faced with living creatures.
Be Prepared for Insects
When it comes to camping, remember that small creatures can cause problems as much as large creatures. The bite of a small tick insect might even result in death. Note the following to avoid this situation.
Be sure to wear long sleeves and pants during trekking.
While walking, make it a habit to center the paths. Ticks are mostly found in leaf residues close to the ground.
It is possible to keep the insects away from your skin by putting your pants in socks during periods of ticks.
Get this cost effective insect repellent.
Inform Your Close Friend and Family About Your Trip
Before going for outdoor activities, print out the map of your destination, and work on it.
Give a copy of these prints to your friends and family.
Depending on your financial situation, satellite phones or GPS devices will also be very useful in both navigation and emergency situations.
Watch out for Lightning
Rain in the camp is quite enjoyable. However, perhaps the biggest threat in the camp is lightning. If you feel that there might be lightning soon, be sure to do the following things:
Do not stay in the tent, aluminum materials in the tent can attract lightning
If your car is close, wait in your car until the storm is over
Stay away from the trees
If there is a cave nearby, you can take shelter in the cave, caves are the safest places in these situations
Stay Alert to the Storms
As a result of sudden pressure and temperature changes, you may suddenly encounter stormy weather. In such cases, the weather suddenly changes, and rain begins with the storm. In this case:
You should stay away from the rivers and go to a safer place such as a cave or a car
You should stay away from old trees, they may crack and fall on the tent
If you don't have cars of caves nearby tighten the ropes of the tent to make it more stable and robust
Take your food to an area where they will not be affected by the wind and rain
And if you're into winter camping, choose a proper cold weather sleeping bag.
Do Not Eat Everything You Found in Nature
The right food choice is very important when camping, but there are even more important things such as the source and storage conditions of these foods. Therefore:
Avoid eating grass, fruits, and mushrooms you found in nature.
Just because a water source looks clean it doesn't mean it's drinkable, I recommend using a small water filter for that.
Stay away from perishable meals, prefer canned food.
Do Not Leave Your Campfire Unattended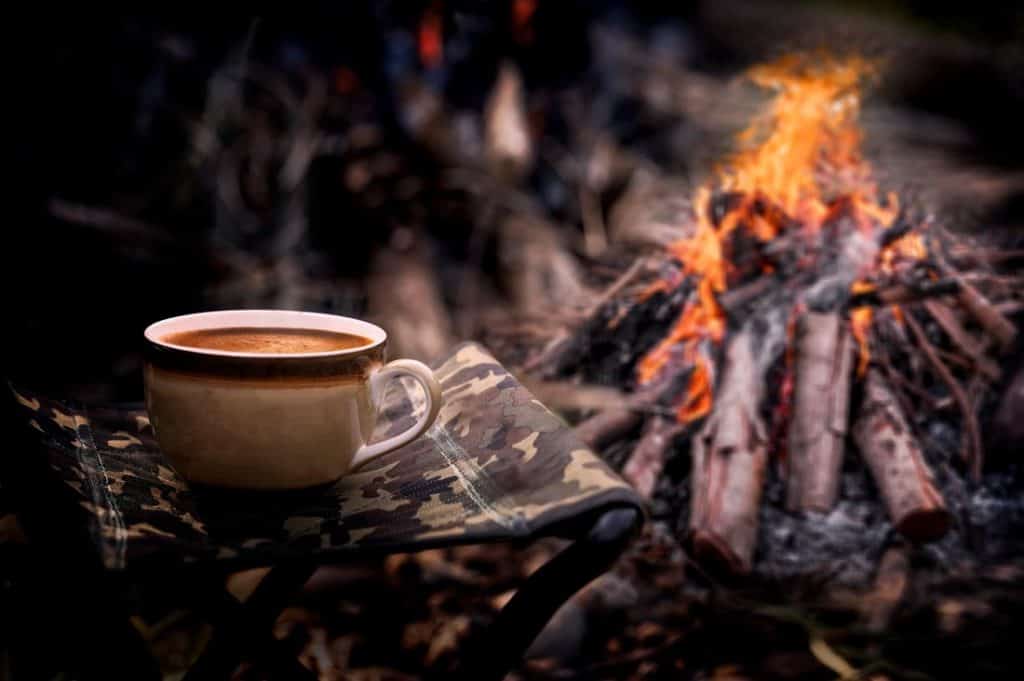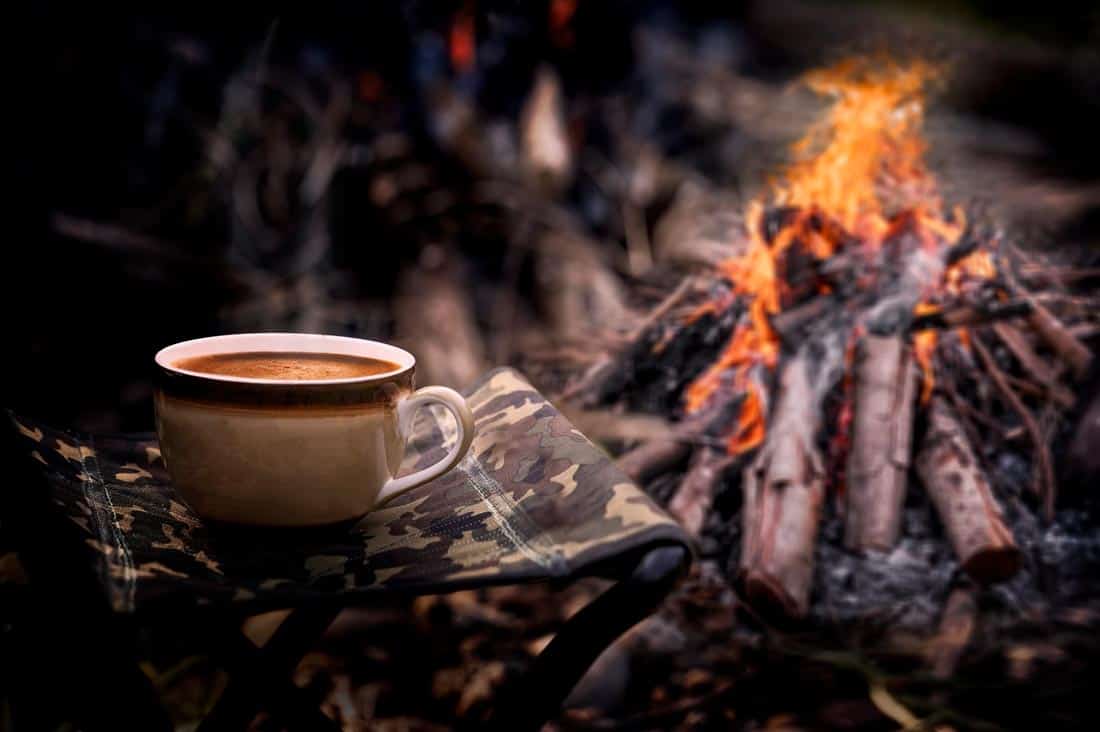 Fire is one of the most common threats in nature. So to do your camp more safely, note the followings:
Do not build a campfire next to old and low trees.
Make sure the fire area is surrounded by rocks.
Never leave your campfire unattended, especially before you go to sleep make sure the fire is put out.
Always Keep These in Your Backpack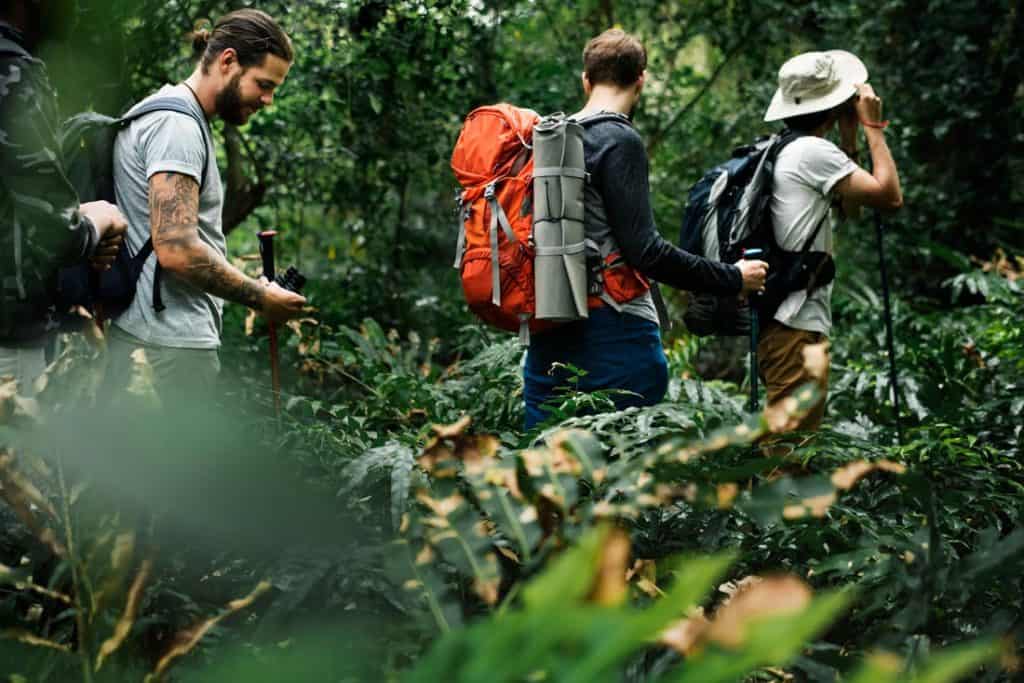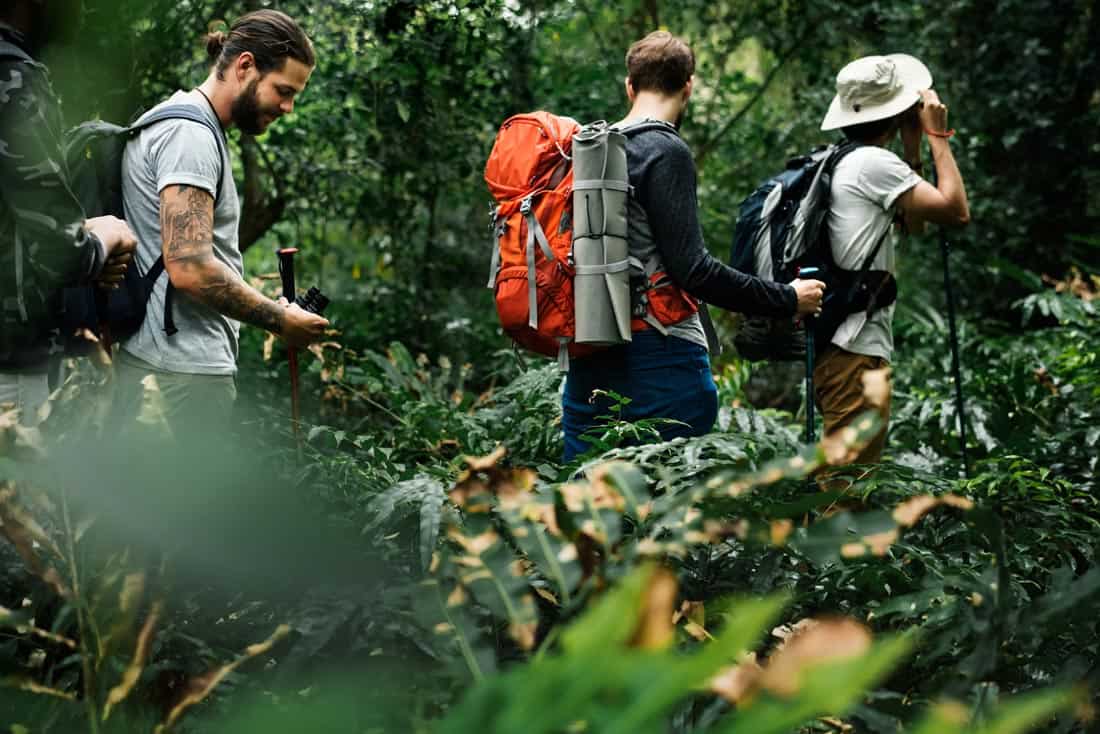 Some things can save lives even if they are small. A few pieces of equipment would protect you from many negative situations in the camp.
Have a warning whistle with you. In emergencies, you can send a warning sound to your friend.
Take a thermal blanket that will protect you against hypothermia in winter camps. It is very cheap and takes up almost no space.
Have a spray against bears, a sound gun or torpedo against wolves. It is not clear when and where you will meet.
Read our post for Ultralight backpacking.
Prepare a Small First Aid Kit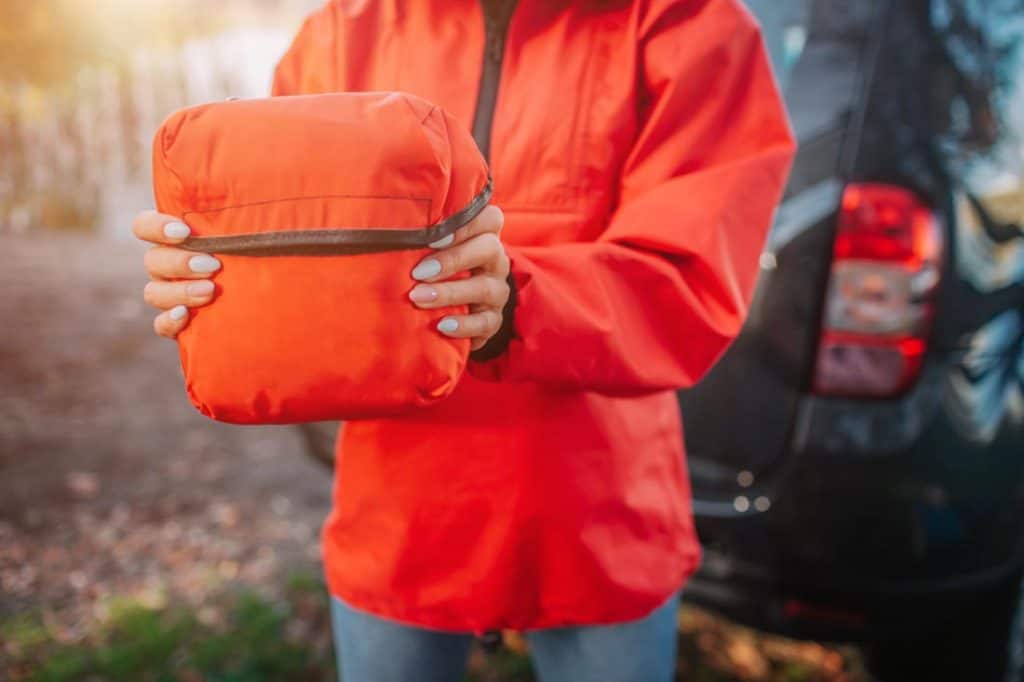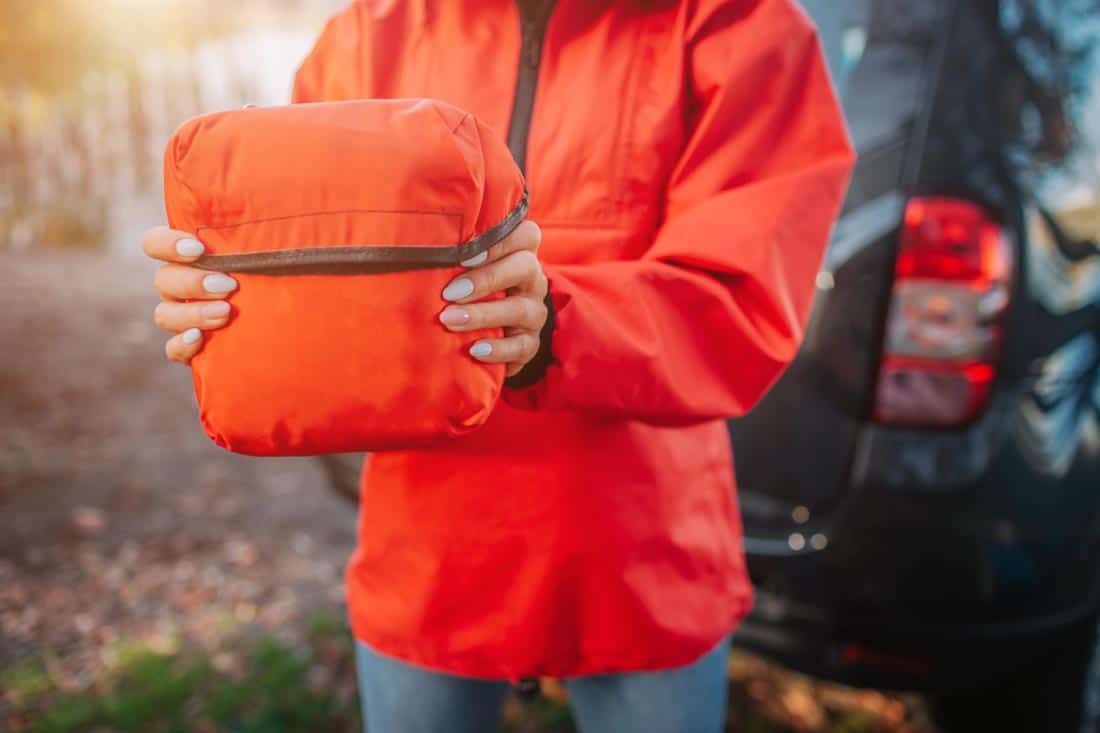 At some point, nearly everyone needs a first aid kit.
If you are considering a camping trip, getting a travel-appropriate first aid kit is essential to your health.
The best camping first aid kit should come loaded with products to assist with any possible complications, including medicine and emergency equipment that can save lives.
Choose Your Gear Properly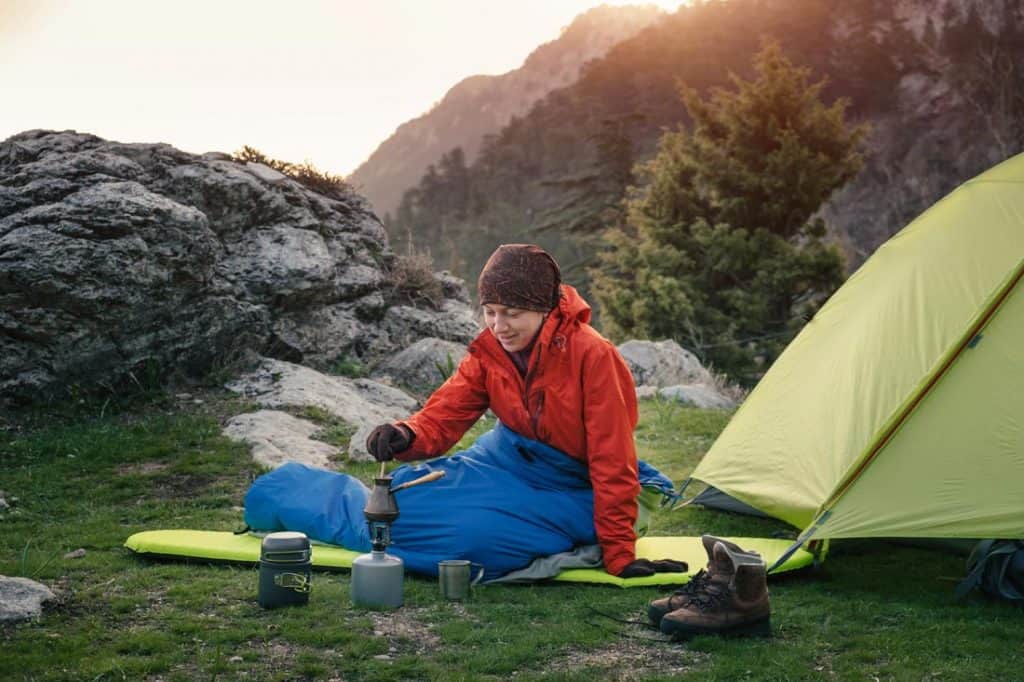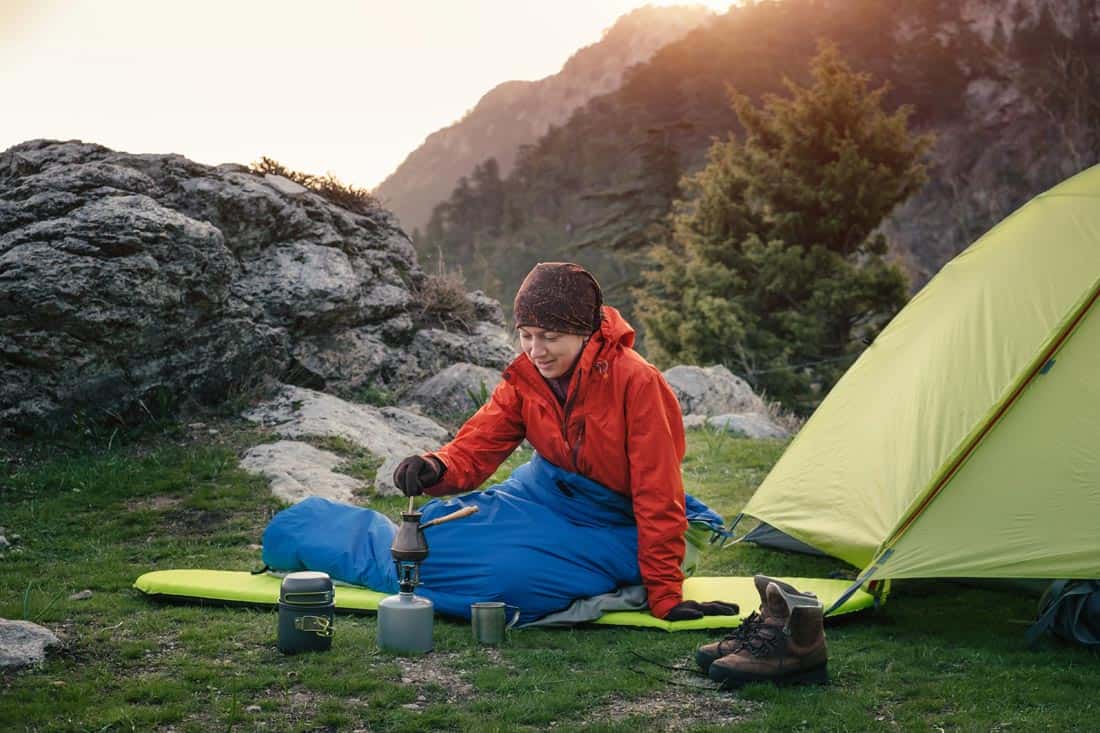 The sleeping pad is one of the vital gear for camping, especially If you have a bad back, or if you're a side sleeper.
Sleeping on an uneven surface may cause a sore back and it can make your life miserable for months. Therefore choose a proper sleeping pad for bad backs, preferably more than 3" thick.
Frequently Asked Questions for Camping Safety Tips
What to Do When You Encounter a Bear?
First of all, the classic dead imitation will not generally work. It is often a wrong move to run away from the campsite or its surroundings when you encounter a bear. Instead, you can try to look bigger without turning your back and making eye contact with the bear, or you can also shout loudly to show that you are not an easy bite. Pepper spray is one of the effective weapons. It works if it is used correctly and on time.
What to Do When You See a Snake?
In nature, we often encounter snakes in 2 situations.
When we step on it without realizing it: if this is the case, move away quickly.
When we noticed the snake in advance: If this is the case, firstly stop, don't move and observe the snake, if it is stuck in the corner, slowly back off. If you move slowly, you will not be perceived as a threat and the snake is less likely to strike.
What to Do When You Encounter a Wild Boar?
The thing is, most wild animals attack when they feel threatened. So if you encounter a wild boar, do not make sudden moves, slowly move away from the animal and give it a clear path for an escape.
If you liked our article for camping safety tips then also read Best Warmest Thermal Underwear For Extreme Cold Weather.