Cruising trips are often associated with slow-paced excursions and relaxation activities. In reality, however, you can have a hell of an adventure on a cruise. Many cruise itineraries offer exciting opportunities to explore beautiful beaches, learn about the destinations' history, taste their cuisine, and get familiar with their culture.
And if you are a thrill seeker, the adrenaline boost will be at its highest when exploring remote islands and unraveling the beauty of nature.
Whether you want to wind around remote islands or navigate rivers, these destinations will float your boat. So, make sure to check them out!
Galapagos
Visiting the Galapagos Islands is an experience like no other. Even if you're not interested in learning more about Charles Darwin's theory and how he established the foundations of evolution, you can still have a beam of adventure.
Galapagos is located west of Ecuador, and it's an archipelago that consists of various volcanic islands. It boasts incredible biodiversity and a marvelous ecosystem where endemic species thrive. Islands like Fernandina, Isabela, Espanola, and Floreana are famous for their wildlife and offer great hiking trails accessible by boat.
The Galapagos Islands were famous among whalers and pirates who used to plunder the islands for tortoise meat during the 17th and 18th centuries. But Galapagos is also known for its stunning scenic views and beaches like Gardner Bay and Kicker Rock.
Thus, we recommend booking a cruise to visit Galapagos as the best way to explore the  mesmerizing scattered islands of the archipelago. Check for private Galapagos tours to enjoy custom-tailored itineraries and safe adventures!
Indonesia
Indonesia is best explored on a cruise trip. It's an area consisting of more than 18,000 islands scattered through the Pacific and Indian Oceans. Indonesia is known for its volcanoes, giant reptiles, and crystal-clear waters.
Bali is the main tourist attraction, where you can explore the volcanic chain of islands, continue to the island of Java, Lombok, Rinca, and Sarangi and take a trip to the Komodo National Park. Furthermore, your adventure can take a stroll towards the Banda Sea, South Sulawesi highlands, and Borneo reserves. On Borneo, you can see the orangutan reserves and look closely at these unique species.
Then, you can explore the jungle-clad hills of Tana Toraja and take a panoramic pic of the boat-shaped houses. It's recommended to take a longer cruise through the Banda and Celebs seas and enjoy the pristine corals of the islands.
The Kimberley
A trip to Kimberley will take you on an unforgettable aboriginal adventure, where you can learn more about the Aboriginal culture, explore the endless reefs and travel through the rugged desert. The Kimberley is located in Western Australia and is the ultimate butchness of wilderness. The area boasts tumescent boabs, indigenous villages, and beehive-striped rocks.
The cruise is a perfect option to explore the Kimberley because the roads are an abstraction or non-existent. Among the highlights of your trip will be the Horizontal Falls, a phenomenon that defies gravity, and the Montgomery Reef with its shrinking tides.
You might also visit the Bigge Island, where the Wunambal people created the first rock art depicting their contact with European explorers. Then, you can continue to Cape York and Torres Strait Islands before you hop on the Great Barrier Reef.
Alaska
Alaska is an exciting destination for many adventure seekers. And it's more than just a home to the world's biggest glaciers. It's a connection of wildlife abundance, northern lights, and mountains.
You can watch stripes of colors bursting from the sky and dancing around while admiring the northern lights. Then, visit the glaciers and prepare to remain speechless throughout the entire journey on the ice. Alaska is home to approximately 100,000 glaciers, many of which are on the roadside, so you can easily access them.
Besides the landscapes, the wildlife is one of the main reasons to book a cruise to Alaska. You will see animals like black bears, grizzly bears, whales, wolves, puffins, reindeer, sea otters, moose, caribou, etc. The list can go on, but you get our point, right?
And a short trip to the wildlife resorts will get you hooked on exploring Alaska. You can see sea lions, orcas, sea birds, eagles, and many more!
Costa Rica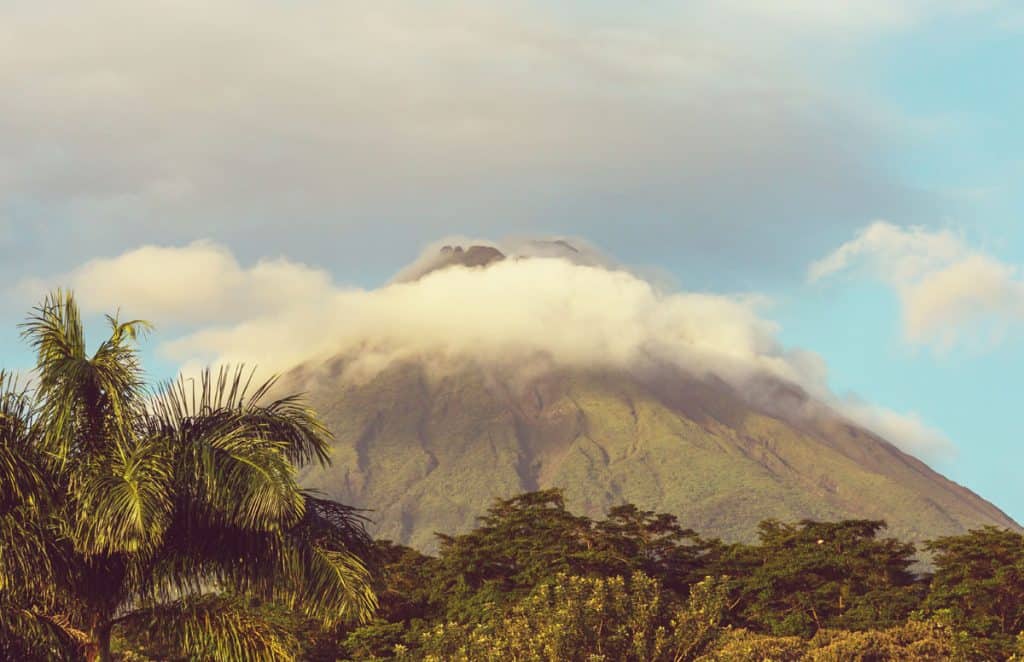 Costa Rica is one of the best adventure-thrilling spots for activities like zip lining, cave tubing, canyoning, river rafting, etc. It's also the best spot for observing wildlife like sea turtles, macaws, and sloths.
But Costa Rica has its glamorous charm embedded in the city of San Jose. This capital became the ultimate stop for people who love to shop and eat, so many bars and restaurants are located in the area. According to some estimates, Costa Ricans drink around 6 cups of coffee daily, making coffee one of the economy's main drivers.
There are six active volcanoes and 60 dormant ones, making Costa Rica the home of geothermal hot springs due to the geological nature of its creation. This country is also the hummingbird capital of the world, a leading area for bird-watching activities.
Over 50 species of hummingbirds live in Costa Rica, and some of the types you can encounter are the woodstar, the coppery-headed emerald, and the violet sabrewing.
Copyright: Tobias Tullius on Unsplash I License: CC0 Public Domain
Sepik
Usually, the most adventurous sites are those that are far from the modern world. These include remote areas, culturally-enriching villages, and diverse islands. Such a location is Sepik in Papua New Guinea.
You can book a multi-day river cruise and visit the lower, middle, and upper regions of the area, explore the villages and participate in a colorful dance with the locals. The villages of the Chambri Lake depict the simplicity of life, where the inhabitants live by simple rules, hunt for food, and treasure their customs.
Rio De Janeiro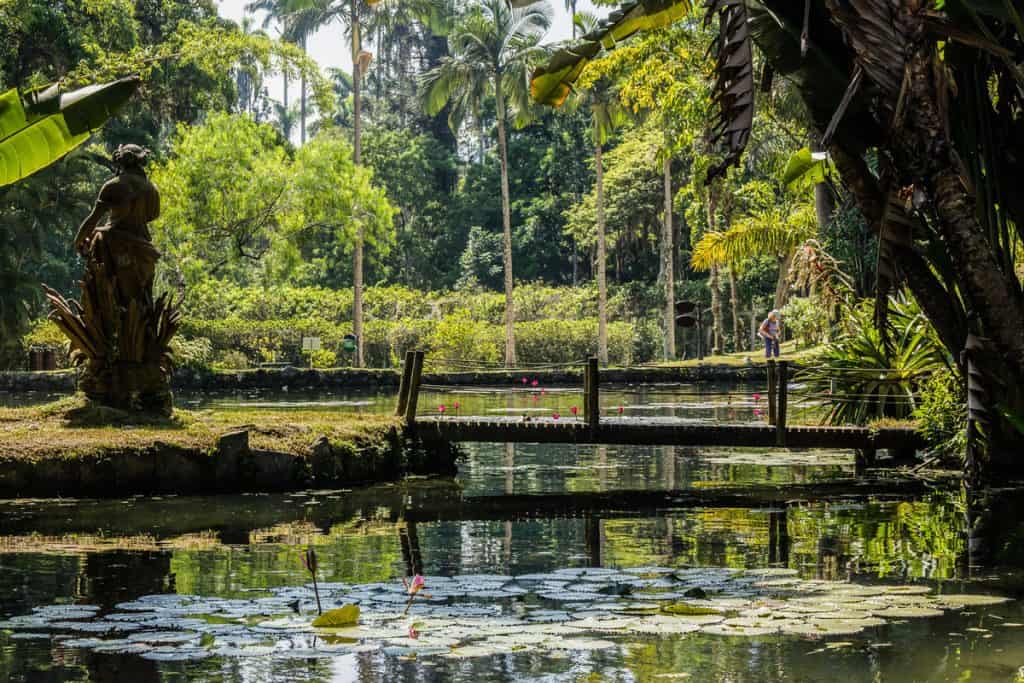 Rio de Janeiro is the capital of Brazil, a vibrant city that boasts plenty of adventures. You can take a trip to the Amazon and take a rainforest tour. The highlights of Brazil can be discovered via a jungle tour, a day tour to the authentic city of samba, or amazing hikes through the imposing mountains of Rio.
Whether you're wandering through the city of Rio de Janeiro or relaxing on a remote beach, the samba rhythm will follow you anywhere.
And while Rio de Janeiro is surrounded mainly by land, there are plenty of hikes that lead to enchanting sceneries of towering trees and broad palms. The city is the ultimate blend of the urban and natural, a perfect ratio of adventure.
The stunning coastlines are the mainstream attractions in Rio. The most famous beaches, like Ipanema and Copacabana, endorse their features and offer a perfect beach experience where you can get a tan and socialize.
Book Your Cruise
Now that you're familiar with some of the best cruise destinations, it's time to pack your bags and make that reservation. A cruise holiday will offer you lifelong memories, new friends, and unforgettable experiences. Not only that it's unique, but it's also equally inspiring and will reward you with a new love for life and adventure.