We went to Cappadocia, Turkey and we tested a few of our gear. With that in mind, we are proud to present you with our AKASO V50 Elite Review. This is a 4k action camera, which can easily be your standard camera in 1/5th of its size.
Some of life's most memorable moments happen so quickly that you hardly have time to process what's happening before they're over, let alone reach for your camera to snap a photo or video. A small-sized action camera does that, without compromising the quality.
That's why adventurers, travelers, and the ever-prepared alike have all thrust action cameras into such popularity in the last decade.
There are many small-sized action cameras out there. GoPro might get a lot of attention for space it occupies within the action camera realm and is indeed a good camera, but it is also rather expensive.
That is why many seek for alternatives.
Another product matches the features of even the most advanced GoPro models and comes at a fraction of the price: AKASO V50 Elite WiFi Camera. Read our Akaso V50 Elite Review and use the discount provided by AKASO.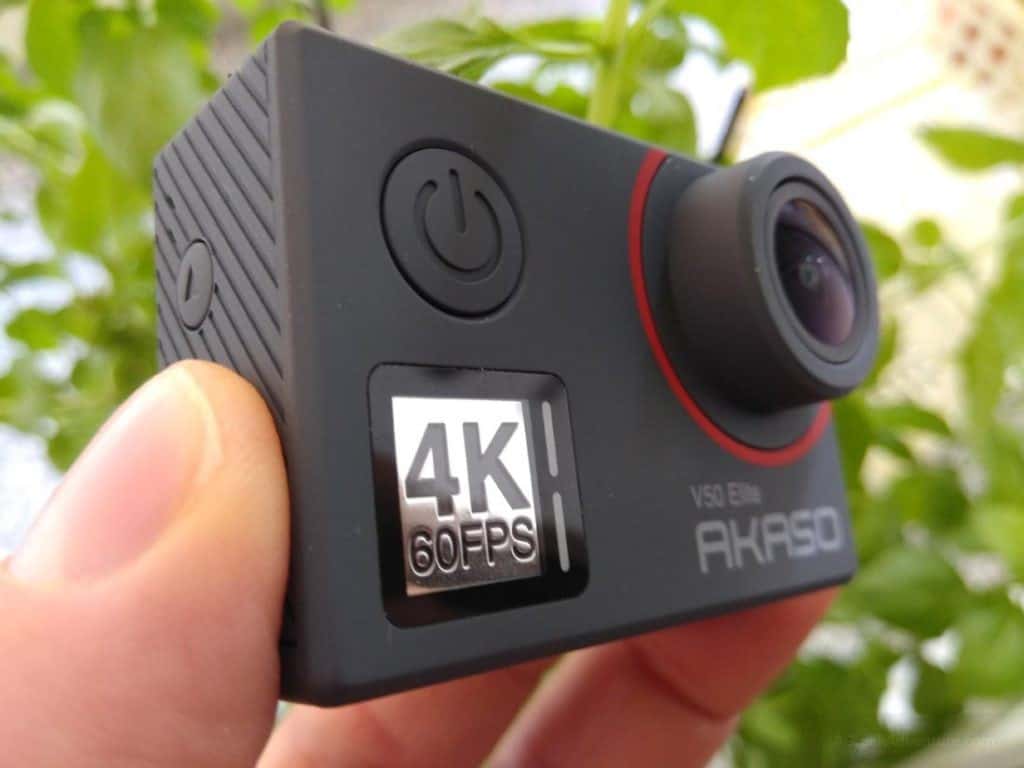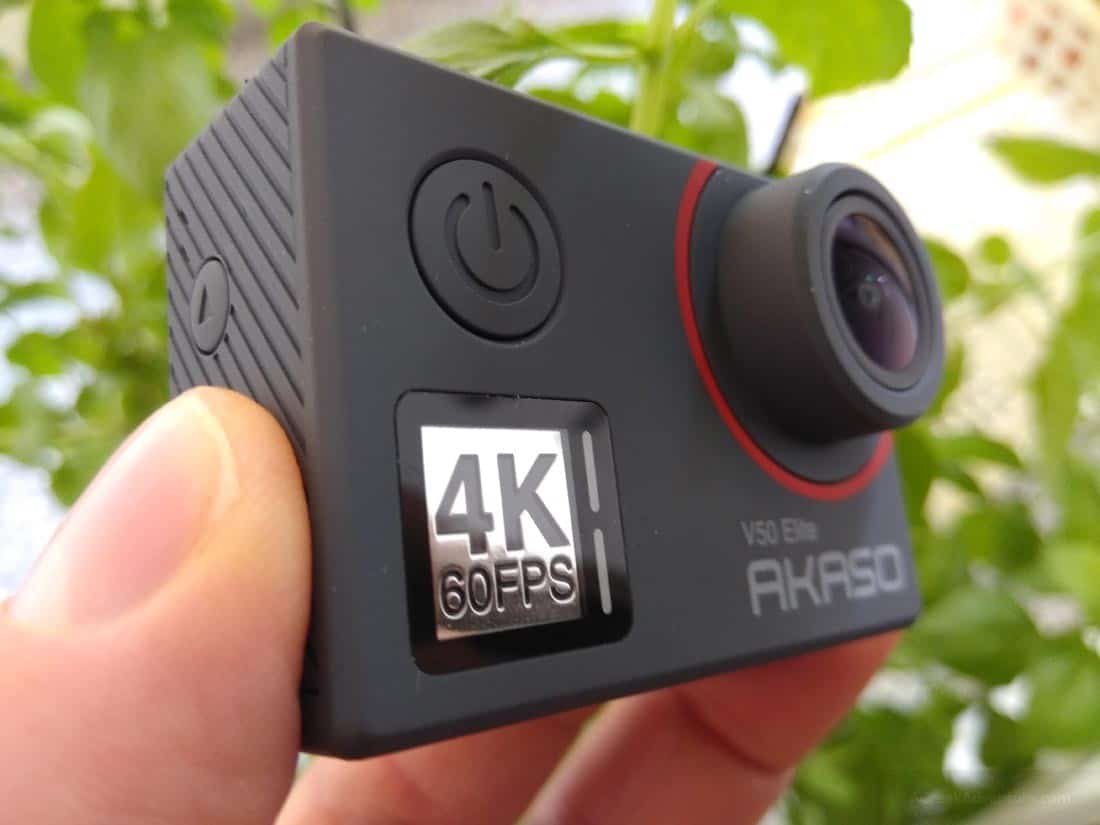 This camera comes at a rather affordable price with a fantastic quality of video and still photos. You wouldn't expect all the features it has at the cost of $139.99.
Our AKASO V50 Elite Review
For starters, it is not "just" another 4k action camera or just a sports camera.
It carries more goodies than other 4k action cams out there. That can also be your standard camera, especially for taking videos or pictures that don't require a telephoto lens.
AKASO V50 is almost half the size of the average palm.
So, what exactly makes this action camera so great? We took it for a spin in the exotic landscapes of Cappadocia, Turkey and we write our impressions.
Light Conditions for the Akaso V50 Elite Review
Light and shooting conditions in Cappadocia change all the time due to the terrain, rocks, and vast long landscapes.
There are many caves with bright grey volcanic colors outside, switching to a lack of light inside.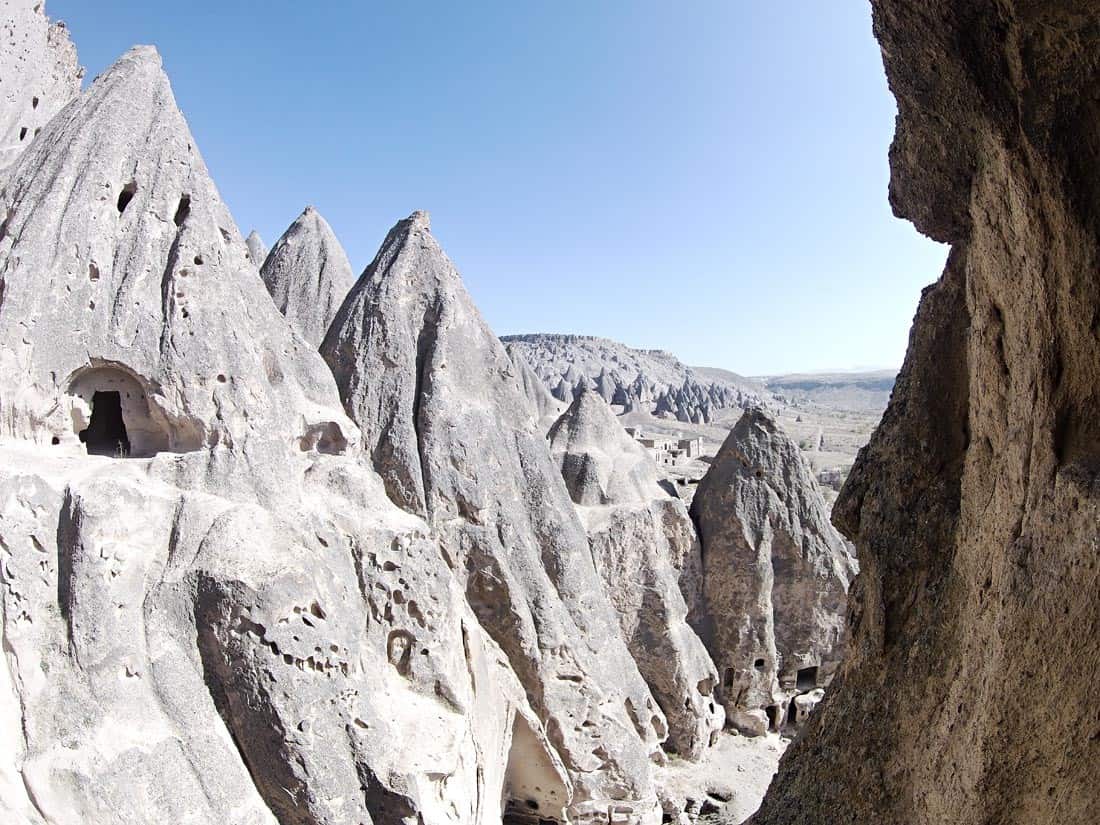 Shooting with a camera in such changing conditions was a bit tricky as we used it all day long.
Our Experience with AKASO V50 Elite
It features every possible function you could want from an action camera, but at a price that won't leave any wallets feeling significantly lighter.
The price is so low it's hard to believe at all.
To further illustrate, let's dive into some of the specific features that this impressive product has to offer.
Image Quality of AKASO V50 Elite
The most important specifications of any camera (particularly one designed to be used in especially high-excitement moments) have to do with picture quality.
This is one of the main components that make the AKASO V50 Elite so desirable. It features several different specifications to ensure superior picture quality regardless of the conditions around it.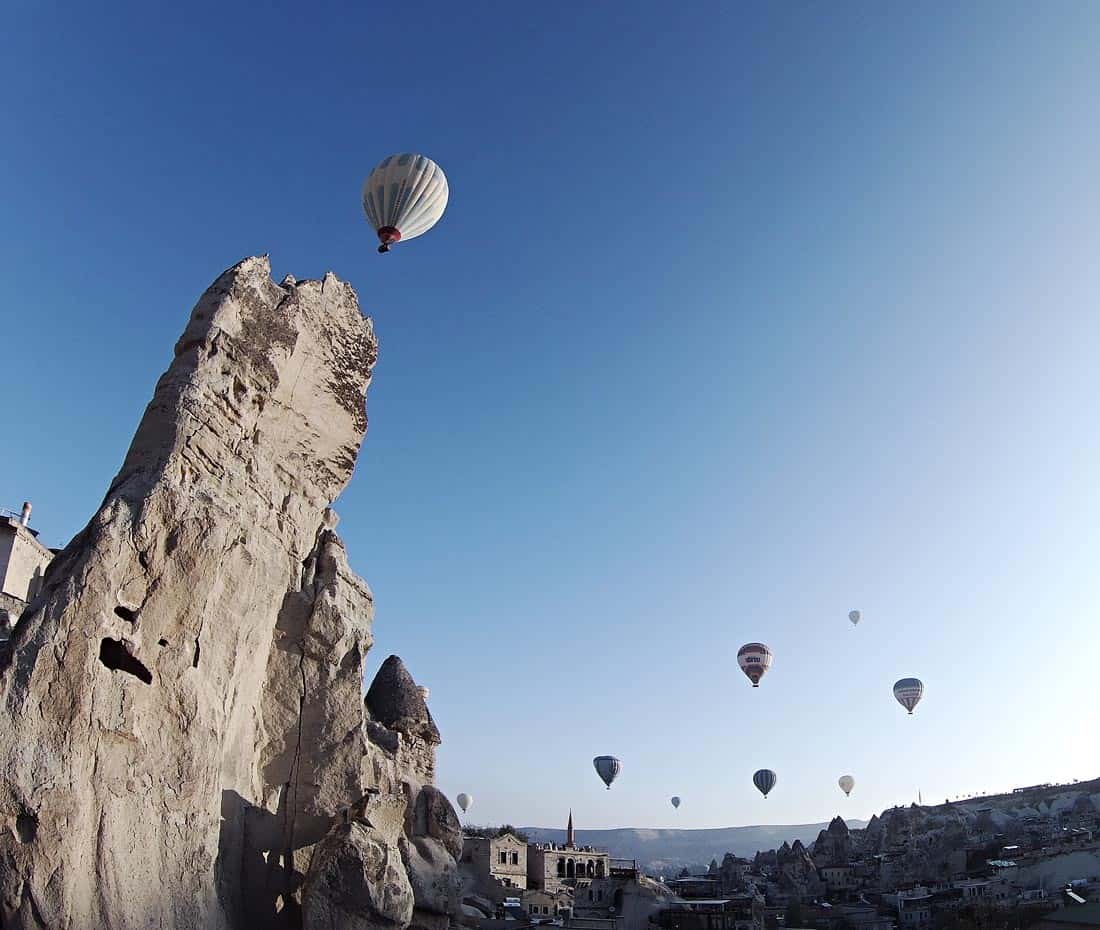 Native 4K video (4k 60fps) or 60fps Recording
It doesn't get much better than 4K picture quality, and this level of quality comes standard on the AKASO V50 Elite.
Not only that, but video recording is equally high.
No matter if users want to capture their rundown on an especially dramatic ski hill, the view from the top of their trek to Machu Picchu, or just a clear photo of themselves in a happy moment, the AKASO V50 Elite will undoubtedly deliver.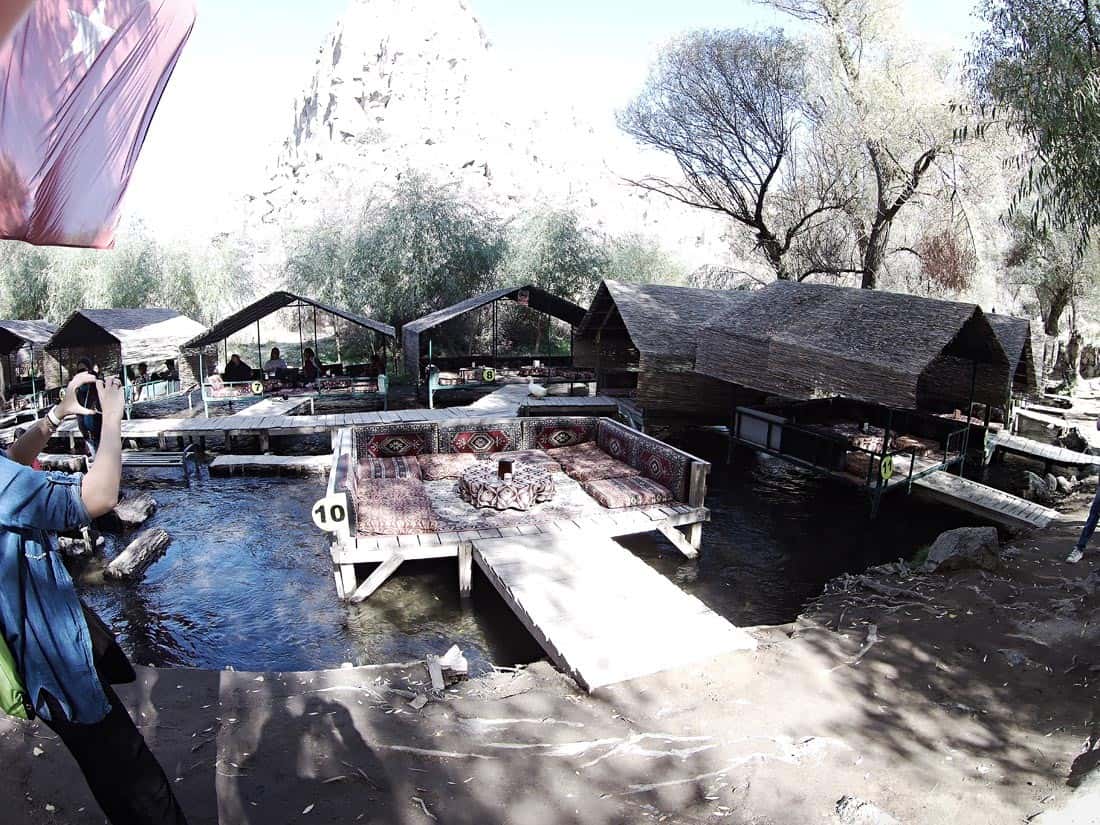 Electronic Image Stabilization
Action cameras are designed to be used in impactful moments, and that is a fact. Thus, it should come as no surprise that the AKASO V50 Elite also comes equipped with advanced technology that works to stabilize images.
This means that no matter how jarring an experience might be, the camera will still capture a clear and engaging photo or video.
Touch Screen Display
Without seeing what's recording, you simply can't be sure that the pictures or videos are coming out the way that you want them to.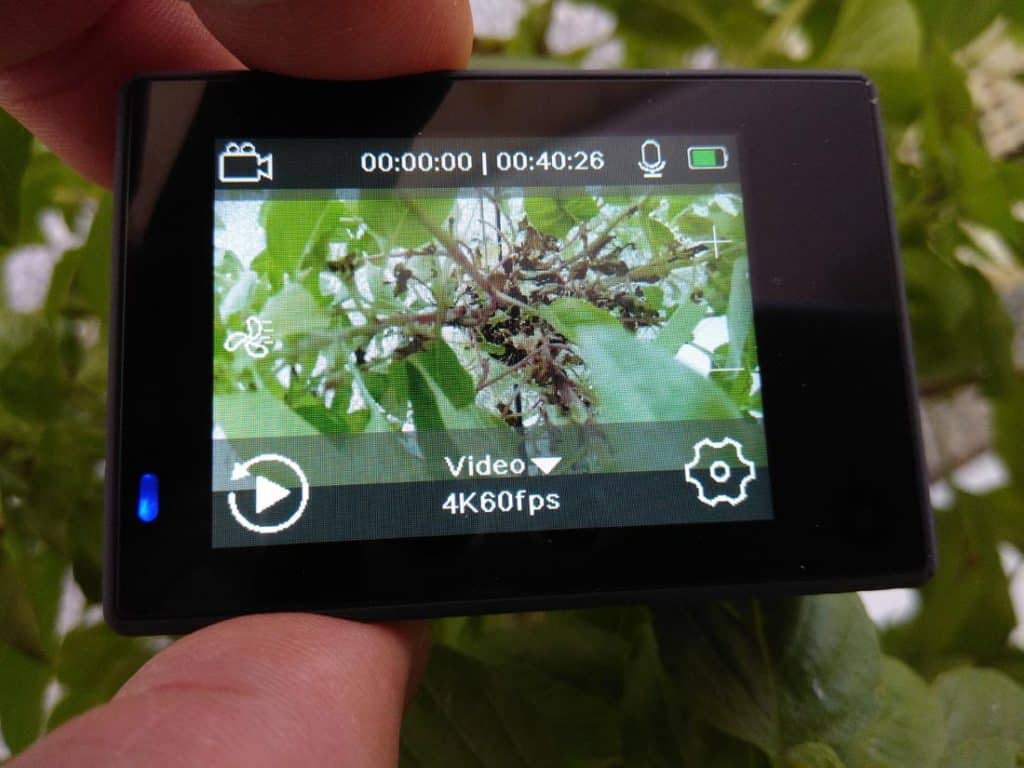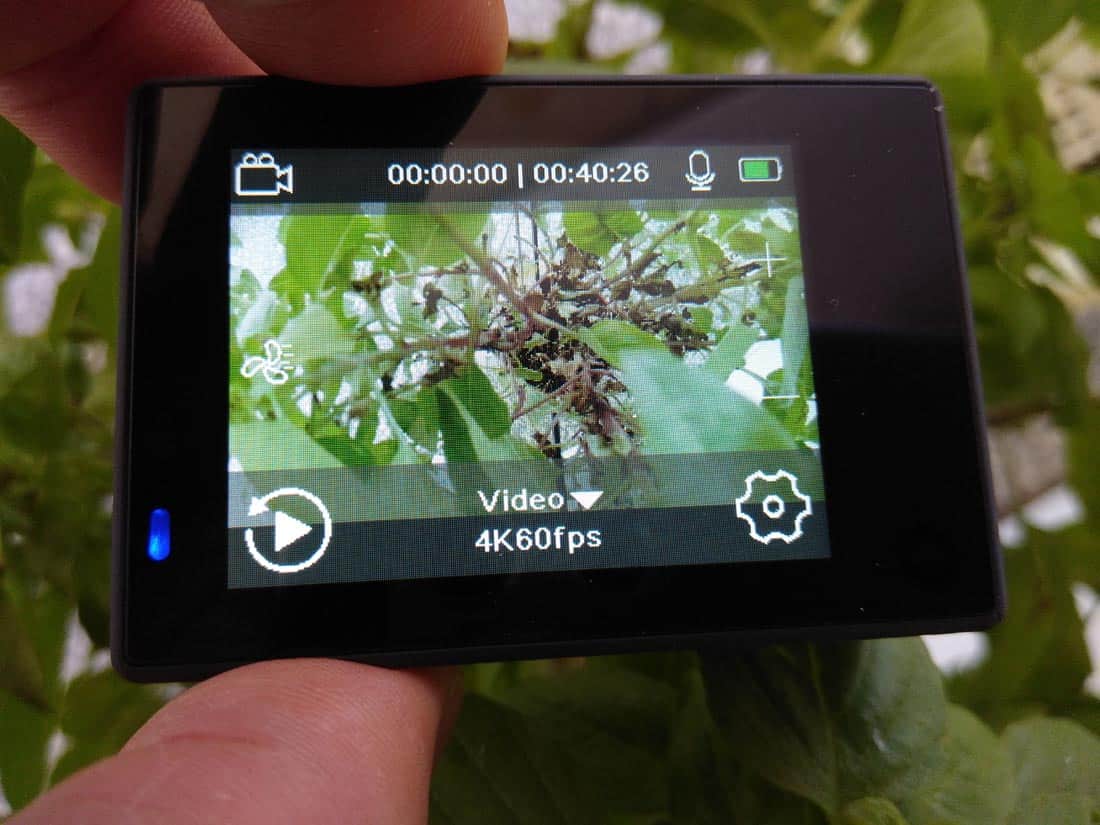 Luckily, the AKASO V50 Elite features a 2-inch touch screen display, so users can be absolutely sure that what they're capturing is high quality.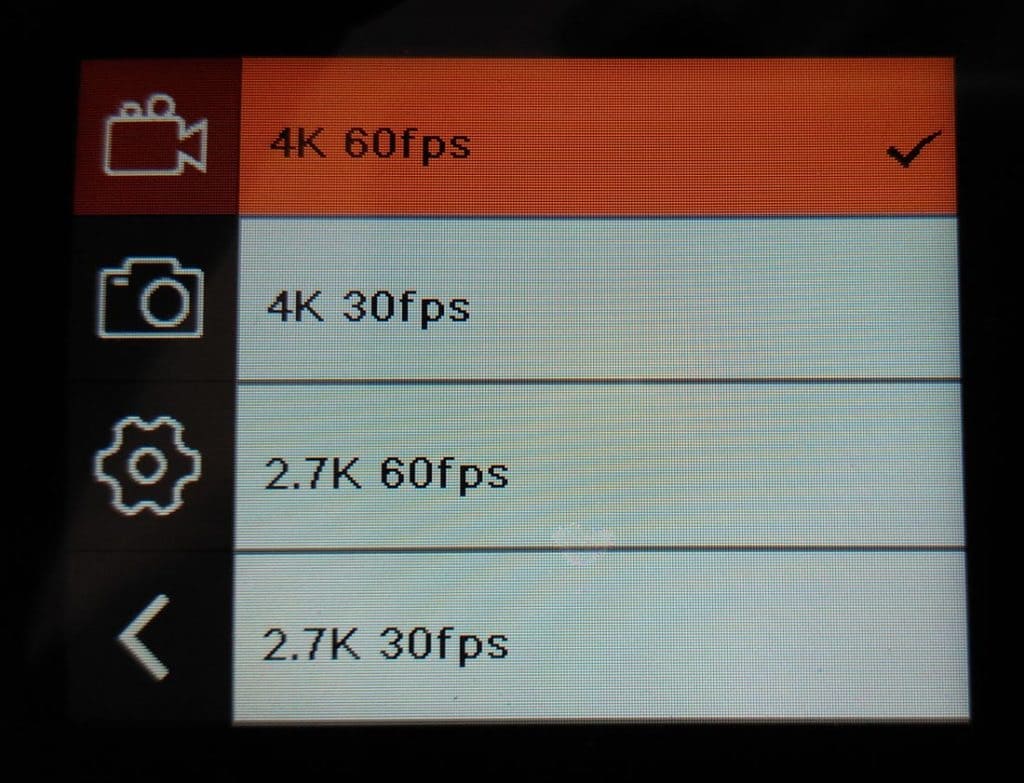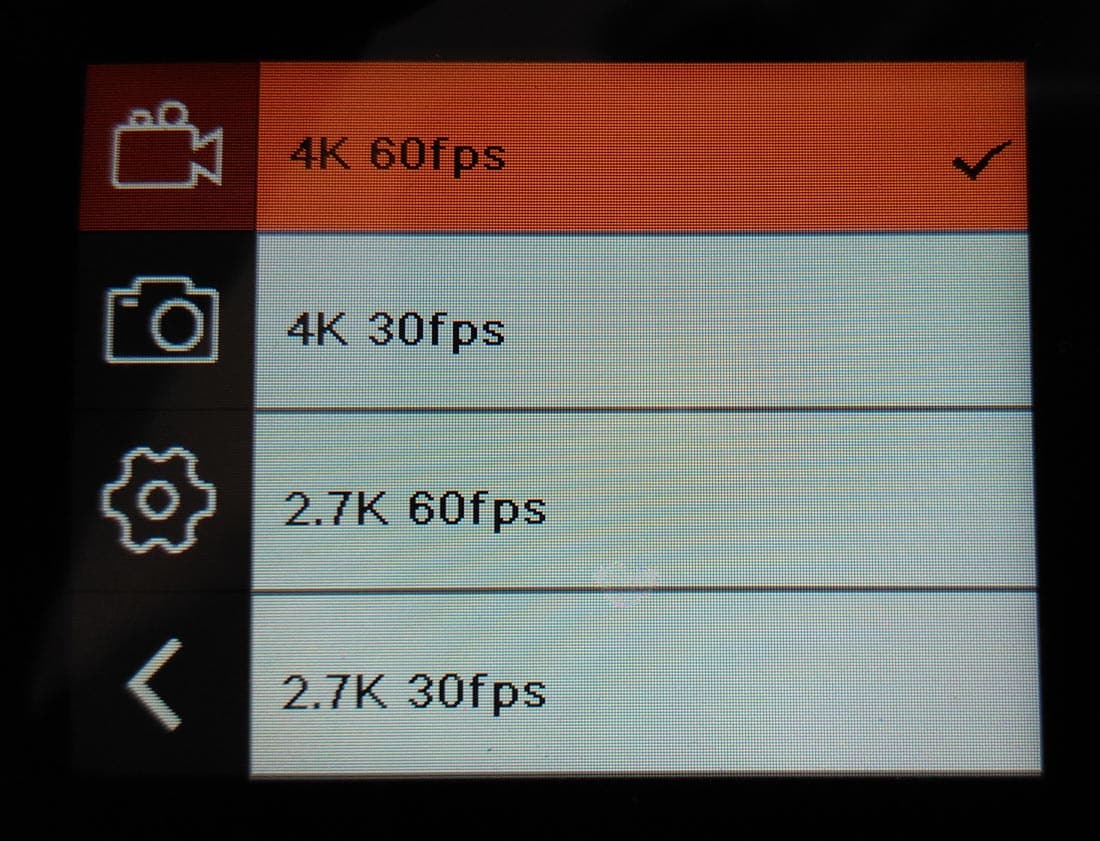 Picture quality is a massive part of what makes this camera such a great buy, but the perks of the AKASO V50 Elite certainly don't end there.
Adjustable View Angle
No two experiences are exactly alike, so capturing each experience requires its unique considerations.
That's why AKASO equips its V50 Elite with the ability to shoot in full, medium, and narrow.
Additionally, a distortion calibration feature helps improve those images that don't come out precisely according to plan.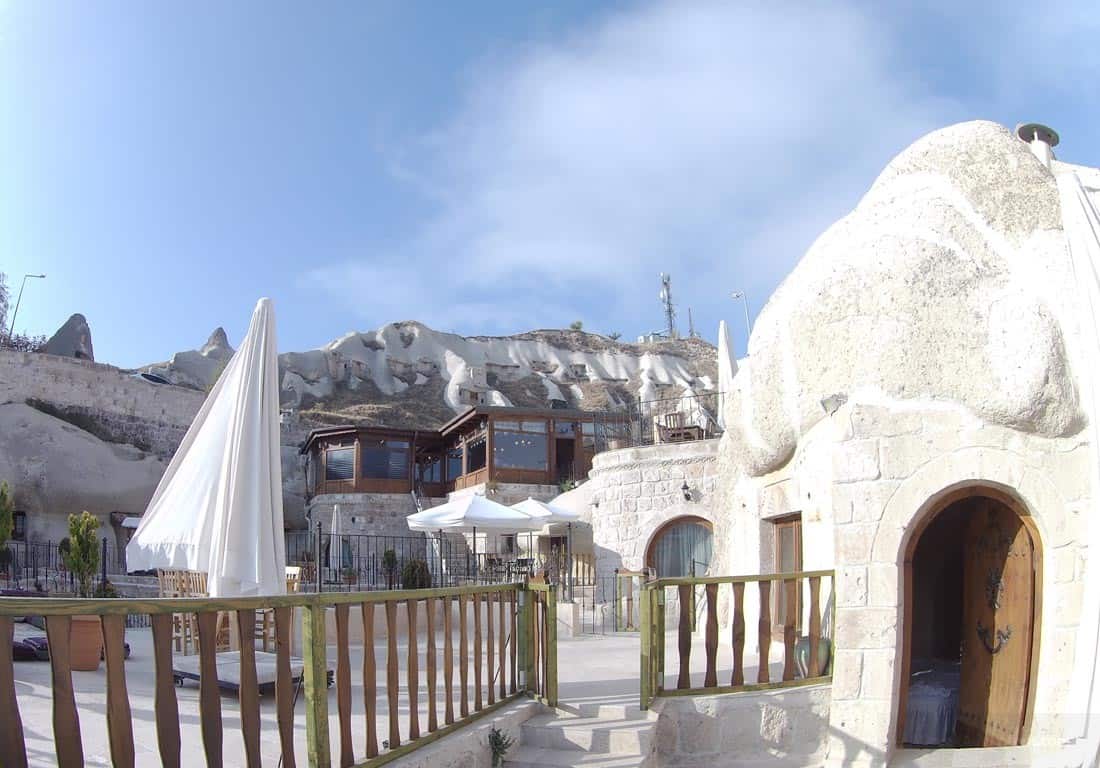 Voice Commands Control
When the moment comes to snap a breathtaking photo, or record a life-changing experience, who has time to fumble around with buttons and settings?
The AKASO V50 Elite eliminates this issue with its voice control functions. Users need only say "Action Start Video" or "Action Photo" to begin capturing with their cameras.
Camera Remote Control and WiFi Connection
The great thing about these, exceptionally sturdy action cameras, is that they can withstand conditions the human body cannot.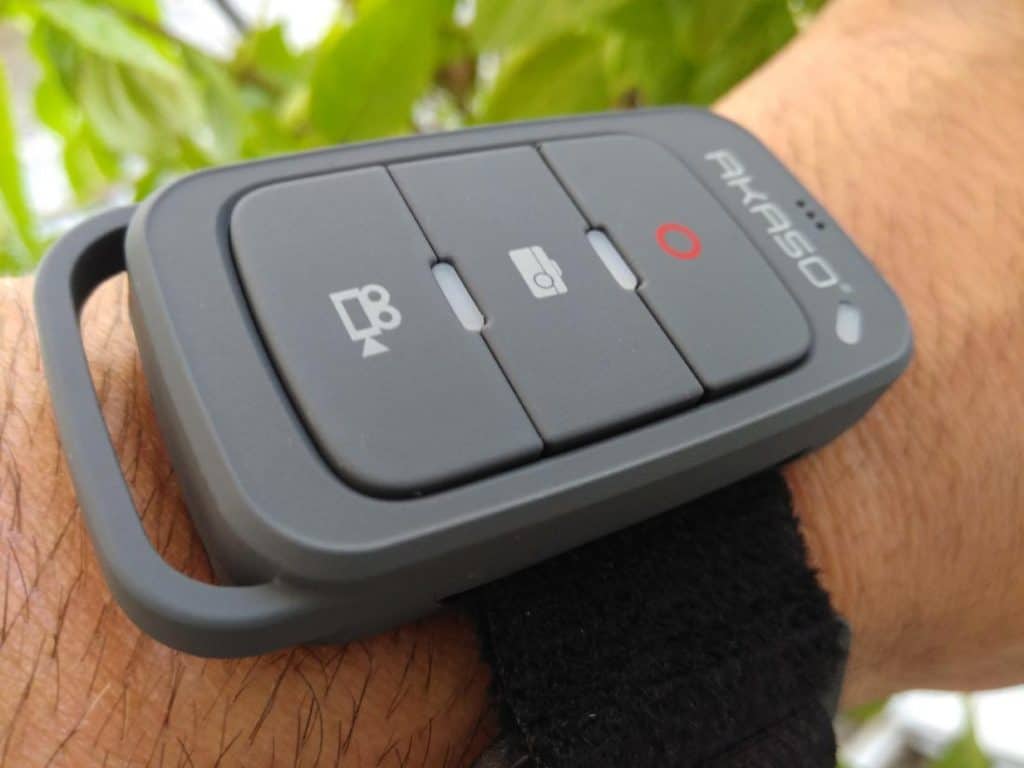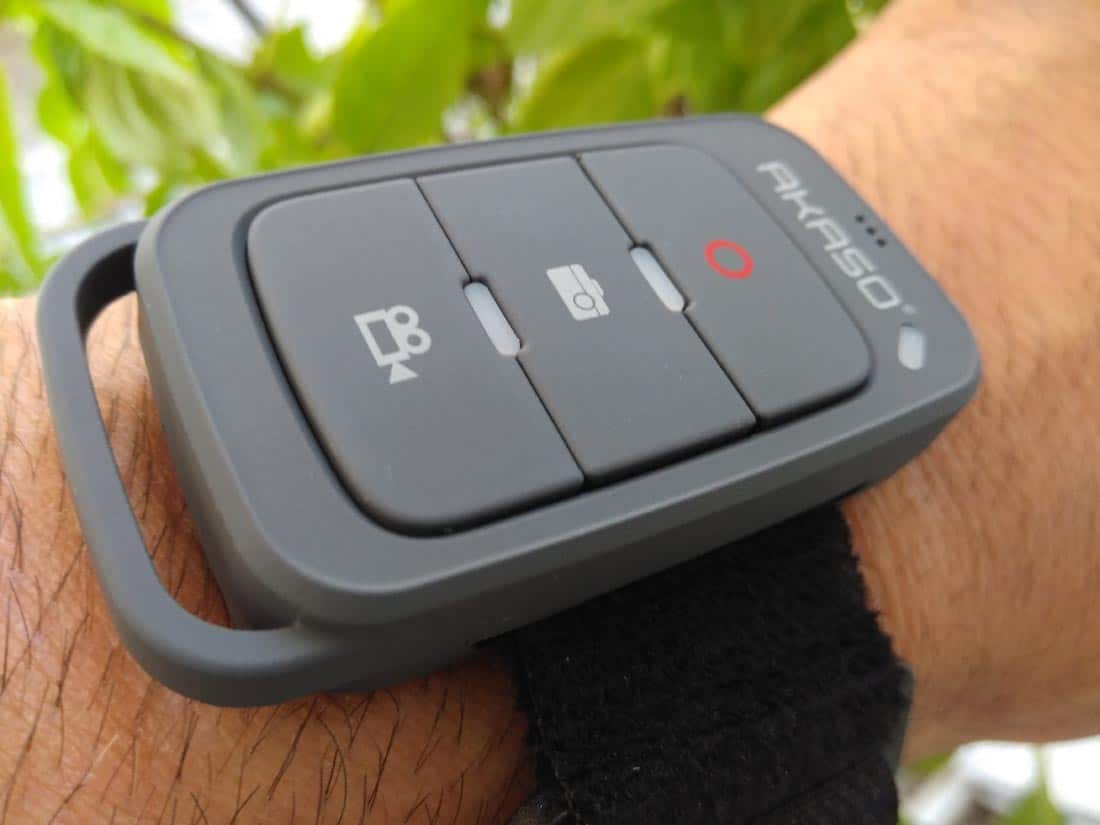 Perhaps an adventurer wants to record a timelapse of the snowstorm at the peak of a mountain. The AKASO V50 Elite can be controlled remotely, so the adventurer could start the recording from afar.
What's more, the integrated WiFi connection means that the video can automatically be shared to any connected smartphone.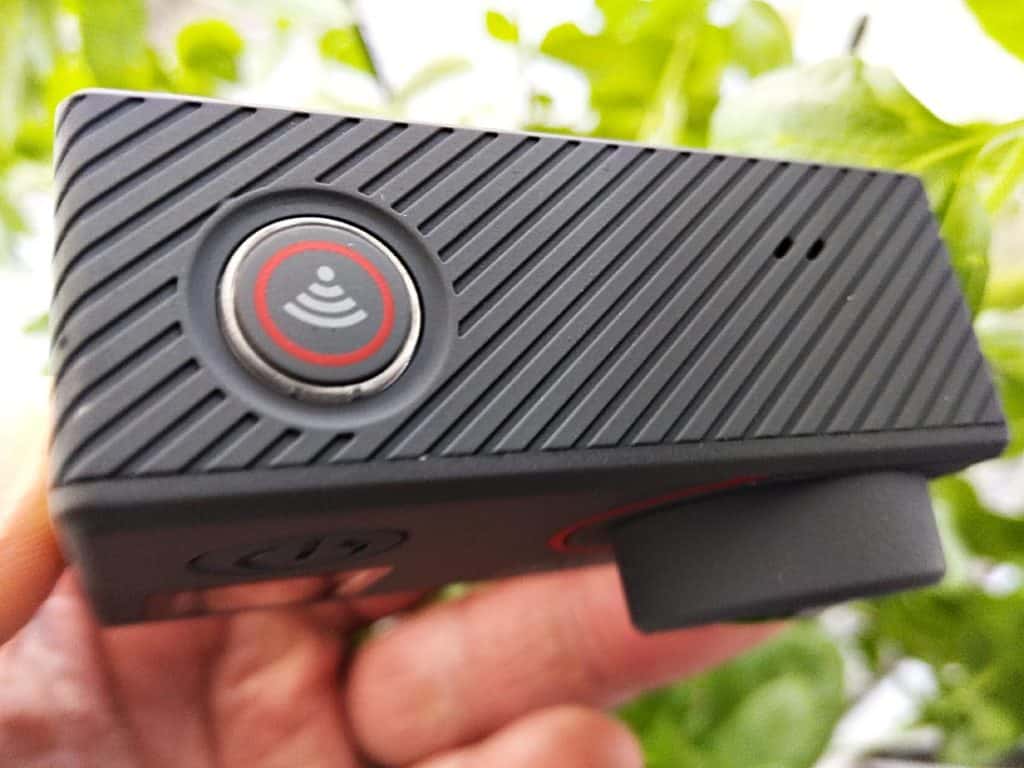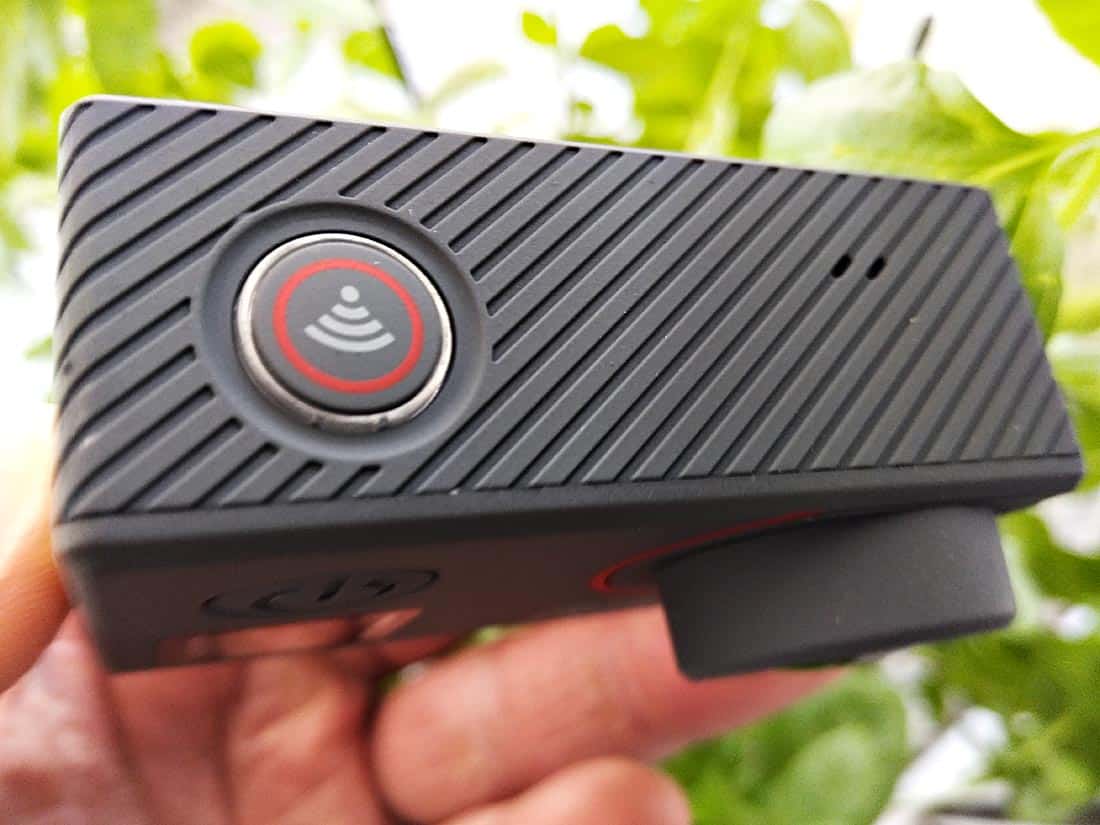 You can use the AKASO app to connect to the camera via Wifi and record all you need through the app on your smartphone.
Here is an early morning testing of the camera. Check out how flames look through a 4k/60fps shooting.
Underwater Recording Capabilities
What lies beneath the surface of the world's bodies of water may be Earth's last great frontier.
With the simple addition of a case, AKASO's V50 Elite can safely record underwater as far down as 40 meters.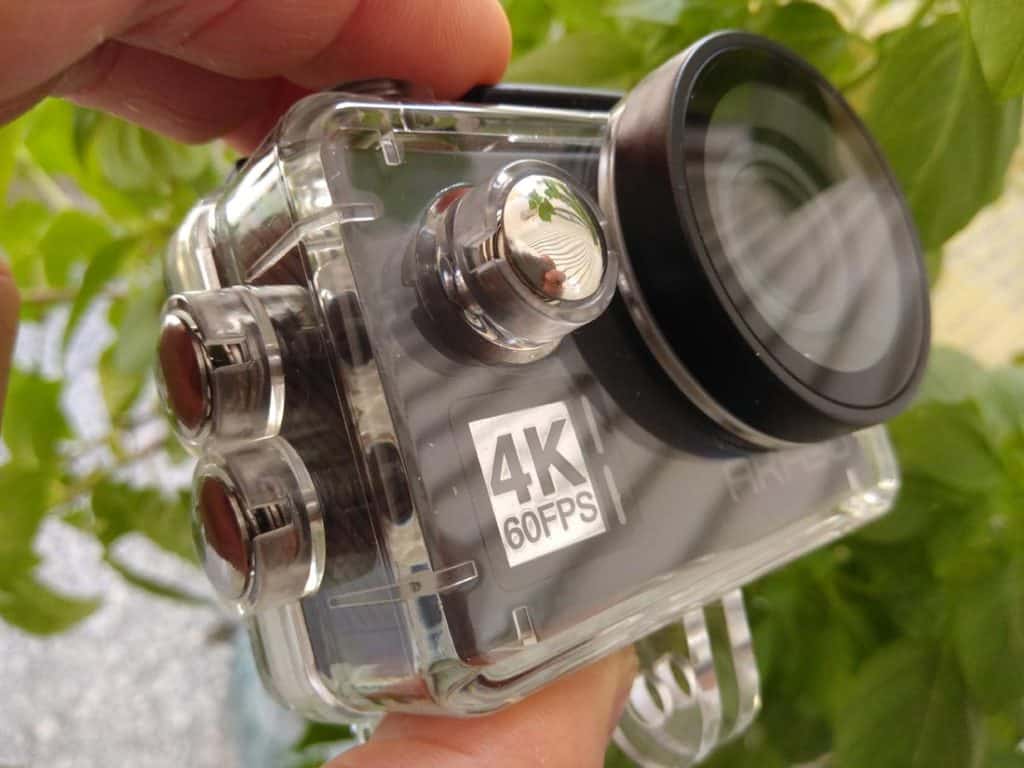 Once finished, the case can be easily removed to access the batteries.
Not to mention, this same case offers excellent protection from other elements beyond water as well, like rocks and dust.
Slow Things Down in Hindsight
As mentioned above, exciting moments often happen so quickly that you hardly have time to process them at the moment.
Fortunately, when they're captured using the AKASO V50 Elite, videos can be slowed down (slow motion video) up to 8 times to relive the moment more thoroughly than even the first time around.
With its abundant technological specifications and its superior picture quality, it would be easy to assume that the AKASO V50 Elite costs a pretty penny to call your own.
That is simply not the case, as this camera is doubtlessly the most reasonably priced within the action camera sector.
AKASO V50 Elite Review: Affordability
Before discussing the price of this camera, let's recap all of the benefits it has to offer as a quick refresher:
Native 4K Quality
Advanced Electronic Picture Stabilization
Adjustable field of view Angle with Touch Screen Display
Voice Control Feature for Starting Videos and Taking Photos
Remote Control and WiFi Integration
Ability to Record Underwater and Slow Video Significantly
With all of that in mind, it's likely to come as a shock that adventure lovers can own the Akaso V50 Elite Action Camera for a mere $139.99; that's including the camera, case, and remote control.
Let's repeat that to make it clear: less than $140 is all it costs to get this cutting edge camera and its accessories.
When it comes to price, the GoPro model, which most closely resembles the features of the AKASO V50 Elite, is GoPro Hero 7 Black, the company's newest model. That one comes with a price tag of $329.99 and has a lower overall rating from buyers on Amazon.
What's more, that unbelievable price doesn't even come with any additions; it's merely the base model of the camera.
What does all of this boil down to? The AKASO V50 Elite is just as high performing (if not more so) than their illustrious competitor's best model, but it can be purchased for nearly $200 less.
The winner in the action camera space is a no brainer, mainly when evaluated from the perspective of value.
Here is another video with us shooting while touring around hills and caves.
Is there Extra Gear for AKASO V50?
There is extra gear, to mount the camera as wearable and, yes, there are far more included than helmet mounts.
Even the battery chargers are handy (you can have 2 of them with a very compact charging base that fits anyplace).
Purchase the AKASO V50 Elite 4K
It's only smart to do your due diligence before selecting an action camera to purchase.
Evaluating the most cutting edge technology within the action camera space, there's no question that the AKASO V50 Elite WiFi Camera simply cannot be beaten in terms of quality and value.
There are plenty of different products on the market, but any discerning eye can see that this camera is the best possible choice. See the product page: V50 Elite Action Camera
Hiking a lot? Make sure you read this post on choosing the best GPS.
Disclosure: This post for the AKASO V50 Elite Review was conducted in real circumstances, in actual outdoor situations. AKASOtech provided the V50 Elite camera. Also, read What To See In Cappadocia Turkey.