Are you planning a photography trip?
A photography trip (or preferably a photography expedition) differs from a regular trip to "someplace," even if you are not a professional photographer.
It has a very detailed and -usually- multifaceted purpose. On a leisure or business traveling trip, you may decide to do different things.
On a photography trip, you need to plan in as much detail as possible. Good planning will increase your photo opportunities.
Here are several factors to take into consideration on top of your photography skills.
Plan you Photography Trip Before your Departure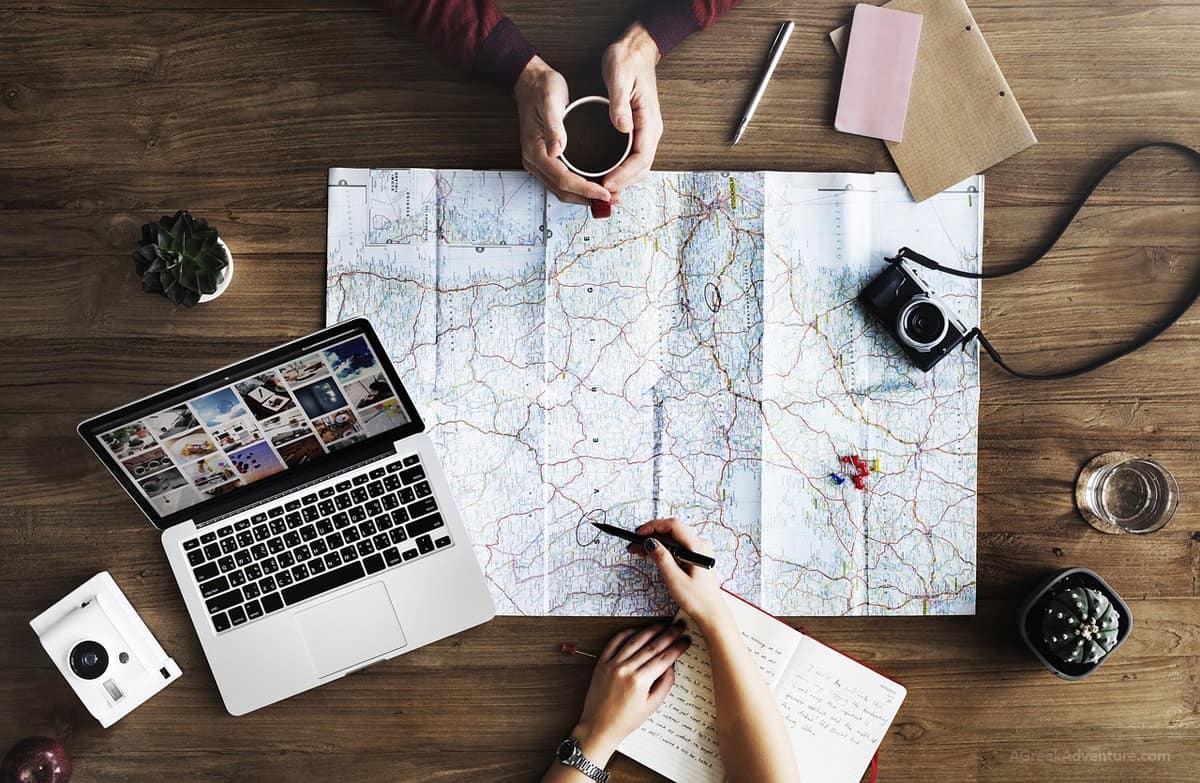 Make the first Draft of your Photography Trip Itinerary
Usually, you will go somewhere where you've never been before.
Gather as much data as possible. That includes internet research, guide books, phone calls (yes, really) to contact persons in your destination(s).
In all these, you will usually find two things:
Photos/ideas for locations and themes from others who made the same trip
Ideas for off the beaten path locations
Make sure you check if the info in all the above is accurate. Landscapes from 2 years ago may not be the same now.
Do thorough work, as this is the base to use for your plan.
Make sure you allocate "space" between different assignments.
Things will happen that will alter your schedule.
It happens! Murphy says so!
Use Google Image Search for Your Photography Trip
A Google image search will provide you with lots of info (beware of the accuracy).
Many times online photo libraries will do the same.
Many of them (like 500px, Pixabay, Getty, and more) will provide you with ideas and location information.
Moreover, you will be able to see what others shoot.
Use such photo repositories wisely.
Are you interested in taking photos of well-known landmarks/locations and other tourist-related marvels?
Tripadvisor will be of great help with their reviews part.
If that is what you want, check TripAdvisor reviews.
Want to go deeper into the rabbit hole?
Seek travel bloggers from the desired destination. Ask them about ideas.
The ones that relate to outdoor/adventure activities (like us) can be beneficial in many ways.
They can help you with info on a location & even contact locals to see if things are like you think they are in a destination.
Plan for a Multi-Day Photography Trip
Providing that you found your desired locations, you need to calculate the actual timeframes per task.
Time in photography has two meanings, which are also affected by the desired theme.
One is the actual time of traveling to a destination. That means to go from point A to point B.
The second is the time you need to be on the exact spot at the precise time with the desired light to get the selected photo.
A photography trip will usually take more than a couple of days.
Use software to note the distance between points A and B and the time you need to be in the right place.
Google Maps or websites like ViaMichelin can help you out.
But how to know the exact light conditions? Another great site is The Photographer's Ephemeris. That is a tool to help you plan your outdoor photography in natural light, especially landscape and urban scenes.
As they say on their website: It is a map-centric sun and moon calculator: see how the light will fall on the land, day or night, for any location on earth.
It provides info on when the sun rises and descends worldwide and comes with an app (for desktop, iOS, and Android). Guess what. It is free.
Moving Around in your Photography Trip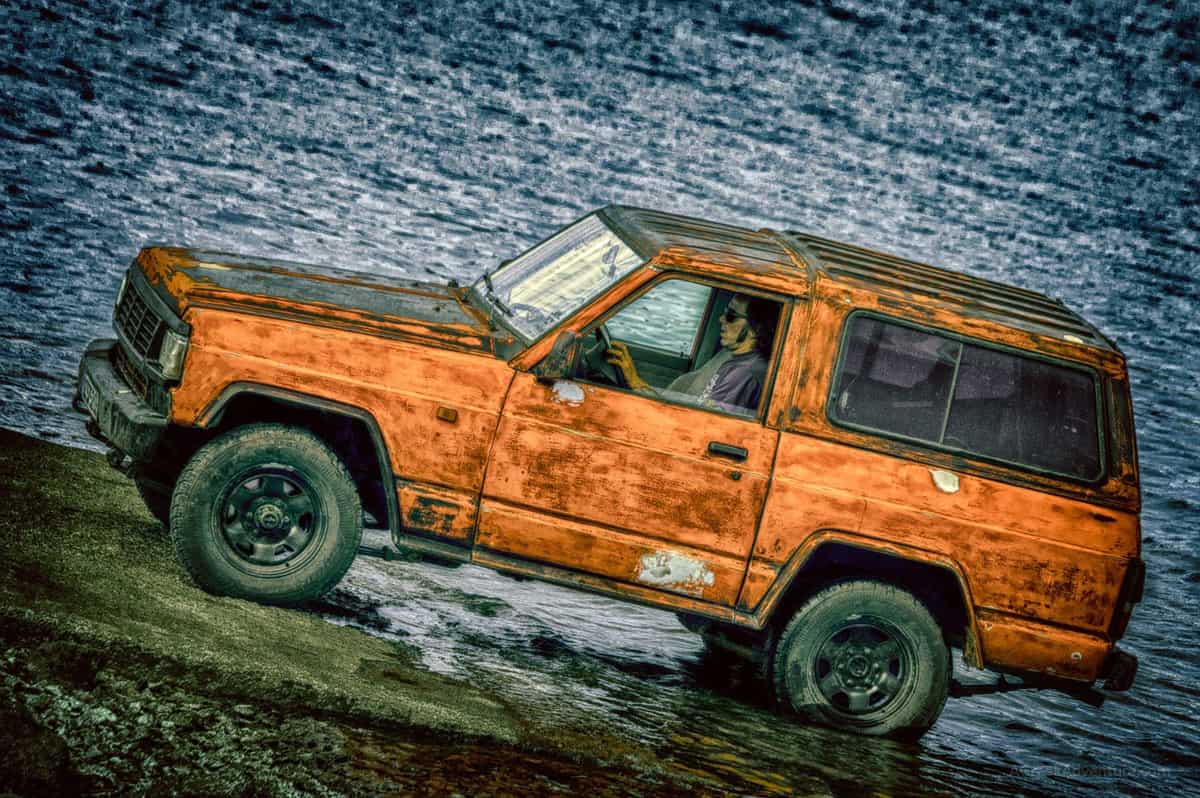 Do you plan to move off-road for your photography trip? You will need to check two things:
Is there reliable public transportation to take you where you want on time?
Most of the time, you may want to catch the early morning light. In many countries, public transportation starts after that time.
If you must rent a car/bike, make sure you rent that before arriving at your destination. Are there chances for weather changes? If so, better to rent a car.
If your plan includes outdoor destinations (mountains, hills, lakes, forests, etc.), then rent a suitable vehicle.
Make sure you have proper:
Travel Insurance for all things need to be covered
Documents to be allowed to drive in the destination. Some countries require individual papers on top of your driving license. Read this post about safety when traveling.
Accommodation During your Photography Trip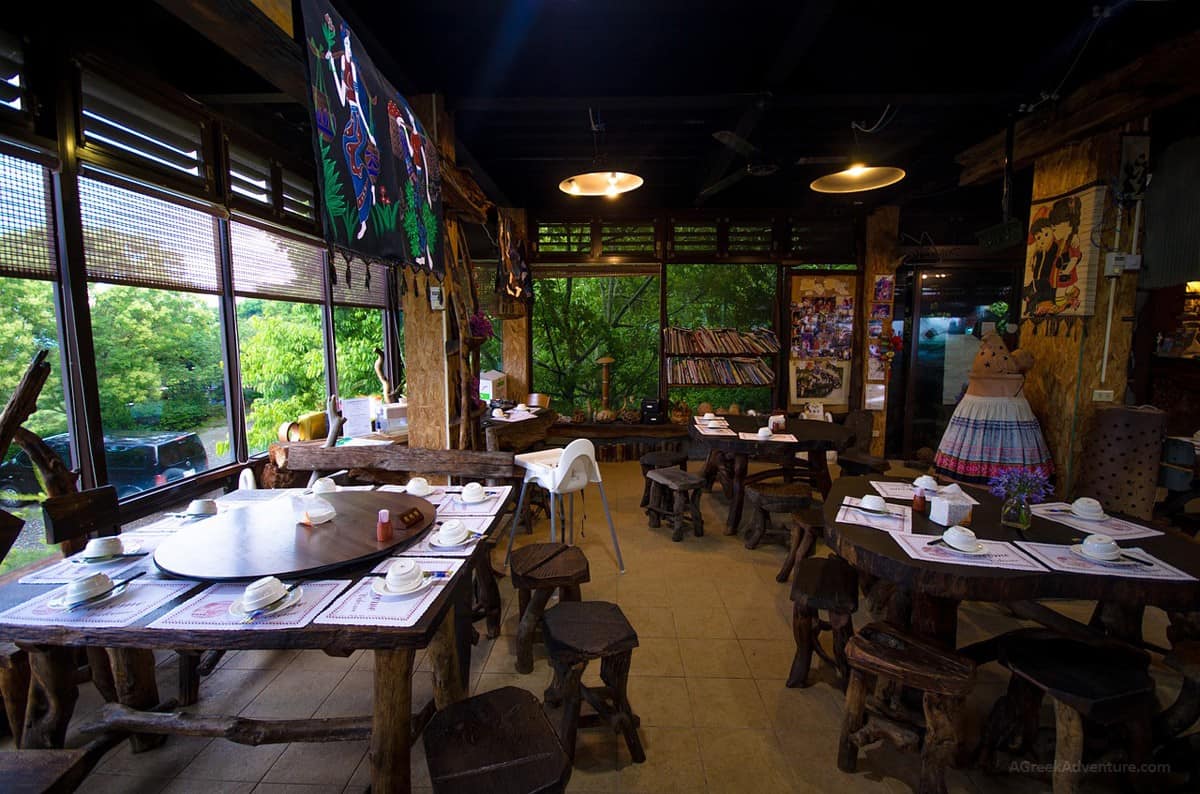 This depends entirely on two things: Safety (yours and of your equipment) and -of course- your budget.
If you are on a tight budget, then in well-organized hostels, there are lockers to lock your things away.
If your equipment is so expensive that you don't want to risk even that, then book a hotel room. On trips where you need to move a lot, rest is crucial as it will affect your work too. Don't neglect comfort.
If you plan to backpack and camp a lot, this is entirely different, and you need the necessary camping equipment (I will discuss this in another post).
Ready? Go!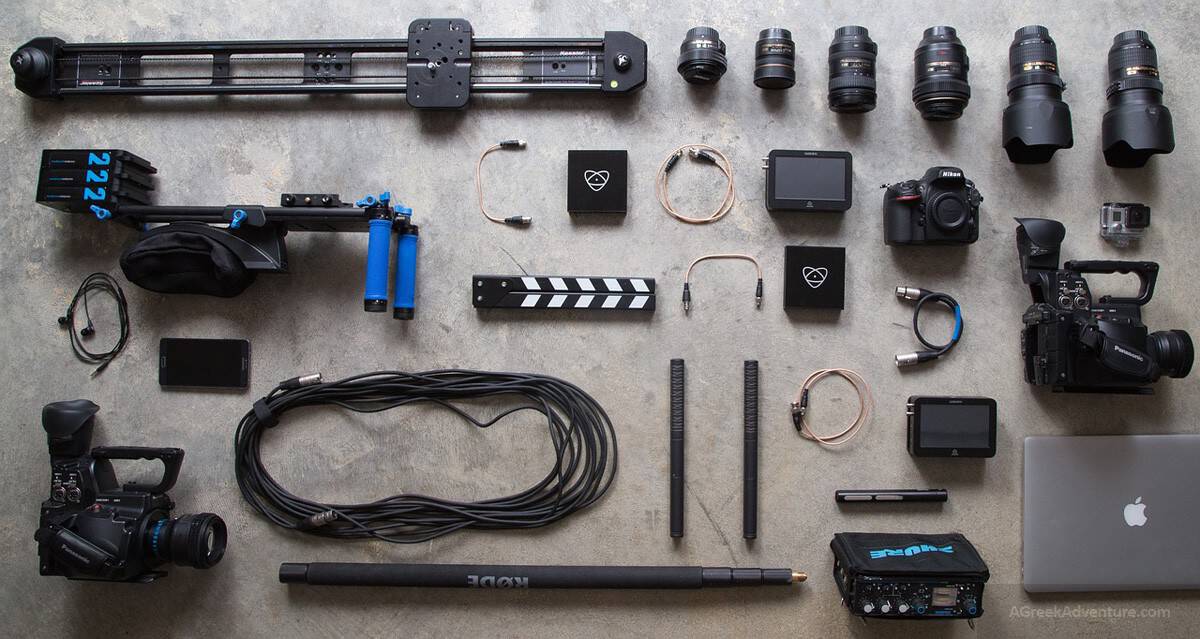 There you are! You planned everything.
You need some clothes and a few other things, and off you go.
Well…, yes and no.
Pack Reasonably
Depending on the kind of trip you will have, do not overpack. Better to travel light. Clothing takes its toll on weight. Clothing gear tech has changed, though.
If you travel in either a warm or cold environment, some clothes are lightweight, compress a lot, and you can wash them and get them dry in a few hours.
The same stands for most outdoor equipment like jackets, sleeping bags, backpacks, etc.). The most technical ones are usually light enough, yet efficient too.
Read this post for lightweight backpacking for ideas.
Better to have such clothing. It was a bit more expensive, but you won't regret it. Usually, they are of suitable materials and last for longer too.
Your camera equipment needs to be packed wisely too. Don't bring everything unless it is "that case," which drives to different needs along the trip.
Don't forget things that may be tricky/expensive to get to your destination.
If you need to walk to your shooting site, you need to be able to get there.
Are your papers OK for your Photography Trip
Did you do all the necessary exams and health checks? Did you visit your dentist?
Did you prepare all legal documents to be able to be in some places? Any vaccines? Some vaccines need to be done long before the trip. There is a reason for that.
Did you acquire insurance for yourself and your equipment? If you carry all on your back, then there is backpacking insurance available.
Do you have the right insurance? Make sure you book any photo tour through reliable tour operators.
Do you know your Flight Cancellation rights? Please read them here.
Arriving On the Spot
You made it, and you are on your -first- destination.
Safety First
Are you flashing your fancy equipment around? Don't invite thieves.
Always let someone (who cares) know where you are and when you expect to be back in base (i.e., your hotel/hostel/apartment, etc.).
About your camera pack. Better to buy one that doesn't shout out loud, something like "There are a camera and expensive other things inside my backpack. Please, help yourself…".
If you plan to visit unique places, make sure you have permission to attend and shoot. That stands for religious locations or even for a sneaky bar. Ask for permission.
Some locations require official papers to be able to take photos and then use them or sell them.
Take Great Photos in Your Photography Tour
OK, you've done your homework, and you found out all the places someone else pictured. Now, improvise.
Let your creative self try different angles of the same.
Ask the locals for that place that is not a tourist attraction. In every single location, there is a good number of them. Always ask the locals (even for where to eat).
You already know that timing, along with a specific light and X conditions, can make a great photo.
Be unusual! Don't forget, of course, to be in some of your photos.
Connect with People & Have Fun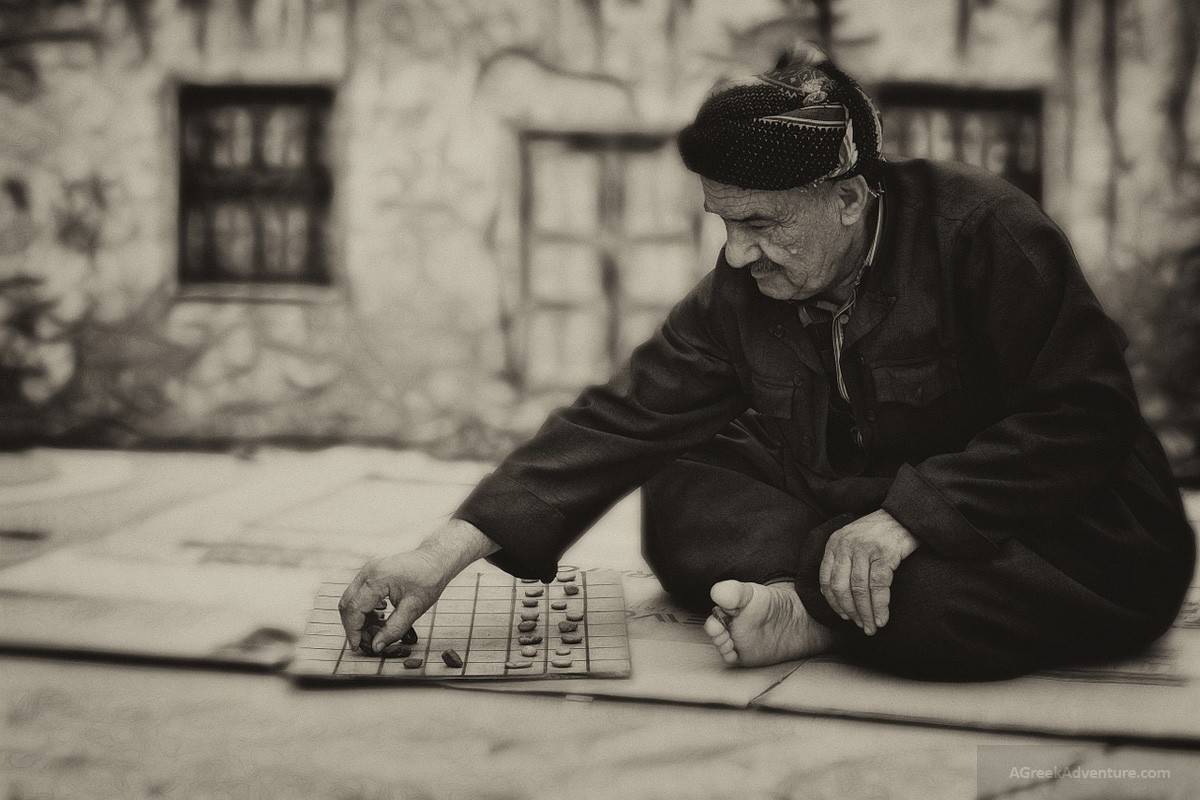 It is not possible to take great close-ups and portraits without connecting with people in your destination. The emotion created can be depicted in your photo.
When you stay for many days in a destination and want to go deep into the local culture, you need to connect.
To share their food and laughs. To let go of prejudice.
Embrace anything! Your failures and your successes.
Things will not always go well on the trip, but that is part of the story.
That is part of the adventure! Keep notes of the things you saw and the things people confessed to you.
Some photos won't be for publishing them somewhere, but they will be those with "flaws," yet part of your incredible photography trip!
Live that adventure!
Enjoy!
There are seven reasons why to subscribe to our Newsletter. Have a look!
You may want to Pin this.