In a lazy afternoon, chilling under the sun, you may end up wondering on who was the first travel photographer in the history of travel?
The name: Pierre-Gustave-Gaspard Joly de Lotbinière
It was 1839. That was a landmark year regarding photography. Imagine your self being in Paris where are a really novel guy, named Pierre-Gustave-Gaspard Joly lived.
He was married to an aristocrat from Canada, named Julie-Christine Chartier de Lotbinière. Allegedly, she was one of the most beautiful women in Quebec. So, he extended his last name with his wife's last name (De Lotbinière).
Pierre-Gustave was a traveler (something rare of his era). His family was into wine business. From a young age he was traveling to different countries to explore and locate new markets and deals.
First he traveled to Europe. From Switzerland (where he was born), he went to France, Germany, Sweden, Poland, Russia. Furthermore he traveled to South America, USA and Canada.
First photos of Acropolis and Athens, in October 1839
In 1839, this well traveled fellow, was in Paris planning a trip to Middle East. In Paris he learned about photography and the daguerreotype method. The latter was just announced in the French Academy. He immediately acquired the necessary equipment from Noël Paymal Lerebours, in order to shoot antiquity related photos from the places he would travel.
He arrived to Piraeus (Greece) through Malta in October 1939, and he was the first photographer who took photos of Acropolis and Athens. From there he moved to Egypt and then to the Holy Land, in Syria and Turkey. He took -in total- 92 shoots, during his trip.
Some of them were published from Lerebours in his book Excursions daguerriennes (1840–41). Others were published by the architect Hector Horeau in his book Panorama from Egypt and Nubia (1841).
However, after this (road?) trip it seems he took no further photos.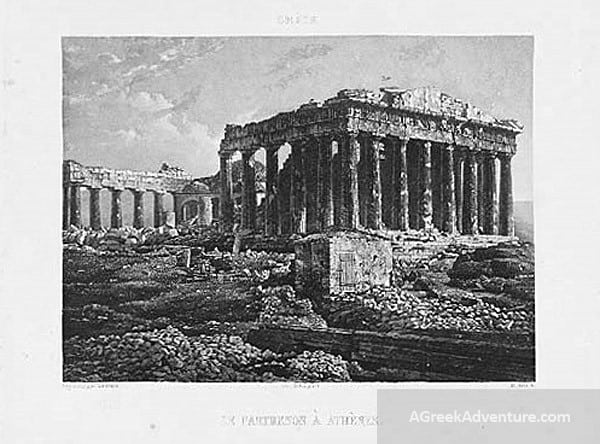 His excitement for photography led more to engage with travel photography. More specifically, French publishers funded photographers who willed to travel.
Yet, the photos of Pierre-Gustave-Gaspard Joly de Lotbinière from Athens seem to be the first ones taken.
In his trip after Greece, he was accompanied by more photographers who traveled for the same reason.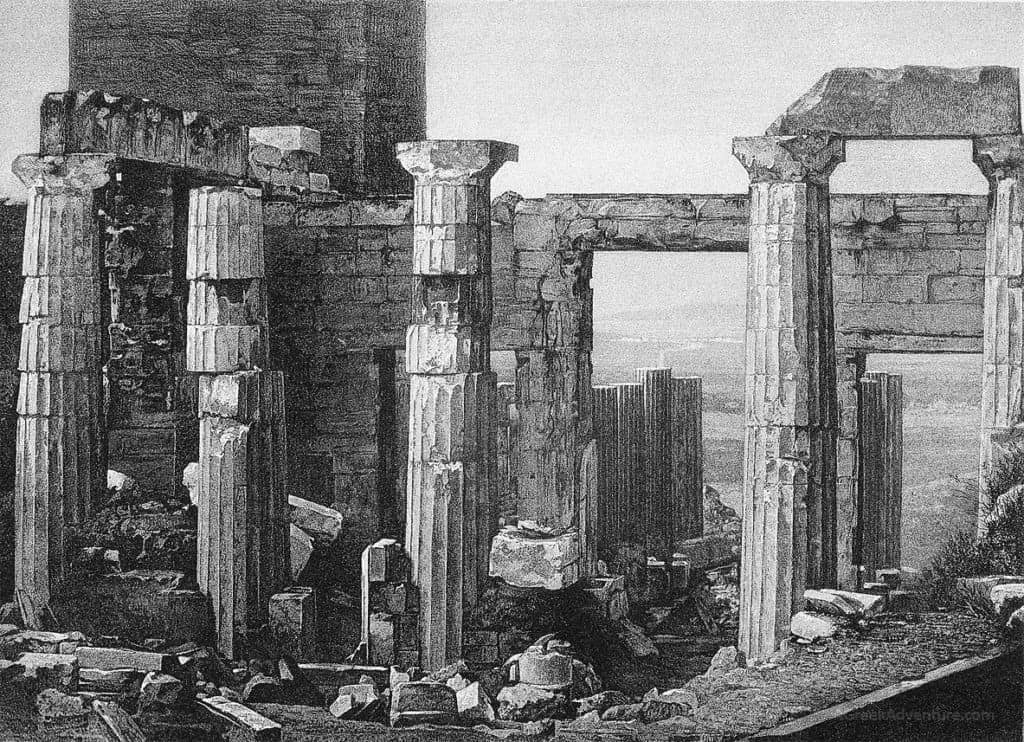 Thus, the first photos of Athens and of Acropolis make Pierre-Gustave-Gaspard Joly the first travel photographer in the history of Photography.
---
This article is a translation of a Greek one, of our friend Dimitris Asithianakis. Dimitris is a professional photographer and a teacher of photography as well, based in Athens, Greece.
Check more photography tips here. This section is gradually updated.
Also, read 26 Things To Consider In Dating Greek Men.