We read about the first selfie in the world but who took the first group selfie ever?
The thing with selfies is that we don't just take photos of… our self.
We take photos of our friends, group, team, band, etc. In general we take selfies of our company too.
All evidence point (since few data remain from the past of photography), that the first group selfie ever was taken in December 1920.
In the header photo you see Pirie MacDonald, Colonel Marceau and Pop Core in the middle, while Joseph Byron along with Mr. Ben Falk hold the camera.
This company are the the owner, employees and clients of Byrons Studio. This was a very famous photography studio in the early 20th century, specialized in shipping photography.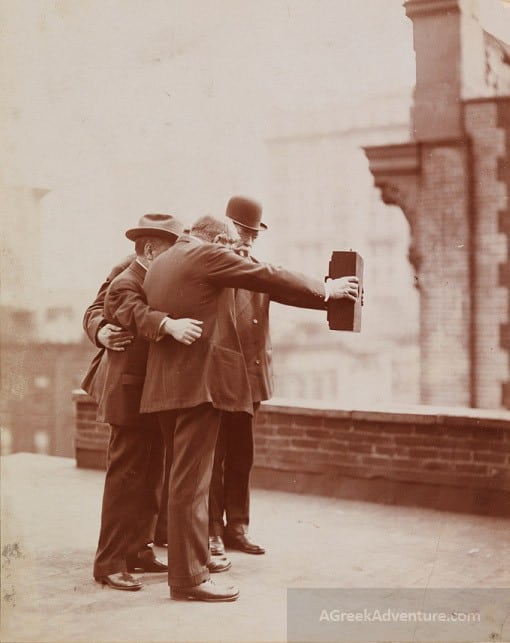 This particular company seemed to really enjoy taking group selfies, as the photo also exists in the studio archives, under the date of December 1920. However, it is possible that it was taken in another day.
The digitization of 23.000 photos from the Byron Co. archive, by the museum of New York led to this discovery.
The photos above are from the website of the Museum of the City of New York
---
This article is a translation of a Greek one, originally written by Dimitris Asithianakis. Dimitris is a professional photographer and a teacher of photography as well, based in Athens, Greece.
Check more photography tips here. This section is gradually updated.