Sea kayaking is an ideal way for those who love adventures, the sea, and freestyle camping.
In this crazy time, when this era of the machine, made our life comfortable, it has also made us hastily run for our life.
We barely have time for our loved ones let alone for ourselves.
We all talk about going out, having fun, once in a while, but we do this in the comfort of our sitting rooms and never have we ever tried to go out and face what's upfront.
That is because we are habitual of this hectic routine. But have you noticed the stress, the unspoken war we fight within our castles?
Our children are close to us, yes, but it is not like the good old times. Why is that?
The answer here would be TIME. We do not have time for one another, to bond, to share or to even listen.
Here is why A TRIP FOR SURVIVAL is a must for everyone out there concerned about their life.
When I was a kid, my father uses to take us to the sea. He always said that the sea has a weird way of bringing people together. As a kid, I just listened, as an adult and a father; I know how true it is!
For quite some time now, I have been taking my family on a kayak camping trip.
It has helped us a lot in reconnecting on so many levels than ever. This is why I always suggest people around me, to give it a try.
Here is all you would need for a kayak camping adventure in the wild.
What is Sea Kayaking?
For anyone who is not clear about the idea of a kayak. It is a small boat that allows one or a maximum of two people to sit on top of it.
But how to choose a kayak could be a very tricky business, choose wisely. It is an investment you do not want to regret.
There are many reasons to buy yourself a kayak, like, it is a one-time investment, no rental worries; you will have the accessories you need, maintained as you want it to be and so much more.
But for those who think buying a kayak could be a liability, they can always rent it!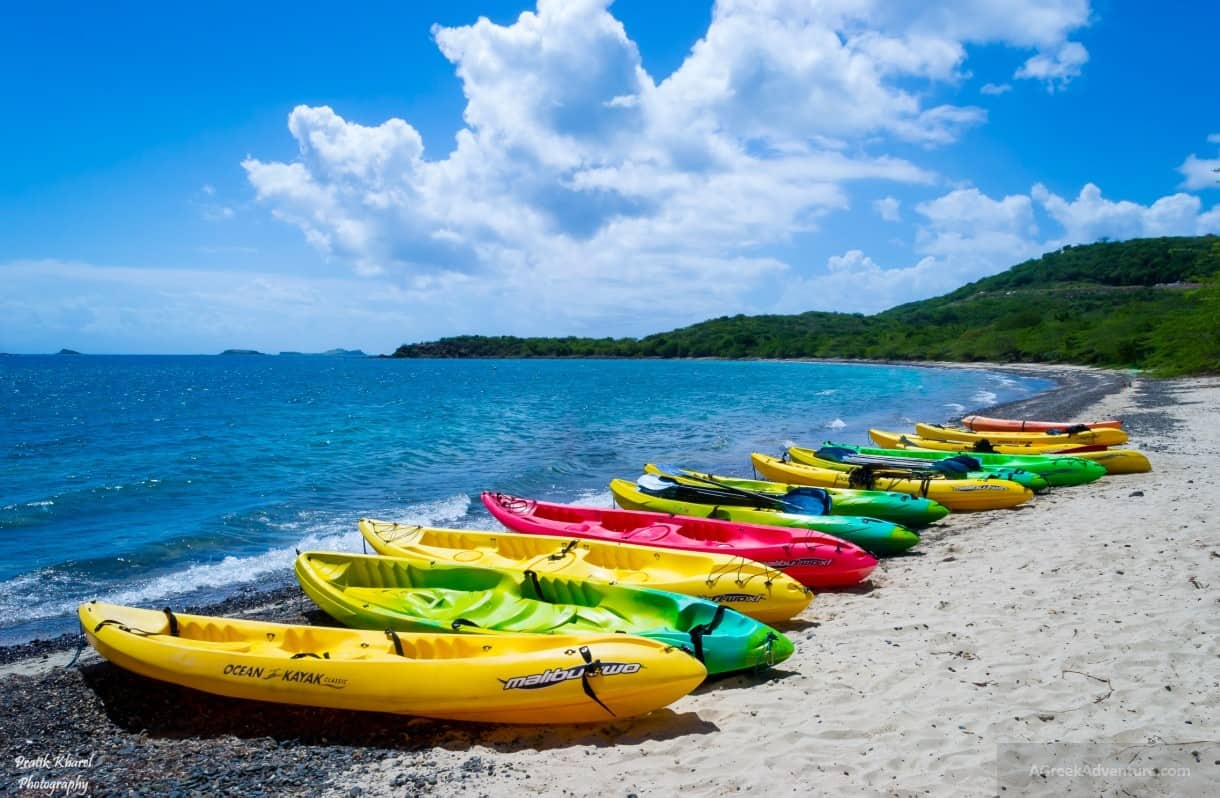 How to Experience Sea Kayaking?
What I love the most about kayaking is, it does not work with the machine. The kayaker has to make its own way in the water through paddling.
It helps you focus on where you are and what you are doing.
Away from every other place, your mind may want to wander around. While kayaking gives you peace of mind, it also improves your heart condition because of continuous motion.
Kayaking is also found to be an efficient working out technique as it burns approximately 500 calories in one go and it also helps you tune up your lower body.
Researchers even claim that taking your workouts to the water helps you more than it does on land.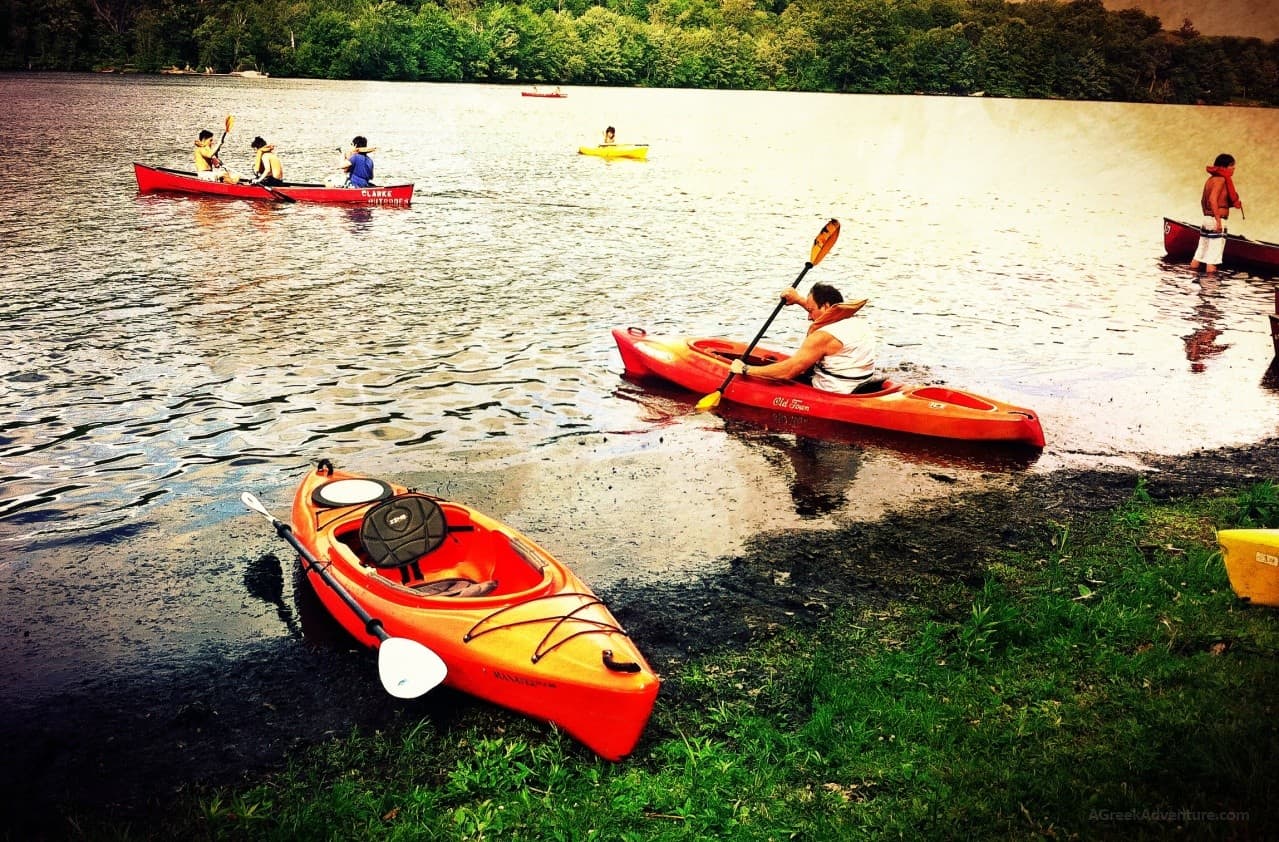 Supplies for Sea Kayaking
Here is the must-have list for you for making your trip memorable. Keeping these supplies will eliminate the chances of mishaps you could face in the open.
Life vest, specific for kayaking
A map and a Compass
Rescue Sling
Sprayskirt
Dry bags and Whistle
Paddle float and Nice paddle
Bilge pump
Flotation
Camping Guide for Sea Kayaking
We have all been to a camp one time or another, but we always miss out on some things and regret afterward. So here is a checklist you should have printed before going out in the wild.
First Aid Kit
Firewood
Whisk Broom
Fly spray
Bathing Suit, Pajamas, Shorts, Long Sleeve Shirts, and Warm Pants
Socks and Hats
Towels and Face Cloth
Sleeping Bag and Pillow
Pocket Knife and Sheath Knife
Pin-on Compass
Waterproof Matches
Toiletries and Facial Tissues
Water Bottle
Flashlight, Lanterns, Spare Batteries and Bulb
Rubber Mallet, Sun-shower
Water Pail, Pot, Fire Gloves
Tent Poles, Stakes and Lines
Rain Fly, Rain Fly Poles, Stakes, and Lines
Insect Repellant and Bug Net
Watch, Sunglasses, Sunscreen and Rainwear
Camera gear
Folding Camp, Folding Saw, Axe and Folding Shovel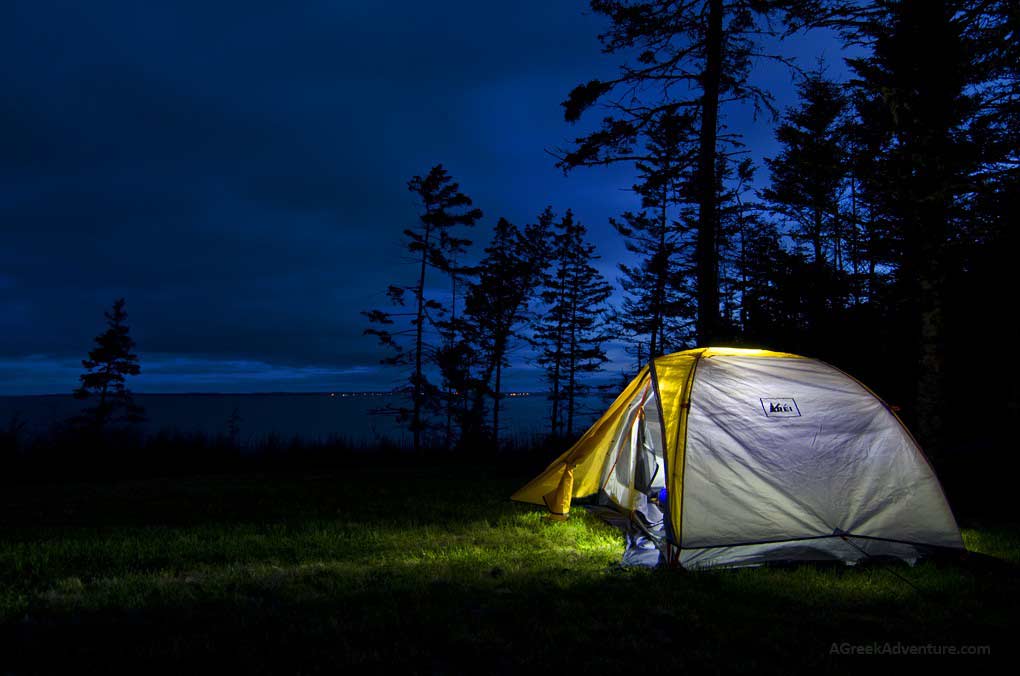 Games to be played in your sea kayaking trip
Without games any trip could be just roaming around, to make it exciting and lively both for adults and kids, games must be included. While you can have fun playing, there is also so much to learn from it.
There are several things you would do while you are in the water or down for camping. While kayaking you can:
Kayak Polo
Round and round
Tag
Basketball
Walk on the plank
Who gets first
Meanwhile, at your base camp, you can play:
Blindfold
Hunt Down
Who Gets First
Tie The Knot
DUMB CHARADES
Pictionary
How to end a Sea Kayaking Trip
Food is a basic necessity that is no breaking news for anyone.
But for all those people who live for eating must be thinking about the fact I have not mentioned food up till now.
Yes, there is a reason behind this. While you are in the water and giving so much of your effort, try to avoid food until you are resting.
Sea Kayaking is a sport that provides you with almost no time to eat, but people like myself, somehow manage a timeout, but, DON'T!
It will only make you feel sick, and you do not want that.
Once you are at your base camp, enjoy whatever meal you like. Most people bring canned goods with them, my family and I prefer barbecuing as we do not miss any opportunity for barbecued meat or veggies.
I sometimes fish while kayaking, so we eat that fish afterward if I get lucky.
But mostly, we take some meat, bread and spices and of course some snacks for ending a trip with perfection.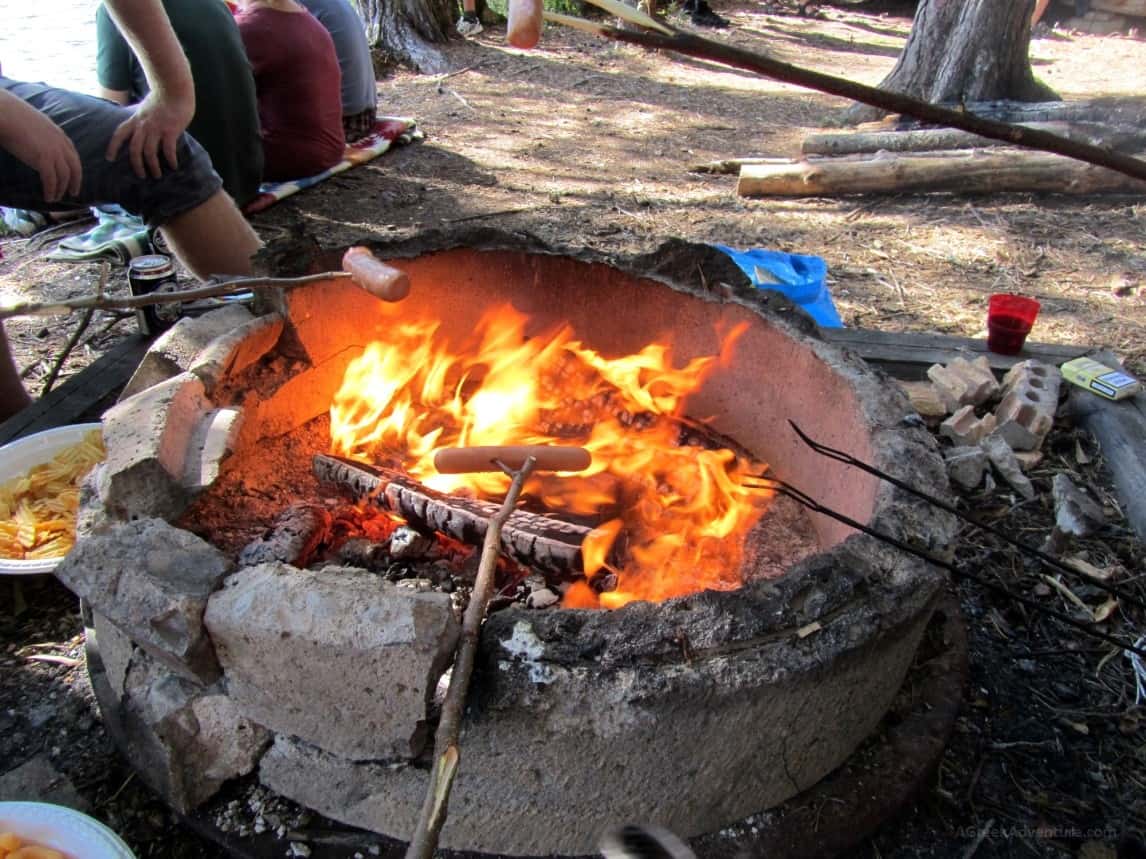 Author bio: Tom is a blogger and a nature lover. He is obsessed with traveling and adventures and that too with his family. He believes that water has a steady hold of him. He regularly writes about his experiences at http://kayakcritic.net/
Also, read our article for the Best Camping Flashlights.