Ios is an iconic island of southern Greece. It is home to pristine beaches, beautiful crystal-blue waters, a mythological history, and dramatic crags. And not forgetting classic, cubist, whitewashed buildings and various activities and sights to do and see between its shores.
Let's have a look at some of the best things to do in Ios Greece.
Beaches of Ios Greece
Oh…! The fantastic beaches of Ios. There are around 20 of them.
This is the most visited beach in Ios Greece. Namely: Mylopotas, Manganari, Agia Theodoti, Gialos, Koumbara, Kolitsani, Kalamos, Papa, Psathi, Plakoto, Cape Karatzas, Diamoudia, Kambaki, Loretzena, Neraki, Plakes, Tripiti, Tris Klisies, Tzamaria, Valmas, Vathirema. Check some of them here:
Mylopotas Beach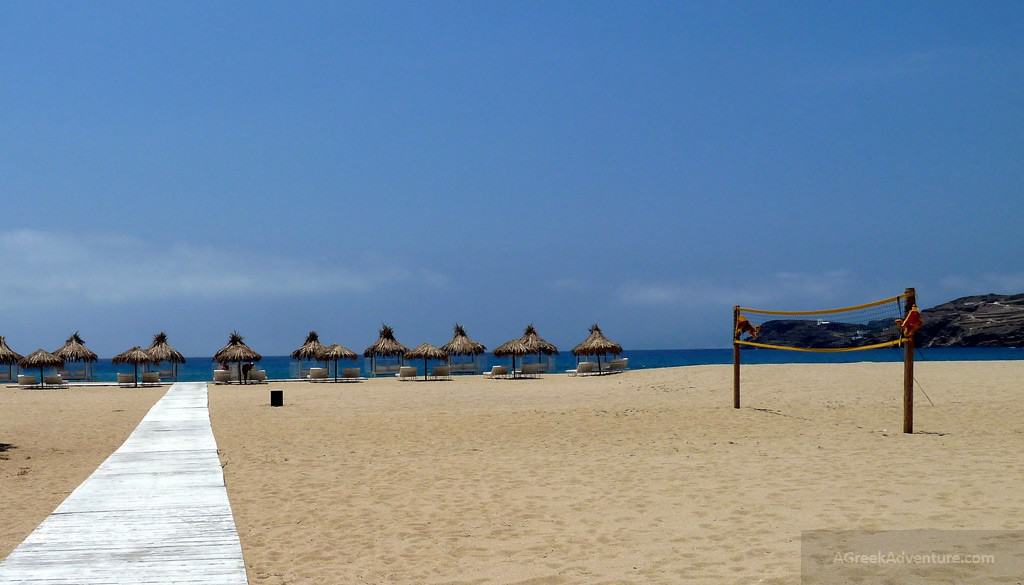 Mylopotas Beach is a great place to enjoy crystalline waters and the white sand of the Aegean. It is located right near the town of Chora. A fantastic beach club, the number one spot to party in Ios, is found on this beach. Activities on the beach include boat riding on a speed boat or exploring underwater life by snorkeling.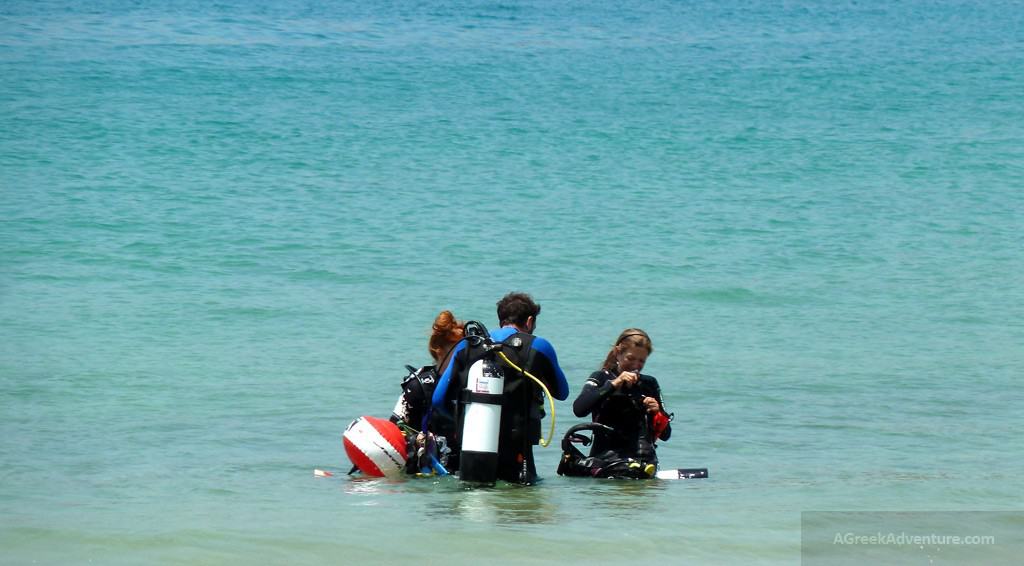 These are some of the many such activities you can do for hours on the beach.
Manganari Beach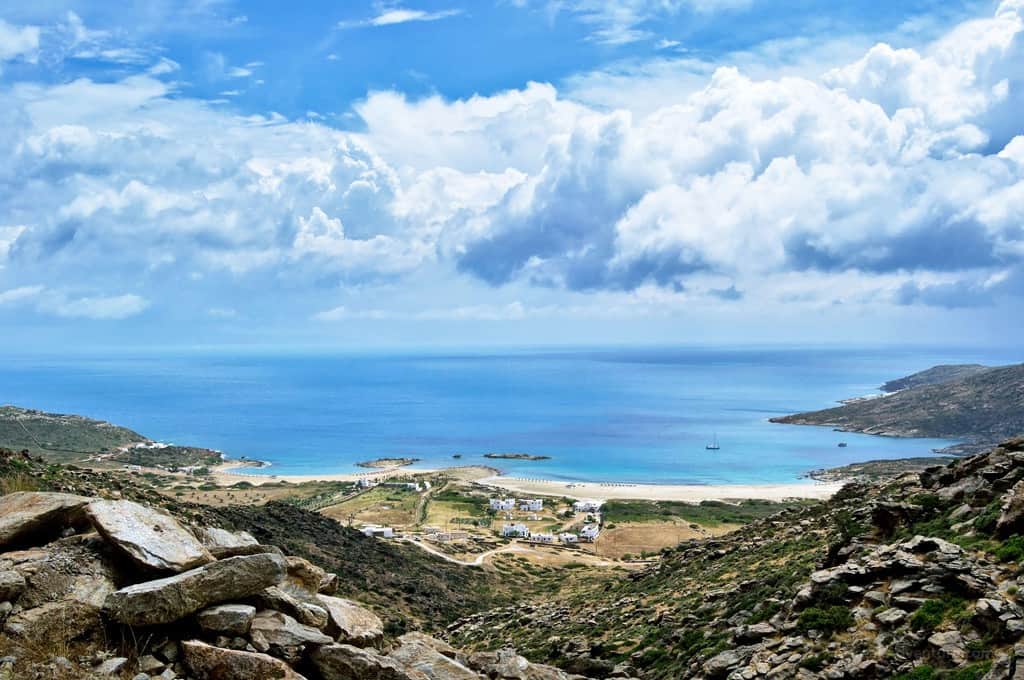 Koumbara Beach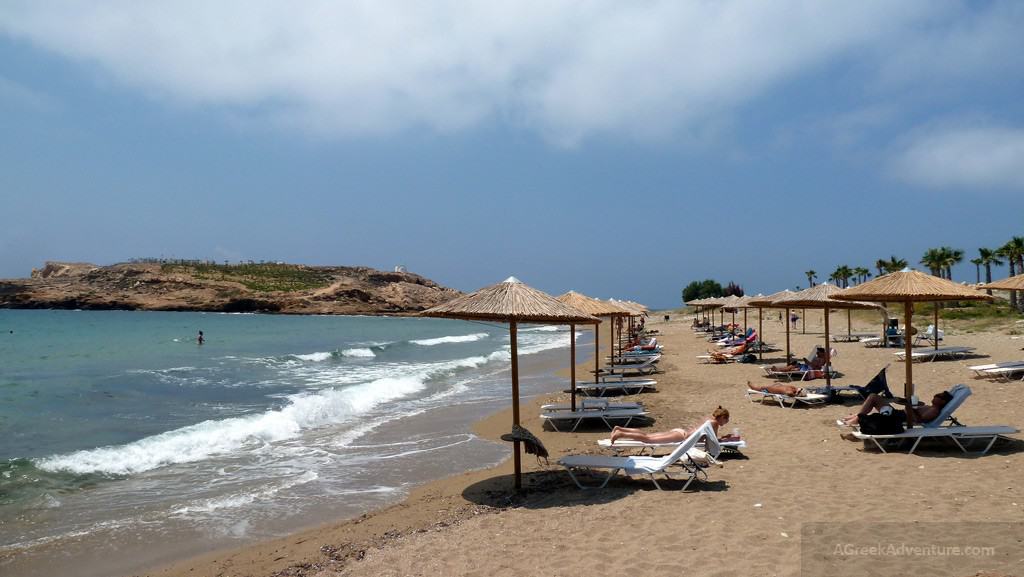 Hora of Ios & the island
Check this fantastic flyover Hora of Ios Greece.
"Blasted"? We were too! See this video of some guys paragliding over Ios. Wow…, right?
Homer's Tomb
Above the Plakotos beach, you can explore an ancient tomb, Homer's tomb, which many people have come to refer to as the burial site of the famous poet Homer.
This is the path leading there.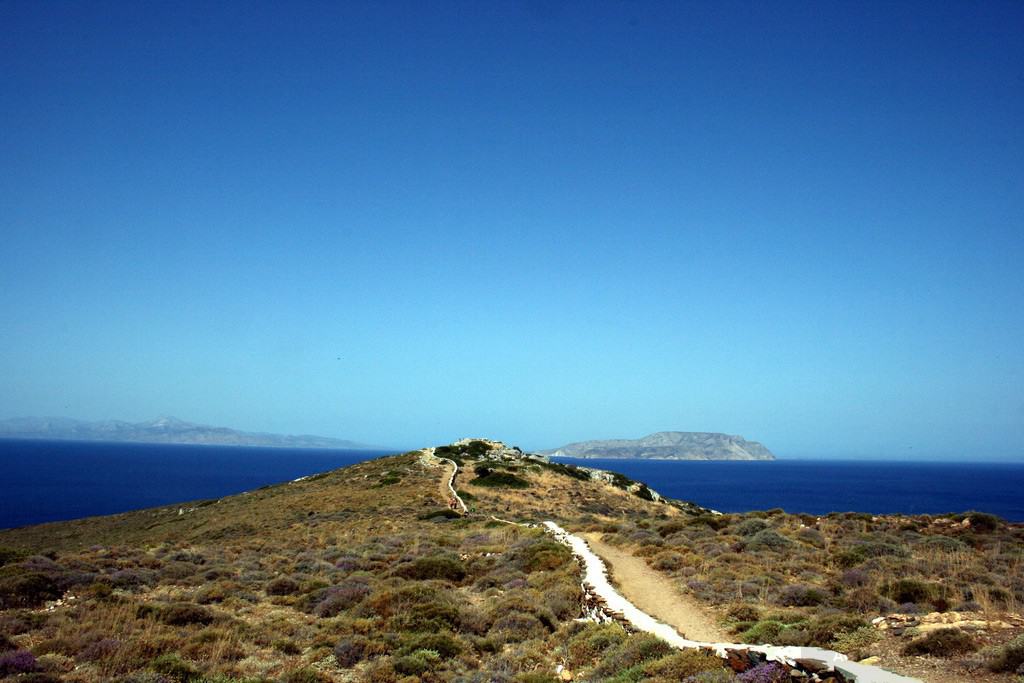 Here is what you see along the path.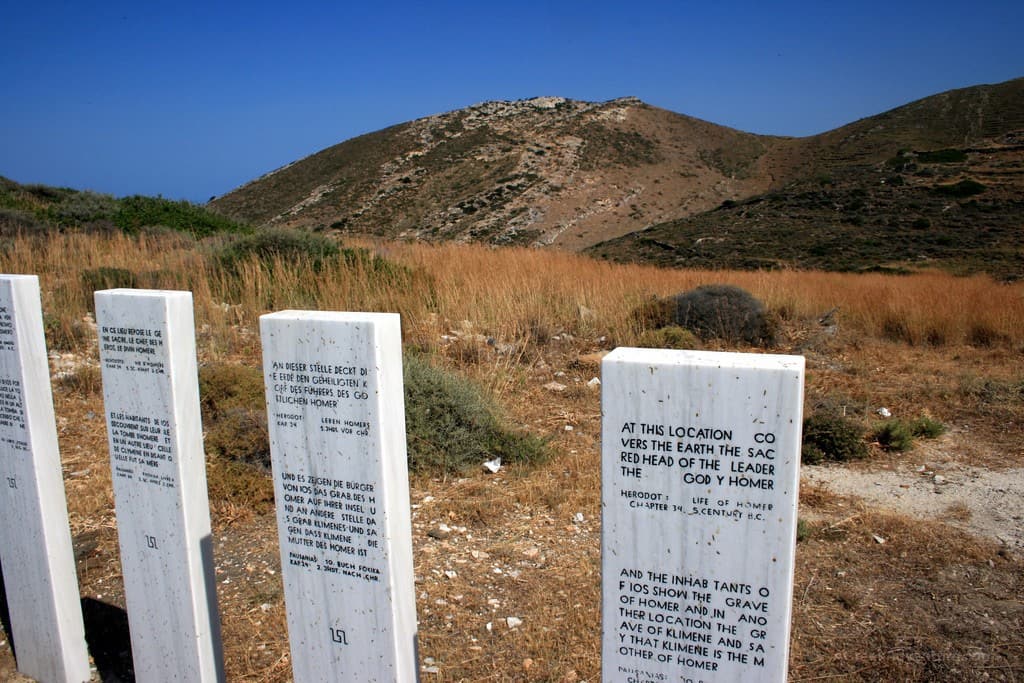 Here is how the tomb location looks like.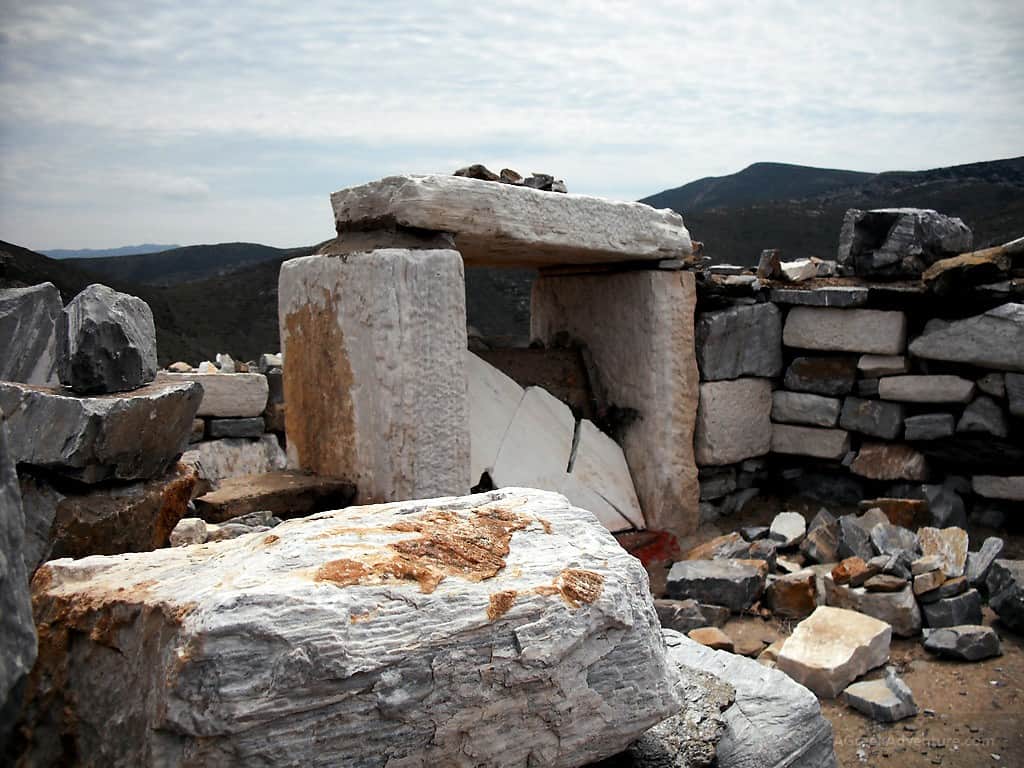 Hiking Ios Island
One thing you must not miss do to do in Ios Greece is hiking the Ios' backcountry, more so if traversing the shepherd paths through the rocky terrain up to Pyrgos, which is the Islands highest point.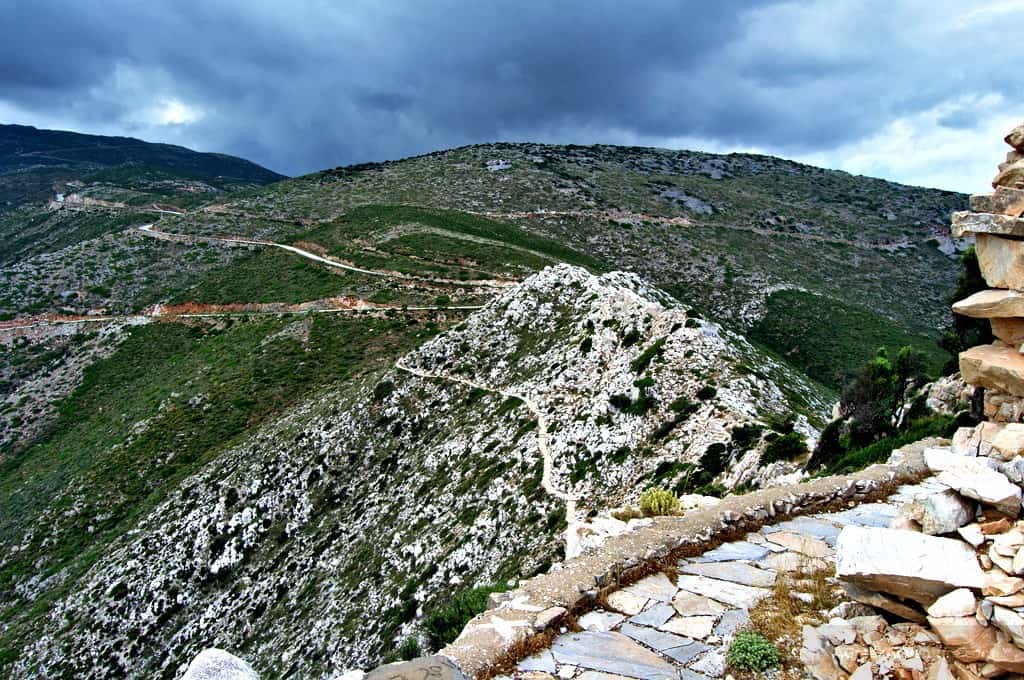 You can hike to the old monastery of Agios Ioannis. Hiking is also a way to feel and understand the Islands' ancient mythology and history while reminiscing what the long-gone inhabitants must have encountered when exploring their native land. It would be best if you carried a map, plenty of water, and sun protection when embarking on this hiking mission.
Panayia Gremiotissa Church and Evangelismos Cathedral
The Panayia Gremiotissa church and the Evangelismos Cathedral are two architecturally gorgeous churches found in Chora.
Panayia Gremiotissa church is located near the summit of one of the town's many hills.
The Evangelisimos Cathedral is located in the town center.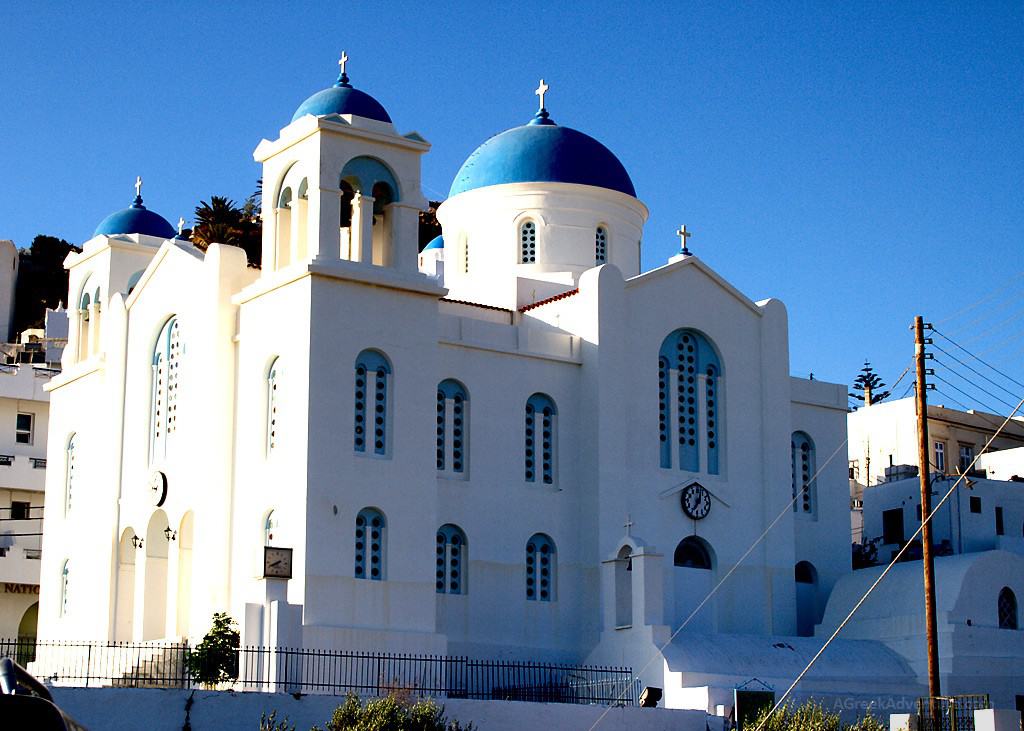 Evangelisimos is an excellent site for taking iconic photographs, thanks to its blue and white roofs. The picturesque white bell tower of Panayia Gremiotissa is one of the most captured images on the Island. Various festivals occur in both churches throughout the year, so check the calendar for a celebration of your choice before you travel.
Skarkos
You can visit Skarkos Hill, which is Ios Island's most important Bronze Age archeological excavation site. The site is essential to see if you want to learn about the history of Ios Island.
You will learn about the structure of the settlement or discover the ancient burial customs that employed. By visiting Skarkos, you get in touch with the history of Greece and have a feel of the ancient lifestyles of its people. Visiting Skarkos is home to sites that interest both the avid explorer and those traveling in a more relaxed manner.
Odysseas Elytis Theater
Odysseas Elytis Theater, a large, open-air amphitheater, is named after a famous Greek poet. Recently built, it is styled much like after ancient Greek theaters. It is a fantastic place to participate in the many cultural, festivals events, performances, and musical concerts on Ios Island.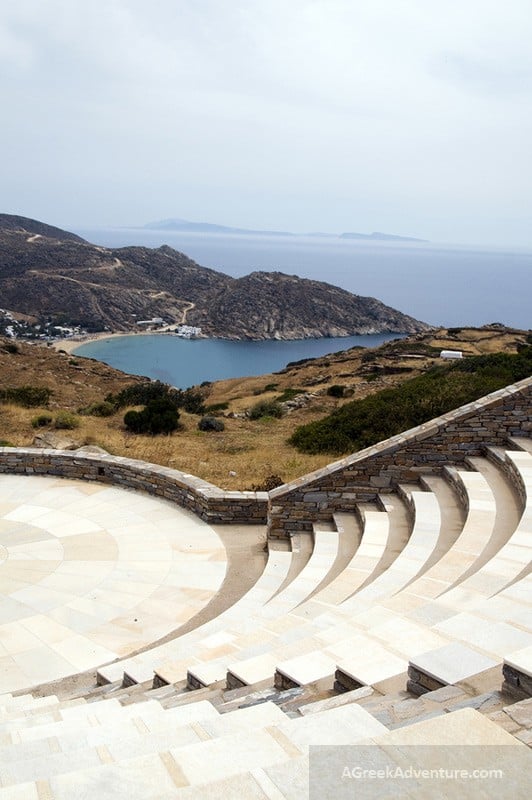 Ios is another Greek island that, through the last decades, has been a destination for rock fans but also for luxury travelers too since it has a "couleur locale" that endorses every taste.
Photo credits: Abir Anwar, Kostas Limitsios, Davide Taviani, Neil McKenzie, Diego Martínez.