The island consists of just around 16 sq.km but the continuous vista changes are just amazing. Crystal clean beaches, amazing local food and wine products that will drive crazy the most demanding for green and ecological nutrition. Leipsoi (or Lipsi) are famous for their thyme honey. The island is moving forward also to its sustainability by adopting the "green energy" concept. It is alleged to be the second in Greece which fully utilizes energy production from renewable/recycled sources.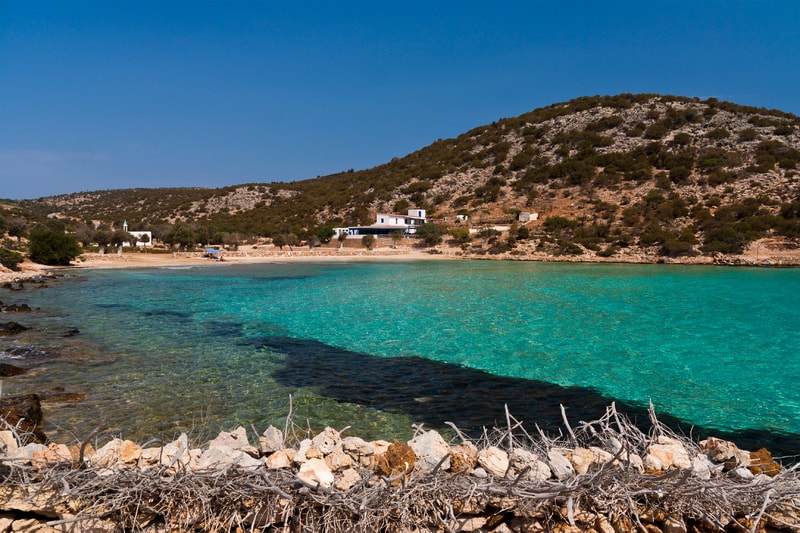 The island (or better, a group of islands) is located around 11 nautical miles east of Patmos (so you can also visit this magnificent with rich religious history island) and 8 n.m north of Leros. It still keeps the Aegean sea identity with beautiful white houses, tranquility, and peace.
Some significant monuments and places of interest are the churches of the island with some dated from the 16th century. An example of this is the church of Panagias of Harou, famous for the picture of Panagia (Virgin Mary) who holds on her hands the body of Christ after moved down from the cross.
The place is famous for the red wine they produce and every summer at the end ofAugust there is a large festivity celebrating wine which usually holds for 3 days.
For those who will choose to attend with their own or rented cruisers there is also a natural harbor available as well as a small but modern marina. Every summer open seas lovers are hosted here exploring the island beauty.
You won't need a bus. The size of the island is suitable to go through it with either a bike, foot or the public bus. After all the only place with houses (the "city) is at the center of the island.
So, if you are seeking for a place where peace, good nutrition, ruby wine and friendly people co-exist Leipsoi is one of these places to stay for a few days.
You can see extremely nice photos from Lipsi (or Leipsoi) from here:
http://www.flickr.com/photos/[email protected]/sets/72157623457604741/show/with/4330678091/ (a very beautiful slideshow)