Here is another set of experiences we had during our holidays in Crete island, Greece. Have you read the other two with canyoning and Chania tours? Read them, please.
For this tour, Urban Adventures were our guides once more and Yiannis, a really pleasant and knowledgeable person, was our guide. This tour was a combination of a food experience & historical monuments before ending to the Patsos Gorge you read about.
Before going to Patsos, our tour had 3 major parts.
The first was the Poliou House at Astri village.
The second related to visiting Arkadi Monastery. The latter is a very important monument with great history both for Crete and Greece.
The third one was the Aravanes tavern where we baked bread (before having a huge Cretan lunch). Bread was finally "cooked" inside a traditional stone built furnace heated with wood. We took the bread back home.
The whole was a 11 hours tour.
But let's get things from the beginning.
Holidays in Crete: Astri Village, Poliou House
The Poliou House was something we never heard before. Apparently it is a rather famous attraction/tavern in the village of Asteri, approximately 30 minutes from Rethymno.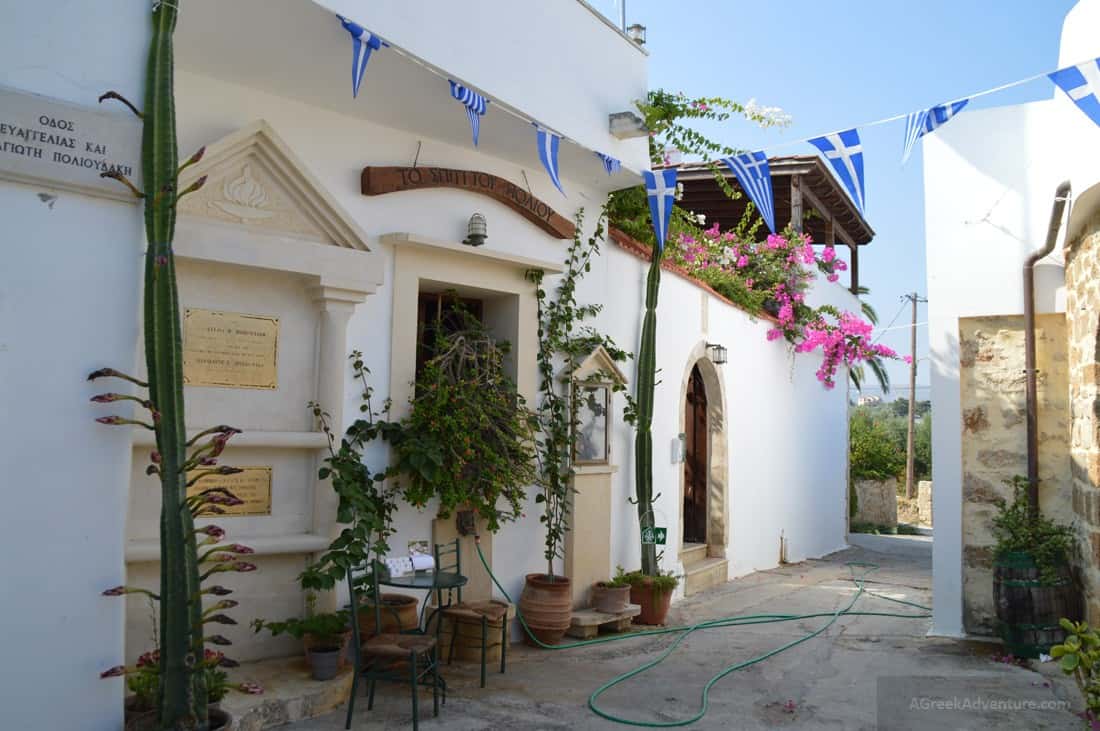 Three things were rather impressive in that place: The indoors museum, the huge shade at the tavern area and the homemade tsikoudia (raki).
Indoors museum consists of 2 parts. The biggest part are the rooms filled in with folklore items that belong to earlier (not ancient) years of Crete. The owners have really gathered and preserved hundreds of them.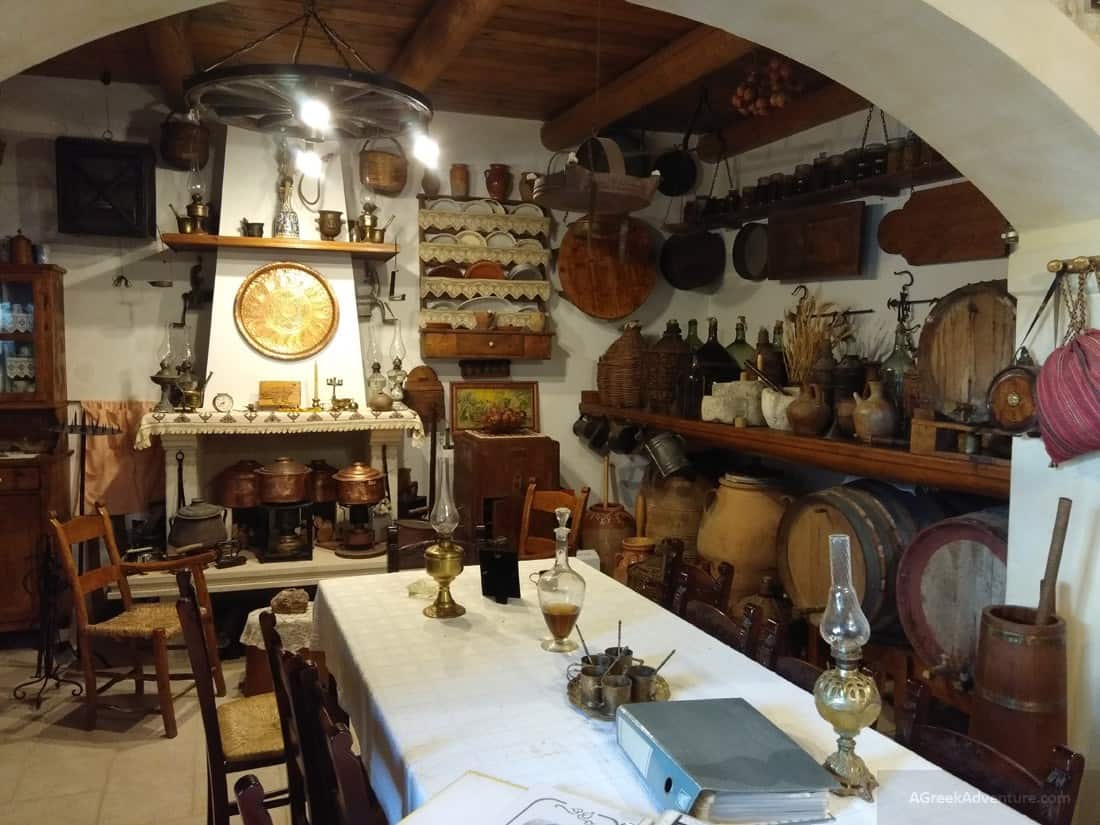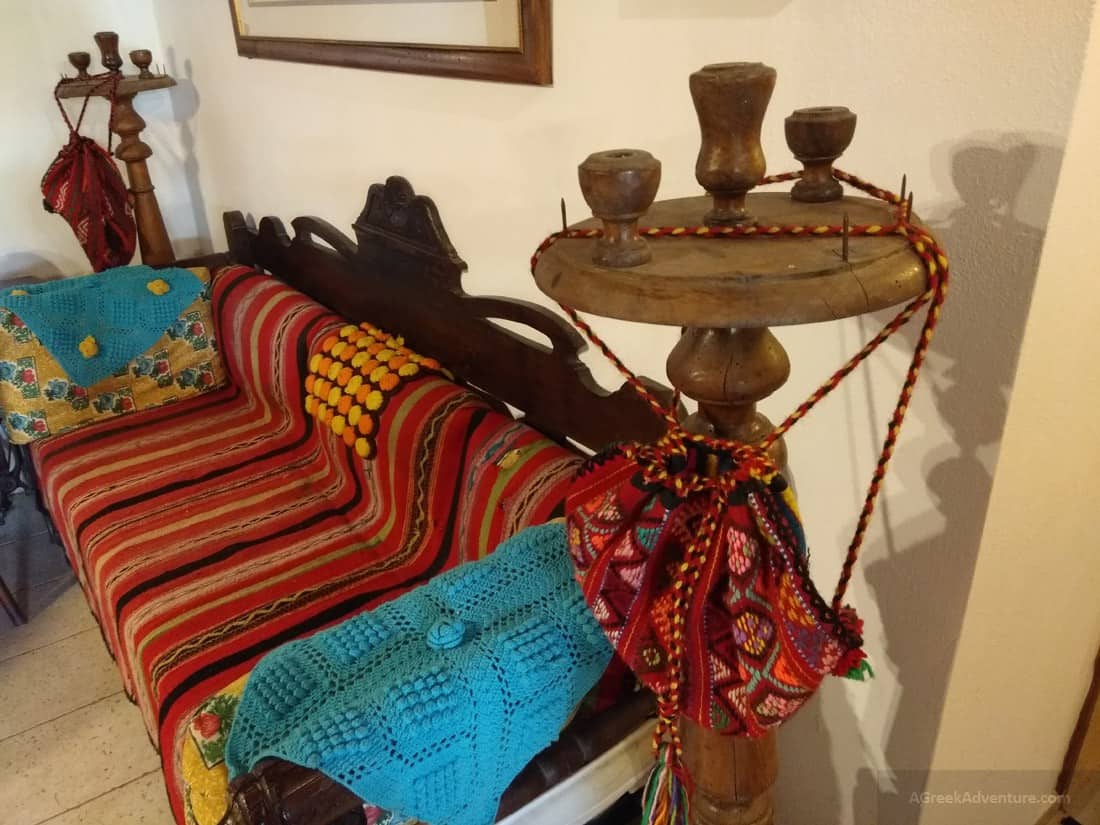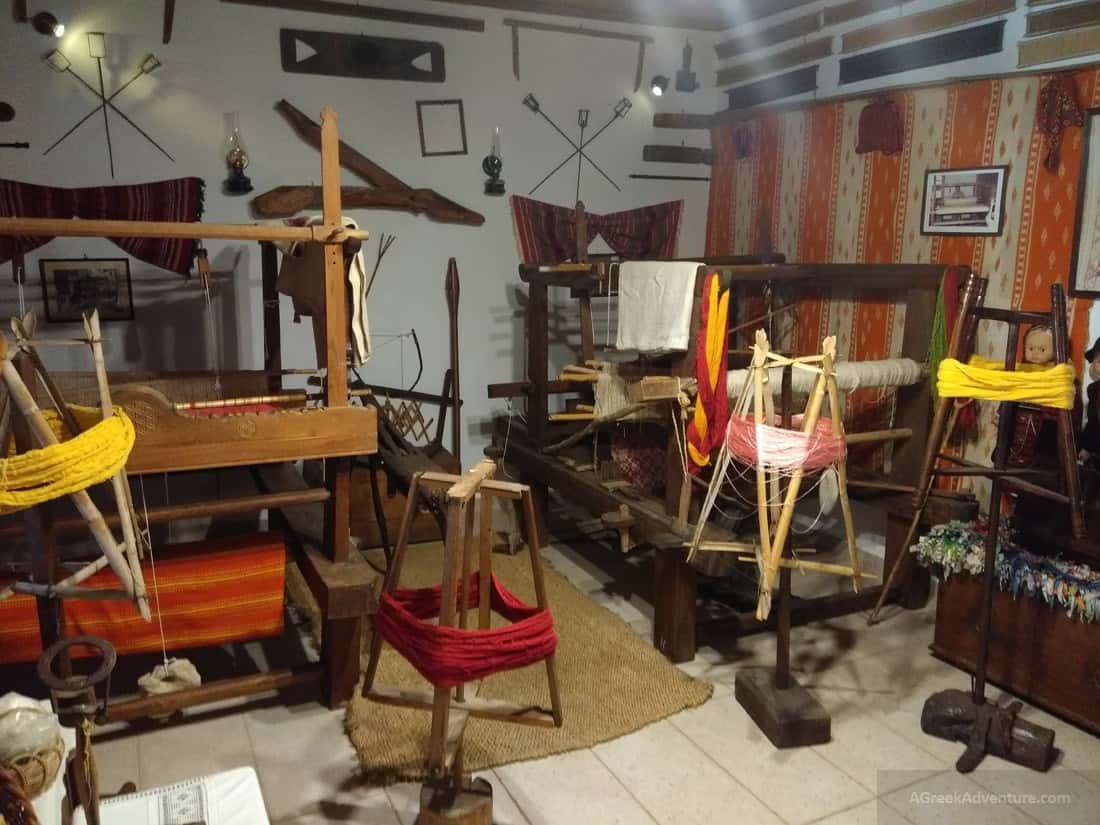 Actually you pass these to enter into the tavern and the main yard.
See for yourself.
The smallest part are in the area where the actual tavern is. This hosts all kinds of war (WWII) items: gun/artillery shells, mortar shells, hand grenades, soldier shovels and more. All non-active, maybe…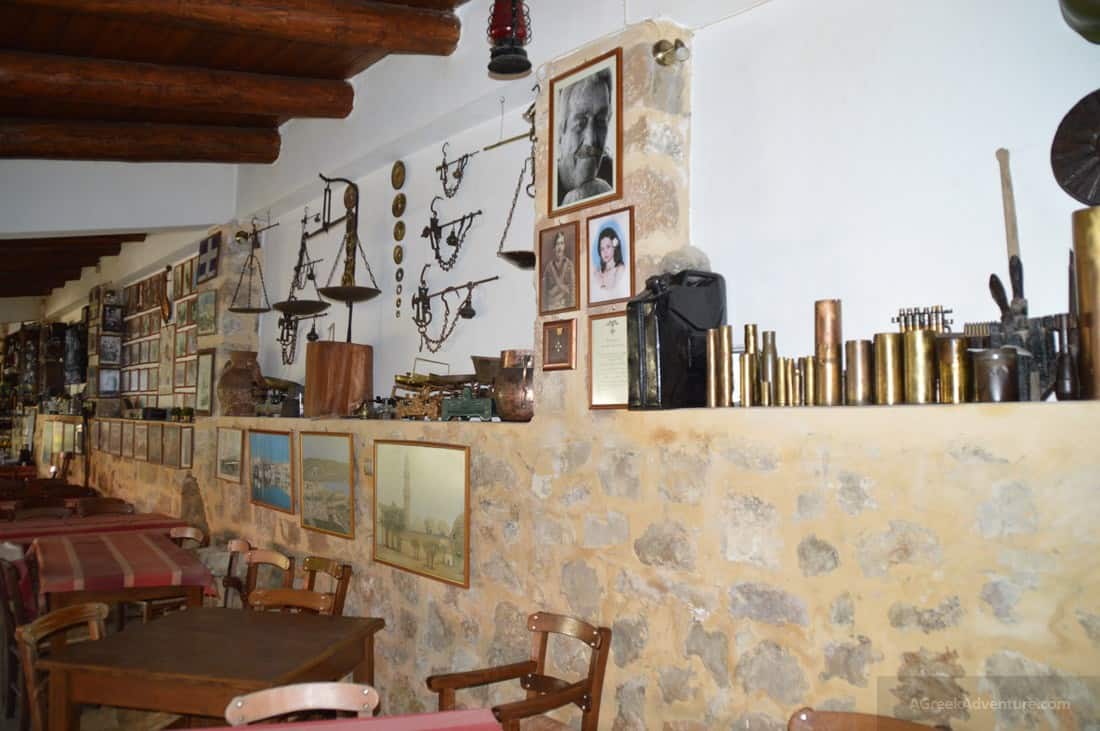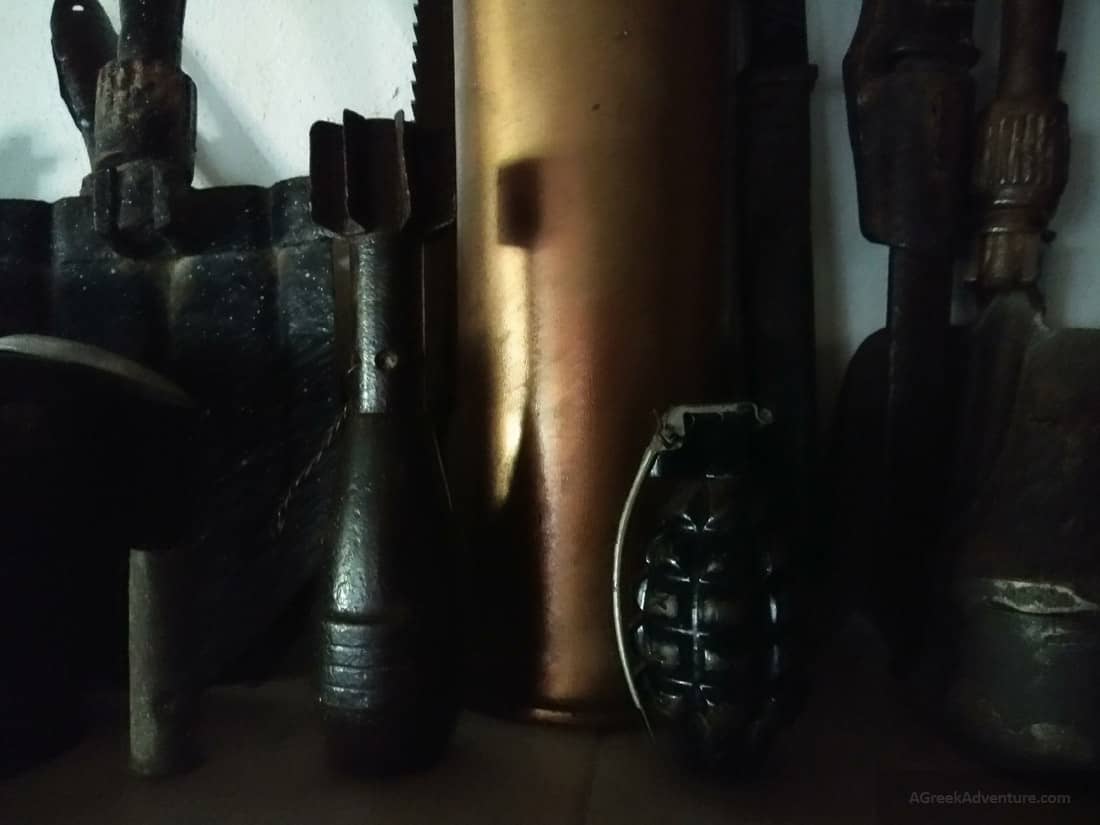 One of the "exhibits" is the flame gun which was used to torch the village during WWII.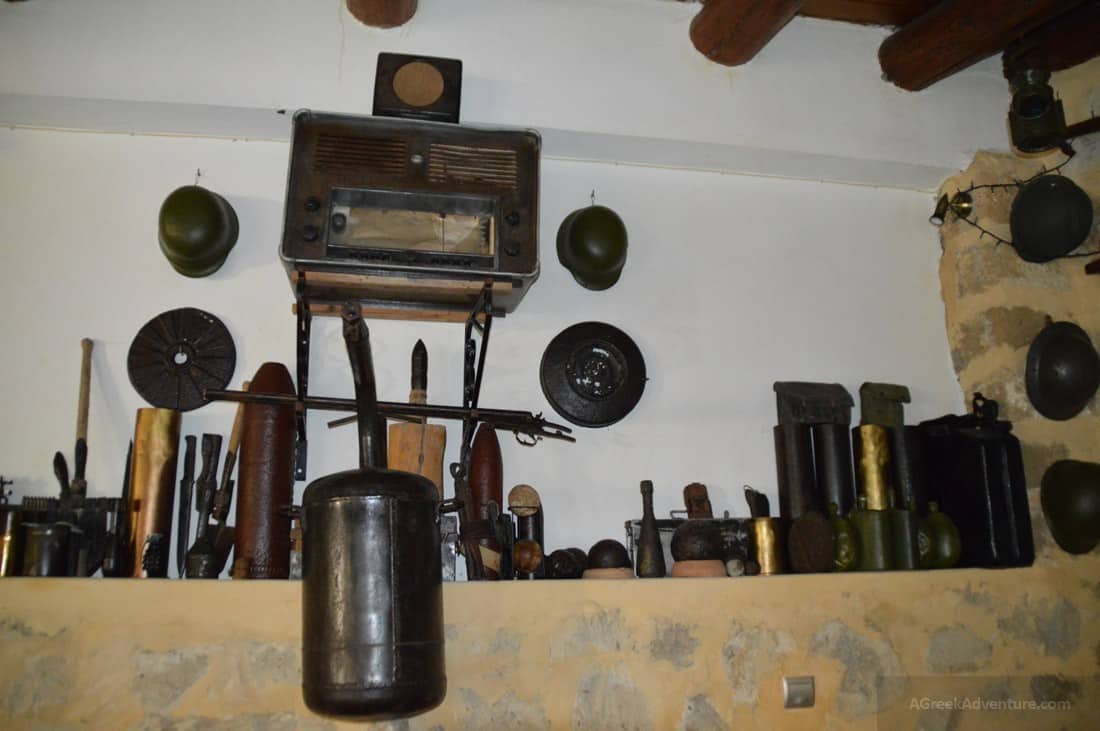 Many Cretan houses have such relics from WWII, so to remember what happened back then and how Cretans resisted to the invasion that took place.
The main "eating" area is under huge shade. The whole yard is like that.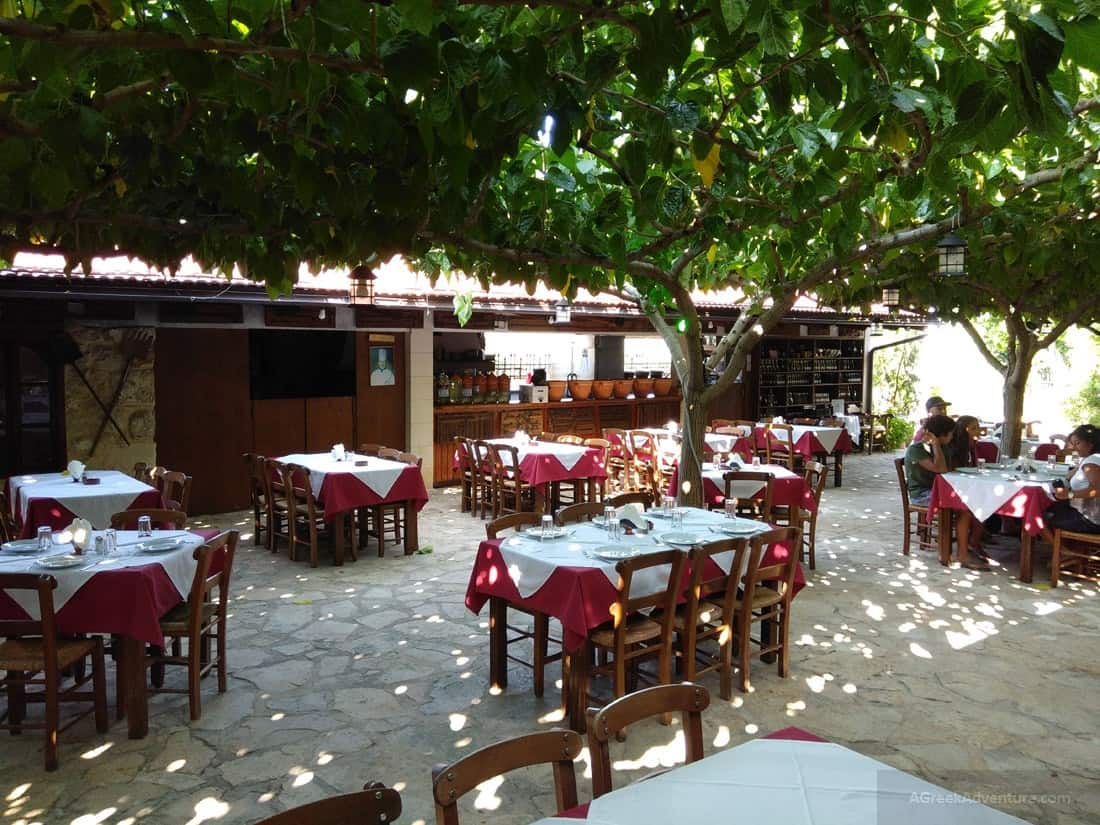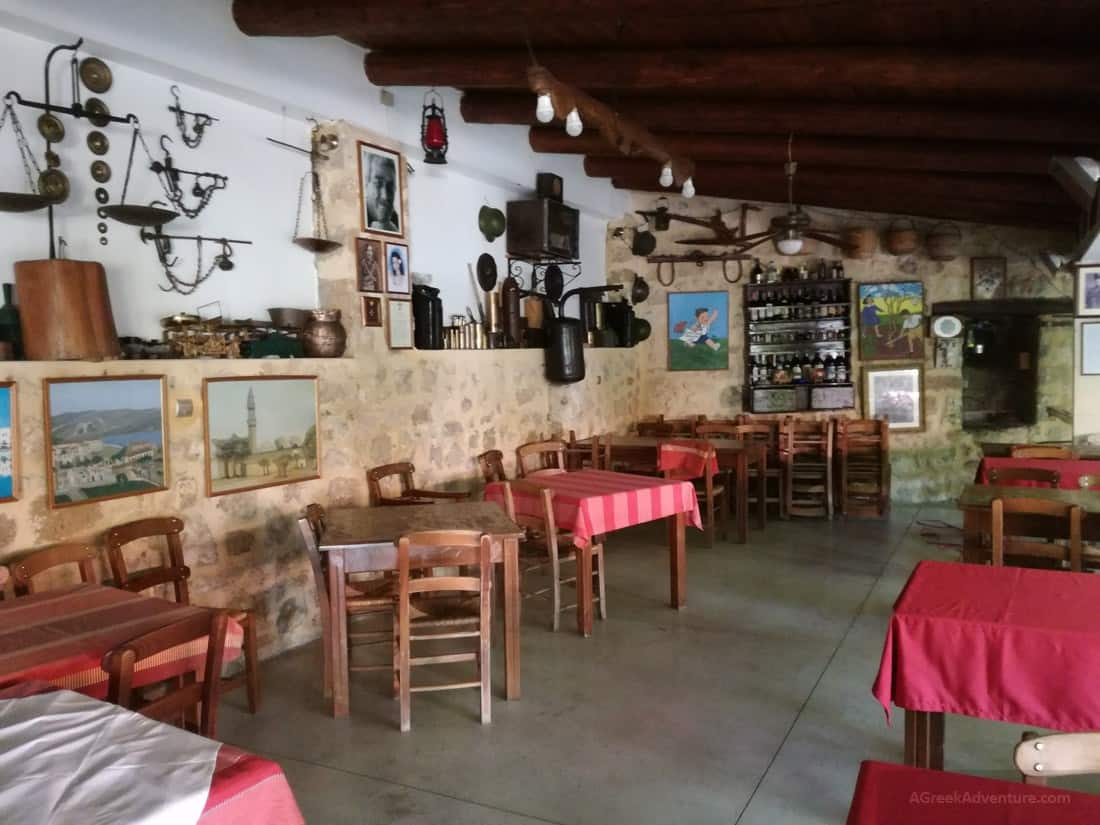 We had some morning coffee there along with a discussion on the history of the place and got acquainted with the rest of the group which was a whole family from USA (husband and wife, 2 kids and mother in law).
We had some tsikoudia (raki) too… They had many flavors… You know… "moonshine" type.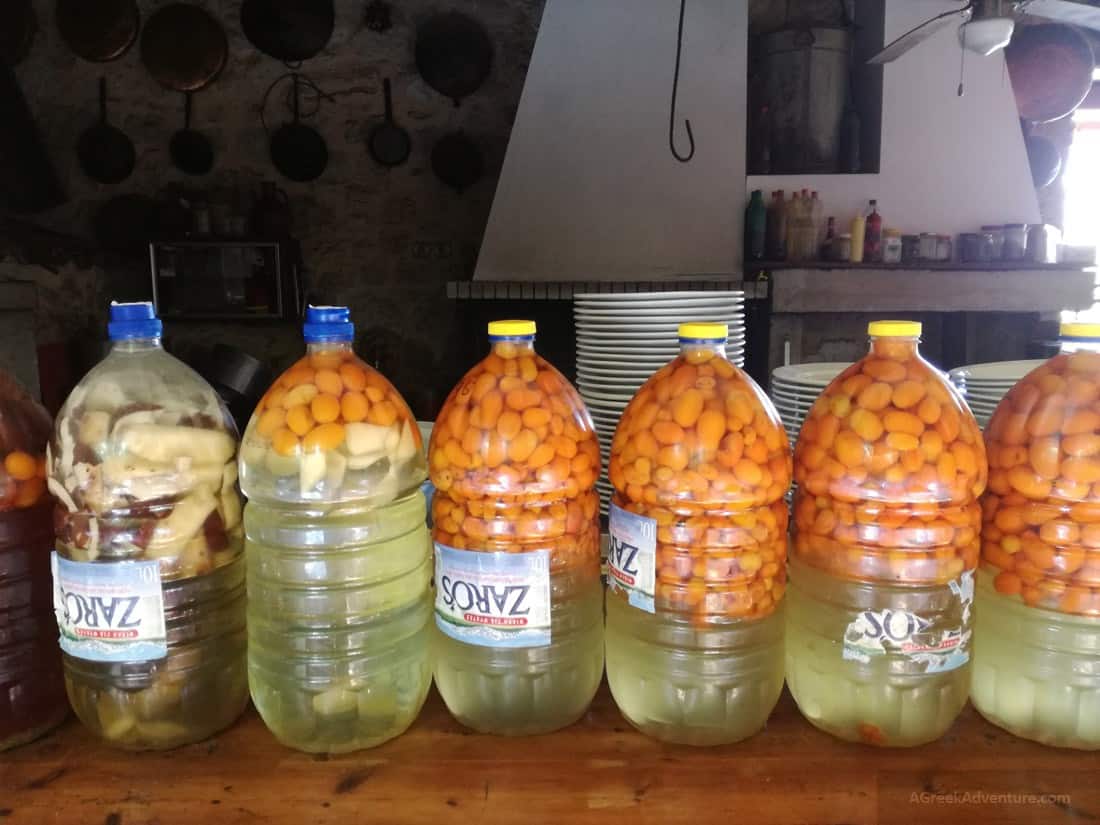 Really interesting people with a genuine interest on history.
Holidays in Crete: Arkadi Monastery
Leaving that place we traveled towards the Arkadi Monastery.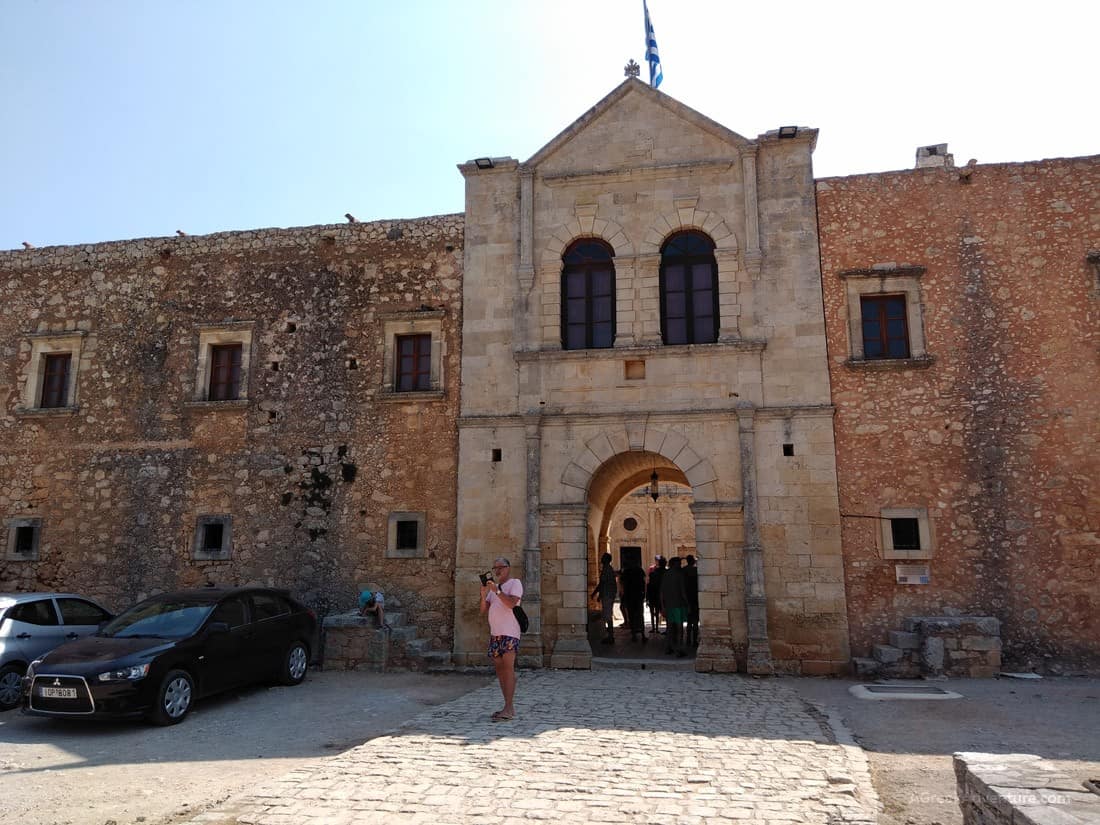 To keep the story short (you can read more here) the monastery played a great role in the resistance against the Ottomans. It is famous for this reason: After a period of seize while Ottomans tried to conquer it, the abbot gathered all men, women and children in one corner of the monastery along with barrels of gunpowder and set them on fire.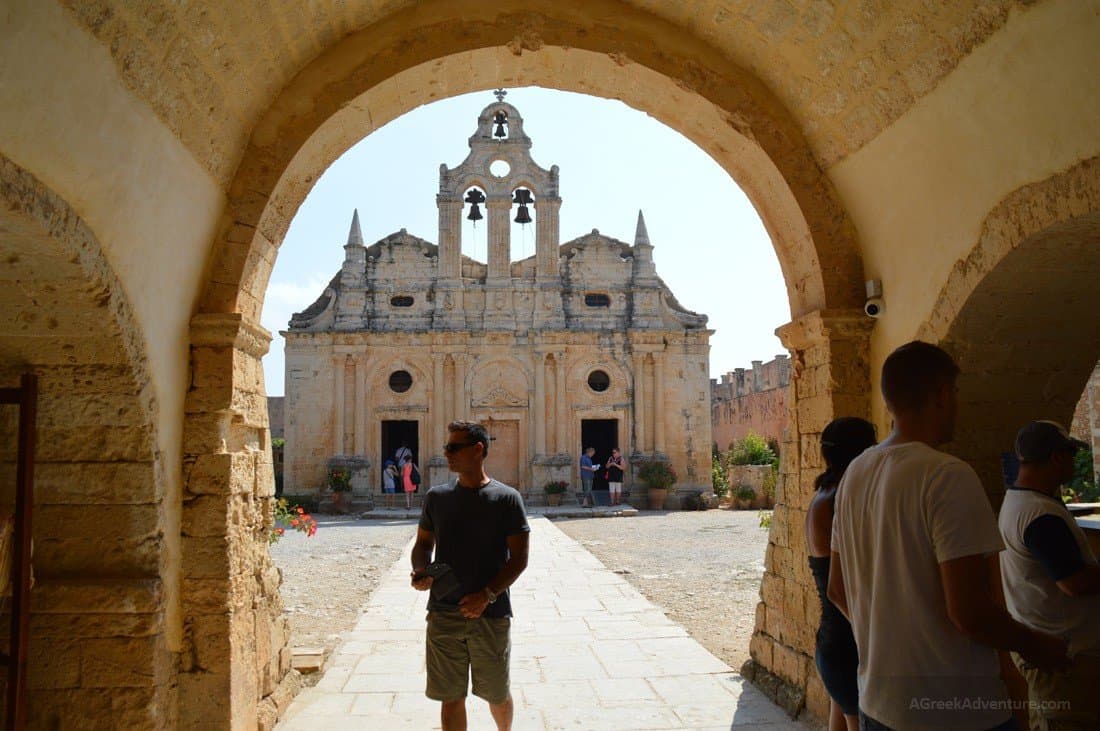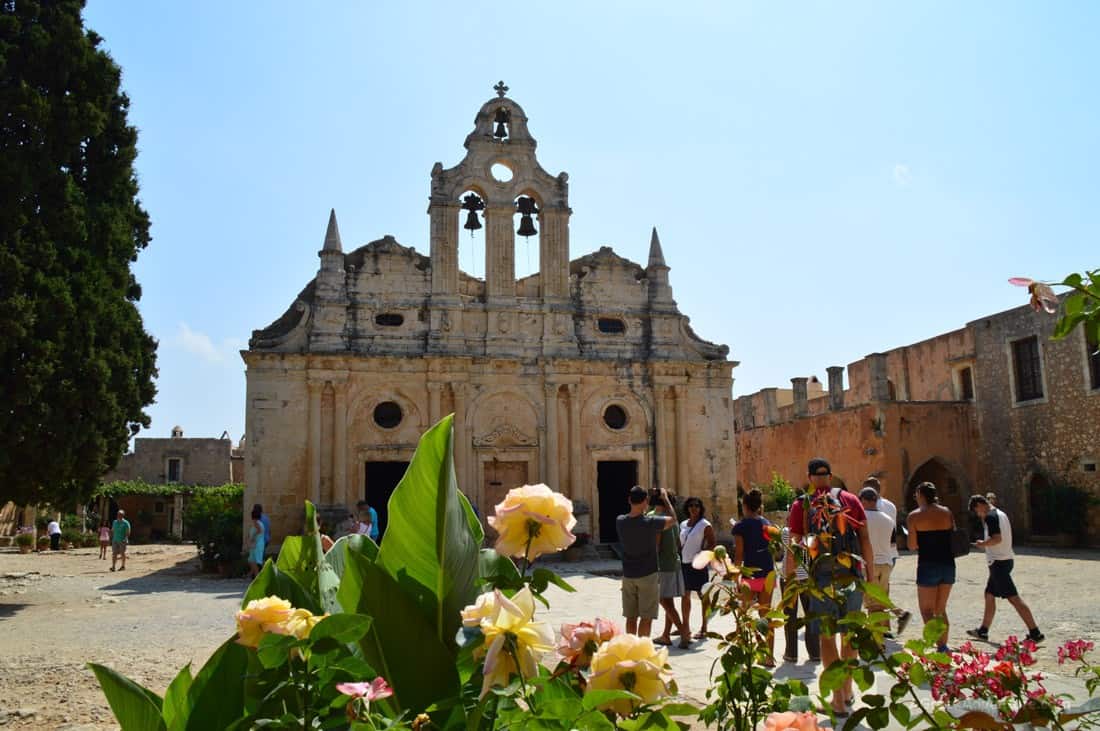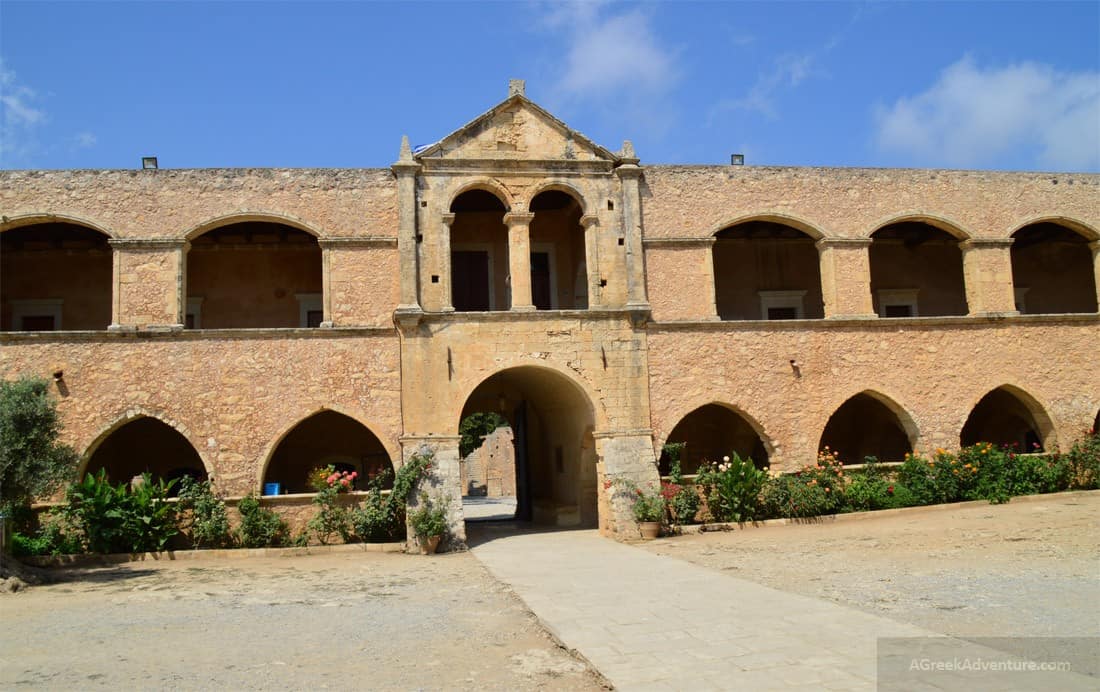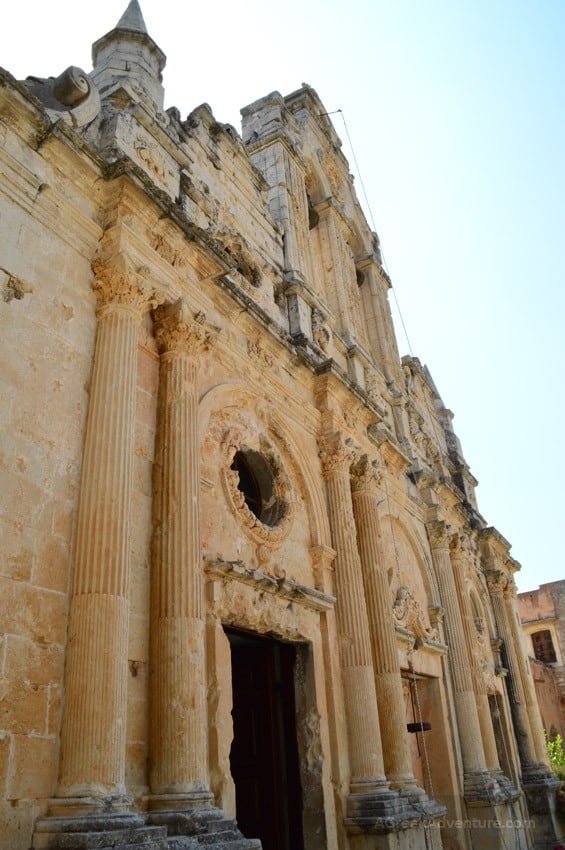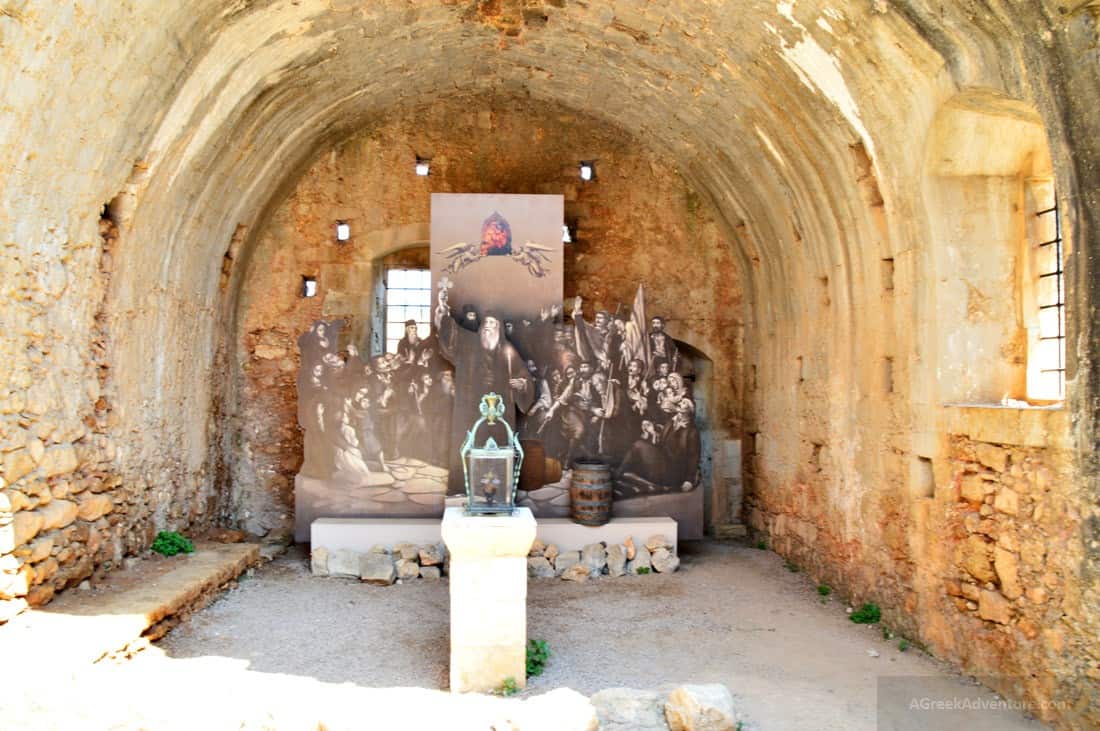 All were killed, instead of delivering themselves to the Ottomans. That very action, showed the courage of Cretans who preferred sacrifice to slavery.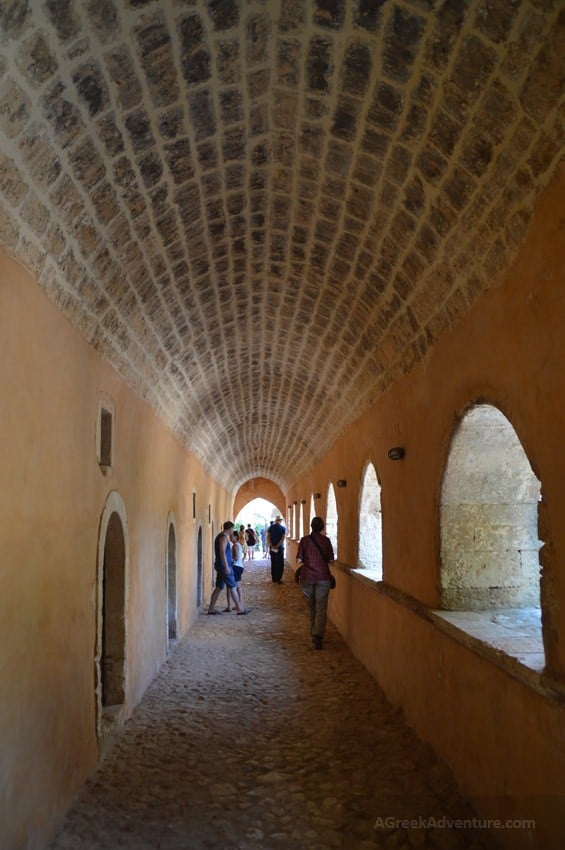 See the tree below. On the tree trunk they kept the one of the bullets that were shot from Ottomans as something to remember (there is a little arrow pointing at it).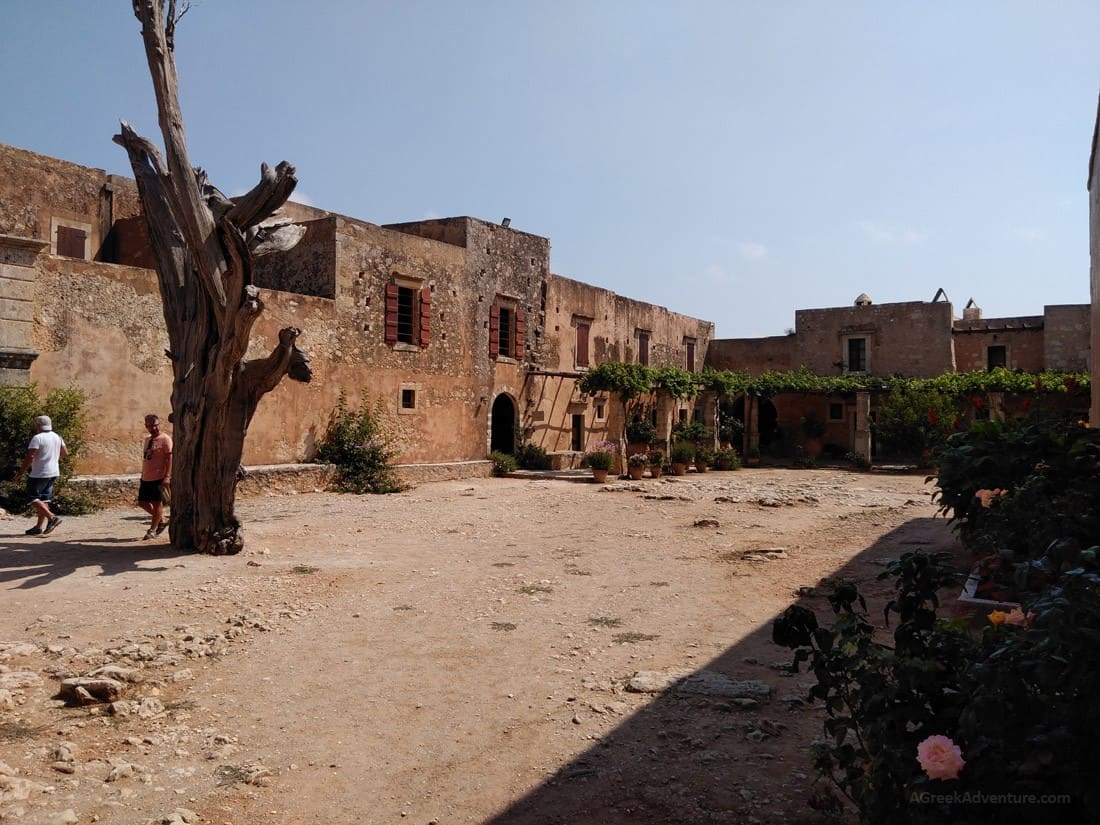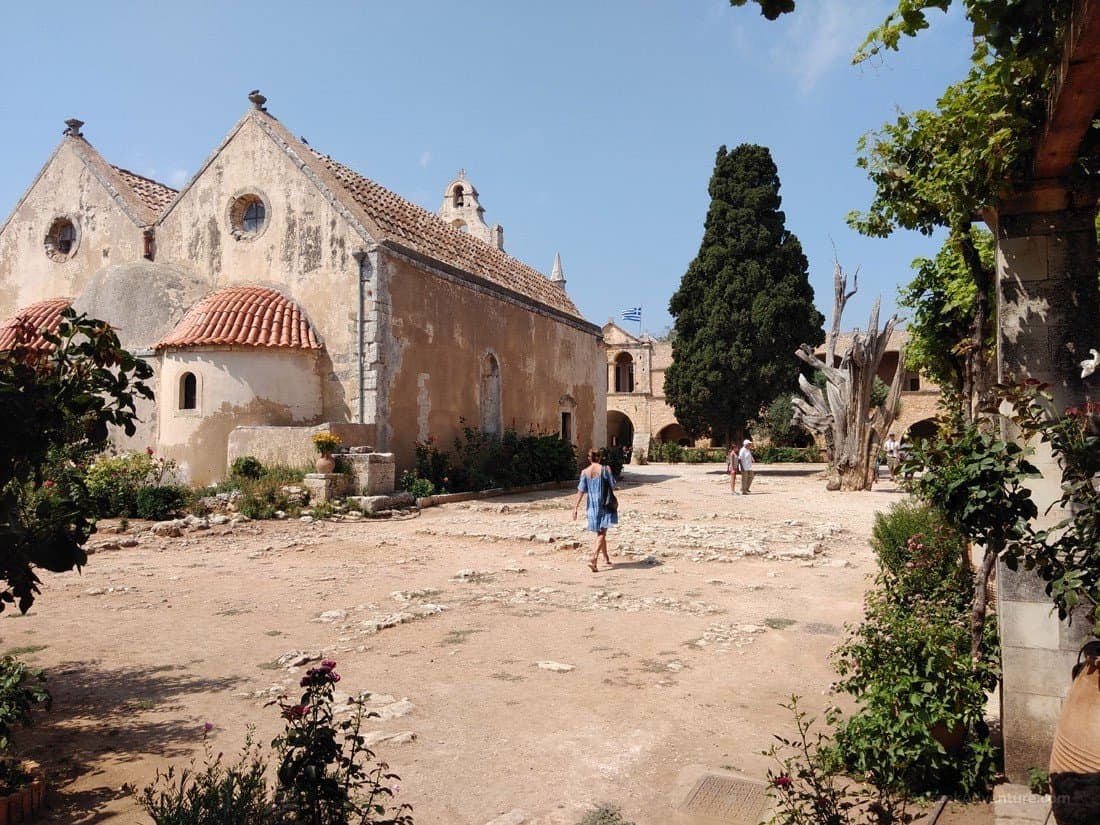 That very action went "viral" (so to use a modern term for such an event) and was heard all over the world. It draw the attraction powerful countries of that era, which also contributed to the Greek Revolution for Independence.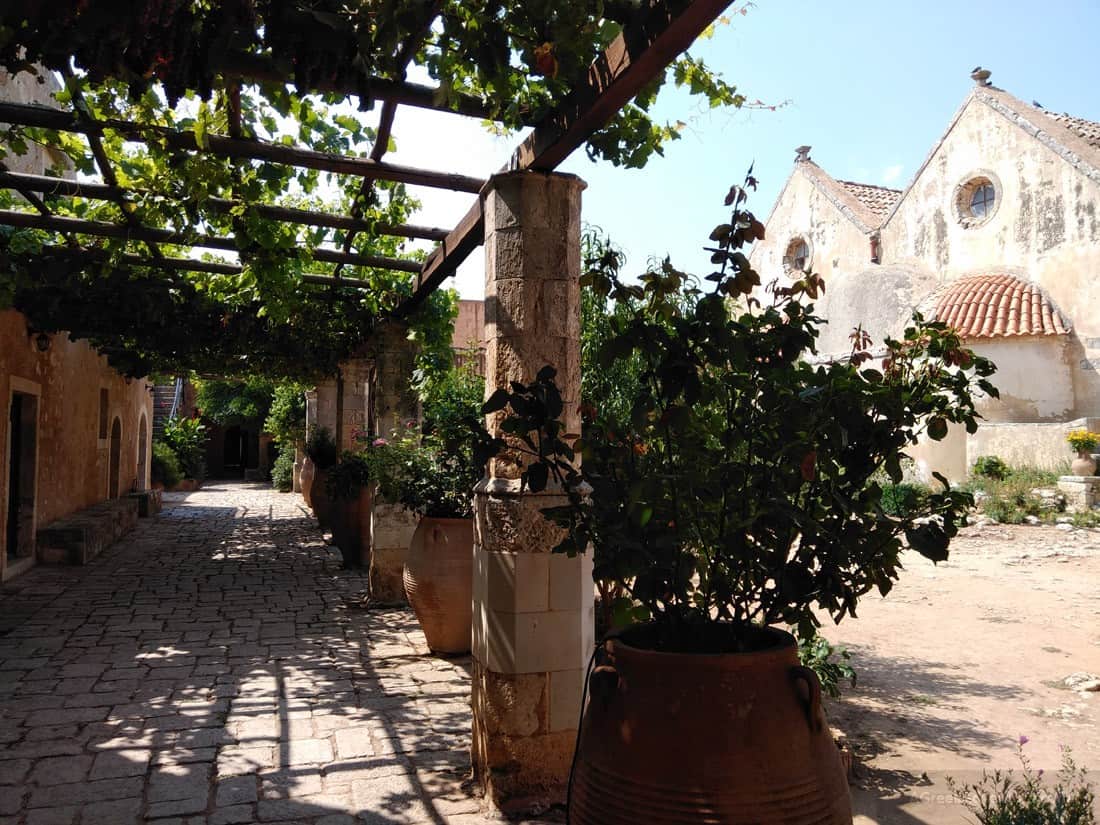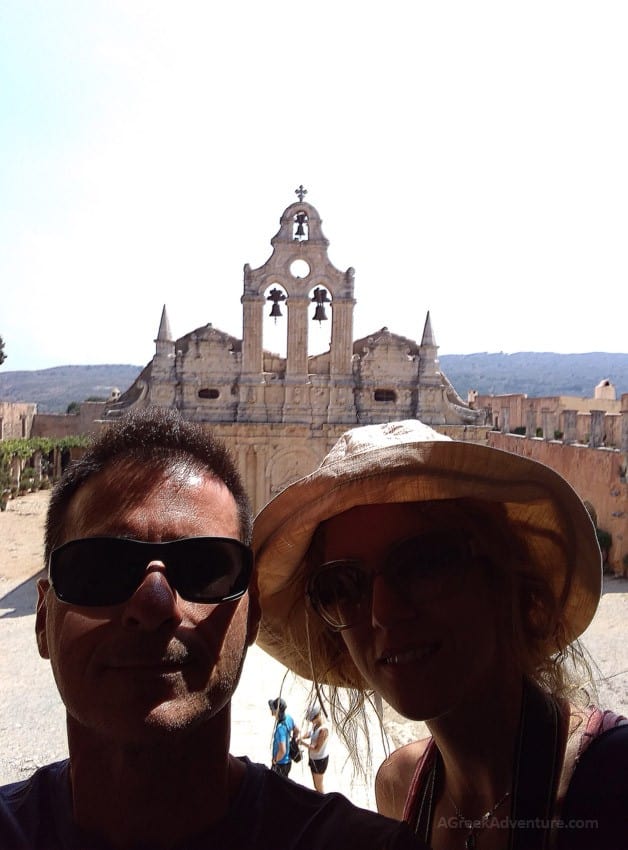 The tragedy of Arkadi turned world opinion on what was happening in Greece. Don't miss that. It is a great opportunity to learn about ;ocal culture during your holidays in Crete.
Holidays in Crete: Aravanes Tavern
Having learned a ton of interesting things it was time to leave from Arkadi Monastery.
Our next stop would be Aravanes Tavern.
The idea was to involve into the food making process and for that day we would bake bread from scratch. That was one excellent activity for our holidays in Crete.
Aravanes is in the village of Amari. The tavern occupies a really big space overlooking the Amari valley.
That alone is a very pleasant view.
We met the owners and they took us to the baking area.
A simple setup with tables, shade and a roaring stone made furnace. Oh, and tsikoudia (raki), fruits, juice and laughs.
Our hosts had 2 tasks. The man was feeding the furnace while the woman was preparing the "tools" for the baking.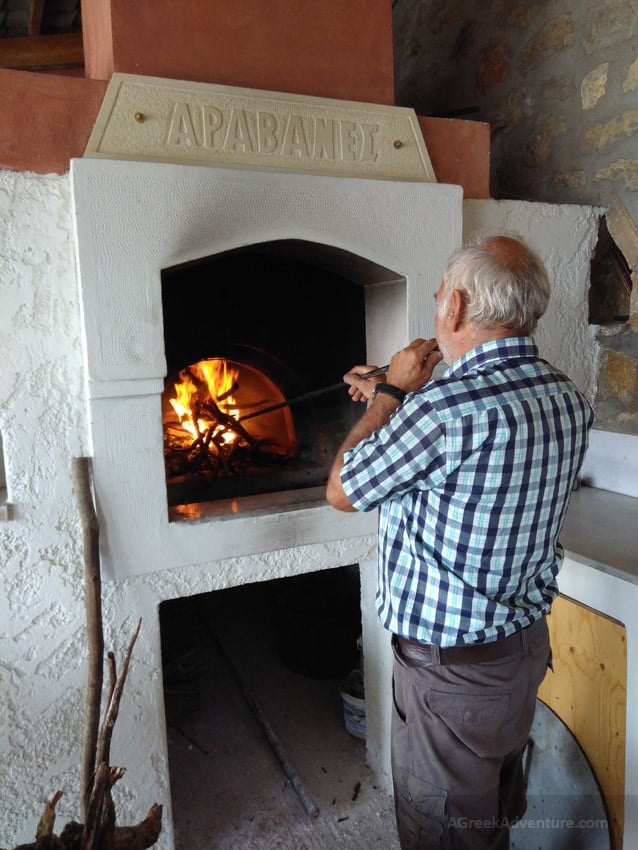 Using raw materials the base is prepared.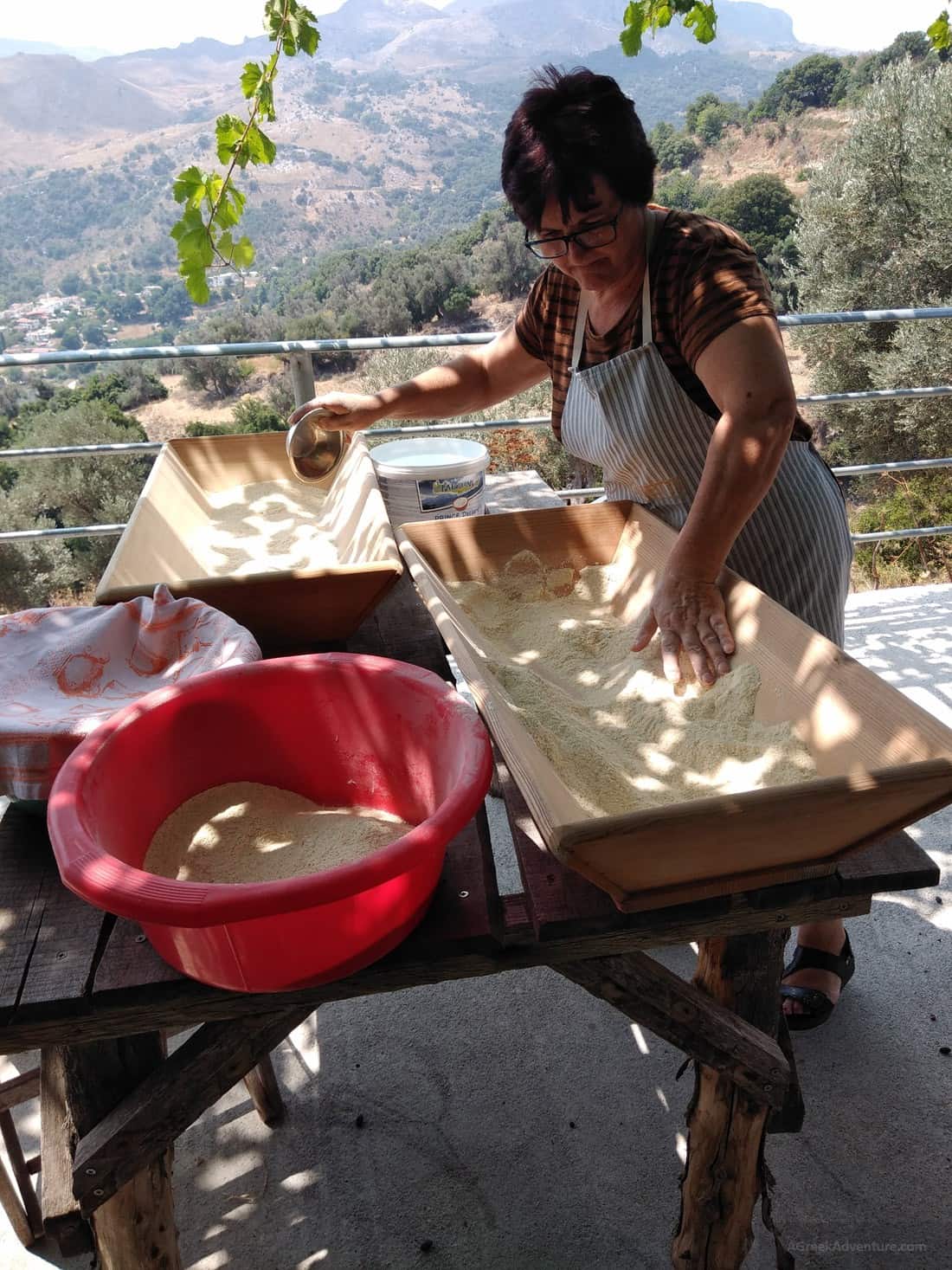 So, there we are… With just flour, yeast and water and some salt we were baking bread.
Each took its turn to bake. No machines, just hands.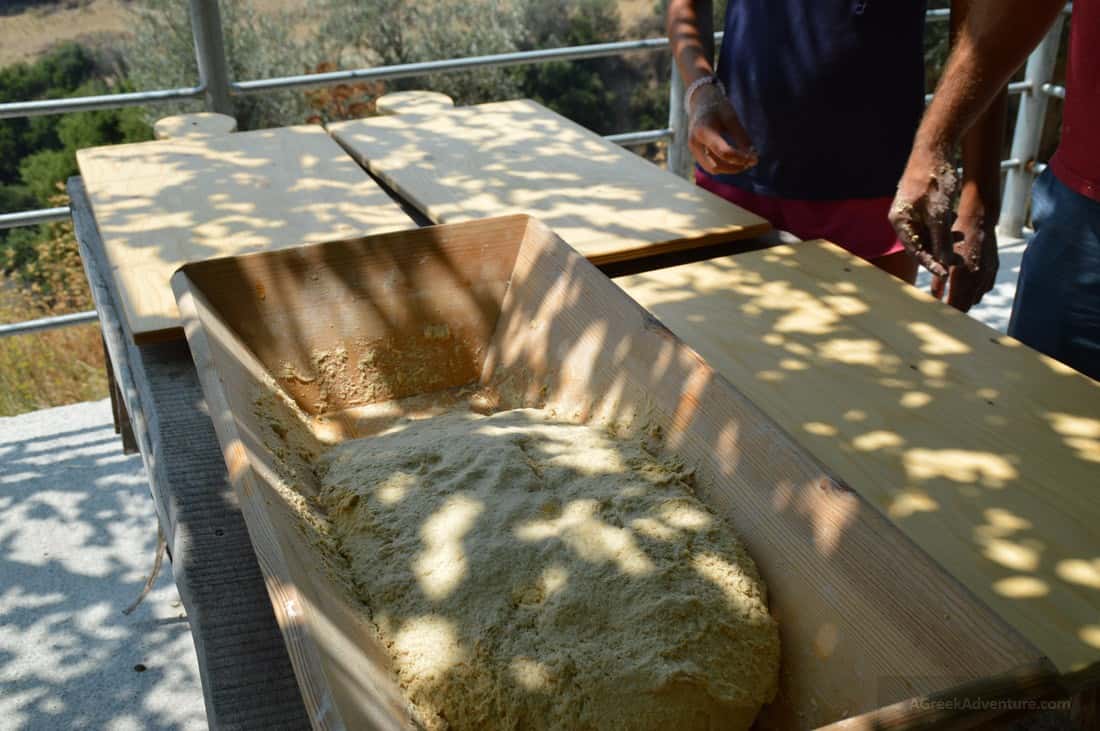 Hands on experience (literally on how to make loafs.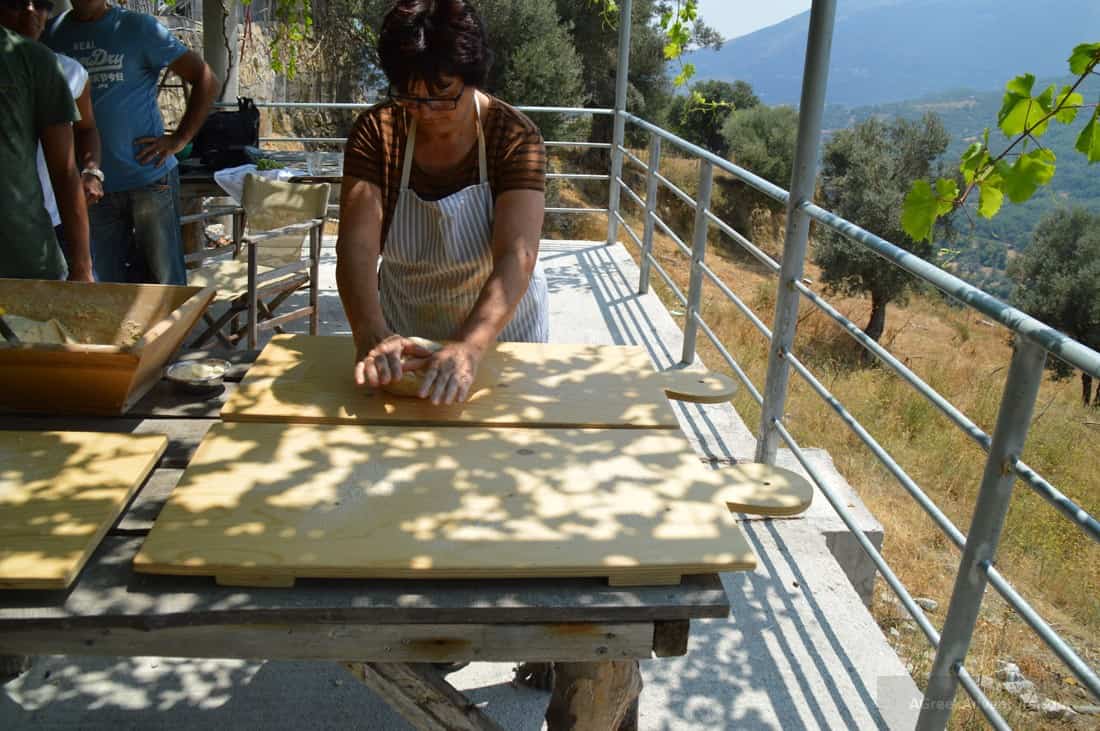 Observe the focus level on me…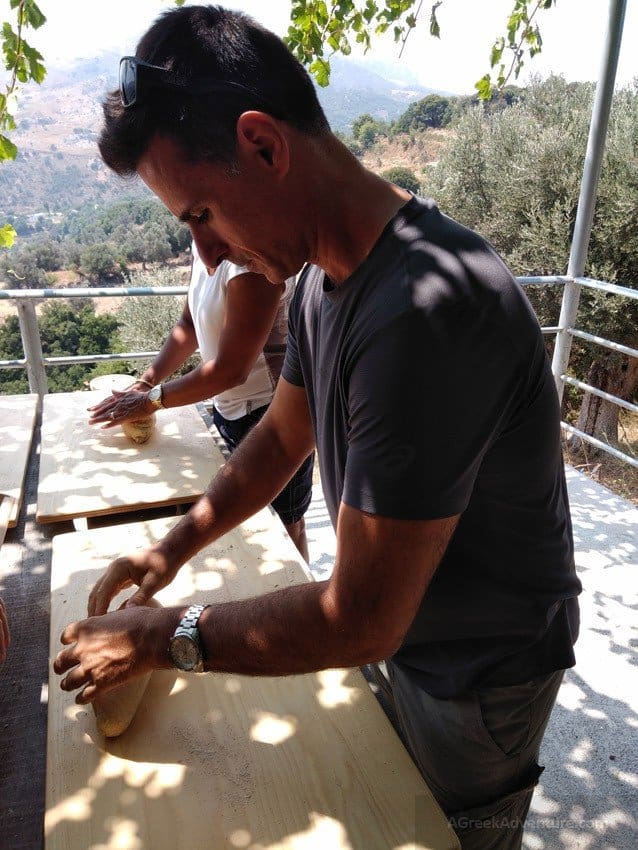 Let me tell you that without a little bit of sweat in the pastry, bread is not getting its special flavor. The day was a bit hot, so some "secret ingredient" was added indeed.
Here are a couple of videos showing the work involved.
Here is Maria.
After forming pastry into nice loads we place each on a wooden shovel and they were placed inside the furnace.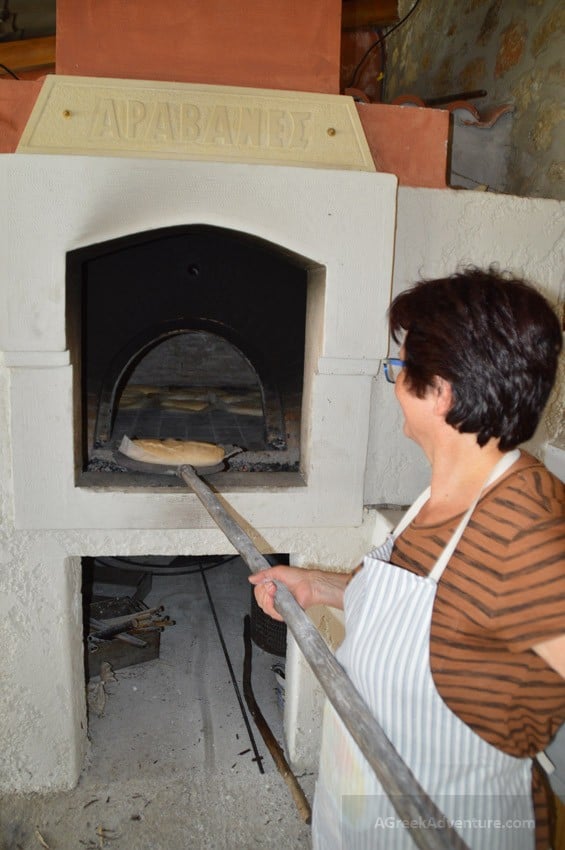 Mission accomplished. We earned our lunch (and more).
Next to the furnace was this distillery. They use it to make tsikoudia (raki) and also exhibit how it is made.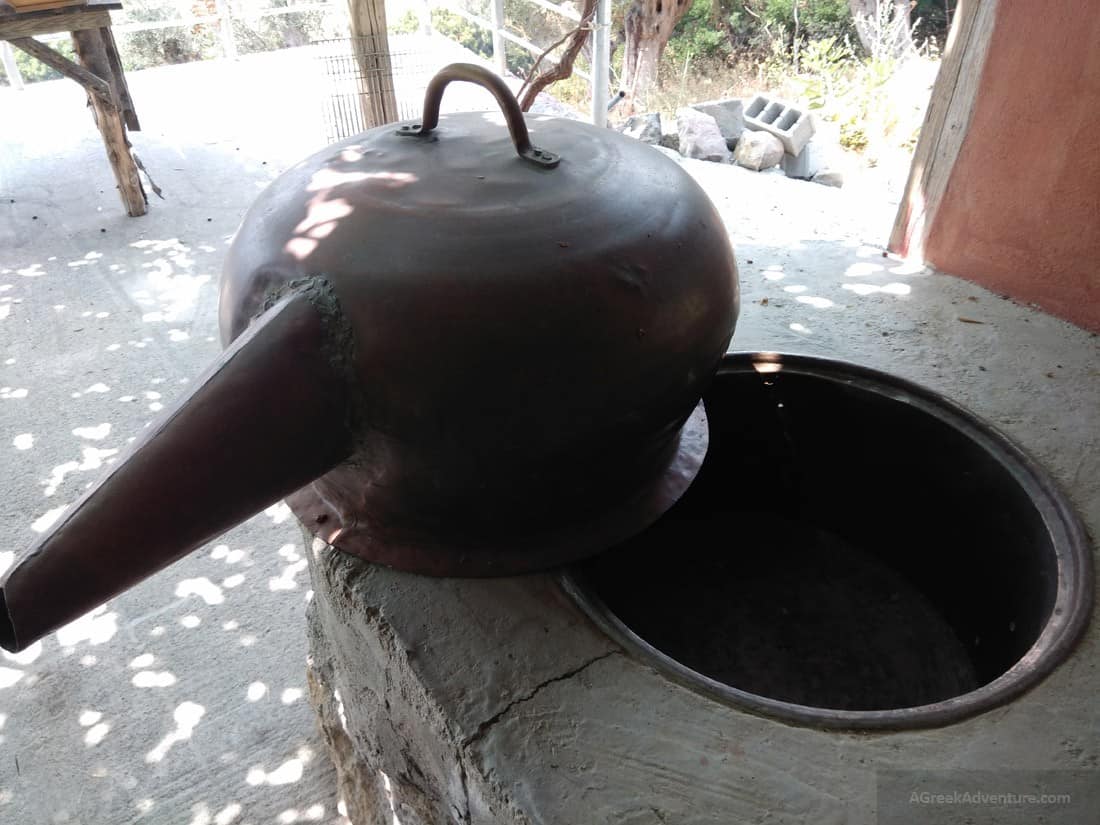 Next thing we knew was strolling in the big terrace while our table was prepared.
Look at these pumpkin canteens.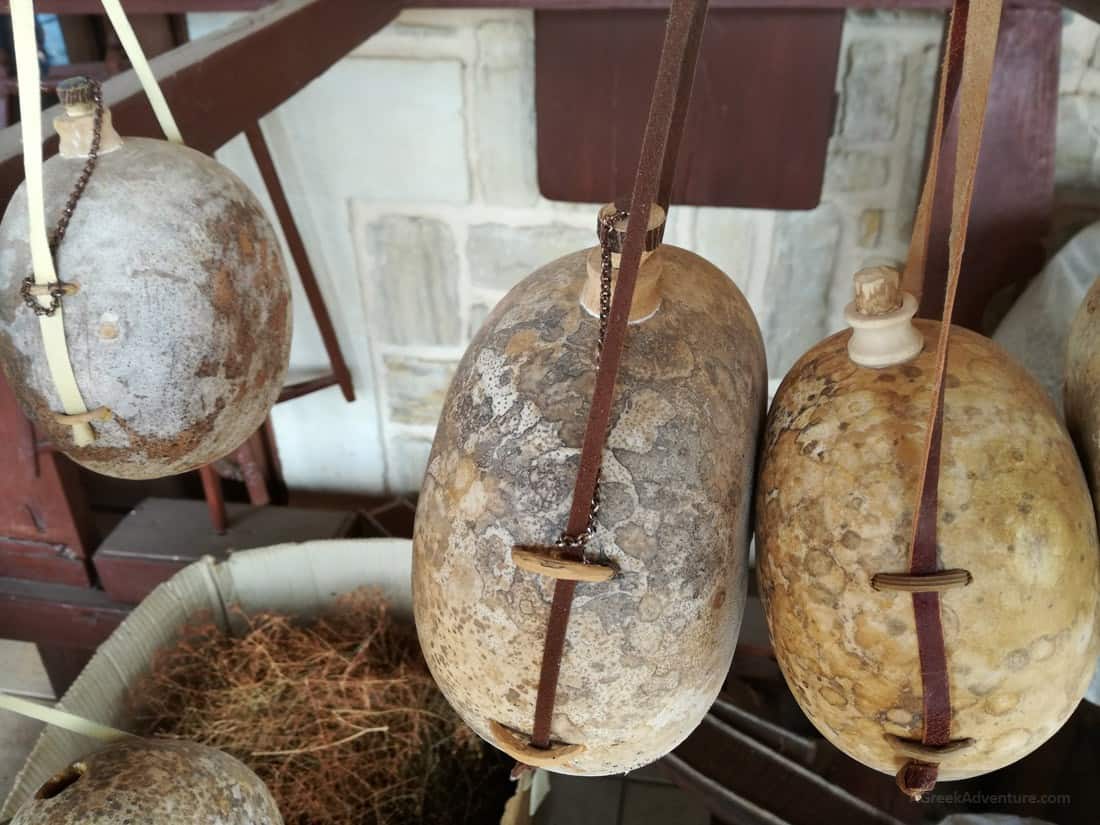 Look at these figs. They let them under the sun so they get dry. See how they are (left) and how they become (right).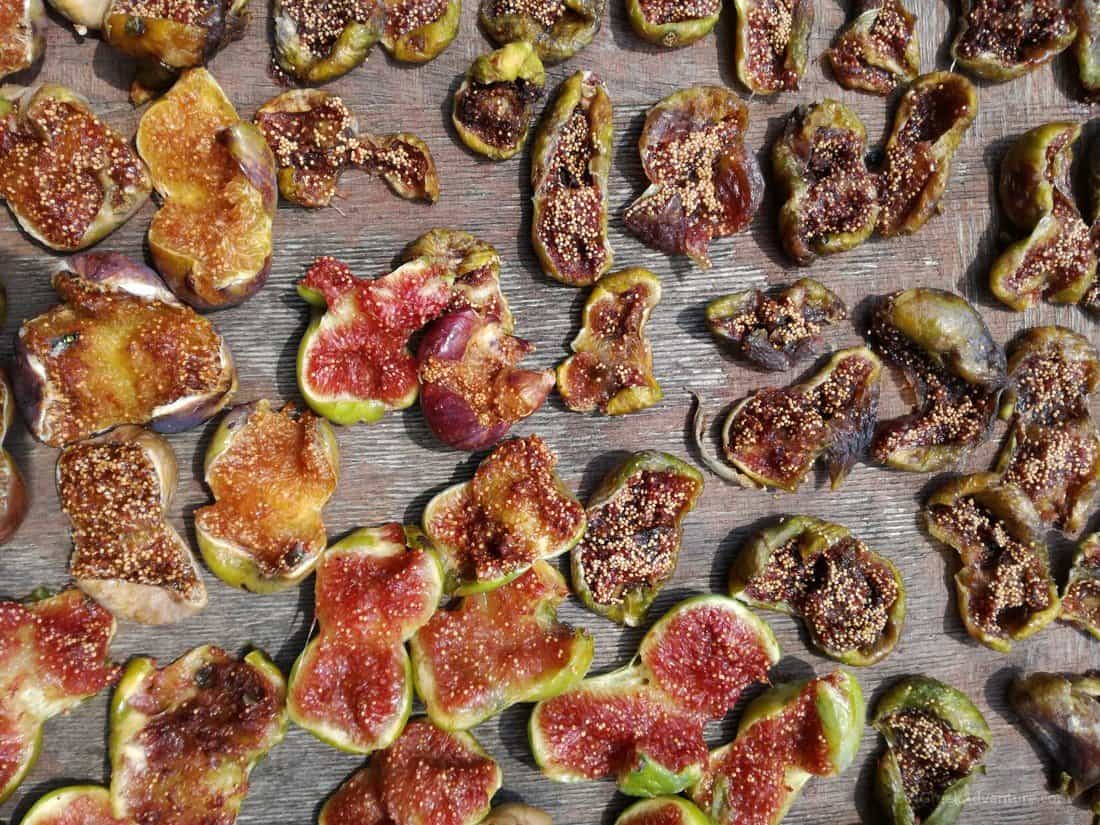 Plenty of sun and space at Aravanes yard.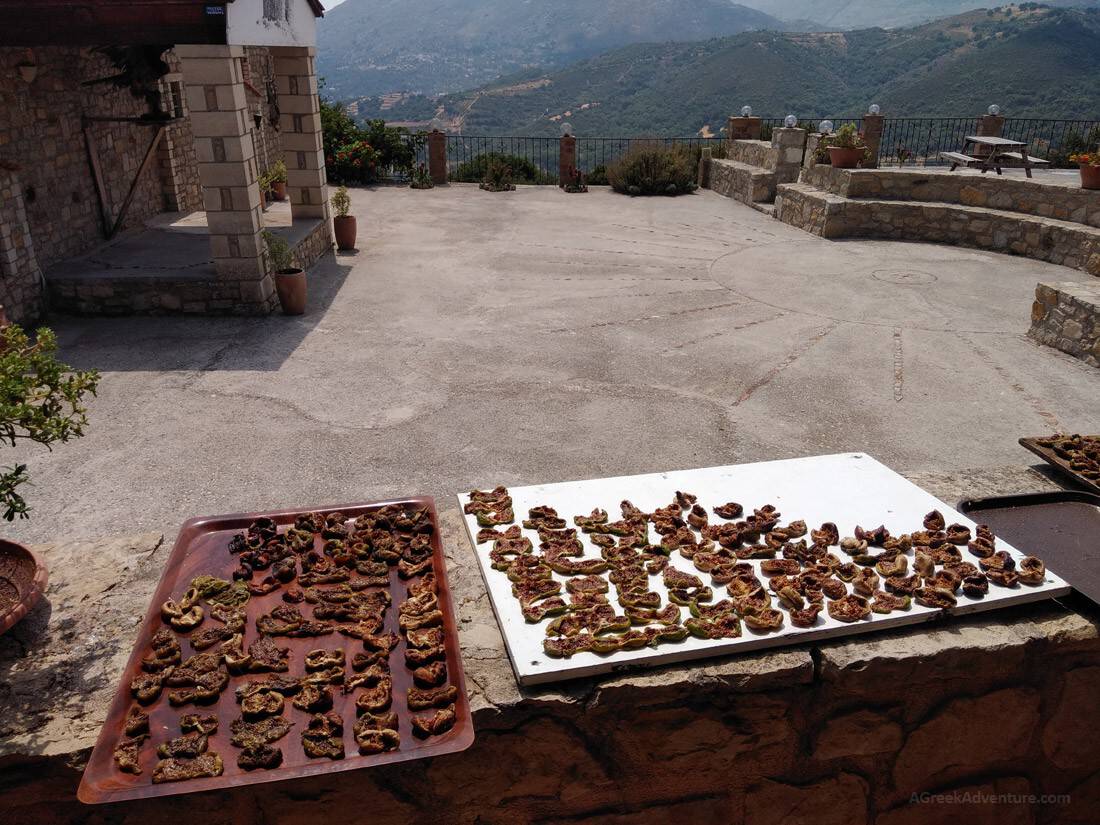 That other thing here is called "Ksinohondro" and is made of shredded(!) milk and wheat. It is used as a supplement in soups mostly.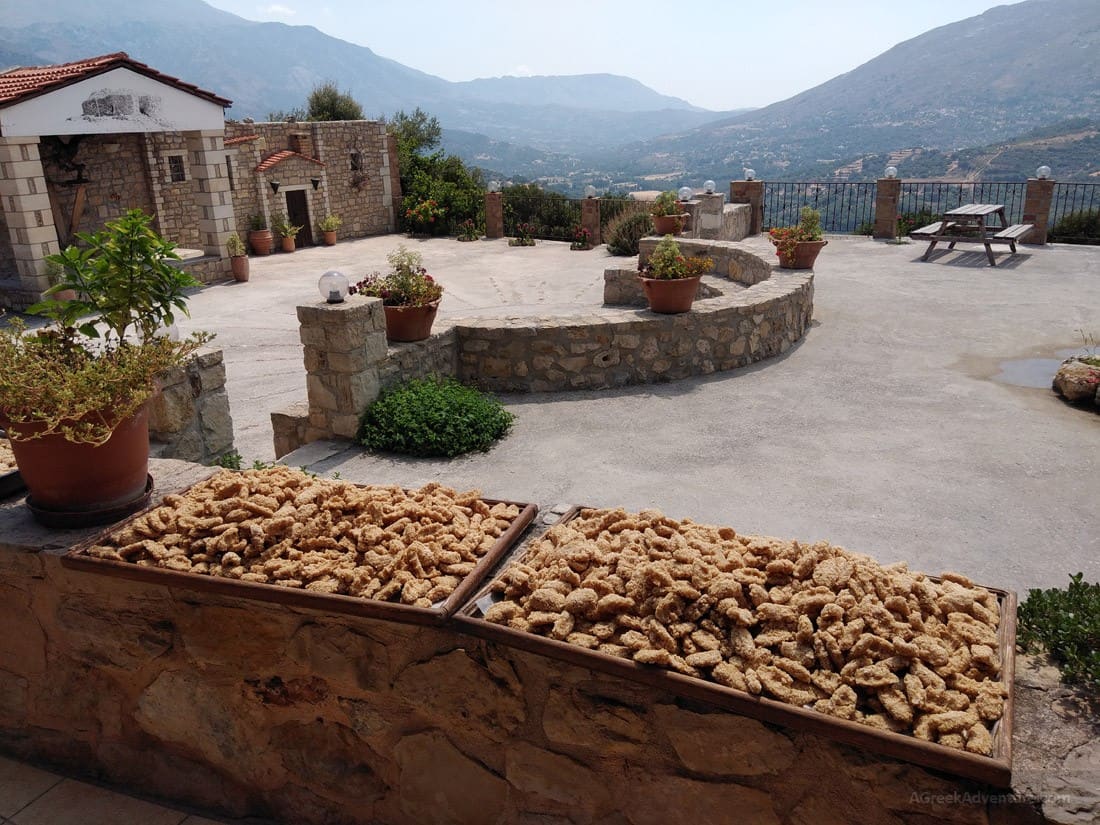 Well, enough looking at food.
It was time to eat! Our lunch had a huge variety of foods: Snails, ntolmades (stuffed leaves with rice), barley with chicken, lentils, mousaka, lamb with potatoes, tsikoudia, wine and some pretty great salads.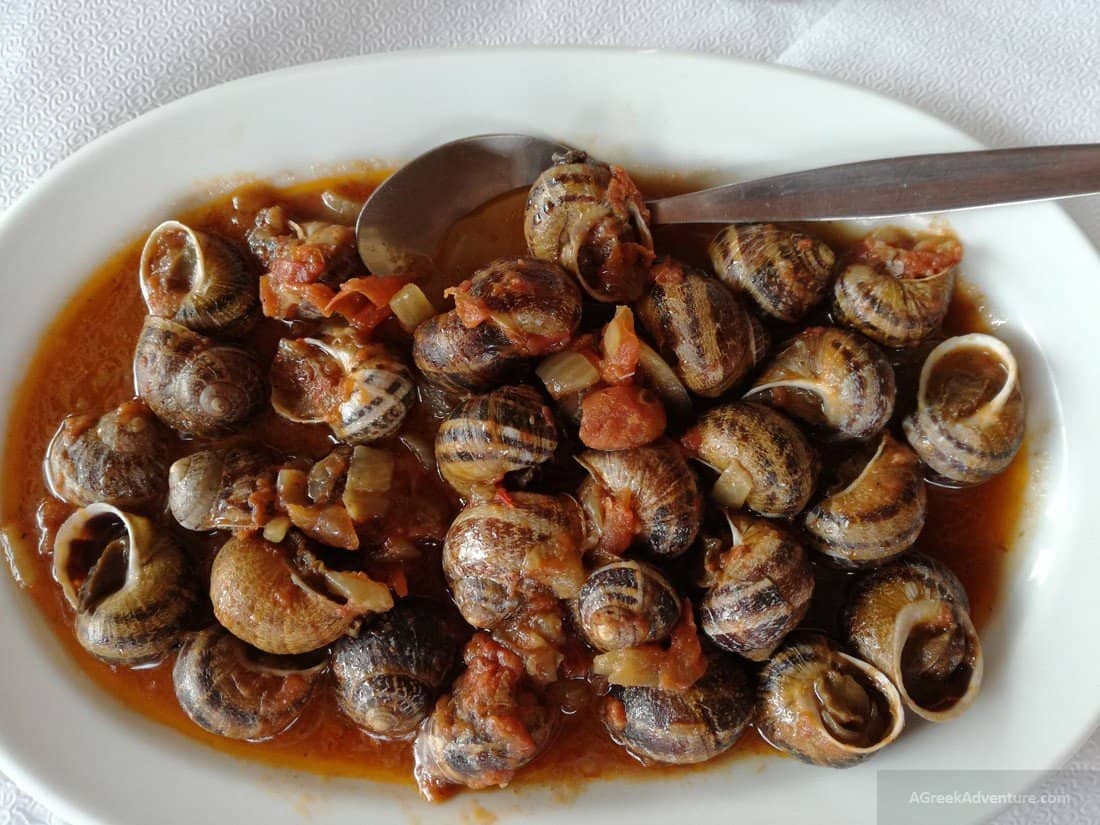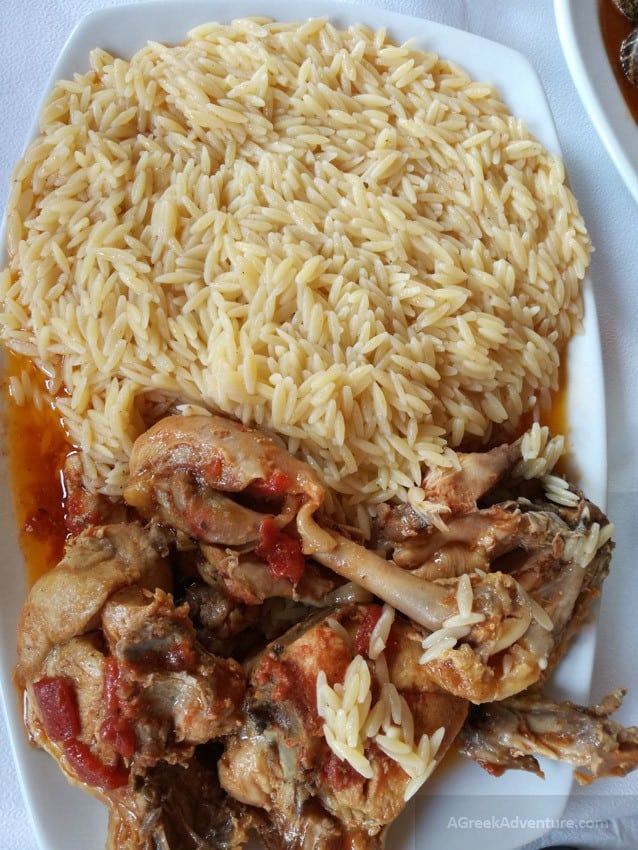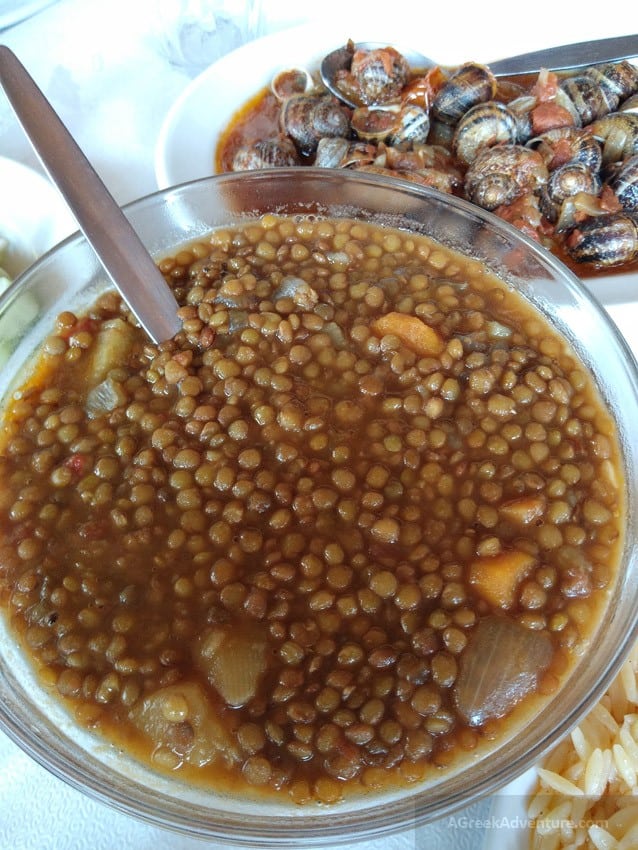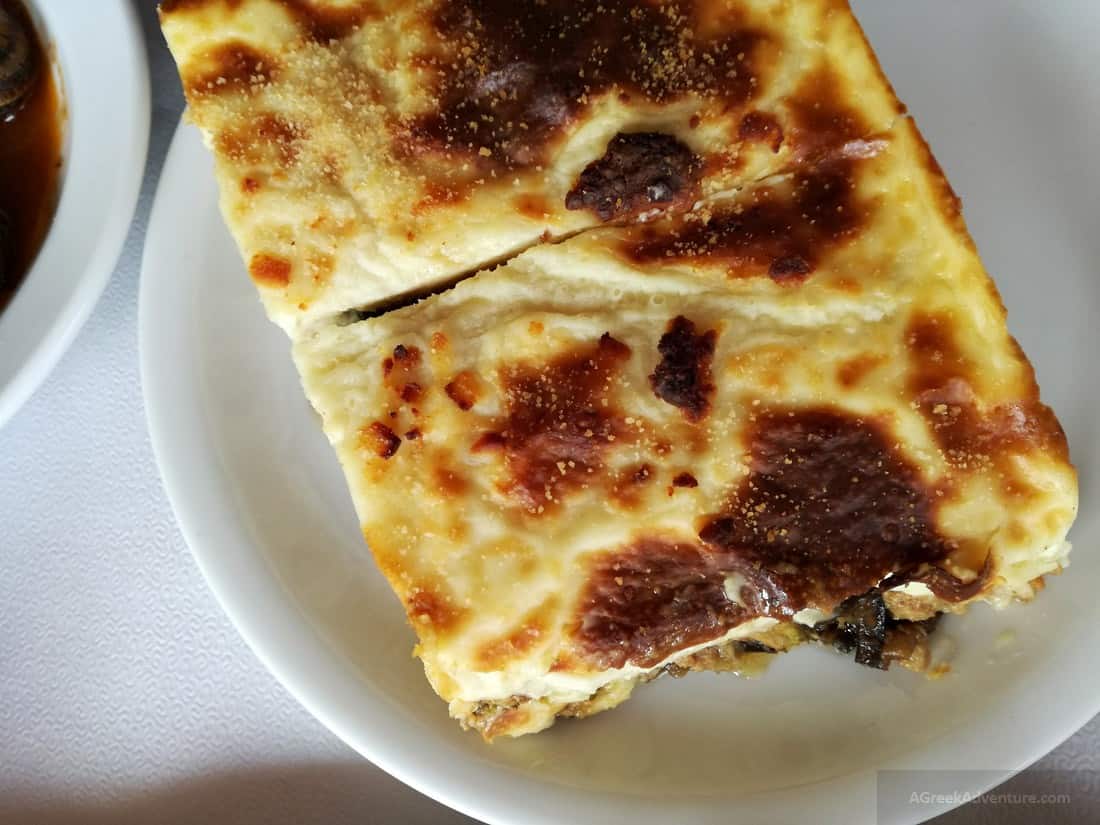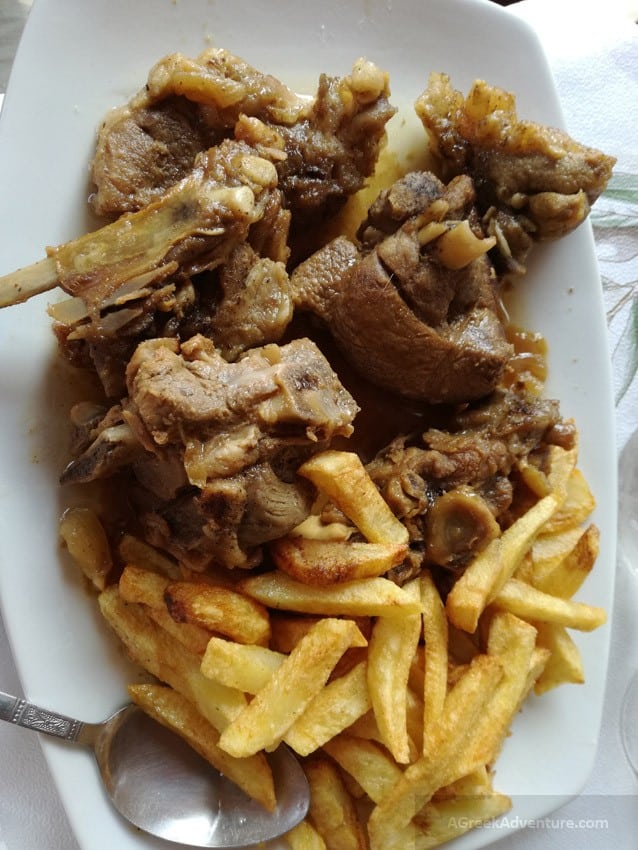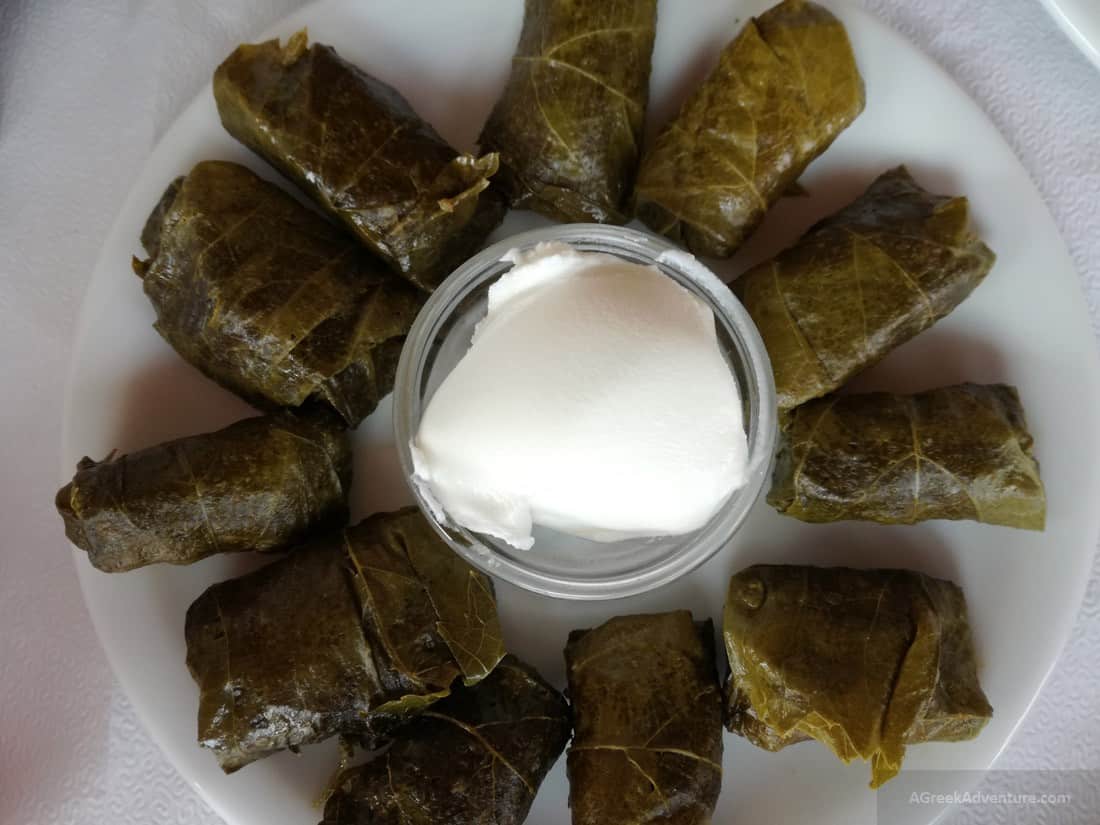 That was one great lunch, but we managed to eat everything.
Heck, I tried snails for the first time in my life. They taste really good and are full with protein.
After lunch we spend some time to visit a really old church in Amari, right behind Aravanes and learn about its history too.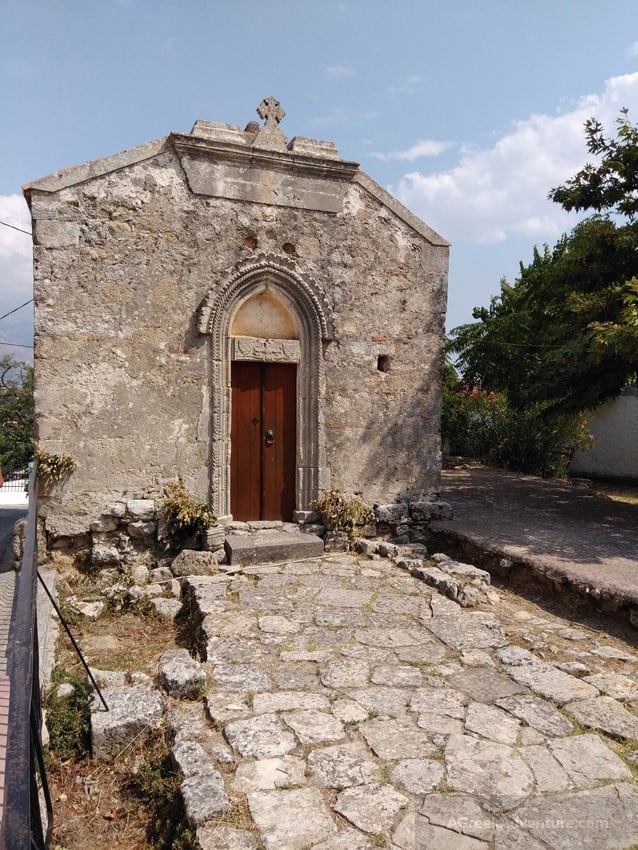 Following that we then moved to Patsos Gorge, but you will read about it through this post.
That was a nice closure to that day from our holidays in Crete.
Enjoy and pin this if you like.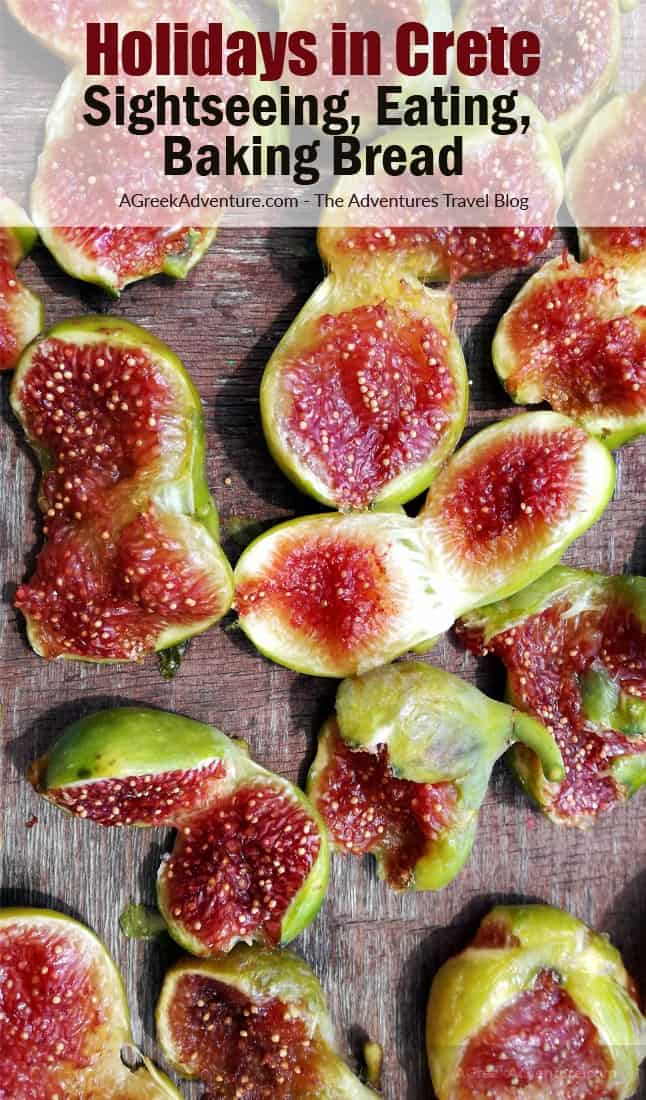 Disclosure: Visiting these places was made possible with the support of Urban Adventures, Ellinair Airlines, Arodamos Traditional Guesthouses, Enagron Ecotourism Village. However, the entire content and opinions are always our own.
(To know: There is an affiliate link in this page. When you click it and choose to book one of the tours, a small commission -not in your expense- will be allocated to us. We use such means to explore locations and activities so to give back valuable information).