The forest of Skiritida next to the village of Vlachokerasia is just 2 hours from Athens, so it is perfect for a day trip or a weekend. If you are a nature lover and fancy to explore traditional villages you can choose to hike Vlachokerasia and then maybe visit and stay at Dimitsana (another 1.5 hours from Vlachokerasia)!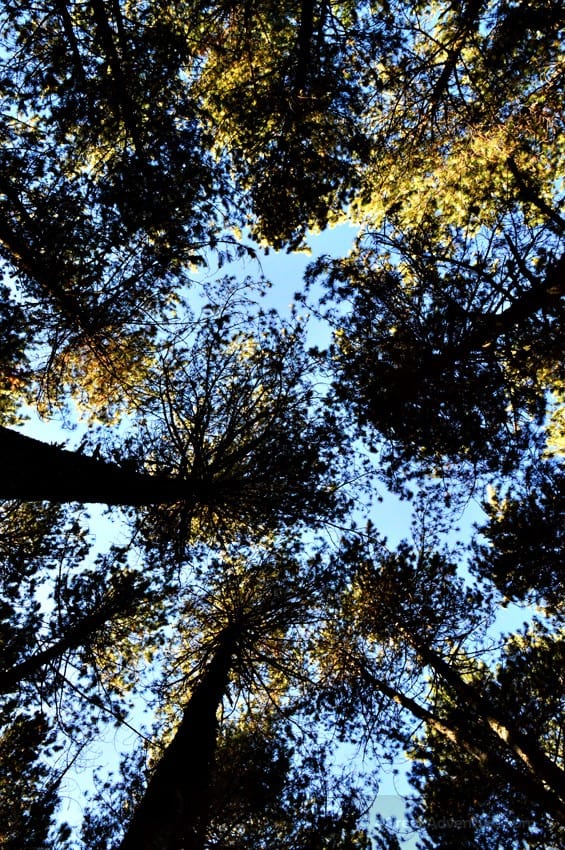 We had just that Sunday available so we decided to "use" the services of a Cultural and Climbing Club named EPOS Filis. We have never been in a hike with them but it sounded very promising. So, we called and booked -maybe- the last 2 available seats. The cost per seat was just 15 euro per person, so it was very affordable and also relaxing, as a rented bus would take the whole hiking team back and forth.
Having someone "driving" you back and forth from hiking trips is a great luxury for soar feet and all.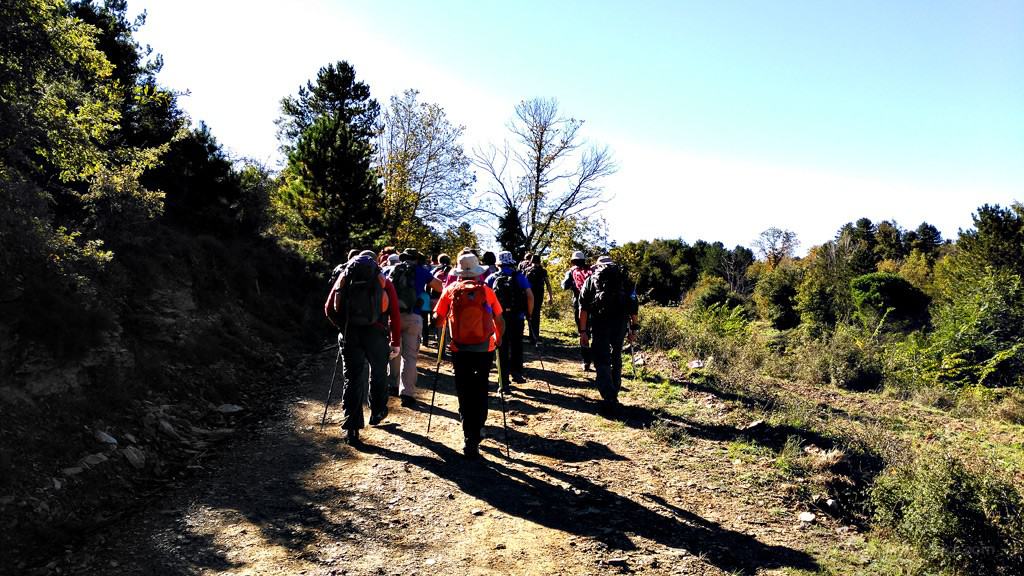 The forest of Skiritida is of amazing beauty. It is a thick forest with both easy parts to walk through, and some very tricky ones, especially during Autumn. Trees are really tall at many areas.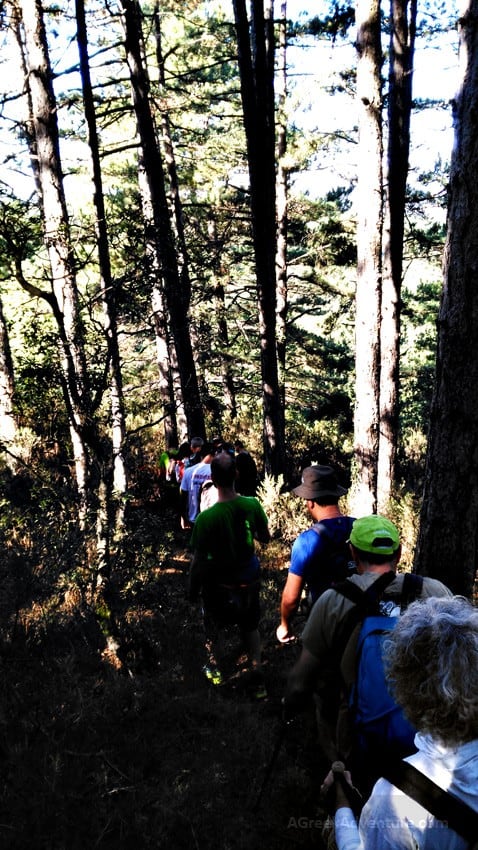 There are streams and rivers and even some watefalls.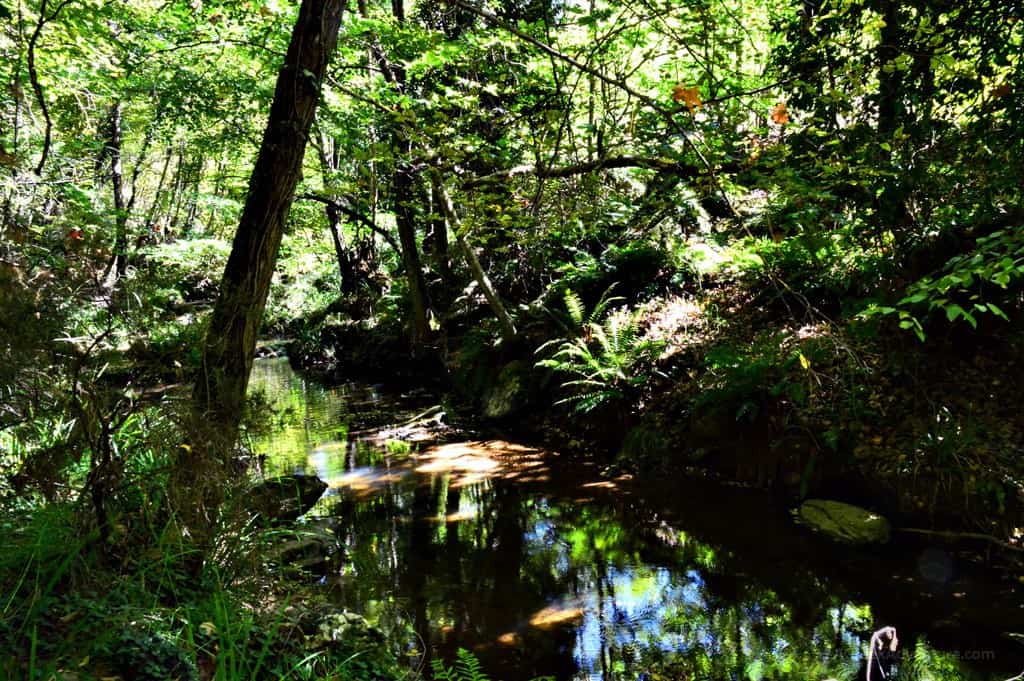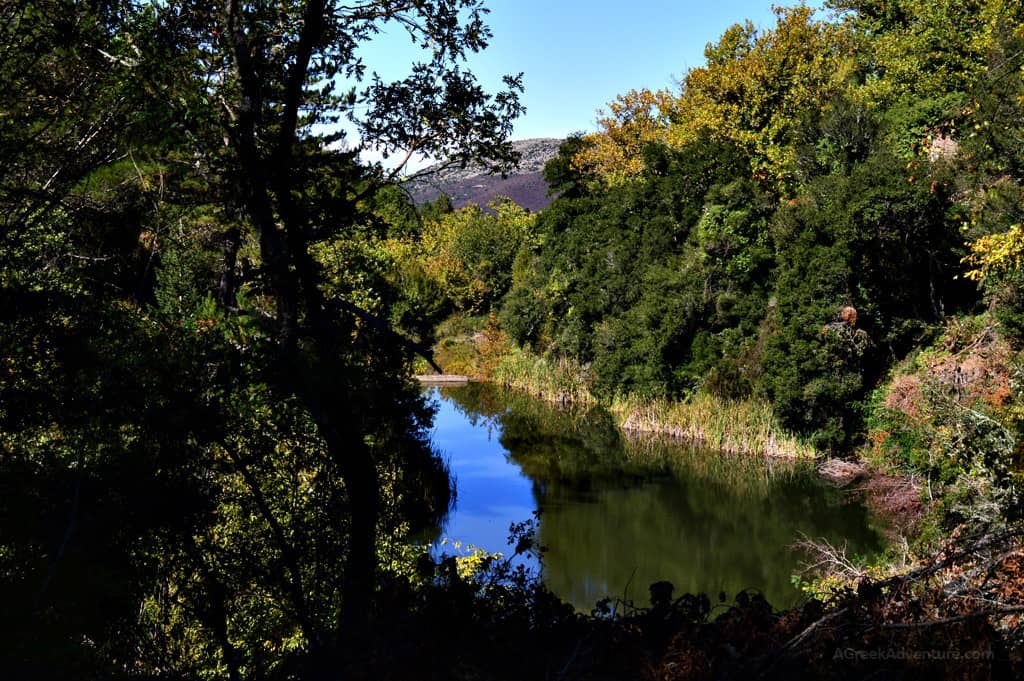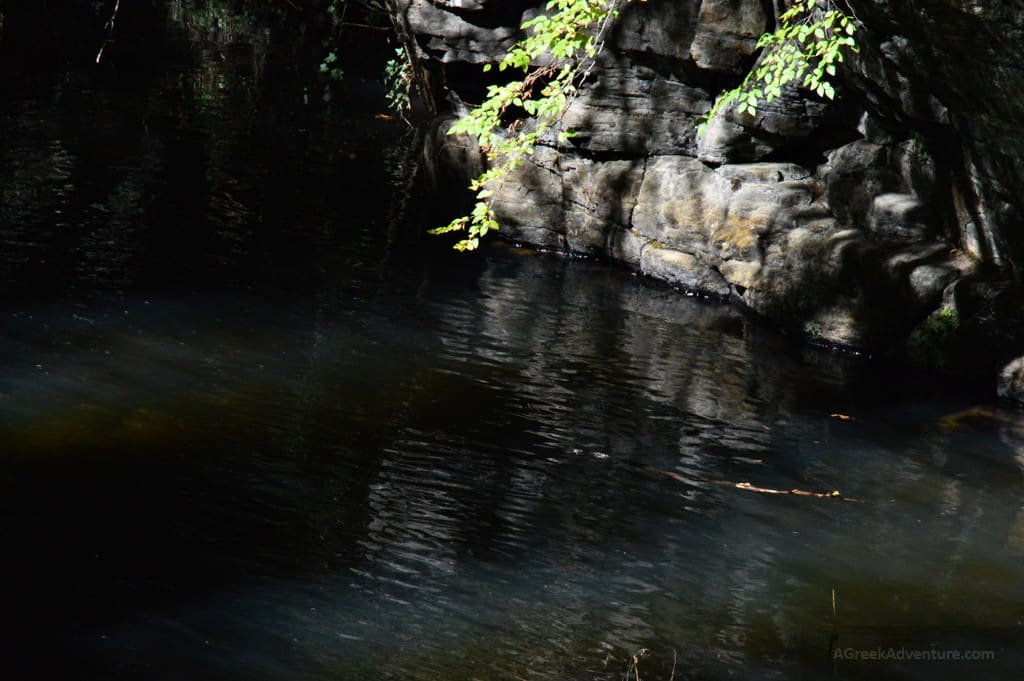 There are some small lakes, formed from rivers pouring their water in them.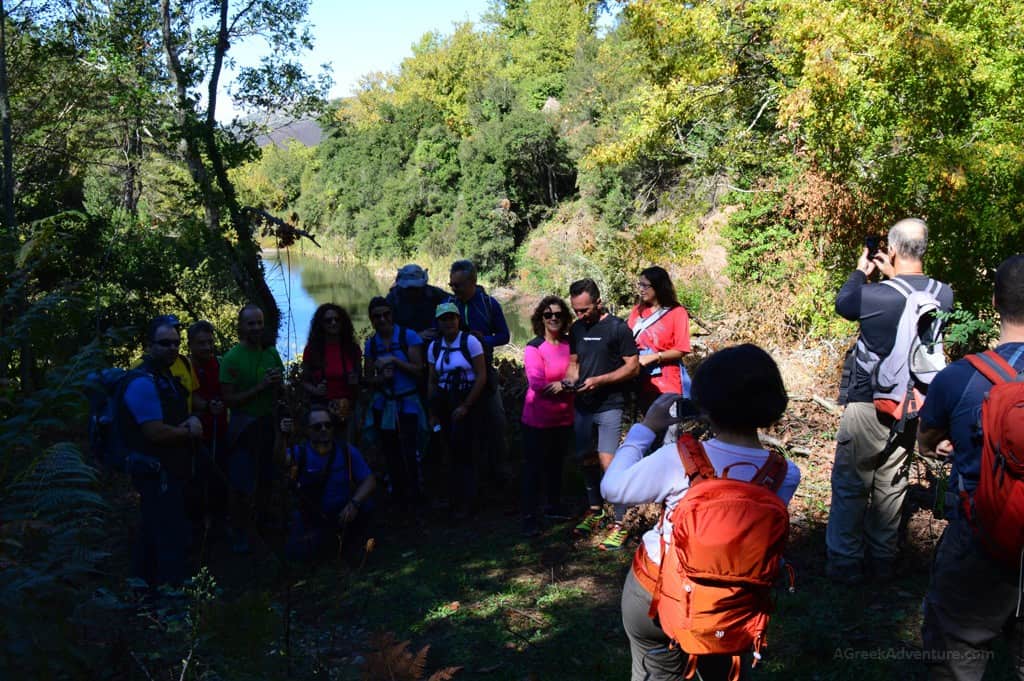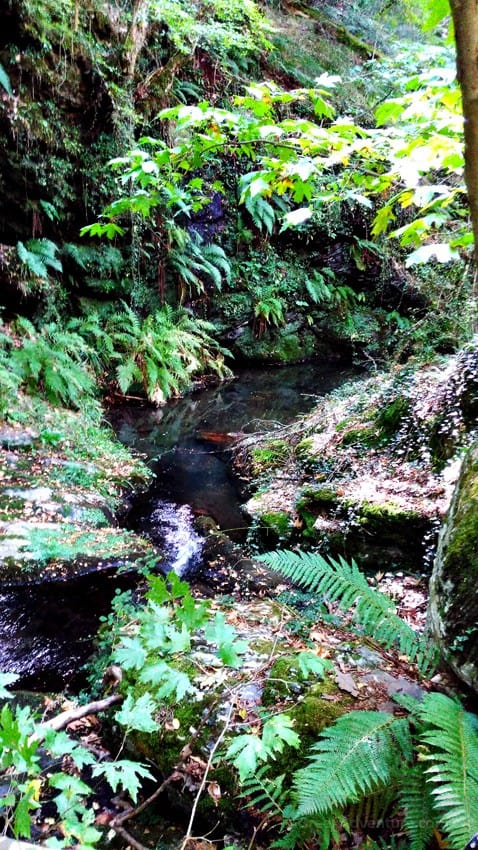 There are just a few openings like this one. Most hiking is done under shade. Of course, a shade is just another name for getting chilly when you do this hiking during winter or early spring.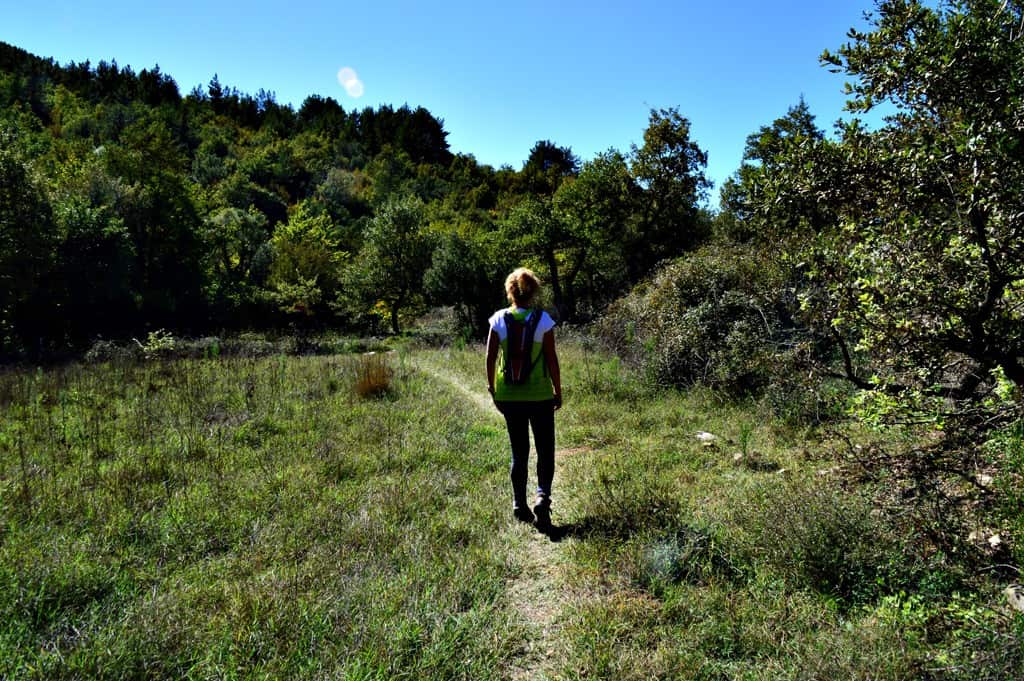 At many places you need to hold tight on a rope in order to walk up or down. Walking sticks (aka, batons) are highly recommended for this one.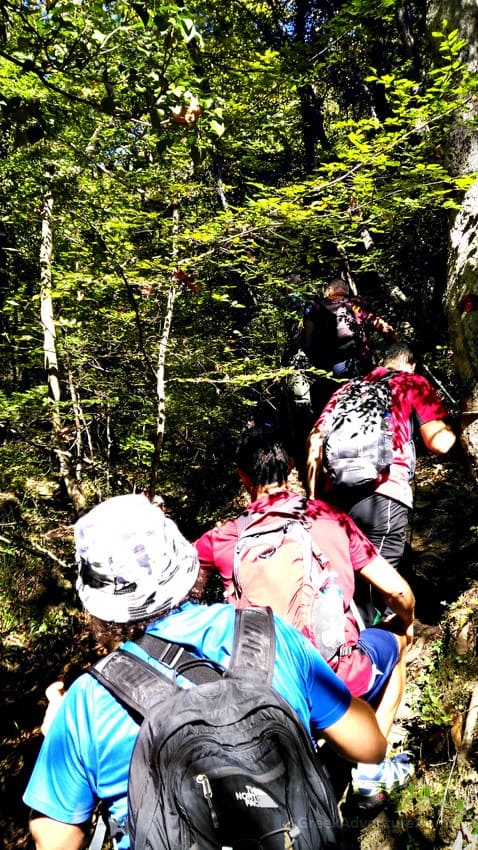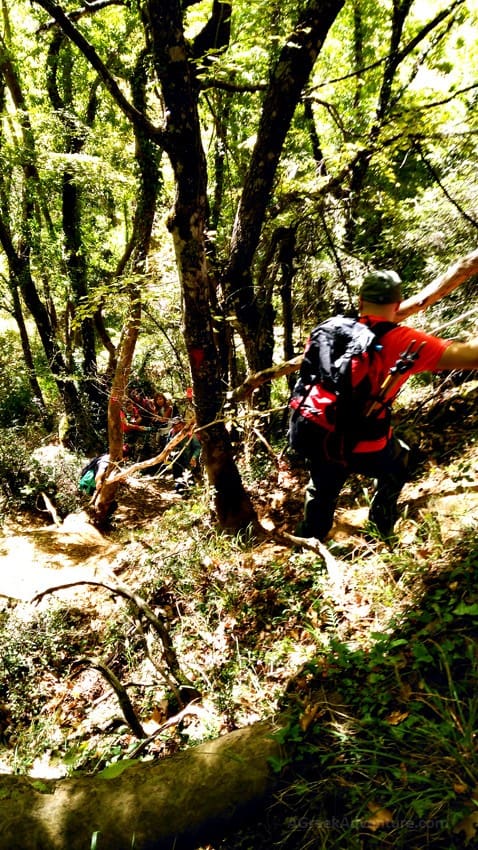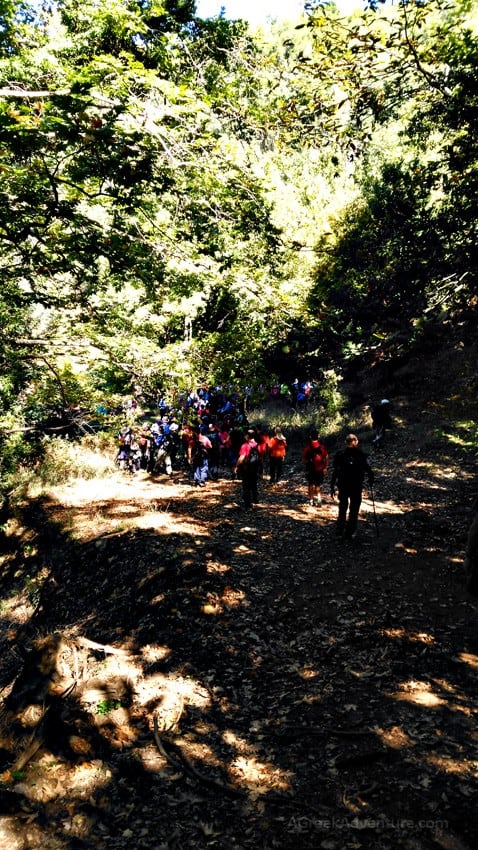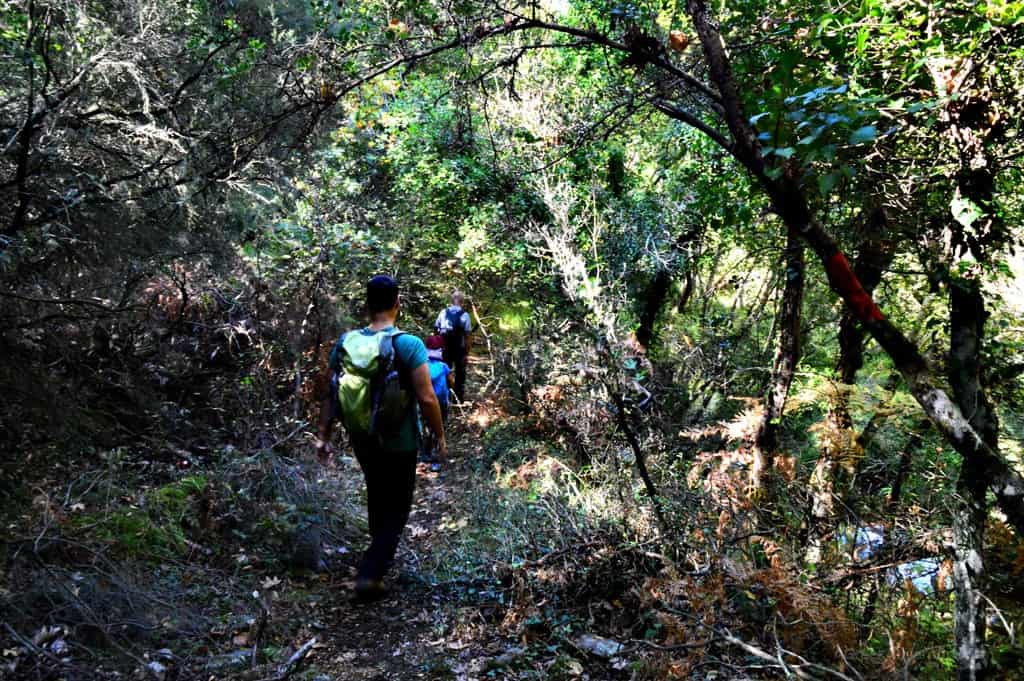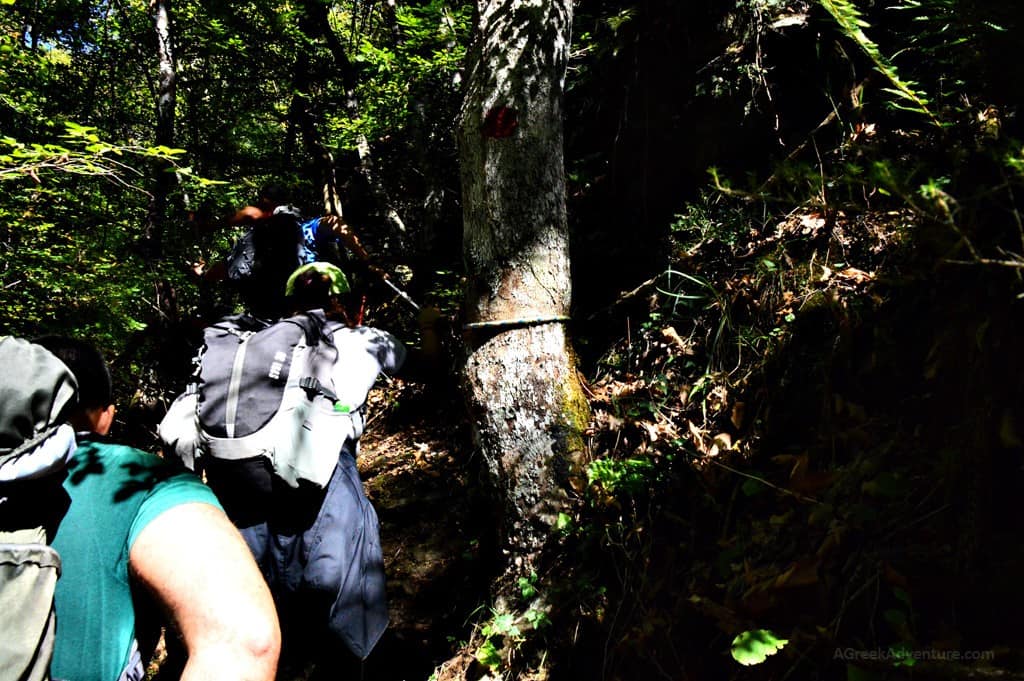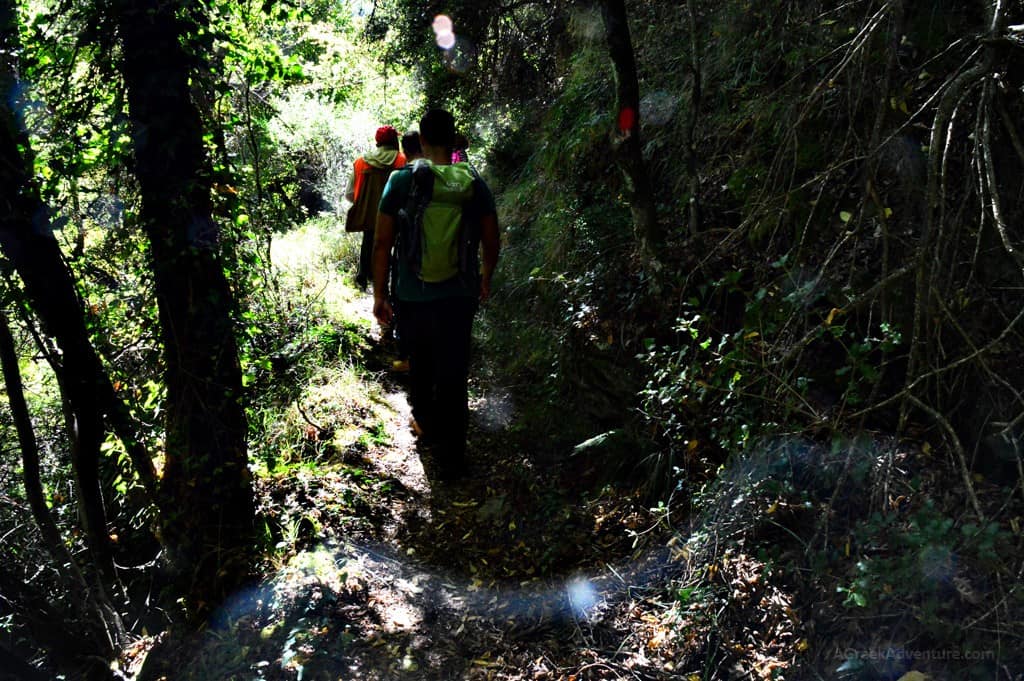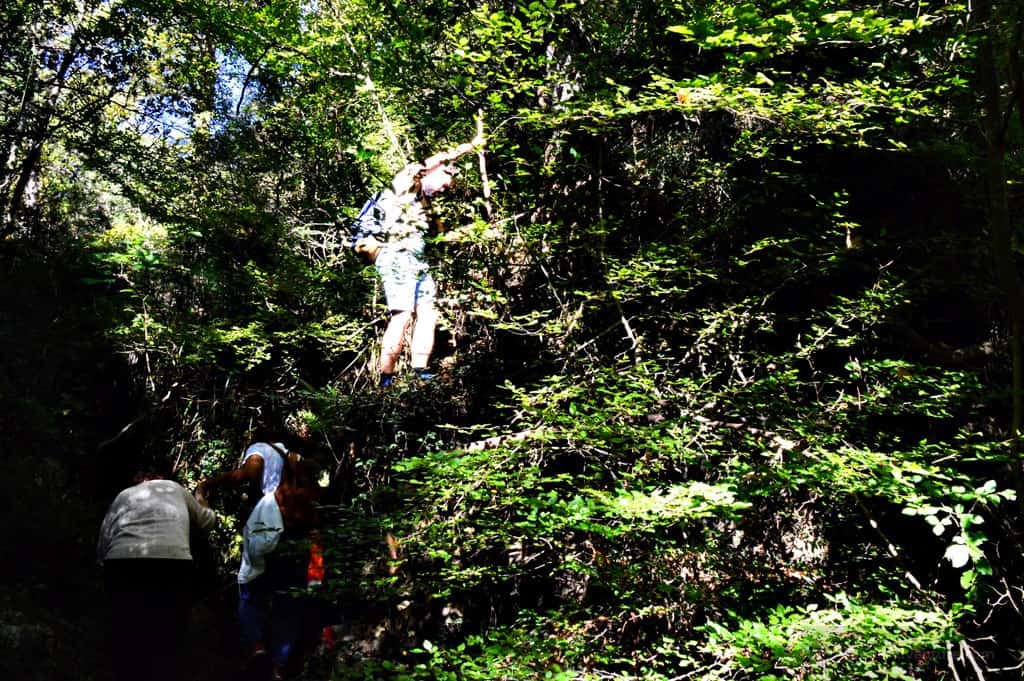 Small streams like this one were all over the place.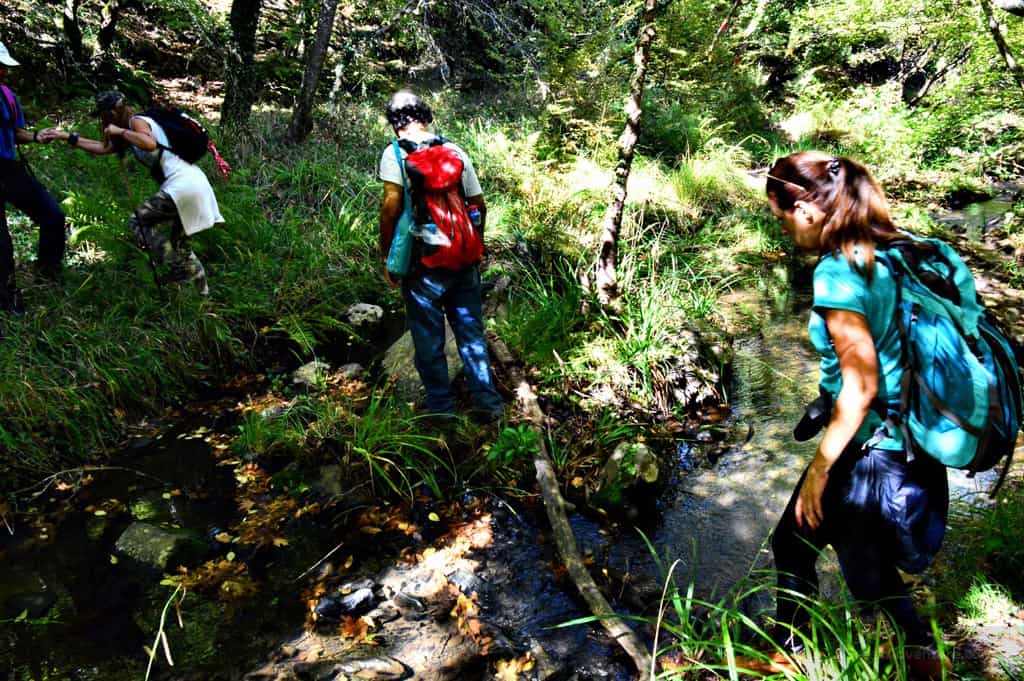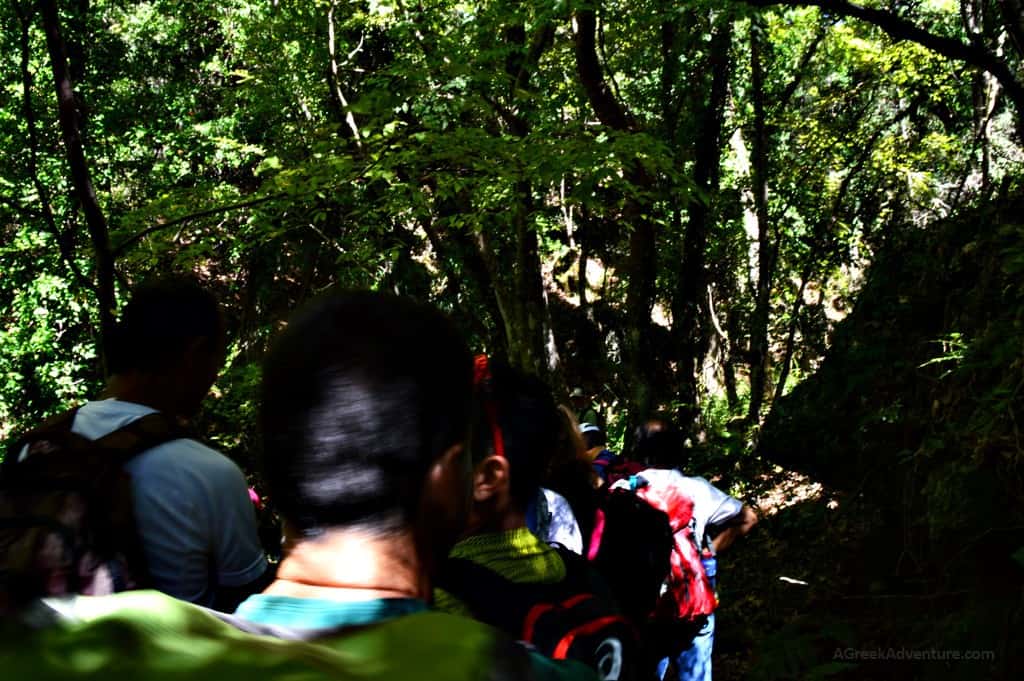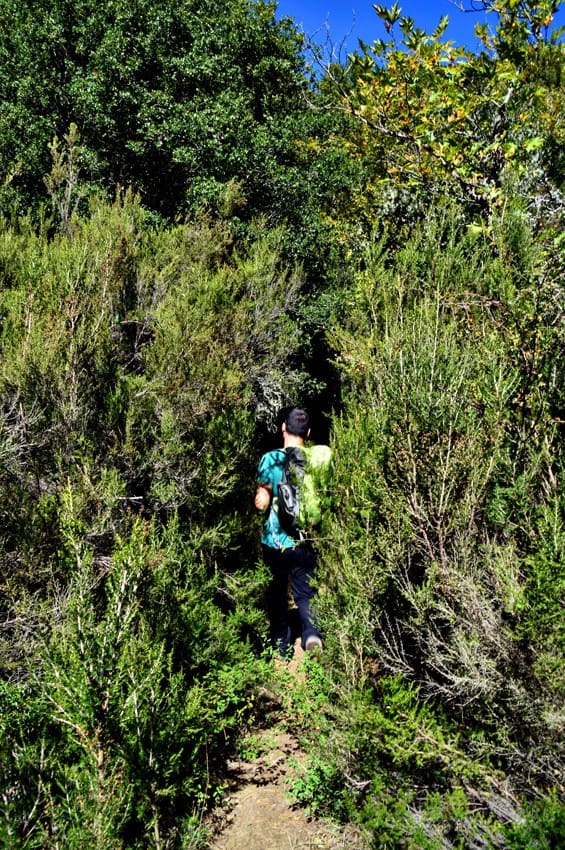 Using the ropes to go downhill at another location.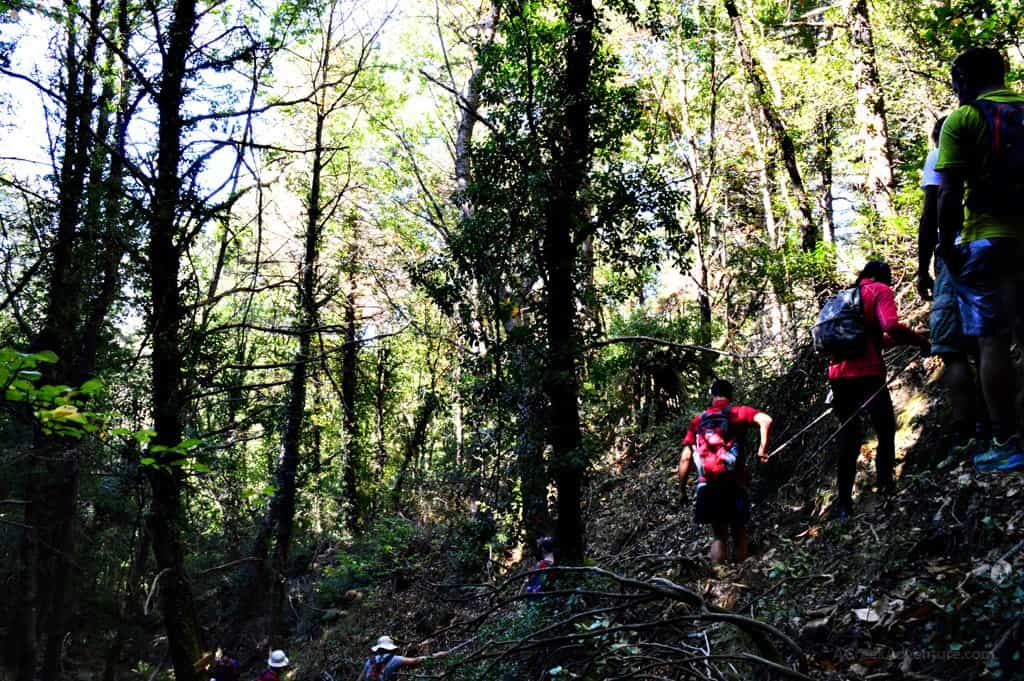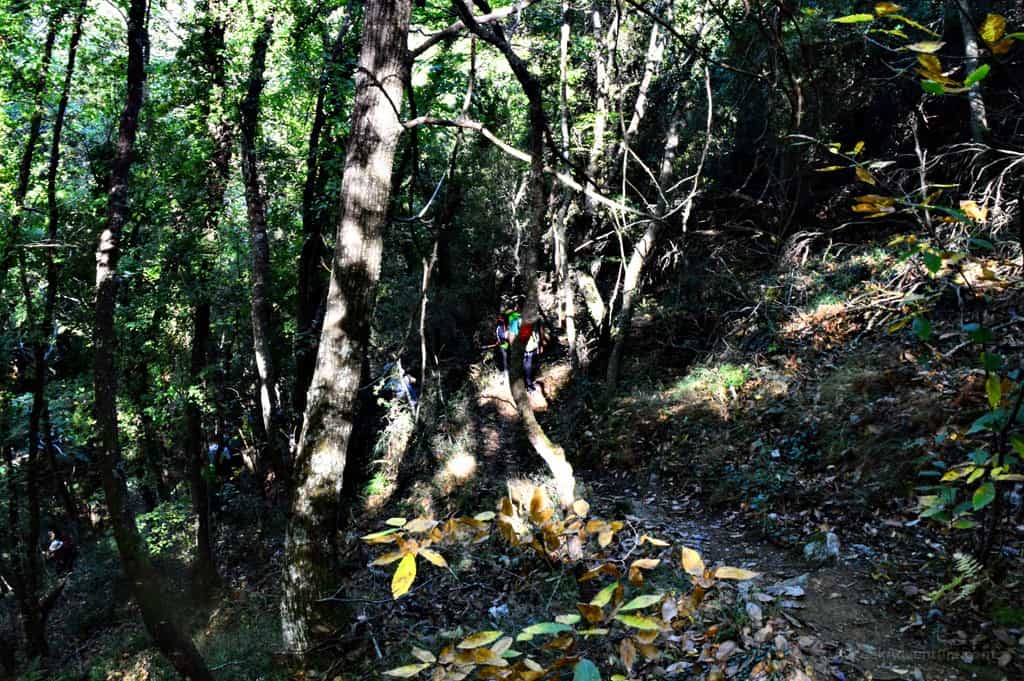 The route length (as our GPS informed us) is around 17km. With a relatively fast pace you will need around 7 hours to cross it, without any breaks. It is a circular route and you will end up back to the village of Vlachokerasia.
The whole path is very well marked.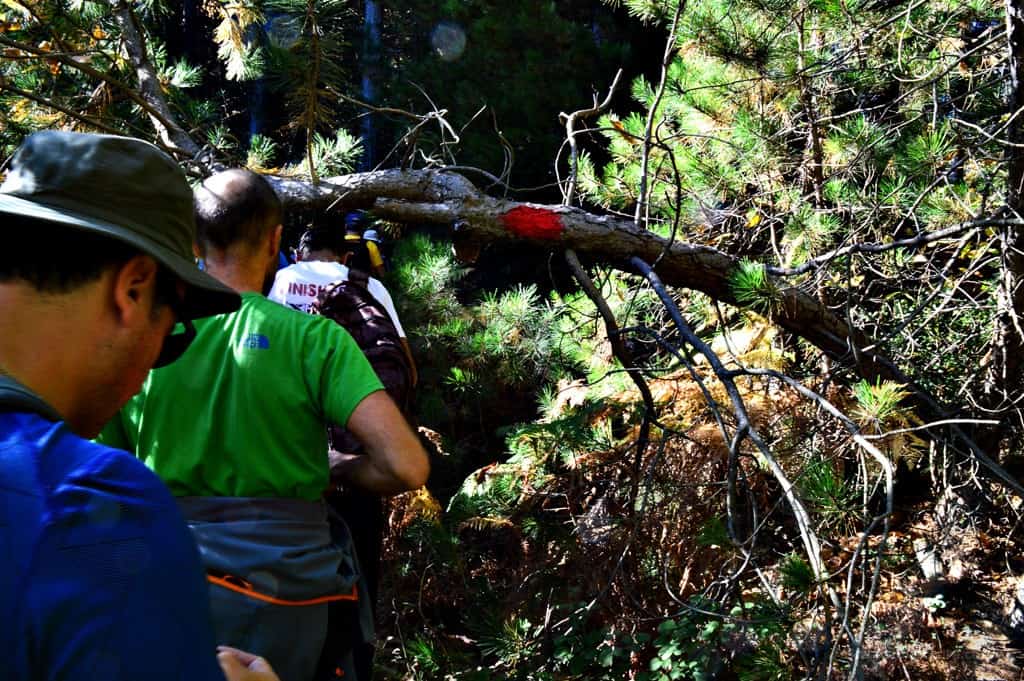 The forest of Skiritida has lots of chestnut trees and it was their getting out of their shell season. You could literally reach and pick as many as you liked.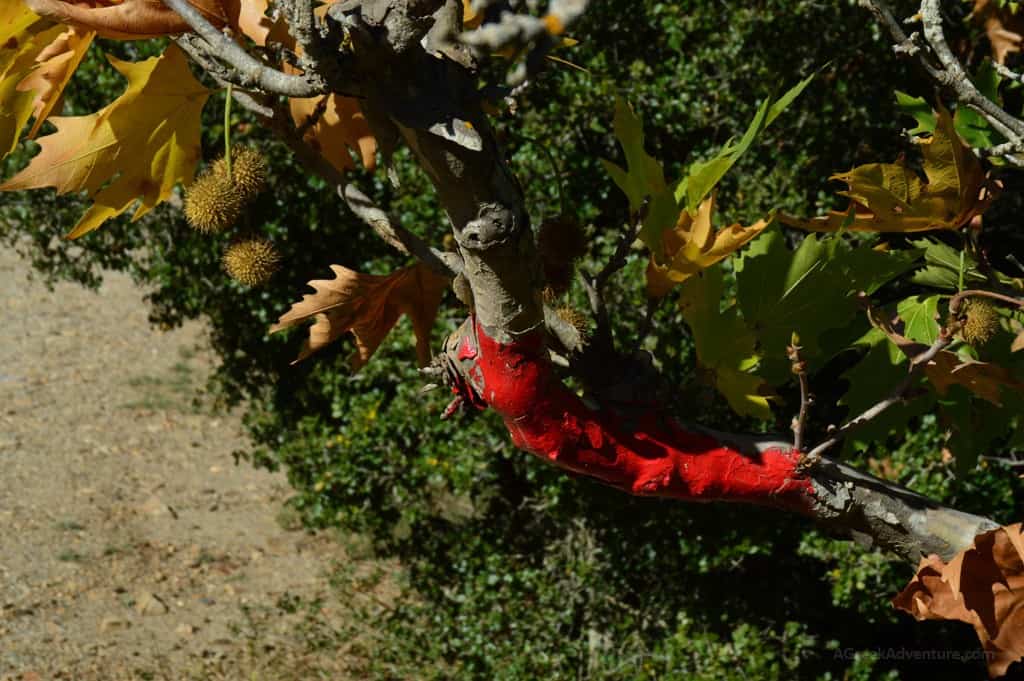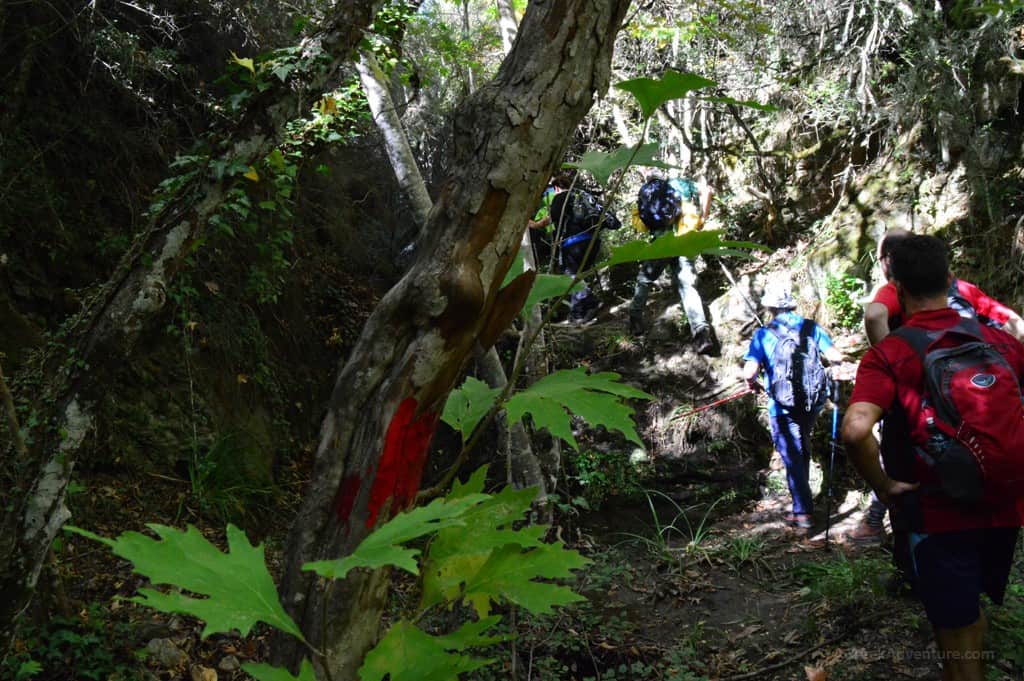 You may walk mainly under shade (due to tall trees and all) but you will sweat a lot, as the route is of Level 2, with all its steep "up's and down's". So, it is not for inexperienced ones. You need sturdy shoes and plenty of water and some snacks.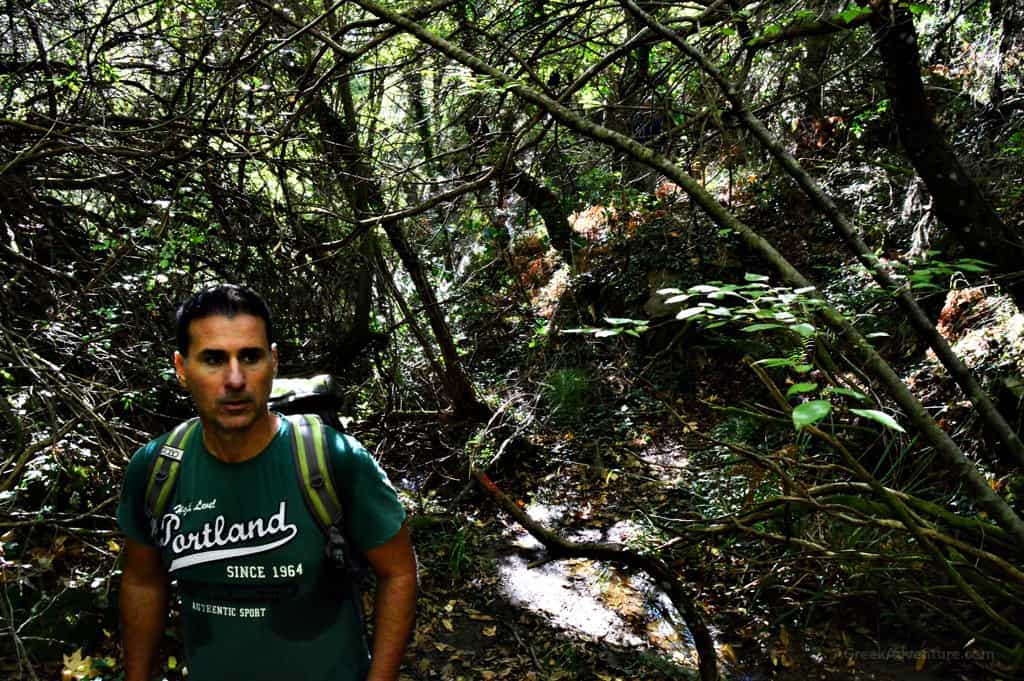 That is a blessing since there are a couple of taverns and coffee houses there, to replenish you energy with local food and wine.
At the day we went, another 150 people were in the forest, so imagine around 200 people hiking there belonging to different teams. We ended up mixed and matched with these teams and made lots of new friends.
Of course at the end we all ended up at the same village, so we easily found our team and bus.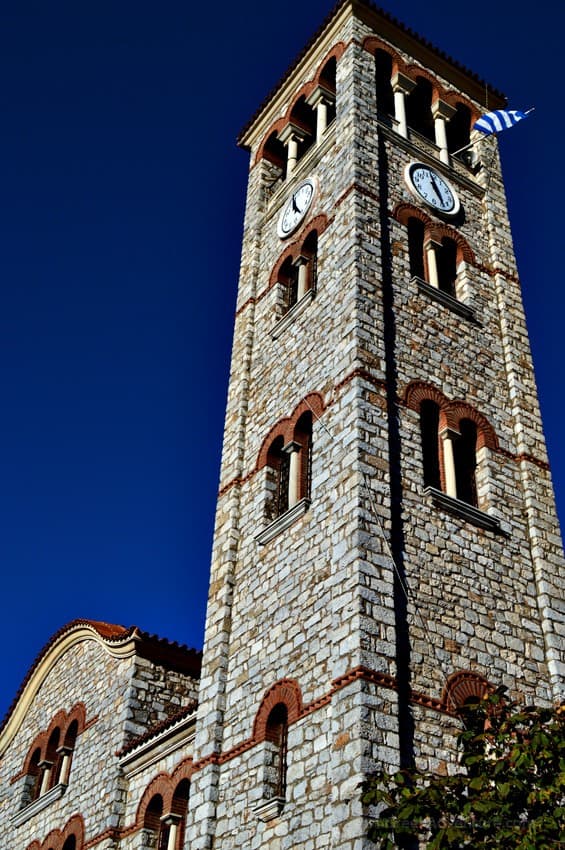 There we had a small lunch and -as you see from our faces after 7 hours of hiking- we enjoyed the whole Vlachokerasia experience, quite well.