Travelers frequently ask us when it is the best time to visit Greece? Are you too planning a trip to Greece soon?
You might want to spare a bit of your time to read through my own traveling experience to the nation.
We have traveled to the country several times as a tourist.
Other than that, I have also visited numerous sites over so many years.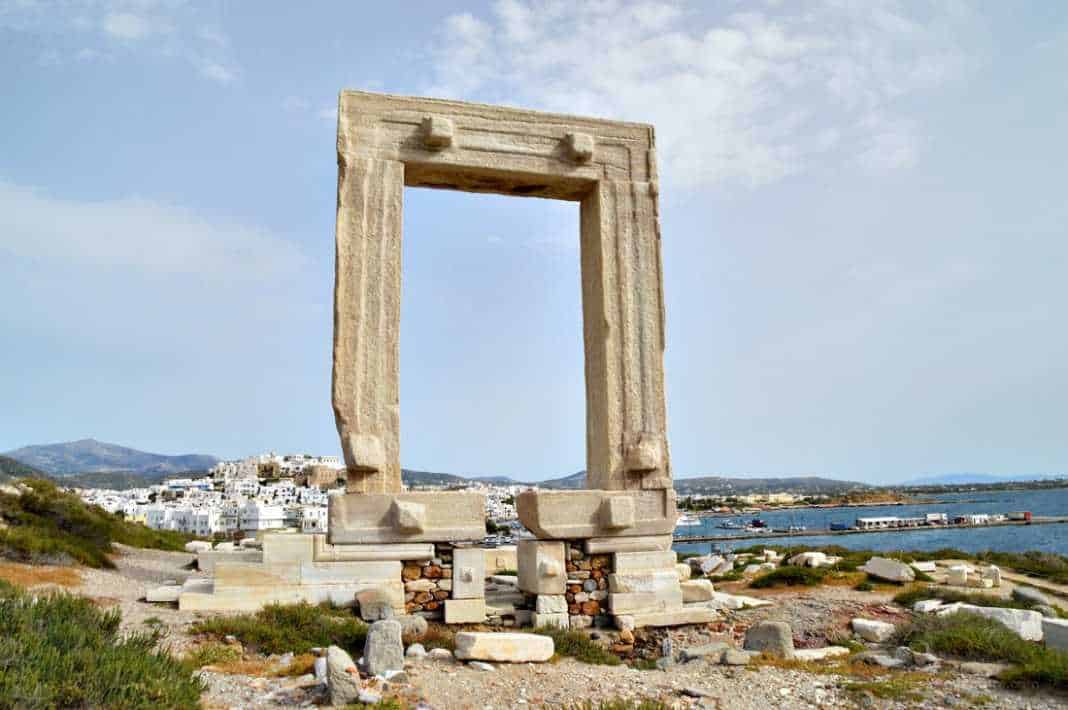 Having done that, I feel I am well-qualified to guide a potential tourist to the nation.
To do this, I will delineate the main festivals, activities, and seasons I have personally noted to be worth partaking in to help you out regarding the best time to visit Greece.
I hope that the information below shall give you proper guidance before setting out.
Read this other post for the Weather in Greece. You can plan your activities in Greece, checking the weather for all Greek destinations from here.
When is Best To visit Greece?
Best time to visit Greece for the Weather: May, June, July, September and October are great for swimming all over the country.
Best time to visit Greece for beach activities and sunbathing: June to September
Best time to visit Greece for Sightseeing and Cultural Activities: June to October. Many festivals take place during summertime.
Best time to visit Greece for the islands: End of May to Mid October is perfect. Easter time in Greece is also excellent.
What is the cheapest time to go to Greece? End of October to March
Best time to visit Greece for Skiing and Mountaineering: December to February
Best time to visit Greece for Hiking and Trekking: March to the end of November
Best time to visit Greece for a honeymoon: June to September. Maybe to avoid August. Santorini is popular for weddings but it is not the only location.
The Best Time To Visit Greece for Festivals?
Like any other society, Greece holds numerous events and festivals year-round. Such happen in Spring and Fall time, but also Summer.
Knowing about these festivals and scheduling your visit accordingly will no doubt improve your own experience.
I have managed to compile some of the most rewarding festivals that this beautiful nation of Greece has to offer to a visitor like you.
Get to know about them through the explanations I give below:
Clean Monday
This is a large celebration that takes place in the spring (mid-April to late May).
It marks the end of the carnival and the beginning of the Lent season in Greece.
The feast is characterized by feasting, consumption of meat, dairy products, and fish.
It is an event I would recommend that you take part in with your entire family. That is because a whole family, for a large part, celebrates it.
Independence Day and the Feast of the Annunciation
Like any other independent nation today, Greece commemorates when the revolution started (in 1821), leading to Greece becoming independent from the Ottoman Empire.
These celebrations are held on March 25th each year.
They are characterized by parades, fanfare, feasts, dances, and displays throughout the country.
It coincides with the day when Catholics believe that Mary was told that she would bear Jesus. In all, this is a time of pride, joy, and happiness.
Easter Sunday and Good Friday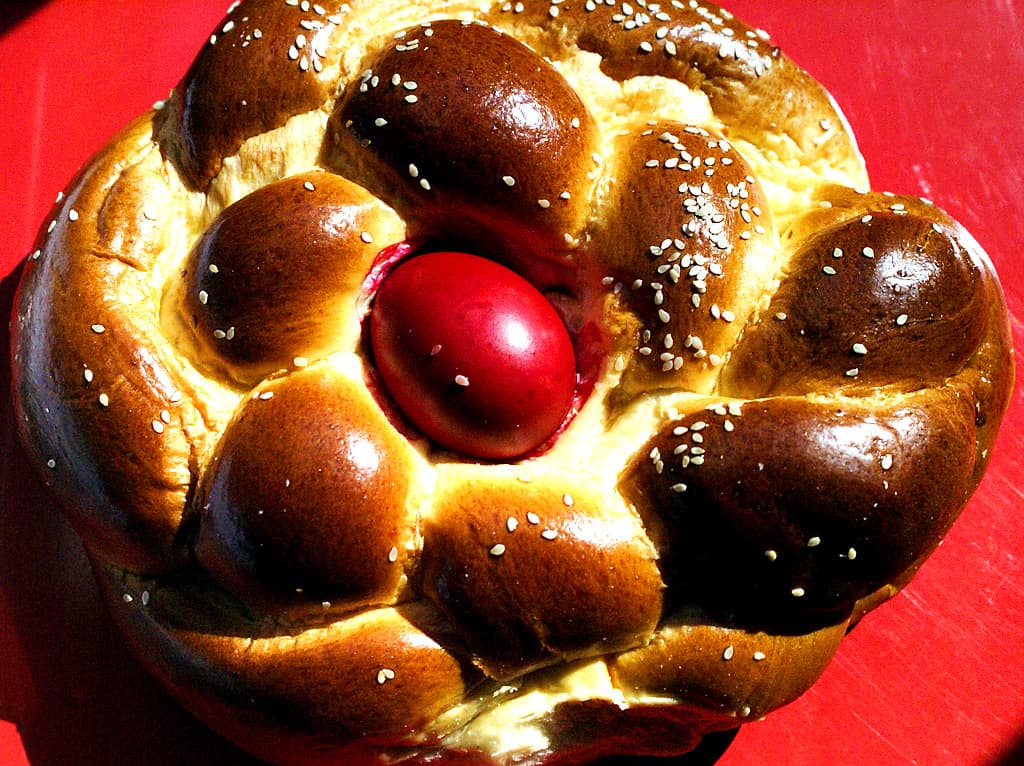 As their name says so, these two days are highly celebrated during Easter time. Especially on Easter Sunday, a big feast happens all over Greece, not to mention among Greeks worldwide.
Easter time is one of the best times to travel to Greece, due to mild weather, especially when it falls in May. Many choose to take their first pre-summer dive on Greek beaches.
The popular food during that day is Lamb on the Spit, easter eggs (mostly red-colored), sweet bread and buns, and lots of wine. Easter falls -depending on the year- either in April or May.
New Year's Day
Also called Saint Basil's Day, this feast doubles up like a Christmas and New Year festivity.
It stretches from December 25th through to January 1st. This season is by far the liveliest of all that exists in Greece.
Typically a vasilopita cake that comprises a lucky coin on the inside is baked.
The cake is eaten alongside some card games and family celebrations. To make the most of it, I opine that you carry an entire family with you.
Ochi Day
Falling on October 28th, this national holiday marks when Greeks said no to the Germans and the Italians at the height of World War II in 1940.
Like Independence Day, this festival is also marked by military-style parades.
Adding to these parades are traditional dances and children who are dressed in local regalia.
They jointly color the country to make it full of bliss and cheerfulness.
Olympus Festival
Ancient Greeks hailed mount Olympus as being the home of the gods.
A festival honoring the gods and their abode was initiated around 48 years ago. It is by far the longest of the Greek feasts.
The feast runs from June 30th through to August 30th each year.
Throughout the three-month window, numerous dances, songs, archaeological seminars, art exhibitions, and theater performances are hosted nationwide.
Panagia (Virgin Mary)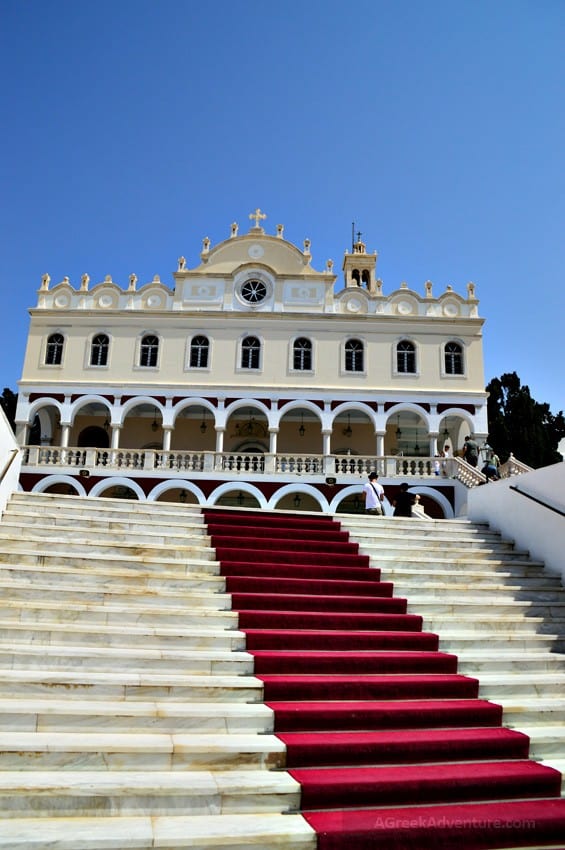 Christianity once played a crucial role in shaping the life and affairs of Greece.
It is no wonder that many feasts are now dedicated to matters of Christianity. These are celebrated all over Greece, but the island of Tinos is considered the hot spot for such.
Other than the Feast of the Annunciation we have described above, the Panagia is also one such.
Also called the Feast of the Assumption of the Virgin, this one falls on August 15th every year.
Catholic and Orthodox Church adherents believe that the Virgin Mary was taken in heaven to join his son, Jesus.
Pilgrims flock to Greek churches to light candles on this day.
Patras Carnival
Every January through to February, many Greek cities host processions, dancing, music, feats, and parades to usher in the New Year in style.
The Patras is the largest and most notable of these.
If you cherish fun and socialization, I would suggest that you consider traveling to the nation at such a time to make the most of the festival and what it has to offer.
The Feast of Saint George/St George's Day
This is a large celebration that takes place mainly in the rural communities of Greece.
It falls on April 23rd every year. The feast coincides with the death of Saint George but commemorates his life and times.
It is a feast you want to participate in if you are a practicing Catholic.
The Greek islands of Skiathos and Skyros are mainly well known for better hosting this festival.
Epiphany
Celebrated every January 16th, in almost every corner of Greece.
It is at this time when the blessings of the water supposedly transpire. During such a time, a cross is tossed in a body of water.
It is after that retrieved by swimmers who supposedly get some good luck in return.
The port of Piraeus is mainly well known to host an elaborate ceremonies.
When is the Best Time To Visit Greece for Outdoor Activities?
Other than the feasts we have looked into, the nation of Greece is also replete with many activities year-round that may pique the interests of a would-be visitor.
In my many years of visit, I have come to identify the top activities and dare to explain them here below:
Nightlife
Throughout Greece are numerous bars, restaurants, nightclubs, concerts, and discos.
These combine with utmost safety to make for a vibrant nightlife.
There is no fixed time to tour Greece to be able to leverage these resources.
That is because these events transpire year-round.
Nonetheless, the summer months of July and August witness many foreign DJs troop to the nation for performances.
Outdoors
That the nation of Greece is blessed with excellent natural attractions and resources is certainly not in doubt.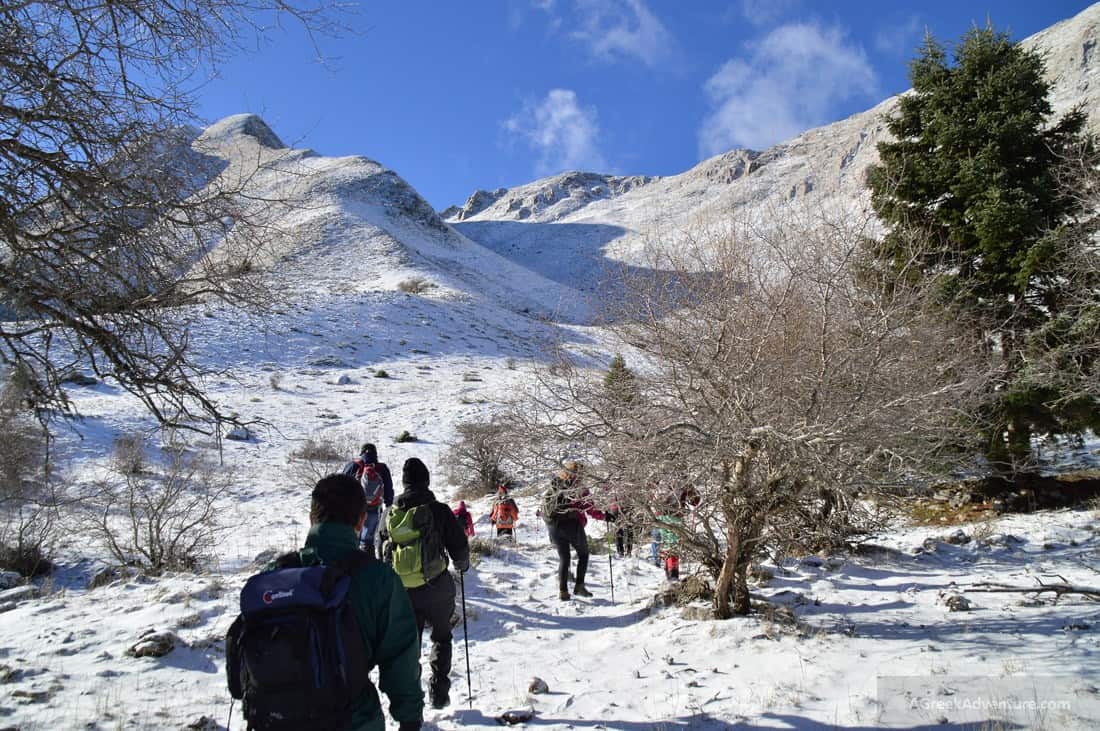 You can never miss out on any outdoor opportunity, from breathtaking mountain tops to winding rivers to open grasslands.
The peak seasons for any bird watching or hiking activity are the spring (mid-April to late-May) and autumn (September and October).
At such times, the temperatures and other environmental conditions favor outdoor activities perfectly.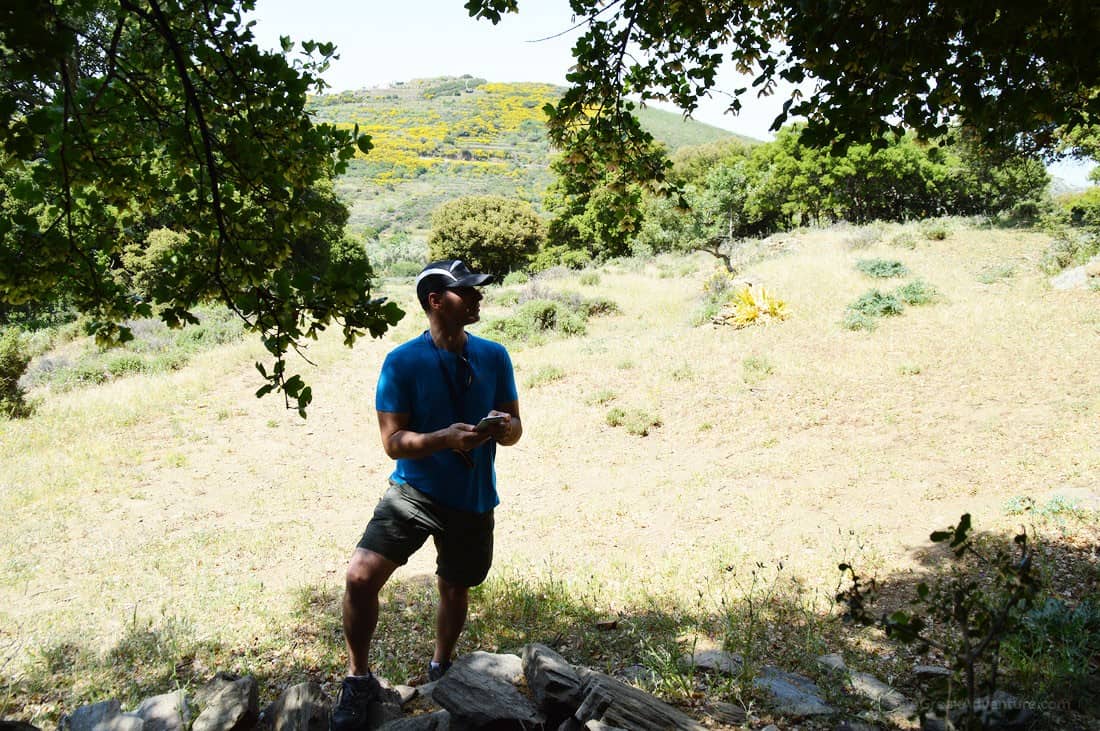 Island Hopping
Greece has well over 6,000 islands, many of which are strewn all over the Aegean Sea, far more from Mykonos or Santorini. Among them, you can also visit the island of Crete.
Owing to the excellent waters of the Mediterranean, these islands also allow for hopping and exploration.
The summer months (mid-June through mid-September) are the most suited for matters of island hopping.
That is because they experience warm weather and offer breathtaking views of the sea.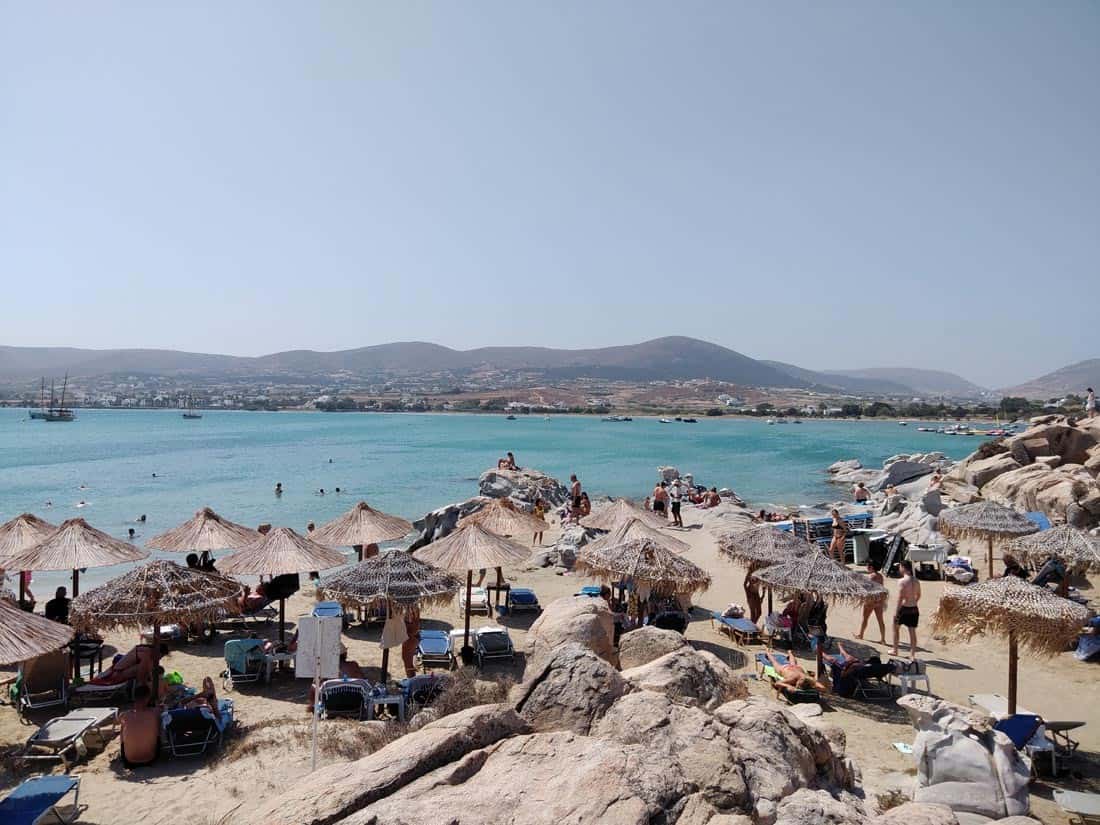 Sailing
I have already explained that Greece is close to the adjacent Aegean Sea.
This yet again makes it a suitable destination for sailing and other watersport activities.
To get the most of the resources, you have to time your visit accordingly.
For sailing, the autumn months that run from early September to mid-October are the best.
The weather at such a time is fair while the sea itself is calm.
Sight-seeing
Owing to its possession of numerous breathtaking scenes, Greece offers excellent sightseeing opportunities, including archaeological sites.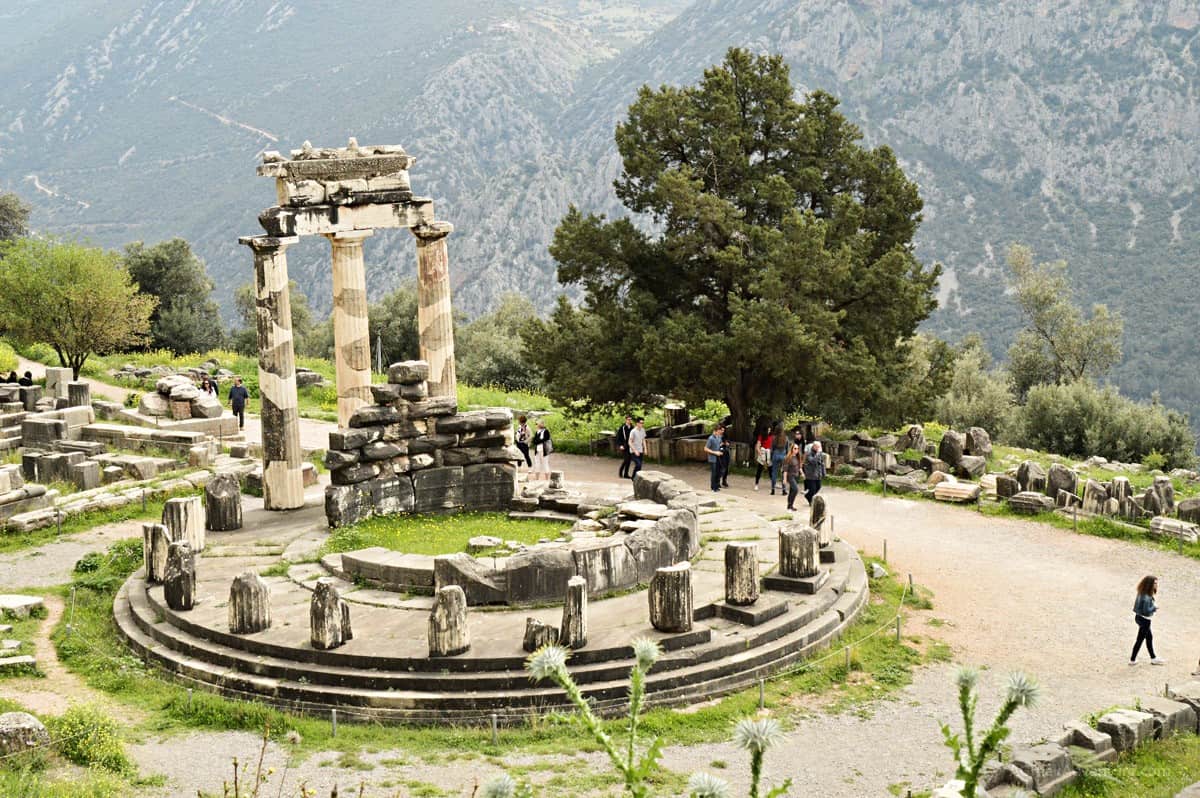 For best views, I recommend the period running April-June or September-November.
At such times, flowers have blossomed to their fill.
Also, the birds and other wild animals are active in their pursuit of food and other essentials of life. Do not forget to carry your camera for the best shots.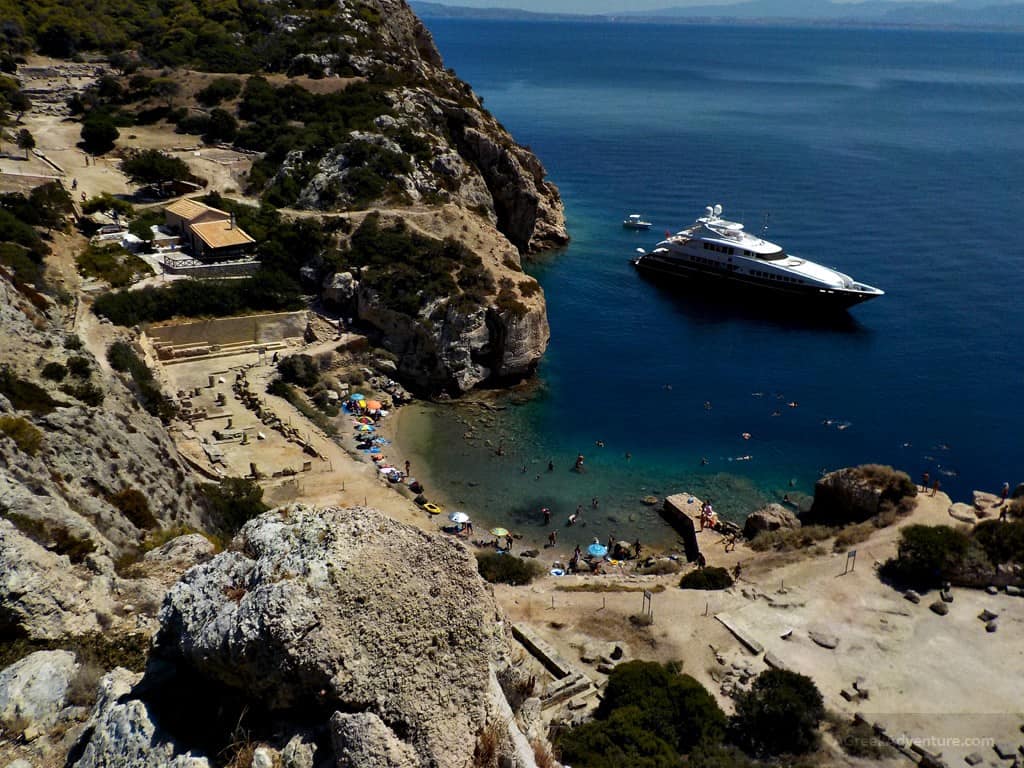 Swimming
Because of being close to the Aegean, Ionian, and Mediterranean seas, Greece also provides excellent opportunities for swimming and other watersport activities.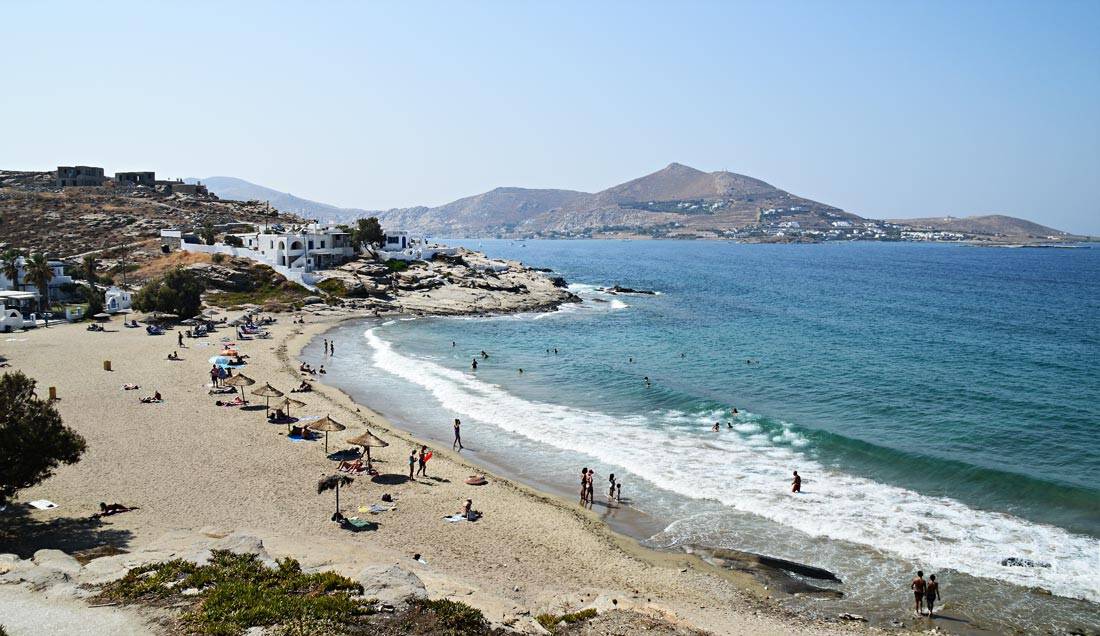 Knowing when to pay a visit is essential.
From past experiences, the summer months (mid-June through mid-September) are the best for a visit.
Temperatures and the sun are at their highest at such times.
These make for warm and comfortable bathing too!
Moreover, there are hardly any strong waves that might wash you away.
What is the Best Time To Visit Greece? The Seasons
Needless to point out, Greece also experiences seasons of varying kinds.
Some are tied to the weather, yet others to trends and economic downturns.
These variations have an impact on whether or not a visit would be worthwhile.
I have identified the following seasons for your consideration:
Low Season
As I have already explained, Greece experienced economic downturns from time to time like any other economy.
As I have already explained, these downturns have a bearing on when a visit might be worthwhile.
The low season generally runs from mid-November until April.
During this time, many hotels and accommodation facilities are closed. Moreover, the weather also is unforgiving.
On the flip side, the costs are low, and a visit is hence easily affordable.
Peak Season
The high season is the opposite of the low season. It runs from July to August (summer months).
At such times, hotel bookings and accommodations are at their peaks, and the beaches too are overcrowded.
You will have to dig too deep into your pocket to afford the amenities.
While a visit at such time is highly recommended, the cost implications may be too prohibitive to the average tourist.
Take time and save in advance to be able to afford to stay here at such a time.
Shoulder Seasons
Shoulder seasons are so-called because they lie in between the peak and the off-peak tourist seasons.
The season mainly runs from April until mid-June and later on from September through to October.
The weather at such times whereas the cities and beaches are less crowded.
Due to these, the periods allow for whole family vacations.
Not only are the facilities cheaper, but the environment is also more conducive for whole family retreats.
Moreover, you will also get to behold wildflowers and blossoms of flowers.
Money-saving Seasons
Lastly comes the money-saving seasons.
These, as you have guessed, are periods when the cost of living is low enough to allow for the smooth and easy affordability of the vital necessities.
This period stretches from November to March, typically during the winters, in mainland Greece.
The same period runs from late September to mid-October for the Greek isles.
At these times, the cost of everything that informs a good holiday like transport, food, and accommodation is very affordable.
You do not have to dig a little bit too deep in your pocket to come by them.
Important Resources
Make sure you book your ferry tickets early enough. If you rent a car in Greece or drive in the country with one, you will need such services when you travel to the Greek islands.
This one and this one are the reliable ferry services you need to use.
What Is The Best Time To Visit Greece? Conclusion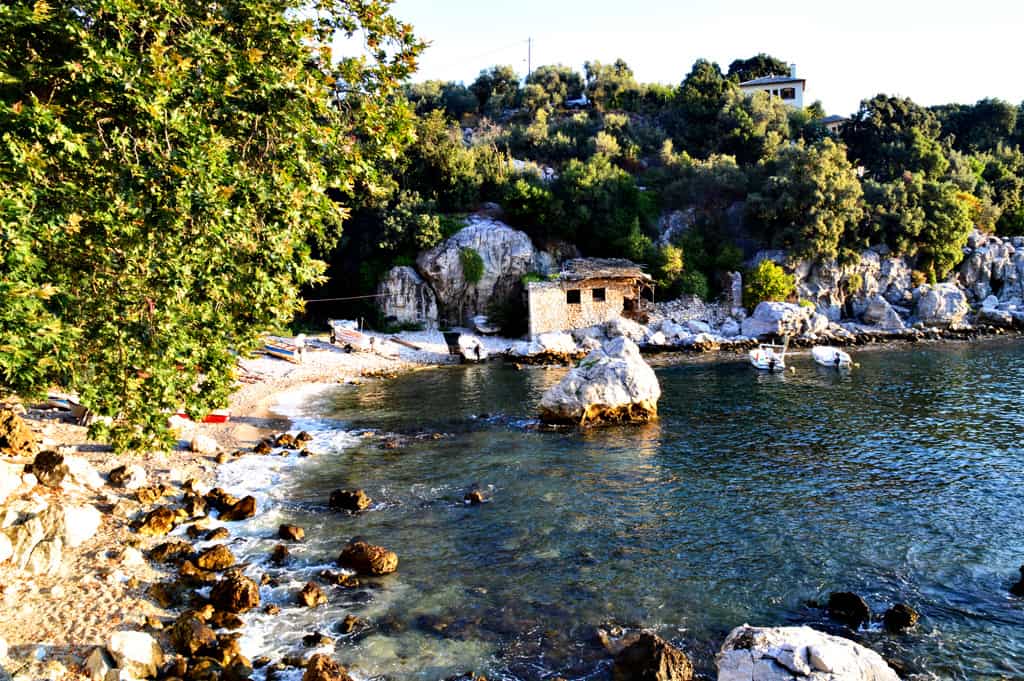 Well, as you may see from the preceding explanations, two things stand out.
First, there is no universal right time to visit Greece.
It all depends on your circumstances and what you are after.
Then, Greece is open for a visit year-round.
To determine the right time, there are issues you have to care for.
Your budget space, the number of dependents you have, the entire duration of your planned visit, and the precise purpose of the holiday are these.
Other than these factors, you also have to invoke the assistance of experienced tours and travels to provide the inspiration and service you need to forge forward.
Alight, you now know when it is the best time to visit Greece.
With this in mind, I now ask you to consider coming here to visit within the shortest real-time possible.
It is never too early to start planning.
Now is the time to do so.
See you soon!