Why go to Kos island, Greece? Are you a beach person or a mountain person?
Are you planning a calm, relaxing holiday? Maybe you prefer one with exhilarating, fun-filled activities – from kitesurfing & windsurfing, paragliding to kayaking, and yoga – lined up for you?
No matter what your vacation fantasy is – this can be the holiday destination for you this year.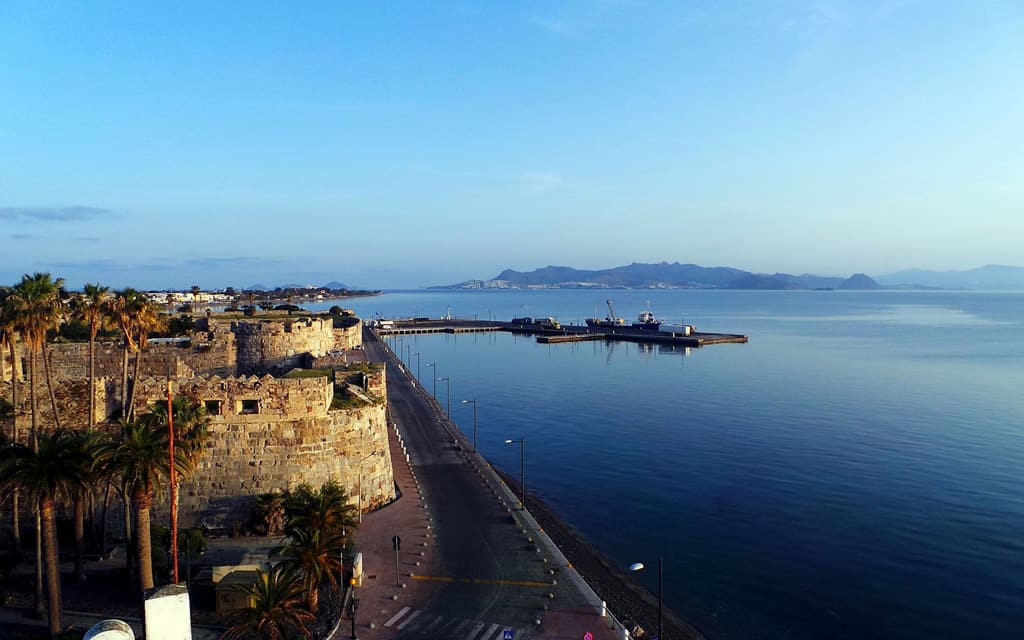 The ancient Keramiko gulf (Kerme Körfezi) or Kos gulf, the third largest island in the Dodecanese.
It extends to about 29029 kilometers and has a circumnavigation of around 60 miles.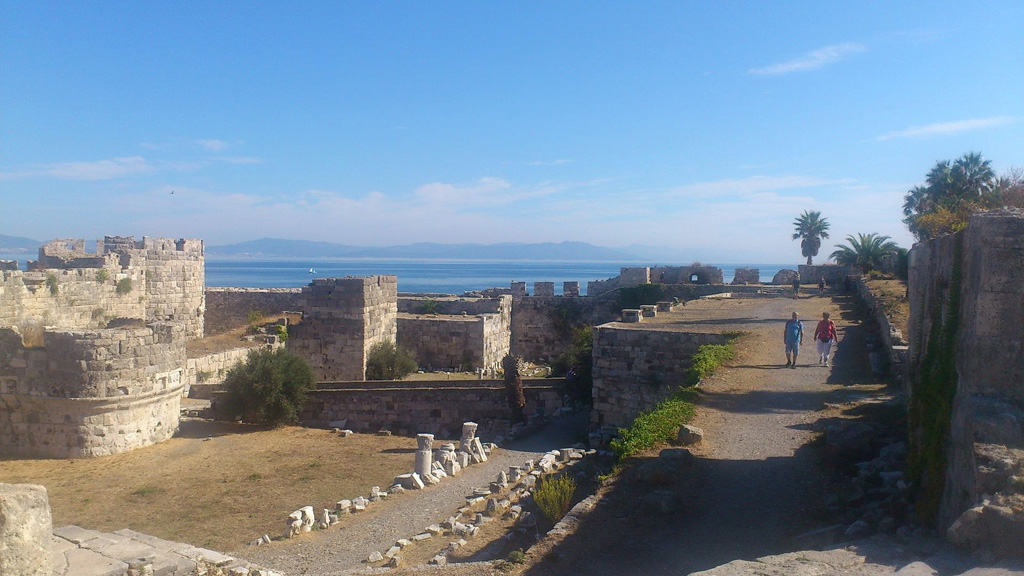 A unique getaway, with beautiful beaches, historic medieval castles, scenic villages, volcanic mountains. It has an excellent climate and abundant vegetation, Kos Island is known as "the most temperate place in the world."
These travel resources will make your travel more comfortable (and affordable).
This is the birthplace of Hippocrates the father of western modern medicine.
It offers a variety of exciting and intriguing activities that would transform your vacation into one of the best you have ever had!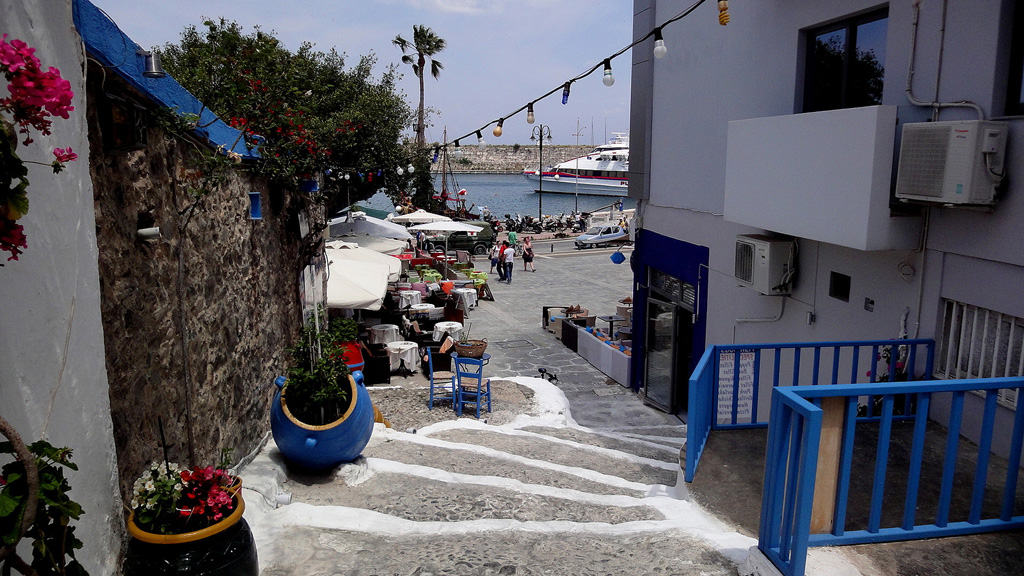 Check prices and accommodation options for Kos hotels from Booking.com and HotelsCombined.com. Are you planning to stay long? Check these guided tours too.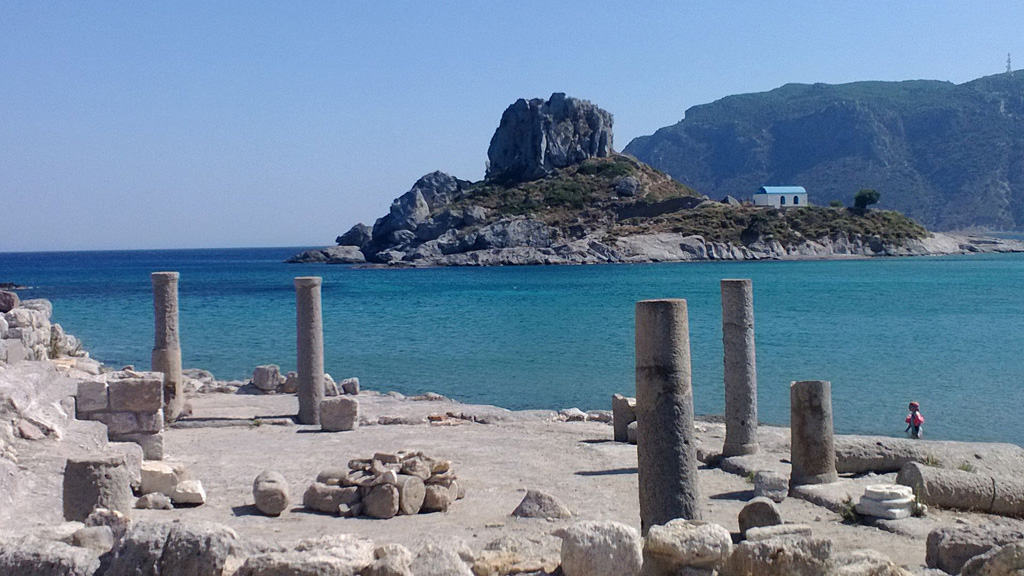 Here's a list of 13 must-try things comprising everything from smoky volcanoes to hot food joints to gorgeous, sandy beaches (like Paradise Beach). Read and be thrilled!
An encounter with a live, smoking volcano!
Nissyros, a volcanic island, is easily accessible via a boat and then a bus ride. The journey takes only around 20 minutes.
Once in Nissyros, you can treat yourself to the fantastic experience of seeing a live volcano.
The volcano has been inactive for around 16,000 years and hence is quite safe.
You can even walk on the crater floor and feel the force of boiling water rushing under the ground below your feet.
Steam can be seen coming out from small openings.
The ride up and down to see the volcano can be steep and windy, but the stunning views the trip offers makes all the trouble taken worth it ten times over!
Check prices and accommodation options for kos hotels from Booking.com and HotelsCombined.com.
Are you planning to stay long? Check these guided tours too.
Biking and cycling through jaw-dropping Greek views
The island has a flat terrain and maintained bike trails, which makes it a cyclist's paradise.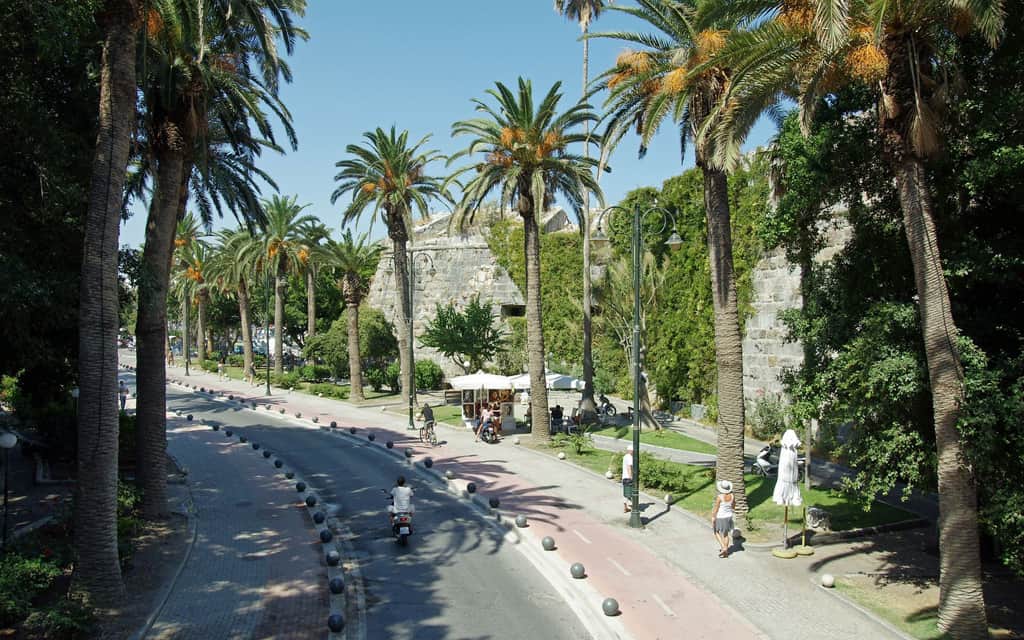 The island is small enough to cover in one nice long bike ride.
A few euros to spare and the most scenic roads of the island are all yours' to pedal around.
A trip around the island on your bike, catching the breathtaking views of the nearby islands, is the perfect way to spend your day.
Kos island also has many guided bike tours for bike enthusiasts. There are also mountain bike trips, sunset/sunrise bike rides – all available for very a reasonable price.
Relax on the pristine, sandy beaches
Long stretches of beautiful sandy beaches await the travelers in their full glory.
Around 20 picturesque beaches are basking in sunny, balmy weather.
Soft, white sand and emerald waters make the Mastichari beach one of the most popular beaches in the vicinity.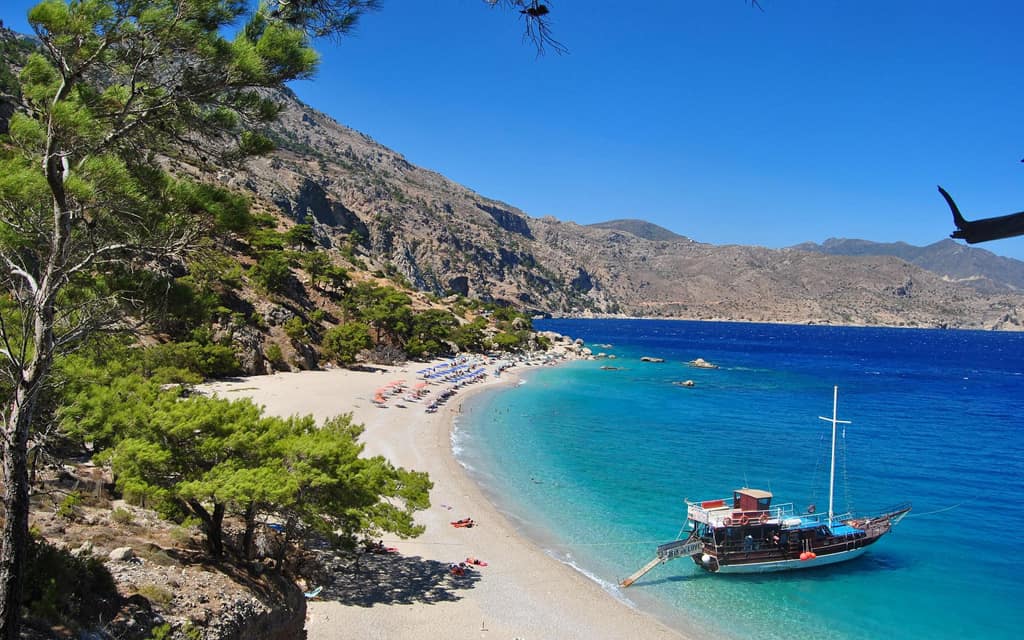 The pebbled cove with hot water – Thermes – is yet another beach not to be missed on your vacation.
Tigaki, a sandy beach close to Kos town with crystal-clear, shallow water is ideal for swimming.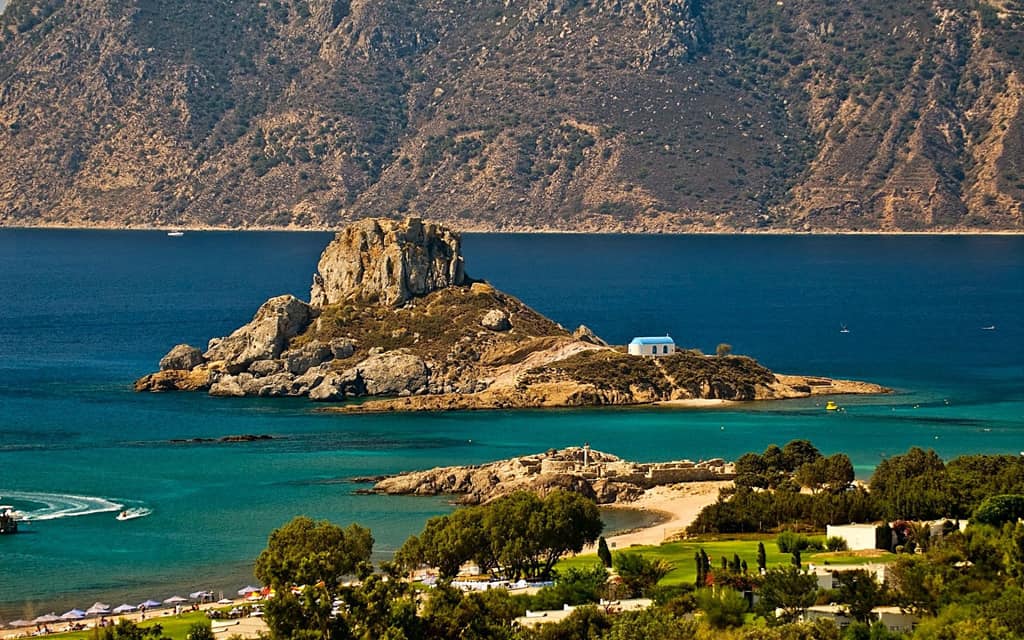 Lambi beaches in Kardamena beach and Kefalos, etc., are other famous and undeniably relaxing beaches there that demand a visit from all real beach-holiday buffs!
Visit Paradise Beach!
Bubble Beach in Kos island has natural wells that are rumored to have healing powers! Fountain of youth, anyone?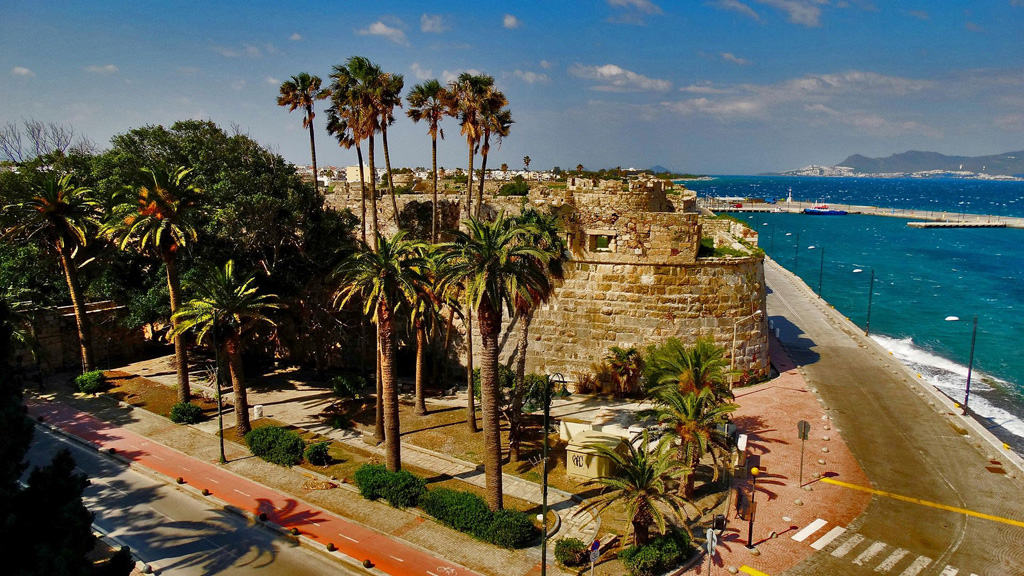 All the beaches are spotless and have sunbeds and umbrellas available.
So, why wait?
Relax, enjoy your favorite drink, and get that tan you had always longed for right in these exotic beaches.
Get some sporty action!
If it's an adrenalin rush that you are after, this is your place to be!
Windsurfing, paragliding, parascending, ski boats, water scooters, water skiing, canoeing – you name any water or land-based sporting activity, and you can find it here.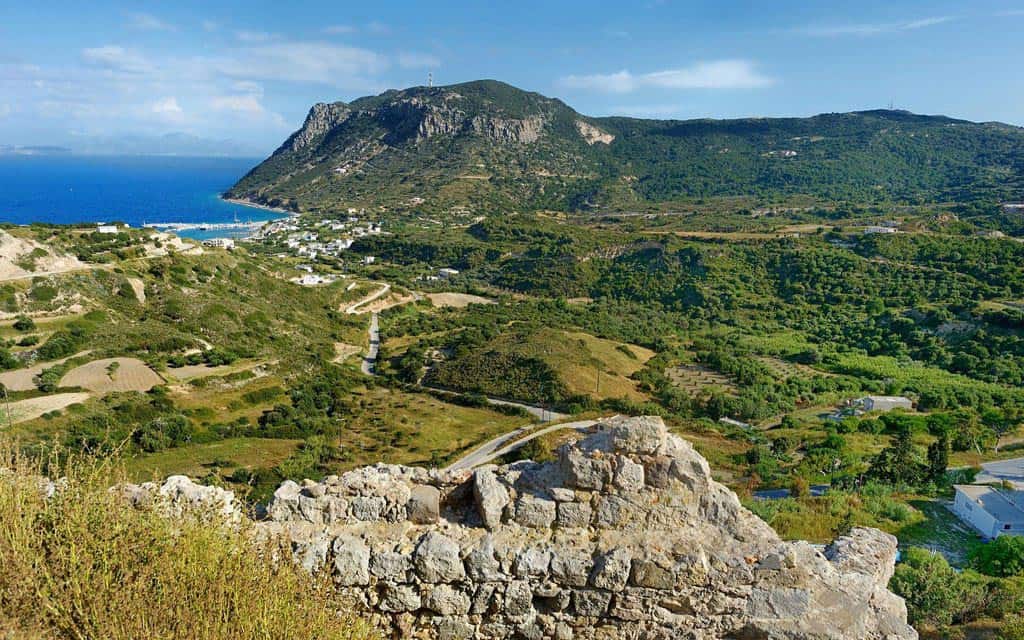 The many licensed water sports centers have trained instructors and all the latest equipment in excellent conditions.
The water sports are strictly supervised and follow all safety instructions – so no worries there!
And if you are lucky enough, you can even catch a glimpse of the fantastic dolphins that make regular visits to Kefala every summer.
Experience a scenic sunset horseback ride
Yet another popular activity you would not want to miss on – is a ride on horseback on the picturesque beach, watching a gorgeous sunset.
Horse riding excursions in offering visitors an exclusive opportunity to have the experience of horse riding on gorgeous beaches.
Experienced instructors and well-trained horses make your ride a breeze, even for nervous beginners.
Horse rides for both adults and children are available with a focus on proper safety procedures.
Pamper your taste buds
In the heart of the fertile plains of the Kos island, Greece, thrive some of the most beautiful vineyards of the world.
These family-run wineries offer many varieties of red and white grape wines like "Malagouzia" and "Asyritiko."
The volcanic soil of the island is ideal for growing grapes, and the winemaking heritage of Kos traces back to 500 B.C.
One of the prominent names amongst these local wineries is Triantafyllopoulos Winery, which boasts of 50 acres of vineyard.
What can be a more exciting experience than sipping an exotic wine, feeling the warm breeze on your face, and watching the sun slip back into the emerald blue sea?
Relive History and the Greek myths
Kos Island has its share of folklore and mythology. It has found explicitly mentioned in Greek mythology.
As mentioned previously, the island is the birthplace of the father of medicine, Hippocrates.
The Castle of the Knights of Saint John is one of the most popular tourist destinations in Kos, mostly because of the Tree of Hippocrates that stands by it.
The huge, old palm tree is rumored to be the descendant of the tree, under which Hippocrates taught his students 2500 years ago.
The tree has played an essential role in the history of Kos and seeds from this tree have been planted in various places of academic significance around the world.
Don't neglect to visit and walk through the Ancient Agora. That is an excavation area where you will see a good number of temples, baths & houses.
Some come with remaining mosaics, columns, and other pieces from several different periods.
Do visit Casa Romana (Roman House).
In that, you can see the architectural style on the island in the Hellenistic and the Roman Times.
Casa Romana is a beautiful mansion whose style reminds the one of Pompeii.
Walk back in time with historical monuments and humongous castles!
Be it the Asklepieion or Roman Odeon or the castles; Kos village proudly flaunts monuments with great historical significance.
The Roman Odeon constructed around the 2nd century BC has an architectural structure similar to the Colosseum of Ancient Rome.
People used to gather here to watch fights between prisoners.
Asklepieion is an ancient medical center built to honor Asklepios, the Greek God of health and medicine.
It is a place with great archaeological significance. It is rumored to have housed a medical school.
A visit to these ancient monuments is sure to be one of the most cherished experiences of your fun, Greek vacation.
Escape into the serenity of the villages of Kos
The real charm of the Kos island lies in the numerous picturesque villages that lie scattered along its coast.
A visit to the Kos island is hence never complete without experiencing the rich culture and simple lifestyle of these villages.
Kos Town, the capital of the island, is the main port and is built around an area with rich green vegetation.
The sightseeing experiences in Kos town will surely take you back into the past.
Zia is a mountainous village in the center of the island and offers one of the best views of the panorama. It also is the best sunset views on the island.
Lush green forests and running waters make this island the favorite spot of the tourists visiting Kos Island.
The former capital of the island, Kefala, is yet another popular spot.
With Peacocks and Tortoises in Plaka
Just two minutes drive from the airport is the lush green pine forests of Plaka.
A gorge surrounds the, stretching down to the sea. It is home to hundreds of peacocks and tortoises.
Shaded picnic areas exist throughout the forests, and this is the ideal place to spend a lazy, fun summer afternoon with the family.
Kids are going to love watching the majestic peacocks strutting and the tortoises crawling around.
Adorable!
Teeming nightlife at Kos island, Greece.
A night in Kos town is all you can ask for and more!
A plethora of fun nightclubs and swanky bars line the main pedestrian area of Kos town and transform the place into a lively hub after the sunset.
Head on to the Bar Street, which sparkles in neon lights and vibrates in good, ole' pop music in the summer nights, for some nighttime fun.
There are many quiet, rustic cafes and elegant, chic restaurants with great ambiances, near the town square for excellent dinners and myriad cuisines, including authentic Greek fare.
Treat yourself to Mouthwatering Delicacies
An experience in Kos island is incomplete without dining in one of the local tavernas.
Enjoy the exotic Greek cuisine in its full glory in a relaxed, luxe ambiance.
Most of the restaurants are in Kos town, but in quaint villages and on the sunny beaches, you can find little tavernas that offer fantastic food – and that too at low prices.
One thing you must not miss is the local delicacy called 'Red Cheese' which is cheese baked in red wine.
Several international cuisines are also available along with the local flavors in various Kos town restaurants and eating hubs.
Kos Hotels Selections
Here is a list of hotels you need to check prior booking for your vacations on the island.
The island is an excellent camping destination. These tents will suit you just fine.
Do read our camping tips.
Indulge in fabulous shopping sprees on your Greek vacation.
Like most popular beach destinations, Kos island, Greece is a haven for shoppers.
Seashells, jewelry, ceramics, leather items, paintings, local wine, pure, local honey, artworks, etc. can be picked up at very reasonable prices.
The public market just before the entrance of the archaeological site is an affordable and fun place to shop for mementos and souvenirs. As a result, there are numerous must-visit, Mom-&-Pop shops around Kos town area selling exotic souvenirs for low prices.
That is just a shortlist of the exciting possibilities on your vacation to Greece.
There is much more to do and much more fun you can have once you touch base with this gorgeous, not-very-touristy Greek island.
Following that, pack your bags and get set for the best time of your life on your fun Greek vacation!