Looking to windsurf on Karpathos? Karpathos Surf Club is the number one choice for windsurfers located in Afiartis on Makris Gialos beach or better known as Chicken Bay. The windsurfing learning programs are planned to serve everyone from beginners to the more advanced, up to new school freestyle tuition for the experts.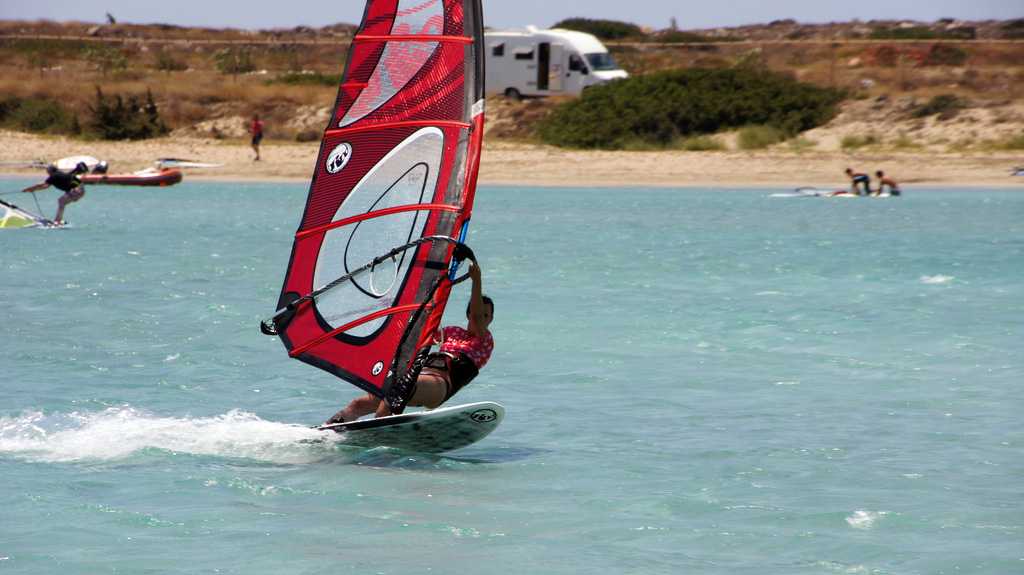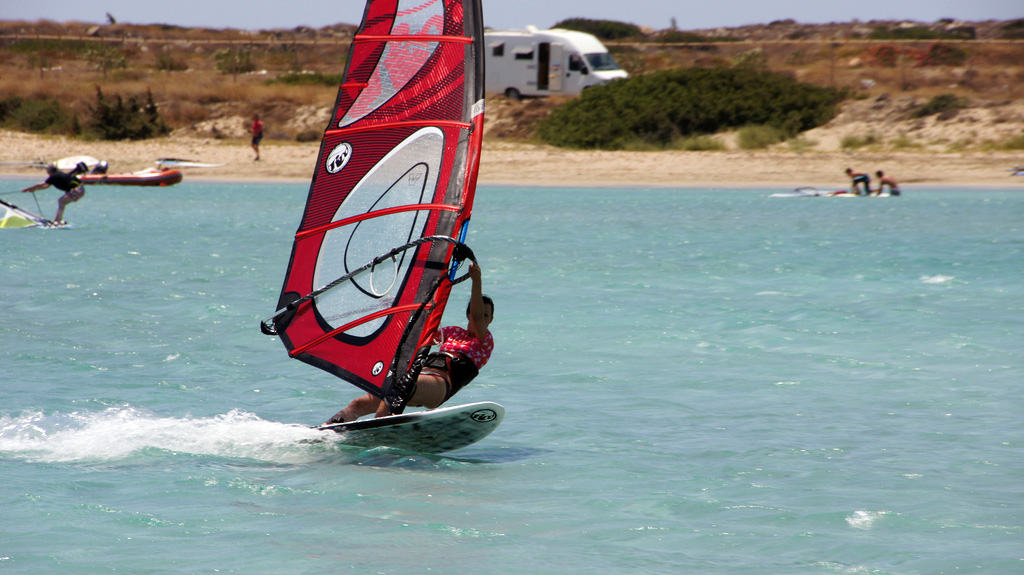 The Afiartis area on Karpathos Island is characterized by the constant, strong wind during the summer and by safe sailing conditions for all levels. The three bays on the spot, named Paradise Bay, Gun Bay, and Chicken Bay, are perfect for all windsurfing conditions. They all differ to some extent from another, yet they all offer plenty of space on the water and ideal sailing conditions.
Makris Gialos beach or Chicken Bay is ideal for the needs of families and children. The sandy beach with shallow waters is perfect for beginners with an 80m wide shallow water area.  In Chicken Bay, the wind blows cross offshore with an average of 3-6 Beaufort. Numerous windsurfers who have found this spot go back year after year to benefit from the extreme conditions almost assured here. A perfect destination for those who like hardcore conditions and somewhere to relax at the end of each day.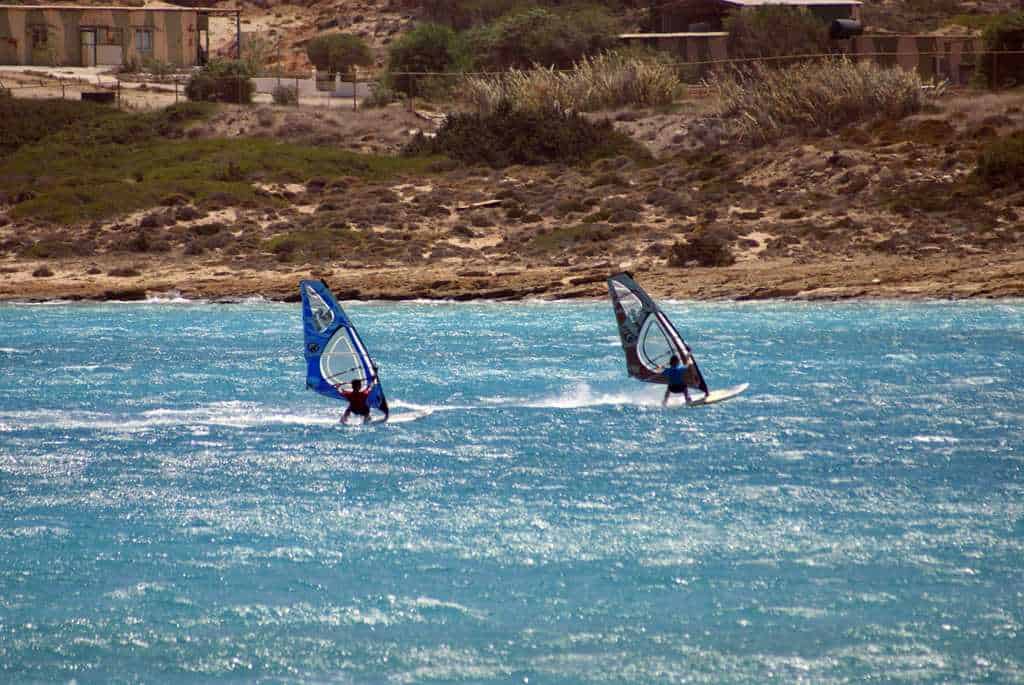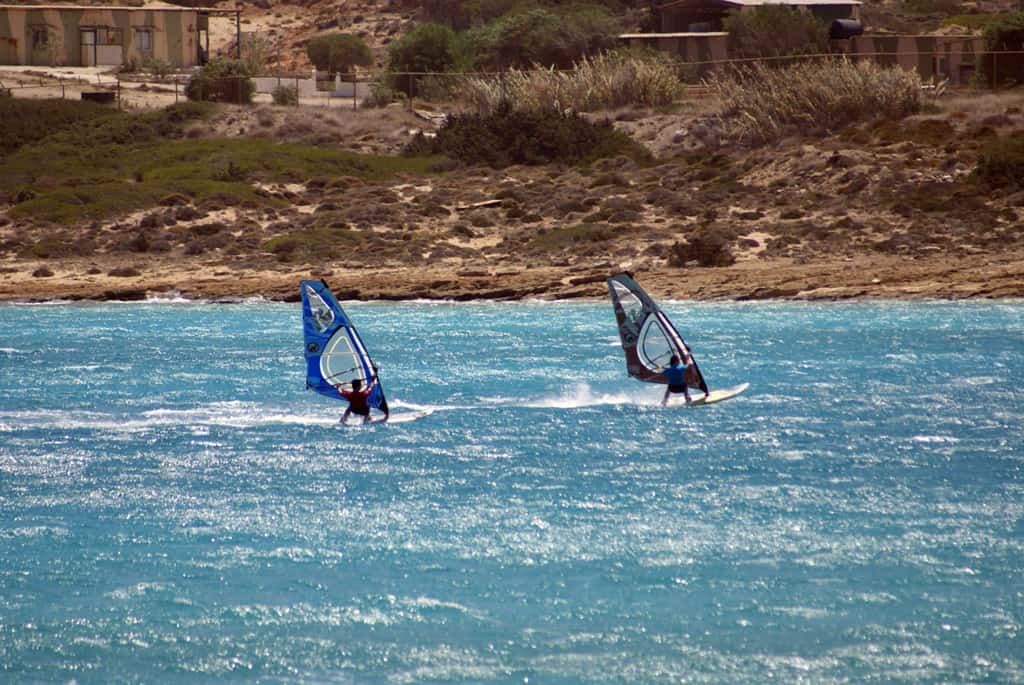 The more experienced can surf through a channel into the next bay, Gun Bay, or further on into Paradise Bay. There they will find a wind swell of up to 1m and slightly stronger winds.
In Gun Bay, the high wind usually strengthens 4 to 8 Beaufort during June and September, making it suitable for intermediate level upwards. This blows offshore from the beach, giving a flatwater launch with chop increasing and a 1meter wind-wave after 300 meters, making it suitable for jumping novices and experts.
During the summer months in Devils Bay, prevailing winds are usually the steady rate of 5-7 Beaufort and water temperature at 24 degrees Celsius. In July and August, winds can overwhelm and 7 Beaufort. The water level near the coast makes it easier to maneuver, and you will notice an improvement in your skills within a few days.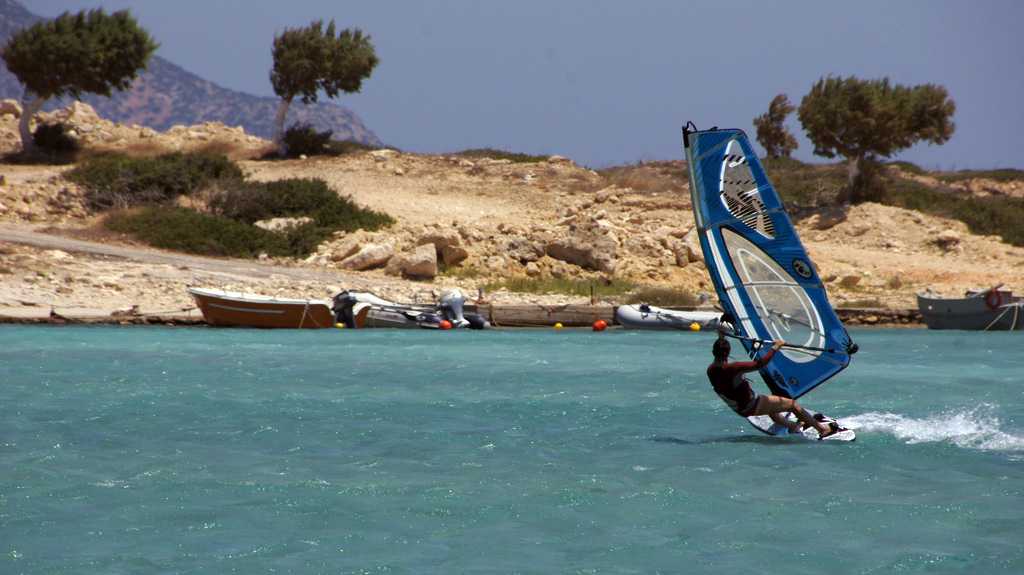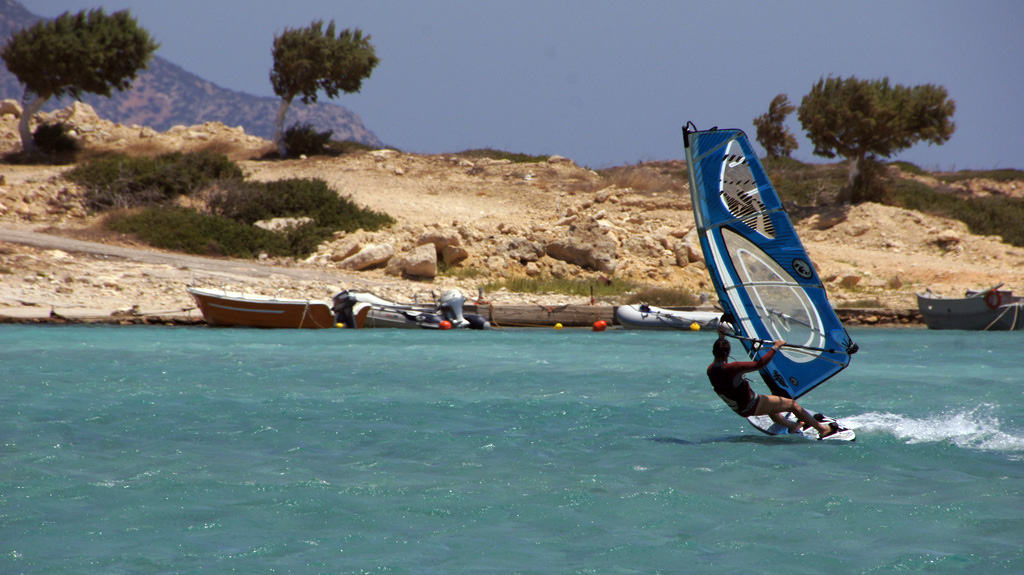 If you want to escape the water level and find small waves to practice jumps, you need only go a few hundred meters from the shore. If you prefer to try the speed limits, you stay close to the beach, and you'll get perfectly level water to surf faster than ever.
Karpathos island is a promising area for surfing and as well as for many other activities such as diving, hiking, long walks, and bicycle rides.
Check these videos from Karpathos Surf
— An article by Karpathos Surf.